Cup of Cheer is the cure for all those cheesy, predictable Christmas films. It manages to bring much-needed and well-deserved satire to a genre that has overtaken this time of year.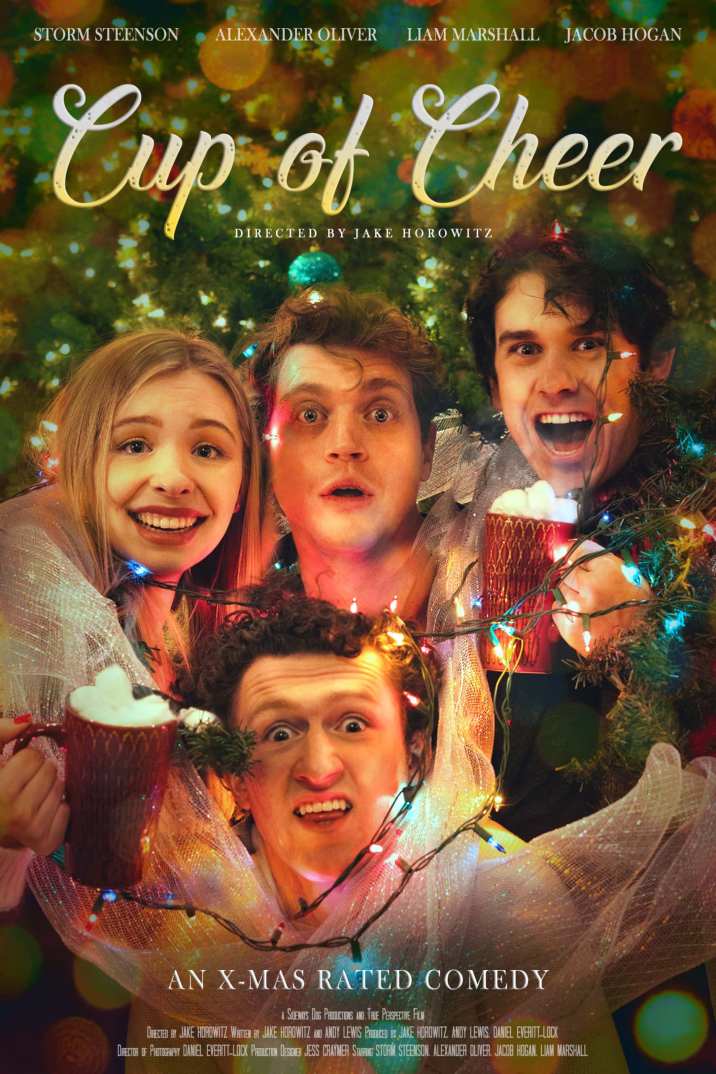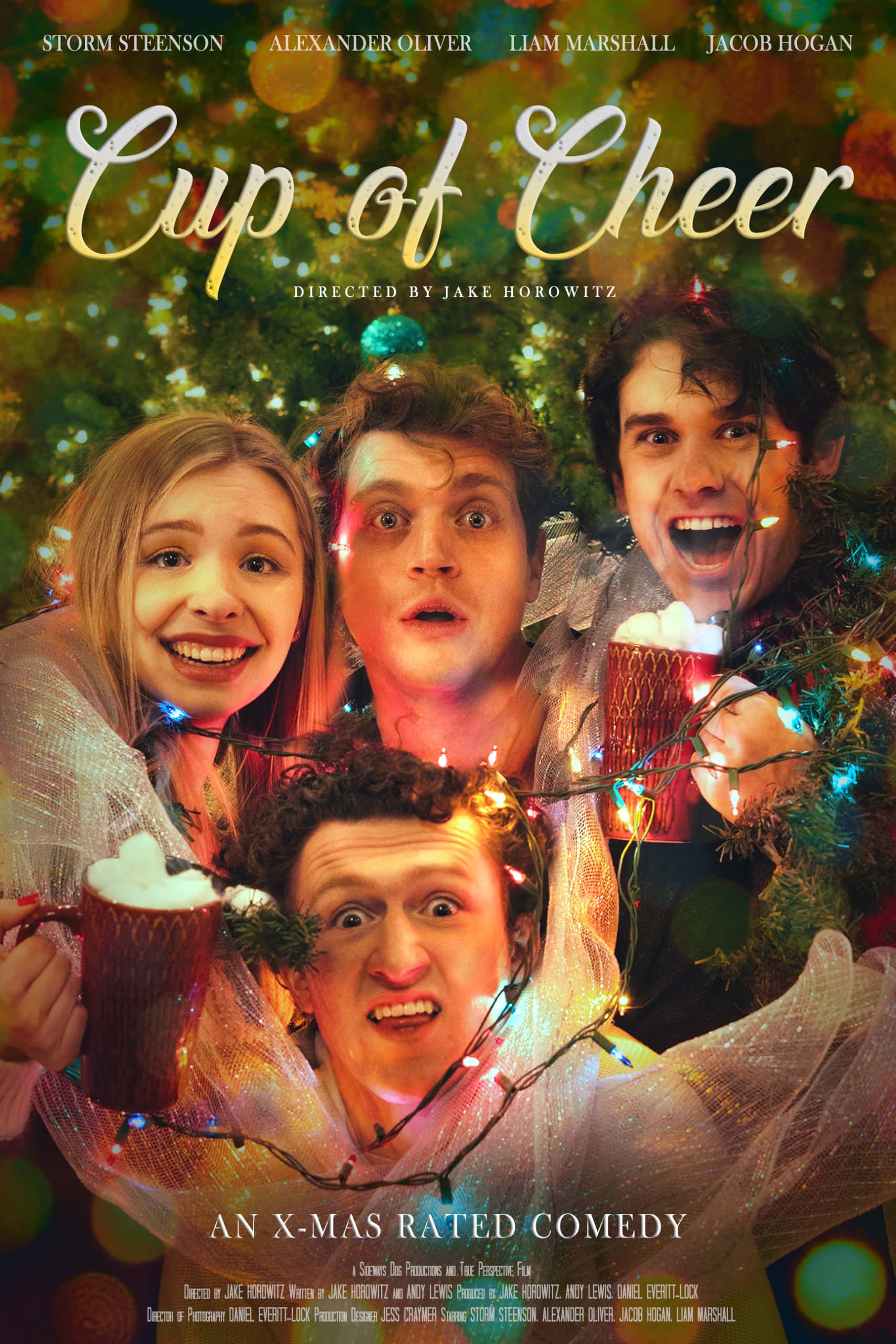 Cup of Cheer Movie Review
The film follows Mary (Storm Steenson), a big city journalist who heads off to her charming hometown of Snowy Heights to write an article about the town's world famous Christmas cheer. But upon (literally) running into the grumpy but endearing Chris Miss (Alexander Oliver), the owner of Cup of Cheer, Mary learns that his charming hot cocoa shop is going to be shut down on Christmas Eve. And it's her ex boyfriend that's shutting it down. Using her big city smarts and her Christmas cheer, Mary unites the town in an effort to save Cup of Cheer, and to save Christmas.
You won't find a fan of Hallmarky Christmas movies here. I cannot stand how they are all the same movie but in different clothes. Cup of Cheer is the cure for that. It does for Christmas movies what Scary Movie did for horror movies, taking all the tropes and mocking them in every way possible. It lays on the laughs and never stops, with the stakes getting higher and crazier by the minute.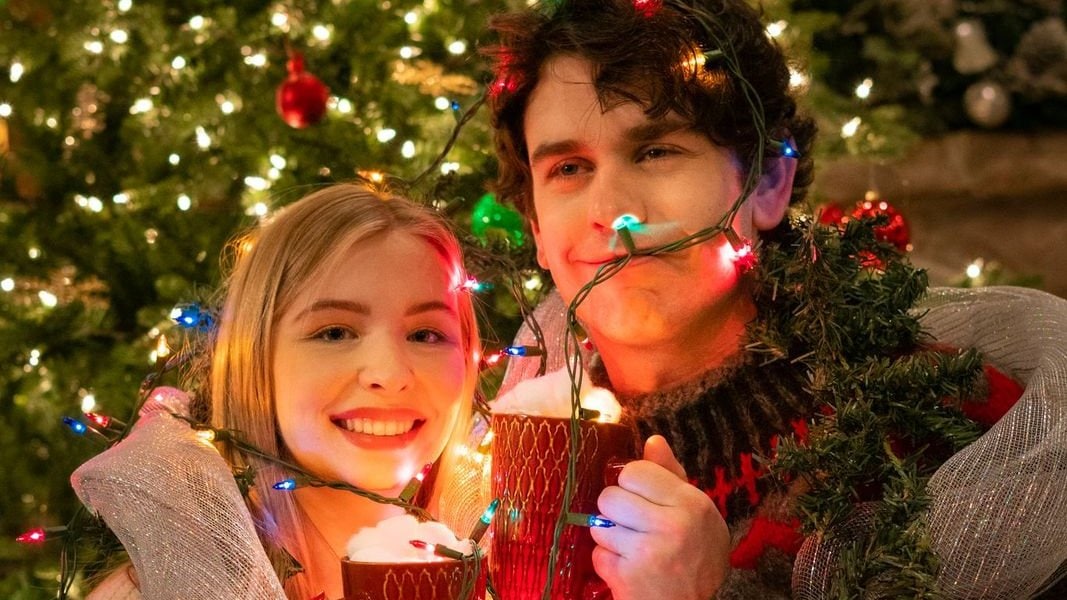 Although Cup of Cheer is predictable in that it is a spoof, instead of going after specific movies and relying heavily on references, it goes for the jokes. Those are the moments when it shines the brightest. Such as when they point out how white the cast is or that the leading man is only low-budget hot.
There are embarrassing moments as well, mostly thanks to Mrs. Clovenwitch (Helly Chester). Toilet humor is in ready supply while one scene had me thinking what am I actually watching? The lap dance felt unnecessarily cringey and out of place even within the context of the film. However, it ends almost as abruptly as it begins and viewers can easily move on from it, right into the next joke.
The cast is comprised mostly of newcomers. The chemistry is real even if the town of Snowy Heights is not. Steenson and Oliver manage to convince you they fell in love in one awkward night. Overall the entire ensemble meshes well and makes the film a fun watch especially as they navigate some of the most over-the-top situations out there.
Cup of Cheer is never boring and manages to finally give this genre the much-deserved satire treatment. It is incredibly self-aware and does not take itself too seriously. Though it is not one for the family, if you're looking for an over-the-top, rated R Christmas romp, Cup of Cheer is for you.
Cup of Cheer is streaming now on Amazon. It's 94 minutes and rated R.