Mandalorian Season Two Finale. Wow. The Rescue lived up to its' name and with emotions flying high, Peyton Reed delivered one hell of a ride. Dark Troopers, Darksaber, and a familiar face. Let's breakdown The Mandalorian Chapter 16.
Spoilers ahead if you have not watched The Rescue.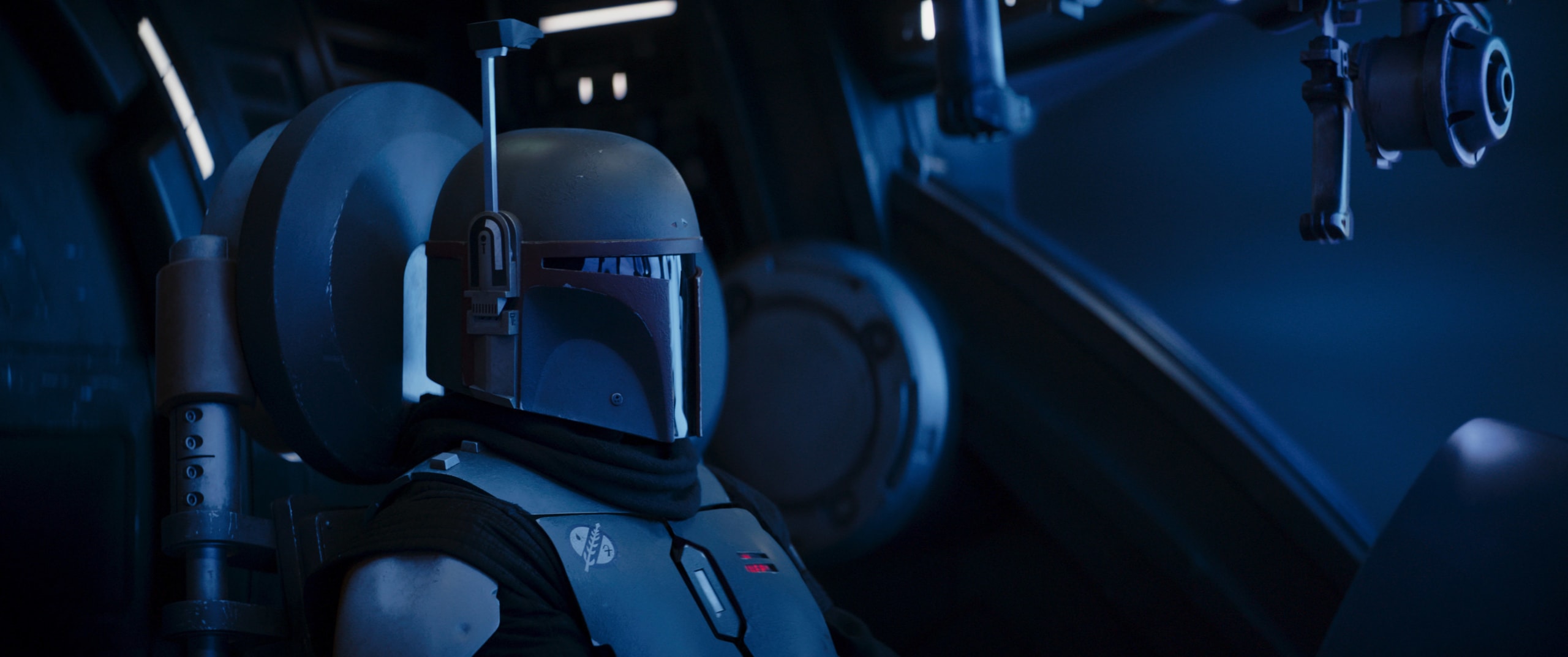 The Mandalorian Season Two The Rescue Easter Eggs and Breakdown
Cara Dune's tattoo was revealed to be for Alderaan her home planet.
Dr. Pershing was confirmed to be a Clone engineer. Like season one, Dr. Pershing seems conflicted about his involvement with the experiments. It wouldn't be that far fetch to assume he was press ganged into serving the Empire. Here he willingly helps Mando and his team make a plan to save Grogu.
Bo-Katan and Boba Fett clearly know about one another. And the distaste is obvious. Bo-Katan says "You're not a Mandalorian." Boba Fett replies "I never said I was."He might not have said it but with Jango confirmed as a foundling, Boba is indeed a Mandalorian.
Related: The Mandalorian Season Two The Tragedy Easter Eggs and Breakdown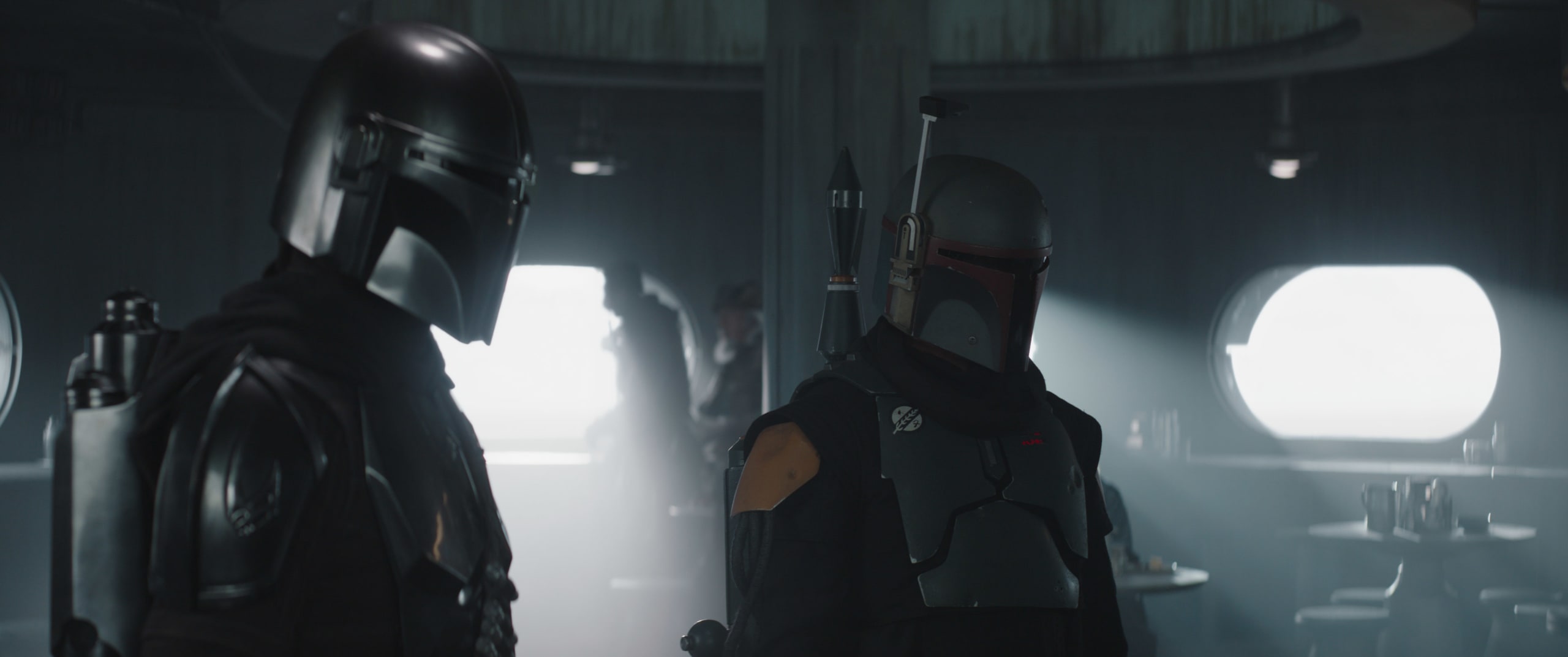 Bo-Katan's ship, the one with tall wings folded above the living quarters is a Kom'rk-class fighter seen in The Clone Wars.
The Dark Troopers are confirmed to be third generation droids with absolutely no human weaknesses.
Dank Farrik used again by Cara Dune and definitely in a curse word kind of way.
Walking through Gideon's ship is RA-7, also known as the Death Star droid. It previously showed up in Chapter 7 of Season 1.
Listening carefully, you can hear Luke's theme mixed with Mando's before the big reveal.
The complicated nature of the Darksaber is revealed when Moff Gideon and Bo-Katan confirm that the saber must be won in battle. It cannot be yielded or given away. Din is now the bearer of the Darksaber and could take the throne of Mandalore if he chooses. However in Star Wars Rebels, Sabine Wren hands it over to her and she accepts, no fighting necessary.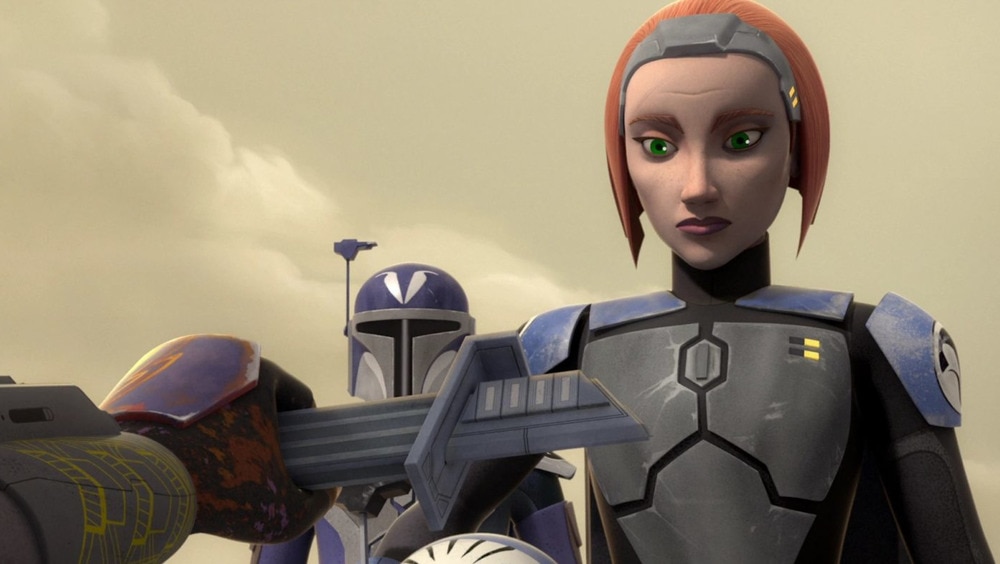 An X-Wing lands on the light cruiser and the pilot does not identify themselves. However, Baby Yoda err Grogu reacts to their presence in a positive way.
The green lightsaber in a gloved hand are a good indication as to who has come to save the day.
Luke Skywalker emerges through the smoke just like his father before him when Darth Vader made a similar intro in Rogue One before taking out a bunch of rebels.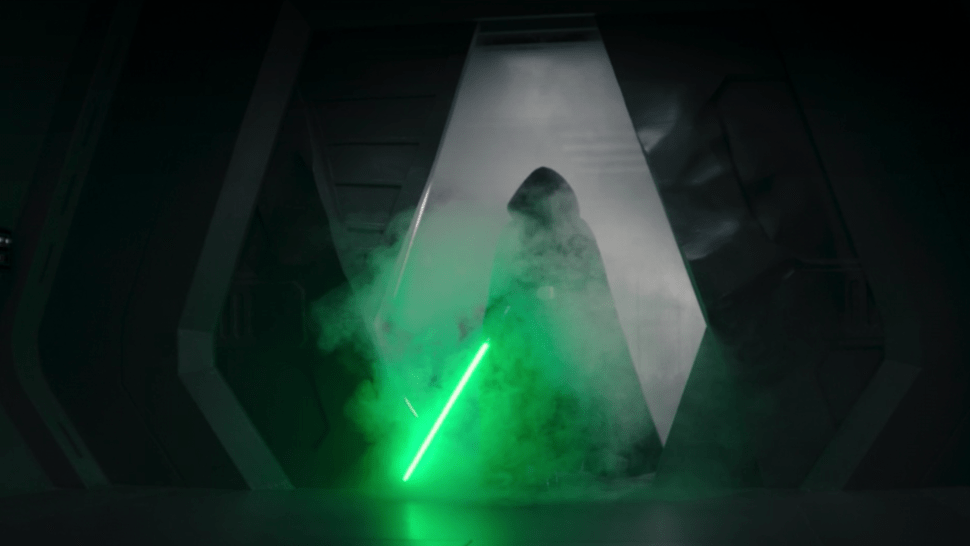 He makes short work of the Dark Troopers in an impressive display of both saber skills and Force wielding. R2-D2 joins him and together they take Grogu to presumably raise him in the ways of The Force.
But not before Din removes his helmet, showing his face and his tears to Grogu. In a bittersweet moment the two say their goodbyes with the Mando promising they will see each other again.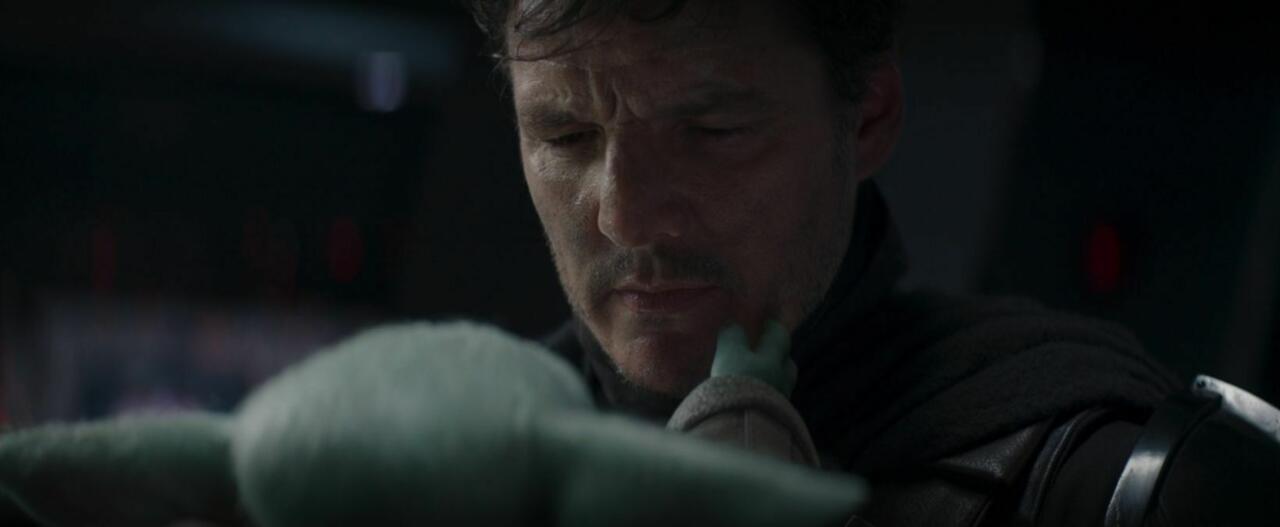 The Rescue Post Credit Scene
In the post credit season of the Mandalorian season two finale, Fennec and Boba Fett are on Tatooine and stop by to visit a familiar haunt- Jabba the Hutt's palace. There Fett kills Bib Fortuna and assumes the throne. After an epic shot of Fennec and Boba Fett we learn The Book of Boba Fett will debut on Disney+ December 2021.
Before he dies, Fortuna says "maclunkey." This word comes from an added line in A New Hope. During the standoff between Han and Greedo, Greedo says "maclunkey." It's a Huttese word that roughly translates to, "This'll be the end of you."
Bib Fortuna was played by Matthew Wood, a Lucasfilm sound designer, editor and someone who has played a few Star Wars characters. He's best known for voicing General Grievous in Revenge of the Sith and The Clone Wars.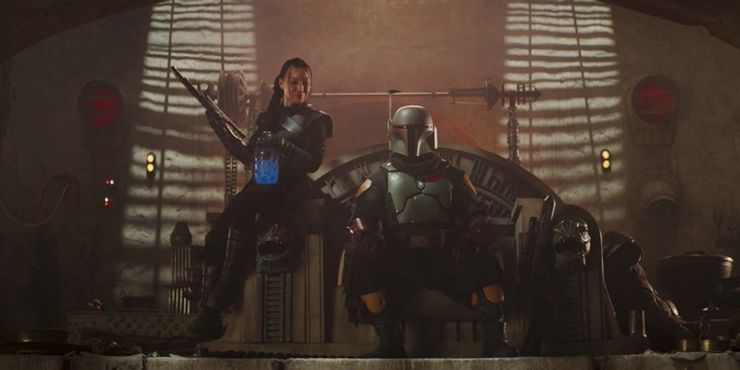 The Mandalorian is streaming now on Disney+.