Flora & Ulysses is a funny, heartwarming story about a young girl and a rescue squirrel who happens to have super powers. Throughout their adventurous mishaps they discover the power of hope and love and how super it can be when you truly believe in yourself. Flora & Ulysses Movie Review
Flora & Ulysses, based on the Newbery Award-winning book, follows 10-year old Flora (Matilda Lawler), an avid comic book fan and a self-avowed cynic, as she navigates a world where her parents have recently separated. Her mother Phyllis (Alyson Hannigan) is a romance novelist in the midst of a writer's slump. While her father, George (Ben Schwartz), is a former comic book writer turned electronics store employee.
After an encounter with her neighbor's runaway robot vacuum, Flora rescues a squirrel whom she names Ulysses. While hiding him away from her mother, she begins to tell Ulysses about Incandesto one of her father's superhero creations. She is amazed to discover that Ulysses now has superhero powers. Together they embark on an amazing adventure of self-discovery where they learn to believe in themselves and the power of hope. This will ultimately change Flora and Ulysses' lives forever.
Overall the story feels right at home with classic human and animal best friend movies. Girl meets squirrel and their lives and the lives of those around them are changed for the better. And although the classic animal buddy film tropes are there, Flora & Ulysses puts a new spin on things by adding in the superhero genre for a lot of laugh-out-loud moments.
The film itself feels grounded in reality even with the focus being on a superhero squirrel. Like the mom's work room, there is very little in the way of technology even though it is set during our time. All of that, the cinematography, shooting locations, and even the house evoke memories of a simpler time when nothing mattered more to us than whatever was in our imaginations.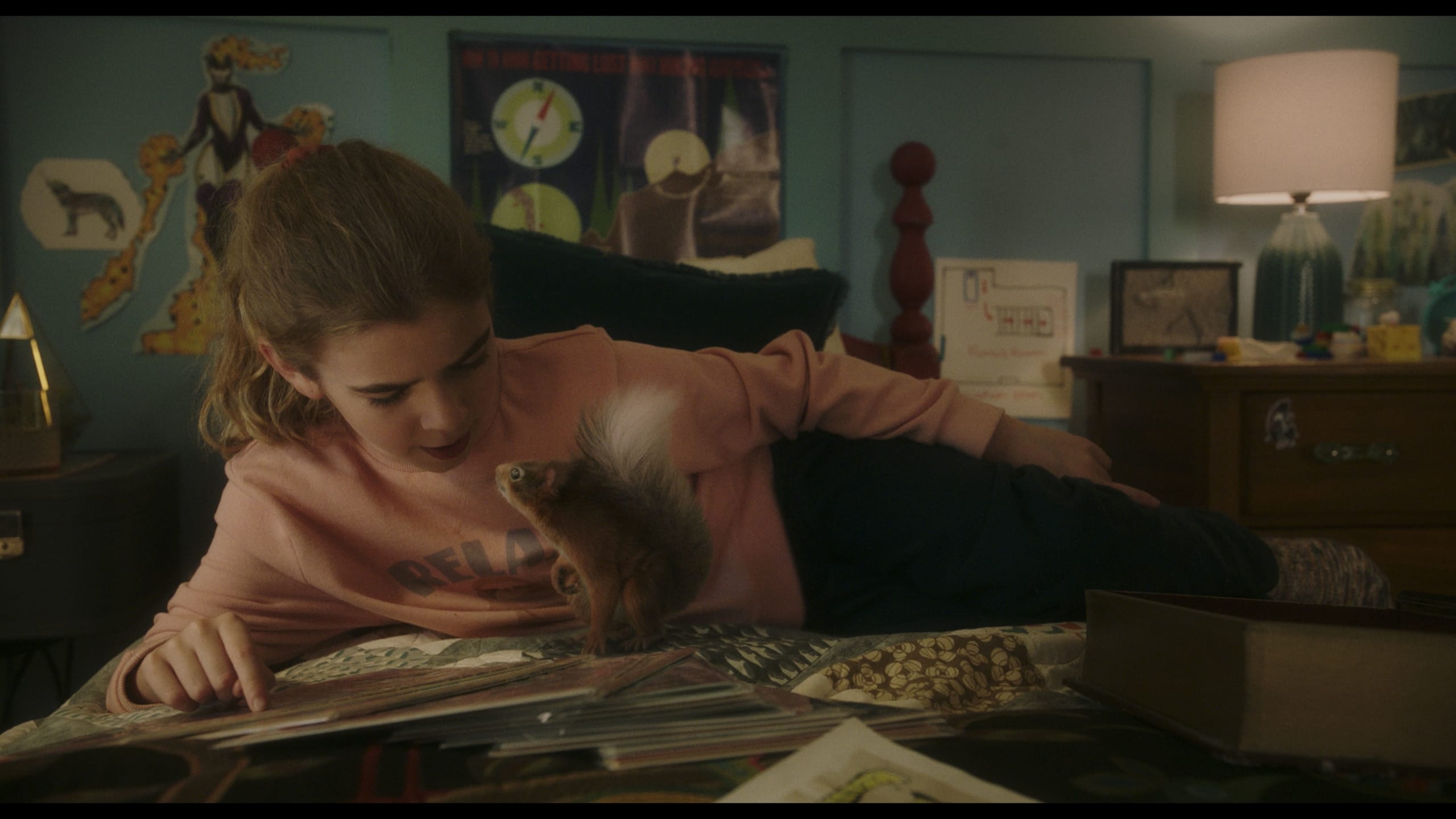 RELATED: Godmothered Movie Review: You're Never Too Old For Happily Ever After
Flora is a curious cynic, a child who may not have any superpowers but wants to embody all the reasons people revere super heroes. She wants to take the wisdom her father penned in his comics, like the importance of helping those in need and finding courage when all seems dark, and put them into practice. Matilda Lawler absolutely shines in this role, bringing Flora to life in a brilliant and charming way.
Young girls everywhere will see themselves in this adventurous, smart, and kind protagonist. And I can't help but smile thinking about how this movie will be a game changer for those kids who love to read comics. I know I would have loved to see someone, especially a girl, reading comics and going on adventures like this when I was a kid.
Alyson Hannigan and Ben Schwartz bring a warmth to their roles as Flora's parents. They love and support and are not afraid to admit when they are wrong. Something all grownups need to be reminded of from time to time, it's okay to say "I messed up. I am sorry." Their acceptance of her mission and commitment to helping her is heartwarming to see as too often parents are portrayed as aloof or too busy to help go on a squirrel rescuing mission.
Rounding out the cast are some other familiar names and faces. Ben Schwartz who voices Dewey on Duck Tales is joined in this one by his duck family co-stars Danny Pudi who plays Ulysses' nemesis, Bobby Moynihan who happens to be reading a Duck Tales comic when we first see him, and Kate Micucci the waitress who has a hilarious encounter with Ulysses. They each bring their own comedic charm to their characters, providing many hilarious moments.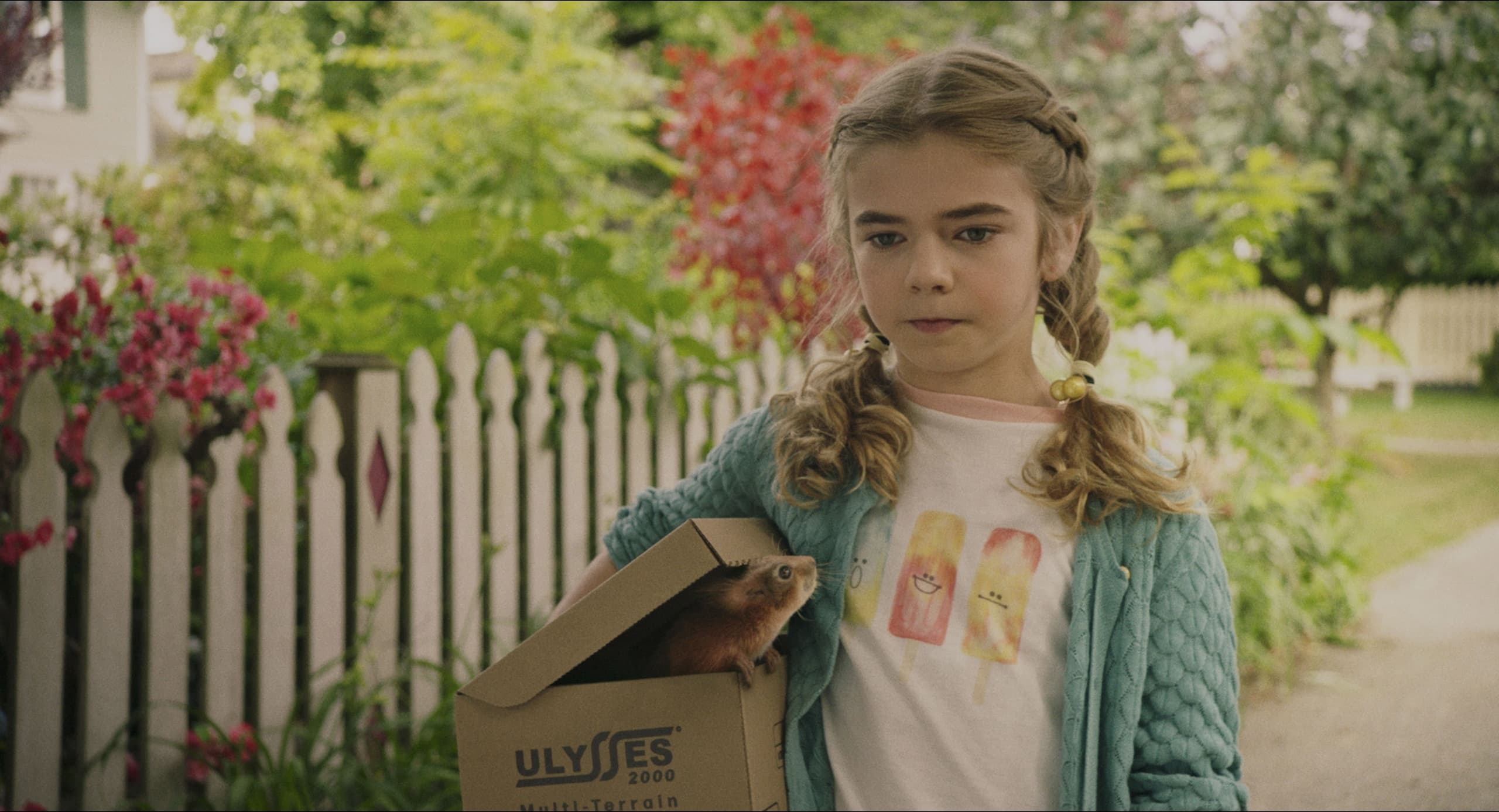 Comic book movie fans and readers alike will enjoy spotting the various callbacks to classic characters. Clearly Ulysses has been reading up on those heroes as one of his first moves he shows Flora resembles Spider-Man hanging upside down on his web. And although he can fly, leap, backflip, and even communicate with humans, his most significant superpower is loving Flora with all his little heart. And the feeling is mutual for Flora and for the audience.
Flora & Ulysses is something the whole family will enjoy watching together. This film combines comic books, life lessons, lots of laughs, and plenty of action. It is an absolutely fun and incredibly sweet story that at its heart is a beacon of hope. Flora and Ulysses have come to remind us all that the greatest superpower of all is love.
Flora & Ulysses is coming to Disney+ February 19, 2021