This week on WandaVision we enter the Modern Family era and Wanda must deal with the consequences of everything that happened last week. A not so surprising reveal occurs, we learned more about Monica, and Vision forms a new alliance. Oh and I get to say I told you so, again. Let's do a breakdown of "Breaking the Fourth Wall"and look at the WandaVision episode 7 Easter eggs.
Spoilers ahead if you haven't watched WandaVision episode 7.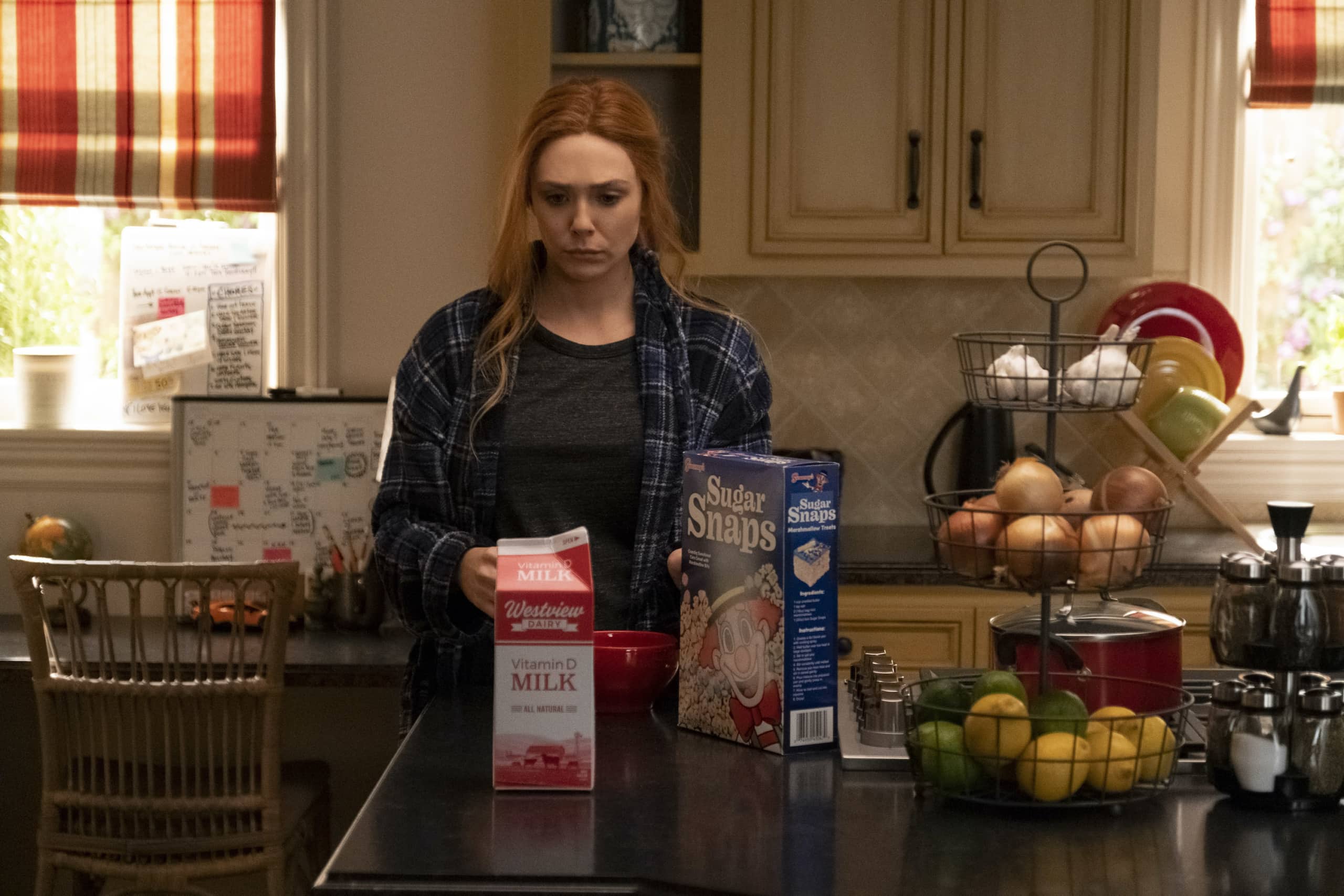 WandaVision Episode 7 Easter Eggs & Breakdown
Wanda is laying in bed coming to terms with exactly what went down last episode. It is very Modern Family style as she sits on a couch telling the interviewer what happened.
Tommy and Billy come in to ask when she is coming down because their game is glitching. We see the controllers changing from new to old. It seems like Wanda is losing control. More things in the kitchen glitch including the milk which has a a missing child ad on it. Wanda has no idea what all the glitching is about.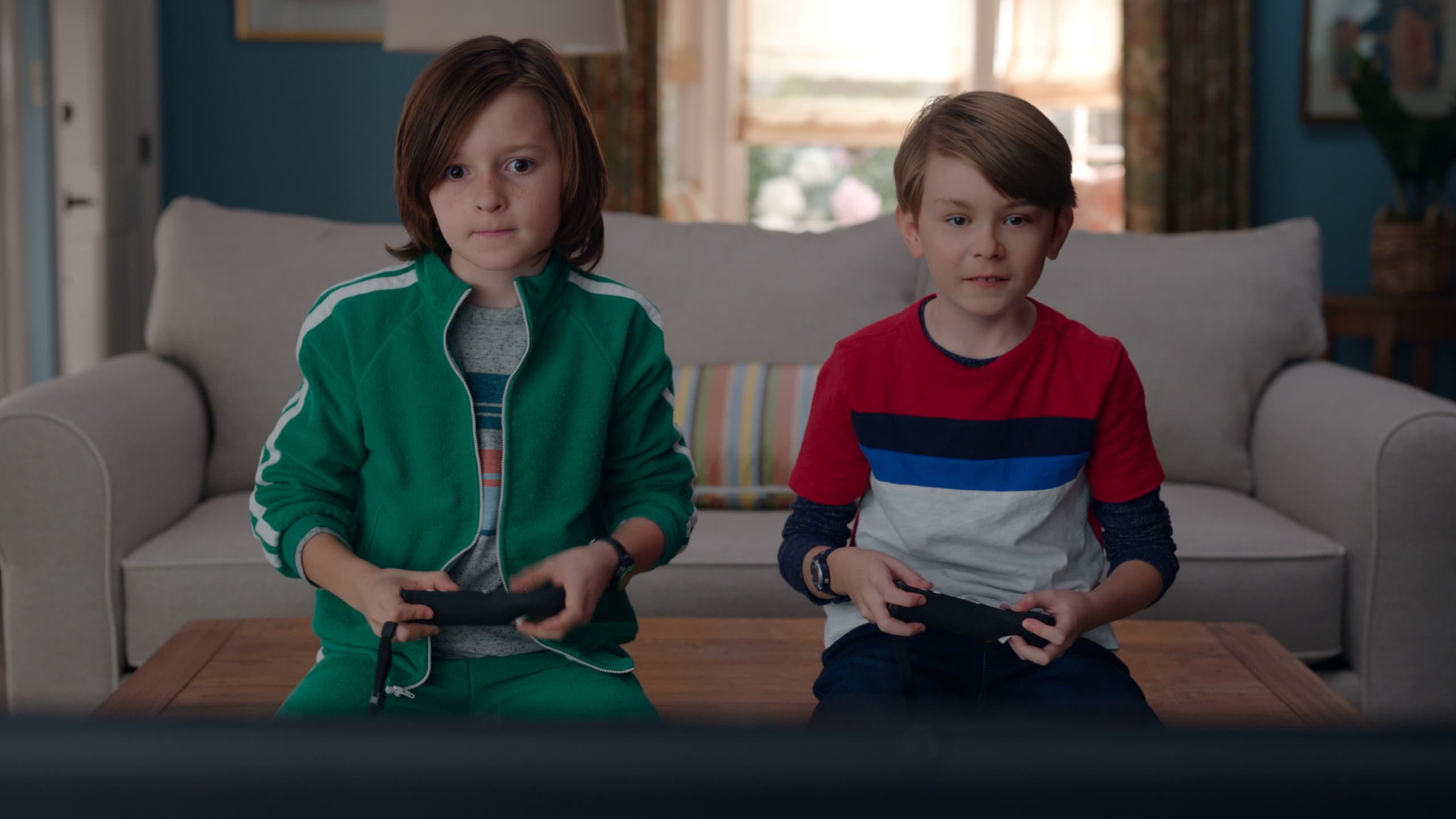 Billy tells Wanda his head hurts and that it is noisy inside. That is similar to how Jean Grey and other mutants with telepathic abilities have felt in the past.
On the TV the news reporter can be heard saying "Good Morning, Westviewians. Thanks for tuning in to W.N.D.A. Not a thing weighing heavily on your conscience. I hope your little ghosts arrived home safe last night. It's always such a treat to see those creepy kiddos out and about once a year. Later on, we'll hear some tips on how to resist the temptation of all that leftover candy. Or just eat is all?"
The intro is from The Office and everything says Wanda. In one quick shot, it shows "I know what U are doing Wanda." Inside the "N" cutout is a website www.lol.com which makes me think the creators of this show do enjoy toying with all of us! And while it all says Wanda and even created by Wanda it still seems that she's not 100% in charge.
The license plate WANDA features the numbers 122822 – Stan Lee's birthday is 12-28-1922.
RELATED: WandaVision Episode 6 Easter Eggs and Breakdown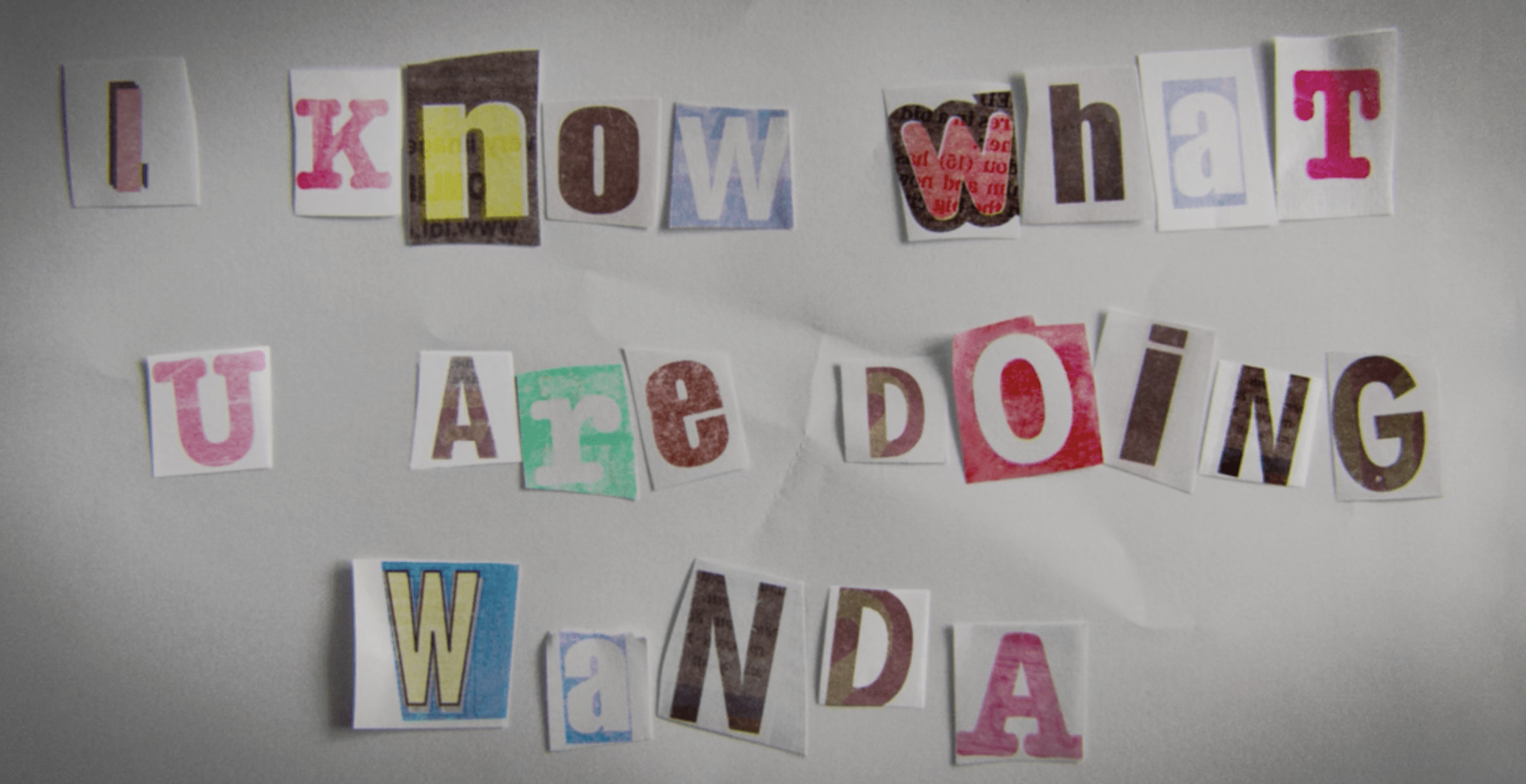 8 miles away the remainder of SWORD is mustering for a massive attack on the hex and Wanda. There is no broadcast coming through so SWORD is now unaware what is happening in Westview.
Vision wakes up to the sound of the SWORD Circus. He meets up with Darcy who is the circus' escape artist and does not remember who he is although he does remember her.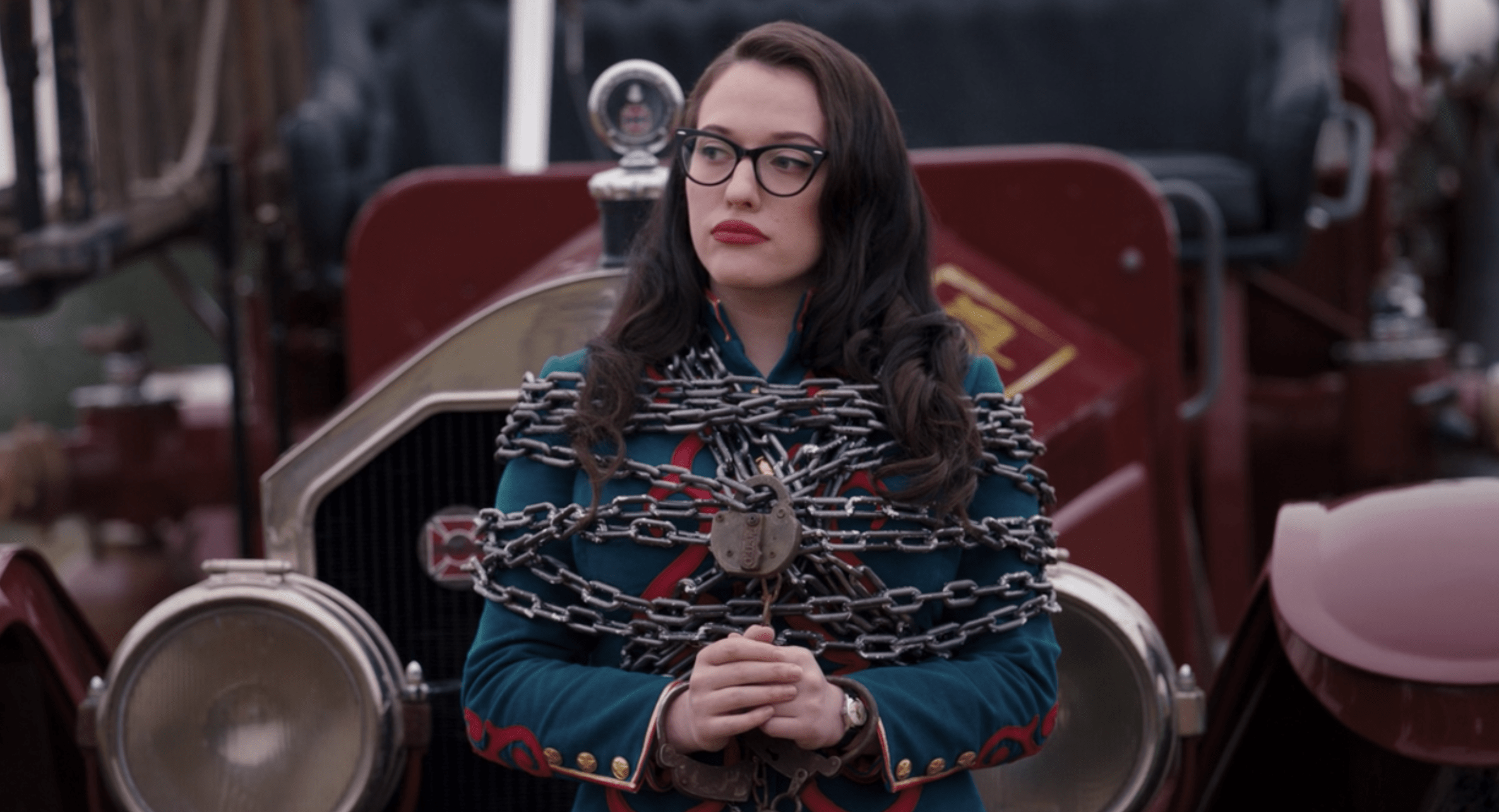 Wanda tells the boys if Vision doesn't want to there with them she can't force him. It seems she has fully accepted the fact that Vision is beyond her control.
She also confirms that Uncle P, Pietro is NOT their uncle. I told you so. Even Wanda doesn't know exactly who he is.
Wanda is also spiraling in her depression. She tells the kids life feels meaningless and that she doesn't have all the answers.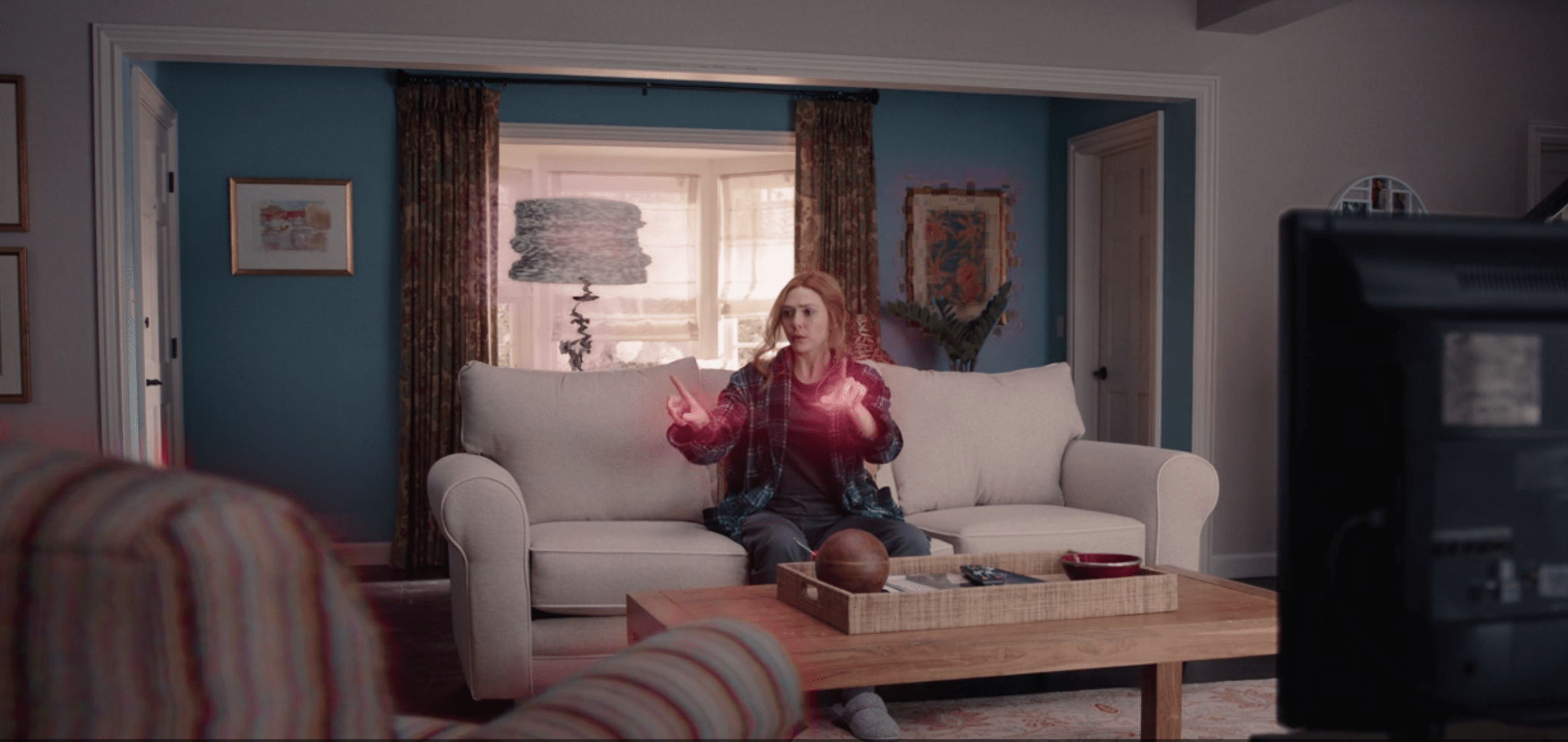 Agnes shows up to help and Wanda isn't surprised at all. Agnes offers to take the boys and Wanda needing a break lets them go with her. Agnes is wearing black and purple. Agatha Harkness typically wears purple.
Woo did get Darcy's email and it proves that CATARACT was Hayward trying to bring Vision back online before Wanda stole his body. Nothing was working for Hayward until Wanda took him inside the hex which is why Hayward was tracking Vision. As Monica said "he wants his sentient weapon back."
Major Goodner of SWORD and an ally of Monica and her late mother Maria is seemingly the aerospace engineer and the "guy" Monica was going to meet up with. She has a SWORD vehicle outfitted to suit Monica's specifications for getting inside the hex. This was a bit of a letdown for fans hoping to see Reed Richards or another rumored superhero. However she does have the Captain Marvel Star in her hat. I believe she isn't the engineer and whoever Monica was referring to has yet to be introduced.

Vision wakes Darcy up and together they leave the circus to head back to Wanda.
Wanda continues to breakdown during her interview. She doesn't know why she can't fix what is happening. The Stork is back as well. The interview then asks "Do you think maybe this is what you deserve?" She looks alarmed as interviewers never talk during these types of sitcoms.
Quick cut to a commercial for Nexus a anti-depression medicine. Yes it points to Wanda being depressed but Nexus plays an important role in Marvel Comics.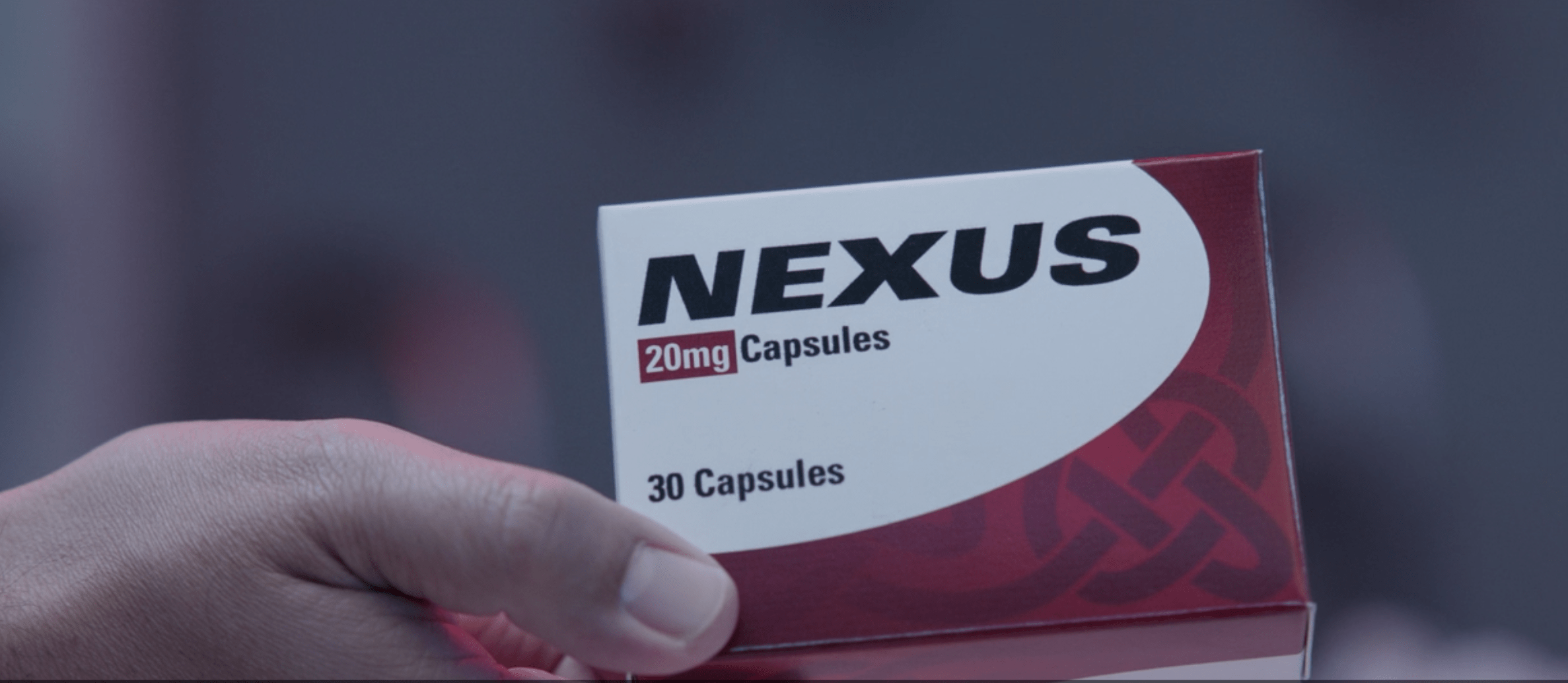 The Nexus of All Realities is a cross-dimensional gateway which provides a pathway to any and all possible realities, this includes realities between realities. Doctor Strange could sense the weakening of the Nexus and feared what it might lead to. Doctor Strange In the Multiverse of Madness directly ties into this show.
The other possibility is that Wanda is a Nexus Being. Nexus Beings are individuals with the ability to affect probability and thus the future, altering the flow of the Universal Time Stream. They are keystones of the Multiverse and crucial to maintain stability in the time stream. They are watched by the Time Variance Authority (TVA) who look for anything that may cause damage or changes to the time stream. The TVA will be in Loki. The design on the box looks Norse. Loki is a Norse god.
At Agnes' house, The Bewitched House, Billy tells Agnes he likes it at her house because it is quiet. He also remarks that Agnes is quiet, meaning he cannot hear her thoughts.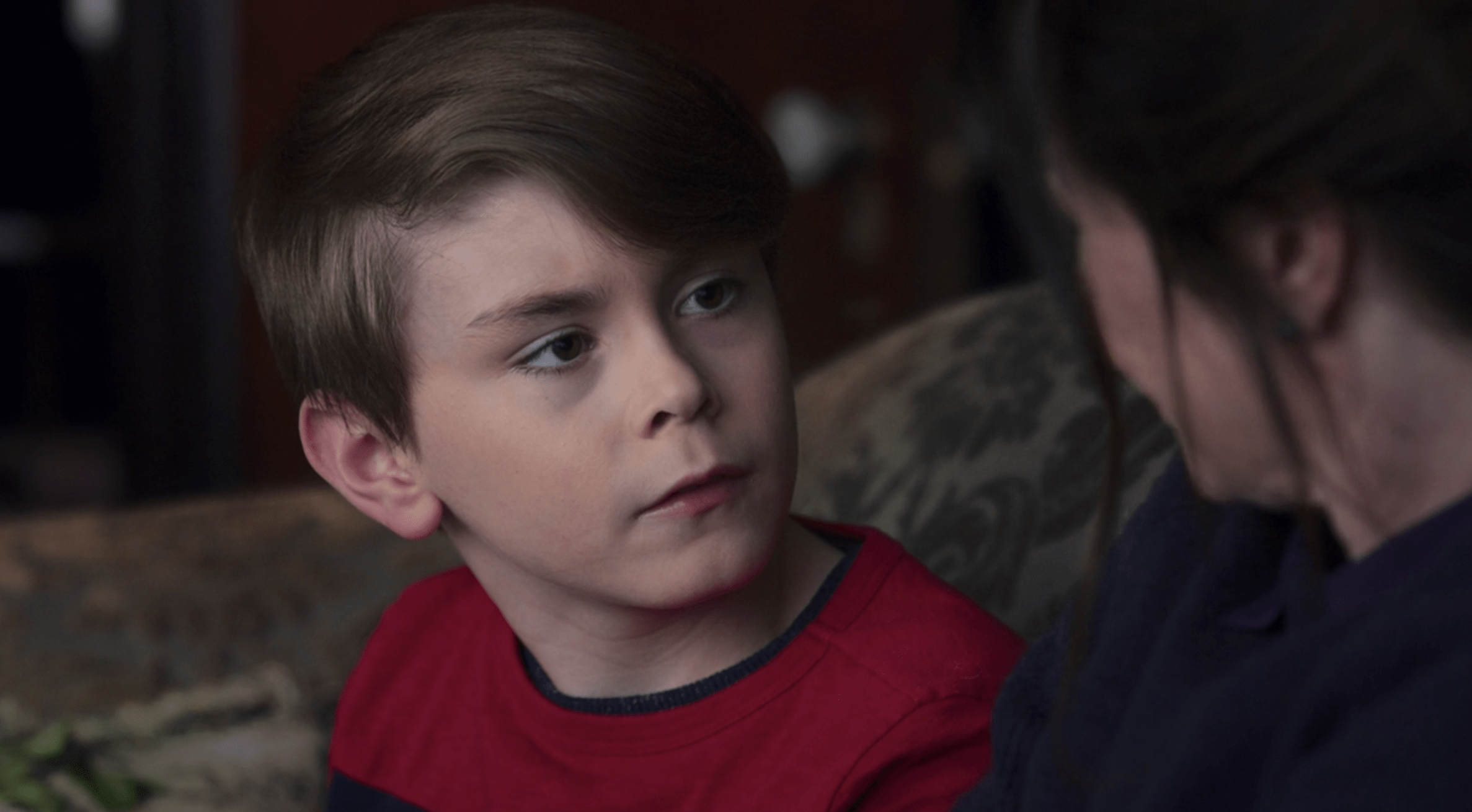 Monica has suited up and is attempting to break into the hex to help Wanda and the citizens of Westview. The truck begins to be rewritten by the hex so Monica jumps out and decides to go in on her own.
As she struggles through the hex flashbacks of her life play out. Starting with her mother saying she can't leave her from Captain Marvel. Young Monica says she could fly up and meet her mother halfway. Fury replies only if you learn to glow like Aunt Carol. "You were the most powerful person I knew" is what Maria said to Carol but this could be the foreshadow that Carol was the most powerful until Monica gets her powers.
She hears Carol Danvers talking about how tough she is right as she breaks through the hex. She emerges looking like one of her comic book aliases Photon.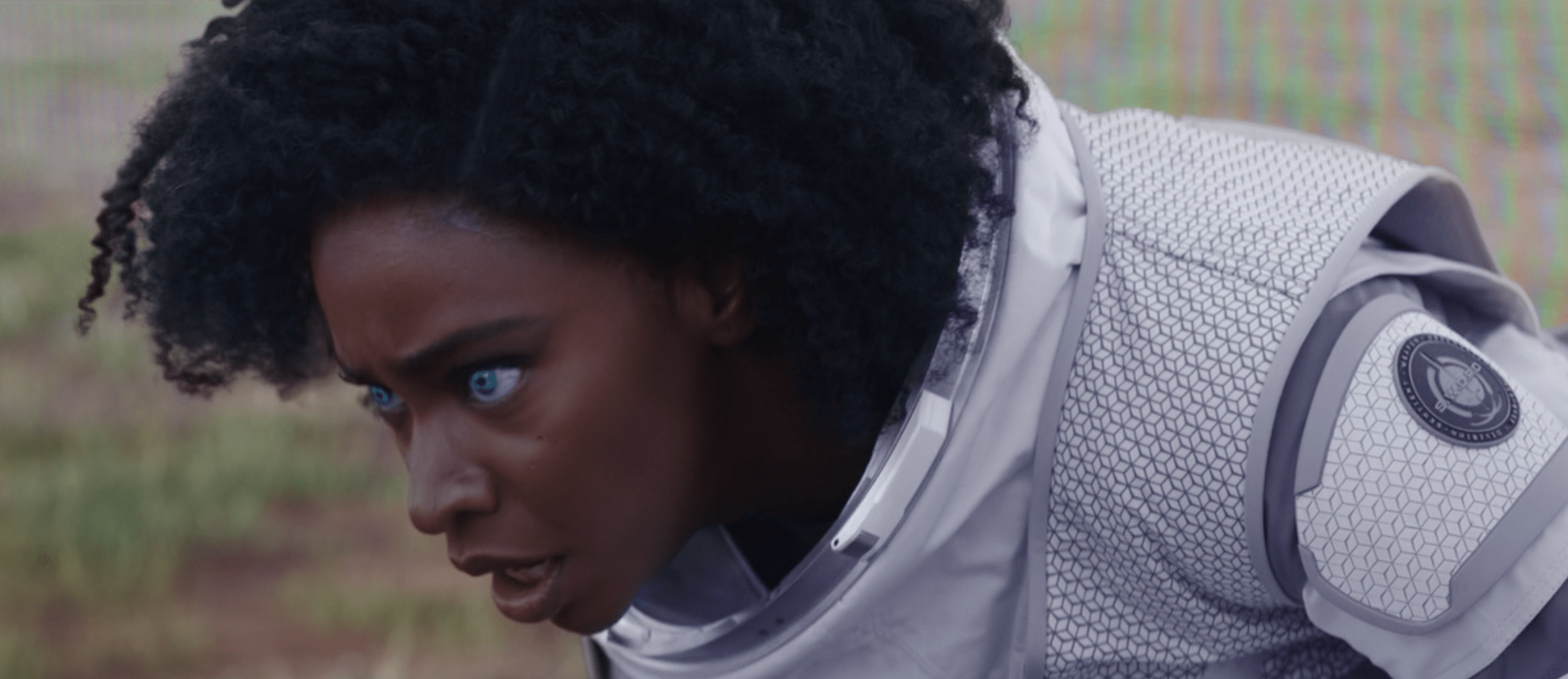 Monica can also now see the inside of Westview in a different way. Notice there is a lot of purple in the distortion.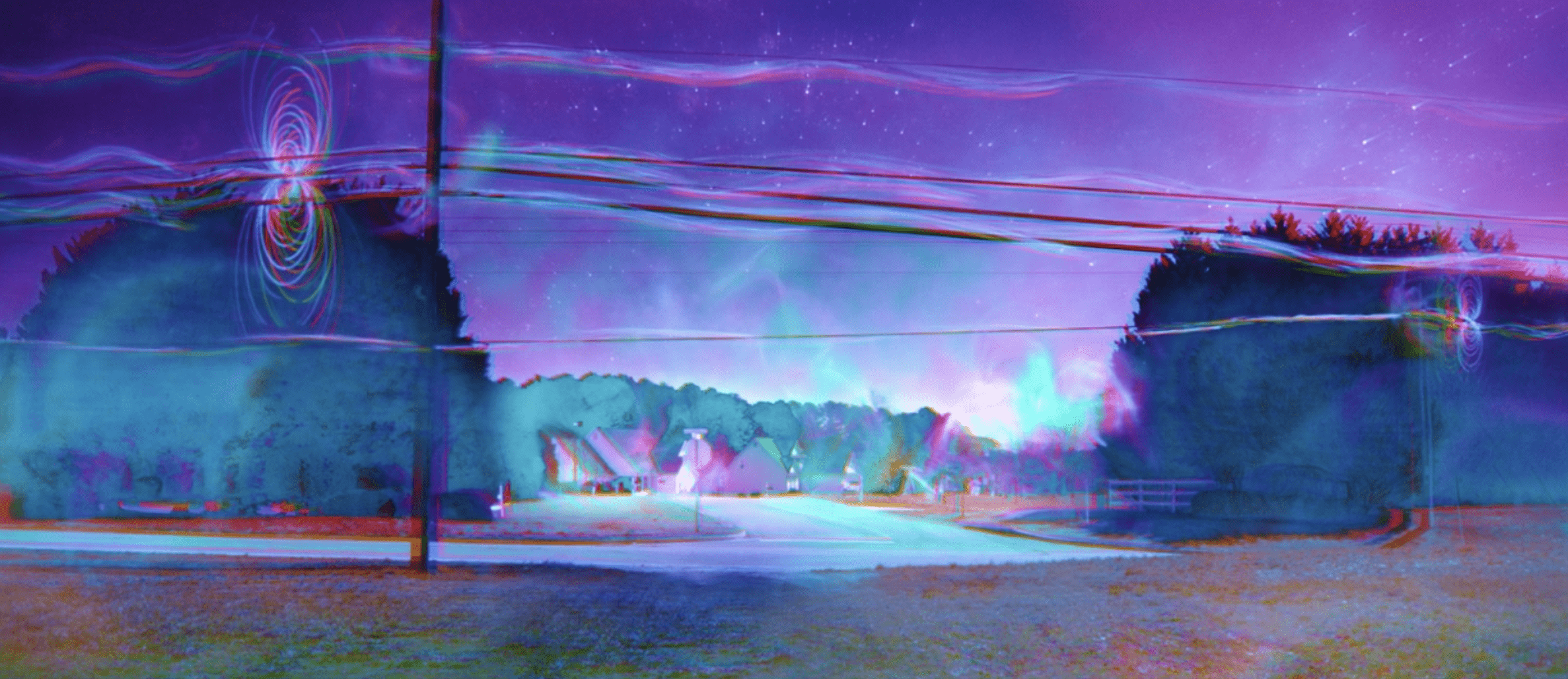 Darcy meanwhile has been explains to Vision the cliff notes version of Avengers Infinity War and Avengers Endgame. She also tells Vision despite everything around them being fake, the love he and Wanda have for one another is real.
Vision attempting to understand himself first references that his AI is Jarvis but that his corporeal form was born out of Ultron's desire for global genocide. Hayward is possibly using that idea of Ultron to remake Vision into his original purpose.
Monica shows up at Wanda's house and attempts to warn her about what Hayward is up to. Wanda gets angry and pushes Monica out of the house and into the air in full view of the neighbors. Monica confesses that Pietro was NOT SWORD's doing.
Wanda and Monica face off with Monica again pleading with her not to be the villain Hayward has made her out to be. Wanda replies "maybe I already am." But before they can finish this discussion Agnes interferes and takes Wanda away.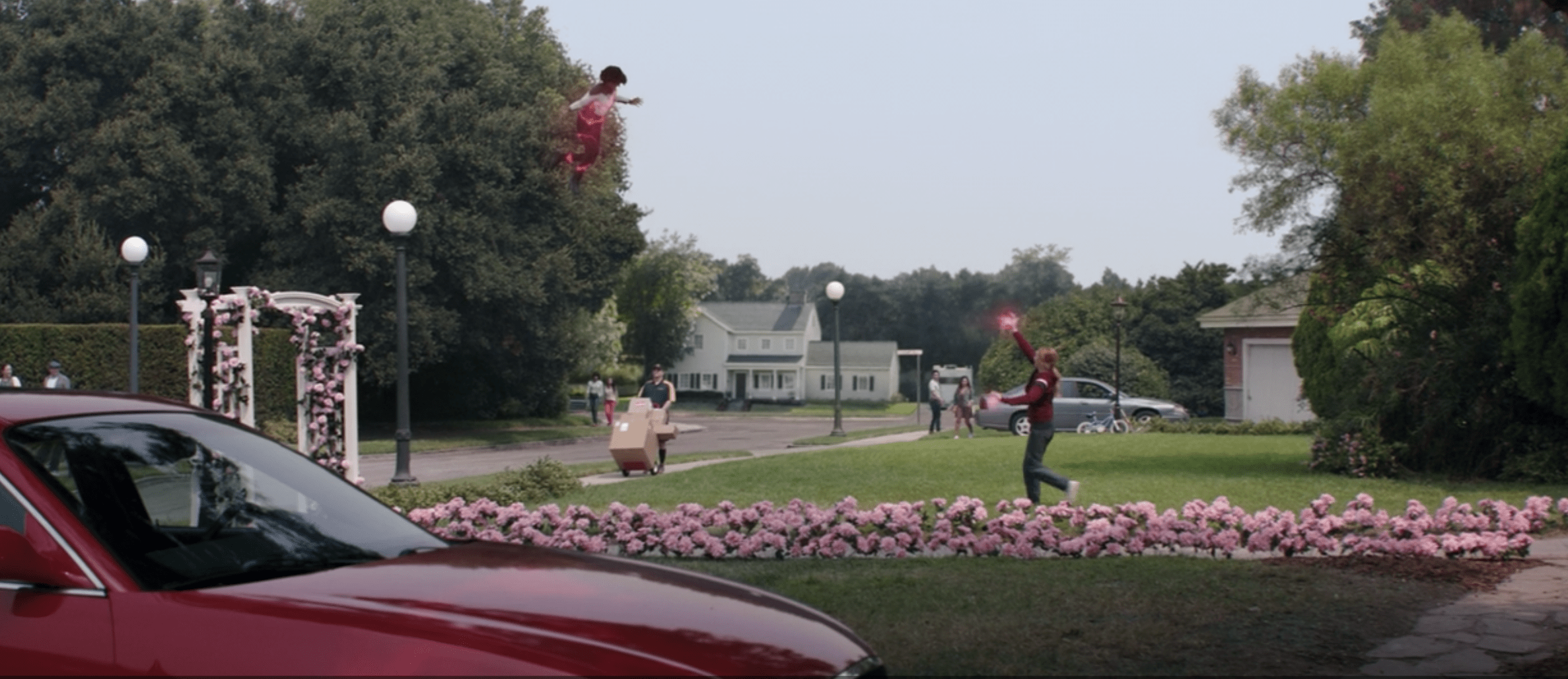 Vision realizes he can get to Wanda quickly and that he needs to find her. He flies away leaving Darcy in the truck to catch up.
Inside Agnes house Wanda quickly realizes something is wrong. The house seems dark, sinister, and the boys are missing. Señor Scratchy is in his cage and a large fly is on the wall. Mephisto first appeared as a fly. Agnes tells Wanda to go look for the twins in the basement.
Agnes basement is clearly a lair of some sort. It is covered in vines and gothic architecture. Images of a devil are seen on the columns. Skulls are sitting inside a cabinet, generally it's creepy.
The book glowing ominously in Agatha's basement could be The Darkhold or the Book of Sins/the Book of Spells. The Darkhold's pages contain a number of powerful black magic spells. But its influence is so strong that those who read it will be corrupted, losing their souls, and becoming possessed by However, its influence is so strong that all those who read it are corrupted, losing their souls and becoming possessed by Chthon. Chthon has been called many things throughout the years, and satan is one of them. Mephisto is often referred to that as well.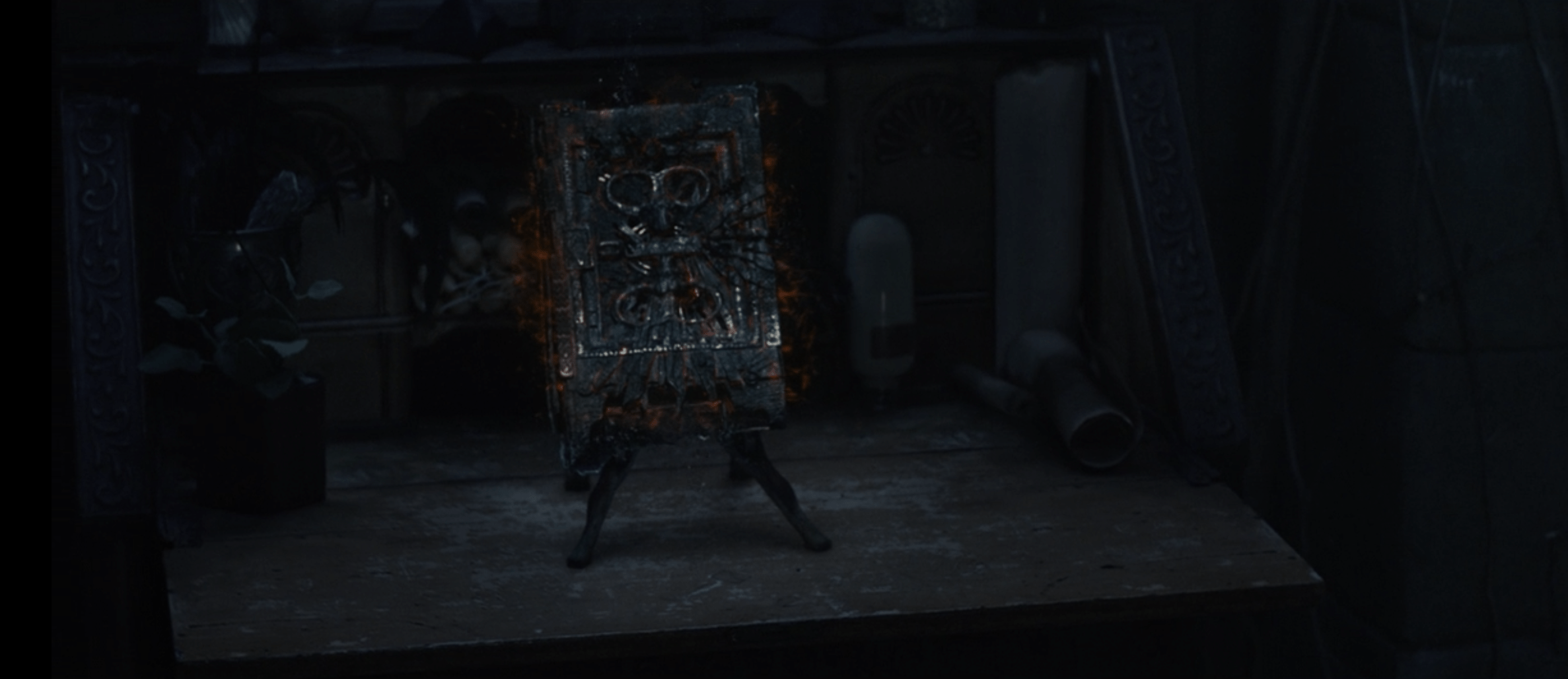 In a not shocking at all reveal, Agnes tells Wanda she is Agatha Harkness and that it has been her all along controlling things. Using her powers that glow purple she shows Wanda just how much she has been faking being under her spell and what strings she has been pulling all along. I called it that Agnes was in fact more aware than she let on and last week I said she was sitting there waiting for Vision as bait. She also admits to killing Sparky. Truly evil.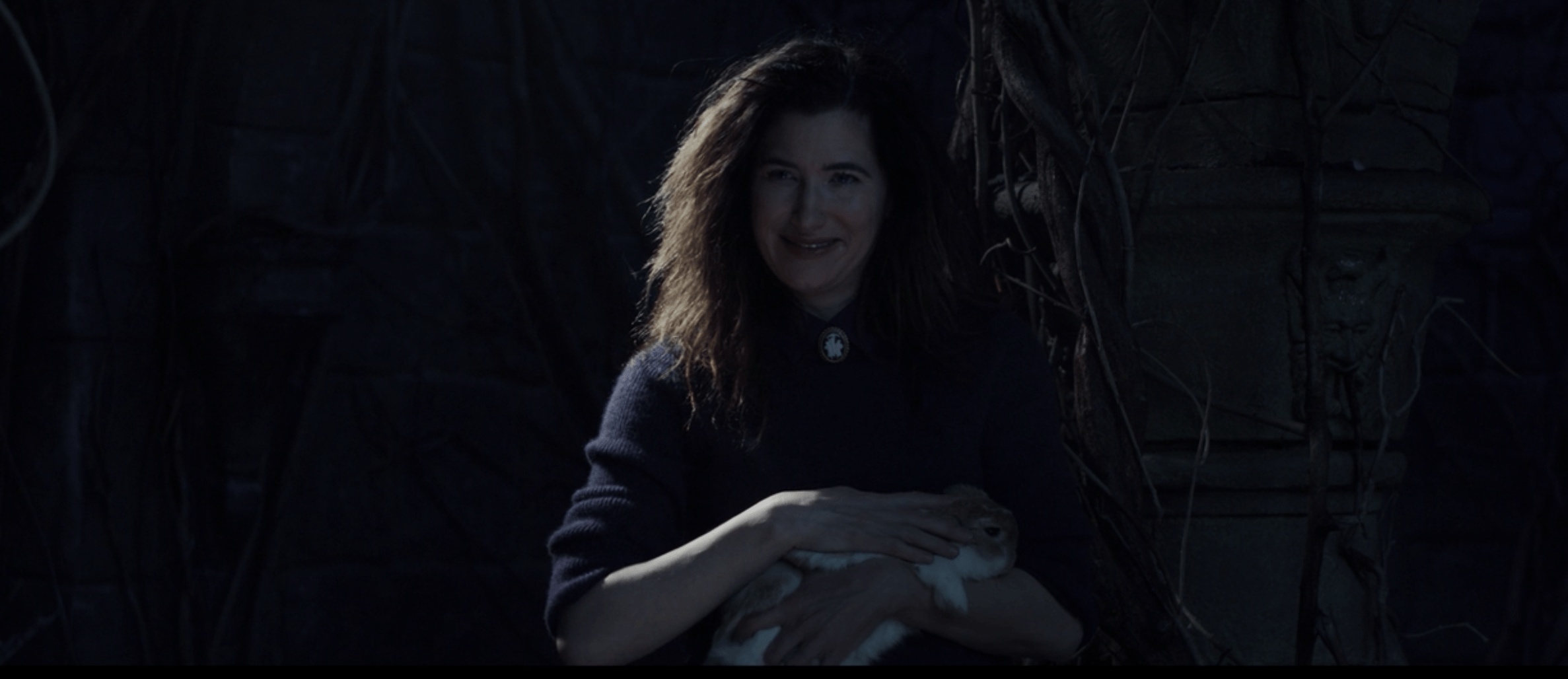 WandaVisions Episode 7 Post Credit Scene
Unlike previous episodes, episode 7 of WandaVision has a post credit scene. It occurs as soon as the main credits end. Monica is looking for a way into Agatha's house to help Wanda. "Pietro" the puppet shows up and grins saying "snoopers gonna snoop."

WandaVision is now streaming on Disney+.