This week on WandaVision we enter the 90s and it's not all fun and low rise jeans for WandaVision. Halloween is here and so is the long lost uncle who doesn't quite seem right to Wanda. Vision continues to second guess what is going on in Westview and the whole episode ends with a bang. Let's do a breakdown of "All-New Halloween Spooktacular".. and look at the WandaVision episode 6 Easter eggs.
Spoilers ahead if you haven't watched WandaVision episode 6.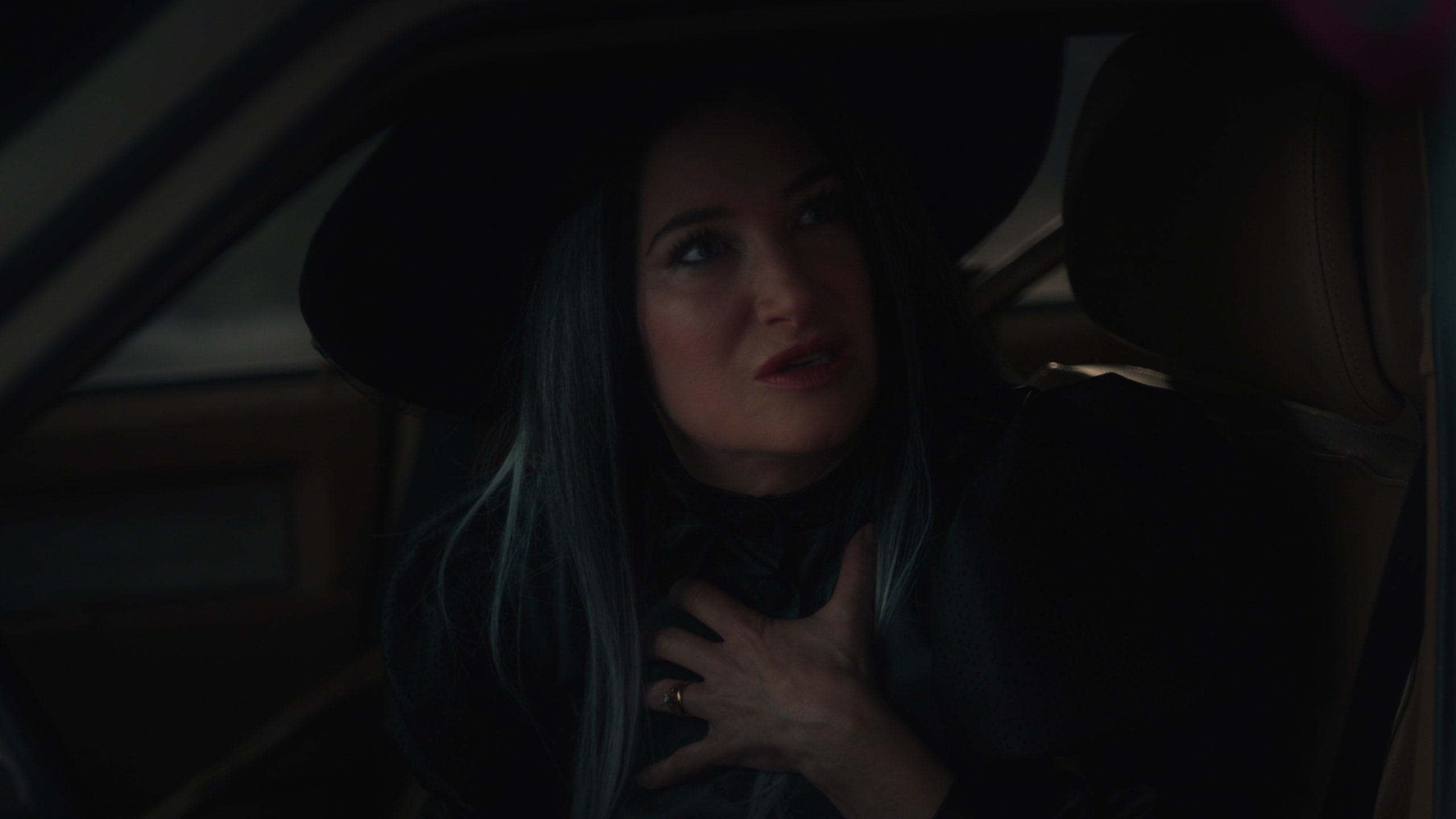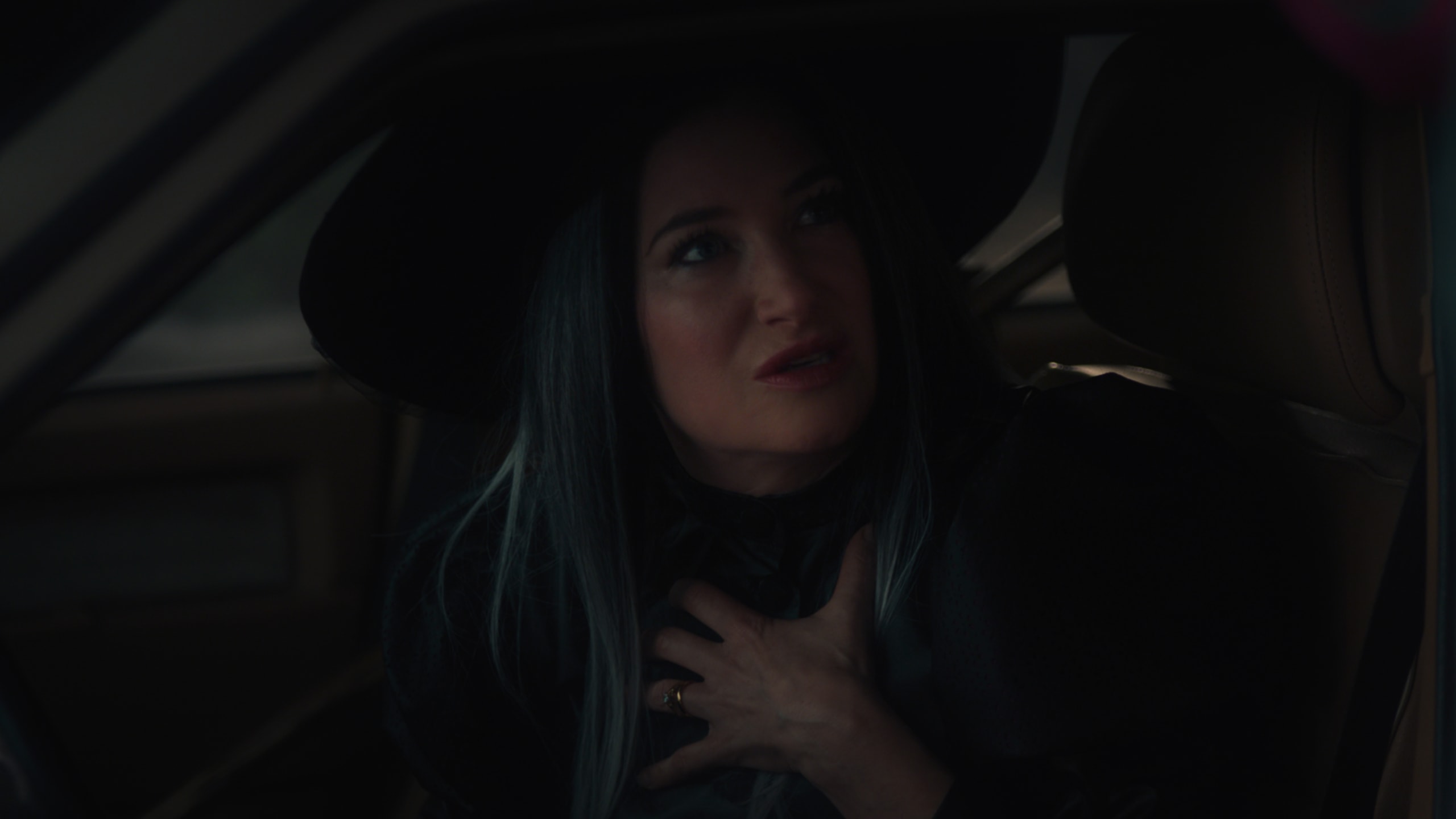 WandaVision Episode 6 Easter Eggs and Breakdown
Each week begins with a previously on WandaVision and if you pay close attention some of the details are presented differently. In this case when it flashes back to her talking to Geraldine about her brother, we see images of the real Pietro and how he died.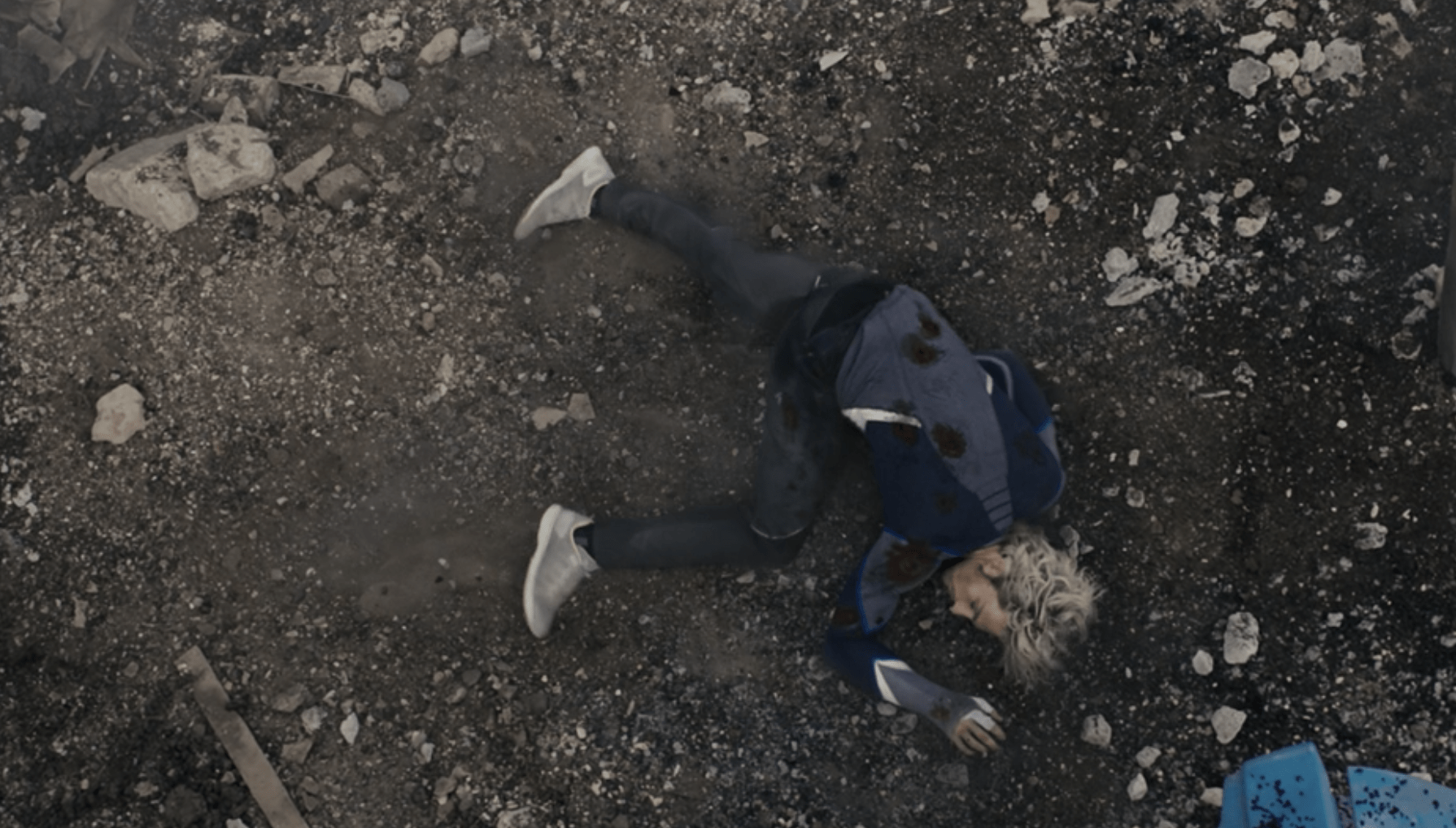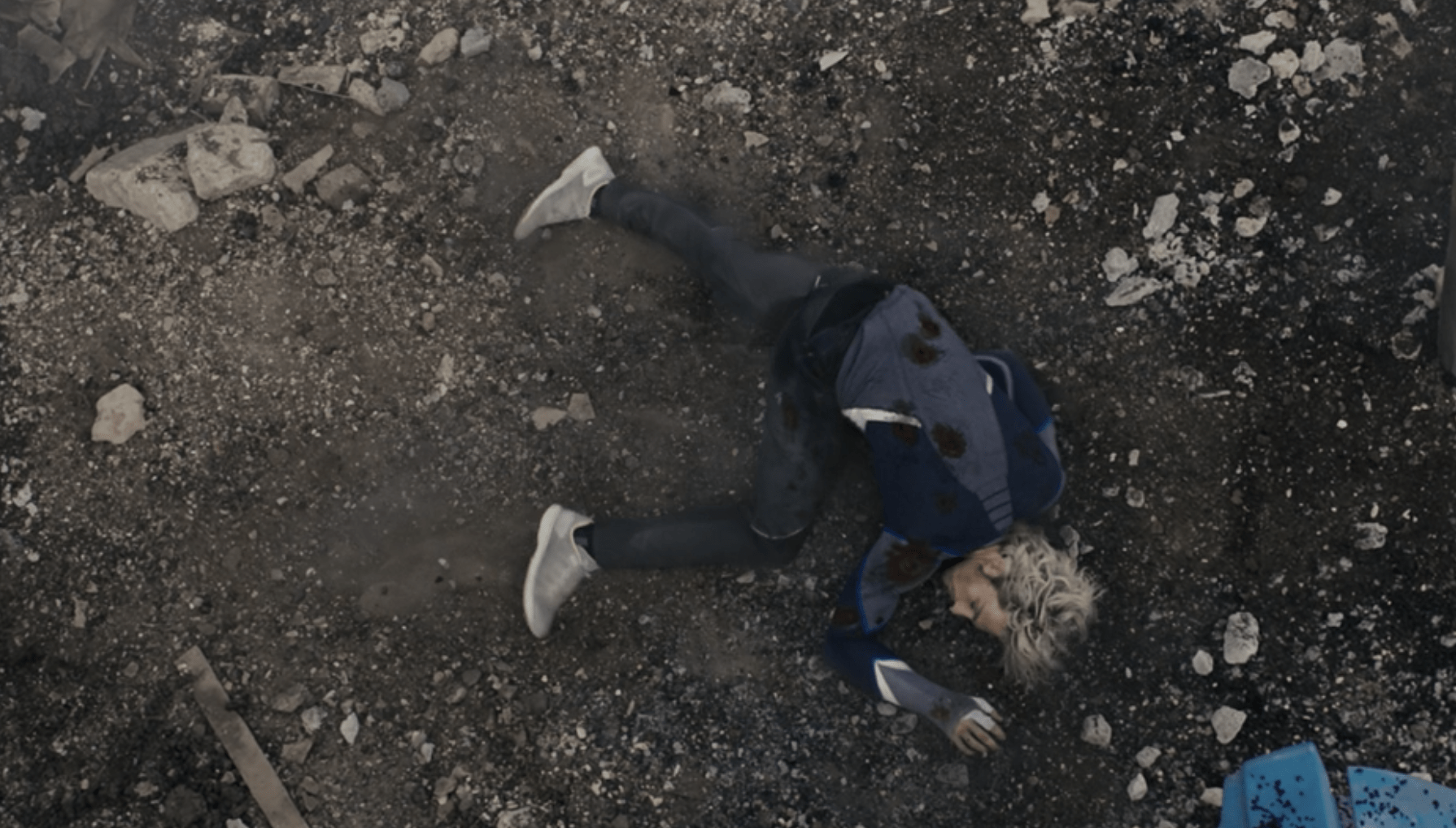 The opening credits this time pay homage to Malcolm in the Middle and is set clearly in the 90s. The intro also includes Agnes and Pietro.
Billy is ready for Halloween in a costume that resembles his comic book look. Tommy is still wearing green but no costume yet.
Wanda is also dress like Scarlet Witch from the comics but says she is a Sokovian Fortune Teller.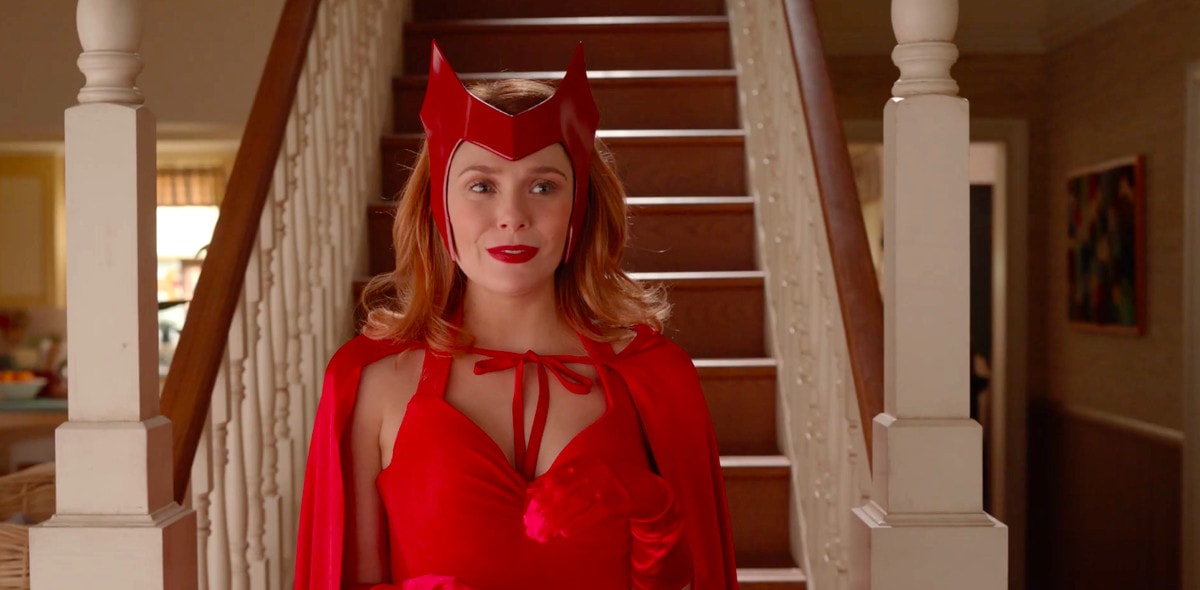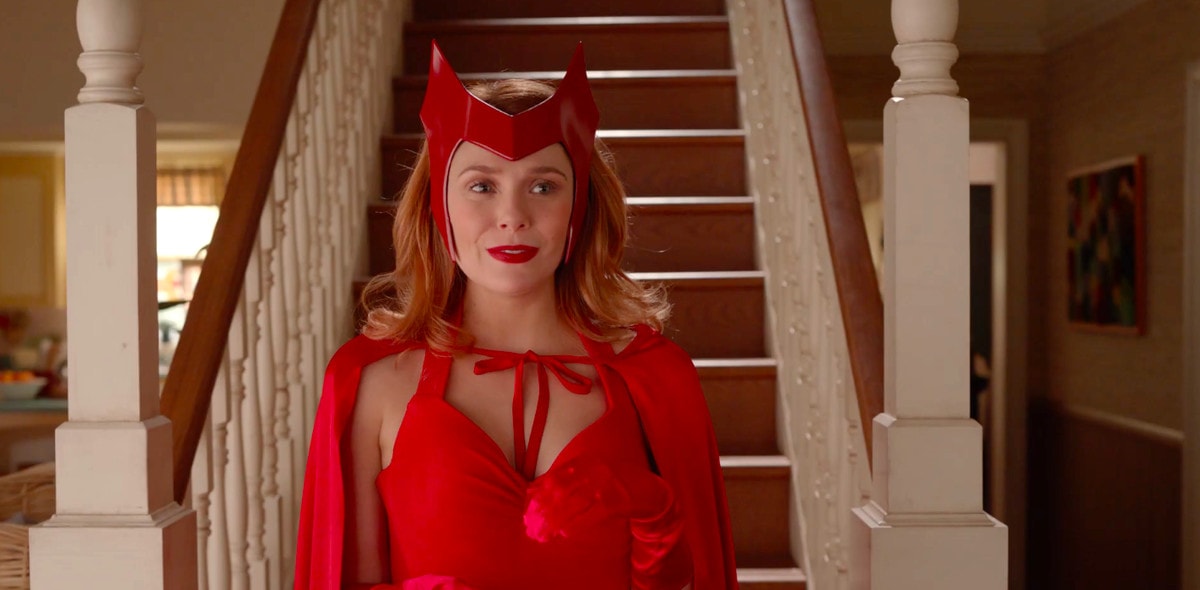 Pietro, or Uncle P starts talking about a time they went trick or treating. She remarks that's not how I remember it. Laying clues that she still doesn't trust or know exactly who Quicksilver is. Remember in the last episode the perimeter breach alarm was sounding right as he showed up. Pietro/Peter/Quicksilver is not who he appears to be.
Vision makes a comment that she never told him about her brother. Vision did know Pietro, they shared scenes together in Age of Ultron, however we know from last week Vision's memory is practically non-existent. Wanda responds saying he is full of surprises. Again, she is suspicious of him.
RELATED: WandaVision Episode 5 Easter Eggs and Breakdown
Wanda and Vision are acting awkward with one another and the kids notice. Before leaving he tells Wanda "be good."
Pietro puts on a Quicksilver costume as does Tommy for trick-or-treating. They both have super speed.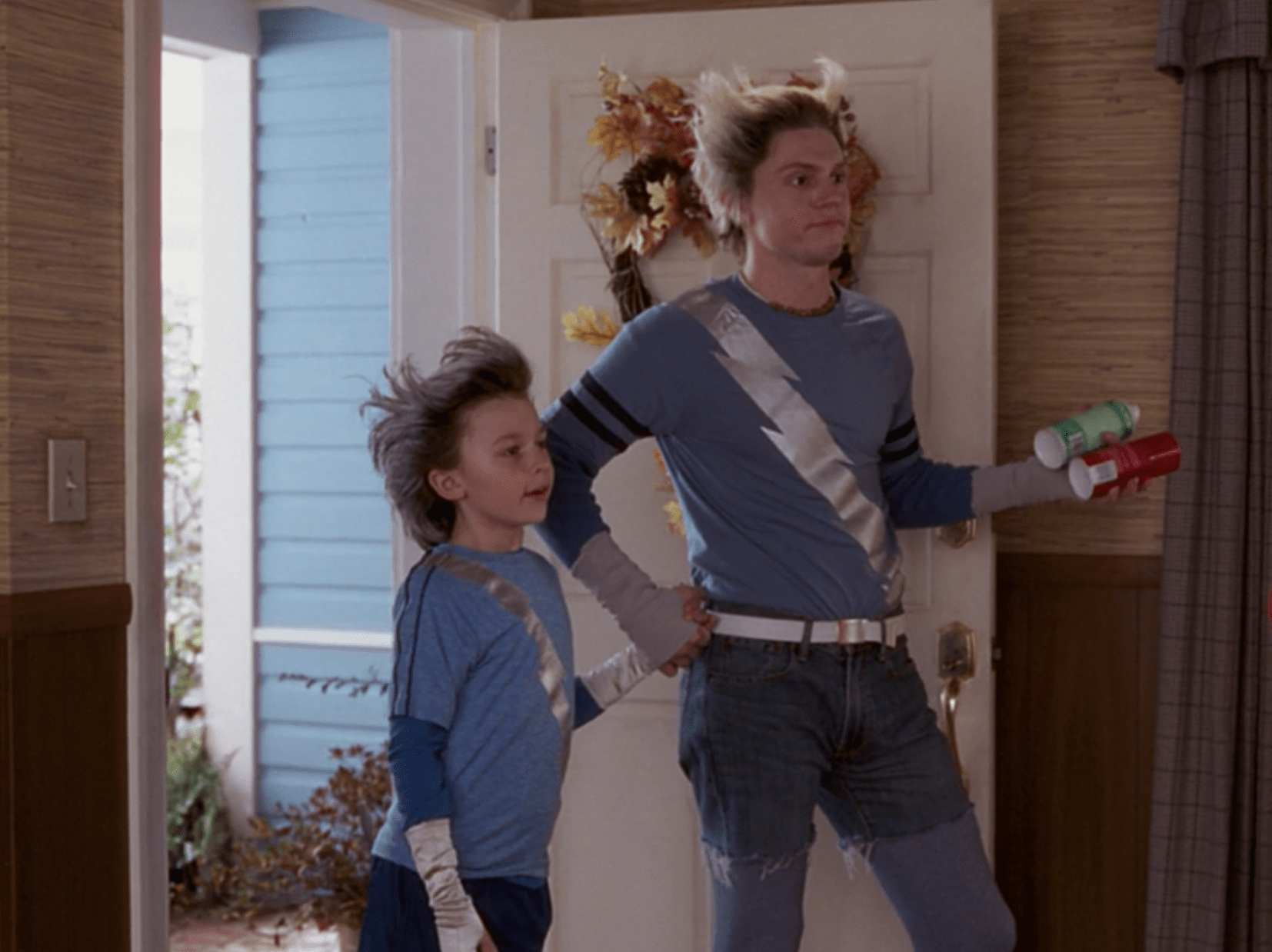 Outside of Westview, Monica, Woo, and Darcy continue to be at odds with Hayward over what to do about Wanda. Monica believes Wanda is the solution and that blowing her up would solve nothing nor end the hex. Hayward complains that she sides with super powered beings and that she doesn't know what life was like while she was gone in the snap. Woo again shows he's not a toxic male and Hayward has a fit and throws all three of them out.
The Stark Industries Drone is being brought in to be examined.
Somewhere along the walk outside Monica and Woo devised a kick butt plan and took our three SWORD guards so that they could remain in the encampment and figure out what exactly Hayward is up to. Told you he was a bad guy.
Pietro continues to make odd remarks including "unleash hell demon spawn." He is talking to Tommy and Billy who in the comics based on their connection with Mephisto are demon spawn.
Wanda continues to question Pietro and he continues to avoid answering her he finally claims he looks different because if he found "Shangri La" he wouldn't want to be reminded of the past either. Shangri La means a remote beautiful imaginary place where life approaches perfection, utopia; a remote usually idyllic hideaway. Westview is her Shangri La.
Pietro says "kick-ass" to the kids which is a nod to his and the original MCU Pietro's movie Kick-Ass. He follows it with "I feel the need, the need for speed" which of course is a popular Top Gun quote.
While Wanda watches her children and brother run amuck during the Halloween festivities, she talks to Herb. He asks if she wants anything changed, she laughs awkwardly and says no. Behind her are some very creepy Halloween decorations for Macabre Manor. Macabre means disturbing and horrifying because of involvement with or depiction of death and injury.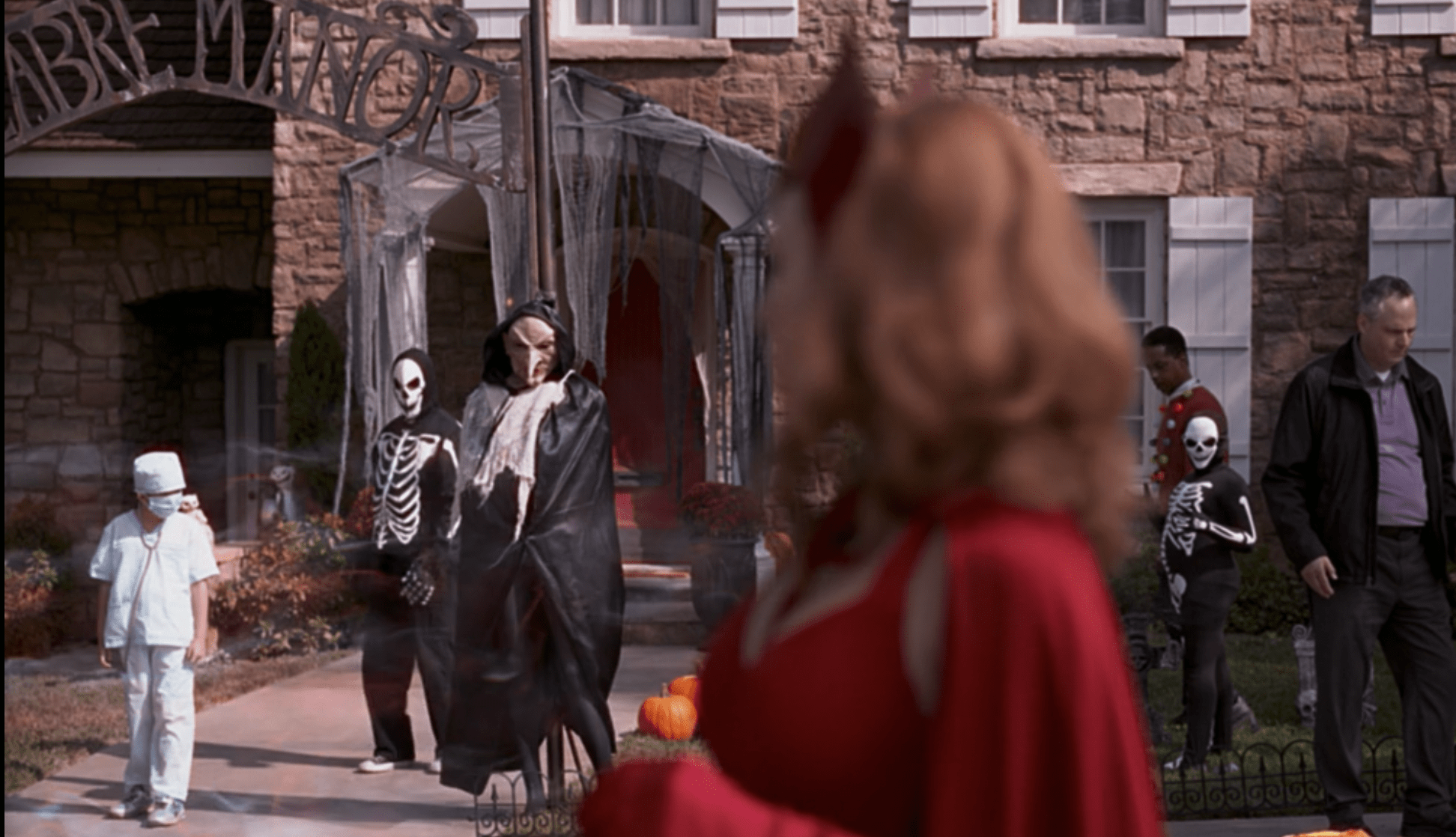 As Vision gets closer to the outside of town the people are barely moving and then completely frozen.
Cut to the commercial, a stop motion animated one about a boy on a deserted island. He is abandoned and hungry until a shark shows up with Yo-Magic. He gives it to the boy who is unable to open it. The boy eventually dies, starving to death and we get the catch phrase "Yo-Magic, the snack for survivors." Her brother obviously didn't survive in real life either.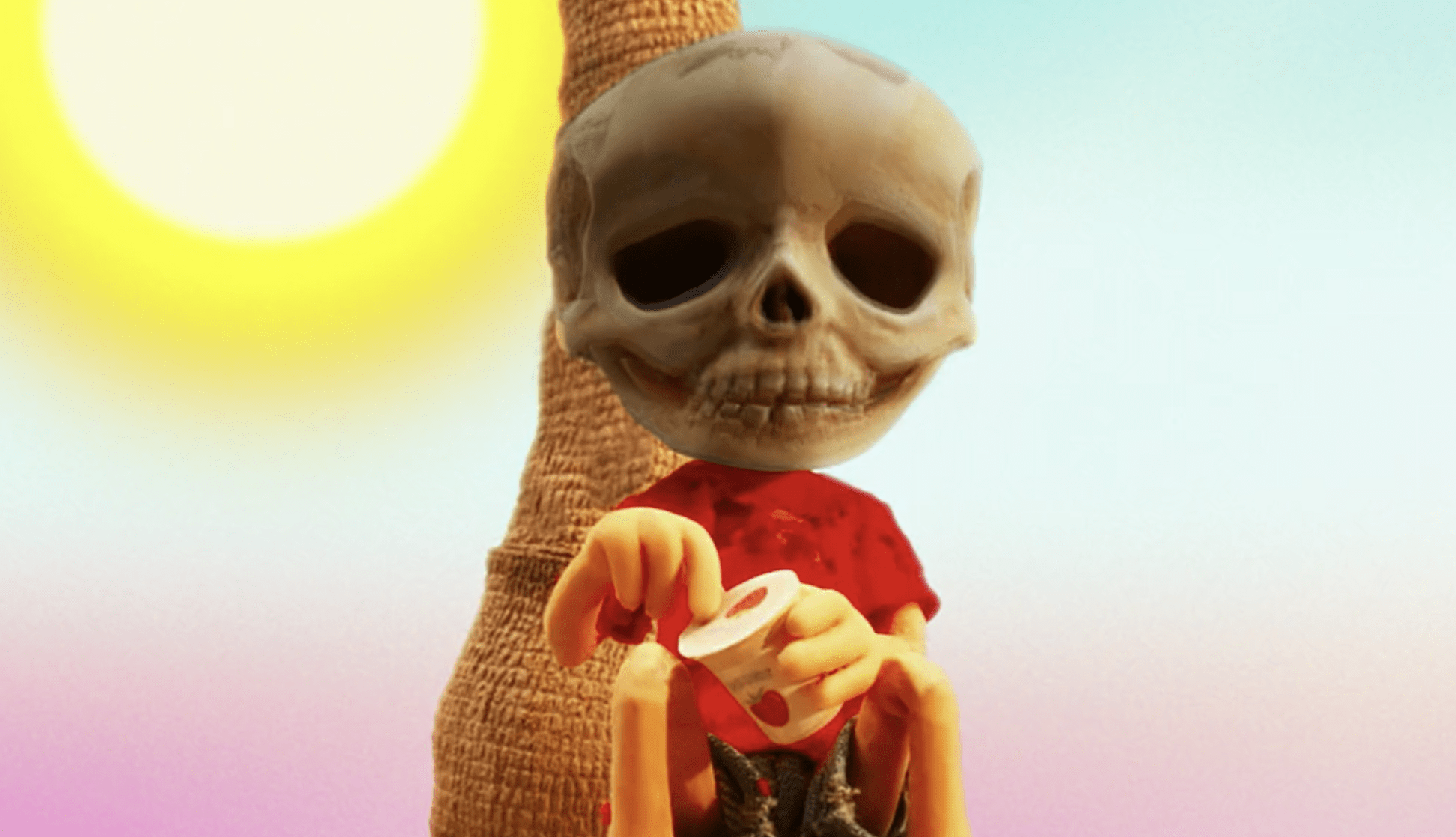 Wanda, Pietro, Tommy, and Billy are walking in front of the movie theatre. The marquee shows two movies showing- The Incredibles and The Parent Trap. The Incredibles was released in 2004, The Parent Trap in 1998.
The Incredibles is a movie about a superhero family, loosely inspired by The Fantastic Four. The Parent Trap is a movie about identical twins separated at birth and each raised by one of their biological parents, who later discover each other and make a plan to bring their parents back together. In the comics after Billy and Tommy are absorbed by Mephisto they are reborn and eventually meetup and even find Wanda.
Tommy shows that he also has super speed like his uncle.
Pietro tells Wanda he came to town to stir up trouble and ultimately cause her grief. Monica mentioned the feeling of grief when she was inside Westview.
Wanda asks him where is accent went and he asks her the same thing. Wanda's accent has cause a lot of discussion among fans.
Hayward is tracking Vision on the monitors. Why? Because clearly he and SWORD were up to something nefarious when they had Vision's body. He is able to track him by the vibranium decay signature.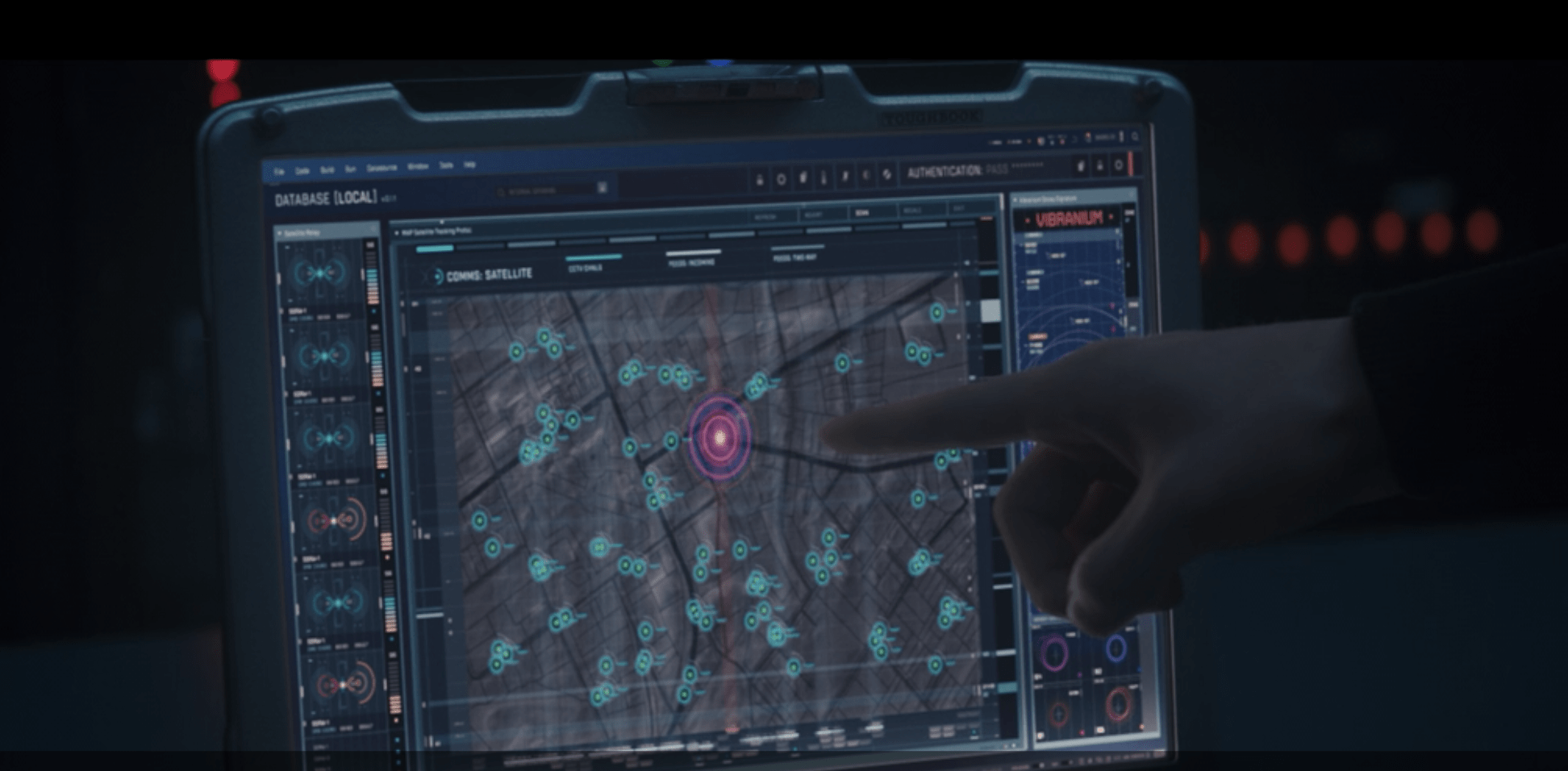 Another shot from the trailers, Vision unlocks Agnes as she sits stuck in her car "lost." She asks Vision if he is there to help since he is an Avenger. What's an Avenger? is his reply, showing again just how bad or nonexistent his memory seems to be. She asks if she is dead because he is dead. She repeats dead, dead, dead and then cackles like a witch. Agnes is also dress like Agatha Harkness, a witch.
Interesting moment here though is the fact that when he puts her back "under" she is no longer frozen and merrily returns back to town. Almost as if she was sitting there to set him up to further put doubt in his mind. She claims Wanda "won't let them even think about it" think about leaving. This could have been on purpose to push him to leave the hex.
Agnes' license plate reads 0A1 B2C. If converted from HEX to ASCII, 0A1 B2C translates to i2 . I is an imaginary number and i2 equals -1. Another nod that this is all imaginary or perhaps that -1 means someone or something imaginary is missing. In the premiere episode, Wanda and Vision's license plate translated to an "Abnormal End."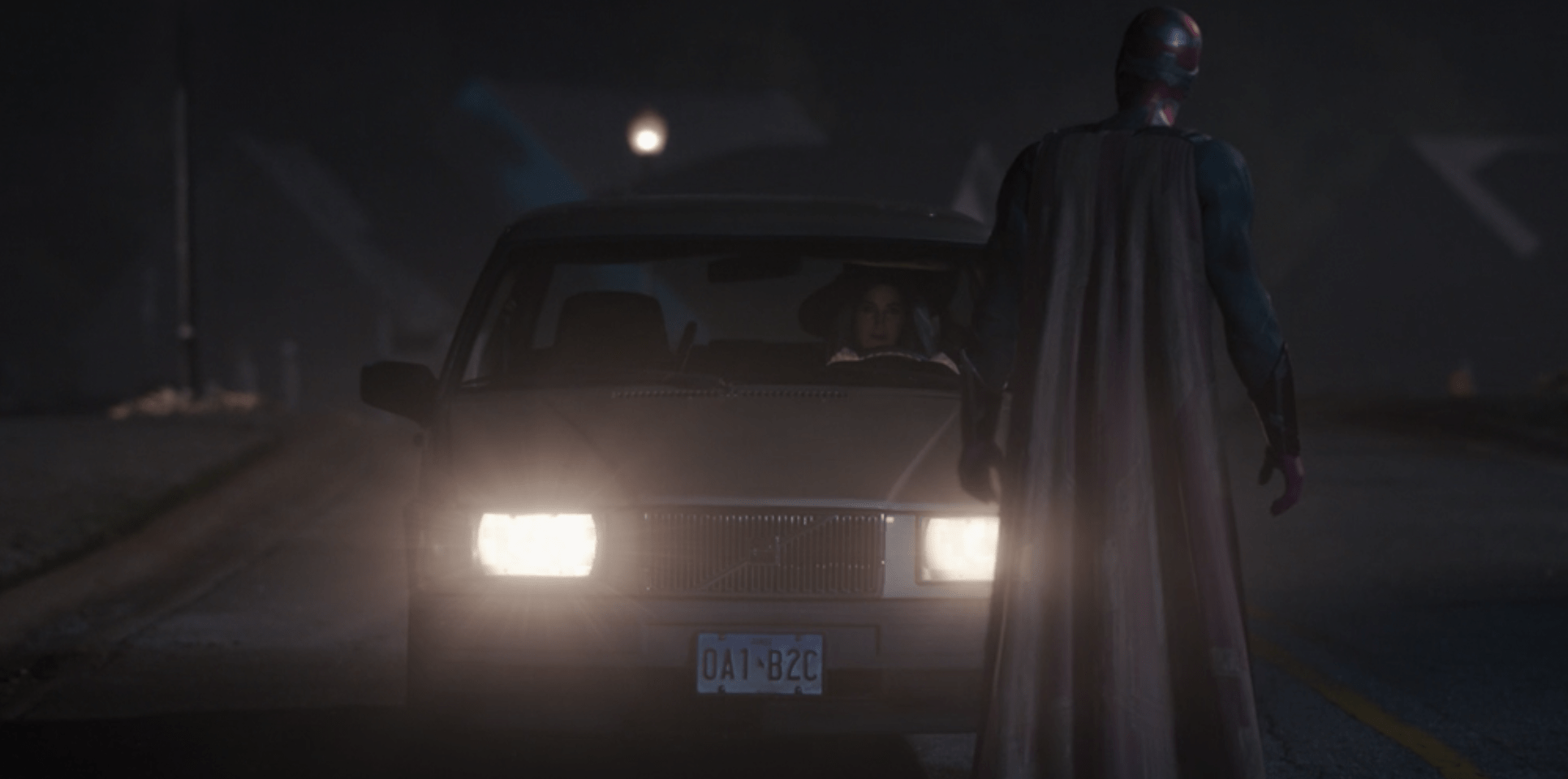 Vision crosses Ellis Ave, the street Wanda warned the boys not to go near and attempts to leave Westview.
Darcy has hacked into Hayward's files and learns that Monica's bloodwork showed that she has been changed on a molecular level by her time in the hex. However, Monica does not seem surprised. Again I think she already had been changed and is now more concerned that Hayward is trying to figure out how and why.
Before pulling up Monica's file, Darcy comes across other project folders:
Project R4-123: Fantastic Four Vol 1 #123 Reed Richards threatens to destroy Galactus' ship and strand him on Earth. Also featured in this comic are Agatha Harkness, General Ross, Franklin Richards, and The Silver Surfer.
Project DF-456: Thor Vol 1 #456 Thor and Doctor Strange team up against Bloodaxe (Jackie Lukus) attempting to banish her but Dr. Strange ends up being the one sent to an alternate dimension.
Project C4-113– Avengers #113 After an image of the Scarlet Witch and Vision embracing goes viral causing the Avengers to receive more hate mail than ever. The Avengers are then attacked by the "Living Bombs", a group of extremists who believe the Avengers are destroying American values. Sounds like something Hayward might believe in as well. The cover also shows Wanda saying "you killed him, you killed the man I love!"
Project M5-247: Avengers Vol 1 #247 The Eternals reveal their origins to their guests who include Scarlet Witch and Vision.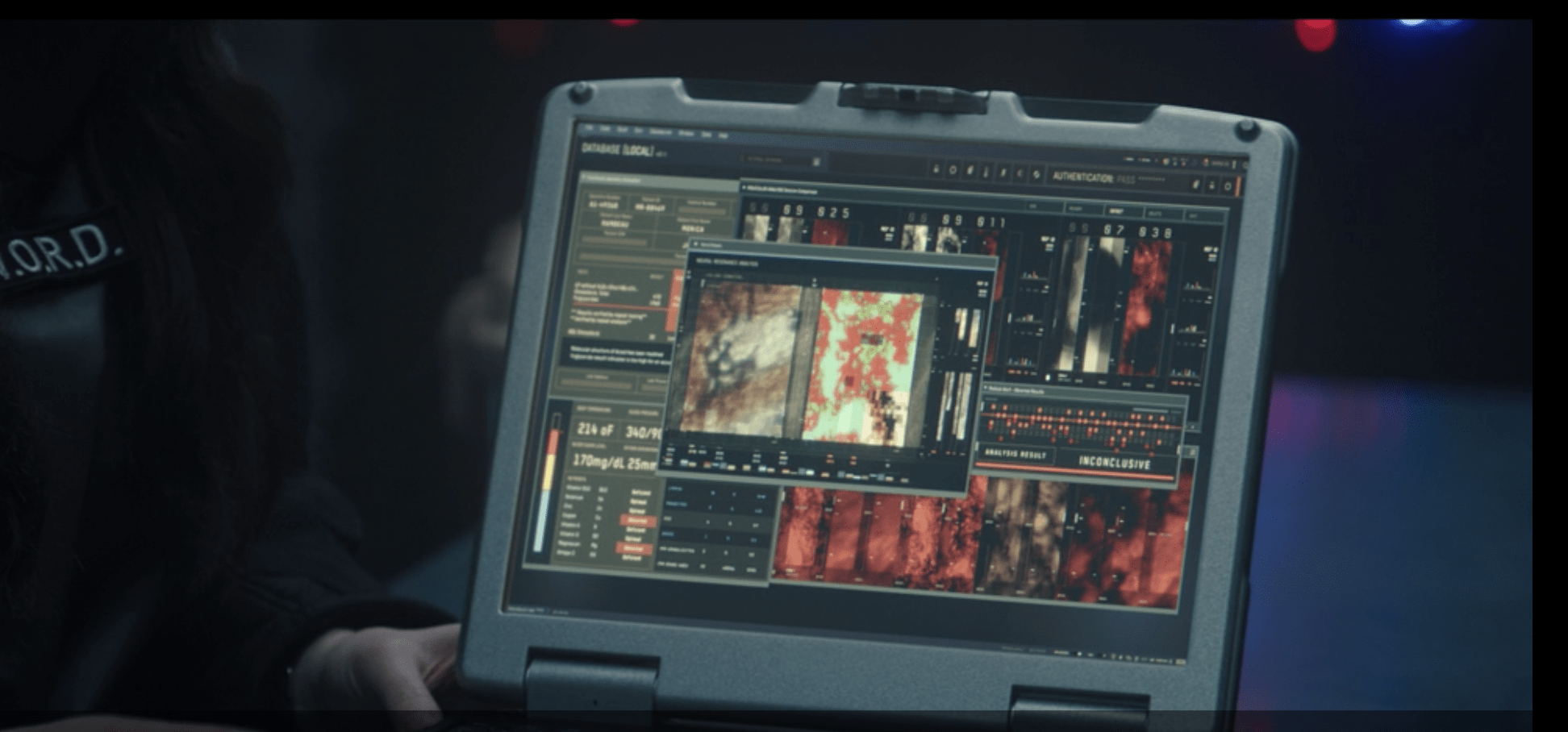 Refusing to leave with Monica and Woo to meetup with Monica's friend, *cough* Reed Richards *cough*, Darcy stays behind because there is one more firewall she needs to break through, after all she said Hayward is hiding something big.
Peter questions Wanda about where she was hiding the kids, something we all wondered. He also praises her ingenuity and power usage, she seems to relax a little but then he asks her how she did it. She doesn't remember. All she can remember is feeling alone, isolated, and she turns to see Pietro dead, with the wounds the real Pietro succumbed to in Age of Ultron.
Darcy finally cracked Hayward's files and learns about CATARACT Classified Weapons Intel. Darcy quickly emails Woo the file but not before we see other names:
James D. Gadd– works post production for Marvel Studios
James J. Alexander– visual effects producer for WandaVision
James Seckler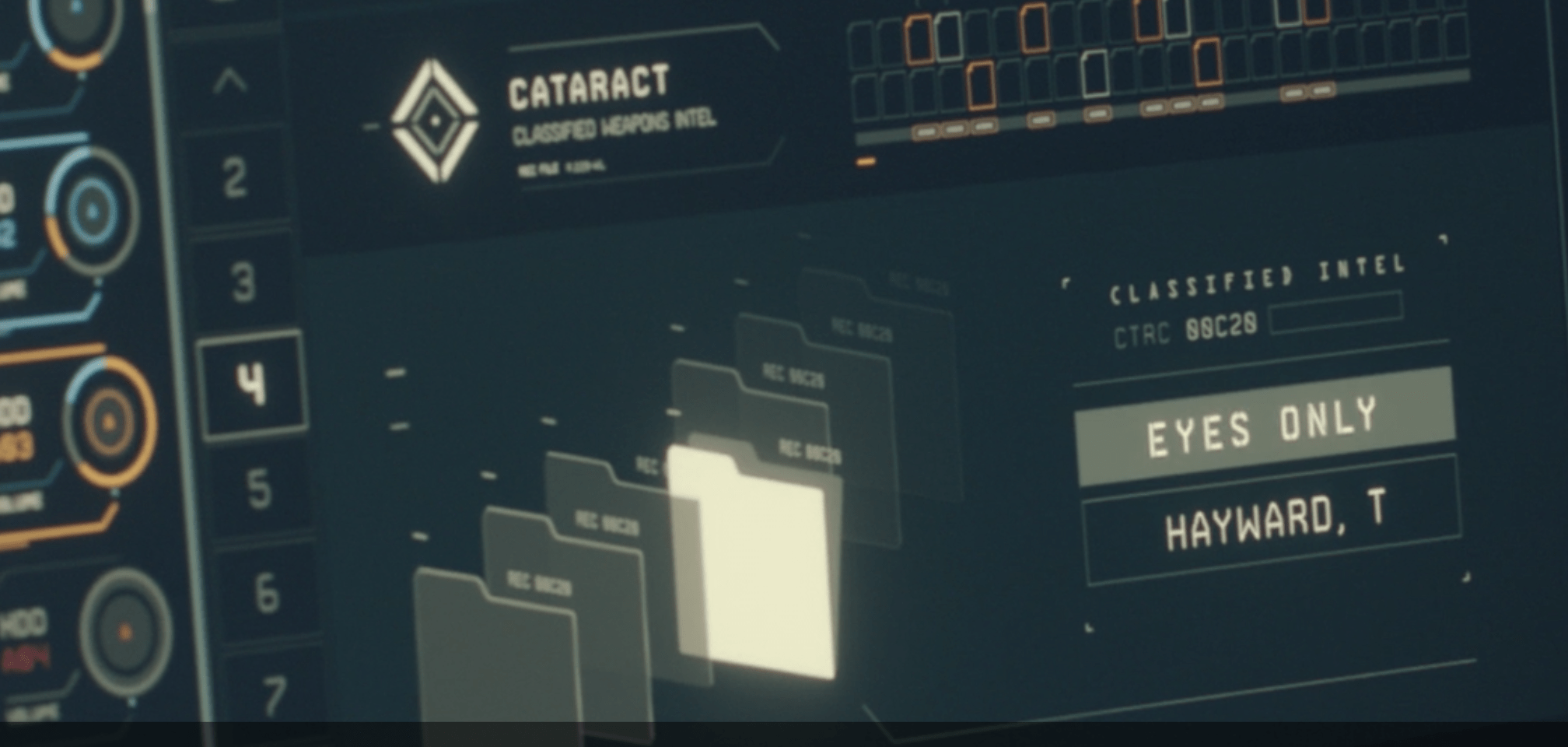 There is no comic or cinematic reference to CATARACT yet. However what is a cataract? It's "a medical condition in which the lens of the eye becomes progressively opaque, resulting in blurred vision." It could mean that whatever SWORD was doing to Vision's body was designed to control or harm him. There was something similar in the show Agents of SHIELD- the X-Ray Eye Implant, developed by HYDRA.
Another interesting fact about cataracts is how the eye looks that has one. It looks eerily like Vision and Quicksilver's eyes when Wanda sees them as dead.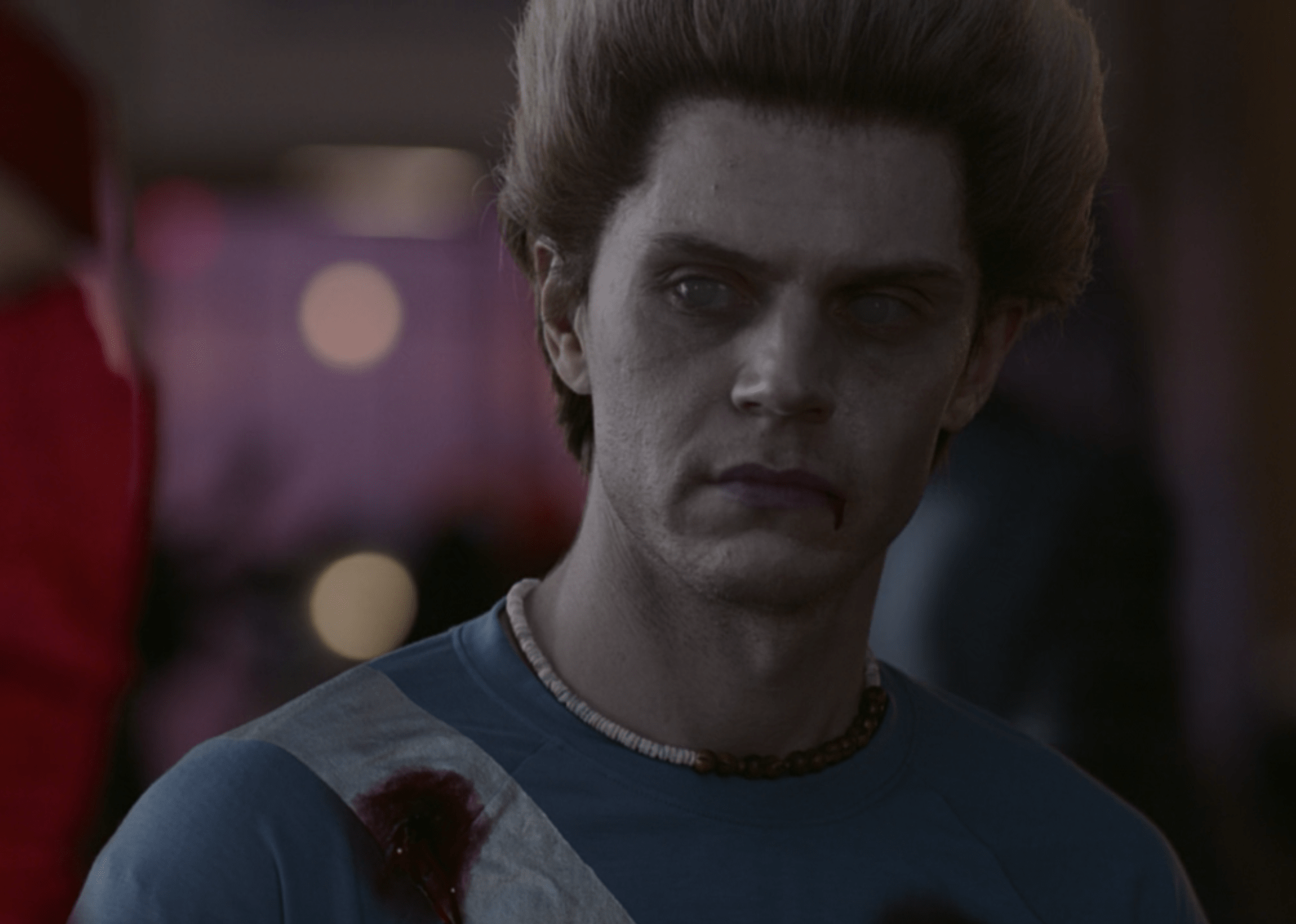 Vision begins to break apart as he struggles to leave the barrier. Hayward doesn't seem concerned or excited to see him. This proves that Vision is still dead in the real world.
Up until now Tommy as been running around showing off his new powers. Billy however senses his father is in danger and runs to tell Wanda. Focusing he is able to use his powers (similar to hers) to reach out and see what Vision sees.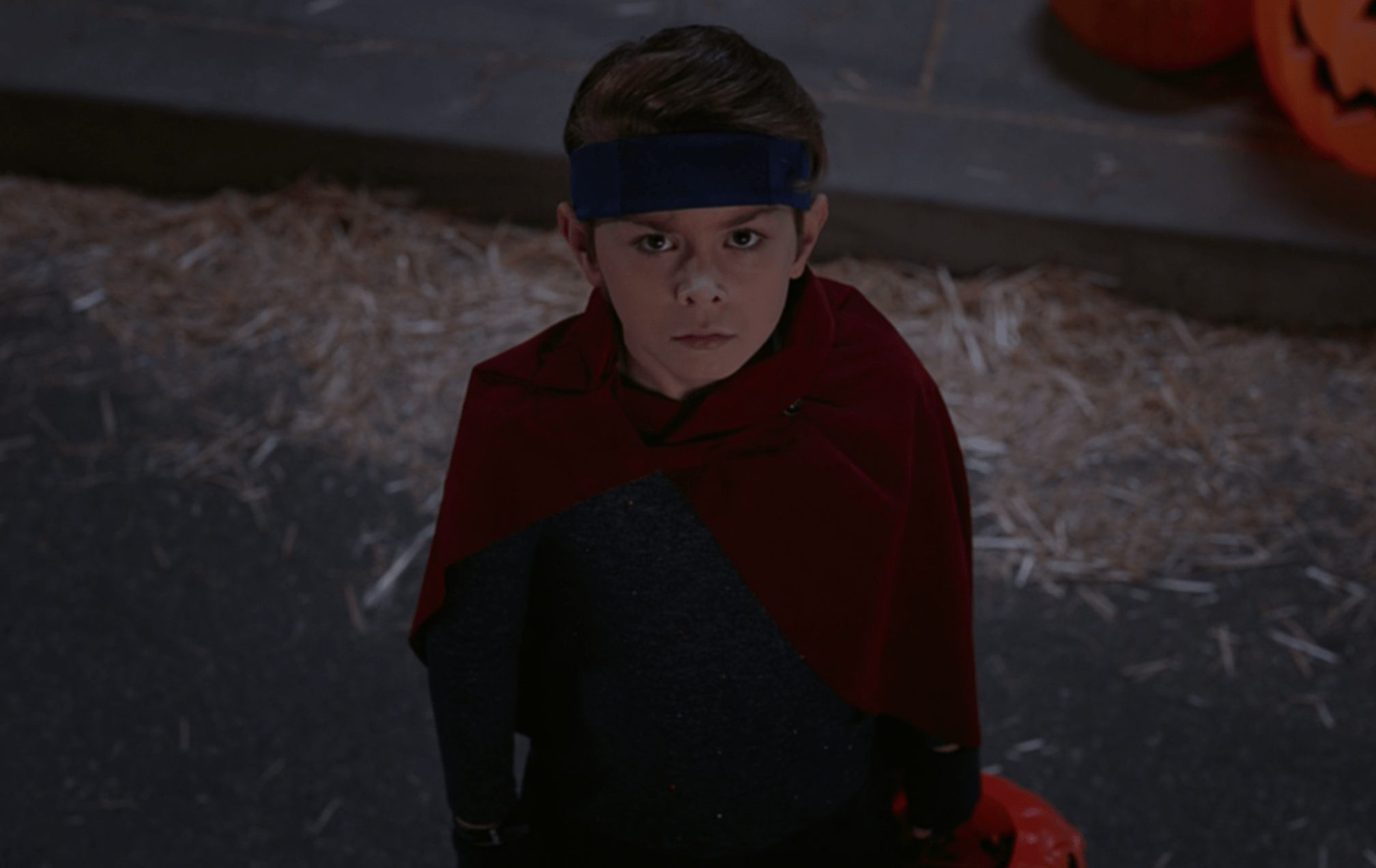 Pietro being a complete jerk and not much of a brother, quips that "it's not like your dead husband can die twice." Wrong thing to say buddy, Wanda using her powers throws him out of her way.
The name on the fake tombstone Jannel Sammelman is a name of one of assistant directors of WandaVision.
Wanda then freezes everything and everyone to expand the border of the hex in order to save vision. Darcy is sucked into the hex after SWORD abandons her and the members of SWORD that didn't get away all turn into circus performers with their tents and vehicles transforming into a circus.