Falcon and Winter Soldier has it all, incredible action, emotional depths, and that humor we know and love. This is Marvel Studios at its best, delivering what feels like a big screen blockbuster that will instantly have audiences hooked and wanting more.
Falcon and Winter Soldier Review
Falcon and The Winter Soldier, starring Sebastian Stan as Bucky Barnes aka The Winter Soldier and Anthony Mackie as Falcon, takes place 6 months after the events of Avengers: Endgame. A lot of things have changed in the five years they were gone and adjusting to this new "normal" is not the easiest mission. What does life look like for these two now? How does the world (and the Avengers) go on without Steve Rogers? The answers to these questions will likely have strong implications for the rest of Phase 4.
Sam was given Captain America's shield by old man Steve, but he still feels now like he felt then, it does not belong to him. He ends up donating it to the Smithsonian, where it unfortunately doesn't stay. Bucky meanwhile is dealing with his past and what being a civilian means for his present.
But, as Fury pointed out in Age of Ultron, trouble always comes round. That trouble includes new and familiar faces in the MCU. Leaving behind their domestic issues, these two will have to team up in order to deal with Batroc, Flag-Smasher, and Helmut Zemo. This buddy cop adventure takes them all over the world testing their physical and mental strength as well as their friendship.
RELATED: Falcon and Winter Soldier Episode 1 Easter Eggs & Breakdown
One of the things I have always enjoyed about the MCU films are the human moments. Those glimpses into who these men and women are when they don't have to save the world. Falcon and The Winter Soldier, like WandaVision, is giving audiences more of those moments. The character-driven nature of the show lets us see Sam and Bucky grow and develop in ways the films could never allow.
Those quiet scenes see Mackie and Stan delivering powerful, emotional performances. Stan has always been remarkable at showcasing the multifaceted soul of Bucky Barnes and this outing is no exception. While Mackie could only briefly show Sam's softer side in The Winter Soldier, he now has the time to fully get into the depths of Sam's emotions. And what he delivers is palpable.
This series feels like an extension of my favorite MCU film, Captain America: The Winter Soldier in both its tone and scale. Like that film, this show is focusing on the characters themselves and not just the situations they find themselves in. It is also tackling a big change, not a Hydra run S.H.I.E.L.D. but a world fractured after a cataclysmic event. Henry Jackman who composed for both The Winter Soldier and Civil War is back and his themes are instantly recognizable, adding additional layers to already amazing scenes.
Speaking of scenes, Falcon and Winter Soldier wastes little time getting into the action. The opening sequence feels like you are watching a Marvel movie and not a tv show. It has the best Falcon action we have seen so far and has me not-so-patiently waiting for next week. Episode 1 is only a taste and it will leave you hungry for more.
While WandaVision drew inspiration from sitcoms, The Falcon and The Winter Soldier leans into the buddy cop genre. These are stories that force people with very different personalities and approaches to life to work together for the greater good. Sam and Bucky have already been paired together like this on a smaller scale in Captain America: Civil War. That short sequence alone made the decision to make this a buddy cop show a "no-brainer" according to head writer Malcolm Spellman.
Marvel fans will delight in looking for easter eggs from previous MCU films and comic books. Plus with Spellman mentioning films like 48 Hours, Rush Hour, Lethal Weapon, and Bad Boys during the press conference, I would not be surprised if homages to them are sprinkled throughout the Falcon and The Winter Soldier series. As with any Marvel offering, each episode will take multiple viewings to uncover all of its secrets.
Overall, Falcon and Winter Soldier is a thrilling, humorous, and extremely satisfying entry in the Marvel Cinematic Universe. It continues to raise the bar for Phase 4 which after the success of WandaVision was already high. I love what I have seen so far and I cannot wait to see how it sets up future Marvel properties like The Thunderbolts, Black Widow, and possibly even Shang-Chi.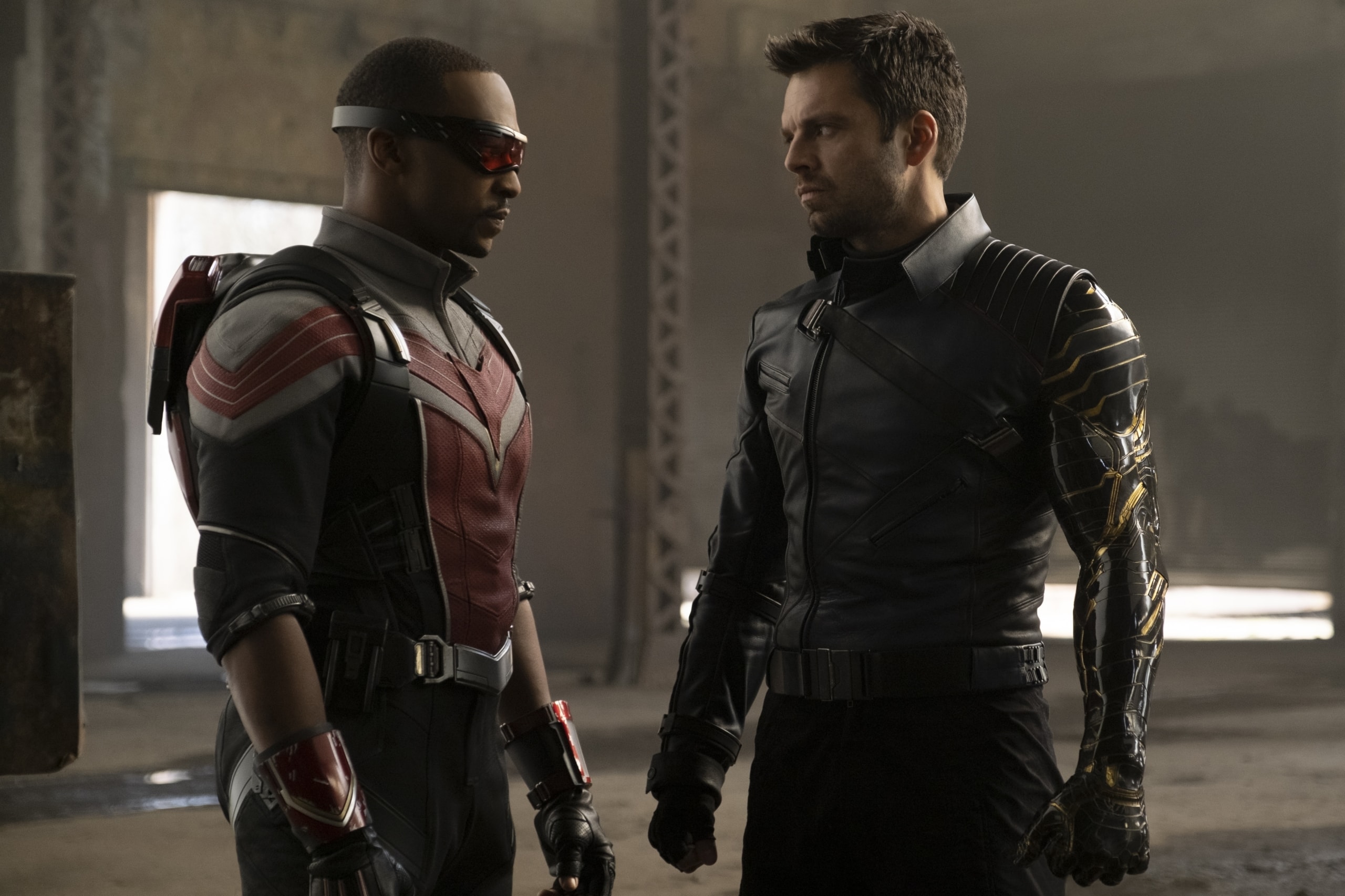 Falcon and The Winter Soldier premieres Friday, March 18 on Disney+.