The SpongeBob Movie: Sponge On The Run is now available on Paramount+. To celebrate keep reading for free printable activities perfect for movie night in Bikini Bottom.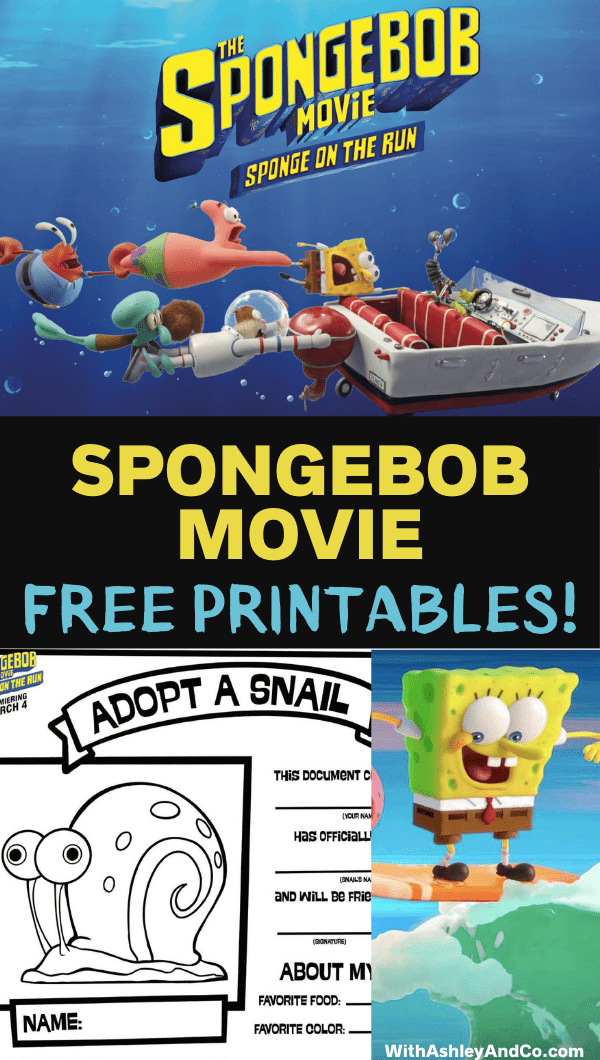 The SpongeBob Movie: Sponge On The Run
Sponge On The Run starts like any other day in Bikini Bottom, SpongeBob (Tom Kenny) plays with his pet snail Gary before heading off to work at the Krusty Krab. Squidward (Rodger Bumpass) is there looking bored as ever and Mr. Krabs (Clancy Brown) just wants to make as much money as possible. Meanwhile, Plankton (Mr. Lawrence) is trying again to steal the secret recipe for the tasty Krabby Patty. As always he fails thanks to the unintentional intervention of SpongeBob.
Plankton, urged on by his computer wife Karen, devises a plan to get SpongeBob out of the kitchen and out of Bikini Bottom, clearing the way for his hostile takeover of the restaurant business. When he learns that the vain tyrant ruler of the Lost City of Atlantic City, Poseidon (Matt Berry), is looking for snails he snail-naps Gary. SpongeBob along with his bestie Patrick (Bill Fagerbakke) set off on a quest to save Gary.
This journey to save Gary takes us out of Bikini Bottom and into some zany places including a Western town filled with cowboy pirate zombies. If that doesn't sound weird enough, those cowboy pirate zombies are also part of a Snoop Dogg music video. But weird is what we have come to expect and love about SpongeBob over the years and Sponge On The Run dials up the quirk to deliver a wacky good time.
RELATED: The SpongeBob Movie: Sponge On The Run Review- A Wacky Good Time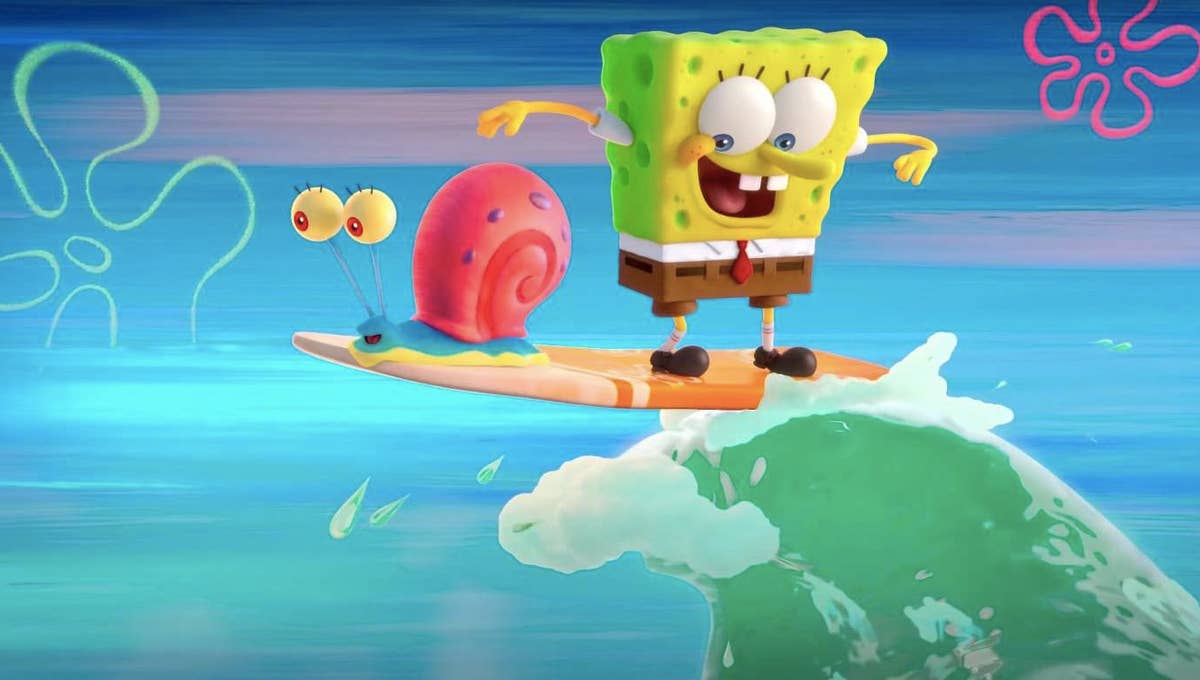 The SpongeBob Movie Free Printable Activities
These free printable SpongeBob Movie activities are perfect for movie nights at home or in Bikini Bottom. Children will enjoy adopting their own pet snail, finishing a zany story abut SpongeBob and his friends, and more!
Click to download your free printable SpongeBob Movie activities!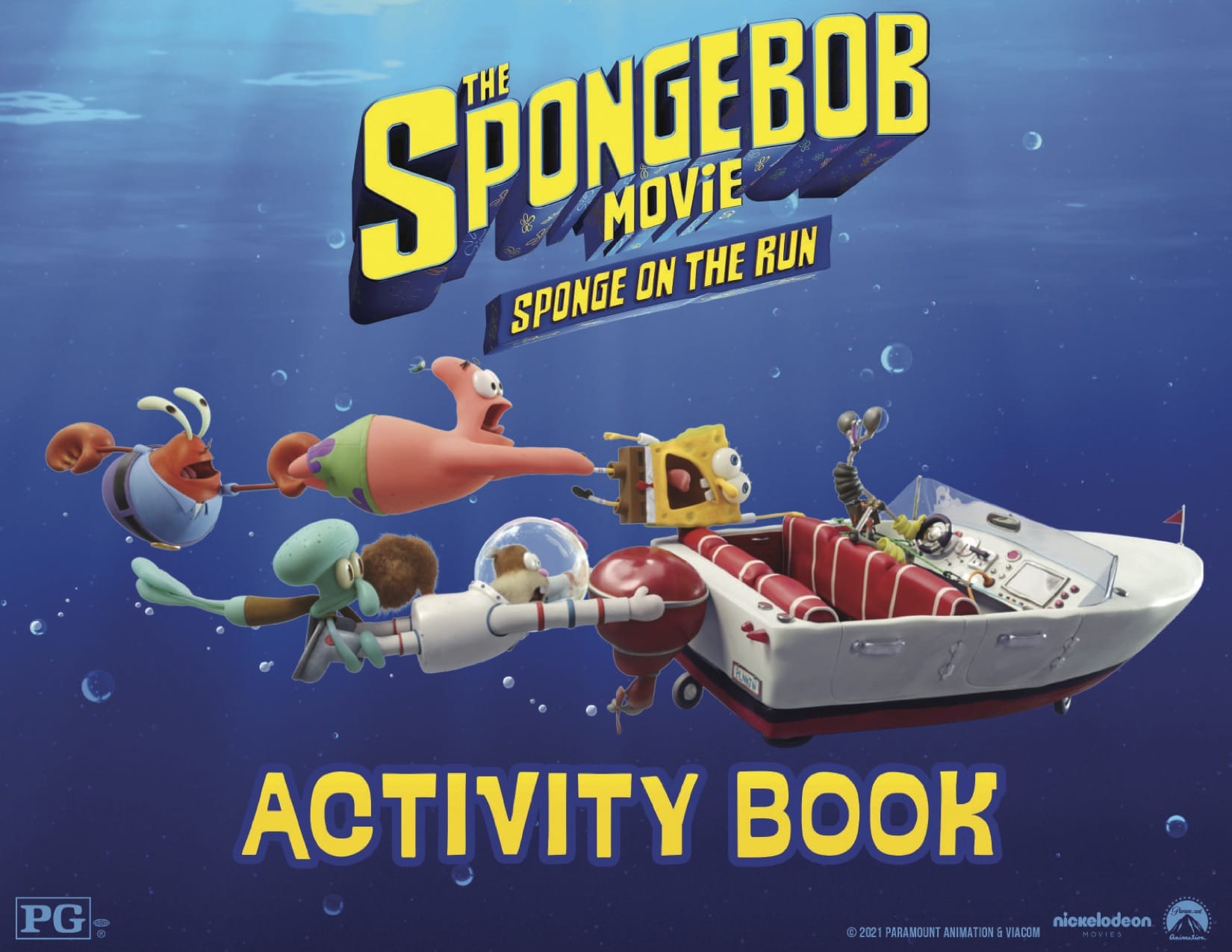 The SpongeBob Movie: Sponge On The Run is now streaming on Paramount+.