The Fantastic Journey of Margot & Marguerite takes the time traveling trope and adds in some new surprises to make it feel fresh and fun resulting in an adventure of a lifetime.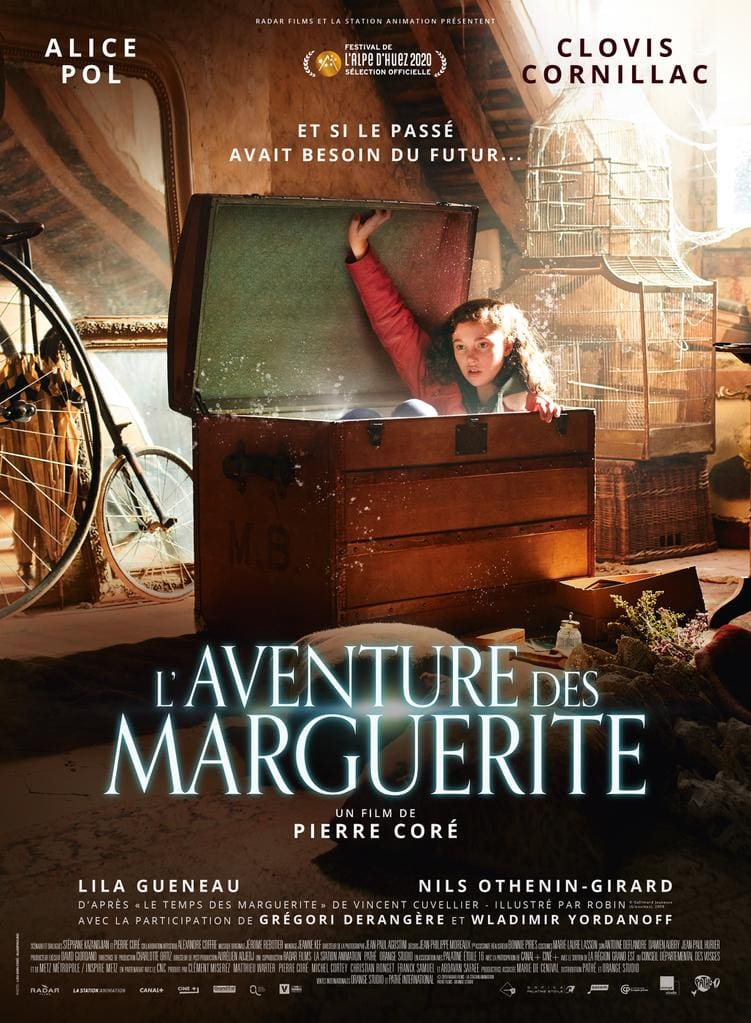 The Fantastic Journey of Margot & Marguerite Review
Margot and Marguerite (Lila Gueneau Lefas) have a lot in common. They are both 12-year-old girls who are growing up during a time of transition in their homes and within themselves. Both girls miss their fathers terribly and want nothing more than to have them home again. The difference though is that while Margot lives in 2020, Marguerite is in 1942.
When Marguerite climbs into a magical wooden chest and wishes for her father to return home from the war, Margot hears her call and gets pulled into the chest located in her room. The girls, who look very similar, speak very briefly to each other before being swept away into each other's timeline. In order to get back home they must each fulfill a mission- find the other girl's father no matter what happens.
Adapted from the children's comic book Le Temps des Marguerite, The Fantastic Journey of Margot & Marguerite is a fun, fast-paced film that older teens and adults will enjoy. It is fun to see how despite the 77 year gap somethings never change, like dealing with overbearing family, relationships, and learning to accept who you are on the inside and out.
RELATED: The Legend of Hei Review: Adorable & Action Packed Family Film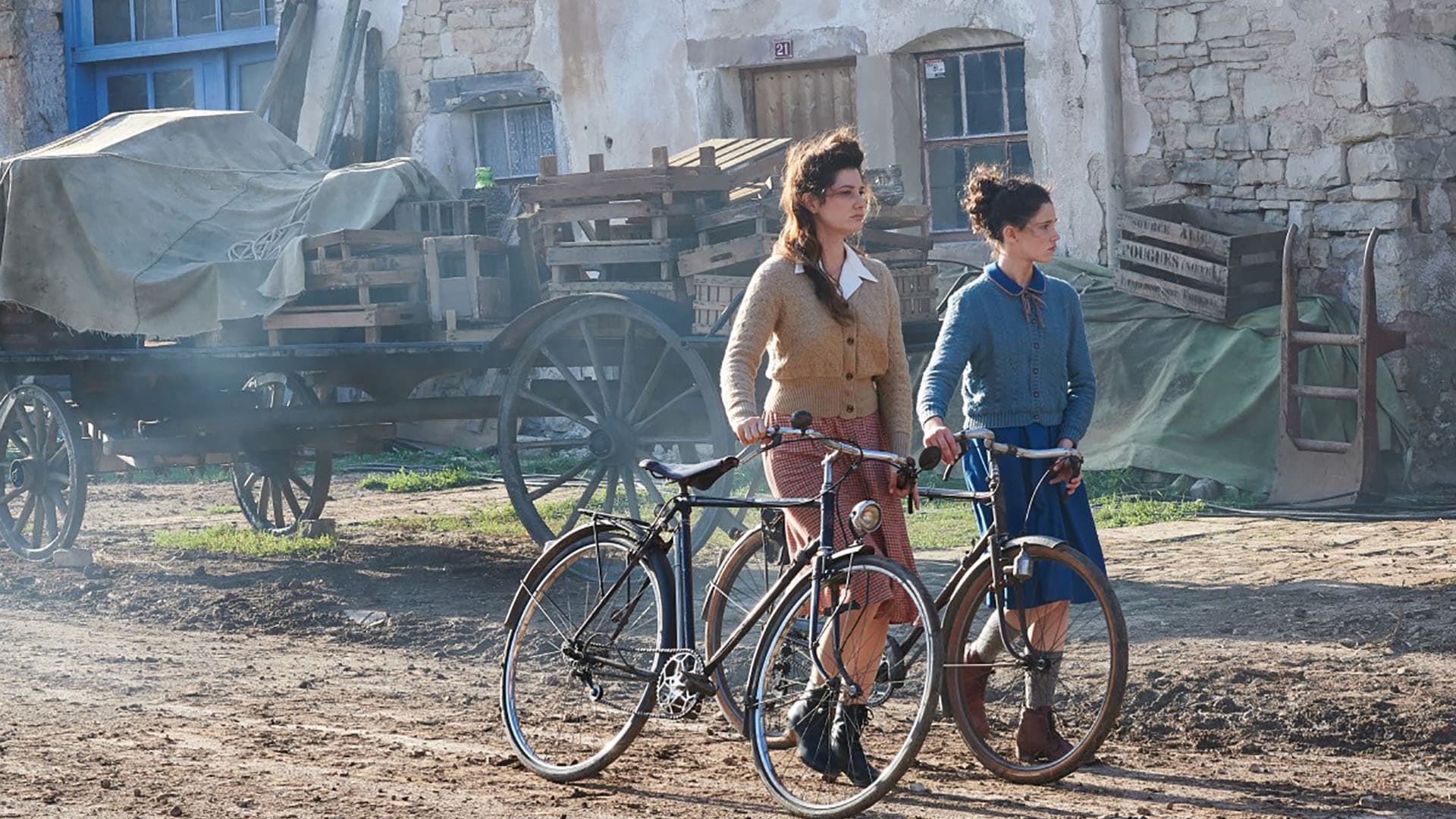 The film starts off a little slow but it is to build the story and the why these girls are so desperate for their fathers. Marguerite's is missing and presumed dead as WWII rages on, three years from its end. Margot's on the other hand has moved away from her to be with his girlfriend in Australia. However the pacing picks up quickly as the girls are thrust into different times and have to adapt almost immediately.
Coming from two different times naturally makes for some hilarious missteps. Margot is used to our time where women have more rights and speak their minds much to the chagrin of Marguerite's family. However her Aunt Alice (Alice Pol) quickly becomes Margot's friend and helps her on her quest to find Marguerite's father Louis. Pol delivers as Alice, making her instantly likable. She comes across as the cool Aunt who clearly reads a lot and is ready for adventures despite what society may have to say about it.
Marguerite is equally a fish out of water in modern times. When faced with having to find clothes she opts for an Elsa dress as it was the only dress Margot owned. Luckily for her, Margot's best friend Nathan (Nils Othenin-Girard) tells her to change. After all they have a lot of shenanigans to get into and a too small Elsa dress will not do.
Both stories move swiftly which add to the real sense of adventure. Humor is generously woven throughout, the bouncing between eras lends itself to the humor as the girls find themselves in some unexpected situations. In one scene a certain famous author by the name of Hemingway happens to be working on a story that Margot is writing a book report home. She proceeds to help Hemingway with his title and a bit of the story. That might have messed up the timeline if we were in another film, like say Avengers Endgame, but in this film none of it matters. So while some may complain this one doesn't follow the rules of time travel, I think that should get over themselves. Not everything needs to be scientifically explained and also when we actually time travel then we can critique how movies handle it.
Clovis Cornillac's Laurent comes off as rough around the edges but you can just tell he has a big heart and plenty of dad jokes if just given the chance by Margot. And at its heart that is what The Fantastic Journey of Margo & Marguerite is about, opening up and accepting those who love and care about us as they are, perceived shortcomings and all. It also gives an insightful yet subtle look into women's liberation throughout the decades. That in and of itself offers up some talking points for families, especially those with teen daughters.
The Fantastic Journey of Margo & Marguerite aims to bring a new twist to the classic time-traveling movies of yesterday. The result is an incredibly fun adventure about two girls who learn about their past, present, and most importantly themselves.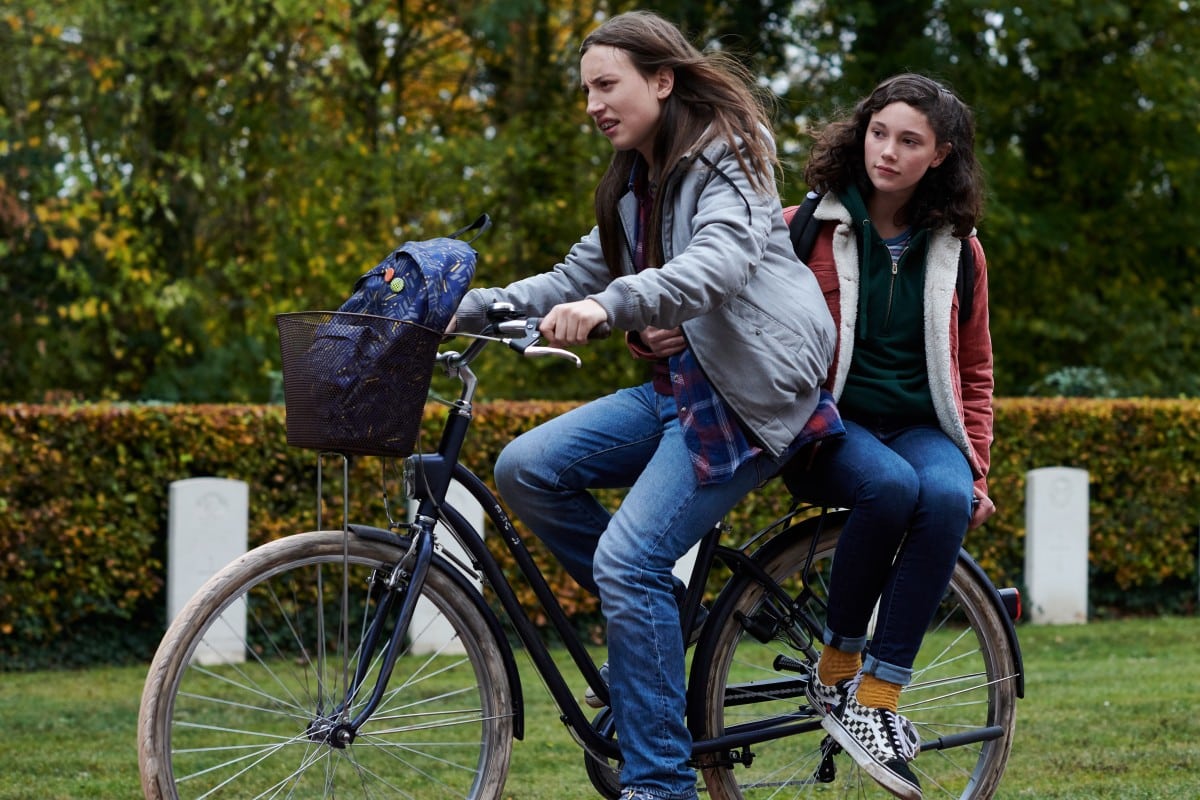 The Fantastic Journey of Margot & Marguerite is recommended for ages 10 plus* with a runtime of 90 minutes. I screened this movie as part of the New York International Children's Film Festival. For more info visit NYICFF.org.
*This film contains a lot of strong language which in the US would likely earn it a PG-13 rating or above.