Surprise! We thought we were only getting the teaser poster for Shang-Chi but Marvel graced us with the first official teaser trailer of Shang-Chi and the Legend of the Ten Rings. Let's breakdown what the trailer showed and take a closer look at the Ten Rings.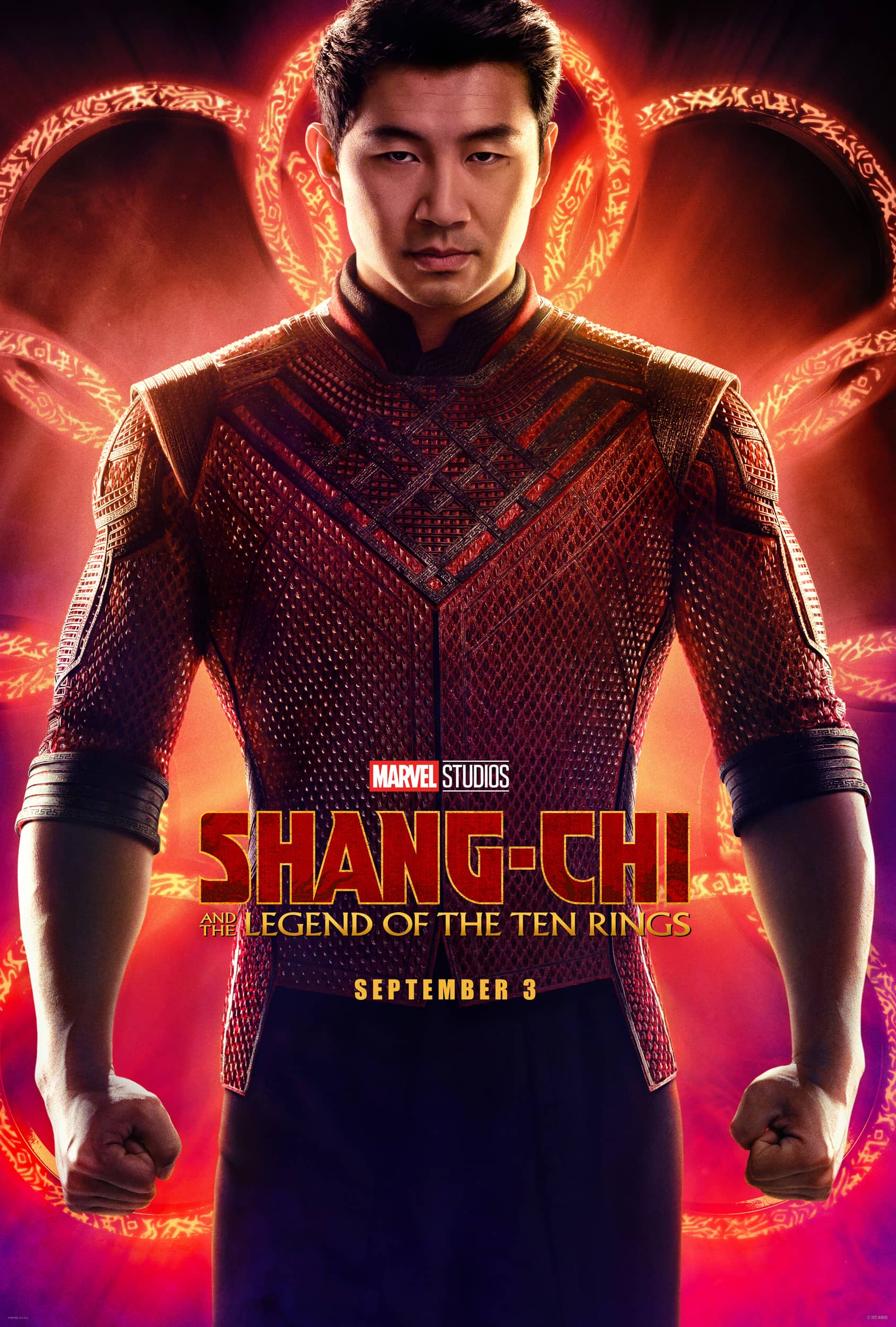 Shang-Chi Trailer Breakdown
In the comics Shang-Chi's story has changed a few times. In the film, Shang-Chi (Simu Liu) was raised by his father Wenwu (Tony Leung) to be his apprentice. Wenwu also known as The Mandarin, is the head of the nefarious organization known as the Ten Rings. The Ten Rings are not just a group of individuals but also a source of power for The Mandarin, they are literally ten bracelets he wears. In the comics they are also rings worn on fingers. But originally they were bracelets.
A fake Mandarin was seen in Iron Man 3, but this time we will get the real one. Wenwu wants his son to come home and serve him however Shang-Chi has other plans and we see a bit of that in the trailer.
RELATED: Shang-Chi Trailer 2 Breakdown: A Dragon, Abomination, and More Revealed
Shang-Chi has come home to the Fortress in Honan where he was trained as child in the ways of martial arts.
Before that happens though, through a voice over of Wenwu, we learn that Shang-Chi was given 10 years to live his life before he was required to come back home. He is working at a valet at a fancy hotel and is friends with Awkwafina's Katy. He likes karaoke, drinking, and taking selfies with his friends. Wenwu however seems very disappointed.
Here are flashbacks to Shang-Chi's training as a child and young teen. The Death Dealer is introduced as one of his teachers. In the comics he was an agent working for MI-6 who was also working for Fu Manchu (Shang-Chi's father in the comics).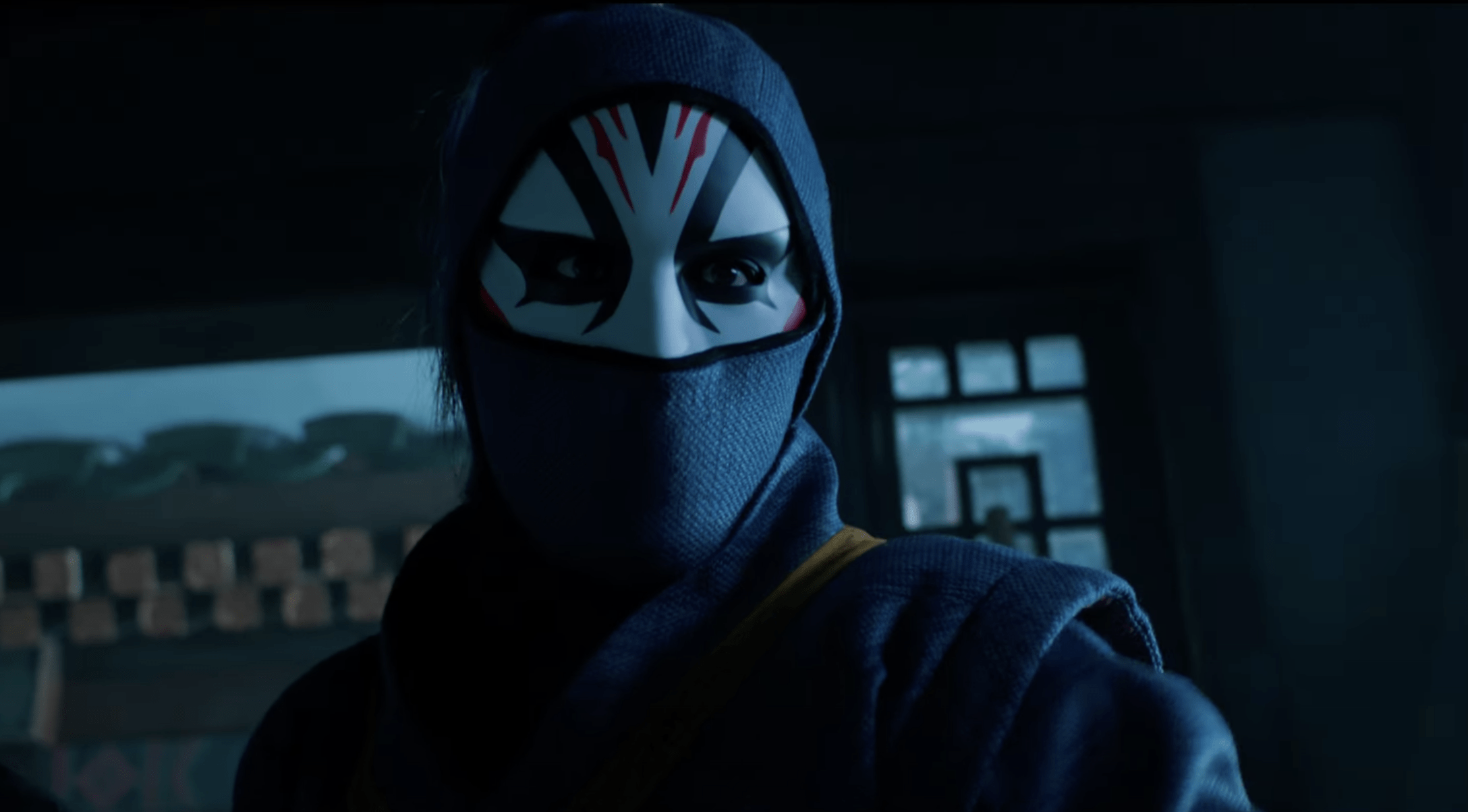 The Mandarin possess Ten Rings of power. In one flashback scene, Wenwu is shown using some sort of power in a crowded room.
In the fighting ring, Death Dealer and Razor Fist square off while Shang-Chi and his friend watch from the audience. In the comics, Razor Fist has blades for hands.
When Shang-Chi arrives home, he is seen with Wenwu, Katy, Razor Fist, and Xialing (his sister). His father says it is time for him to take his place by his side.
The Mandarin is shown on a throne with the Ten Rings symbol behind him. He is also wearing 5 bracelets on his right arm. The other 5 being on his left arm.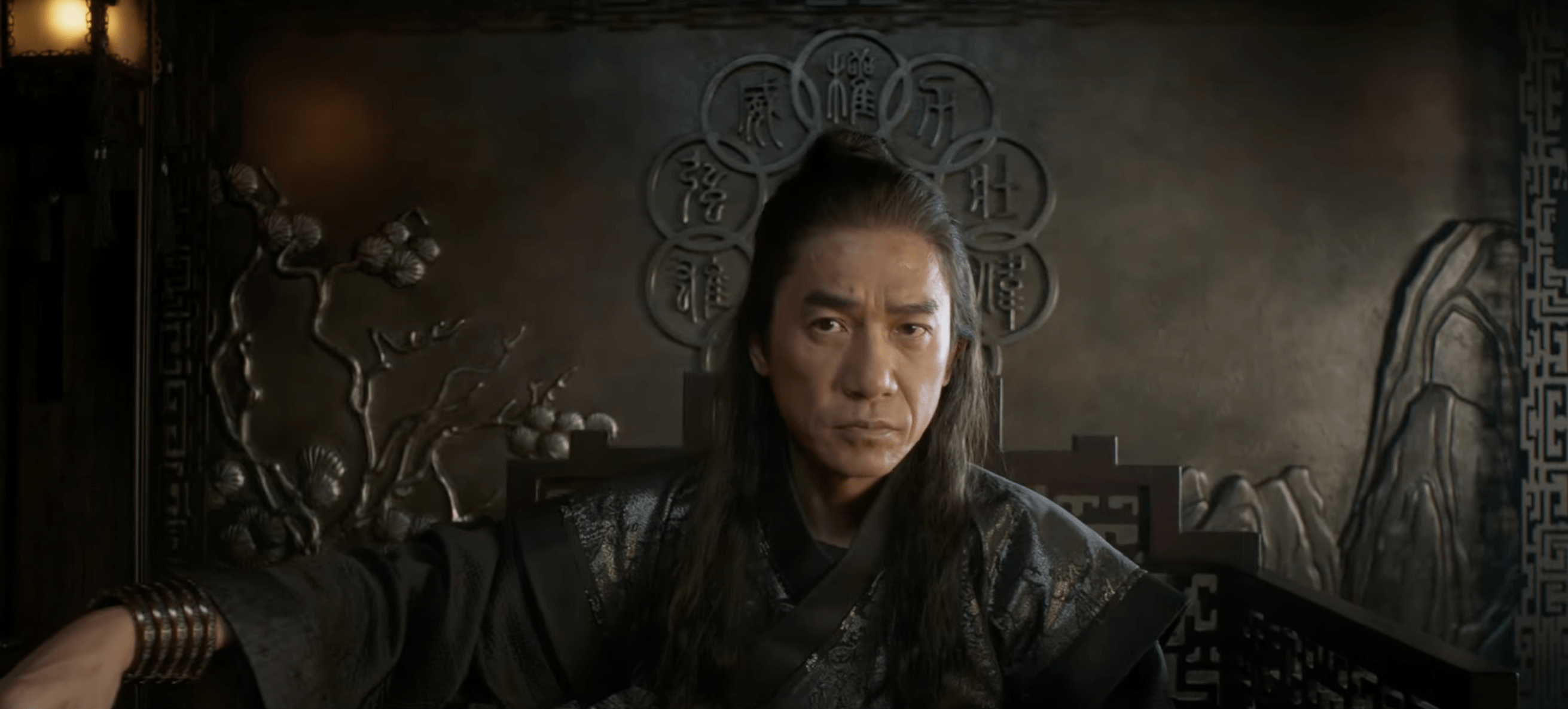 What are the Ten Rings?
Each possesses a different power the Mandarin can wield.
Matter-Rearranger Ring, Remaker: allows the Mandarin to manipulate matter.
Impact Beam Ring, Influence: allows the Mandarin to generate and project force blasts and beams of energy.
Vortex Beam Ring, Spin: allows the Mandarin to create a vortex of air which can be sued as a weapon, a way to travel, etc.
Disintegration Beam Ring, Spectral: allows the Mandarin to destroy inanimate objects, making them completely disintegrate.
Black Light Ring, Nightbringer: allows the Mandarin to create an area of darkness.
White Light Ring, Daimonic: allows the Mandarin to create and weird various types of electromagnetic energy. This is the ring power seen in the trailer flashback scene.
Flame-Blast Ring, Incandescence: allows the Mandarin to produce flames, like a fire bender in Avatar.
Mento-Intensifier Ring, The Liar: allows the Mandarin some psychic abilities.
Electro-Blast Ring, Lightning: allows the Mandarin to shoot lightning.
Ice Blast Ring, Zero: allows the Mandarin to wield ice and cold temperatures.
It is possible the person shown with the glowing rings is Xialing. This theory is based on her costume colors of black and white.
In the next shot Shang-Chi is shown wearing the ten rings as water floats around him and his friends.
He refuses to join his father and is shown fighting Death Dealer.
In one of my favorite shots of the trailer we see Jiang Nan (Michelle Yeoh) fighting with Wenwu.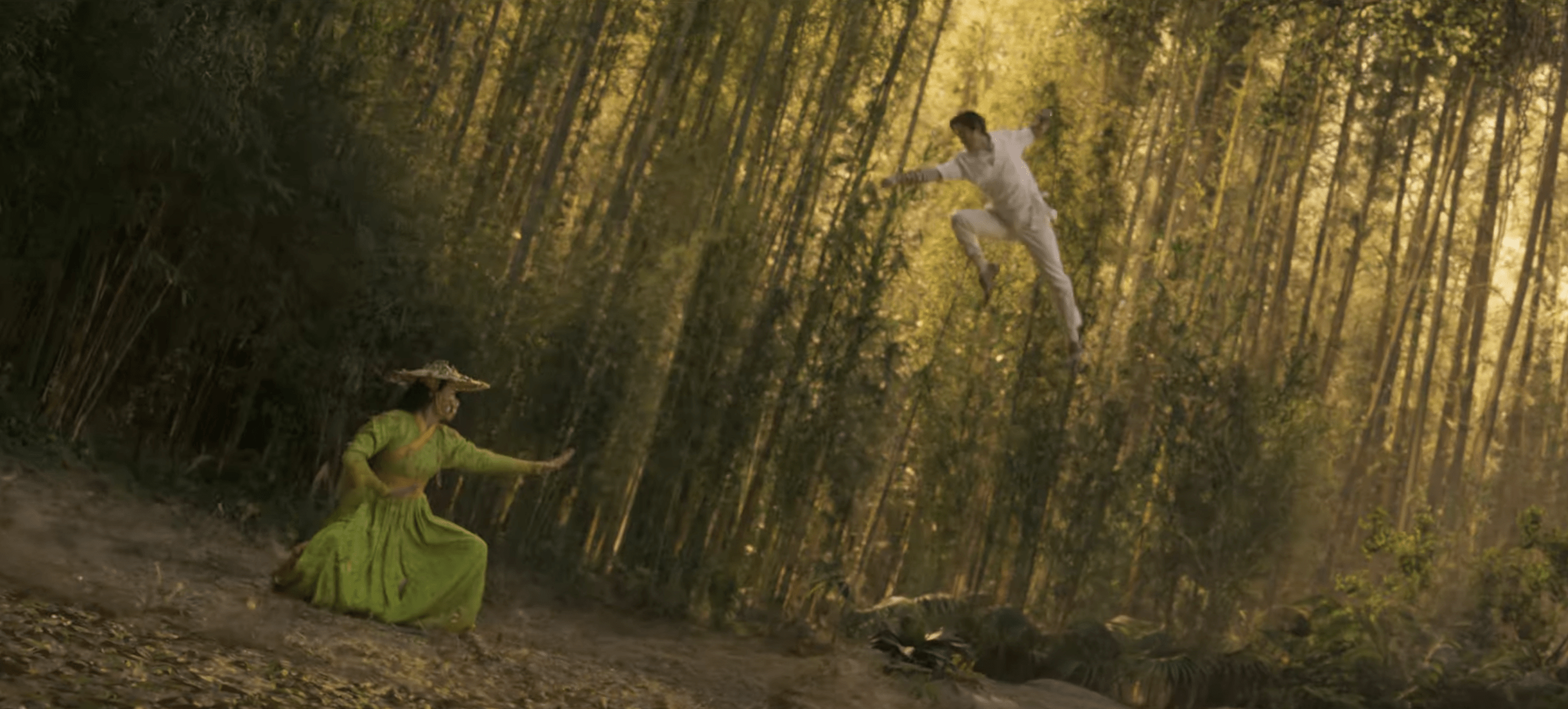 This is followed by a fight scene that sees Chinese Guardian Lions otherwise known as lion dogs or foo dogs/fudogs come to life and aid the soldiers in red in their fight presumably against the Ten Rings.
Shang-Chi and Xialing are seen fighting in the ring. Followed by Razor Fist attacking Shang-Chi on a bus in America. Where Shang-Chi makes short work of the bad guys prompting Katy to ask who are you?
Another shot shows Shang-Chi fighting his father who is wearing the ten rings.
Shang-Chi and the Legend of the Ten Rings is coming to theaters September 3, 2021. It stars Simu Liu as Shang-Chi, Tony Leung as Wenwu (The Mandarin), Awkwafina as Shang-Chi's friend Katy and Michelle Yeoh as Jiang Nan. As well as Fala Chen, Meng'er Zhang, Florian Munteanu, and Ronny Chieng