In The Bad Batch episode 7, the group explores a decommissioned medical facility. A familiar beast threatens to eat one of their own and they briefly reunite with an old friend. But when Wrecker's headaches get to be too much, the group may be changed forever. Let's get into "Battle Scars" with this Bad Batch episode 7 easter eggs and breakdown.
This is your spoiler warning if you haven't watched episode 7 of The Bad Batch.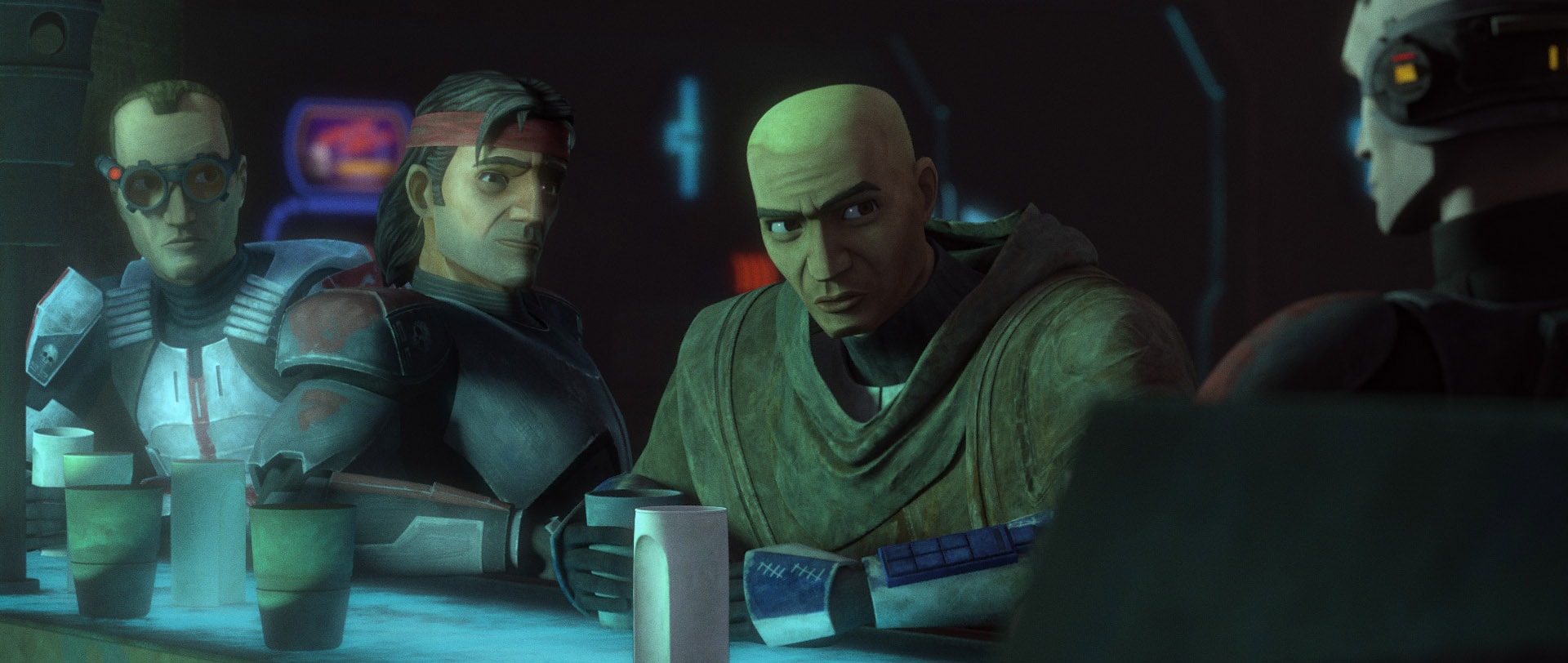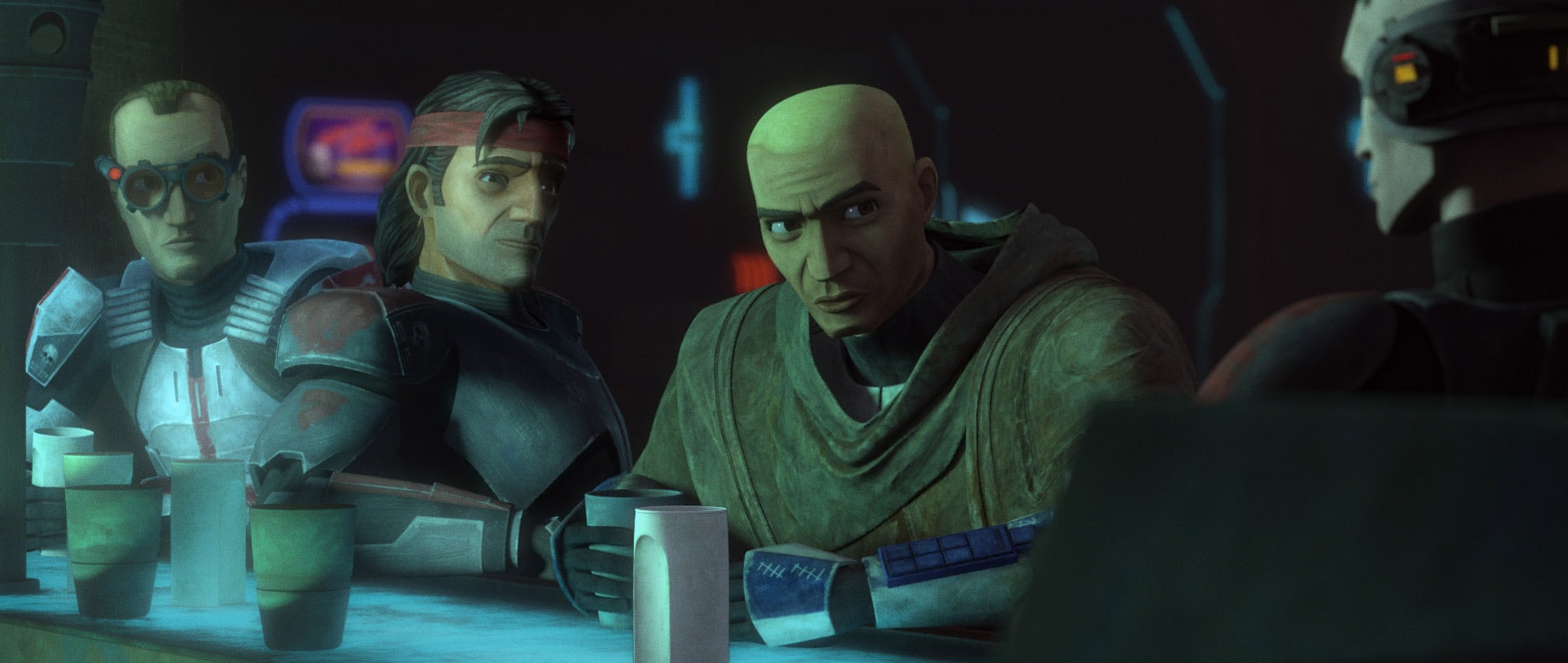 The Bad Batch Episode 7 Easter Eggs & Breakdown
We find the Batch attempting to escape a shootout with the Rhokai. Wrecker and Omega secure themselves in the back along with Ruby, the lizard they stole back from the Rhokai.
Back on Ord Mantell, a cloaked customer in Cid's bar draws the attention of Hunter.
Wrecker and Omega leave the cantina to complete their post mission tradition of eating "Mantell Mix" to celebrate a successful mission. Mantell Mix looks like the Outpost Popcorn Mix found at Star Wars Galaxy's Edge.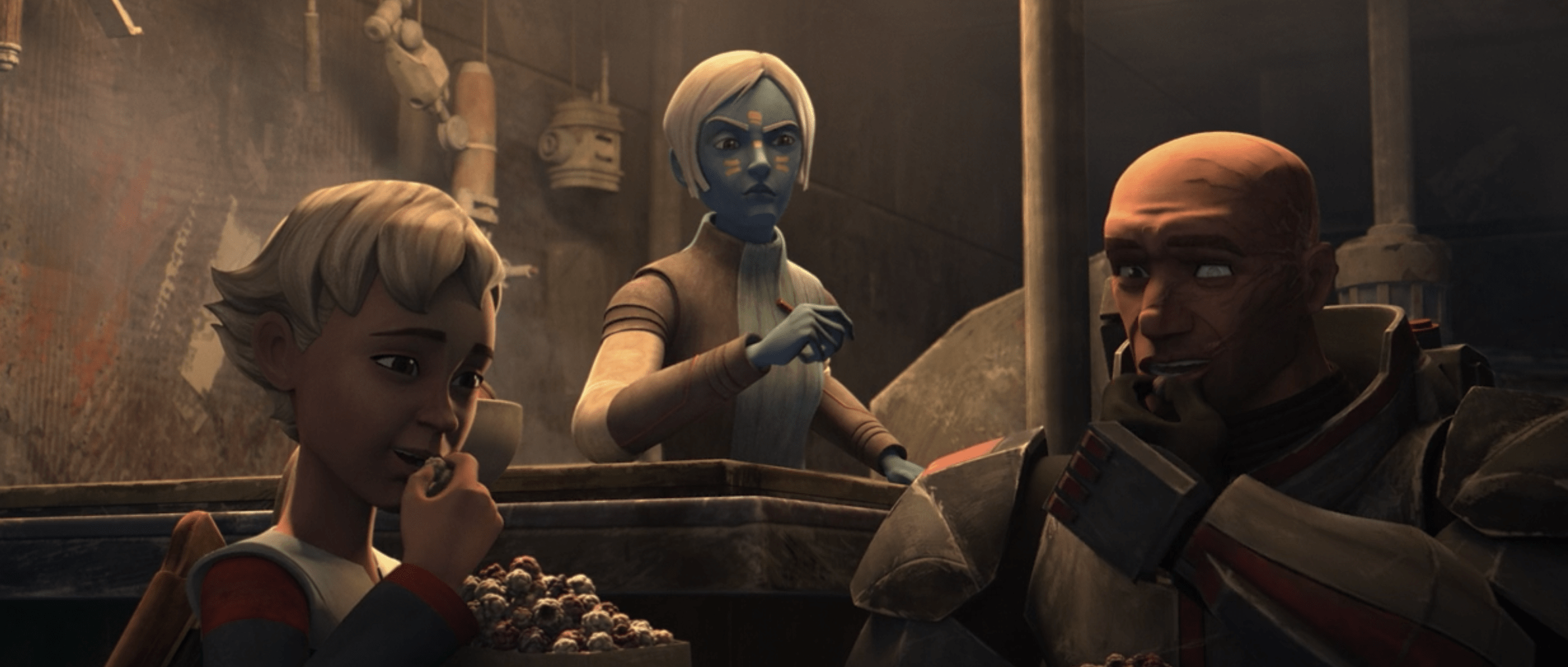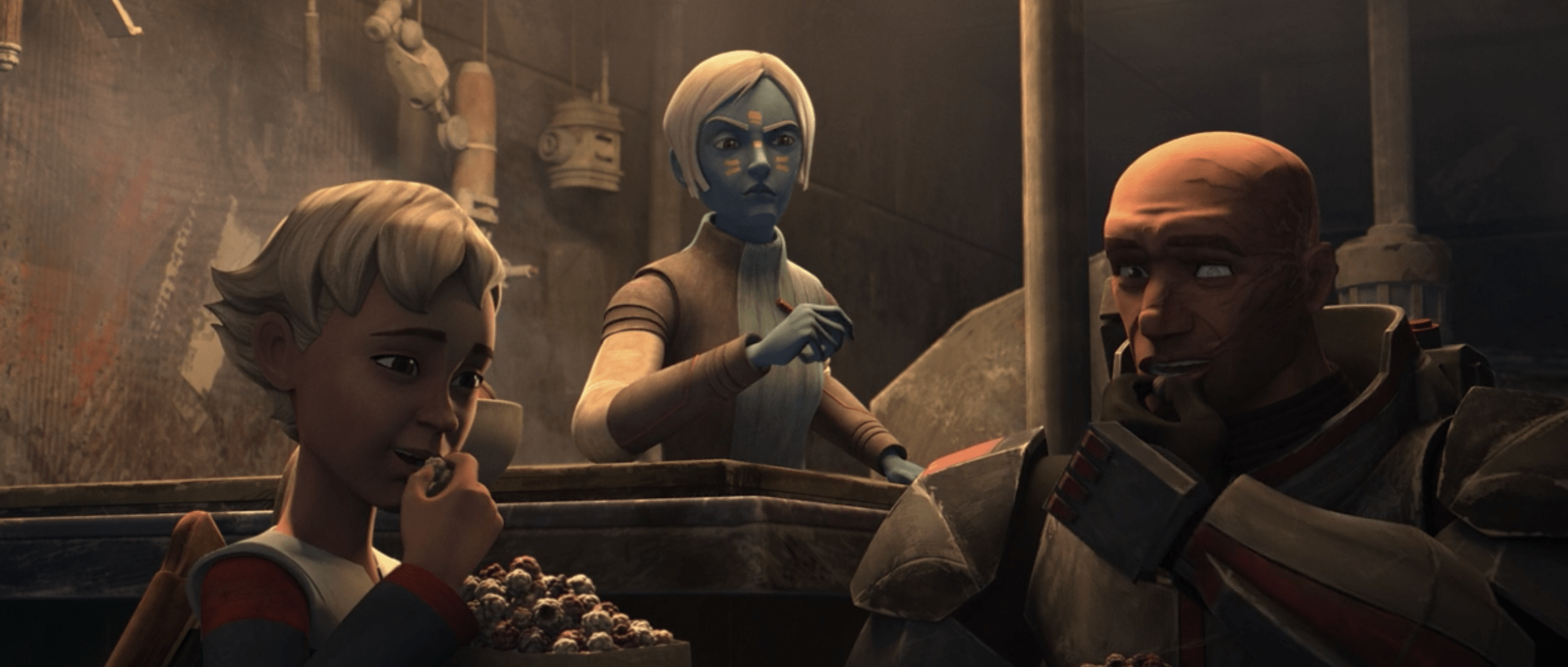 Rex found them thanks to Trace and Rafa Martez. He was who they were stealing the tactical droid's info for in episode 6.
Wrecker's headaches are getting worse and more frequent. Rex grows concerned that none of them have removed their inhibitor chips. He warns them that with the chips still implanted they are a threat to everyone including Omega. Hunter asks what they can do about it.
RELATED: The Bad Batch Episode 6 Easter Eggs and Breakdown
Rex asks the Batch to meet him on Bracca. Bracca is one of the planets created for the game Star Wars Jedi: Fallen Order. It is a starship graveyard.
Omega reveals that she doesn't have an inhibitor chip. Wrecker is nervous about the procedure but Hunter trusts Rex.
The Scrapper Guild controls and patrols the planet. They are also from the game Star Wars Jedi: Fallen Order.
Rex mentions Fives tried to warn him about the chips.
They make their way to a Jedi Cruiser also known as a Venator Class Ship. Rex tells them about the last time he was on a ship like this. And how he had help when his chip activated. That help came from Ahsoka Tano in The Clone Wars. She helped the droids remove Rex's chip.
The cable breaks as Wrecker tries to cross the chasm the others have already gotten across. A Dianoga, the same creature that attempted to eat Leia, Han, and Luke in A New Hope makes a grab for Wrecker.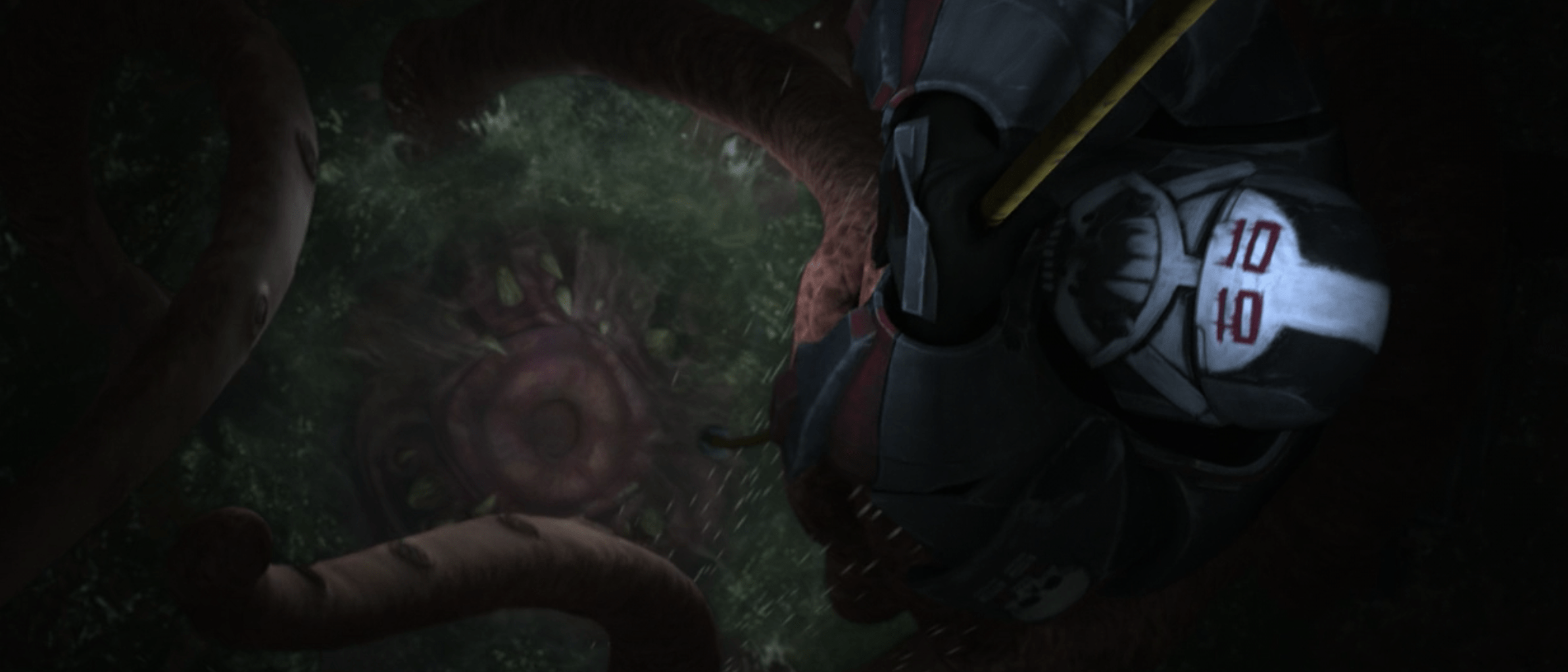 Before they can start the procedure to remove his chip Wrecker turns on them all. He attempts to execute them all, including Omega because they are traitors. Before Rex knocks him out he repeats Crosshair's line "Good Soldiers Follow Orders."
The operation goes well. Every member of Clone Force 99 is now inhibitor chip free.
Once Wrecker is completely free of his inhibitor chip, he apologizes to Omega. She pulls out some Mantell Mix to celebrate a another successful mission. Their bond is as strong as ever.
Rex tells Hunter the rebellion could use a squad like The Bad Batch. Hunter replies that their priorities have shifted. Still Hunter tells Rex if he needs them he knows where to find them.
The Scrapper Guild sees them on the cruiser and alerts the Empire.
The Bad Batch is streaming on Disney+.