It wouldn't be summertime without a new Pixar movie. Luca, a heartwarming adventure about friendship, acceptance, and being true to yourself is coming to Disney+ June 18. Recently, I had the chance to learn some fun facts about Luca and get some behind the scenes info from the cast and filmmakers.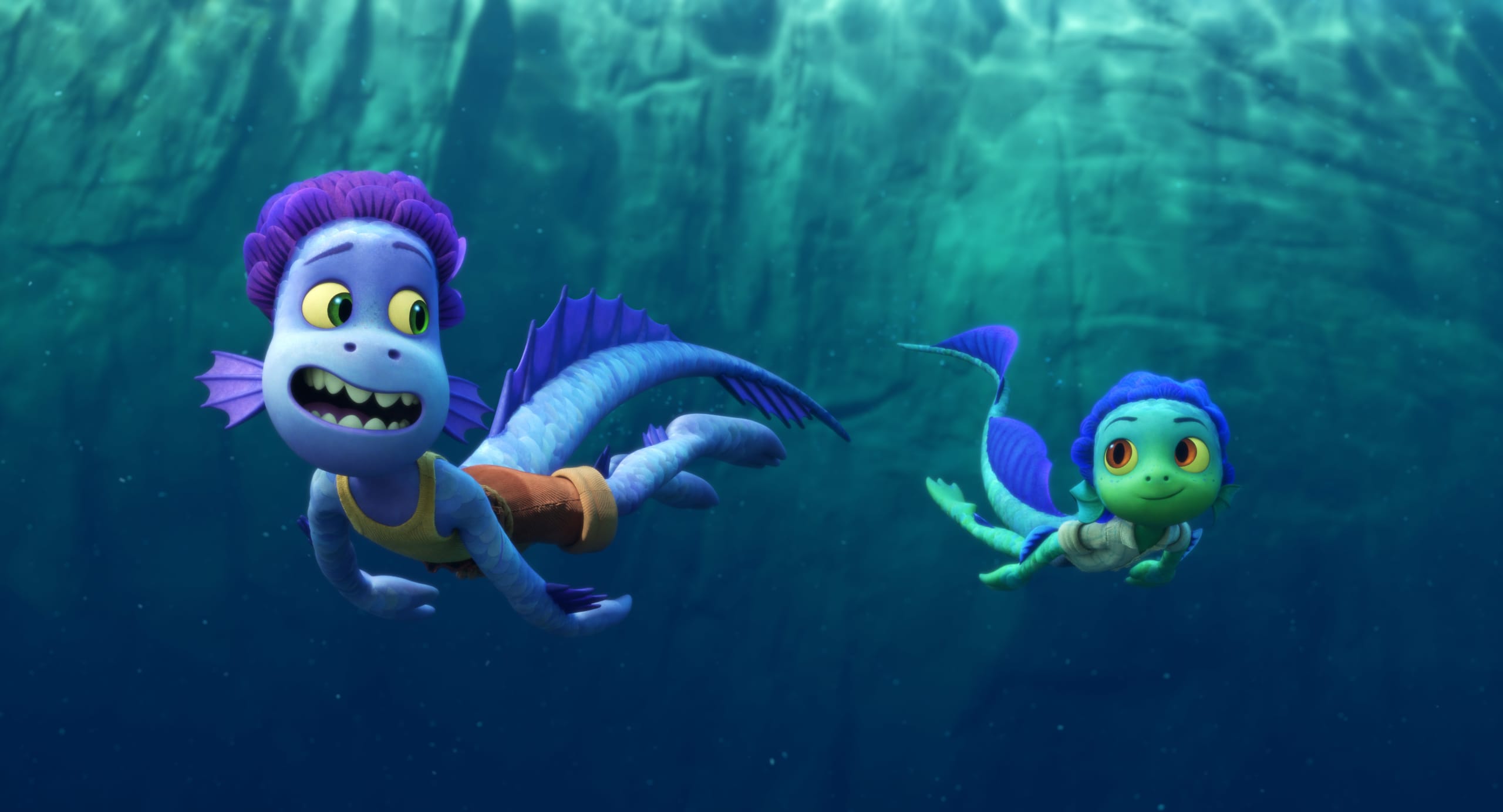 Making movies during a pandemic is not easy. But when you have a talented team like those at Disney Pixar magic is still made even if that means yelling "help me" in your mom's closet! Jacob Tremblay (Luca), Jack Dylan Grazer (Alberto), Maya Rudolph (Daniela), Jim Gaffigan (Lorenzo), Emma Berman (Giulia), Enrico Casarosa (Director), and Andrea Warren (Producer) shared what it was like working on Luca, the inspiration behind it, and what exactly Silencio Bruno means.
Fun Facts About Luca: Interview with the Cast & Filmmakers
Enrico, the story came out of your experiences as a child in Italy and Alberto is based on your childhood best friend. Can you share about what it was like growing up in the riviera and how that inspired the film?
Enrico: I was a shy kid, a little bit sheltered by my family. When I met my best friend at 11, my world opened up. He was a bit of a troublemaker, he didn't have a whole lot of supervision. (Laughs) During the Summers I was following him around and getting dragged into troubles. And it really made me think about how much friendships help us find out who we want to be.
And those days of summer on this wonderful coastline. It's a very specific coastline. It's rocky, there's mountains and sea. Most towns are really hanging on for dear life and then there's a lot of cliffs. So, I kept on thinking about the literal and the metaphor of someone who pushes you off a cliff.
What was important to you Andrea to convey in this film?
Andrea: For me, that notion of the meaning of friendship, really resonated. I think there are a few really beautiful themes in the film. One being Silencio Bruno, and how we all have these inner critics and how you overcome that sense of doubt.
RELATED: Interview With Filmmakers of Us Again: Inspiration, Challenges, and More
Alberto is the one who tells Luca to "Silencio Bruno." Jack, what is that to you and why do you think it is important for all of us to learn?
Jack: I think it's one of the most crucial things you could ever learn in your life. It's just the elimination of doubt. I got rid of my Bruno eons ago. I haven't had a Bruno for years.
Your character clearly takes after you and is very opposite yet similar to Luca.
Jack: I think they both have the aspect of curiosity, but Alberto definitely has no restrictions. He's so eager and yearning to explore and fulfill all these fantasies and curiosities that he has. He's a huge part of inspiring Luca to go to Portorosso.
Luca seems fascinated with the human world, similar to Ariel in The Little Mermaid, but he still seems reluctant to venture out at the same time. Why do you think that is?
Jacob: I think it's something to do with his curiosity. He wants to explore what's off-limits, even if don't know if sea monsters and humans are cool with each other. I think that his parents are very strict and they want to protect him.
Emma, this is your first movie and that has to be so exciting. Plus Giulia is such a great character. She's funny, smart, strong, and unafraid. How did it feel to learn you would be part of this film and what was it like playing Giulia?
Emma: It's literally a Pixar movie, so that's the most exciting thing ever. This has just been the most incredible, most exciting experience ever. It's been such an awesome time working with Enrico and Andrea. I'm just the luckiest person in the whole entire world ever to exist on this planet. (Laughs)
Giulia is a very strong character. She's determined, hardworking, and genuine, and intense. But she's also awkward, quirky, and goofy. I had a really fun time playing her because I relate to her in a lot of ways. We 're both passionate about what we do, and we're also very excited and joyful people.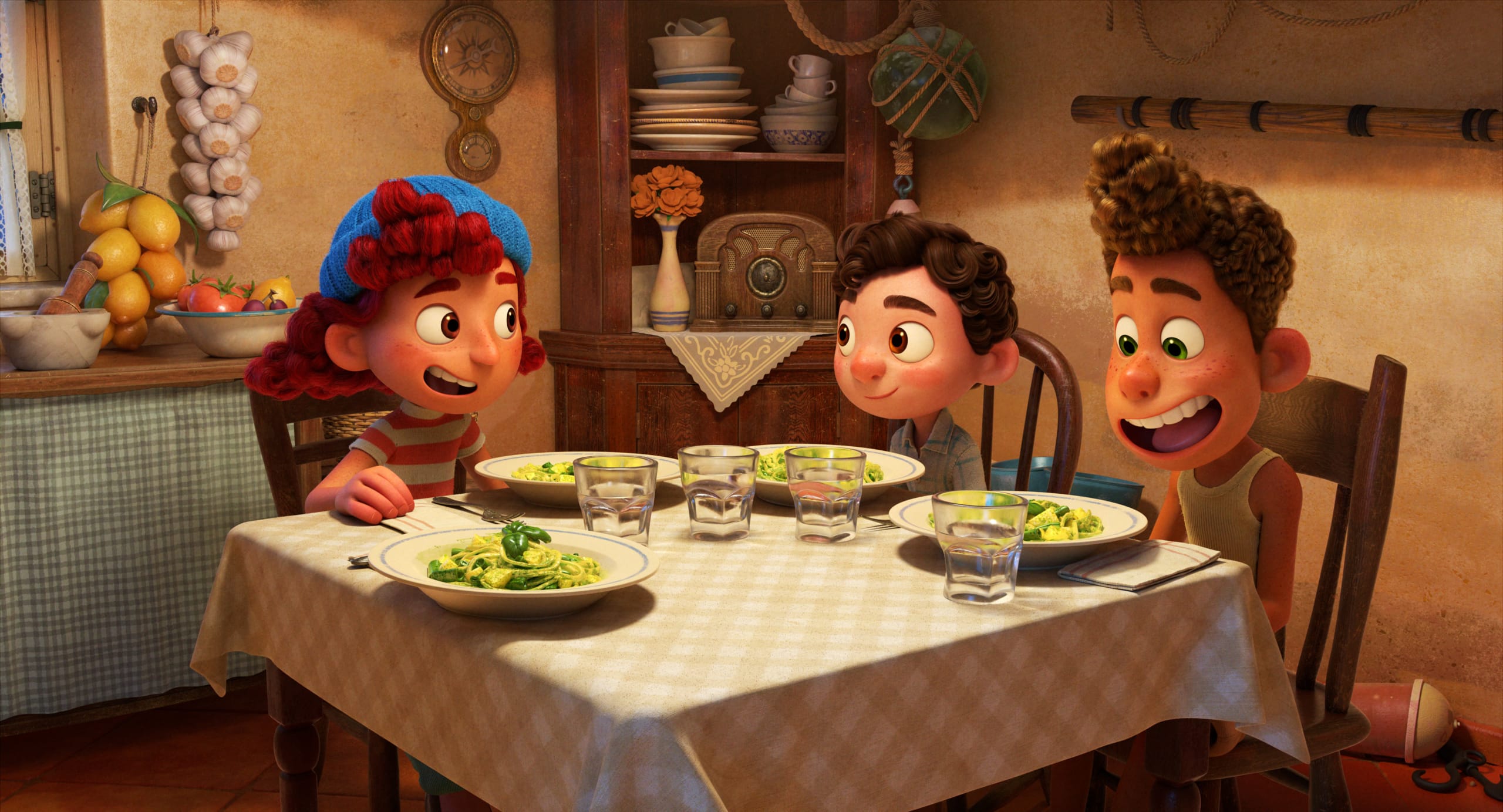 Maya and Jim, you are both parents and you play Luca's parents so well. Can you talk a little about your characters and how you can relate as parents?
Maya: She's a very serious mom.She's not messing around, and in this movie's case, just equals love. That protection, that strong discipline is love. There's a certain way that Luca's family is meant to do things, and she wants to raise her son the correct way. But she also is really protecting him from what she already knows to be dangerous in the world. Just like any parent, she's a fierce protector Which some might say is tough love, but I think she gets all the passes. Because you know she loves her son.There's no question.
I think deep down, she knows her son is going to probably explore. But she's just trying to protect him because it's the scariest thing in the world to let your babies run out in the world and explore. And even though you know they need to, it's terrifying, you know?
Jim: I think Lorenzo is well-intended but definitely distracted. I'm kind of overwhelmed, but hopefully well-intended as a parent. I kind of brought that in. The fun of Lorenzo is navigating the partnership with his wife, raising Luca, and him finding the right path.
Have your children seen the film yet? If so, what did they think?
Jim: My kids have not seen it yet, but they're very excited. The fact that I'm in a Pixar movie is the only thing they've ever been impressed by. I'm super excited. I don't know how Pixar does it. 'Cause their batting average is, like, a thousand. So I know this is gonna be good.
Maya: My kids, they're all excited by Pixar, but my oldest lost her mind. I think if she had a child she'd name it Pixar. It's like Jim said, it's maybe the coolest thing I could ever do. And we actually all watched it together, and they have not stopped saying "Silencio Bruno." Like Emma said, I have to be honest, it does feel like a dream come true to me, too.
What was it like having to record your parts from your home? Were there any funny moments that happened because you were in a closet or trying to hide from your kids?
Andrea: I'll never forget you Jack, in your mom's close, your arms hitting the hangers. We're all trying to press the right buttons at the right time. It's tricky to be acting and be your own tech person.
Jack: Being in my mom's closet for a year was definitely a stretch for me, a challenge for me as an actor, and as a human being. It got hot in there. And I bet my neighbors were really freaked out about the amount of screaming that was going on from my house. (Laughs)
Jacob: I was very lucky because I actually started recording before COVID hit. I was able to go into the San Francisco studio which is really cool. Then, I was originally going to record at my house, but plans changed and I got lucky to be able to record at the studio in Vancouver.
Maya: I too was in a closet at a certain point screaming Luca. My kids were like, who's Luca? Why are you yelling so much? Is he in trouble? Is he a bad kid? What happens in the movie? Cause all they heard was me screaming Luca.
Jacob and Jack, what about Luca and Alberto do you relate to the most?
Jacob: I definitely relate to Luca in a lot of things. Because of COVID, I feel like we can all really relate to Luca wanting to go out and just ride a Vespa through Italy. The whole Silencio Bruno part I definitely relate to, because in acting you have to really go a hundred percent on all your performances or else it's gonna fall flat.
Jack: I'm definitely Alberto. I've always kind of been a daredevil. If I ever got triple-dogged dared to do anything, there was no other option in the world but to do it, no matter what.
Jim, you talk a lot about food in your standup specials. If you were visiting Portorosso, what would be the first you would eat?
Jim: I would probably want to have all of it. Definitely the pasta. The pasta scenes were very exciting for me. Then of course the gelato, it's so much better than normal ice cream. It's kinda like Italy stole the best food.
Like Soul, music is an important part of this film. Enrico, can you share about the role it plays and why you made the choices you did in terms of the types of music heard throughout?
Enrico: I think when you make a summer movie, what's playing on the radio is an important part of it. There is something about 1950s Italian pop, there's just so many great songs that I love. Opera, my mom is a big opera and classical music fan so I grew up with it in my home. Dan Romer is our amazing composer. I just love that his work is just a little bit off the beaten path.
Our scores do a lot emotionally. We want to have fun and be very goofy in one moment and just punch you in the heart, as we say often here, with another moment. And we wanted his beautiful style mixed with these Italian influences, and he knocked it out of the park.
Luca features many different themes such as family, friendship, acceptance, and adventure. Were there any lessons from your character's journey that resonated with you?
Jacob: I think we all can learn a lot from this movie, but for me, it was that Silencio Bruno part. It's a good way to silence your anxiety about certain things.
Jack: Honestly, the overarching message in this film is being comfortable in your skin and not dressing the part for anybody but yourself, being at peace with your authentic self. Also finding the right friend who can lift you up and help you evolve.
Emma: There's so many incredible messages, but I think one thing that we can all learn from Giulia is how she just keeps trying. She joins the Portorosso cup every single year, she doesn't win, and she just keeps pushing. And I think that we can all take that into our personal lives no matter how old we are or what our careers are.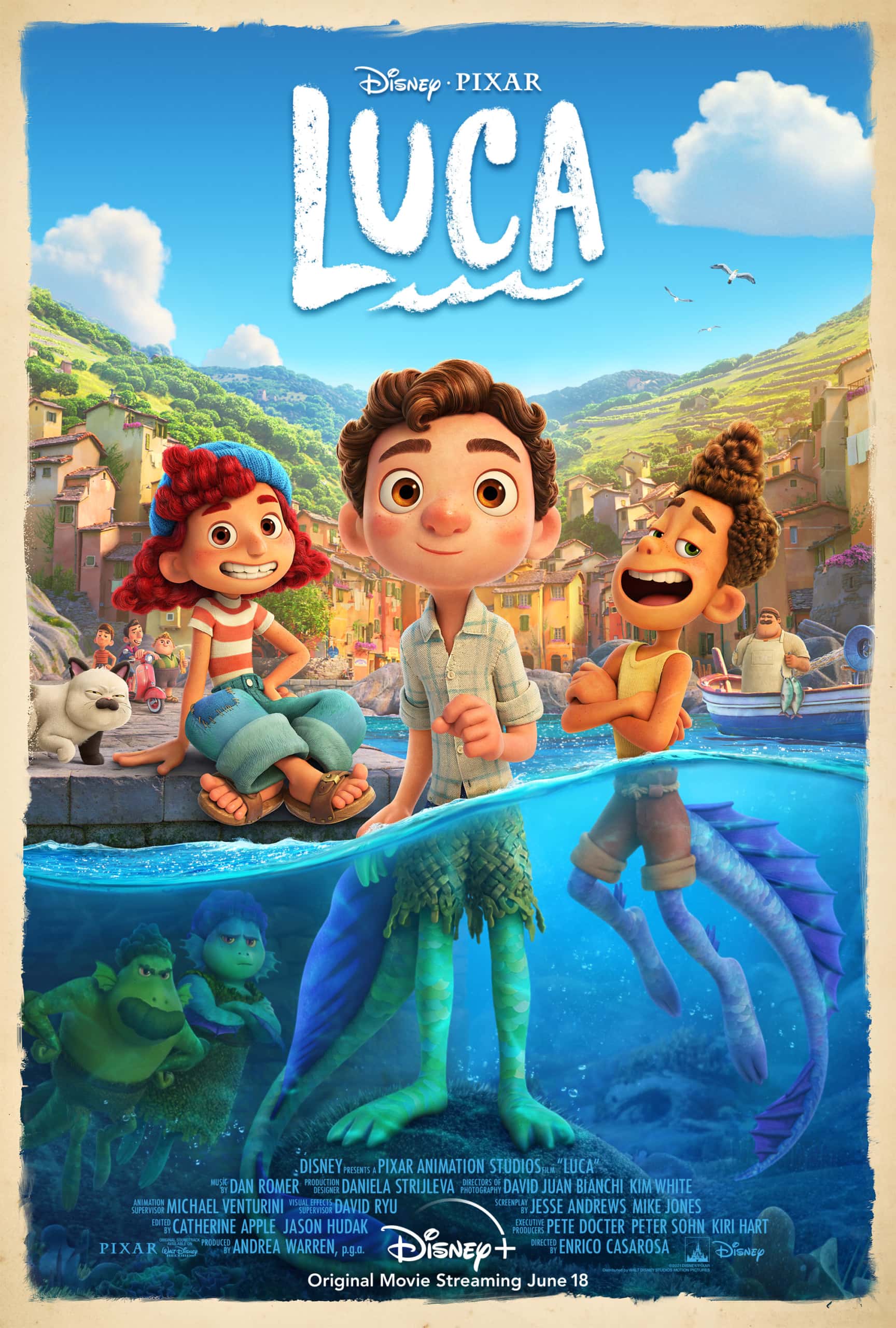 Luca is available exclusive on Disney+ June 18, 2021.