Loki is finally here and it's not only bringing some glorious purpose but also hilarious memes. How can you not make a meme of the God of Mischief? If you want to see other Marvel memes check out our WandaVision and Falcon and Winter Soldier lists. Without further delay, we want to stay on the right timeline after all, here are the best Loki memes.
Possible spoilers if you aren't up to date on the latest episode of Loki.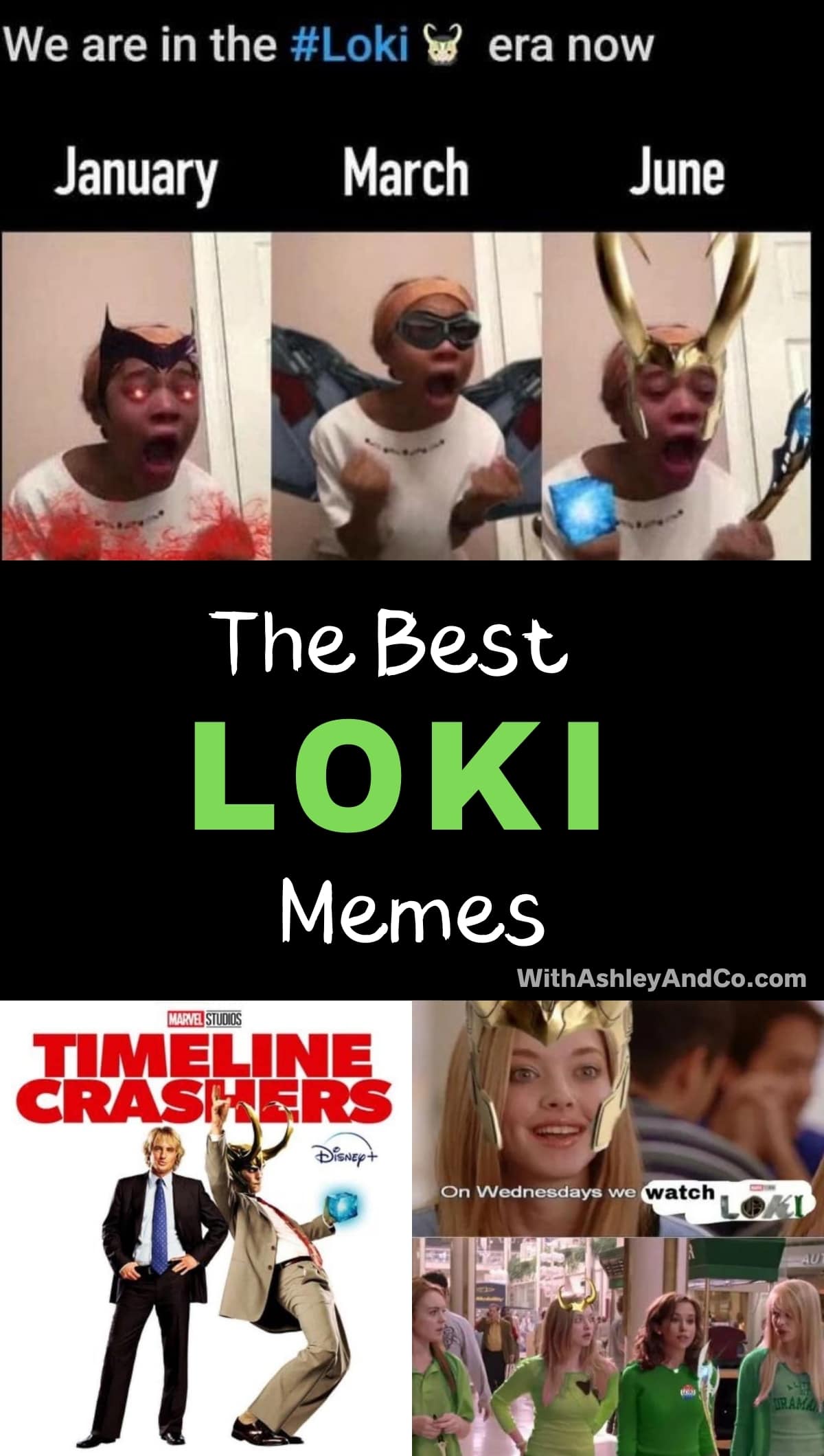 The Best Loki Memes
1. Guess who has two thumbs and isn't dead guys?!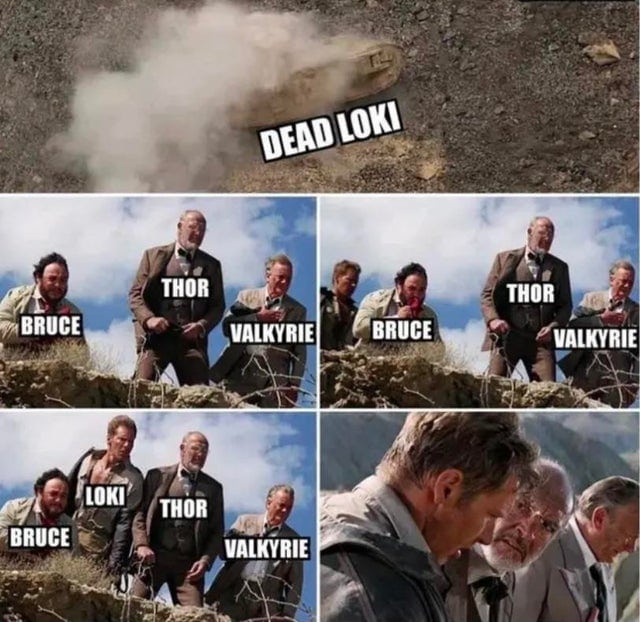 2. Literally the entire Loki Army right now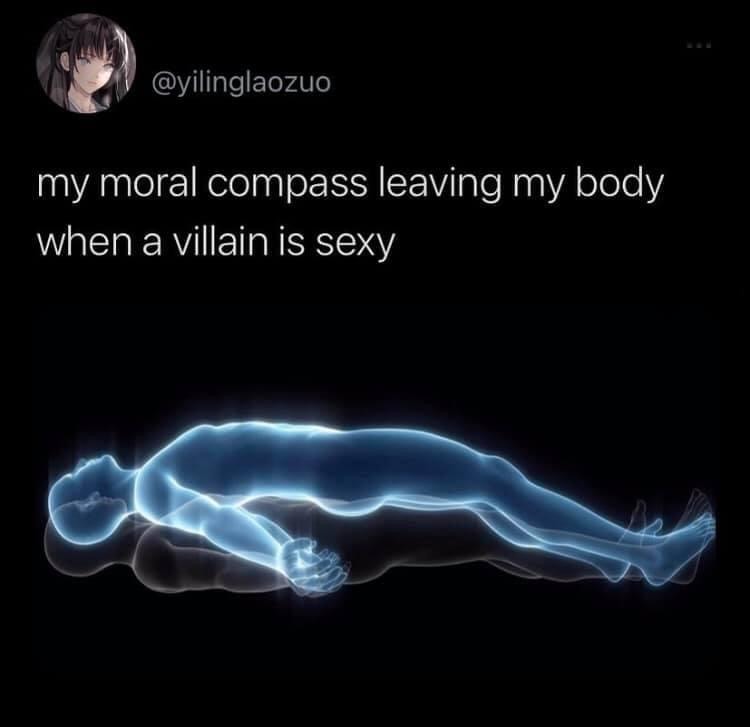 3. If anyone was going to catch Loki it would naturally be Lightning McQueen, err I mean Mobius.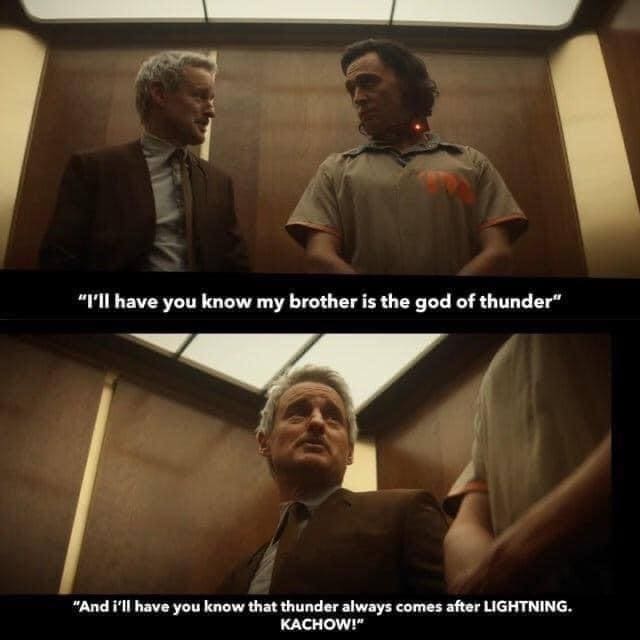 4. Here comes the Gods in Black. They make this look good.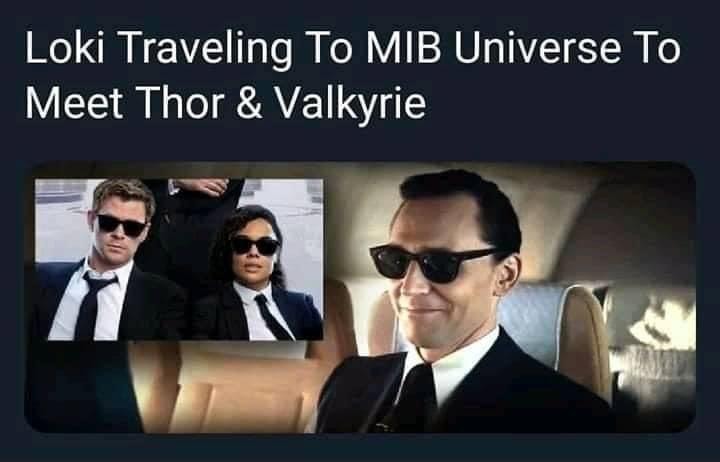 5. Or maybe this is just Loki cosplaying as Tom Hiddleston.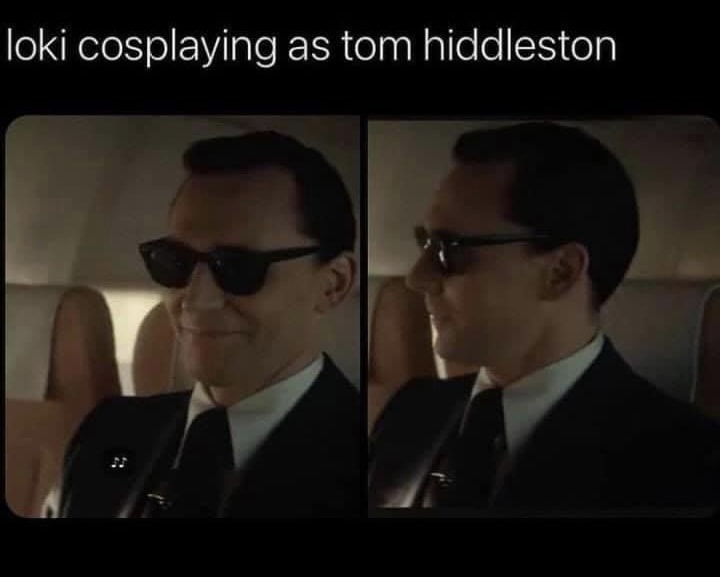 6. Not mad that this is his signature look at me pose.
7. On Wednesdays we wear green and watch Loki. Duh.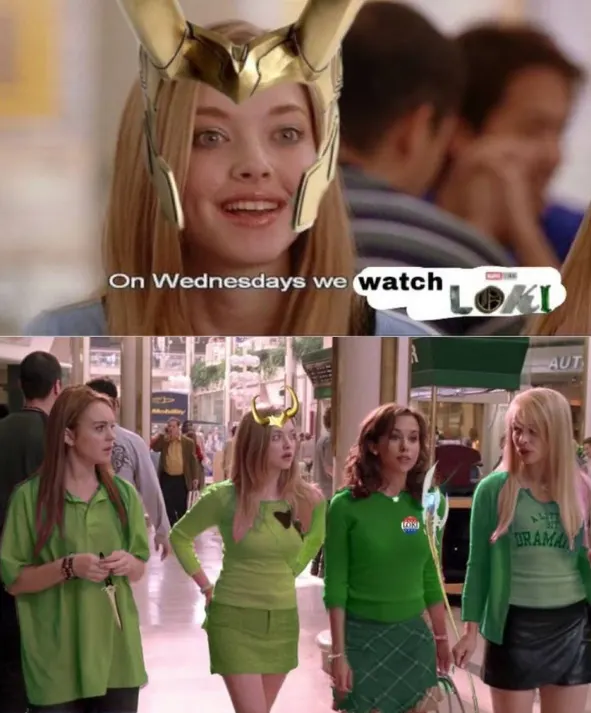 8. Waiting for Wednesdays like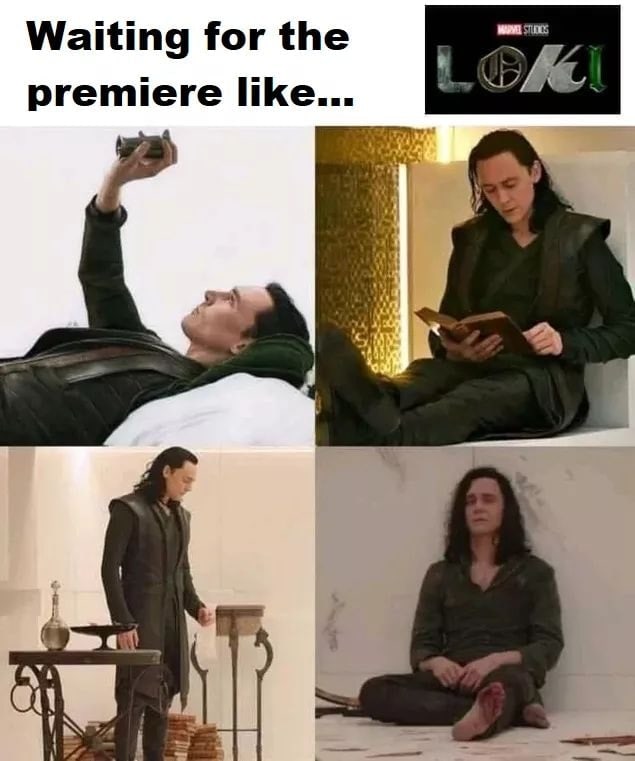 9. Wait. Am I part robot?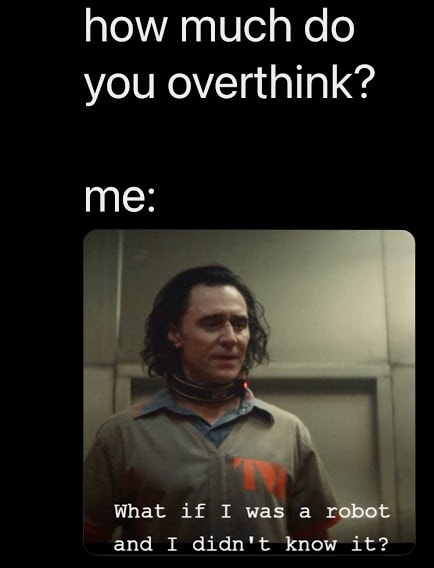 10. It was rude of Marvel to make us watch our Loki cry.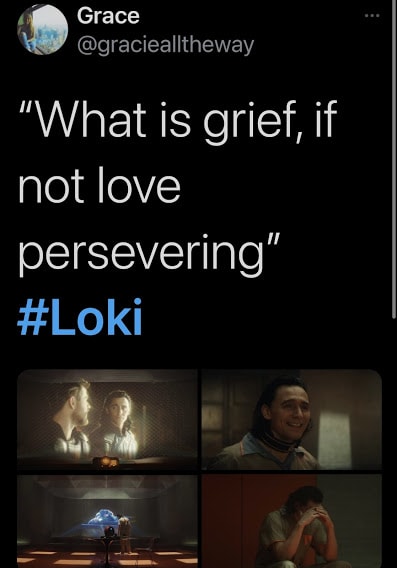 11. It's all about the Loki Army now.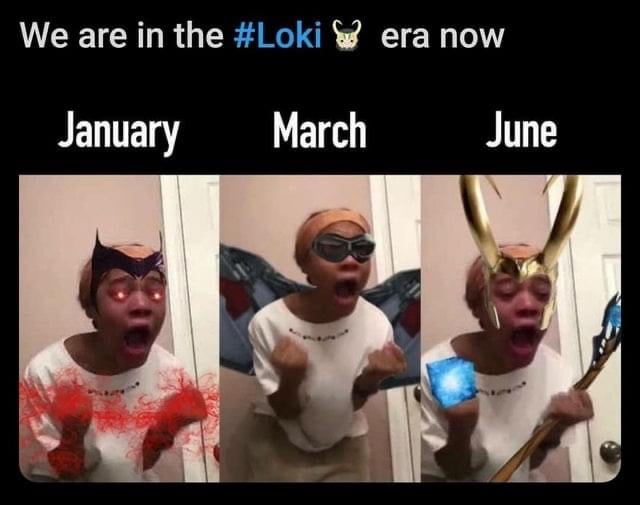 12. I would love it if Loki was on my money. Just saying.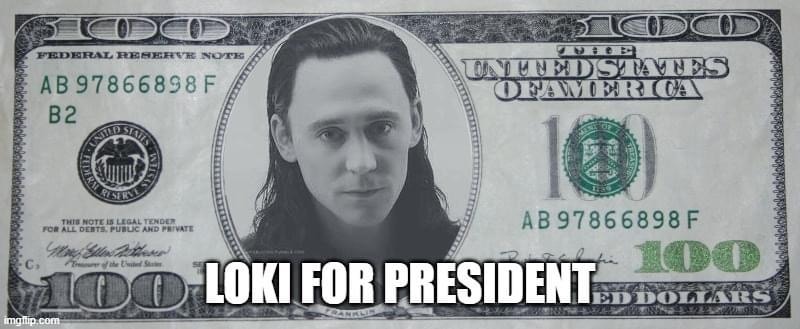 13. Gee thanks for keeping the timeline going TVA. Super helpful.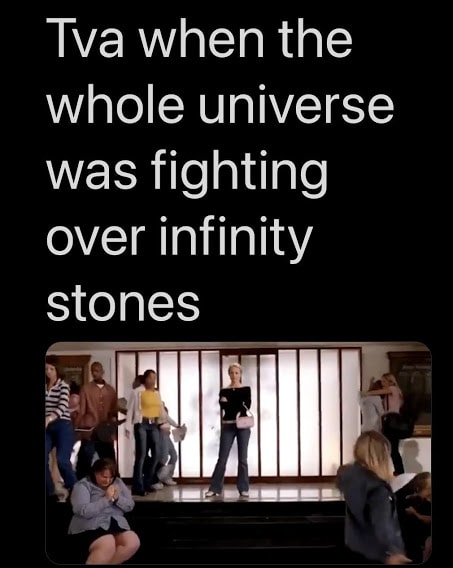 14. Wow okay TVA just wow.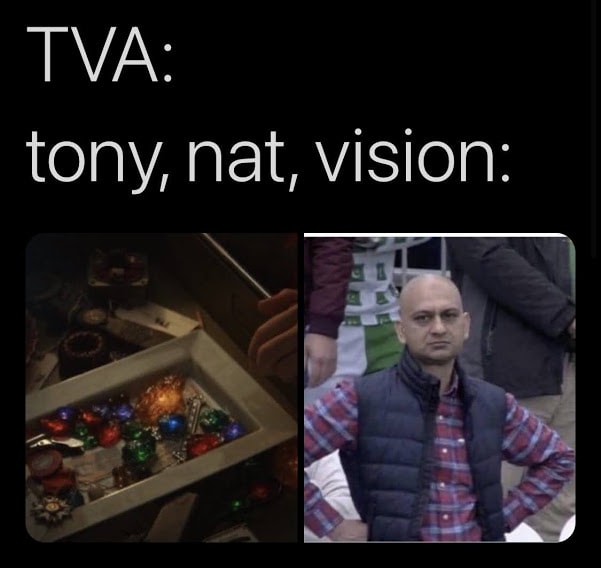 15. This is all just a joke to you I see.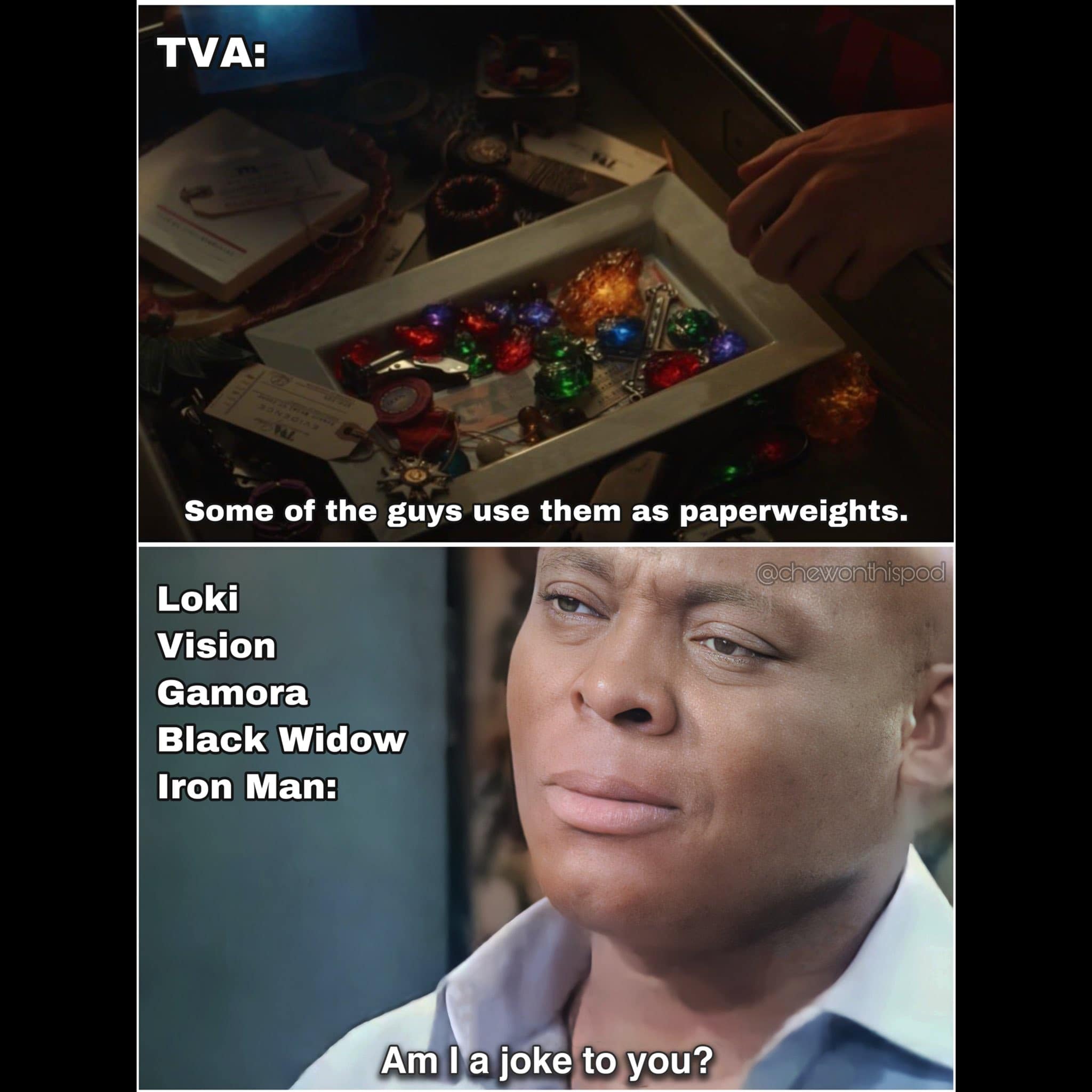 16. Actually for your information, I'm a bit of a mythology nerd to begin with so jokes on you.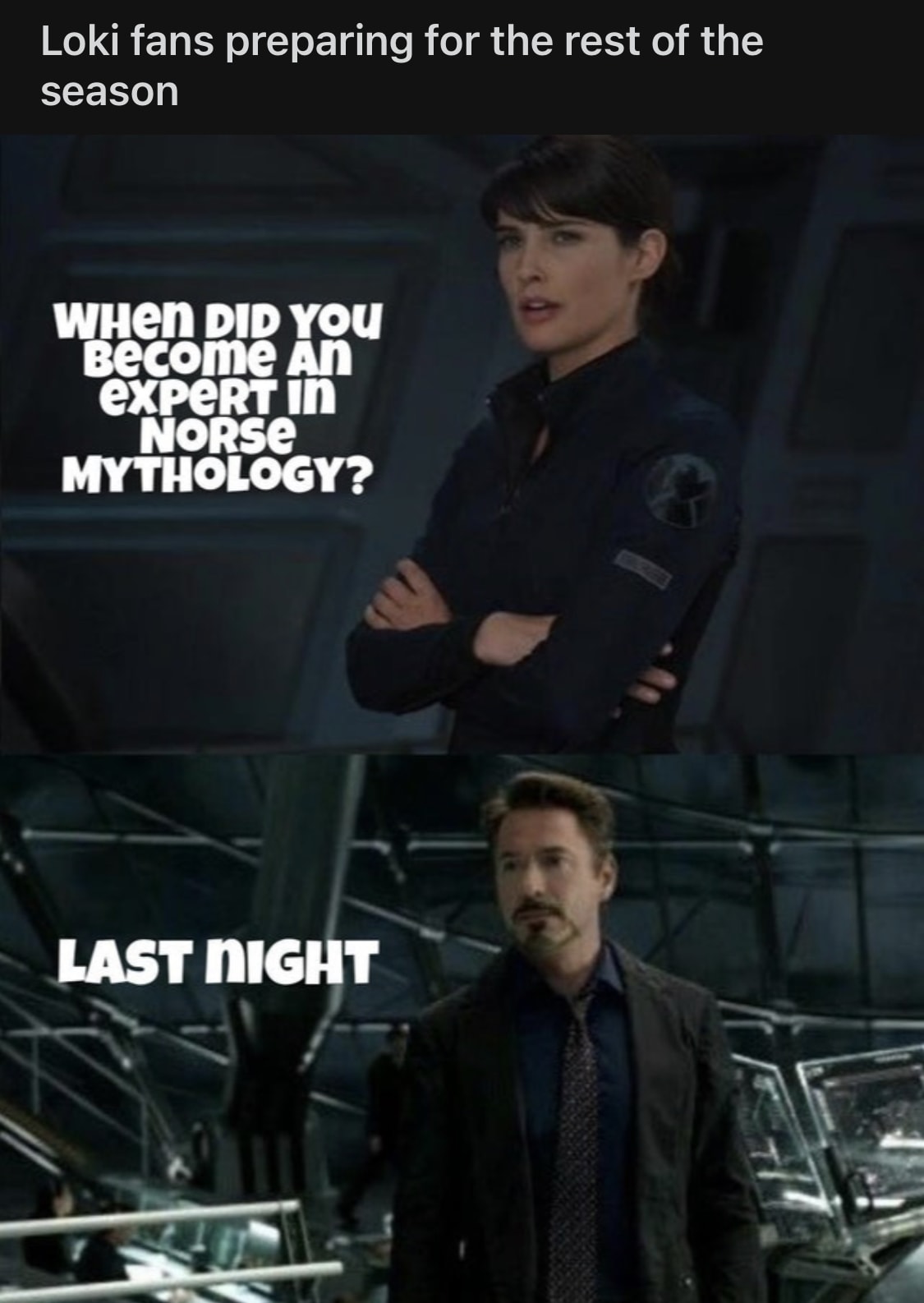 17. I knew that guy looked familiar…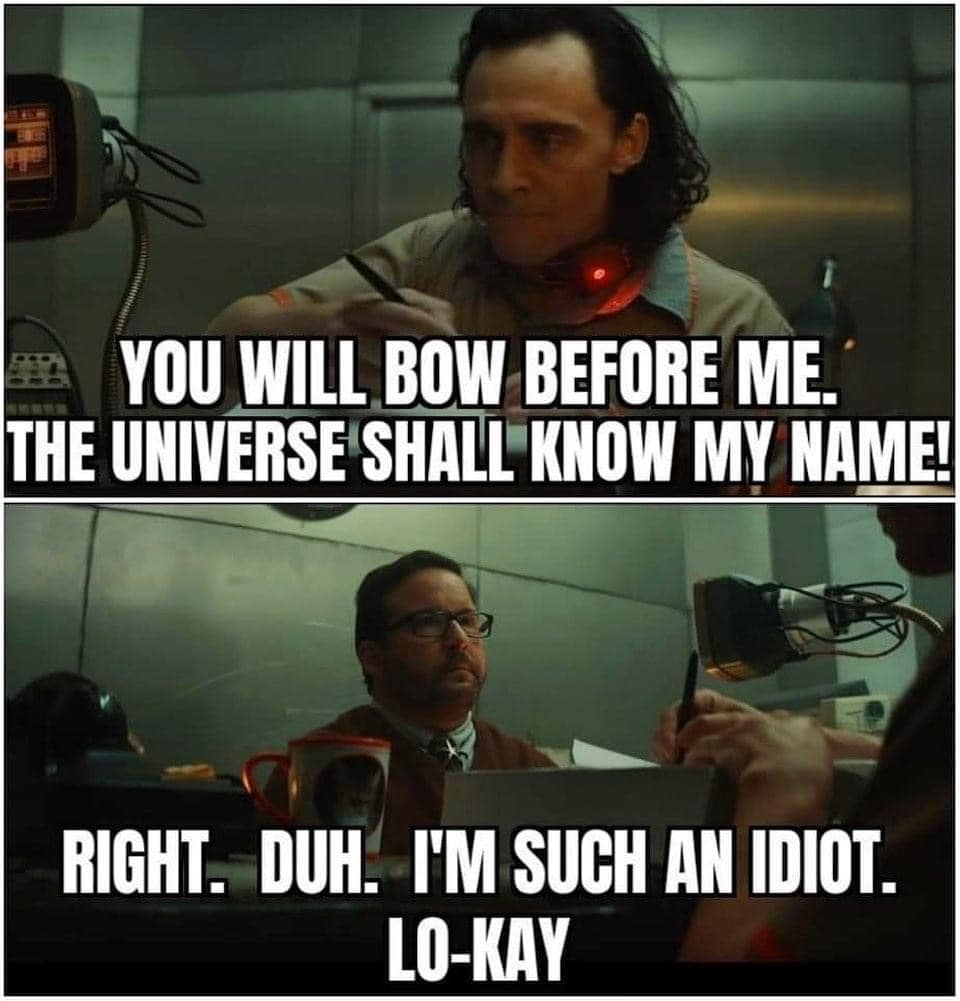 18. The TVA is straight up drinking margaritas and just allowing things to happen.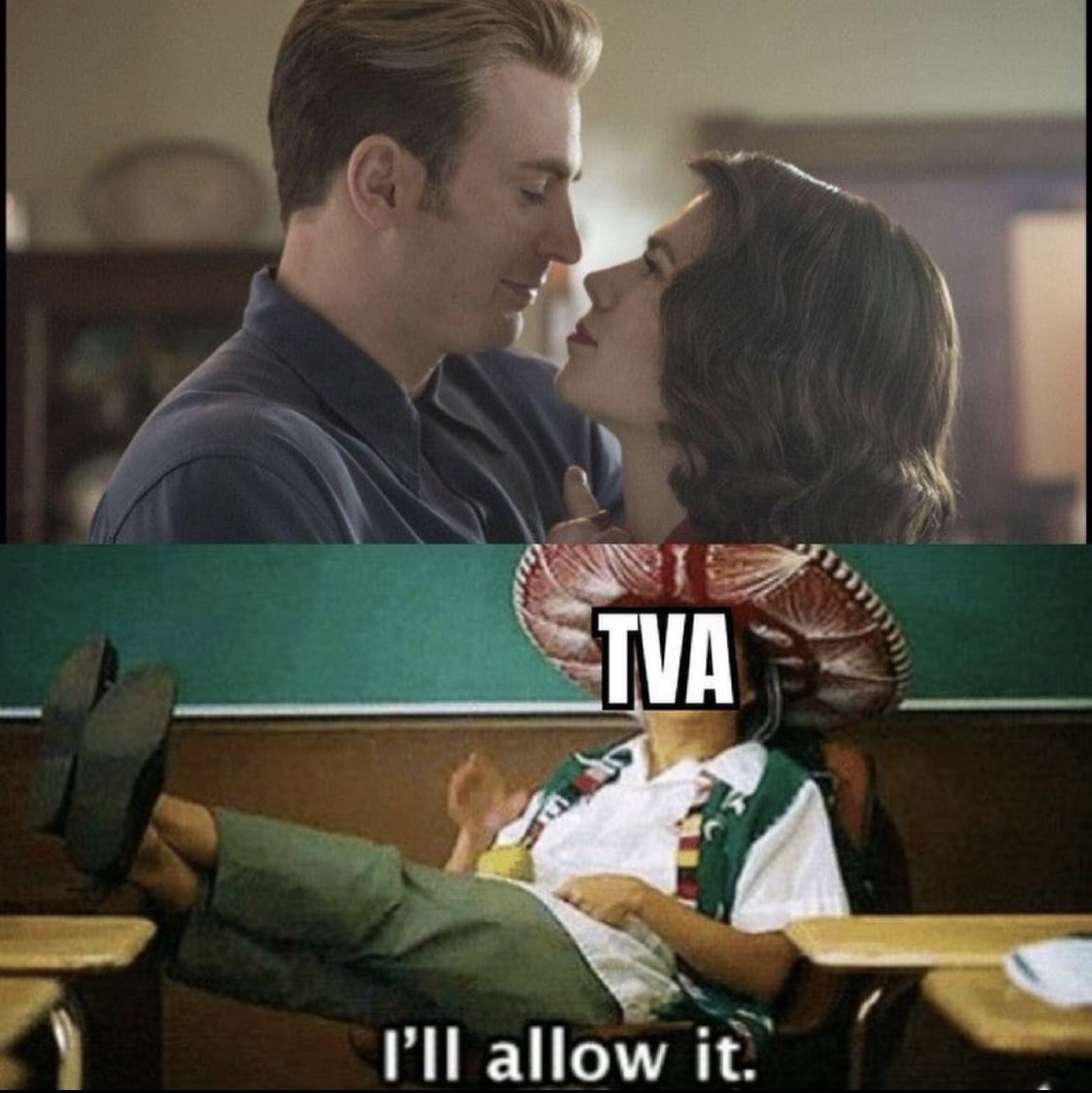 19. So you screwed up the timeline…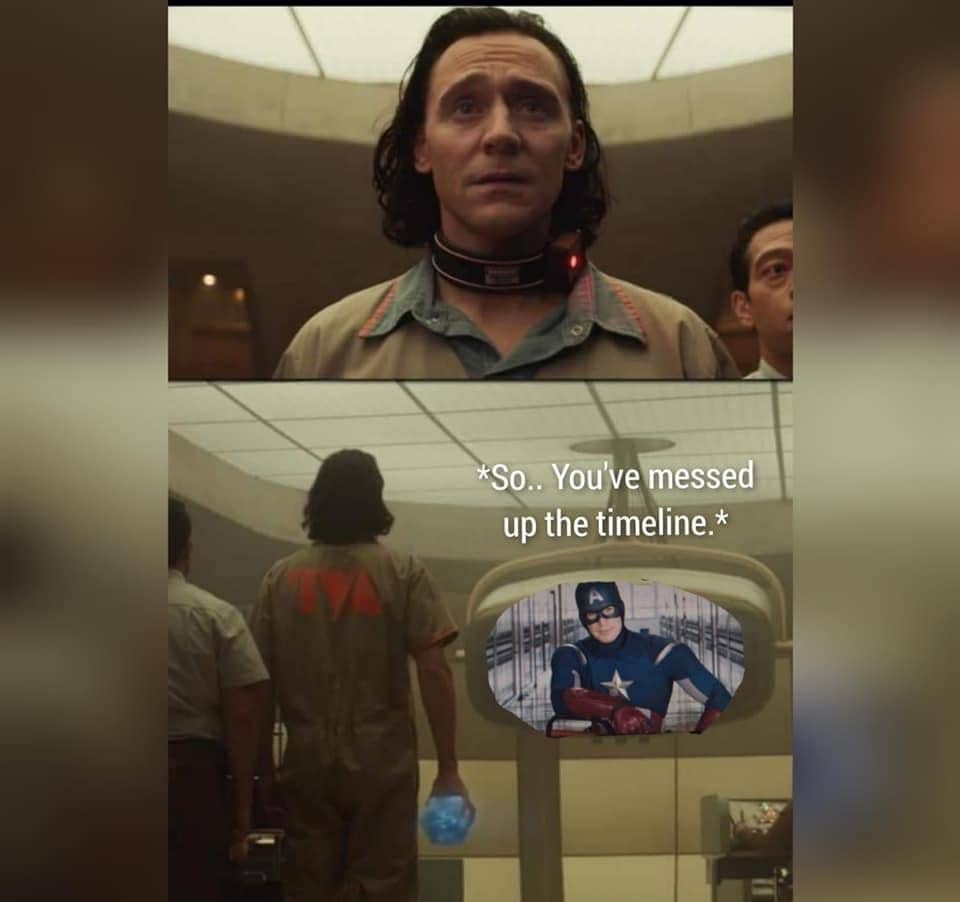 20. Rule #8: Be the life of the party.
21. I'm sorry but you need to get the heck out of my car.
22. Petition starting now to get David Tennant on Loki.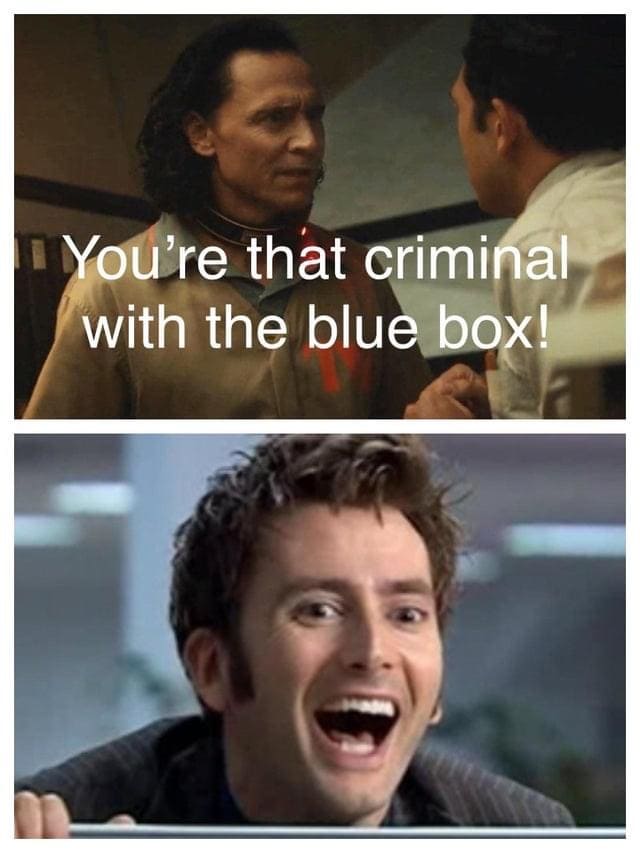 23. But I really needed my Cold Brew from Starbucks Judge Renslayer!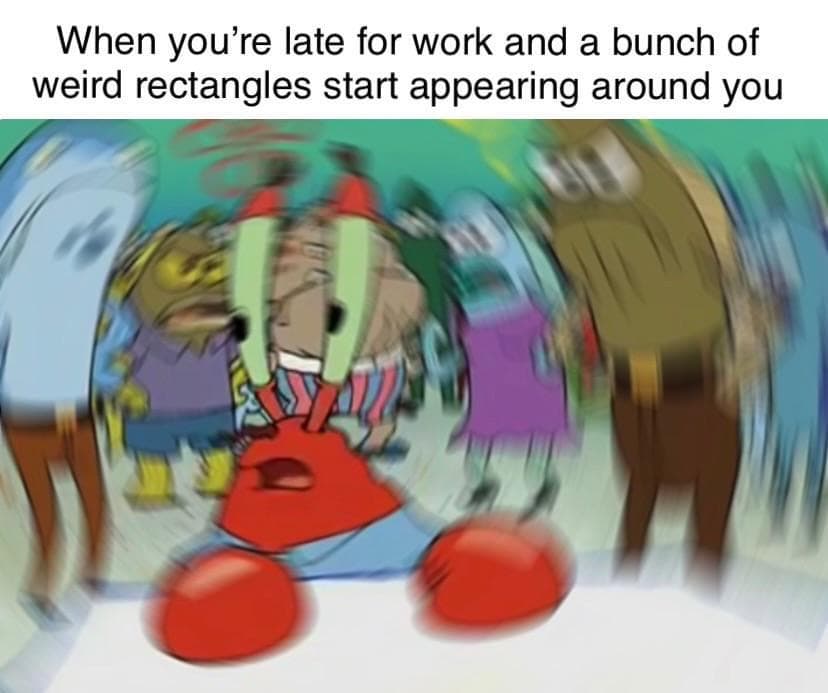 24. Still thinking about this drawer of Infinity Stones.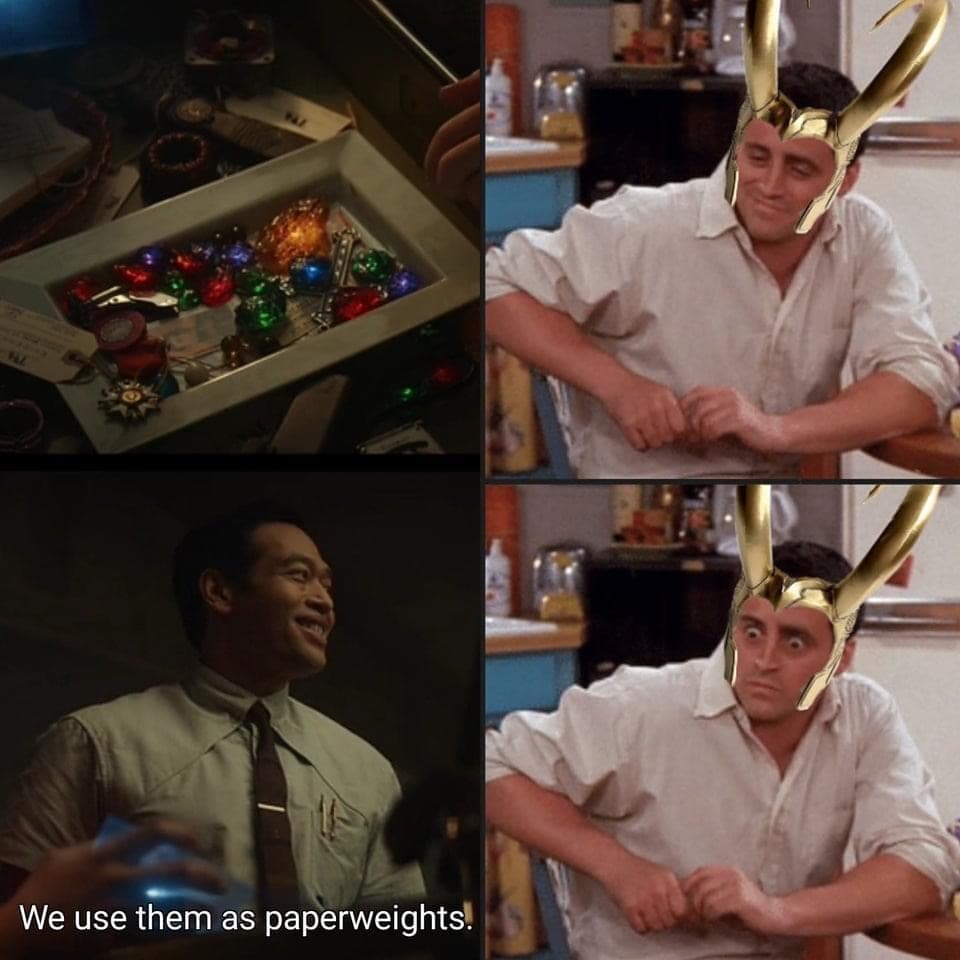 25. Look I was team Mephisto too but we need to proceed with caution here.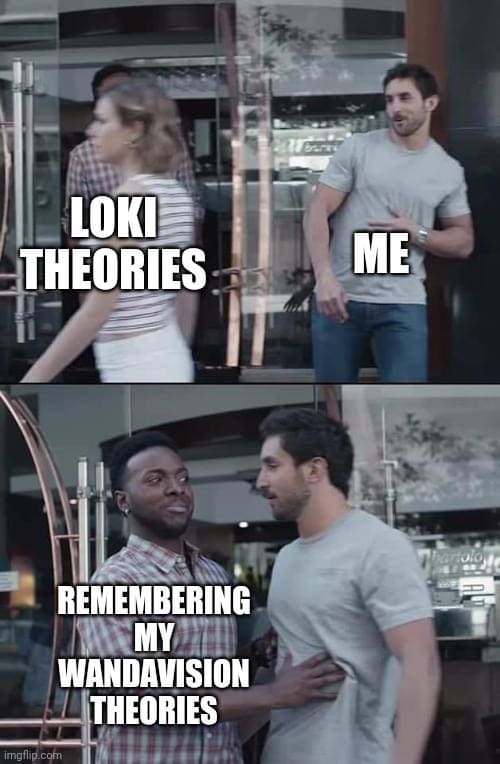 26. Fortunately my family are also Loki stans so we are good.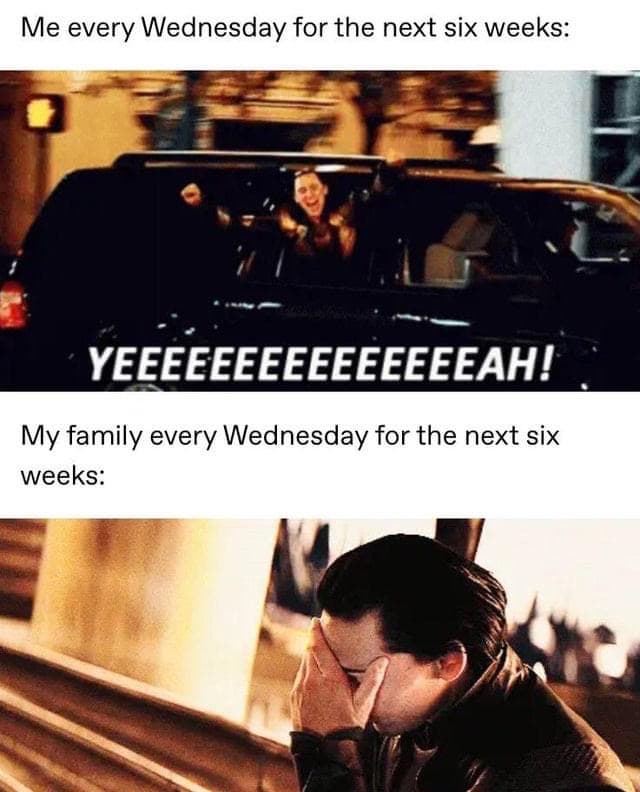 27. If Matt Damon had shown up as a variant I would've laughed TBH.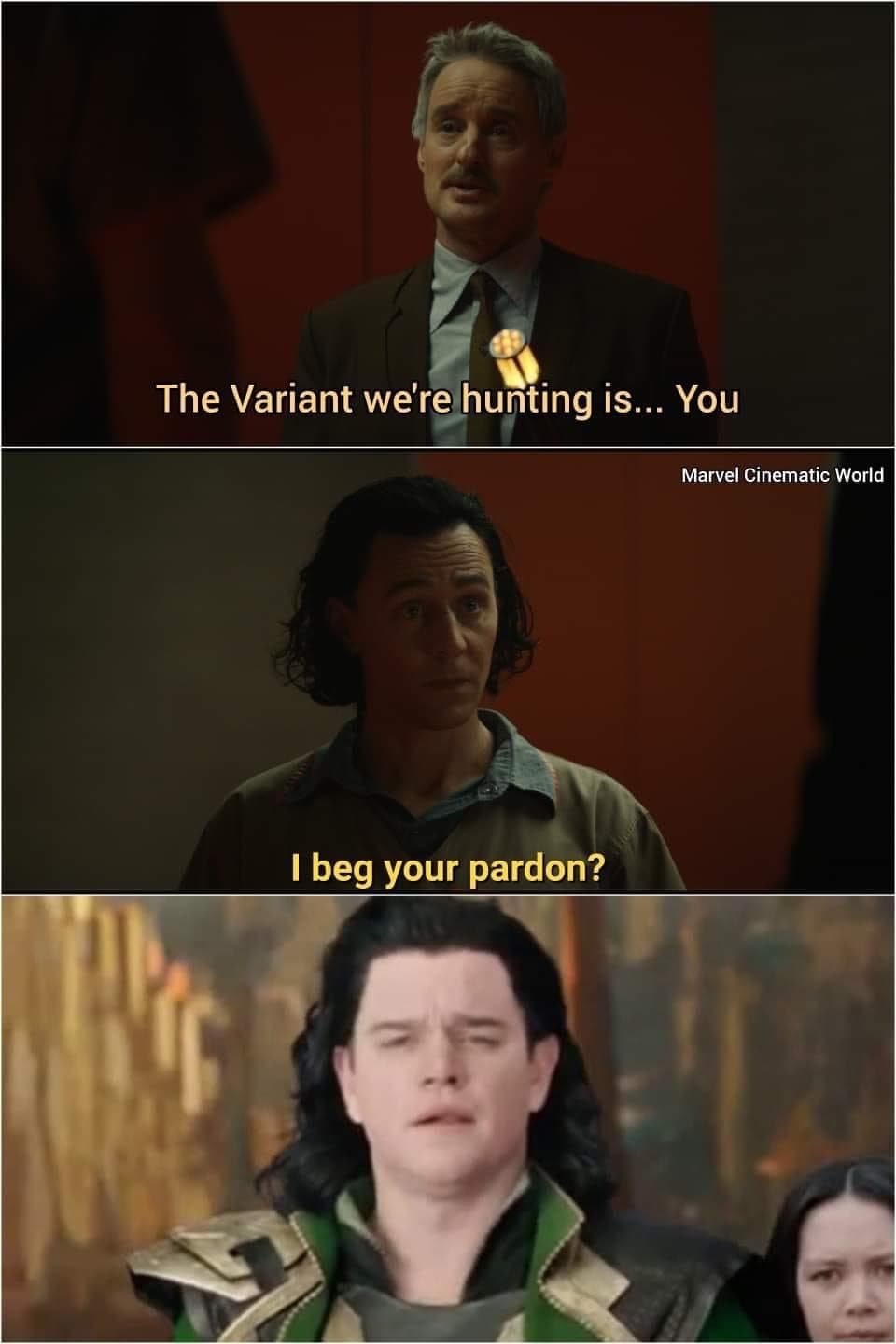 28. Can we get a Loki Brooklyn 99 crossover episode?
29. Heimdall did not see that metaphor coming.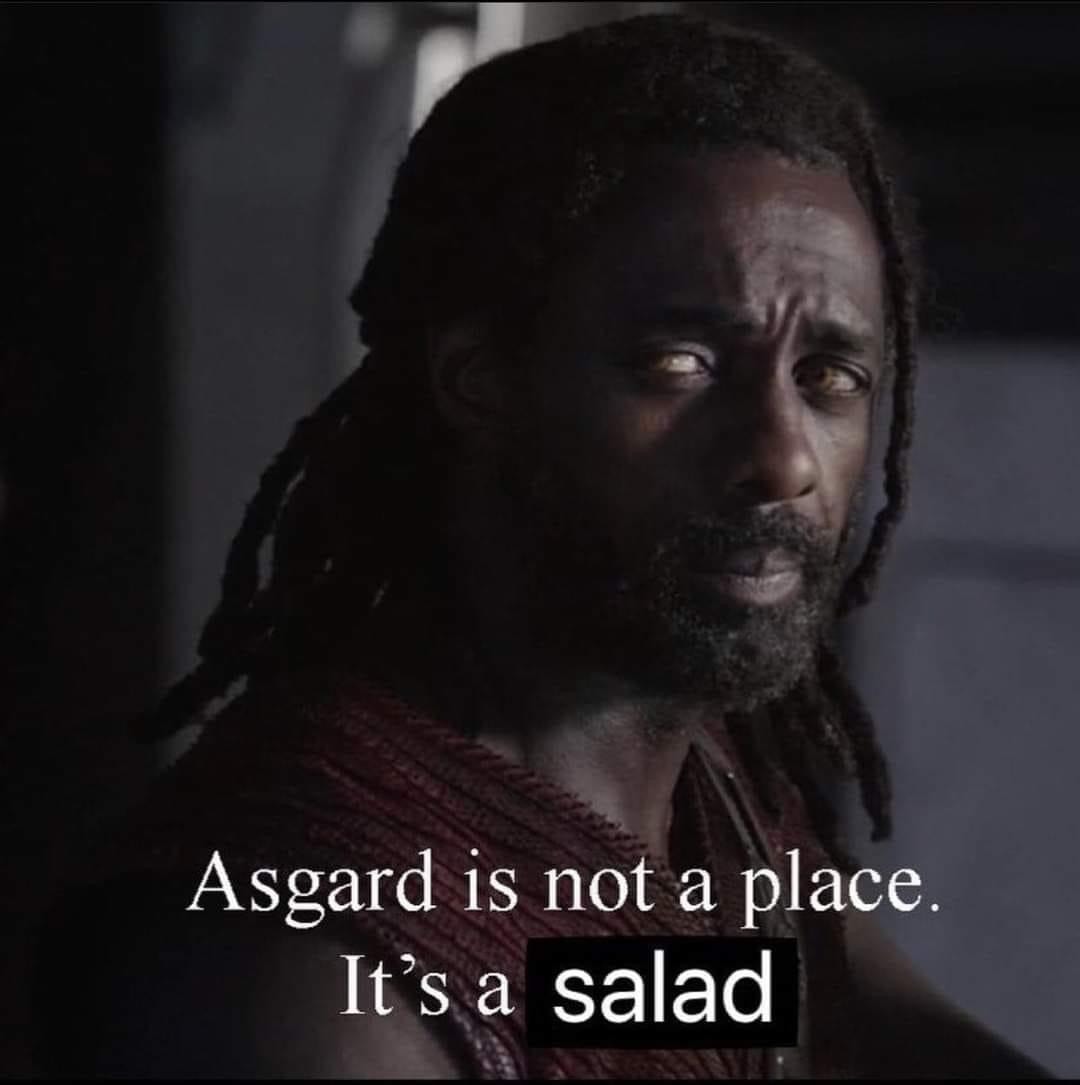 30. Casey FTW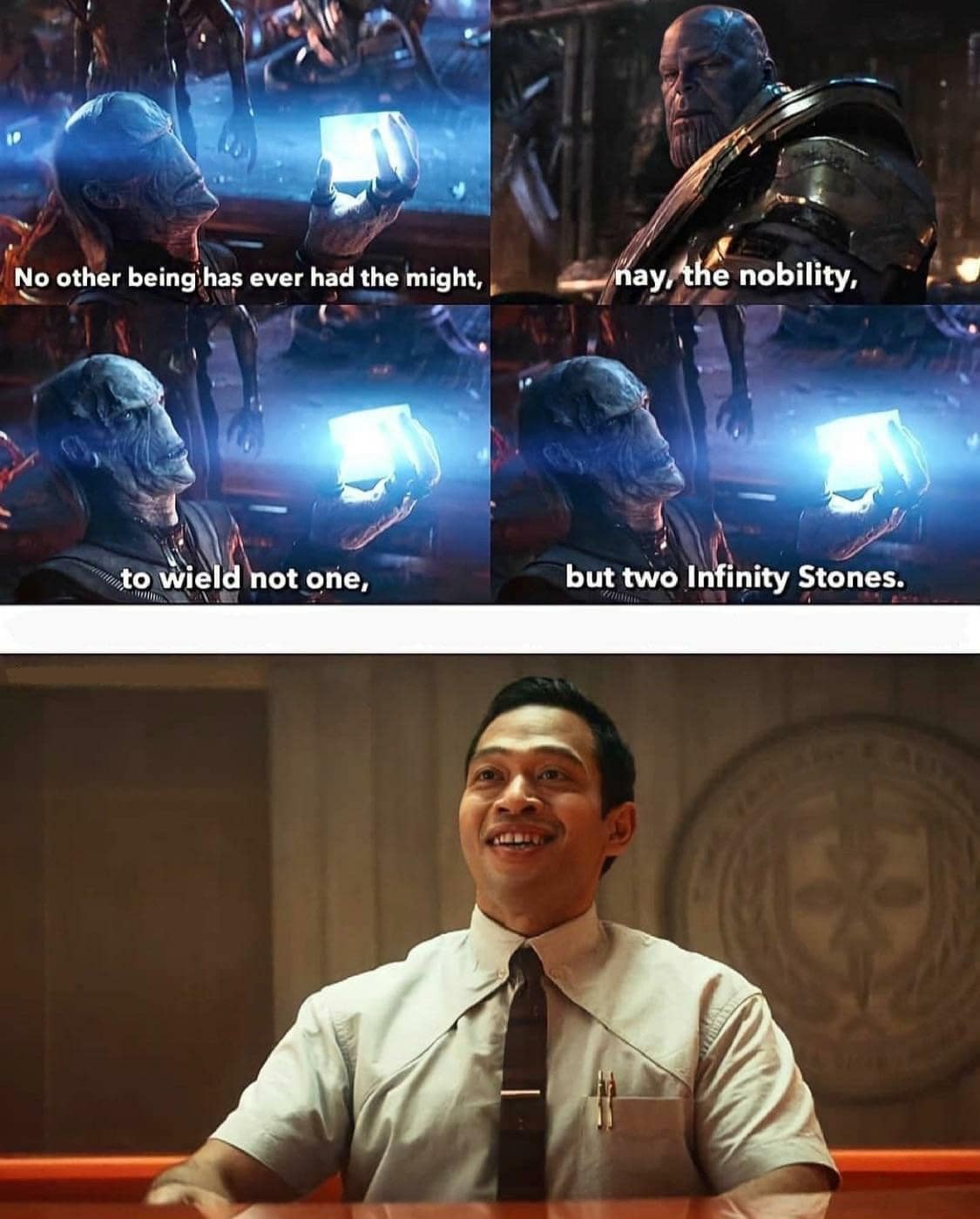 31. No one tells Jimmy Woo he can't perform up close magic tricks. No one.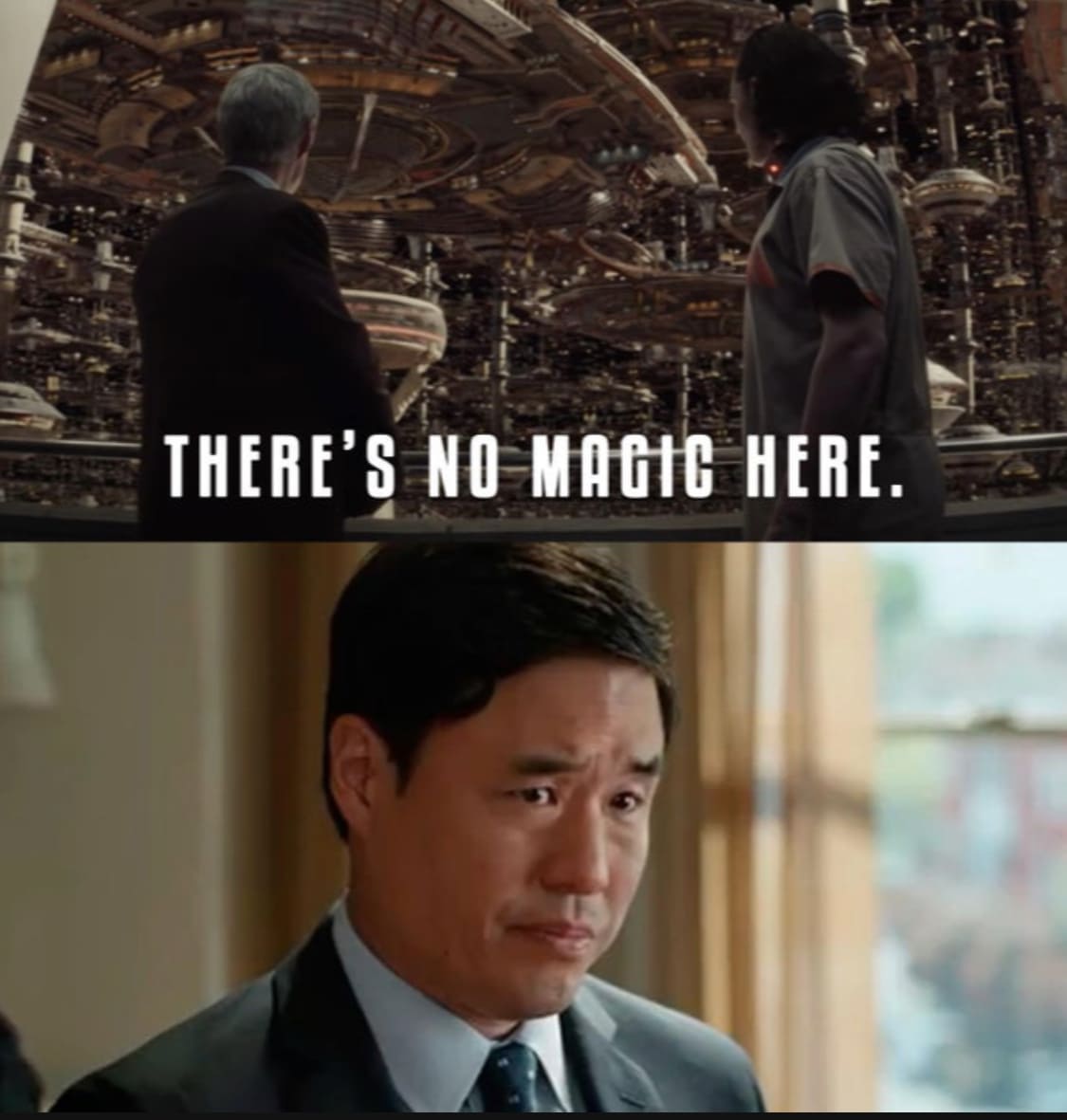 32. Poor Loki and Vision. Captcha gets us all.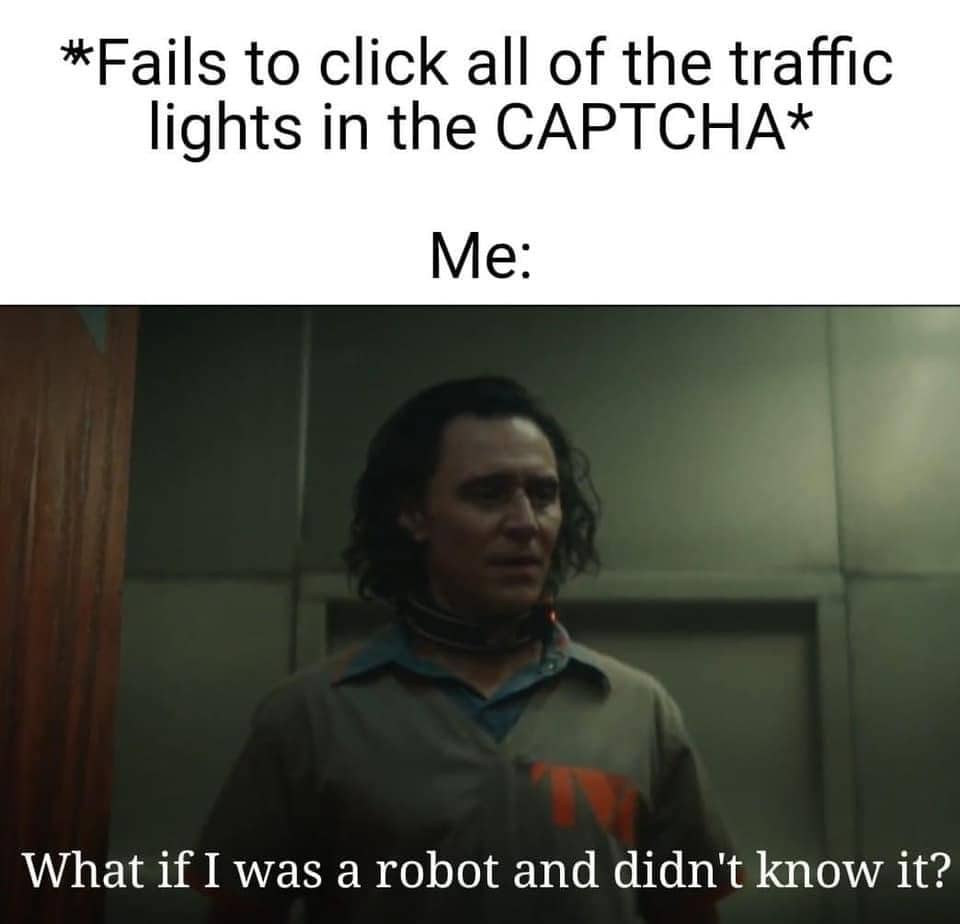 33. Mobius what took you so long?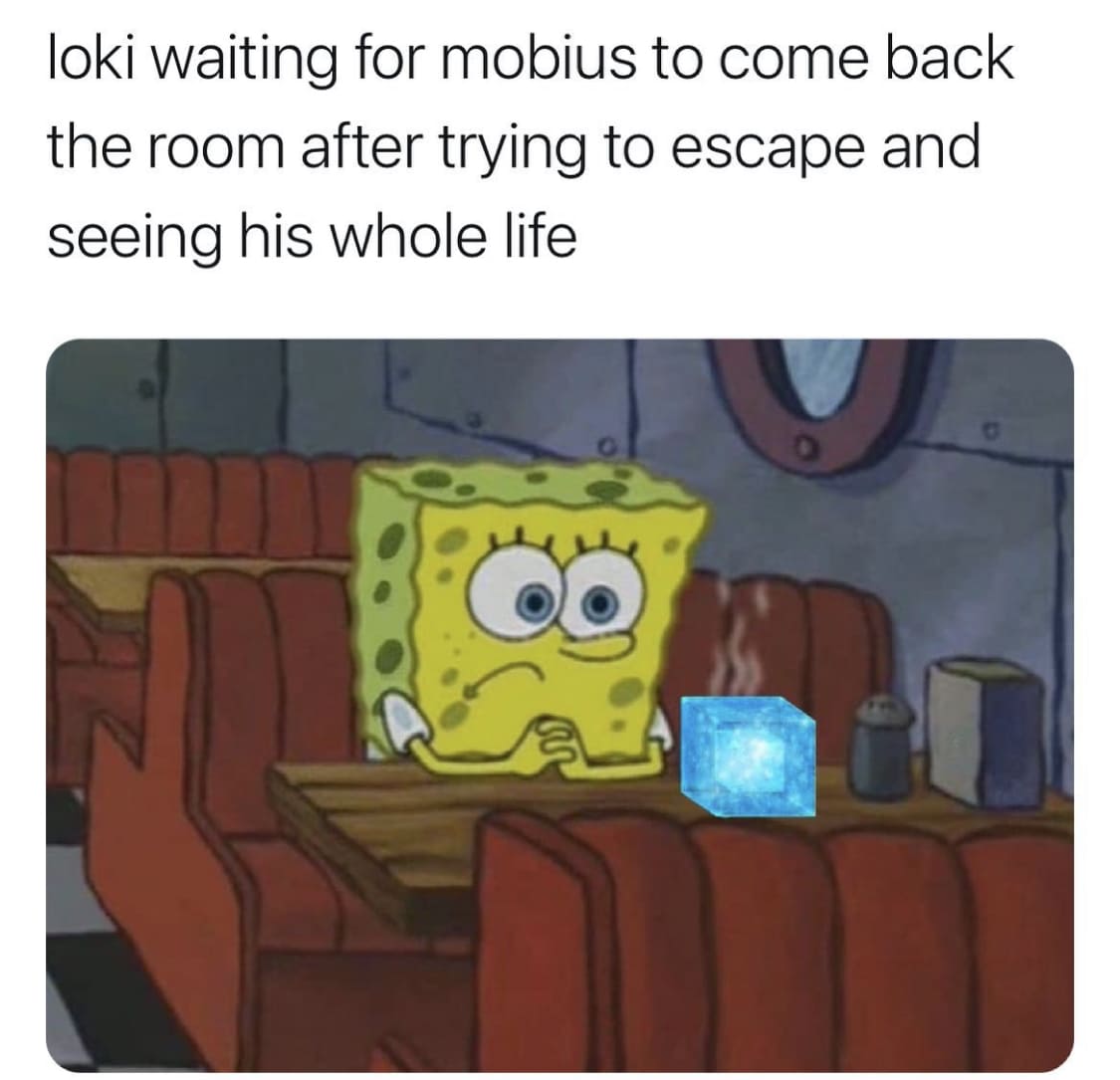 34. If Mobius doesn't get to ride on a jet ski by the end of episode 6 we riot.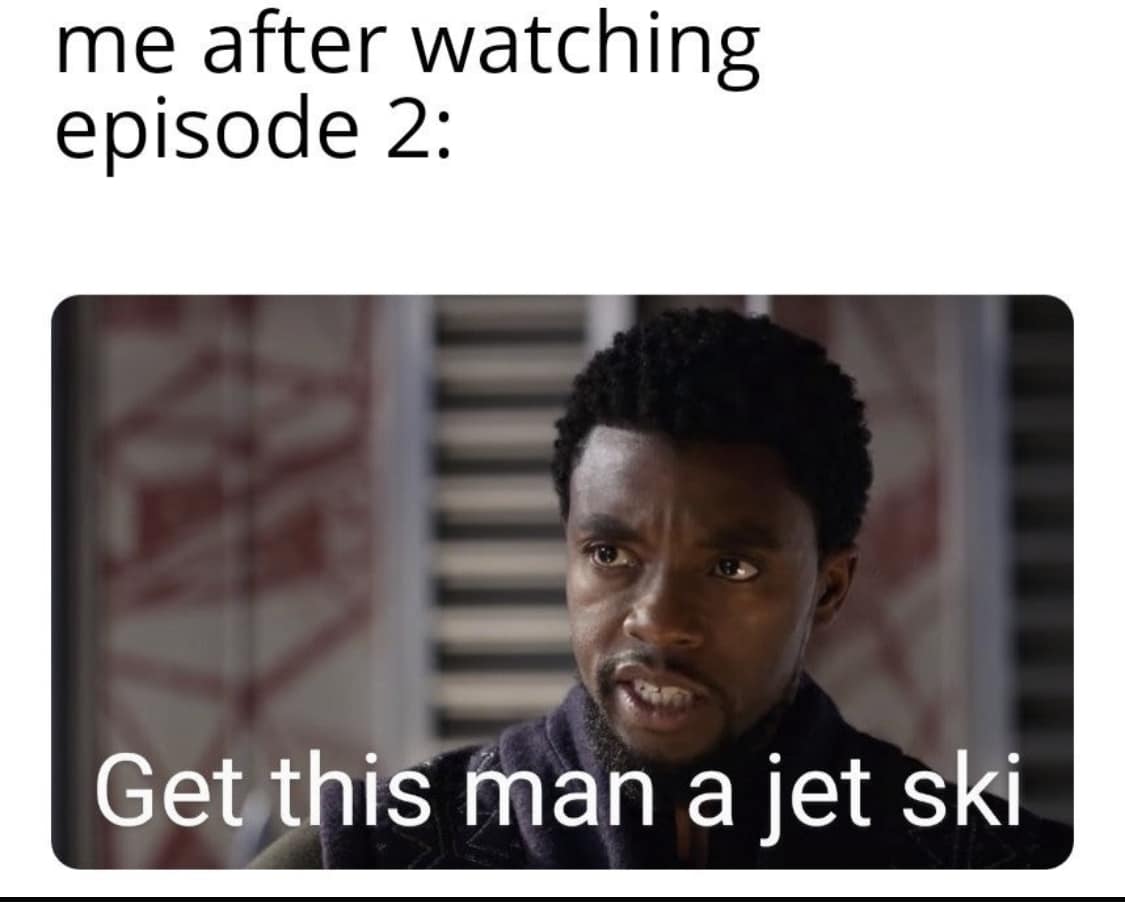 35. Loki > everyone else especially in that tailored suit…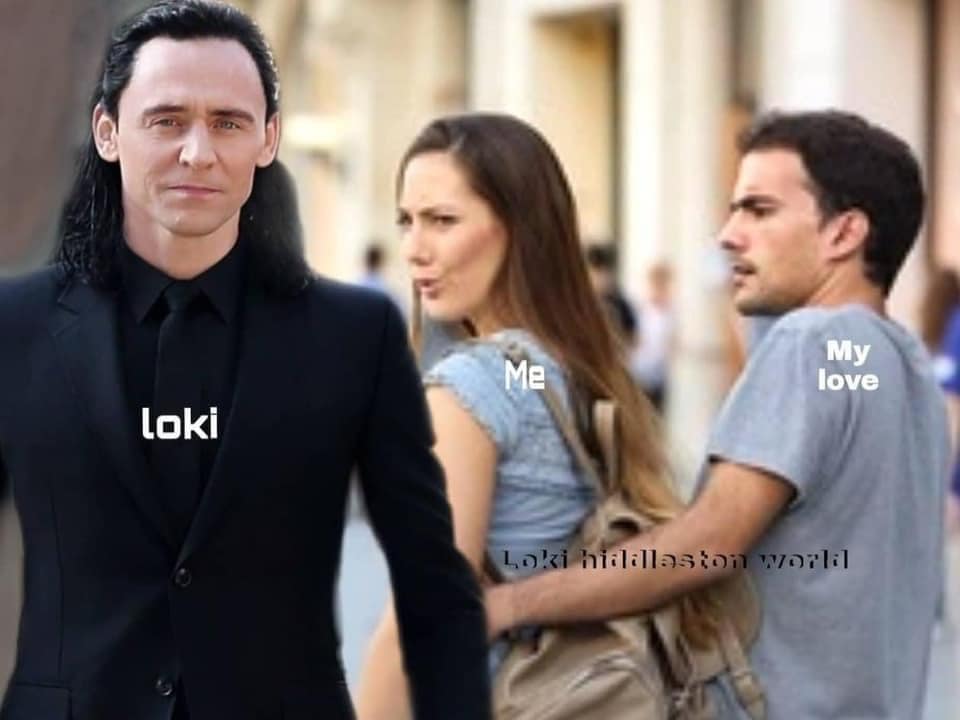 36. Maybe I am Asgardian.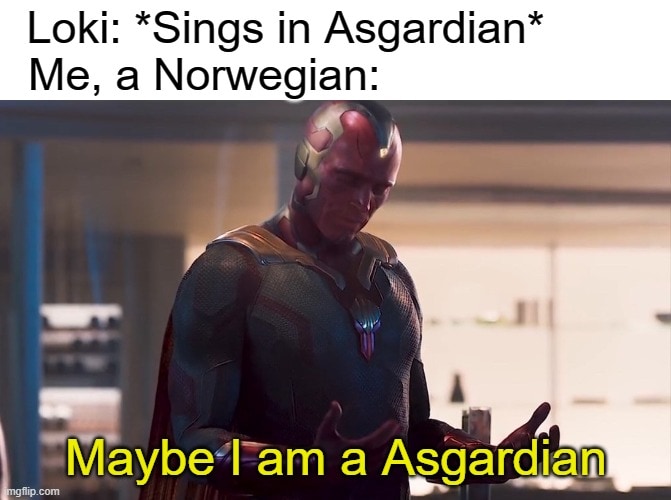 37. Every Tuesday, every Marvel fan.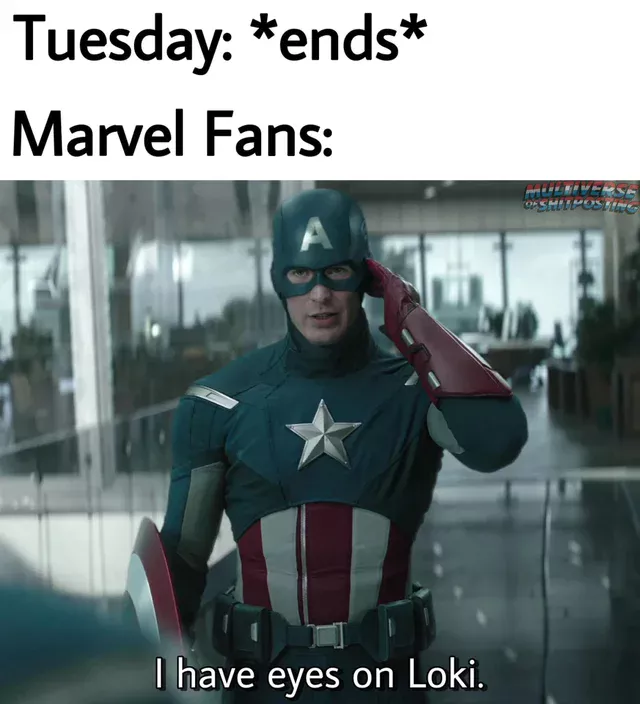 38. It's a Loki Tingle.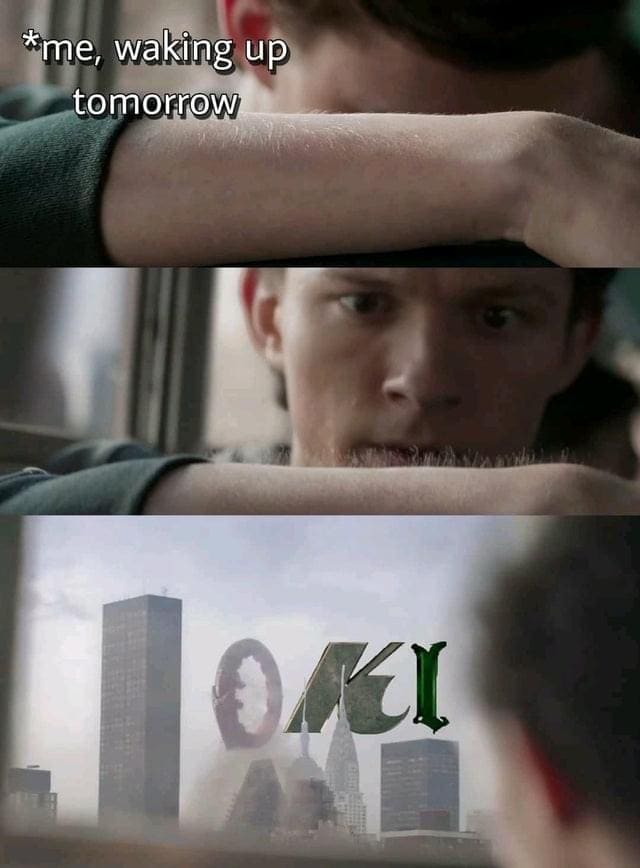 39. I'm not opposed to this name change.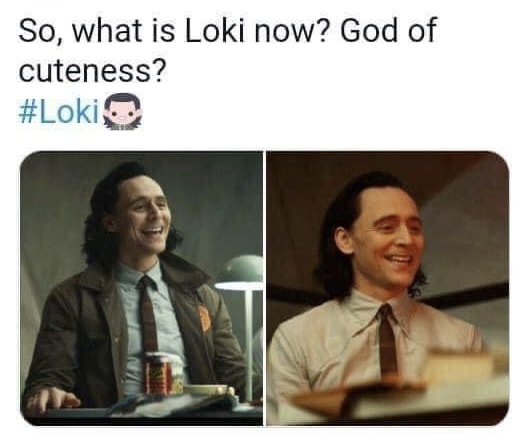 40. Still thinking about that drawer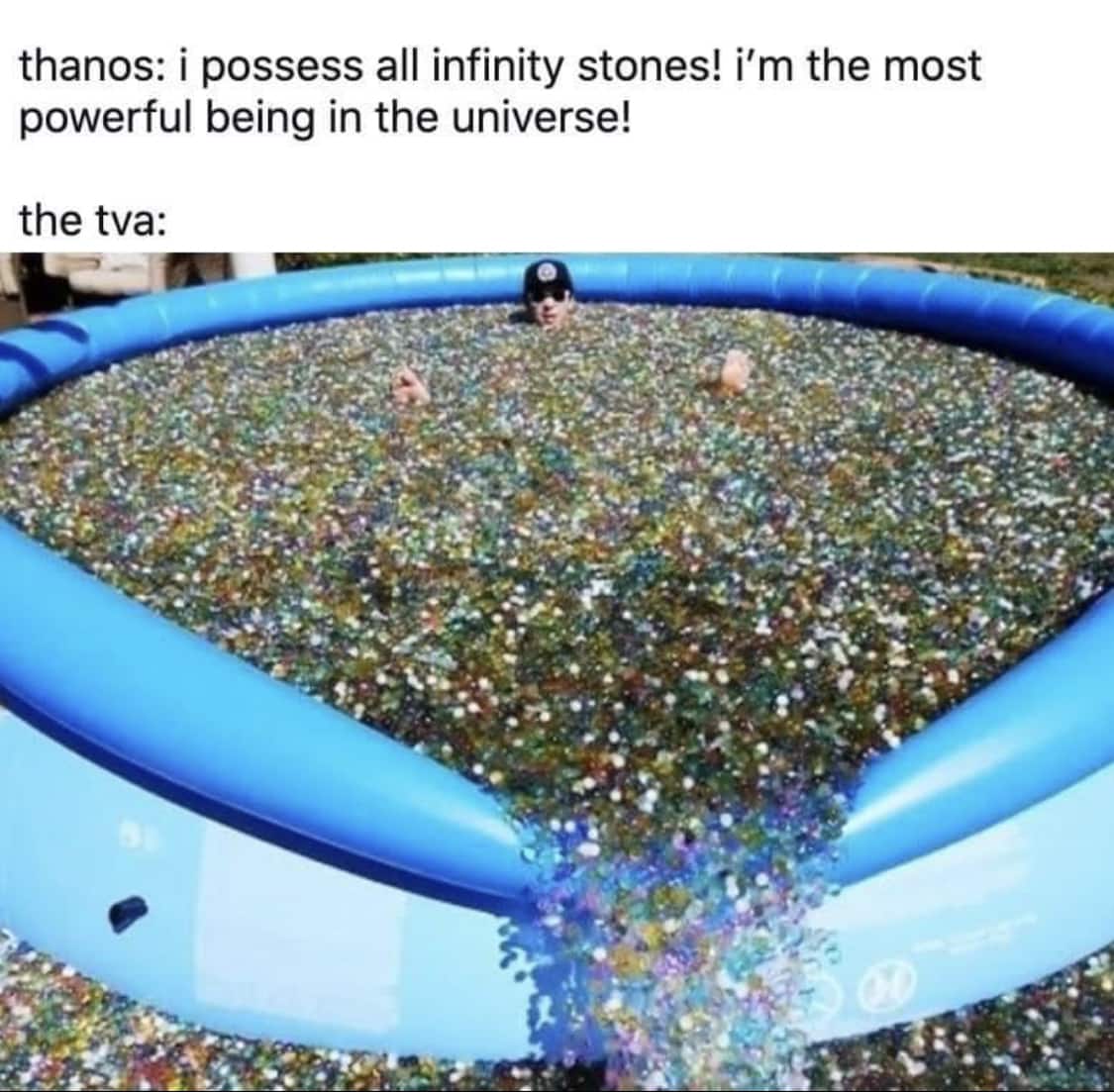 41. The gang figures out the variant.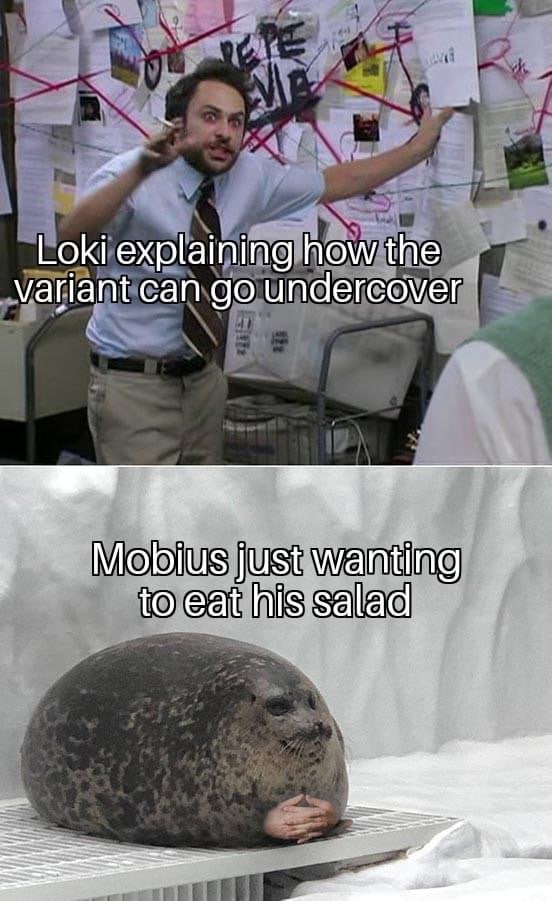 42. I loved his enthusiasm to be honest.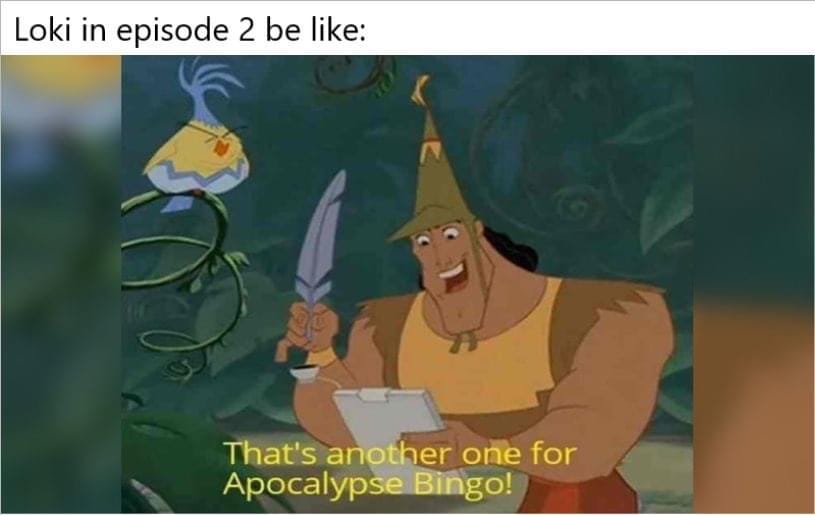 43. Piss off ghost!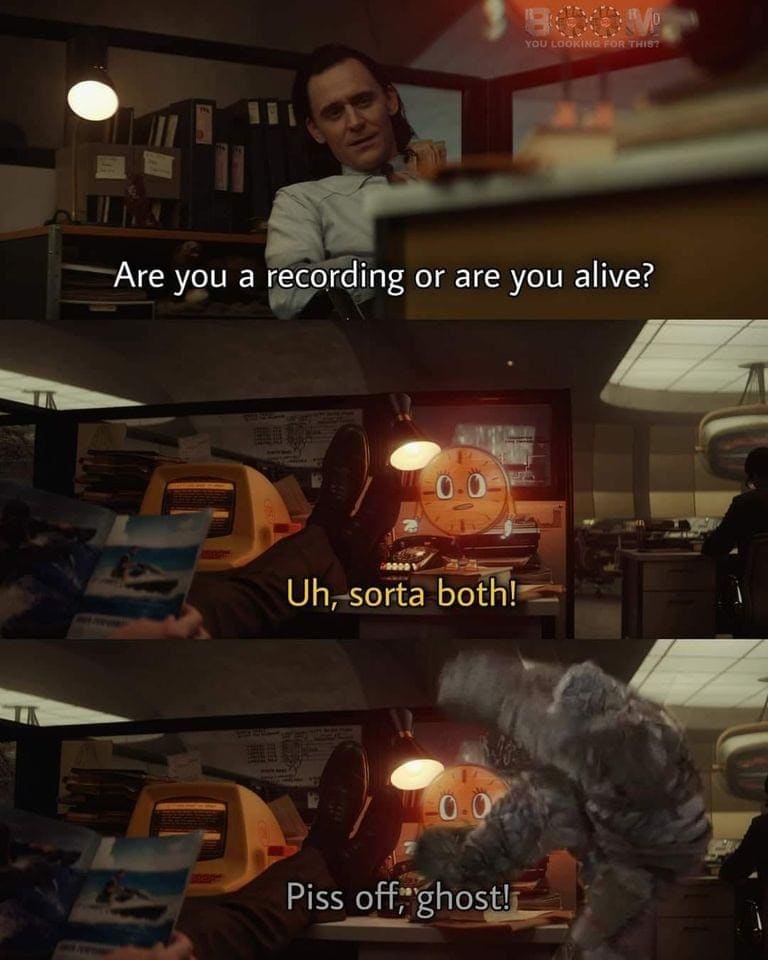 44. I set the bar too low, title of your….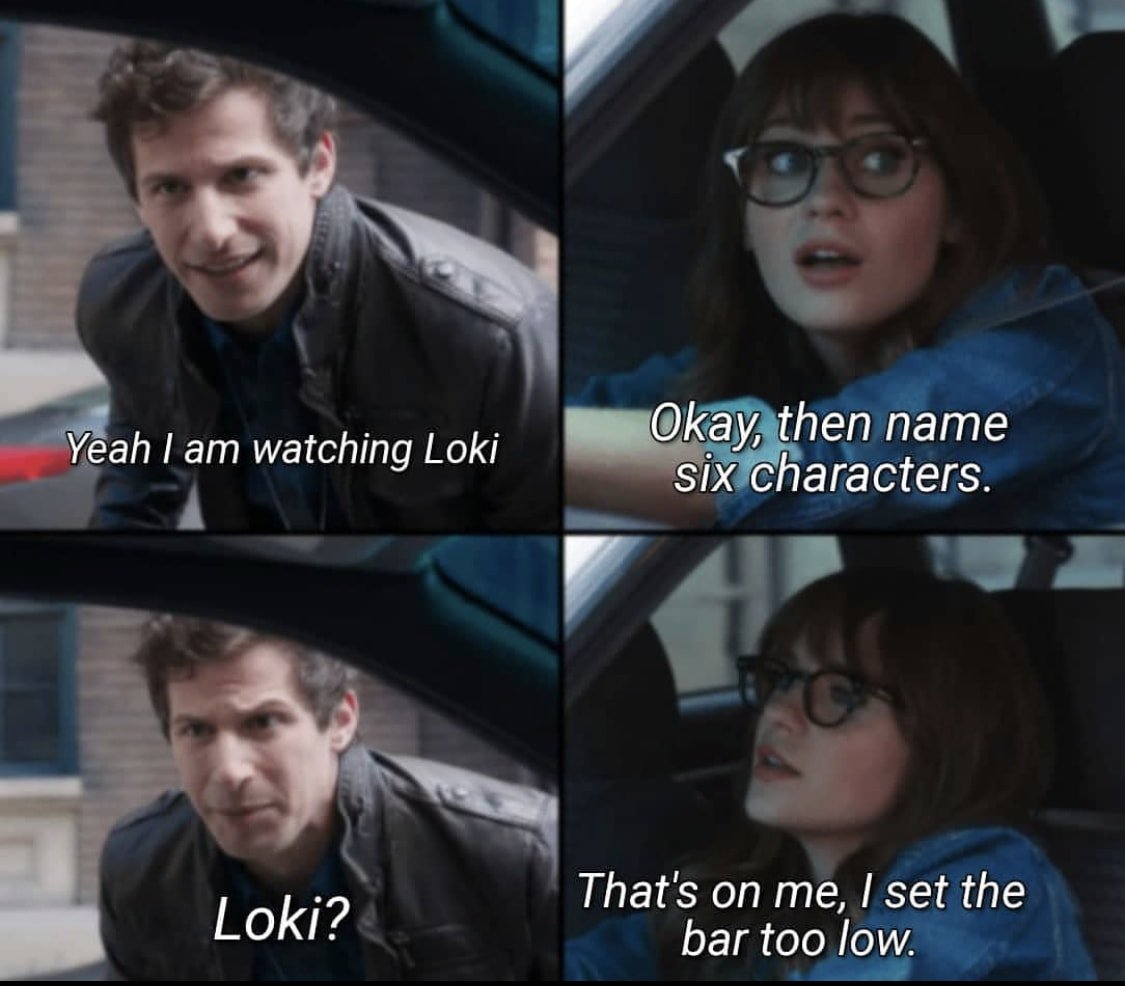 45. What is love if not a dagger?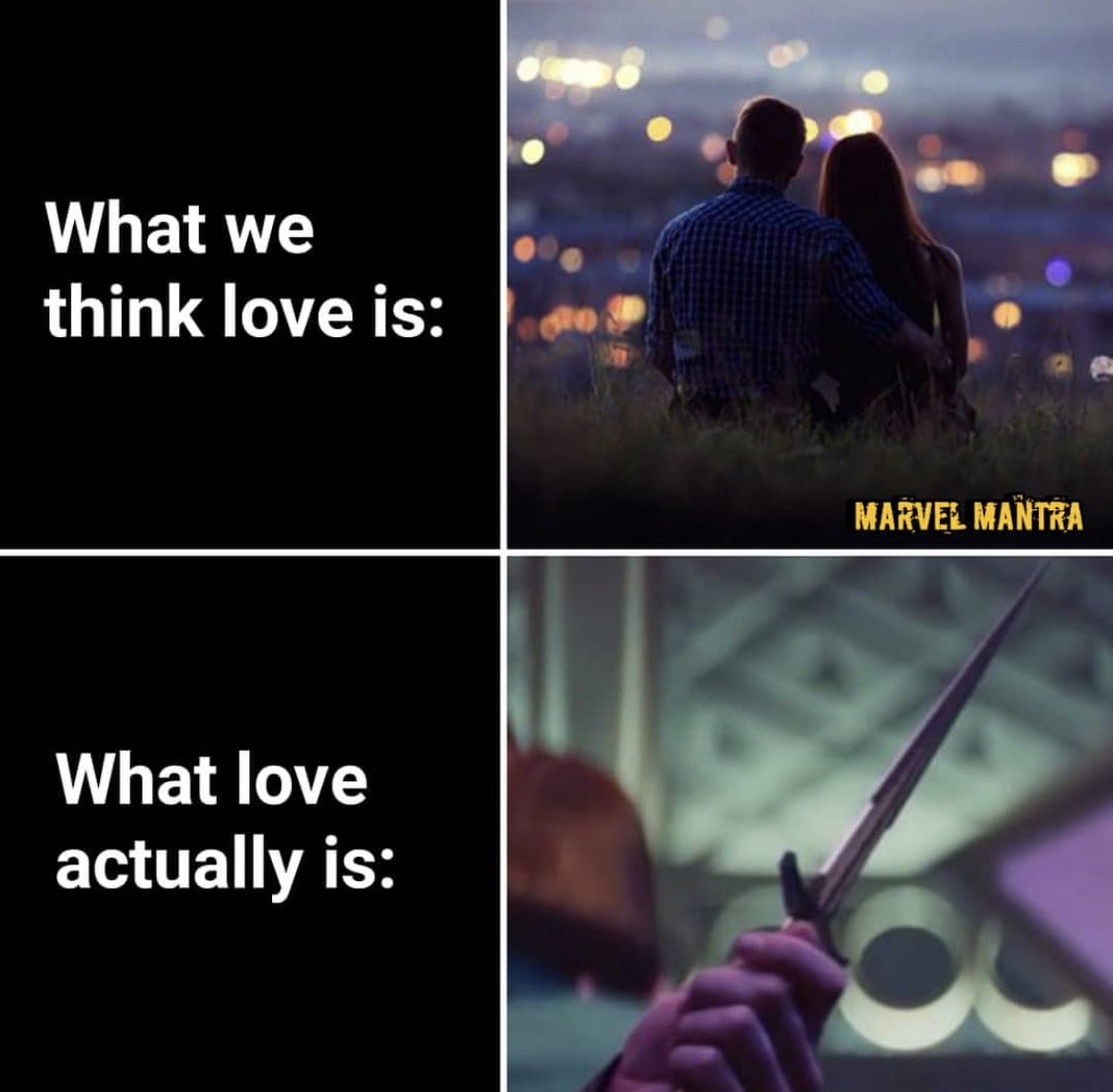 45. The Instagram refresh struggle is real.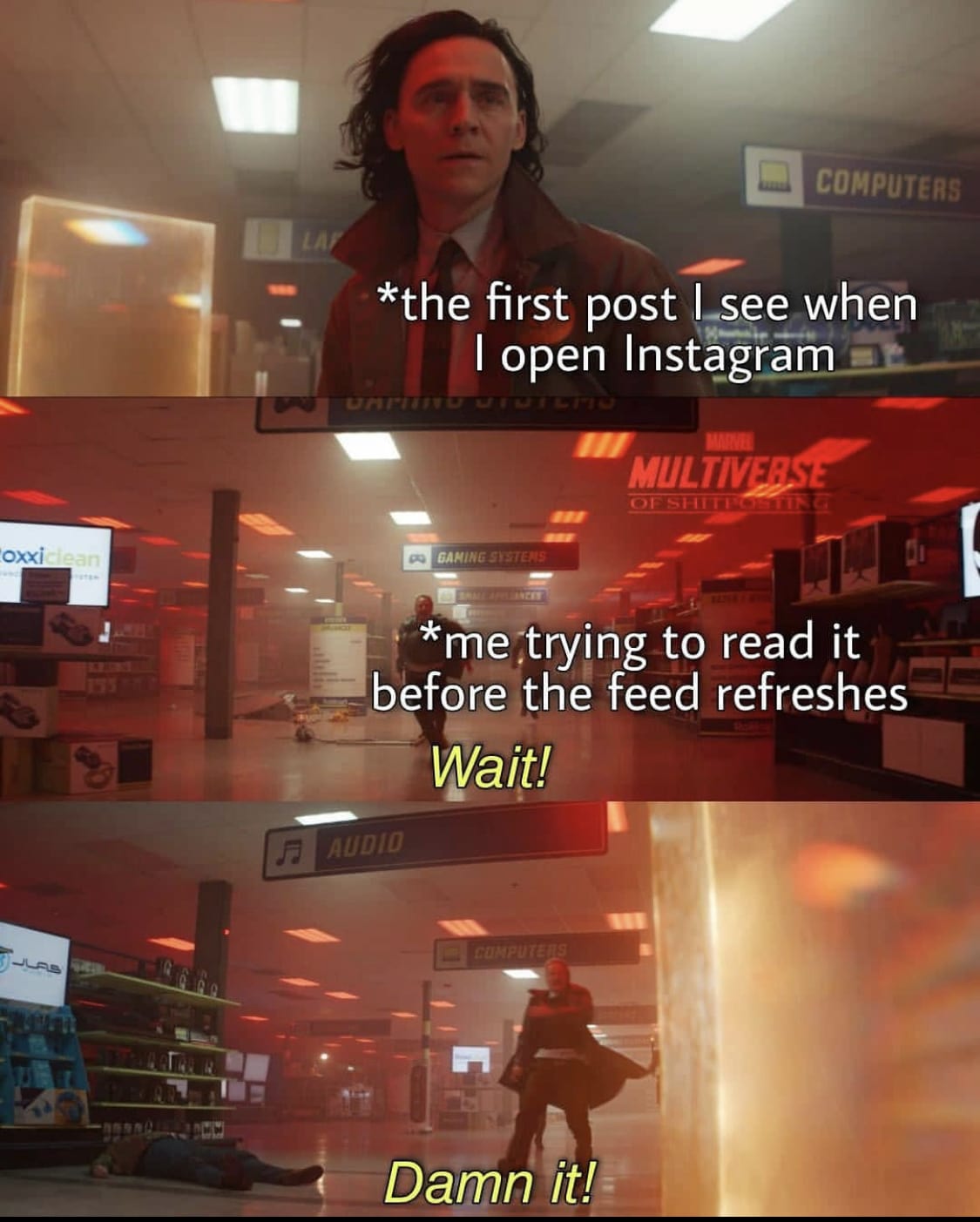 46. Petition for a musical episode of Loki in season 2.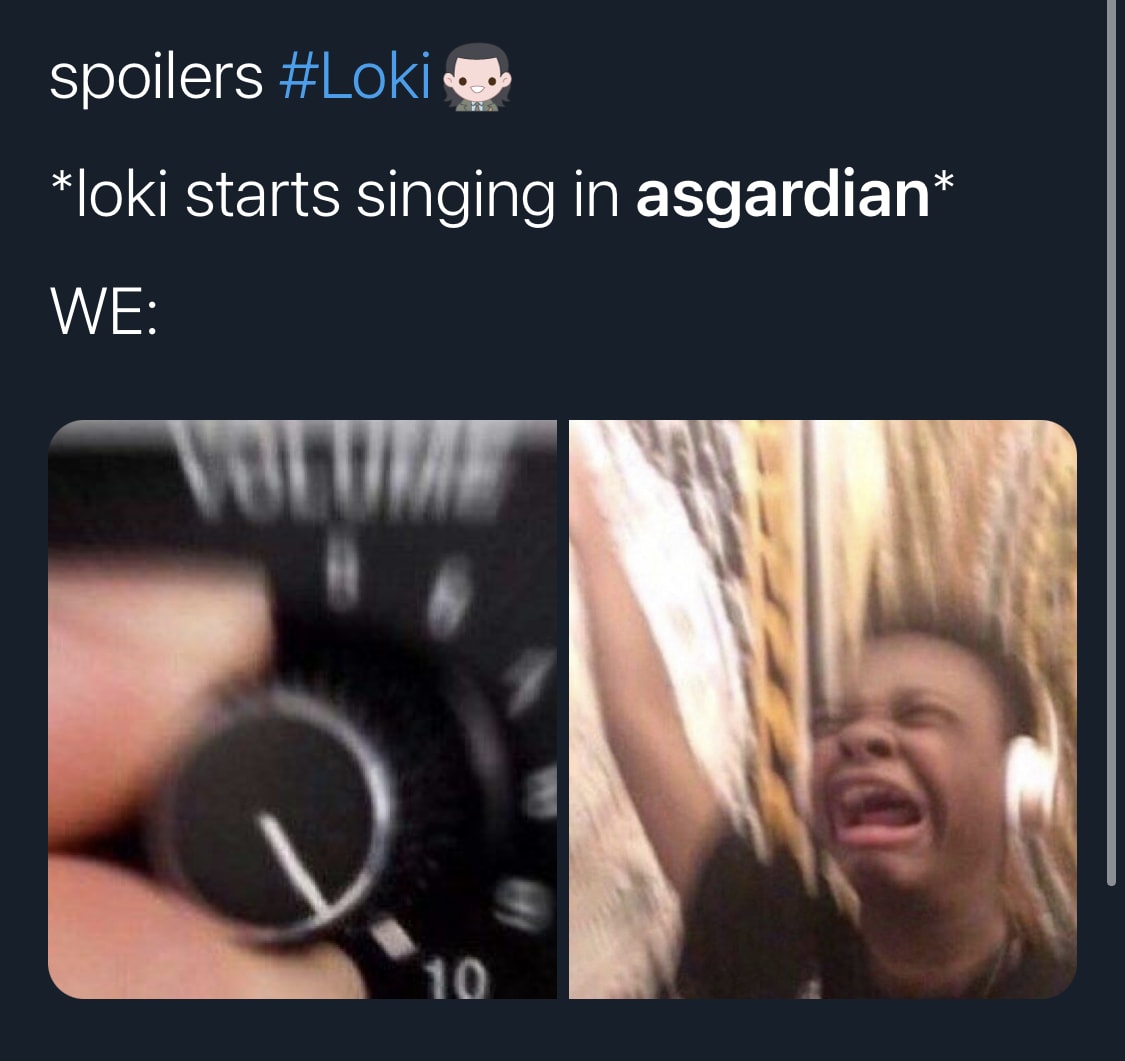 47. I would love to see this moment honestly. Ka-Chow!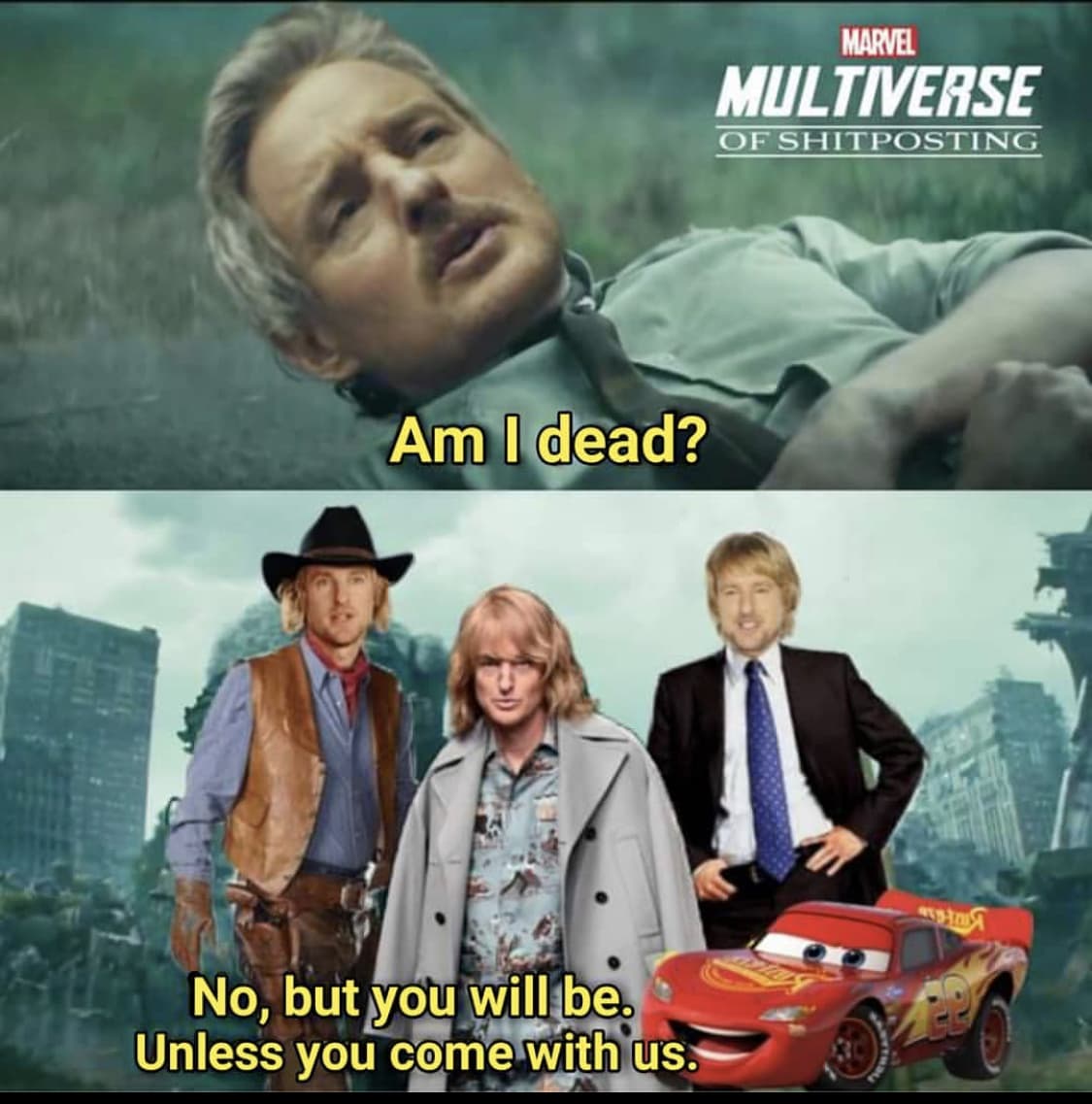 48. This would wake me up too TBH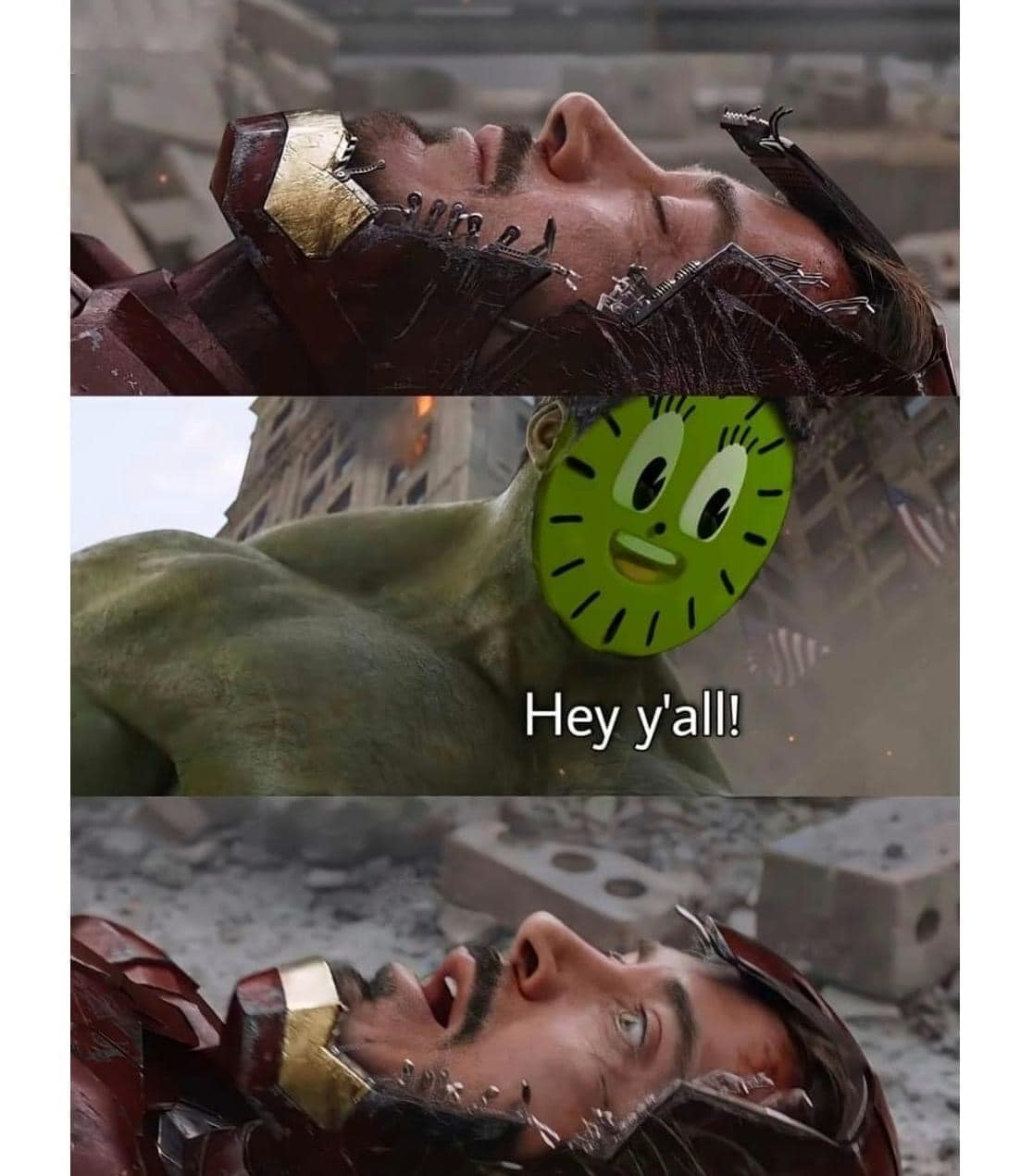 49. Seriously, Miss Minutes is terrifying.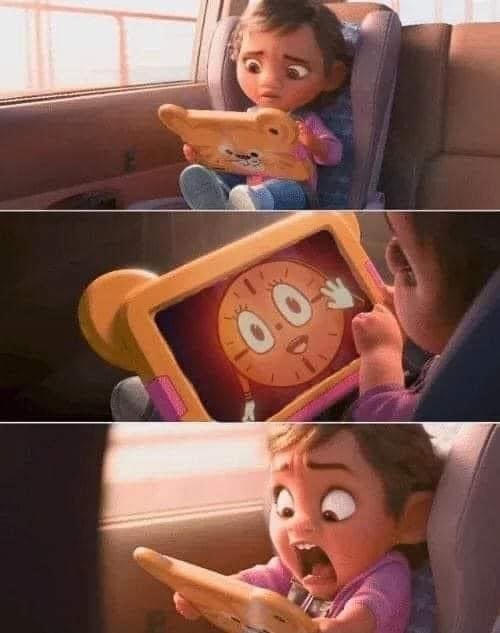 50. Doctor Strange is going to need some prescription level headache meds after that Loki finale.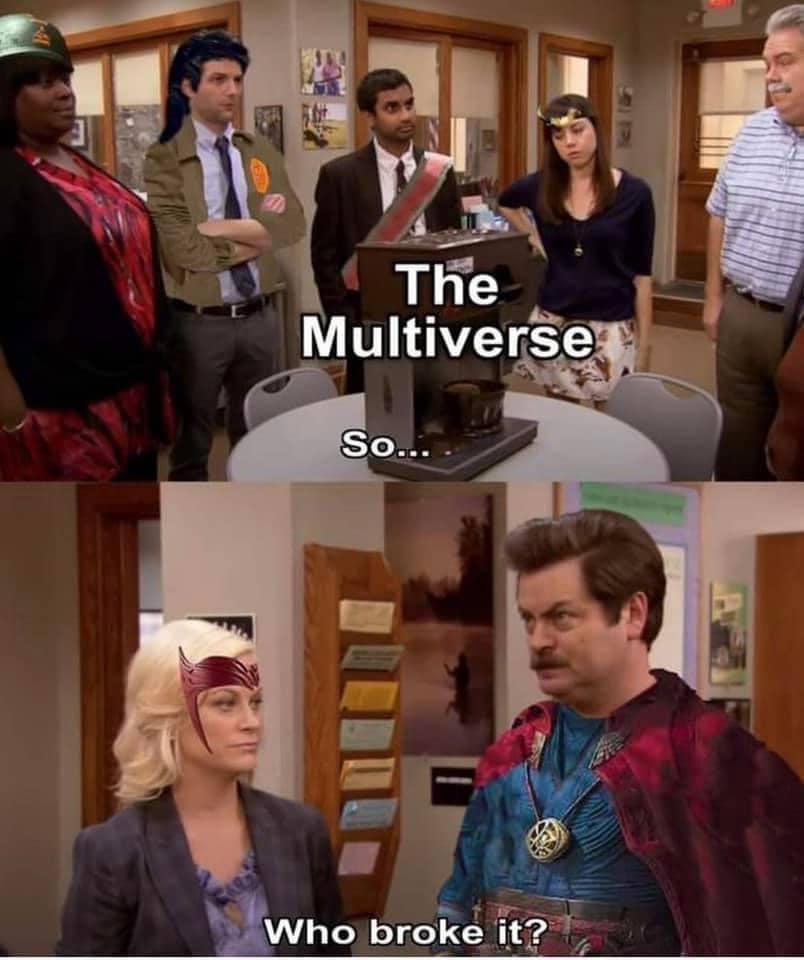 51. After her being so terrifying all I can imagine is Clippy also being something from a horror movie.
52. I'm here for the Alligator Loki supremacy.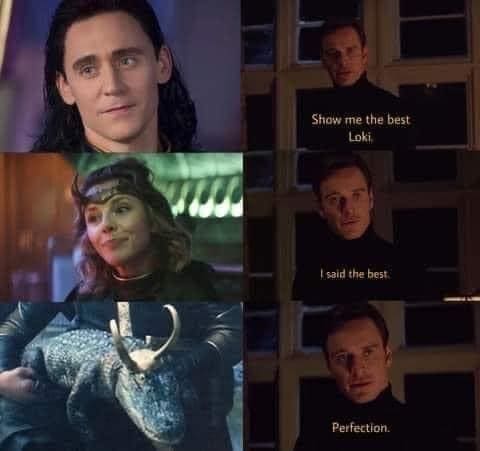 53. Even if he is a little naughty sometimes, he is still 'ohana.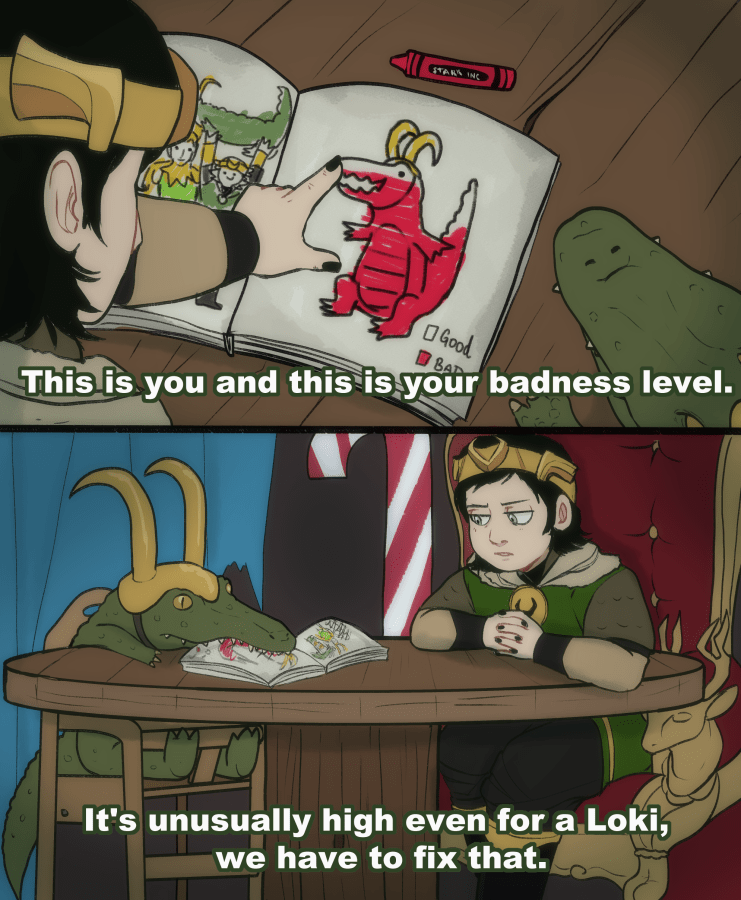 54. Not sure why this made me laugh as hard as it did but here we are.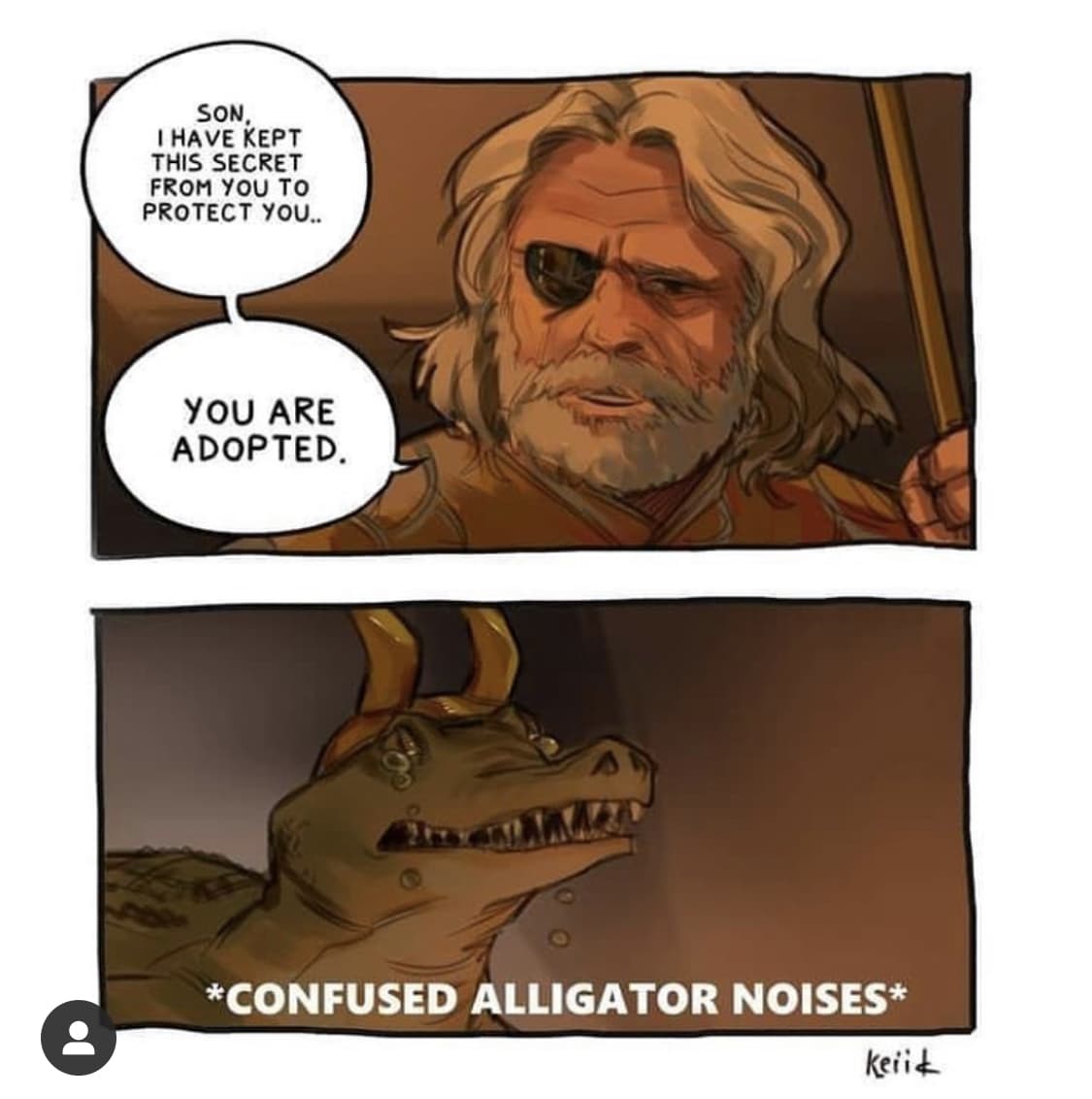 55. Come on! You love Get Help!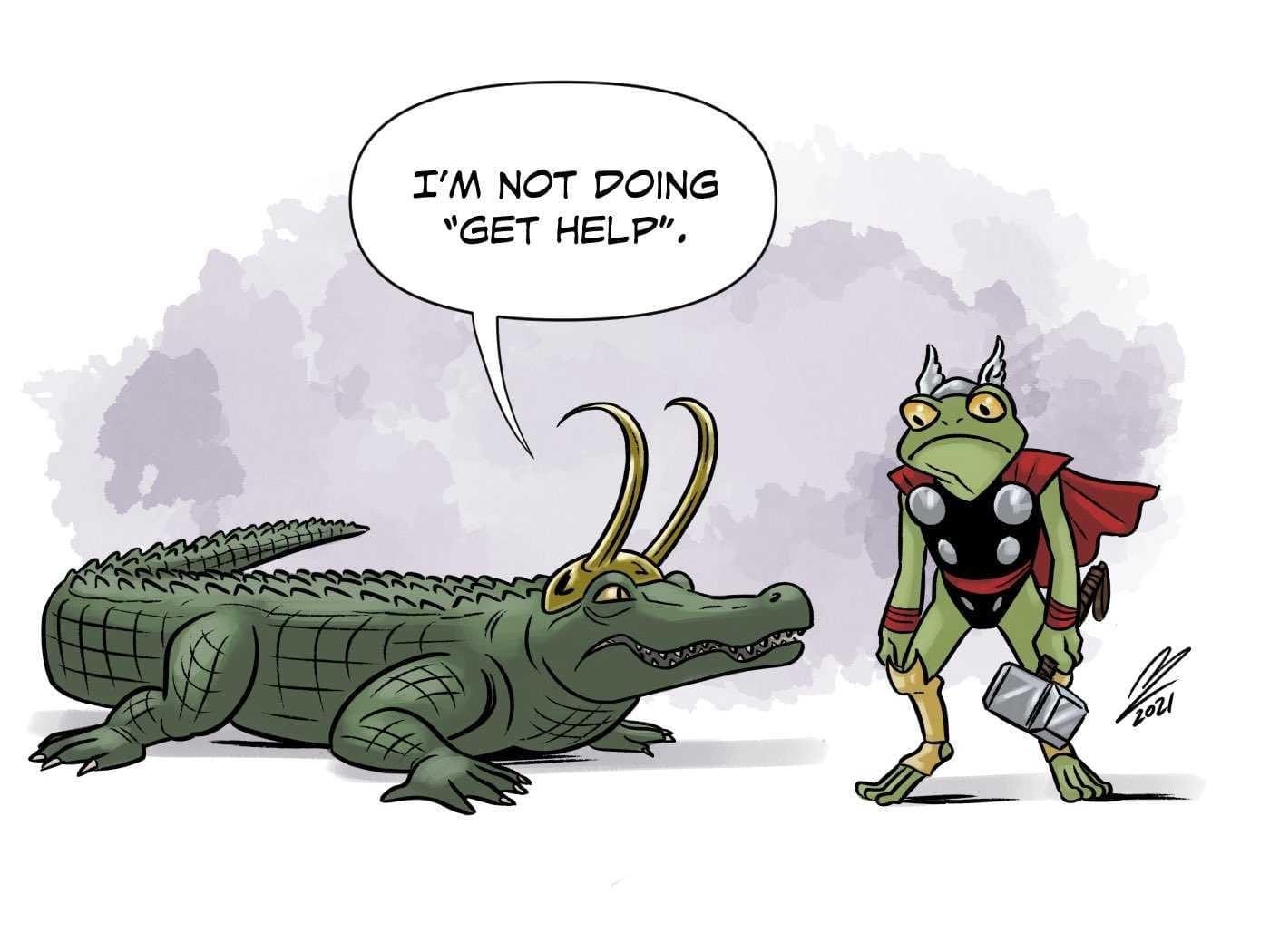 56. I kinda want to know what Charlie would think about Alligator Loki.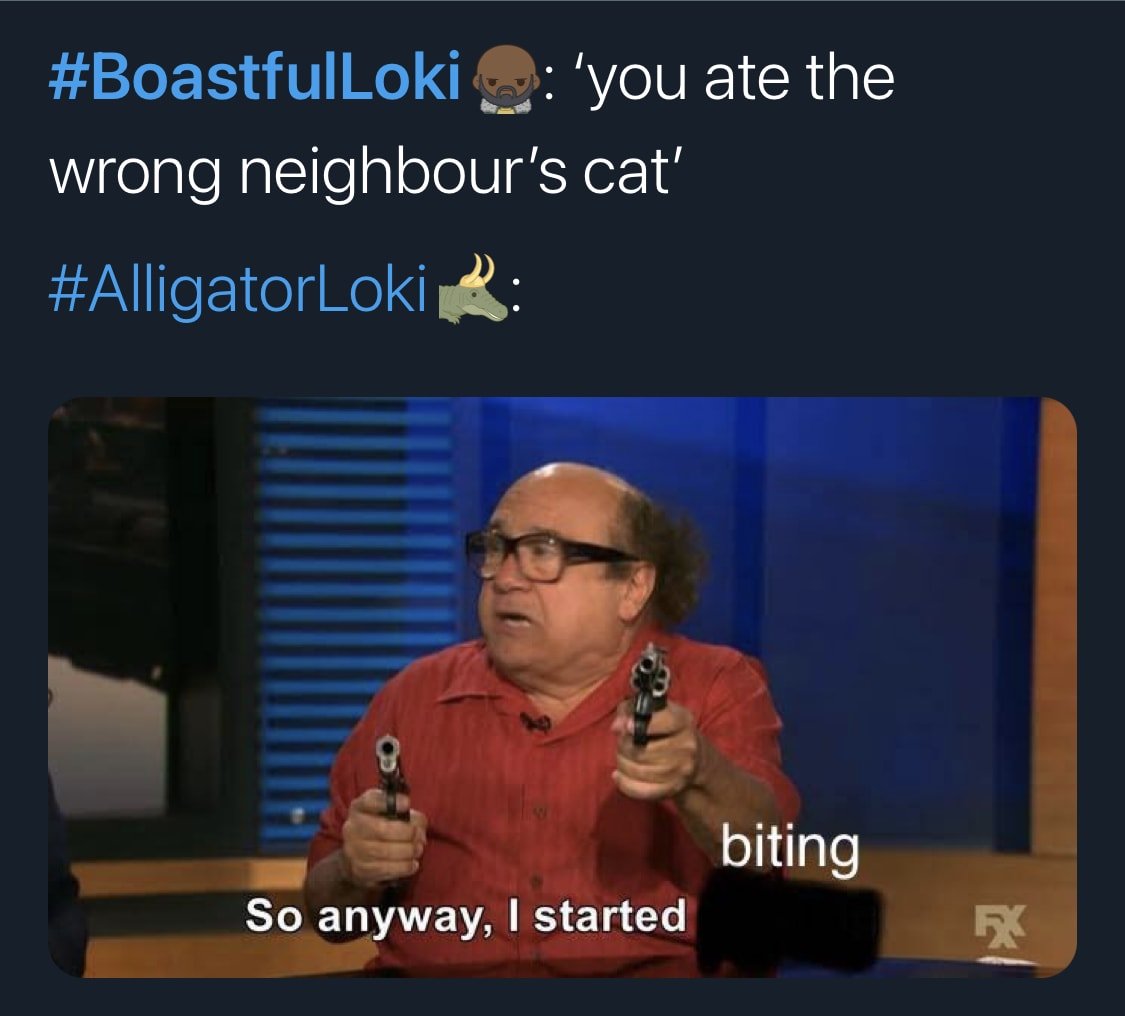 57. But we love Loki's poses Yelena.
58. This is why it's important to read my Loki Episode breakdowns… just saying!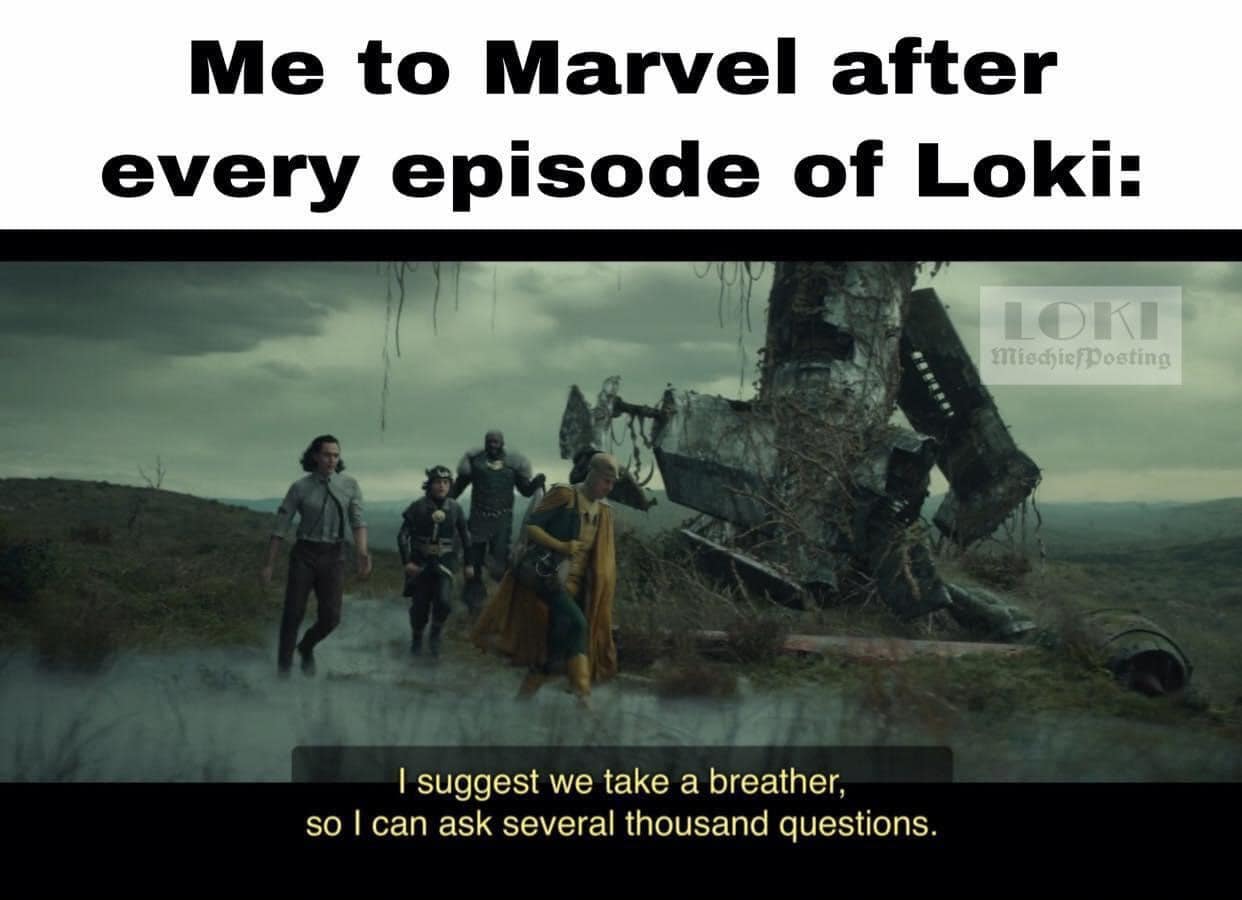 59. Me to my kids, daily.
60. Mother Flerken.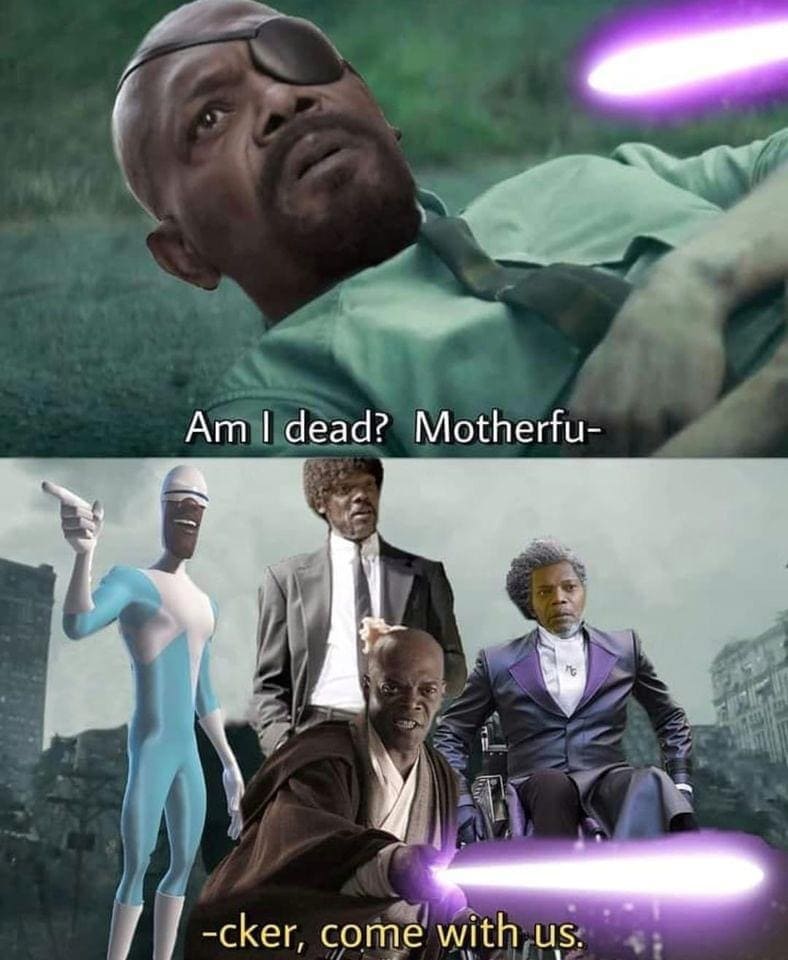 61. Dang these variants that happen when you get older.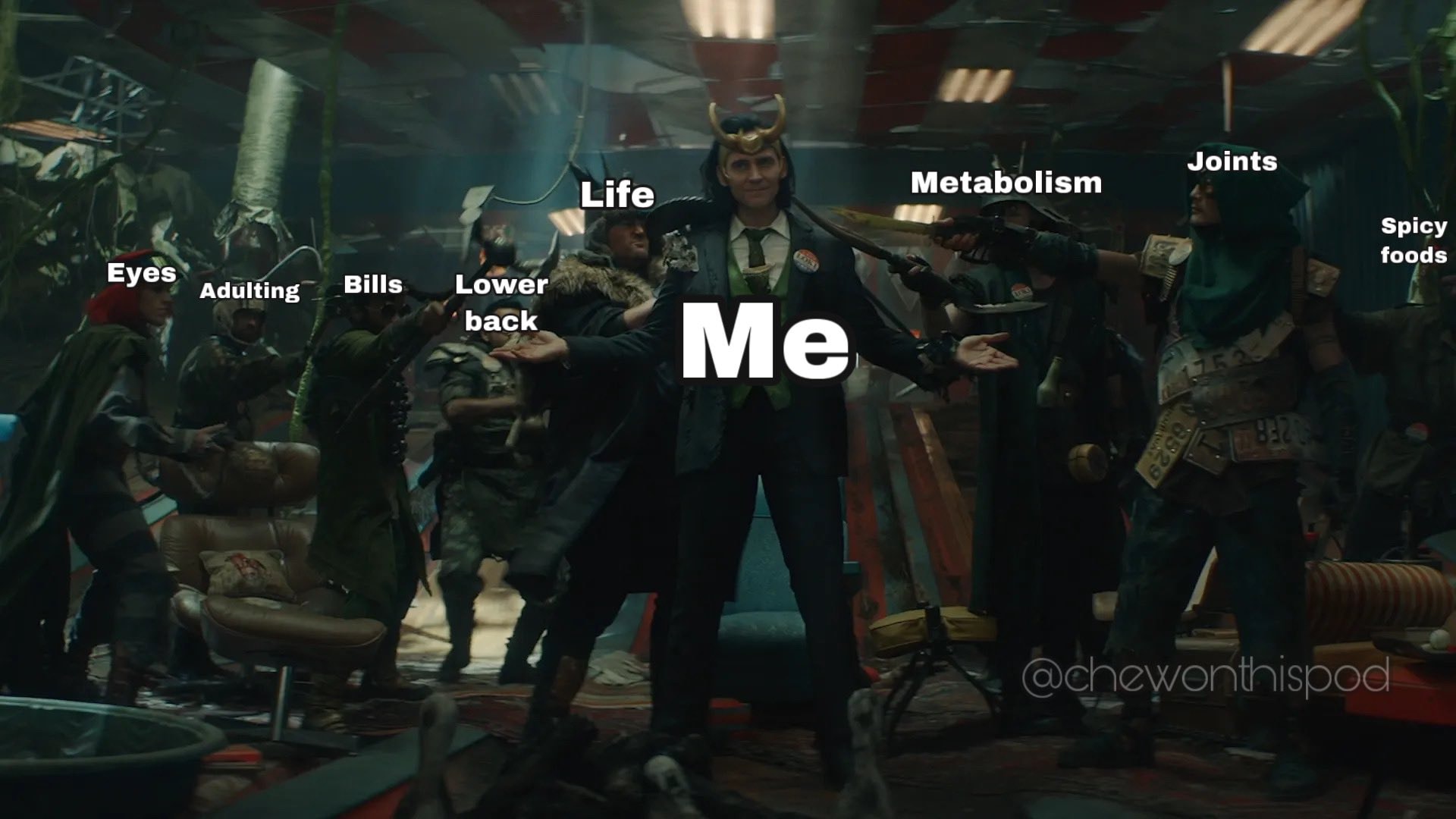 62. But why did it have to end? Someone throw me in a Time Loop prison with the Loki series quick!