Disney and Pixar's latest film, Luca, is now available on Disney+. And just in time for movie night and summer fun, I'm sharing free printable activities featuring all your favorites from the film.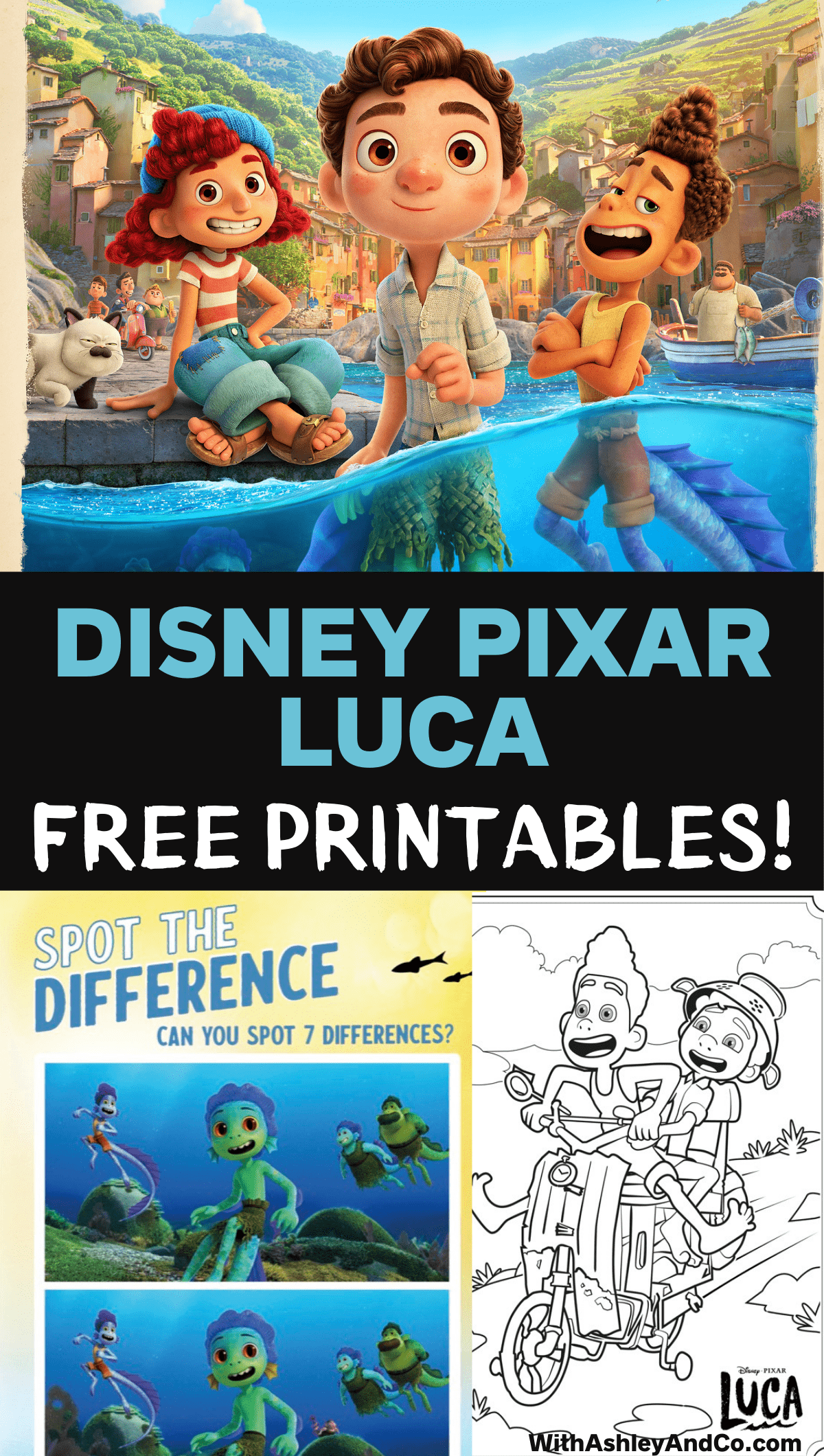 Luca
Just outside the beautiful seaside town of Portorosso in the Italian Riviera live sea monsters. They are just like you and me, taking care of their homes, farming, and raising their children to be good little monsters. Luca (Jacob Tremblay) is a good sea but he yearns to experience something outside of his little village. Luca's mother, Daniela (Maya Rudolph), is adamant that they all stay away from land. She knows humans fear them and will hurt them any chance they get. After a chance encounter with a sea monster who lives on land, Alberto (Jack Dylan Grazer), Luca faces his fear and heads to the surface.
But it isn't all gelato, pasta, and vespas. The new best friends must be careful with their secret because Daniela was right, the town is not sea monster friendly. Luca and Alberto are in for one unforgettable summer that will change their lives and the lives of their family and friends, forever.
Luca is a beautiful coming of age story that shows what happens when you silence your inner critic and step out of your comfort zone. And how the bonds of friendship can boost your confidence and help you face whatever comes your way.
RELATED: Luca Movie Review: A Heartwarming Story About Friendship & Discovery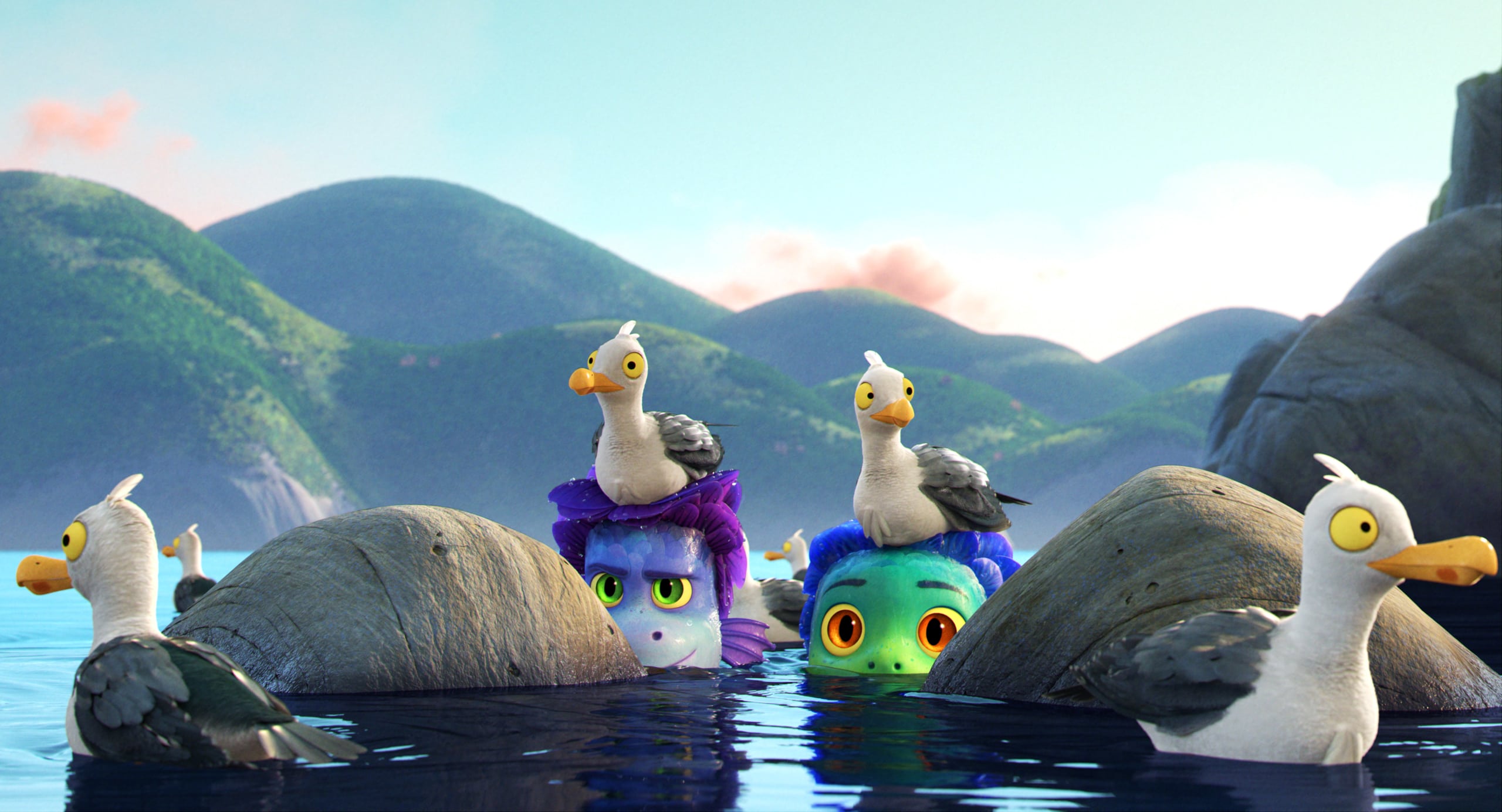 Pixar Luca Free Printable Activities
These Luca free printable activities are perfect for movie nights, pool days, or whenever the mood strikes to visit Portorosso. Kids will love coloring their favorite characters, building their own Vespa, conquering the mazes, and more!
Click to download your free Luca printable activities.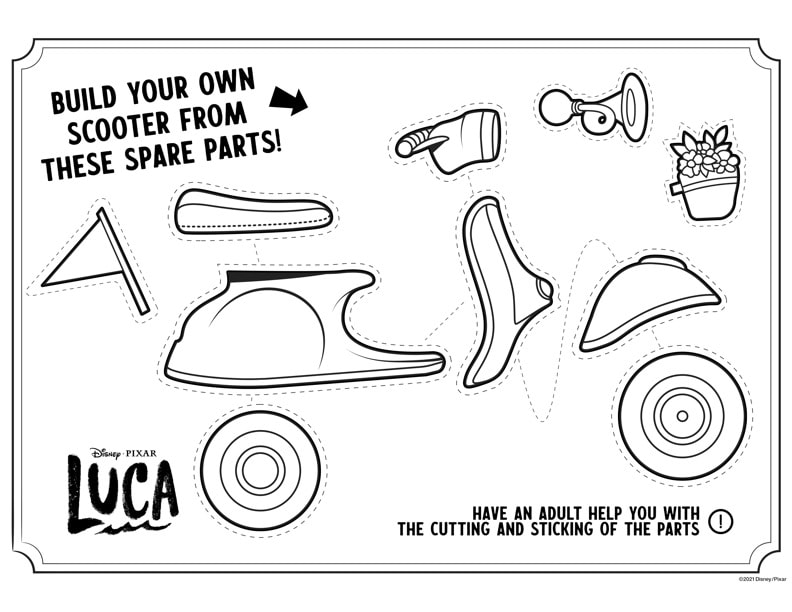 Luca is now streaming on Disney+.