In The Bad Batch episode 11, Crosshair is on the planet Ryloth helping to secure it for the Empire. Cham Syndulla and his family are not so inclined to let the takeover happen. As suspicions rise the stakes are raised for a fan favorite. Let's get into "Devil's Deal" with this Bad Batch episode 11 easter eggs and breakdown.
This is your spoiler warning if you haven't watched episode 11 of The Bad Batch.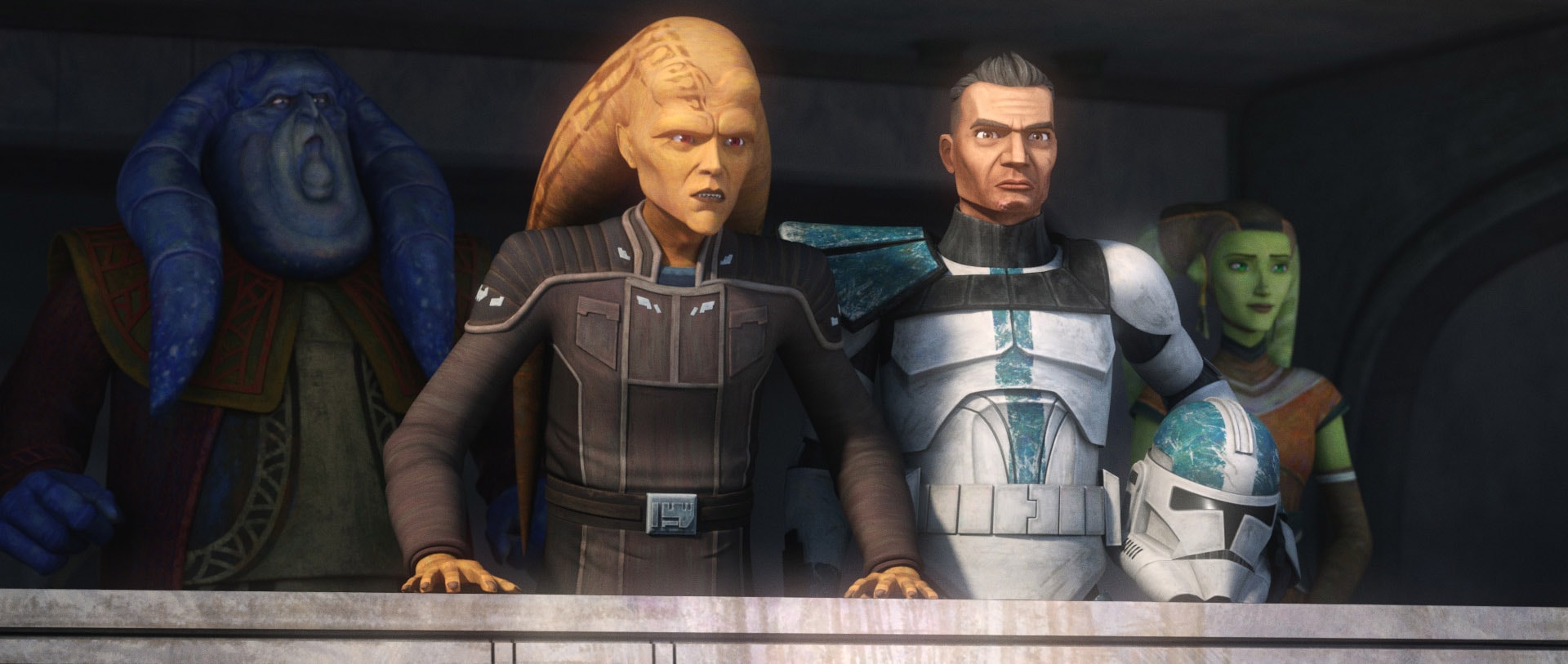 The Bad Batch Episode 11 Easter Eggs & Breakdown
The Empire has made its way to Ryloth. Crosshair is observing the crowd when he spots Gobi Glie. During the Clone Wars, Gobi was part of the Twi'lek Resistance. Afterwards he joined Cham Syndulla's Free Ryloth Movement.
Vice Admiral Rampart questions why the people of Ryloth don't seem to love the Empire. Senator Taa, General Cham Syndulla, and Eleni Syndulla want was it best for the planet and hope that the people embrace peace.
Clone Captain Howzer reassures Cham this is what they fought for, peace. Cham addresses the crowd to ease their concerns.
Rampart questions where Hera is and her mother Eleni seems suspicious of his intentions.
RELATED: The Bad Batch Episode 10 Easter Eggs and Breakdown
Hera and Chopper are investigating the new mining facility the Empire set up on Ryloth per her Uncle Gobi's orders. As she daydreams about flying, two Clone Troopers catch them.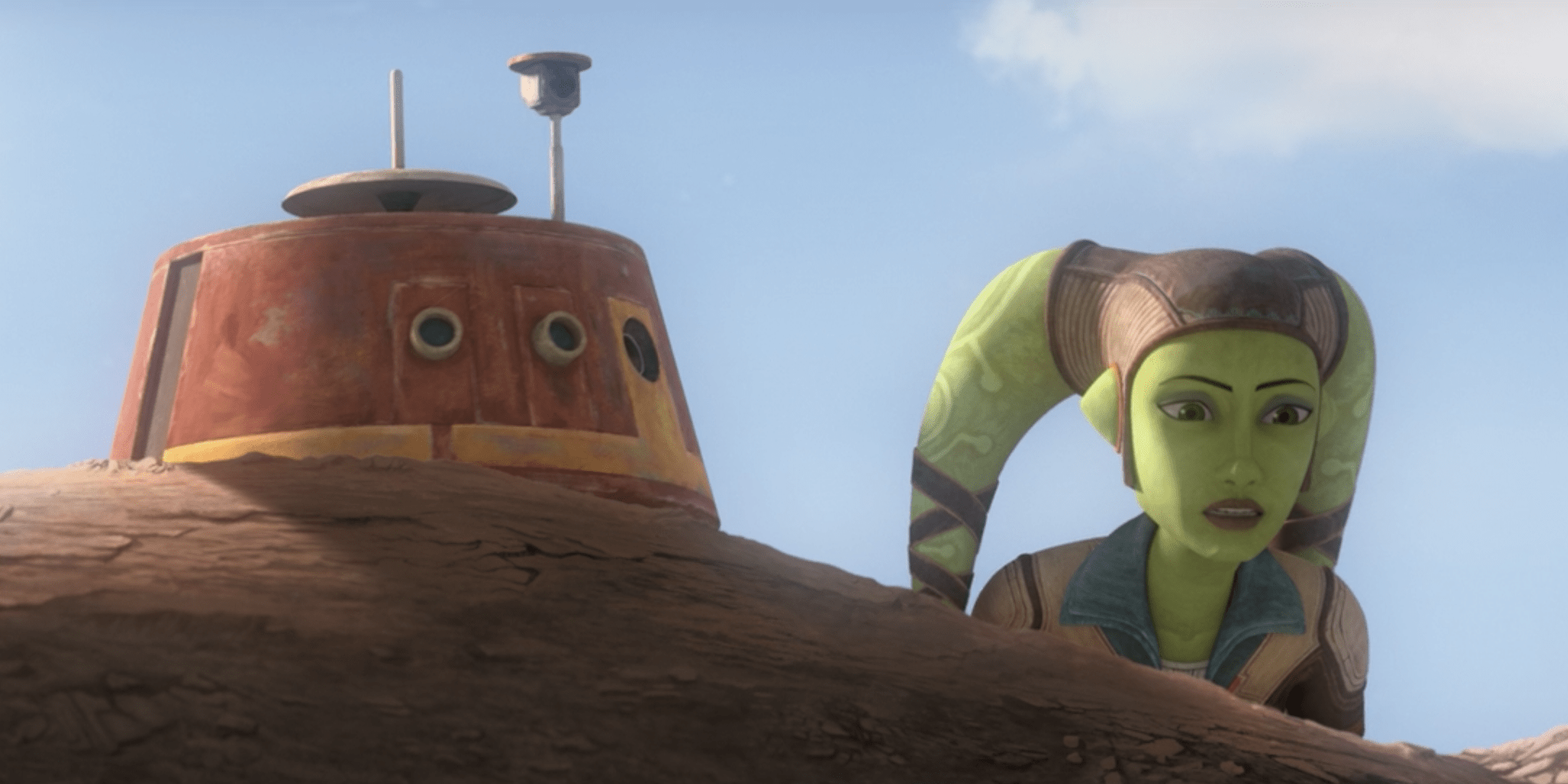 As Cham supervises the Twi'lek's turning in their weapons, Gobi tells Eleni this is a mistake. Howzer brings in Hera and Chopper, but promises not to report them this time for being inside a restricted area.
Taa is in on whatever the Empire has planned and clearly has issues with how much Cham is adored by all the people.
Cham and Eleni take a tour of the doonium mining facility. Doonium is the metal used to build starships. The Empire is stock piling the metal in order to build the first Death Star.
Gobi heads out on a supply run taking Hera with him, promising to let her fly. Crosshair is watching however and tags the ship with a tracker.
Gobi's contact happens to be Cid, who sent Clone Force 99 to deliver the weapons including three dozen blasters and a case of thermal detonators.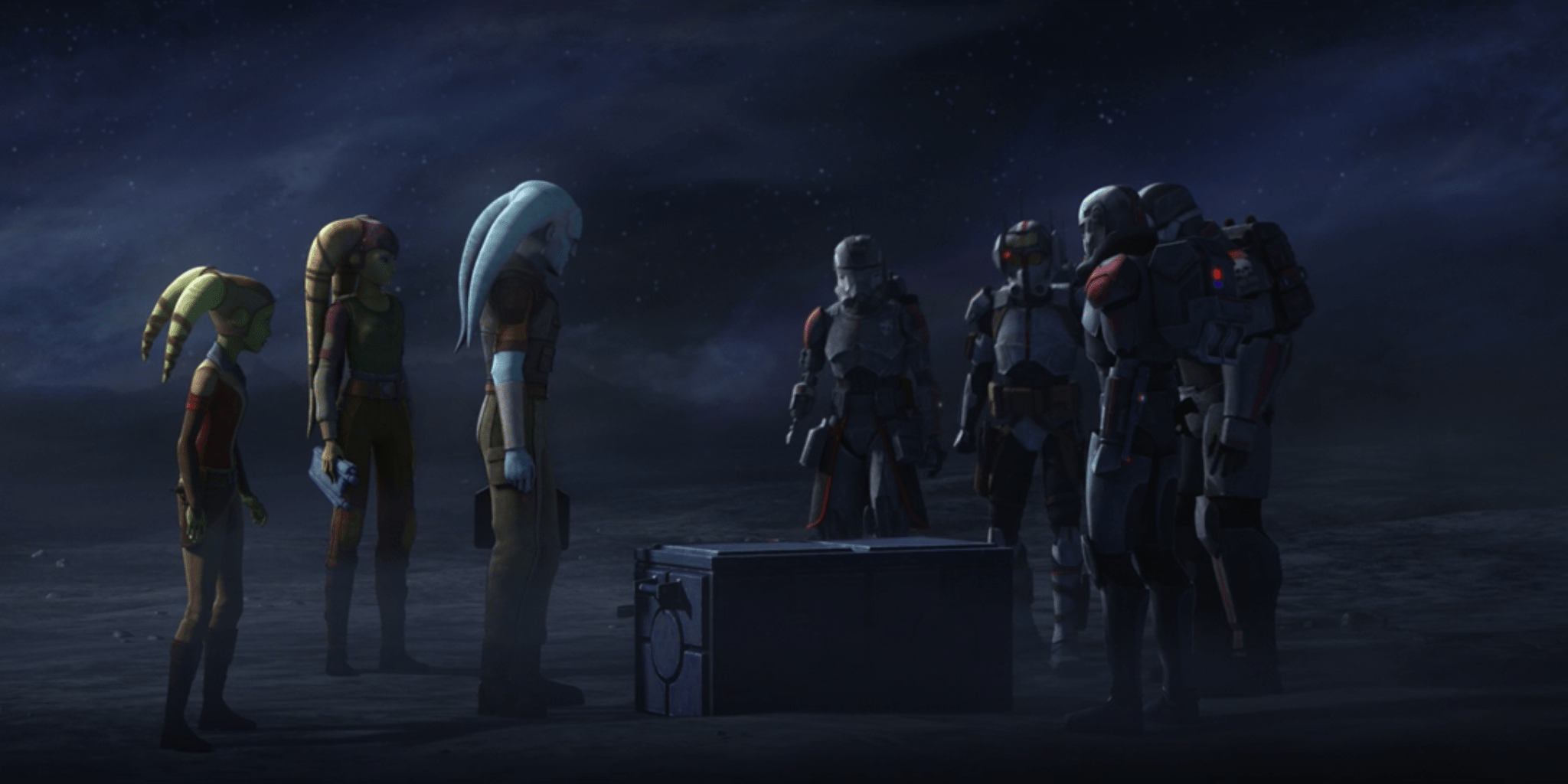 Omega takes Hera inside the Marauder for a tour.
Upon their return to Ryloth, Gobi's ship gets chased by an Imperial ship and is then shot down by Crosshair. Rampart orders them to be taken into custody. Howzer seems reluctant to arrest young Hera.
Taa has charged them with treason and won't even give them a trial. Eleni, Cham, and Chopper set out to rescue Hera and the others. Several of the Twi'leks are riding blurrgs, the same creature Kuiil rode in The Mandalorian.
Cham and Eleni rescue Hera and the others. Cham wants to execute Taa but is talked out of it by Eleni and Howzer. Crosshair however does shoot Taa, which was part of Rampart's plan all along, to frame Syndulla.
Eleni orders Chopper to get Hera to safety and Howzer is tasked with finding her and bringing her back.
The Bad Batch is now streaming on Disney+.