Last week, Loki and Sylvie enchanted Alioth to reveal the palace of the person behind the Time Keepers and the TVA. However he and Sylvie have a tough choice to make, one that will affect not only them but the sacred timeline. Loki episode 6 revealed so much and kept us on the edge of our seats. Let's find the easter eggs and get into this breakdown.
Spoilers ahead if you haven't watched Loki episode 6 "For All Time. Always."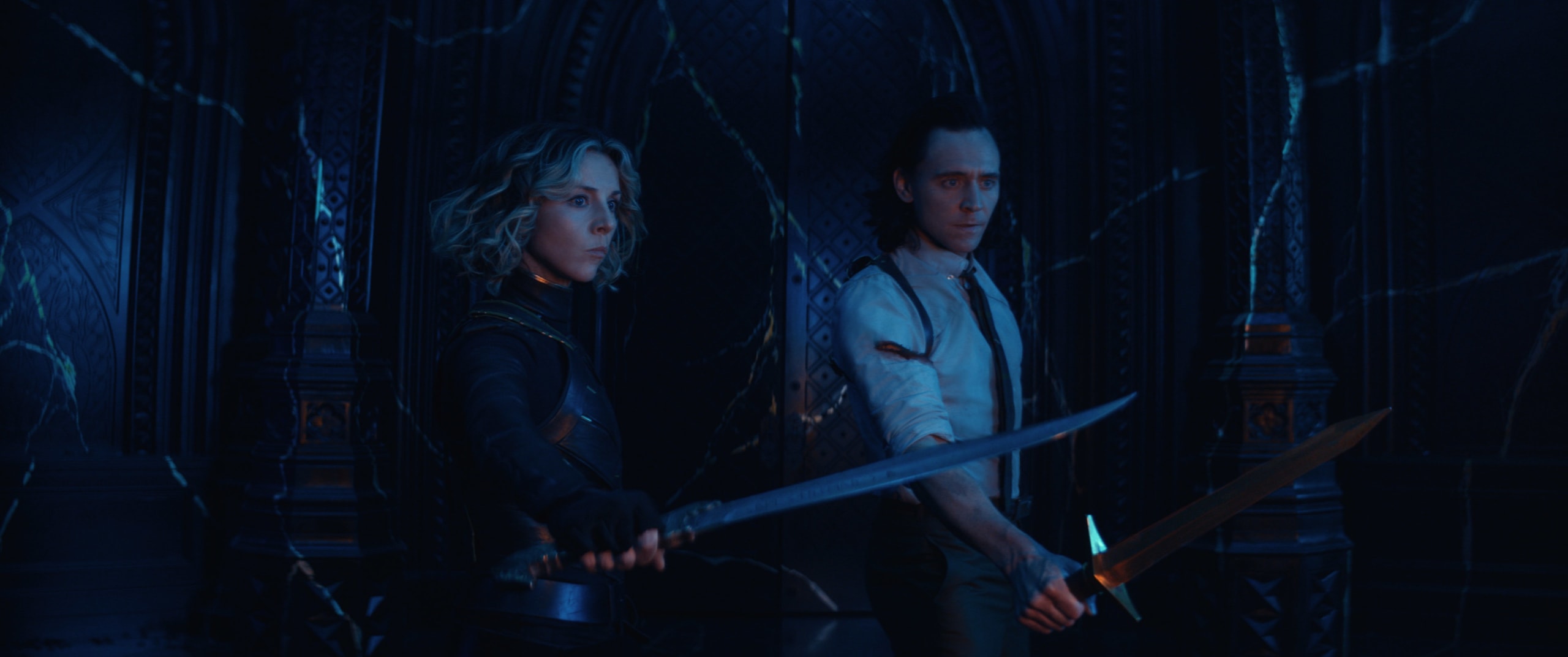 Loki Episode 6 Easter Eggs & Breakdown
During the opening credits, Peggy and Steve's song "It's Been A Long, Long Time" by Harry James is heard playing while various audio snippets from previous MCU films are heard, including Falcon calling Ant-Man Tic Tac, Hope telling Scott that's how you punch, Black Panther saying Wakanda Forever, Scott Lang, Black Widow, Star-Lord, Friend from work Thor: Ragnarok, I can do this all day Steve Rogers, Hank Pym, Carol Danvers, Loki, Korg, Nick Fury, and more.
Then Neil Armstrong is heard giving his famous speech from the moon landing. This is followed by snippets from Greta Thunberg, Malala Yousafzai, and Nelson Mandela. Classic Loki is heard yelling Glorious Purpose. Vision is heard saying "What is grief if not love persevering?" Followed by Maya Angelou and finally Sylvie saying open your eyes.
Loki and Sylvie are standing before the castle that was seen past Alioth in the last episode.
RELATED: Loki Episode 5 Easter Eggs & Breakdown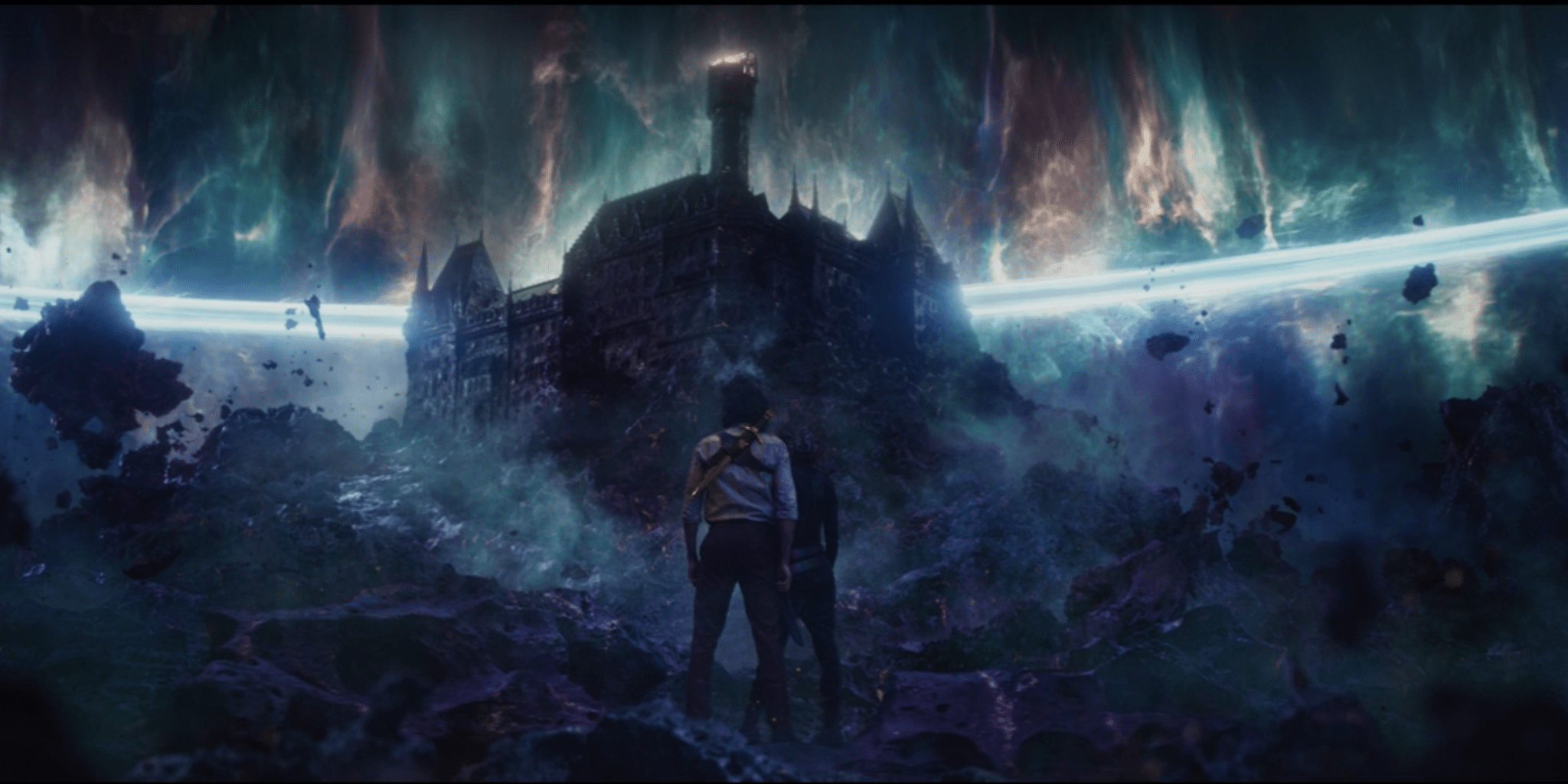 On the threshold Sylvie tells Loki she was pruned before he even existed. She needs a moment to get her head straight. However, the door swings open in true haunted mansion form.
Miss Minutes appears, welcoming them to The Citadel at the End of Time. In the comics, this is the home of He Who Remains, the creator of the Time-Keepers and the last director of the TVA.
Miss Minutes confirms it is He Who Remains who resides here in The Citadel. He created everything and he controls everything. In the end it is only He Who Remains.
He has sent Miss Minutes to bargain with Loki and Sylvie. He will reinstate them in the timeline without causing disruptions. They can live the lives they've always wanted and the TVA can continue doing its work.
For Loki, he is promising that he will win the Battle of New York against the Avengers, that he can kill Thanos and have the Infinity Gauntlet plus the Throne of Asgard.
Sylvie on the other hand is promised a lifetime of happy memories. Plus they can both be together on the same timeline.
Loki and Sylvie refuse to fall for this trick. Miss Minutes disappears.
At the TVA, Renslayer seems sadden by the loss of Mobius. She also does not receive the files she asked for from Miss Minutes. Minutes tells her "he" thinks these would be more useful and does not tell Renslayer who he is.
Loki and Sylvie walk through the Citadel. They enter a room with statues similar to the ones in the TVA. He Who Remains opens the door and invites them into his office. He also makes a remark about Miss Minutes still calling him by that name. He Who Remains is played by Jonathan Majors aka Kang The Conqueror.
They try to kill him in the elevator but he is too fast for them.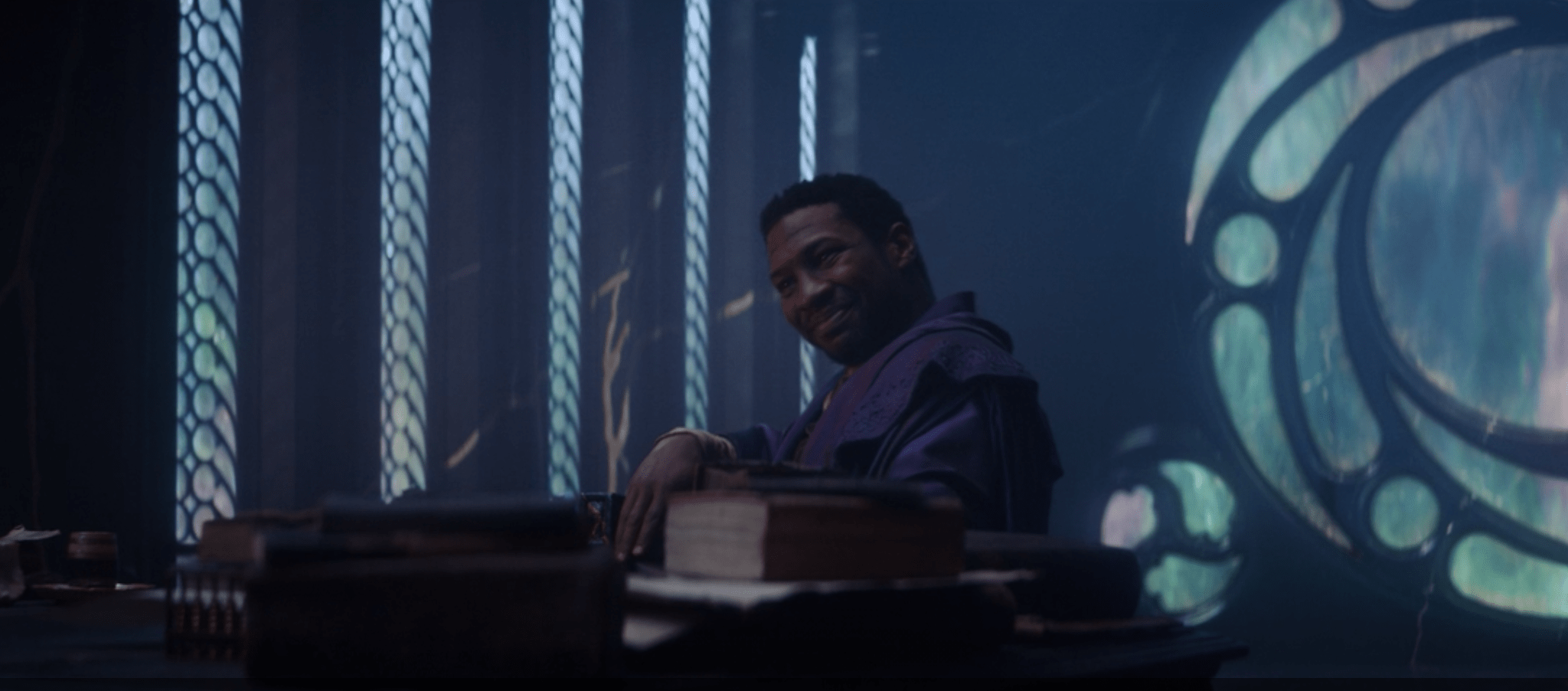 Mobius confronts Renslayer. In Fremont Ohio, 2018, Hunter B-15 leads a group of TVA hunters to Renslayer's office. She is the principal of Franklin D Roosevelt High School, the pen that is shown in episode 2.
He Who Remains shows Loki and Sylvie this was all suppose to happen. That he paved the road to get them to The Citadel. He saw it all happen, even the touching look by the lake.
Renslayer leaves Mobius behind at the TVA, in search of free will. She knows that there is only one person with free will and that is He Who Remains.
He Who Remains explains to Loki and Sylvie he is afraid of himself. He explains he has been called many names including a ruler and a conqueror. Ahem Kang The Conqueror who is confirmed to be the big bad of Ant-Man and the Wasp Quantumania.
He goes on to explain how in the 31st century a variant of himself discovered worlds stacked upon worlds, the other realities. Eventually war broke out with one variant trying to take out the others. He discovered Alioth and managed to harness his power in order to bring peace, ending the war. He isolated the timeline and created the TVA in order to maintain it, to keep everyone safe.
He warns them that if they kill him they would encounter his variants, who are far worse and more evil. He gives them two options. One kill him and get an infinite amount of devils in return. Or two, Loki and Sylvie take over for He Who Remains.
Essentially this version of Kang is Immortus. In the comics one of Nathaniel Richards incarnations is Immortus, or future Kang. This version of Kang wanted to maintain the timeline and keep his other selves from interfering with his destiny.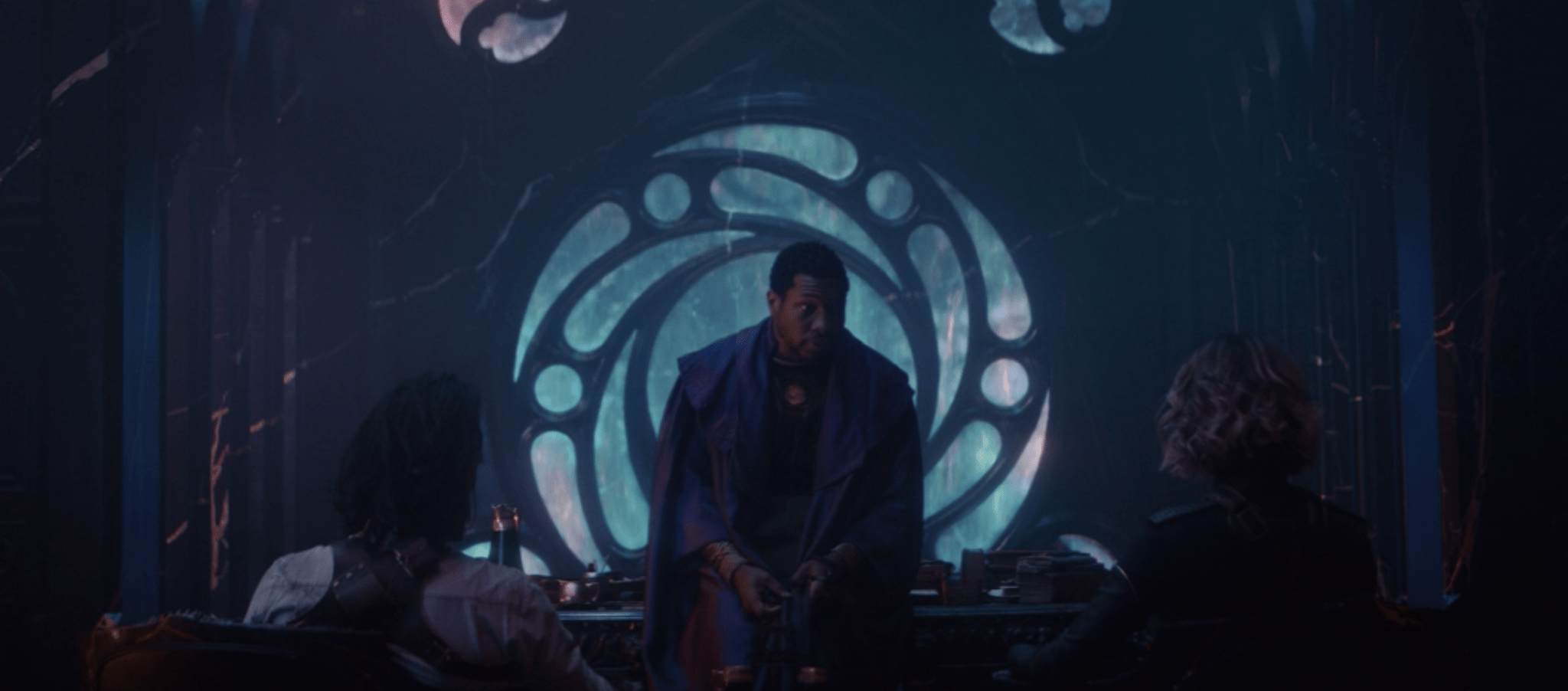 They think he is lying, however he wants to turn his power over to them because they are the right ones for the job. If they kill him the Sacred Timeline would be exposed. He would rather they become the benevolent rulers of the TVA, they could even tell the workers why they do what they do.
After passing The Threshold, He Who Remains no longer knows what is going to happen. Which means he can be killed. The timeline also begins to branch and some branches cross each other. Sylvie attempts to kill him but is stopped by Loki who believes he was telling the truth.
He Who Remains also talks about reincarnation. In the comics, Loki returns again and again from death via reincarnation. This is also a foreshadowing for the end when he tells Sylvie see you soon.
Sylvie thinks Loki is just after a throne. She regrets trusting him, Loki however is hurt that she thinks so little of him after all they have been through.
Loki and Sylvie fight but he doesn't want to hurt her. In tears he tells her, he just wants her to be okay. She kisses him in order to distract him long enough to open a door back to the TVA. After pushing Loki through, Sylvie kills He Who Remains while he laughs and says I'll see you soon.
The timeline branches and crackles with energy. At the TVA the monitor beeps showing several red lines. Some of the timelines are intersecting. It's quite madness…
Loki tries to warn Mobius and Hunter B-15 about the impending war and variants of He Who Remains. Mobius doesn't remember Loki.
Loki looks out and sees that the statues of the Time-Keepers have been replaced by one who looks like He Who Remains. In fact this is a nod to the fact that in the new timeline, Kang The Conqueror is in control.
The final shot is confirmation that there will be a Loki Season 2!
No, there is no post credit scene in the Loki finale. With the final shot of Kang's statue coupled with the promise of another season, I'm actually okay with there not being a post credit or mid credit scene. But only this once Marvel, lets not make this a habit.
All episodes of Loki are now available on Disney+.