In The Bad Batch episode 14, Clone Force 99 receives a distress call from their friend Captain Rex. He needs there help in rescuing a familiar Clone Wars face, Captain Gregor. Unfortunately one of their own is left in dire circumstances. Let's get into "War-Mantle" with this Bad Batch episode 14 easter eggs and breakdown.
This is your spoiler warning if you haven't watched episode 14 of The Bad Batch.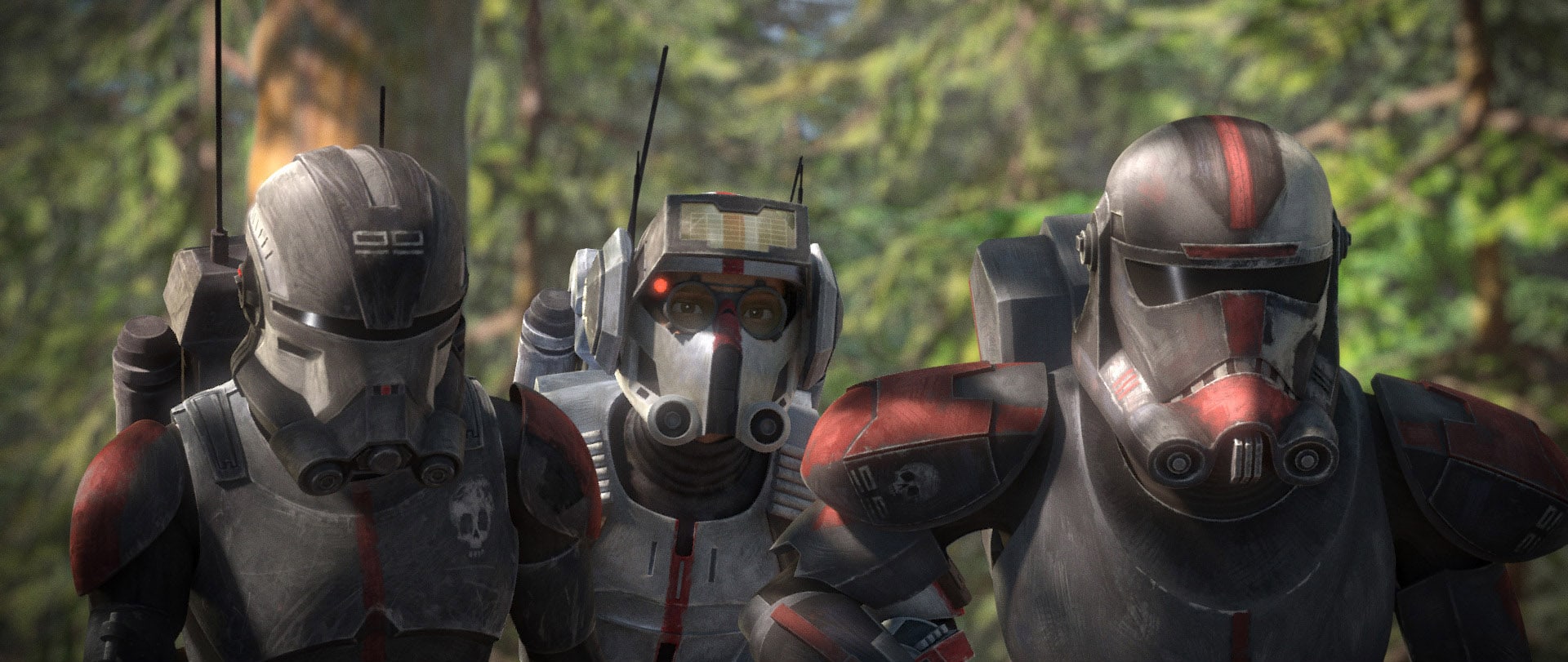 The Bad Batch Episode 14 Easter Eggs & Breakdown
This week opens with a Clone Trooper running through the woods being hunted by other troopers and their lizard dogs, Massiffs. They are famously used by Tusken Raiders. They were first seen in Star Wars Attack of the Clones. He is captured.
Somewhere in hyperspace, Clone Force 99 receives a distress call from Captain Rex. He wants them to go help the trooper that was captured on the planet Daro. That trooper is CT-5576 otherwise known as Captain Gregor. Gregor was the captain of the Foxtrot clone trooper squad.
Daro is a forest planet in the Outer Rim Territories. The Empire has a secret military base there.
Hunter hesitates before agreeing to head to Daro. They are in the middle of a mission for Cid and if they deviate they won't be paid. However Rex wouldn't have asked them for help if it wasn't dire.
RELATED: The Bad Batch Episode 13 Easter Eggs and Breakdown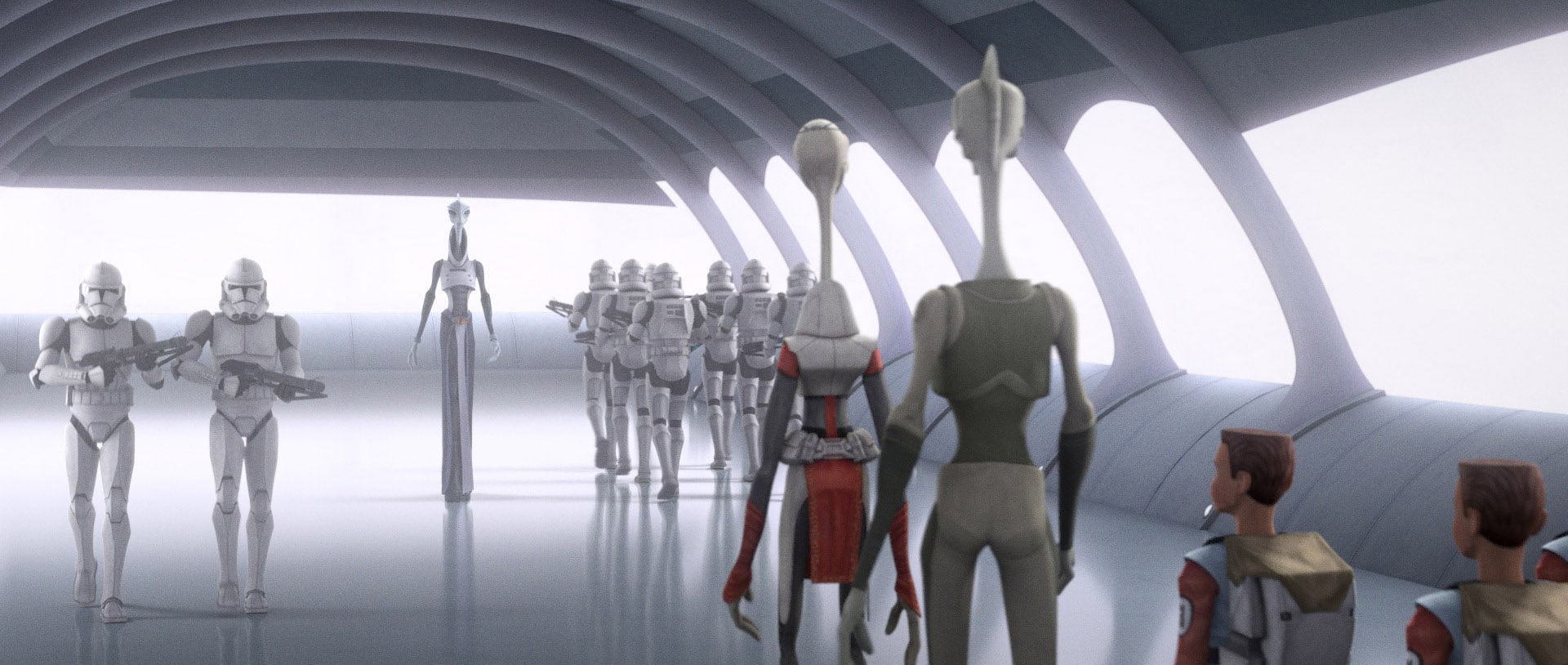 On Kamino, General Rampart and Crosshair discuss their new orders. Mobilize all viable Clones and keep an eye on the Kaminoans. It's obvious those orders include getting rid of all the Kaminoans so they won't be able to create another army for the Empire's enemies.
Lama Su warns Nala Se that since the empire has canceled all their contracts they are in danger. He tells her to gather everything and everyone essential and he will arrange their departure.
The Batch lands on Daro. They discover the clone has been captured. Wrecker and Omega go back to the ship while the others investigate what is inside the mountain, the secret military base.
They discover that the empire is replacing clone troopers with TK Troopers. TK is another way of saying operating number.
Gregor explains about the new troopers, and how they are replacements. He has been an instructor for the new troopers at the base but defected and that's why he was captured for being a traitor. He also jokes he didn't teach them everything because that wouldn't be very smart. Maybe this is why troopers are notoriously bad at aiming.
During the escape that encounter Scorch from the Delta Squad.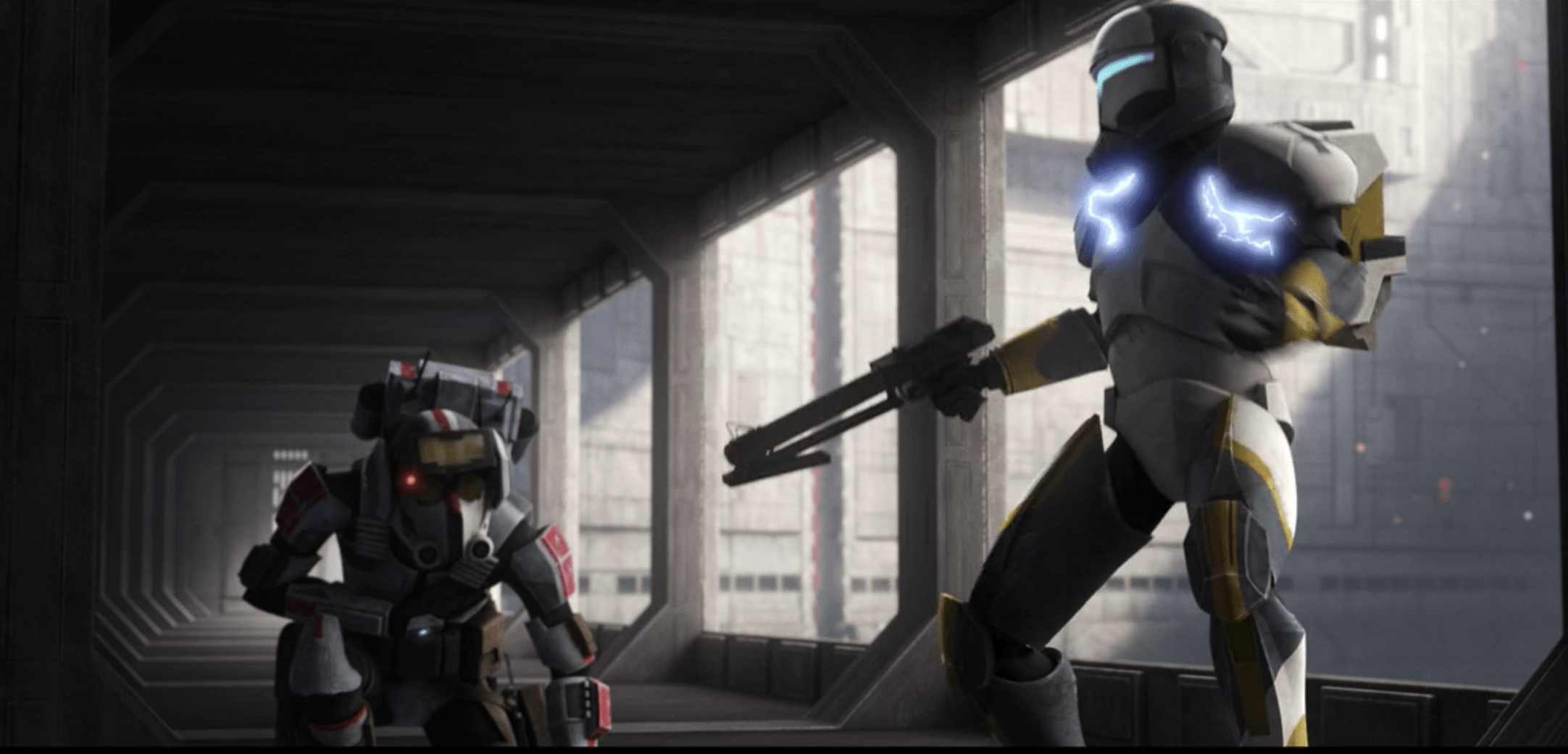 As the Marauder approaches to extract them from the base, the clones attack them in the tunnel and shoot at the ship. The ship takes damages and begins losing power, Omega plugs Gonky, their GNK droid into the ship to use for power.
Tech flies back to save Echo and Hunter. Hunter falls through the trees, which is very similar to a scene in Rambo: First Blood. Hunter has always given off Rambo vibes.
Unfortunately, Hunter is captured by Scorch. He orders the batch to leave him behind in order to save themselves.
Rampart discovered the plan to escape Kamino. He keeps Nala Su around as she is useful as a scientist. He tells Lama Su he has no use for him.
In his jail cell, Hunter is visited by his old friend turned nemesis, Crosshair.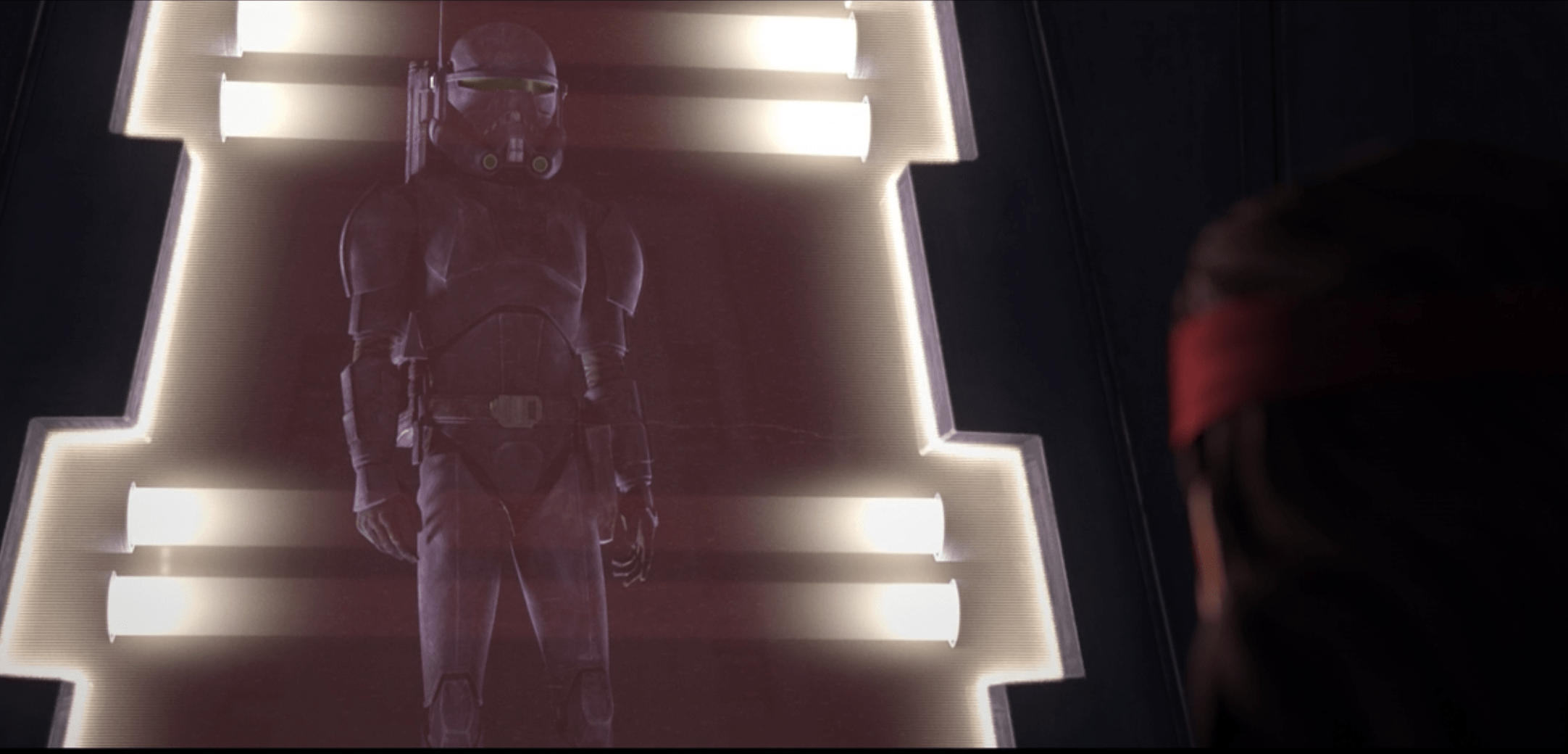 The Bad Batch is now streaming on Disney+.