Space Jam A New Legacy is a fun popcorn flick for the family this summer. It packs in comedic beats, over the top tune chaos, and even a few heartwarming moments.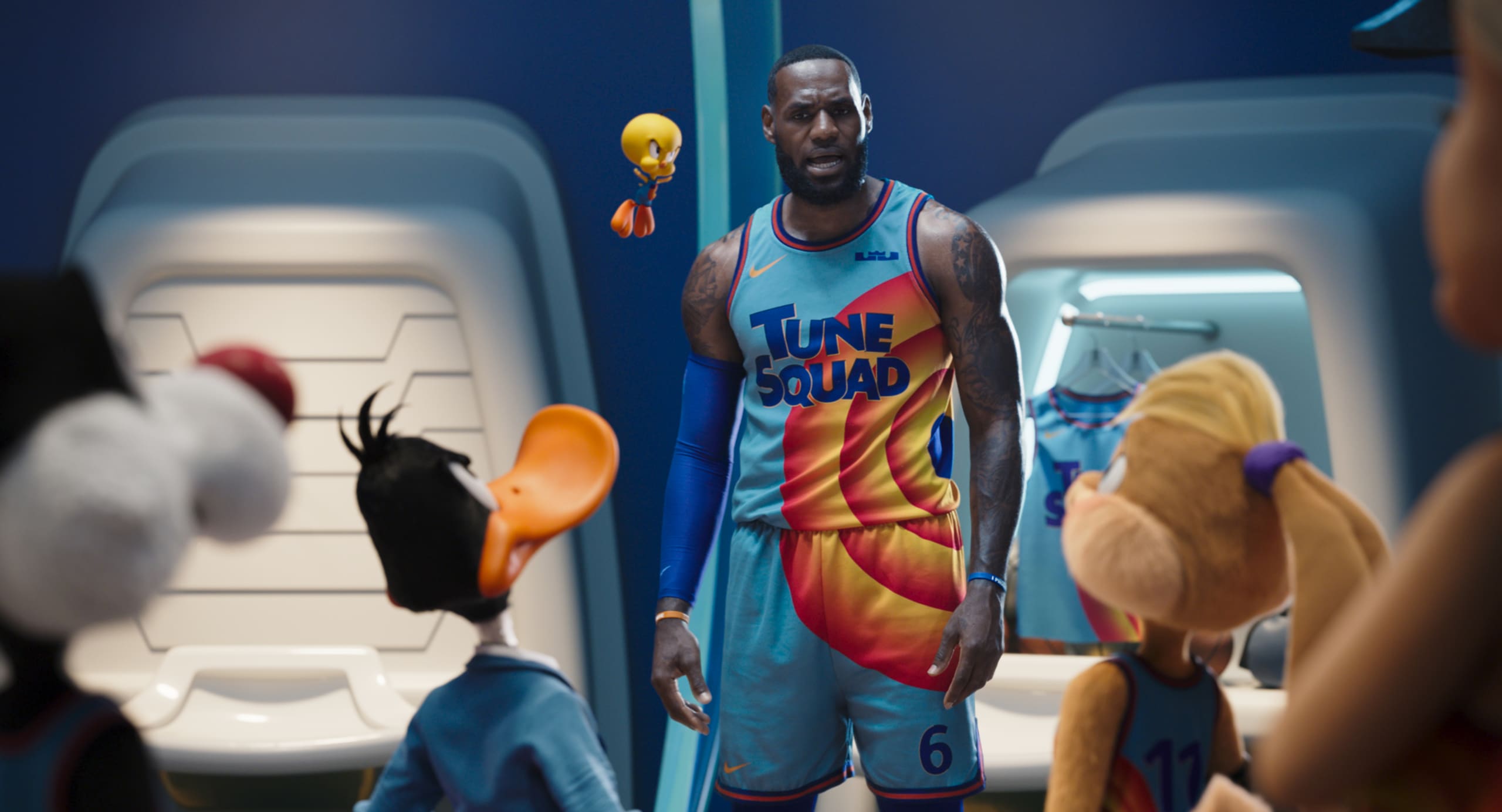 Space Jam A New Legacy Review
Much like the 1996 film, Space Jam: A New Legacy begins by introducing King James as a kid struggling to balance life and basketball. Then it quickly progresses through his career until it reaches modern day. LeBron James and his Dom (Cedric Joe) do not see eye to eye. Dom wants to code video games like his innovative Domball while LeBron is focused on basketball and not "fun." In an attempt to connect with his son, LeBron brings Dom along with him to a meeting at Warner Bros. There he is presented with the Warner 3000, an innovative way to insert LeBron into every IP Warner Bros owns.
But when LeBron turns down WB and essentially calls the A.I.'s idea stupid things go awry. The offended computer, Al-G Rhythm (Don Cheadle) traps Dom and LeBron in the Serververse. In order to escape, LeBron has to win at a game of basketball against Al-G's team of enhanced NBA and WNBA superstars. Together with Bugs Bunny, LeBron rounds up a team of everyone's favorite Looney Tunes to once again play for their lives.
Space Jam: A New Legacy is not quite a sequel or a reboot, it falls somewhere in the middle which seems appropriate for the Tunes themselves. It is a nostalgic, hilarious, looney good time. And while it feels and sometimes looks like an advertisement for Warner Bros IP, it is a movie that the whole family can enjoy watching together.
RELATED: All The Space Jam A New Legacy Easter Eggs You May have Missed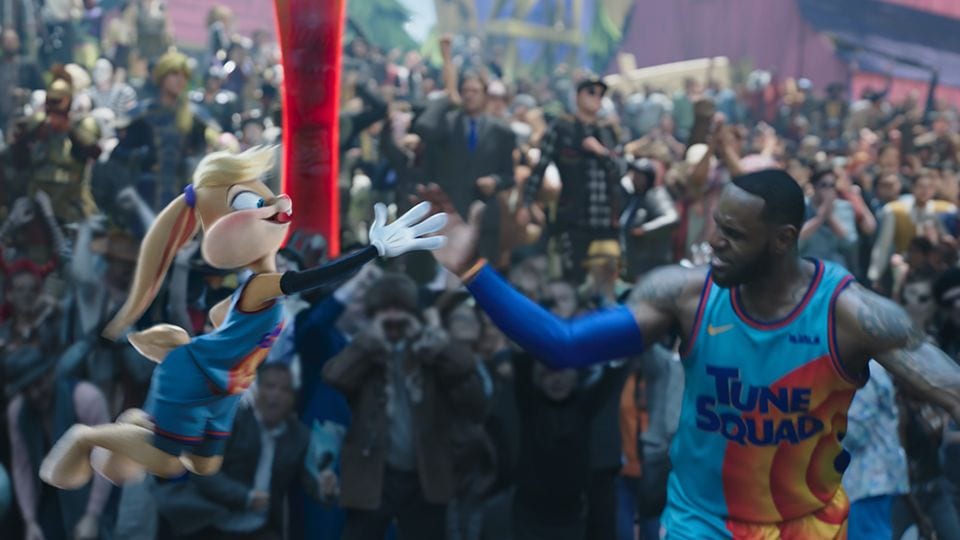 A New Legacy commits itself to having a more detailed plot than its predecessor, while also pointing out this all sounds familiar. It manages to stick to the story it is telling while also allowing room to go completely nuts. More than once viewers are reminded why they loved Bugs and his pals growing up, the utter randomness that occurs when these characters are on screen.
There is no shortage of Looney Tunes, Hanna-Barbera, Warner Bros, and DC comics characters to spot throughout the runtime. The basketball game has so many, each viewing will have you seeing characters you missed every other time. However, the main tunes are who steal the show. Classic gags abound along with newly adapted hijinks that fit into current Warner Bros properties, like Granny with her Matrix moves. One of my favorite scenes happened when they all were going wild as poor LeBron tried to get them to hustle up and listen to his instructions. Sorry Doc, the tunes don't do serious.
One of the insane controversies around this film was Lola Bunny's new look. After rewatching the 1996 Space Jam ahead of A New Legacy, anyone who has a problem with Lola being desexualized can go to Moron Mountain. Yes, she had an iconic line in the original and she was the second best player on the team. But she was also drawn like Jessica Rabbit and treated like nothing more than something pretty to look at. Also, no female plays basketball in a tube top and booty shorts. In the new film, Lola is still the second best player and she is wearing an outfit that is more like everyone else's. Nothing wrong with that and I appreciate Warner Bros fixing that for this outing.
With so many characters and actors like Cheadle and Joe on the screen, carrying the film did not rest on LeBron's shoulders. Which suited the film fine. He even grumbles how athletes and acting never goes well. In fact his basketball persona becomes a joke, even to himself. Whereas in the original, Michael Jordan didn't allow room for any of this demeanor to become a joke. With the exception being his terrible run at being a baseball star.
This movie also aims to tug a bit at parental emotions and it succeeds. The heartwarming times happen when LeBron puts down the crown of King James and is just a dad. Like the rest of us, he has his championship moments and also plenty of shortcomings. While it likely won't make anyone tear up, it is nice to know even one of the greatest basketball stars fails sometimes as a parent.
Space Jam: A New Legacy doesn't take itself too seriously and definitely isn't out to win any awards. However what it does deliver on is classic Looney humor which is enough to keep the kids engaged through the long runtime. I could've done without the excessive WB promotions but I'll let those slide for the simple fact my entire family enjoyed watching it.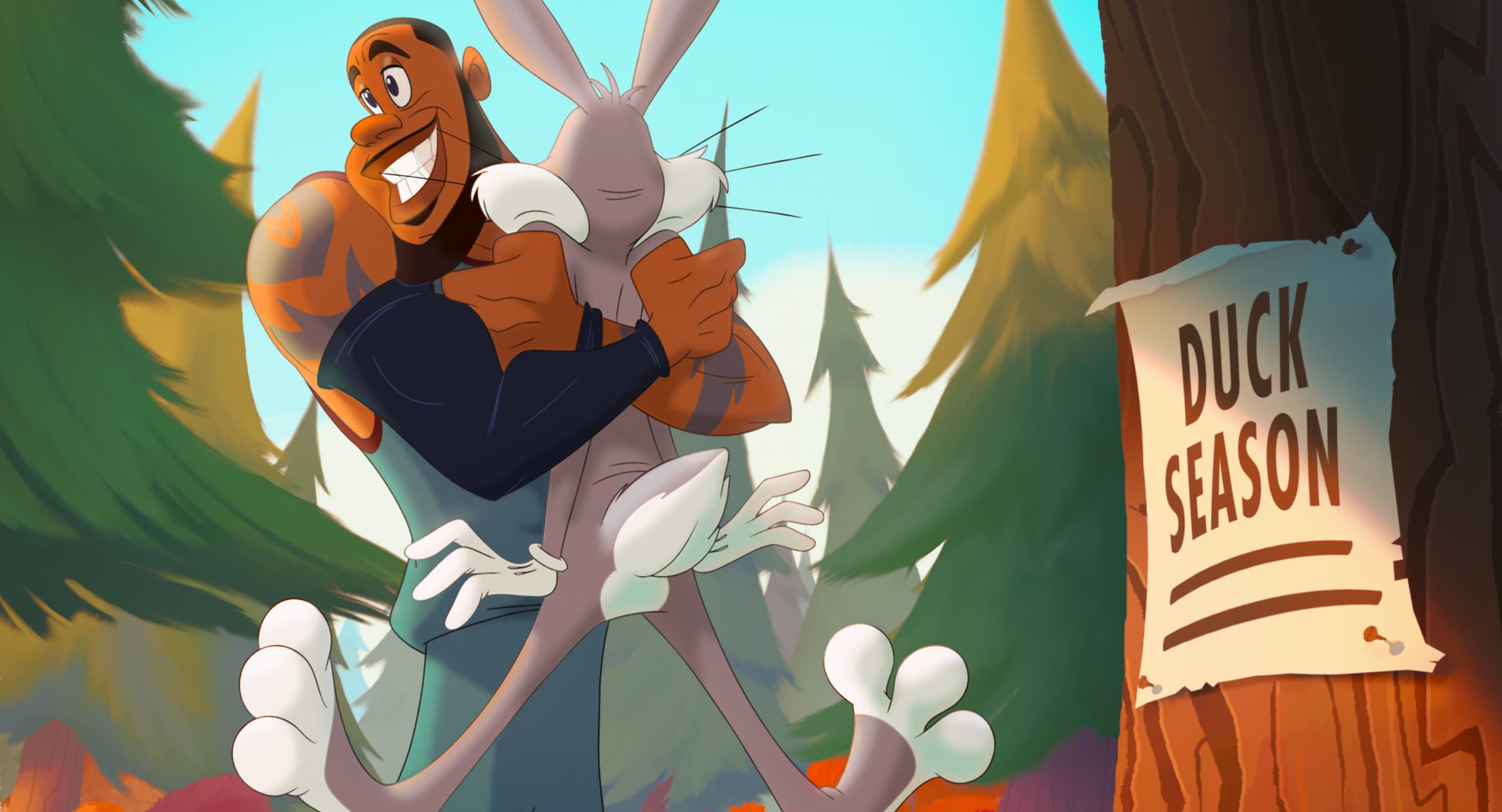 Space Jam A New Legacy is in theaters and on HBO Max July 16, 2021. It's rated PG for some cartoon violence and some language with a runtime of 1 hour and 55 minutes.