No tricks, only treats with Netflix's latest Nightbooks. It is a fun, delightfully wicked offering that will have young horror fans on the edge of their seats, if they are brave enough to watch.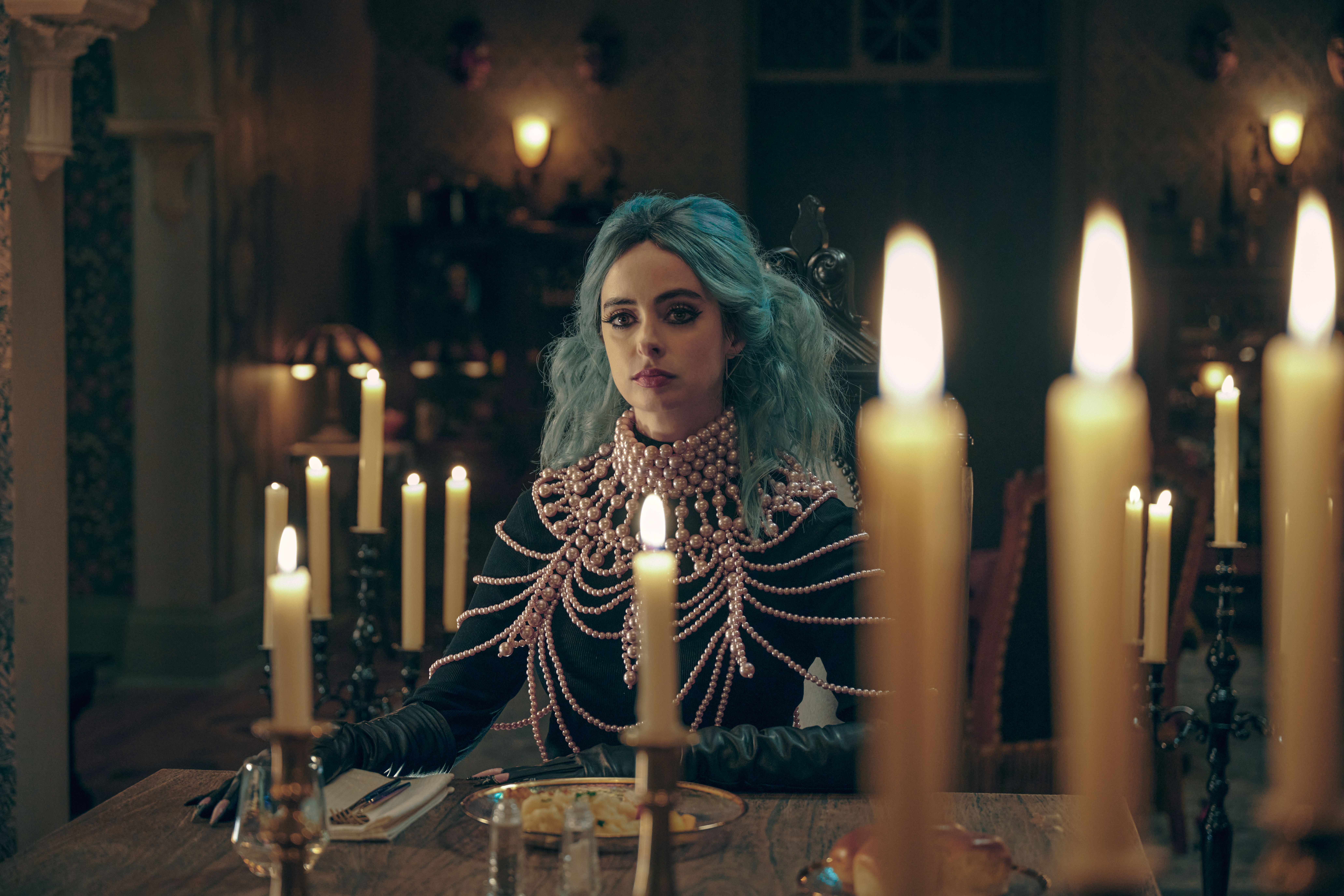 Nightbooks Movie Review
Based on the book by J. A. White, Nightbooks follows Alex (Winslow Fegley), a horror fan who loves to write scary stories. He is lured into an apartment and then held captive by a witch. No one survives or escapes from this place but before Natacha (Krysten Ritter) ends his life, he proves himself useful. As long as he can come up with original scary stories to read to her every night, he will live. Alex isn't the only kid in this horrifying (yet gorgeous) apartment. Yasmin (Lidya Jewett) has served as Natacha's cook, housekeeper, gardener, and anything else Natacha has asked of her in order to survive. They team-up and hatch a plan to escape. But things aren't as they seem and what should be a fairly straight forward escape turns into a harrowing encounter that threatens to destroy them.
Nightbooks pulls no punches when it comes to the scares making it a wicked treat for horror fans of all ages. It is not without its heartwarming moments though and they are what helps keep the balance between shock and fun. Make no mistake, Nightbooks aims to be suspenseful and intense, which it delivers throughout the entire almost 2 hour runtime. Mostly thanks to the deliciously evil Ritter and the ever-changing apartment.
RELATED: Shang-Chi and the Legend of the Ten Rings Movie Review: MCU Does It Again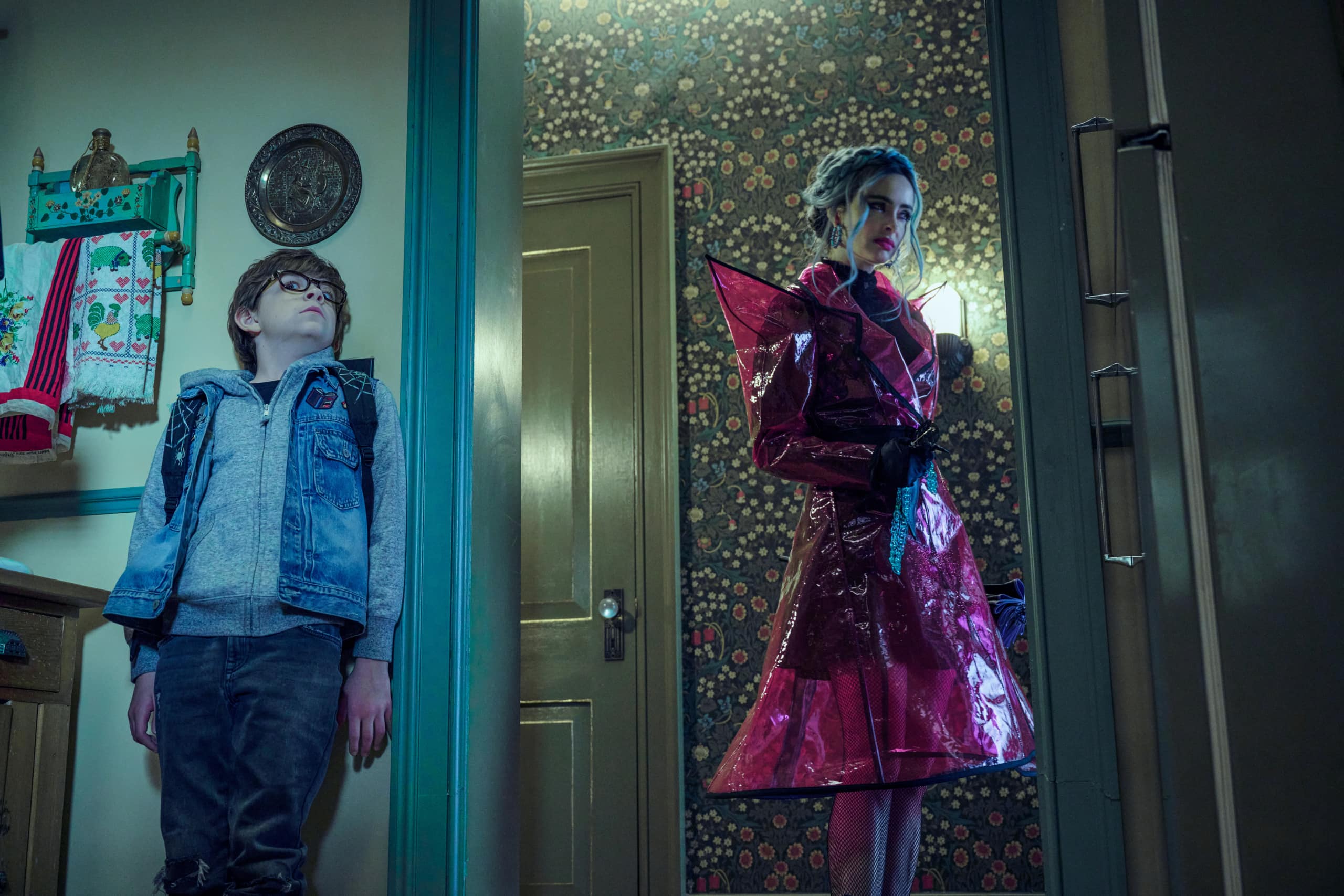 Ritter is everything one could want in a modern day wicked witch. She brings sass, eye-rolls, frantic energy, and gothic princess glam to this haunted apartment, resulting in a character you equally love and hate. Because despite her amazing wardrobe and gorgeous hair color, she delights in the idea of killing children who are not useful to her. Although her just being the bad witch of the story would have been enough, director David Yarovesky takes time to give her a backstory that adds significant weight to her character.
Jewitt and Fegley held their own against Ritter's powerhouse performance with equally compelling deliveries. Jewitt's Yasmin starts out standoffish and rough which plays well to Fegley's Alex who is awkward yet sincere. The friendship chemistry between the two actors comes across believable as these two navigate learning to be friends between surviving creatures like the shredders.
Then there is the second greatest character of the entire film, who believe or not has the best character arc in the entire film – Lenore, the cat. Yes, out of everyone and everything happening Lenore manages to pull out a surprise that is unexpected yet perfect for her character. So while the cast is small compared to other gruesome tales, this allows for more complex storylines and time spent delving into the secrets each keeps close to their vests.
Visually, Nightbooks is a colorful, terrifying feast for the eyes. Alex's stories come to life in a pop-up book sort of way. This stage show style interludes up the creepy factor as he desperately tries to please Natacha. Side note, his stories deliver a big emotional moment in the end. Aside from these little storyline side quests, the film primarily is based out of one location, the apartment. Avoiding the staleness that comes with single locations can be tricky to avoid but Yarovesky steps around it like Natacha in her spiked, bedazzled high heels. By making the apartment a living beast in its own right, one able to change and grow to fit the scenario, it makes each set feel fresh and new. The way Nightbooks plays with its lighting is a true treat, especially when electric neon colors are front and center. These differences among the rooms inform the story as much as the writing itself.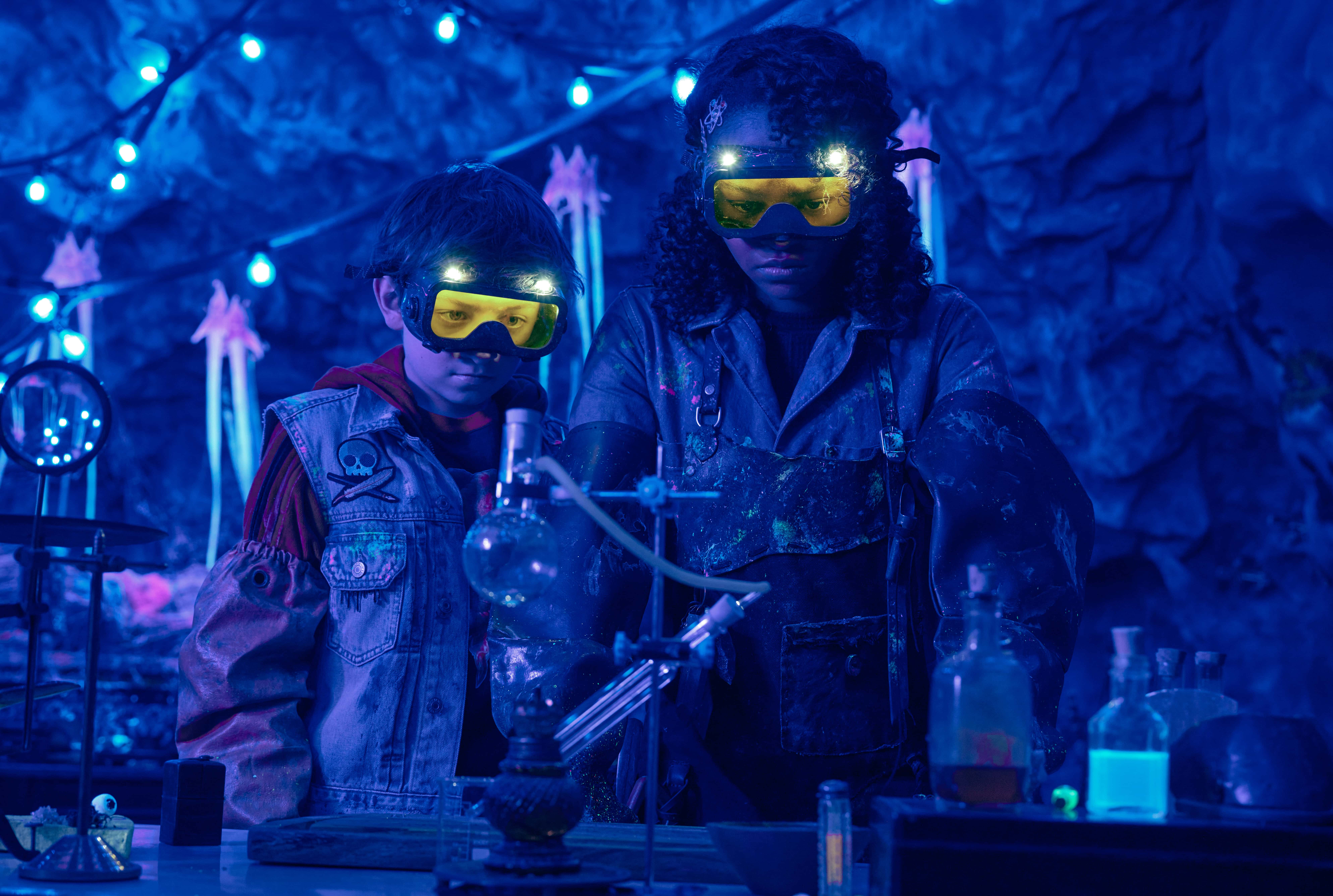 Nightbooks may end in a predictable way, this is a horror film aimed at kids, but it still manages to endear the audience to the characters and leave them wanting more. Underneath the scares is the story about a boy who feels like an outcast and is struggling to find acceptance within himself and a girl who needs to learn that it is okay to rely on others and that true friendship is worth fighting (witches) for. The final shot of the film promises there is more to this story and I for one hope there is.
Ultimately, Nightbooks is a rewarding, fun, wicked treat for this spooky movie season. With its dedication to the horror genre it appeals to fans of all ages and is bound to become a seasonal favorite, if you are brave enough to venture into the witch's layer.
Nightbooks is now streaming on Netflix. It is rated TV-PG with a runtime of 1 hour and 43 minutes.