Now available to own on Digital HD and coming to 4K Ultra HD, Blu-ray and DVD October 12, is the action-packed, hilarious, downright irresistible good time, Free Guy. Read on to see what must see bonus features are available when you bring Guy home plus enter for a chance to win one of two codes in our Free Guy giveaway!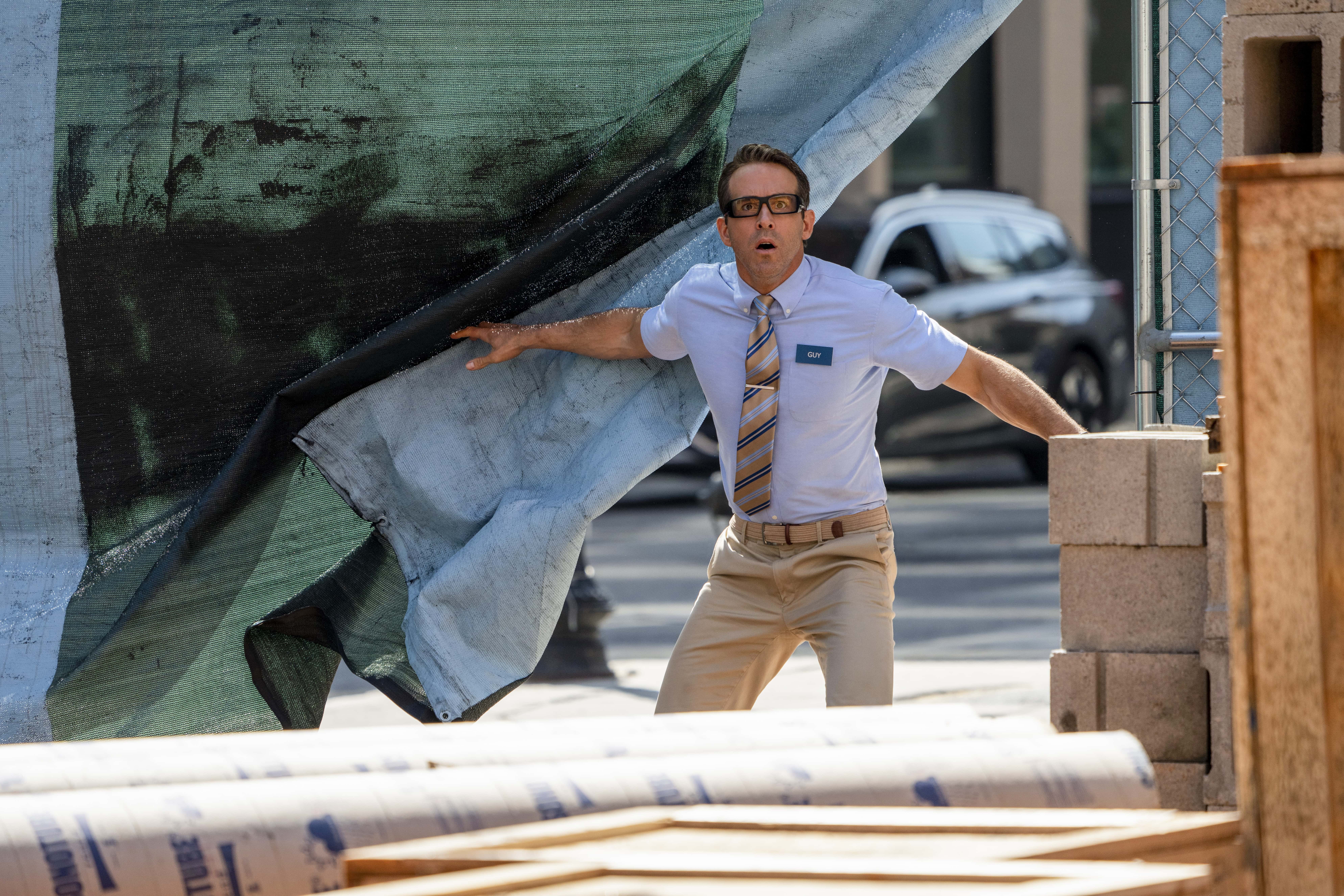 Free Guy
Welcome to Free City, the home of a lovable yet unremarkable NPC (non-player character) named Guy (Ryan Reynolds). Everyday he wakes up, goes to work, hangs out with his buddy Buddy (Lil Rel Howery) while drive-bys, bank heists, and other mayhem occurs in his world. But all that changes when he sees the character of Millie (Jodie Comer) which breaks him from his programmed loop. Millie explains how the game works, and that to level up people typically do bad things. Guy decides not to go that route and instead be a Great Guy.
His actions go viral out in the real world and Millie decides to get Guy to help her get the proof she needs to take down Free City's publisher, Soonami, and its owner Antwan (Taika Waititi) who she believes stole the code to her game she developed with Keys (Joe Keery). Together Millie and Guy need to find the evidence and save Free City before Antwan can destroy everything.
Free Guy is by far the best video game movie ever made. Since it is not based on an existing game, the filmmakers could move freely within the world they created and the result was not only action-packed and hilarious but downright irresistible with unexpected heart. Matt Lieberman and Zak Penn's script balanced the humor with actual character development and action heavy sequences with quieter tender moments. While Director Shawn Levy built up a world that feels like it could be ours yet is firmly grounded within a game.
RELATED: All The Free Guy Easter Eggs and Cameos You May Have Missed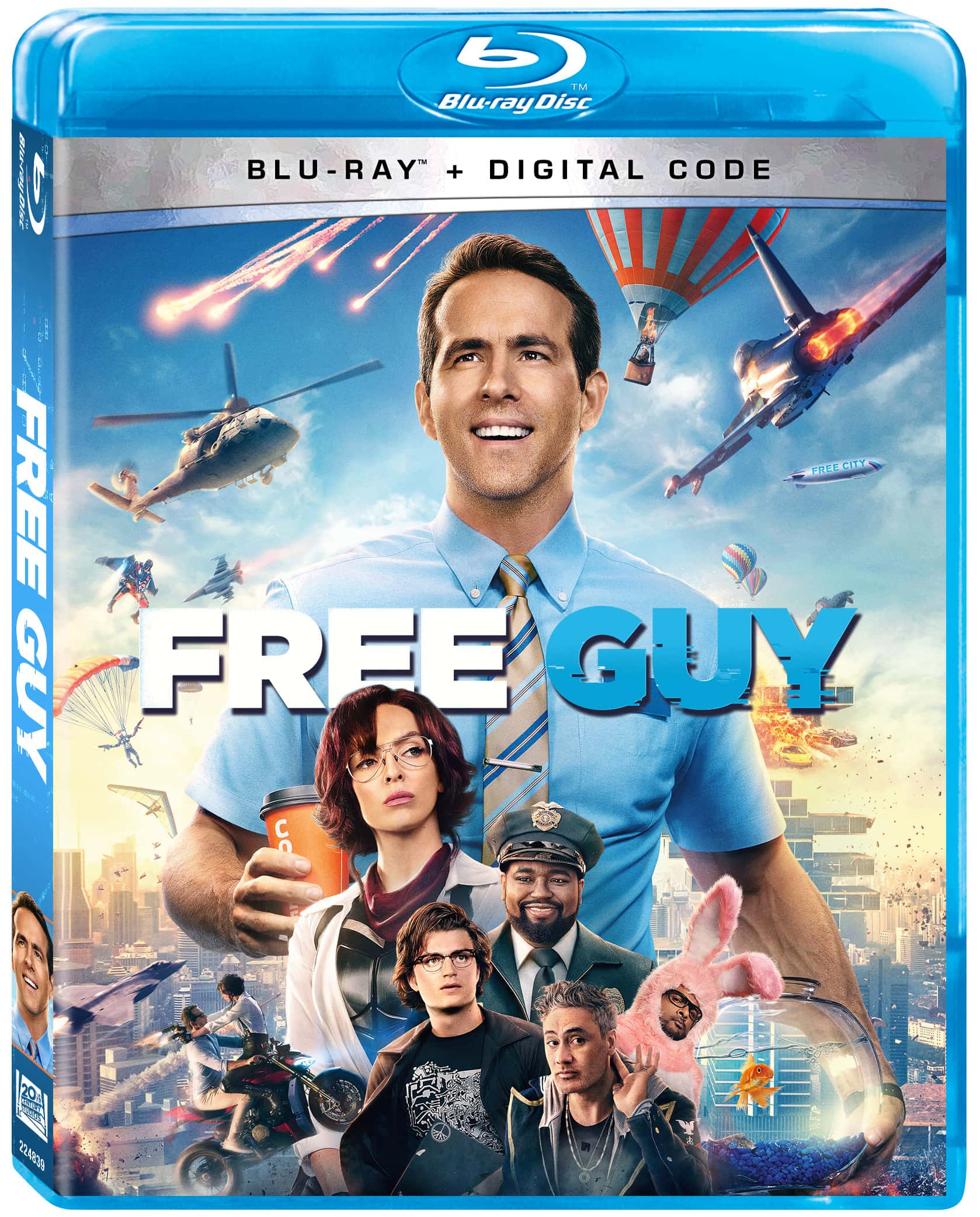 Free Guy Bonus Features*
Deleted and Extended Scenes

Guy and Buddy Hit the Beach
Hot Nuts Gets Blown
NPC Rally (Extended)

Gag Reel
Dude vs Guy – Join Ryan Reynolds, director Shawn Levy and the creative and stunt teams as they reveal the innovative process of creating Free Guy's ultimate showdown between Guy and the wildly amped-up, spray-tanned, frosted-tipped version of himself known as Dude.
Creating Molotovgirl – Jodie Comer transforms from a brilliant programmer to her fierce avatar in Free Guy. Watch as the award-winning action star and filmmakers deconstruct the conceptualization, evolution and execution of bringing Molotovgirl to life.
It's Taika's World – Free Guy's outrageous action may exist in a virtual world, but Taika Waititi makes the real world just as crazy with the over-the-top Antwan. See him at work in this entertaining showcase of a genuinely talented and hilarious performer.
Welcome to Free City – Delve into the reality-skewing universe that is Free City, as revealed by director Shawn Levy, the cast, and its inventive creative teams. Find out how they transformed a real metropolis into a virtual playground where anything is possible
*Bonus features can vary by format
Free Guy Giveaway
Two winners will be picked to receive a digital code for Free Guy on Movies Anywhere. Winners will have 24 hours to respond before another is chosen. Good luck gamers!
Free Guy is available to own now on Digital HD and coming to 4K Ultra HD, Blu-ray and DVD October 12.