If you haven't visited Hersheypark during Christmastime then you should fix that, immediately. We recently visited and wanted to share these 5 tips for Christmas Candylane that will make your visit to Hersheypark this holiday season even sweeter.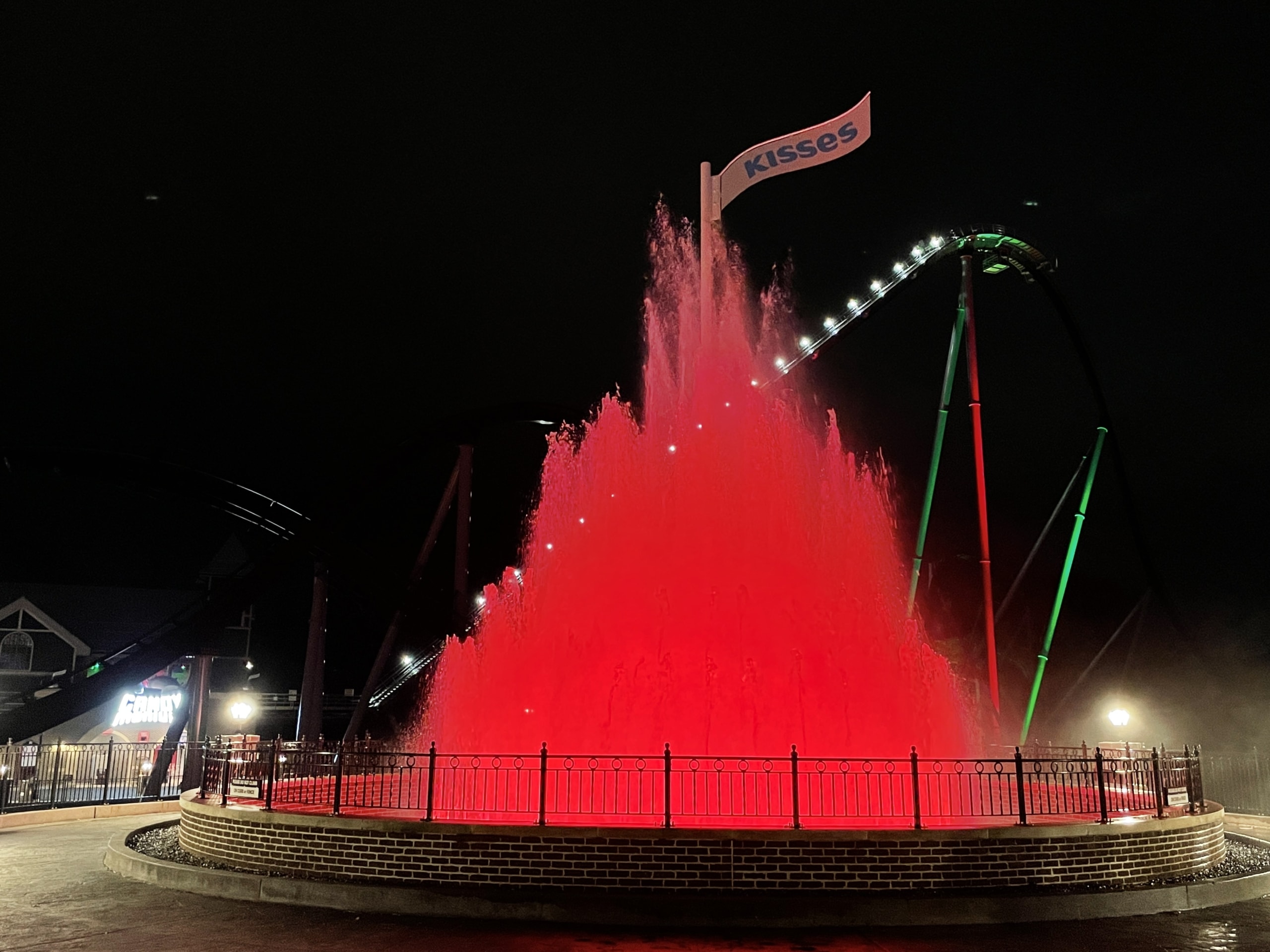 5 Tips For Christmas Candylane at Hersheypark
Christmas Candylane is my favorite event of the year at Hersheypark. Why? One where else can you see all of Santa's reindeer in person? Two, the park is so fun and festive with dancing lights and characters dressed for the occasion. Oh and of course there are lots and lots of goodies to eat and drink throughout the property.
Hersheypark Season Passholder Tip: Christmas Candylane is included with your Hersheypark Season Pass! Plus your discount still works on merchandise, food, and more.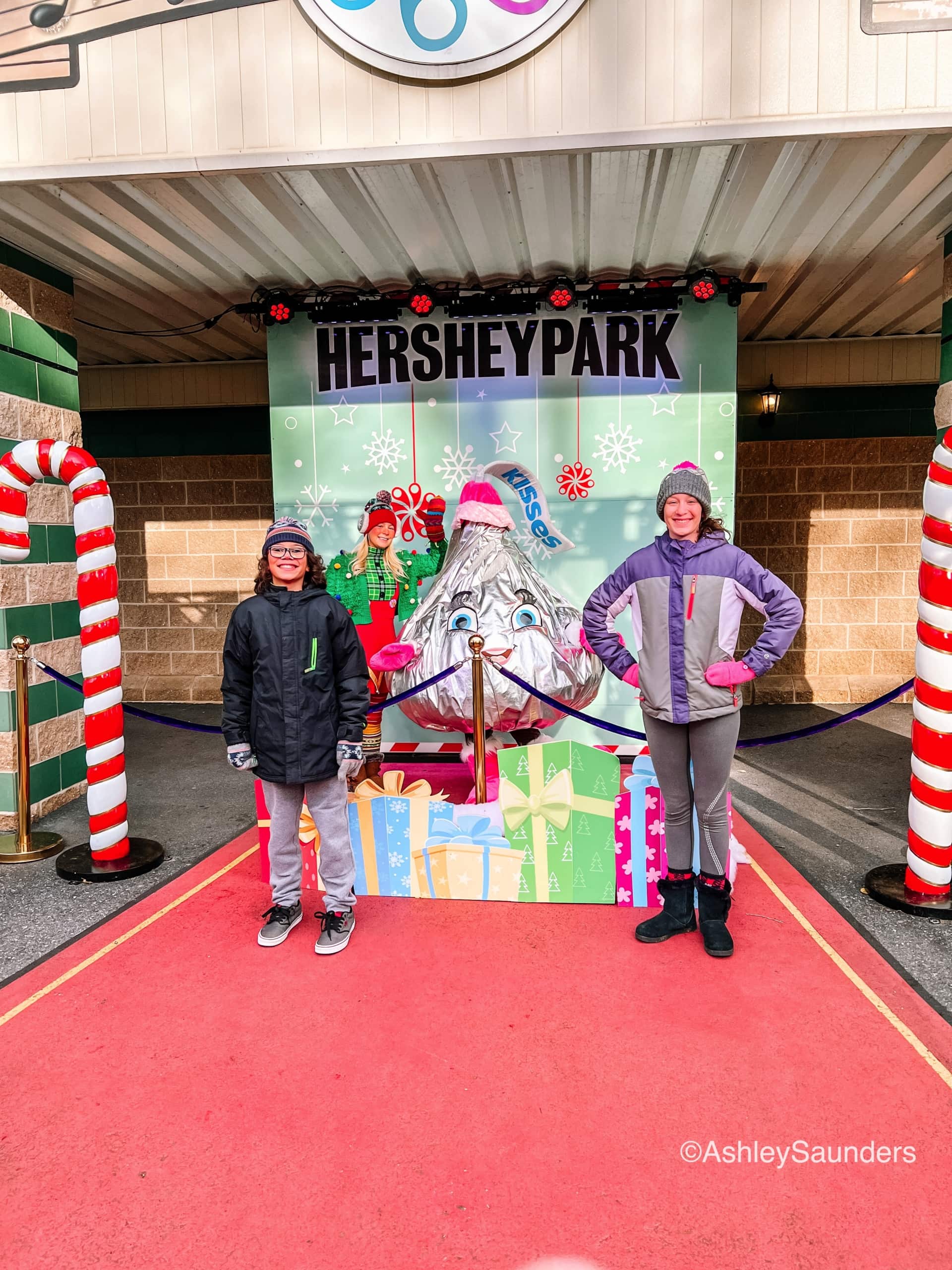 1. Visit Santa's Reindeer Early
All 9 reindeer are hanging out in Santa's Stables near Fahrenheit. Yes Rudolph is there too although his nose doesn't glow, that's saved for special occasions only. Visitors can get up close and personal to the animals while learning more about what makes reindeers unique from the trained staff who are on hand to care for them.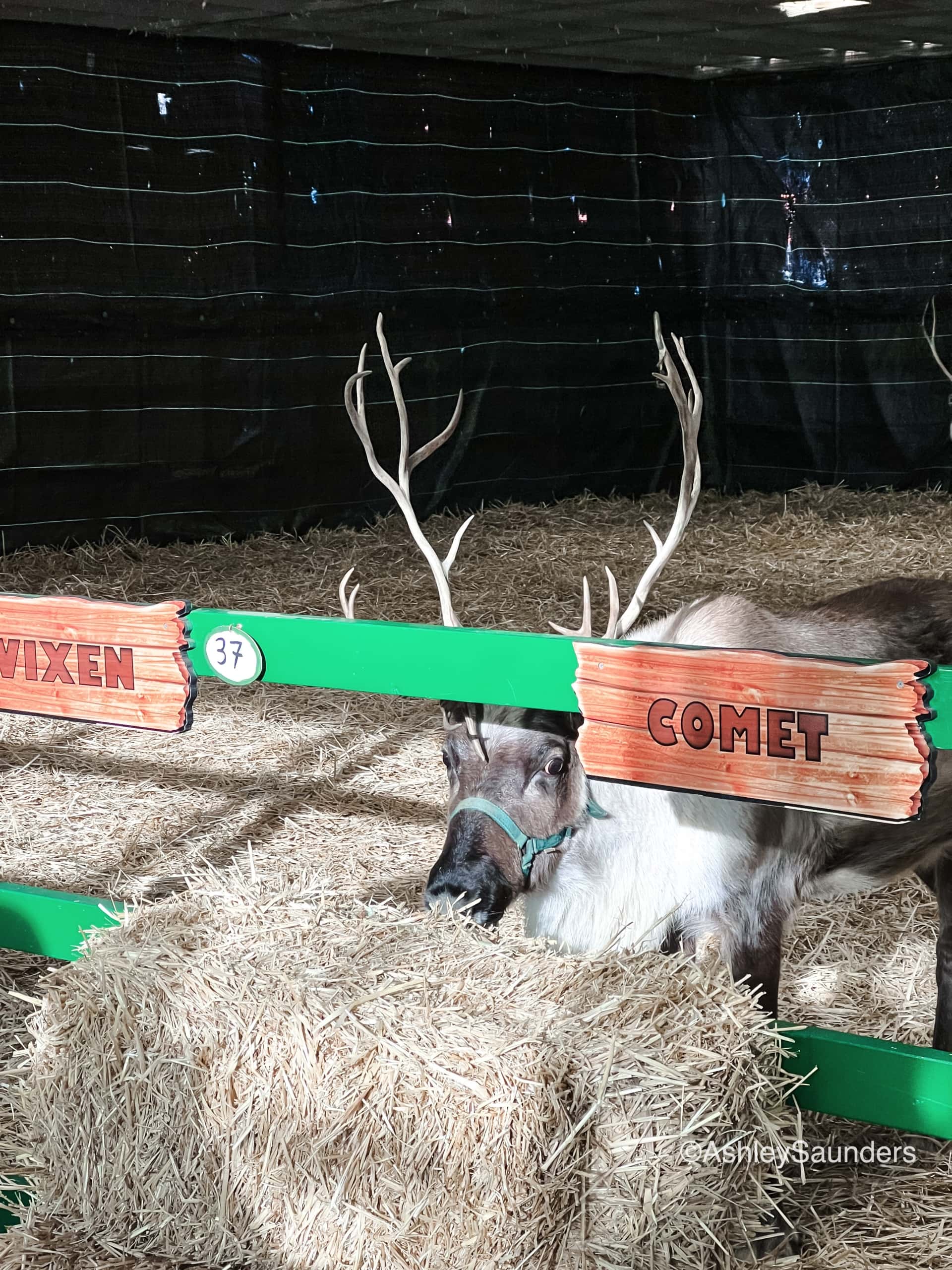 There is queue for this one, as no one wants to overwhelm the animals, they need to be stress free to fly Santa's sleigh. So if you don't want to wait too long and are looking to spend as much time with these adorable deer, try to visit them early when the gates open at 2pm.
Santa is also still greeting kids of all ages under the tent where the carousel was located before Chocolatetown opened!
2. Get the Souvenir Hot Chocolate Cup
It can be a bit chilly this time of year at Hersheypark. If you have hot chocolate drinkers in the house, grabbing the souviner cup is a must. It costs $13 and includes free refills of hot cocoa on the day of purchase. Coming back to visit Hersheypark again? Get $1 refills of hot chocolate for the remainder of the Christmas Candylane season.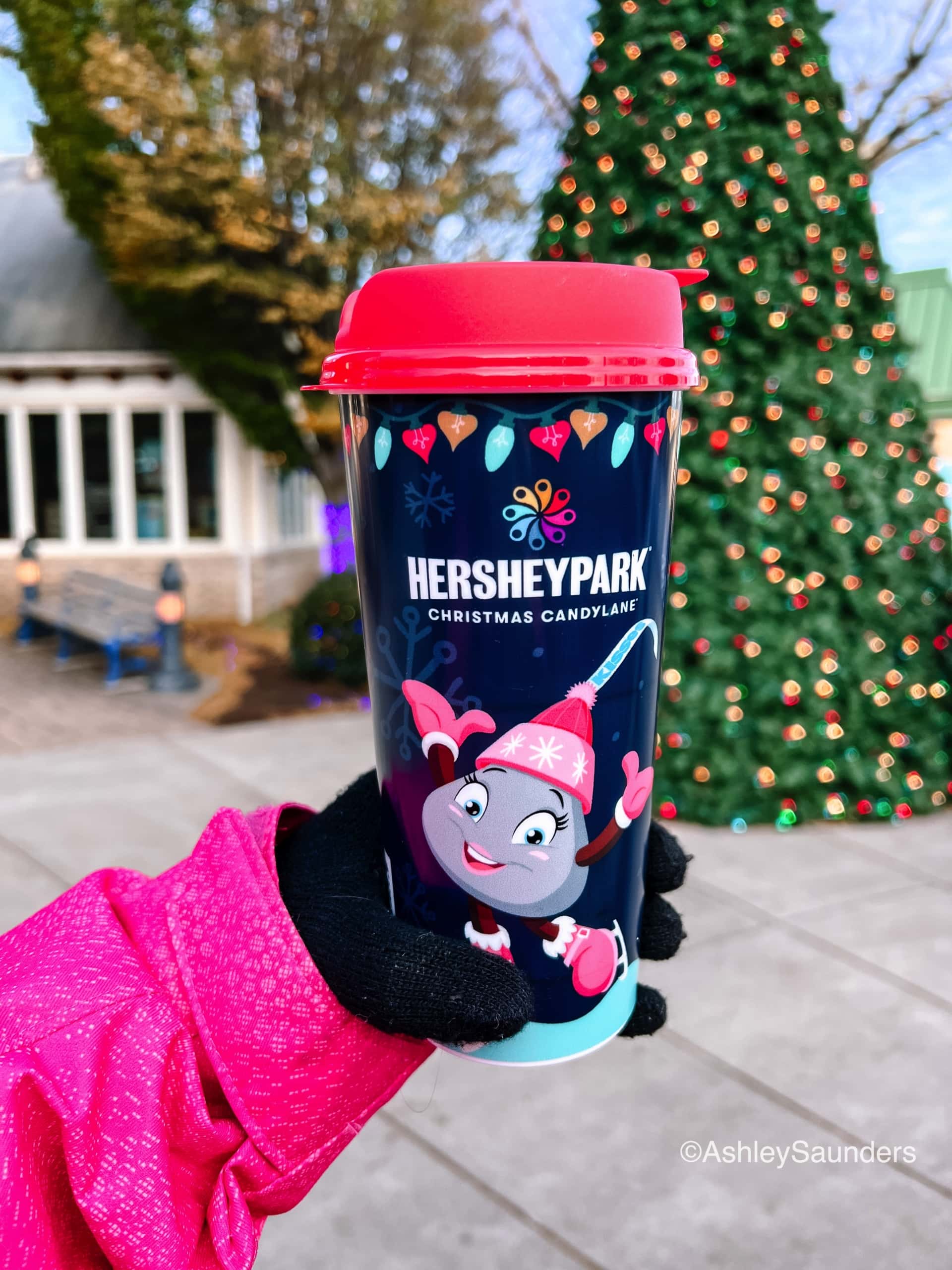 3. Come Hungry
From The Chocolatier to Milton's Ice Cream Parlor and all around the park, there is a lot of seasonal eats to try along with favorites like mini donuts and crab fries. Simply Chocolate is the place to go for King Size Shakes and speciality hot chocolates. There are s'mores, funnel cakes, peppermint bark donuts, and lots more waiting for the foodies in the group.
4. Bundle Up! Select Rides Are Open
Select rides are open during Christmas Candylane. Check the Hersheypark app for the official list as it does change depending on the weather. This past weekend for instance, Candymonium wasn't running at first but they did open it later on in the day. I personally like to stick to the ground when it's cold but you do you friend. Laff Trakk is an inside ride that has a fun holiday overlay.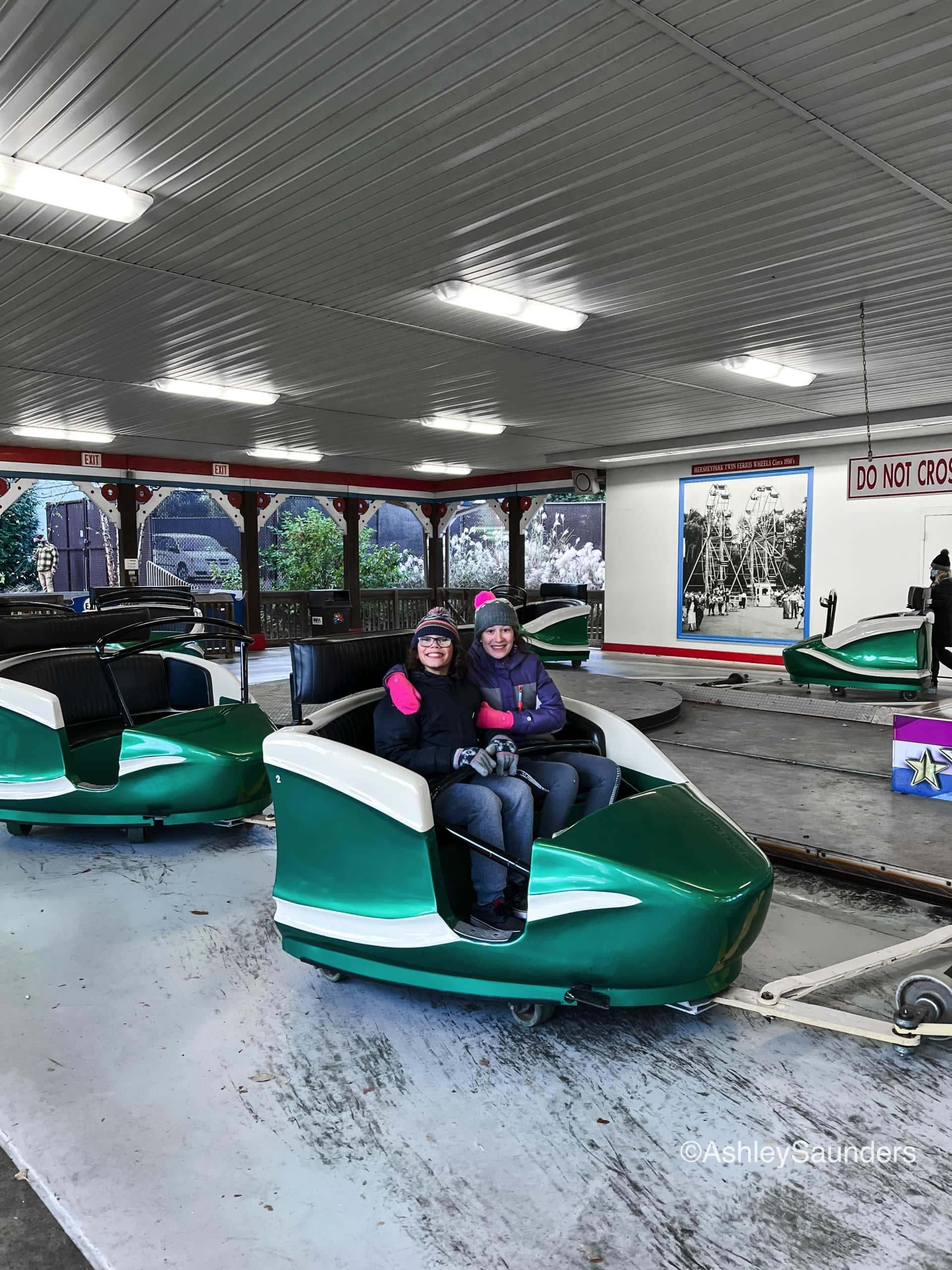 Plus once the sun goes down, Hersheypark is lit up with the most festive lights in Pennsylvania. Starting at 5pm, guests can enjoy a choreographed light show, NOEL, featuring over 250,000 dancing lights. The best place to view the show are on any of the bridges in The Hollow. We normally head to the bridge leading towards Kissing Tower Hill but this year we watched from right near Fender Bender, Hersheypark's bumper cars.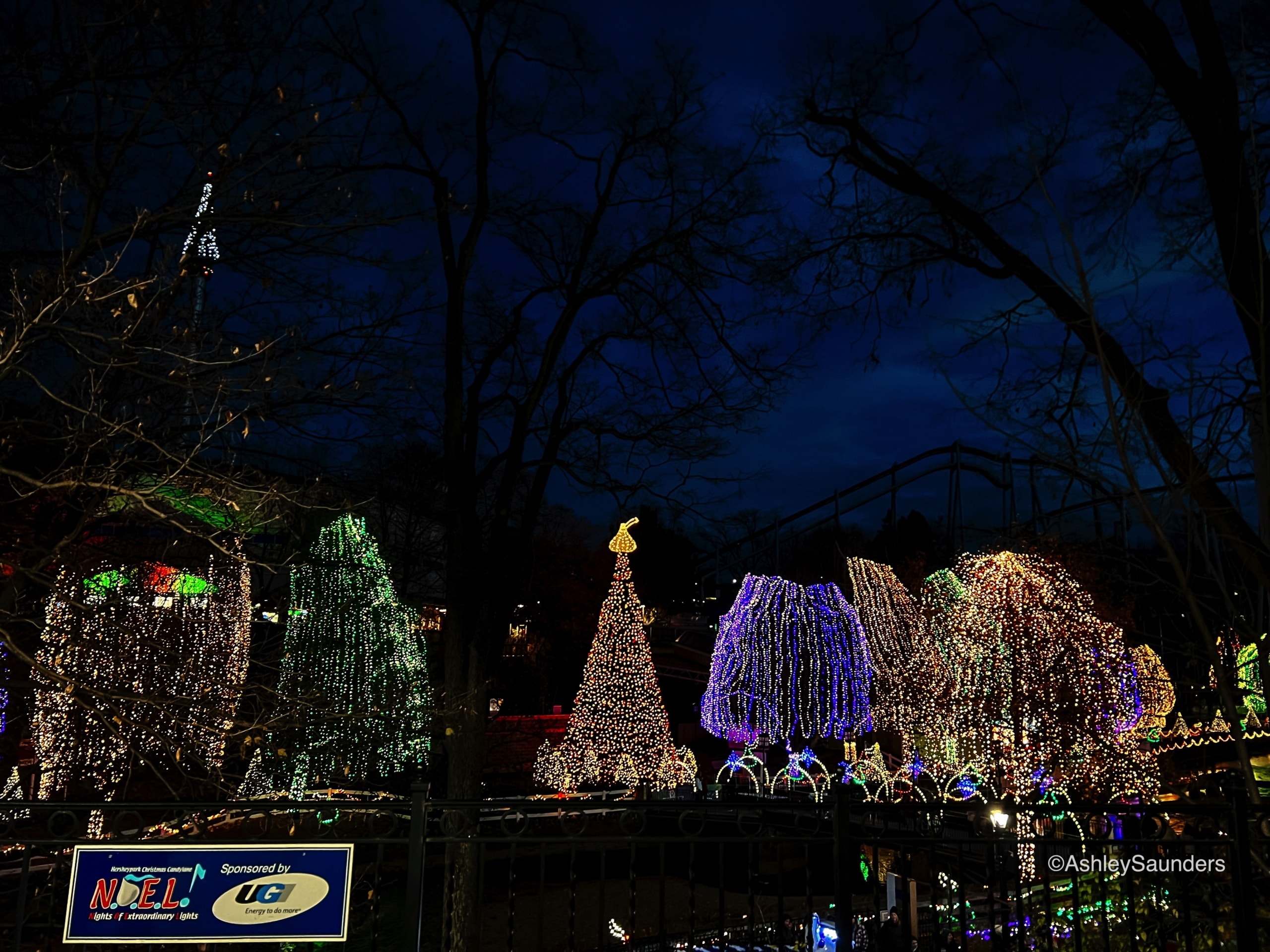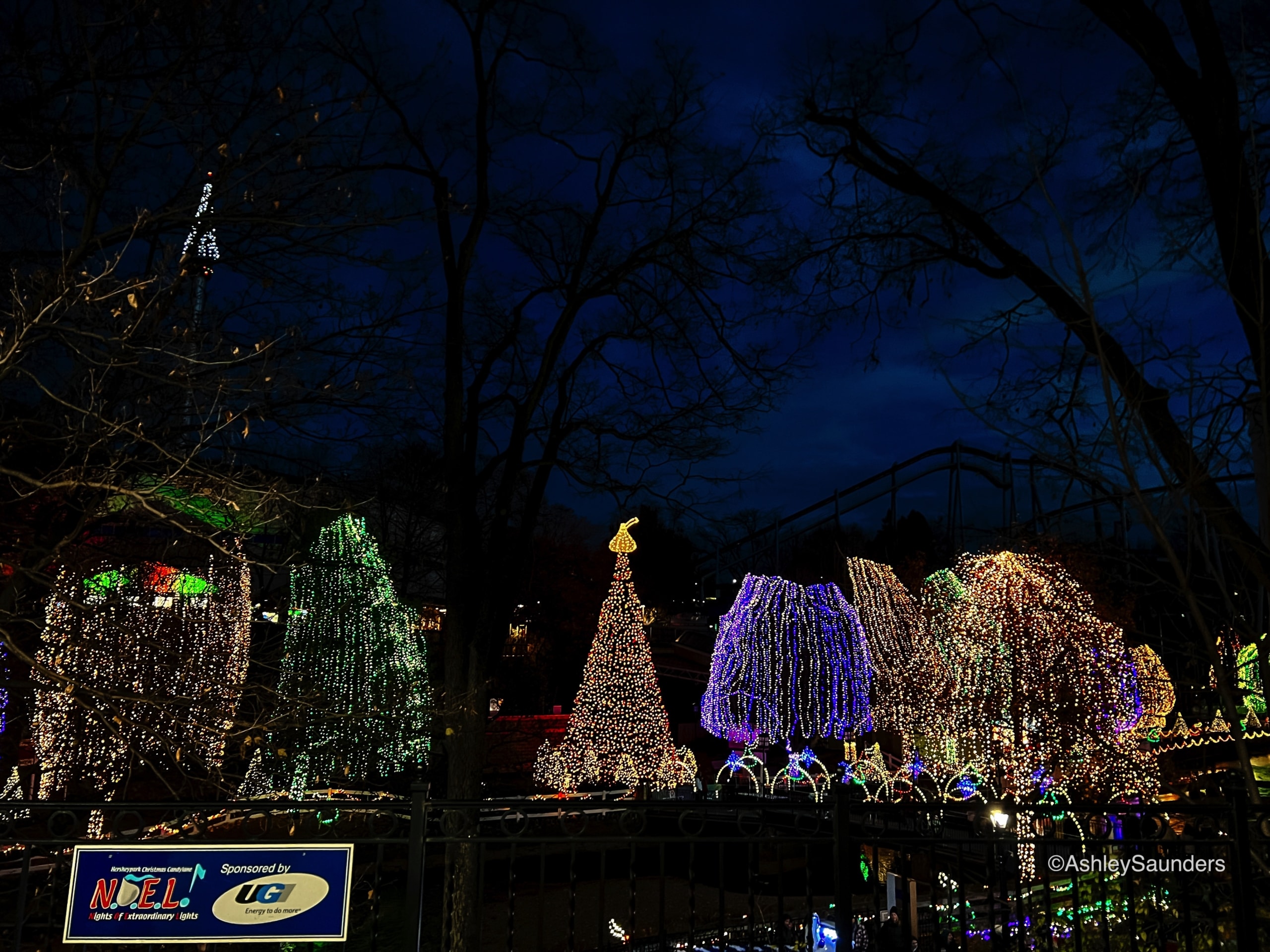 5. Buy Your Hershey Sweet Lights Tickets Online To Save
Hershey Sweet Lights is a festive add-on that is a must each year for our family. From the warmth of your car, drive through over 600 illuminated and animated light displays while listening to Christmas music. Tune into a specified radio station or listen to your own playlist. Either way, it's amazing to see all these lights in one place. The drive itself takes about 40 mins to complete so get comfy. Bonus fun can be had with the special glasses Hershey includes with your tickets.*
Buy Hershey Sweet Light tickets online before you go to save money on admission. Only one ticket is needed per vehicle!
*2 included with ticket price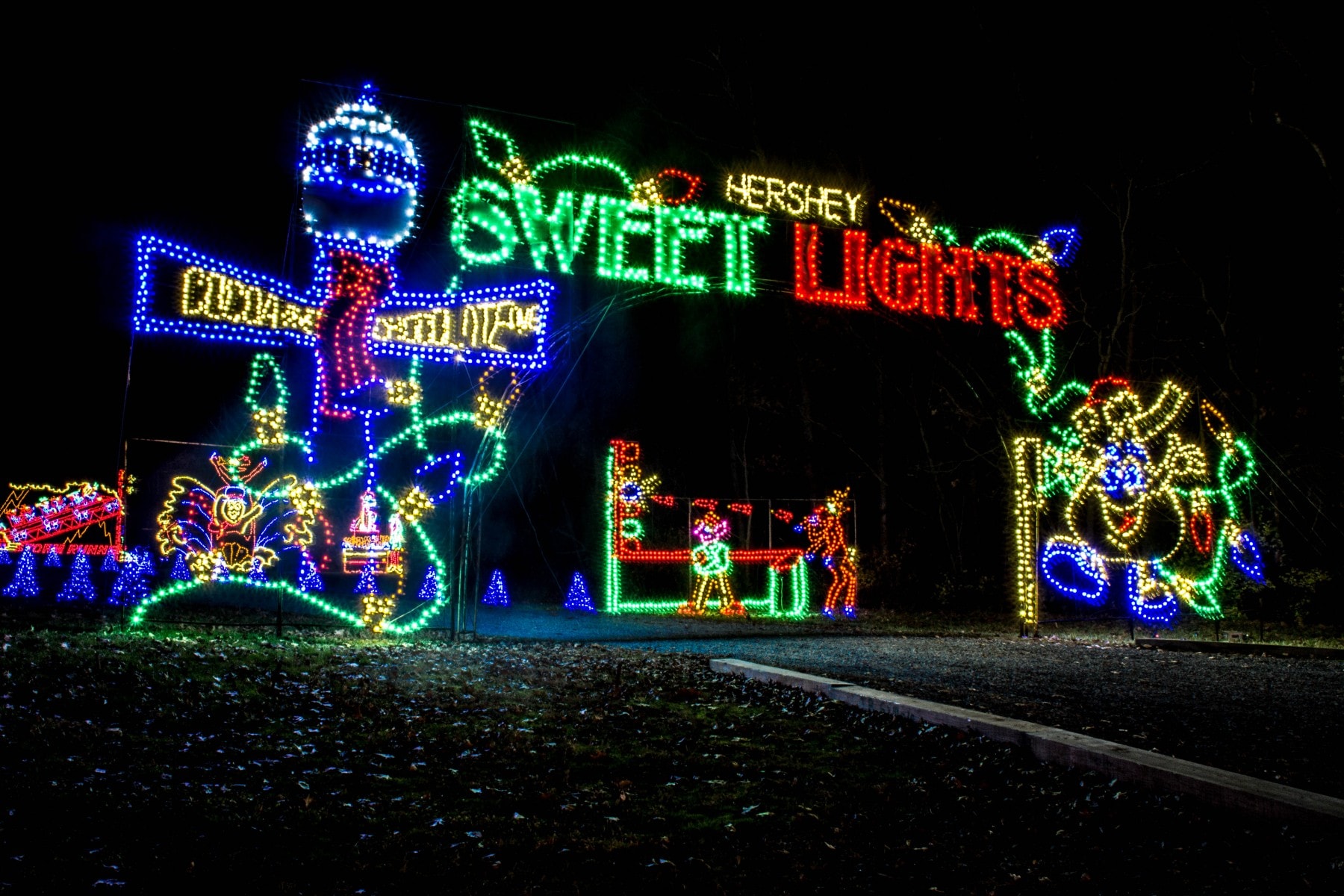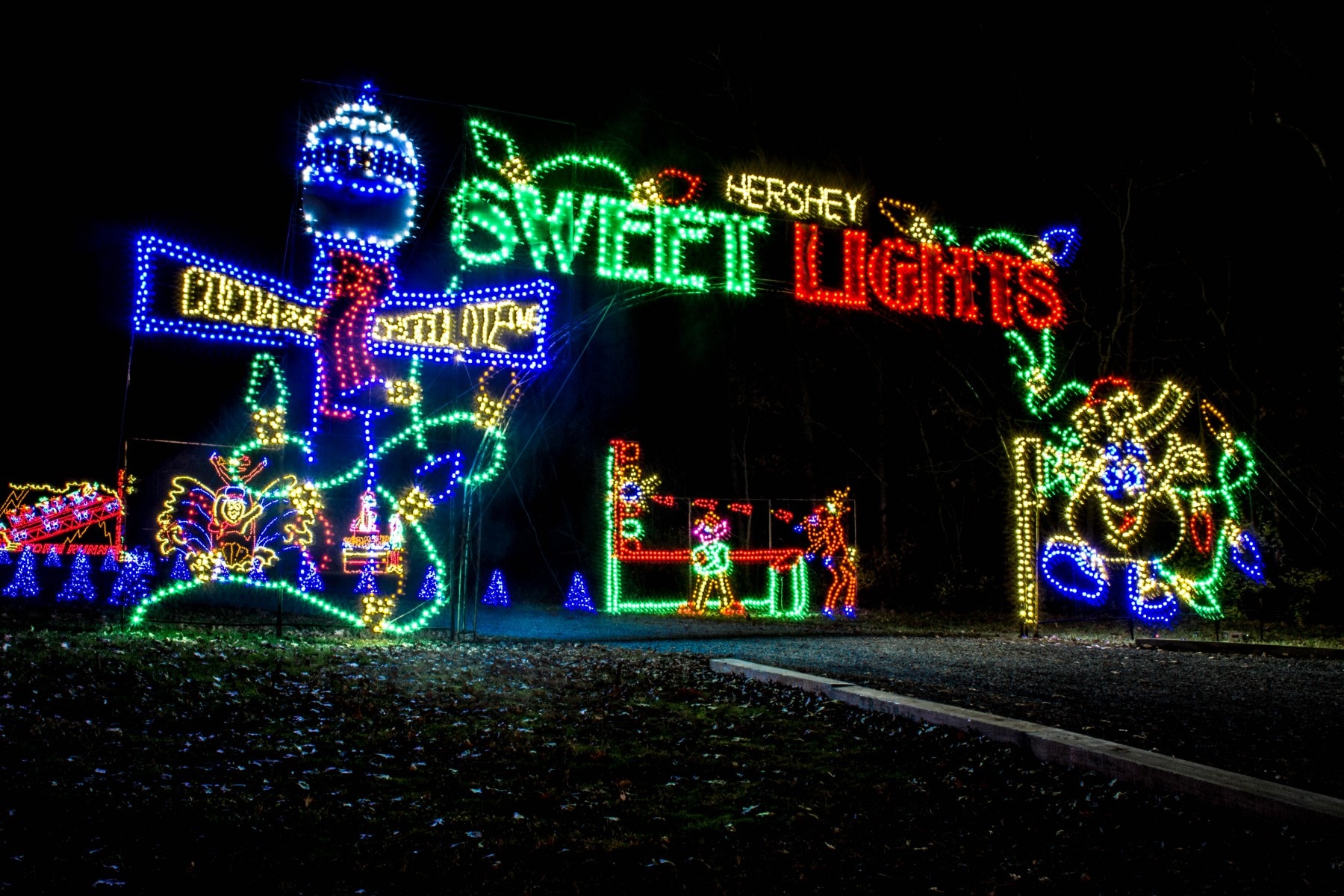 Bonus tip: Stay at an official Hersheypark Resort for even more festive fun.
Each of the official Hersheypark resorts offers holiday theme activities, food, and more. Check the guide online or at check-in to see what is happening around the resort you choose. Plus, there are always special deals when you book to help save your family even more money. Learn more about Hersheypark's Resorts and start planning your next trip.