Clifford the Big Red Dog brings to mind early 90s kid movies that sees a lovable protagonist and her larger-than-life animal sidekick band together to take on a local evil. With lots of big dog action, humor, and a lesson about acceptance, Clifford will easily endear itself to young viewers everywhere.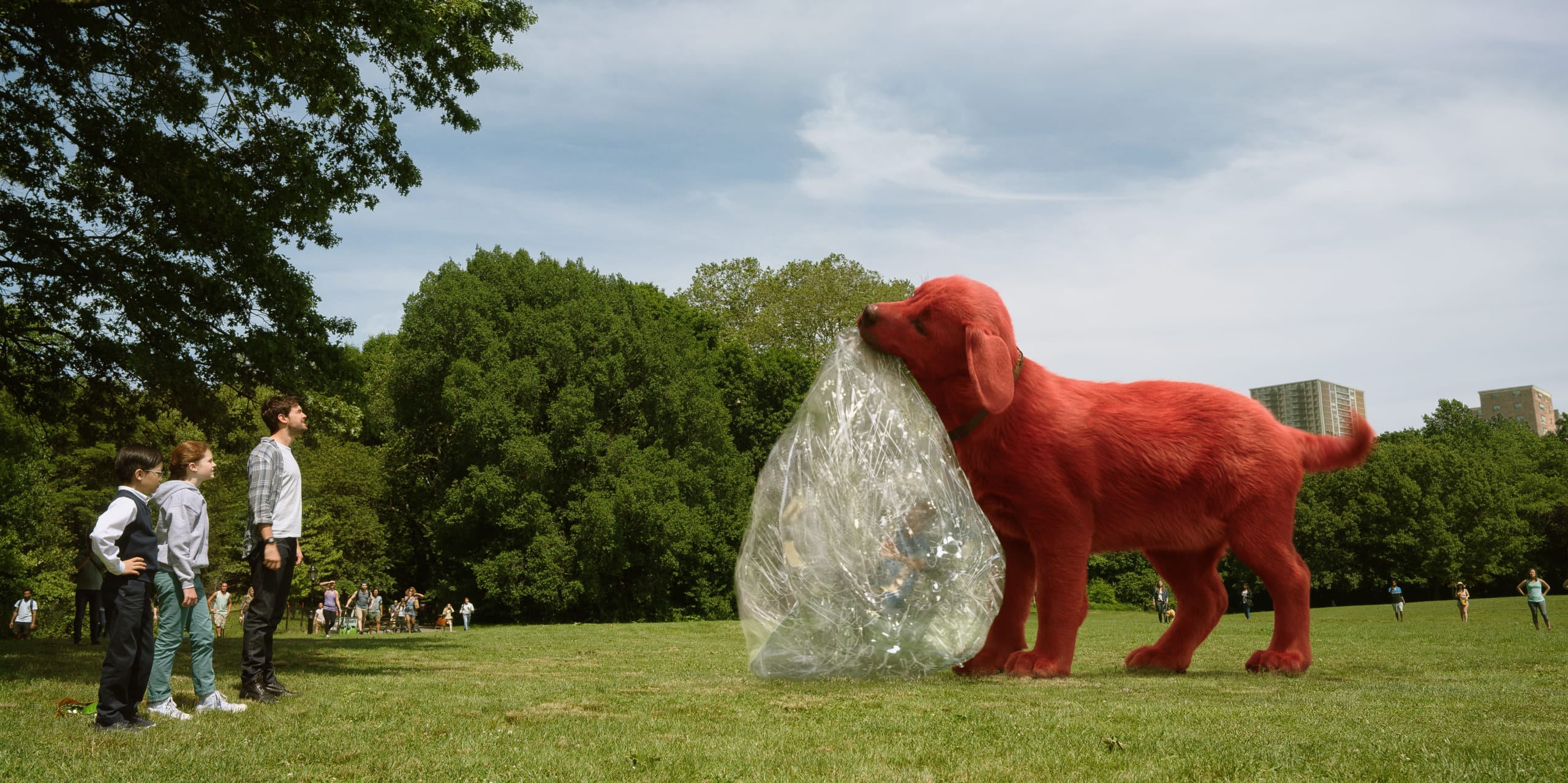 Clifford The Big Red Dog Review
Emily Elizabeth (Darby Camp) is struggling to fit in at school. Going to an elite prep school on scholarship makes her an easy target for bullies, who call her names like "food stamp." When her mother Maggie (Sienna Guillory) leaves town on a business trip, she asks her slacker, kind-hearted brother Casey (Jack Whitehall) to watch over Emily. Since being responsible is not his thing, chaos naturally ensues. But it all starts after a trip to an animal rescue tent, run by the magical Mr. Bridwell (John Cleese), sees Emily taking in a tiny puppy and waking up to a big red dog.
Clifford the Big Red Dog is going to be a hit with families with younger children. At its heart, Clifford addresses acceptance and how different people approach it, ultimately showing that different does not mean bad but rather it is something to celebrate. Packed with plenty of laughs thanks to the trouble Emily and Clifford get into, as well as heartwarming moments make it easy enough to overlook some of the missteps this movie takes.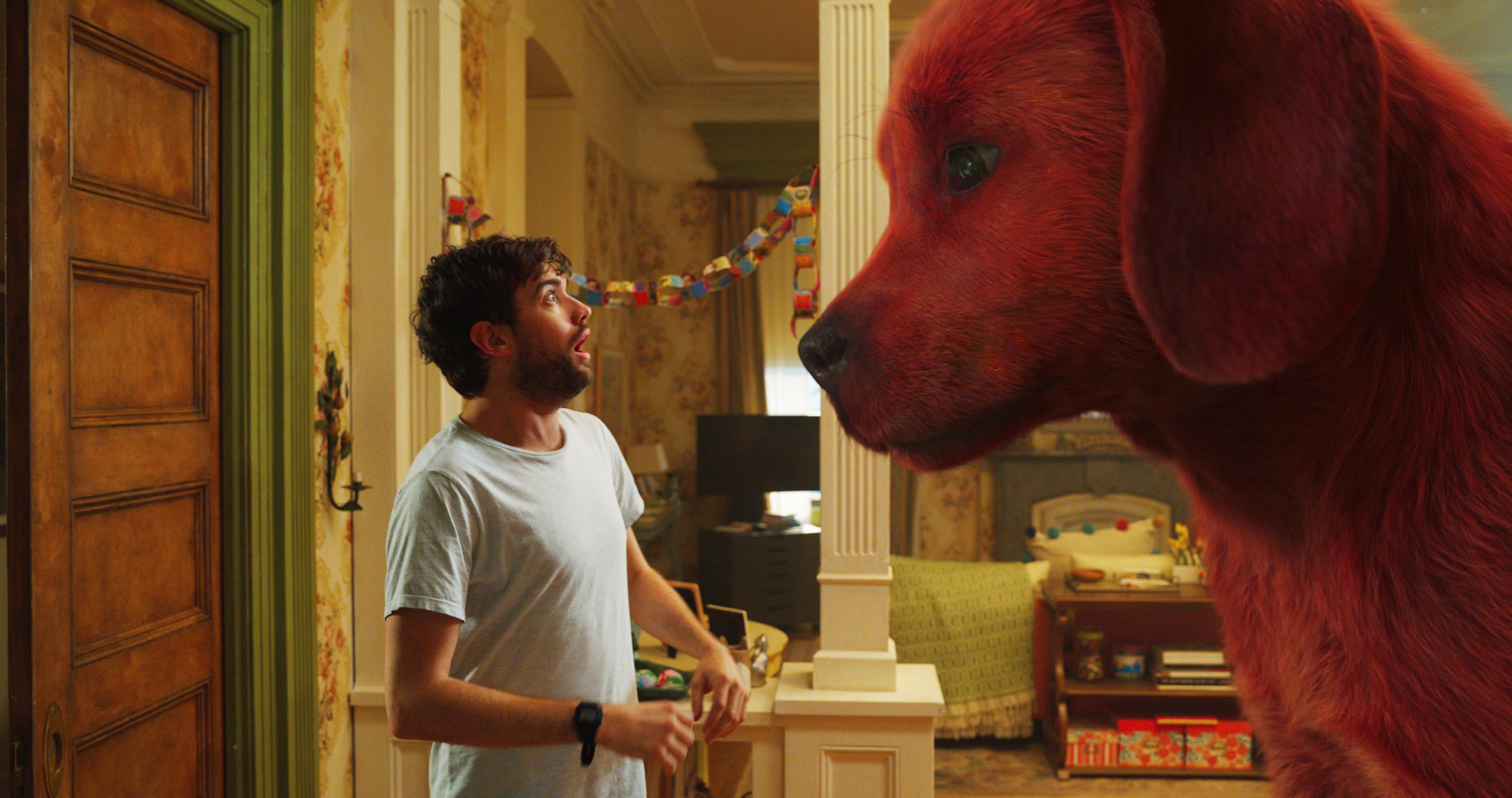 The missteps will likely be missed by the children excited to see a giant red puppy wreck havoc on New York City. Adults however will zero in on the fact that the tiny puppy version of Clifford looks more out of place than the large one, ironically. Director Walt Becker's decision to play around with Clifford's origin also seemed a bit off, as he ended up being a big red puppy that grew large due to magic and/or love. It was unclear but did not seem to bother any of the children watching along, and after all that is who this movie is for, so adults should just choose to look past these things.
Camp shines in the role of Emily Elizabeth. Her friendship with Clifford and chemistry with Whitehall are the heart and soul of this film. When she first connects with Clifford over being different, it is hard not to want to wrap them both up in a big hug and the urge to protect them from the bullies of their world is strong. While Camp brings the heart, Whitehall comes in with the laughs. His character may not have much of a story arc but being naturally a funny guy delivers most of the film's laugh-out-loud moments. For those who are fans of Whitehall, the English accent takes a bit getting used to but like the tiny dog and the origin story it eventually fades into the background.
Fans of the books as well as the TV show will enjoy spotting nods to both throughout the film. Especially the most wonderful Easter egg of all, John Cleese's Mr. Bridwell. Bridwell was the man responsible for bringing Clifford to life for millions of fans all over the world and Cleese was the perfect casting choice to portray him in the film. He is warm, kind, and has the right amount of good-natured mischievousness, like making sure a small puppy gets into a little girl's backpack.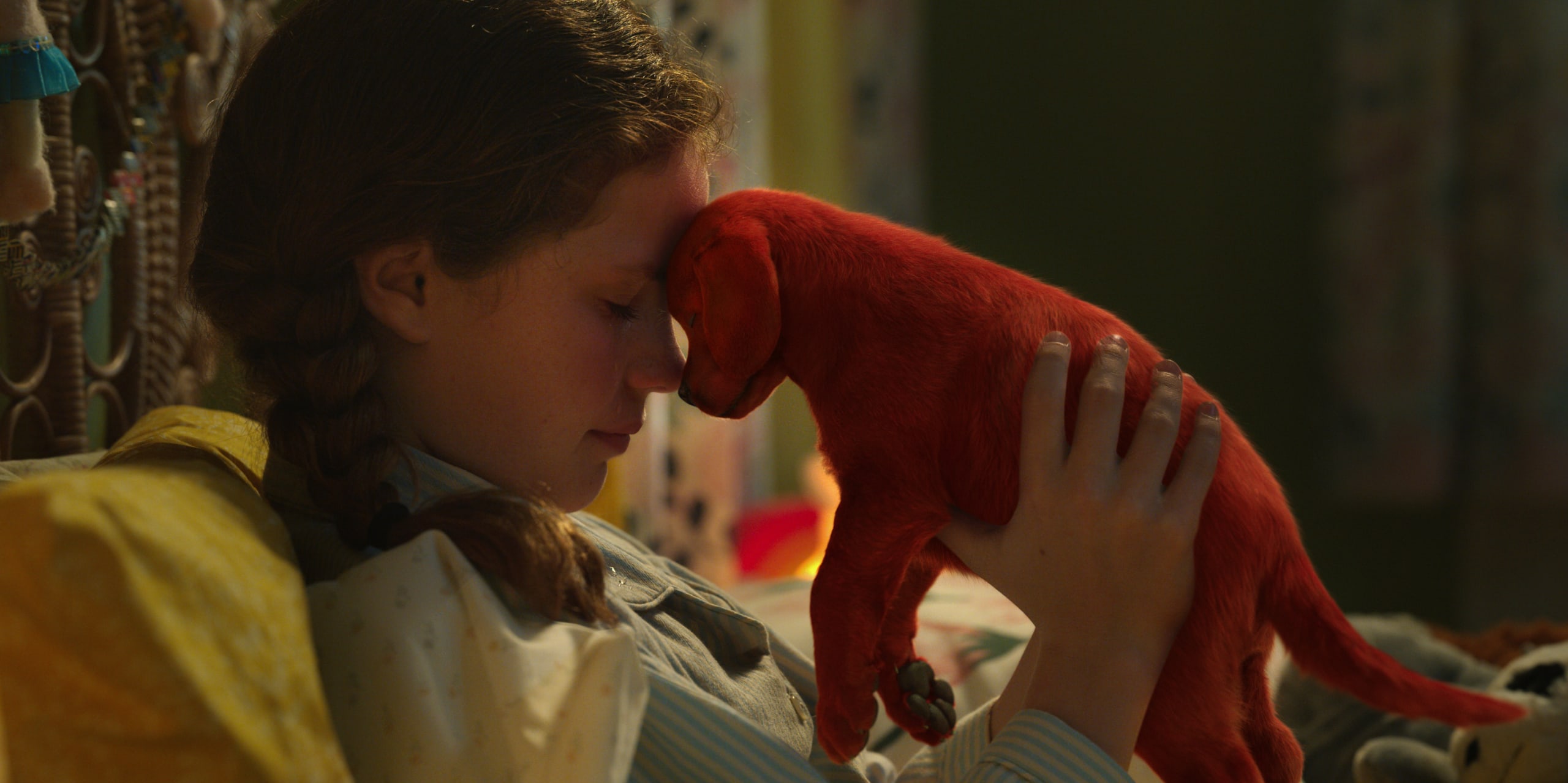 Though the plot centers around the chaos that comes with having a big red dog, there is a subplot as well involving Tony Hale as an evil guy who wants to capture Clifford and run experiments on him. Very Beethoven like but because this is 2021 and not the 90s the guy isn't a vet but a tech monger. Just like its animal centered counterparts of the past, good battles against evil (on all fronts) and wins.
After the past two years children have lived through, they need to see this win. That love, kindness, and togetherness can conquer anything from grumpy supers to villainous tech giants, making their world a better place for everyone. As Emily herself says, "I wish we were big and strong and the world couldn't hurt us."
At the end of the day, Clifford the Big Red Dog feels like a movie straight out of the golden age of 90s family offerings. It is colorful, funny, and well-meaning, setting out to inspire its audience with a tale of a girl who loves her over-large dog so much that it affects her entire community for the better. And doesn't the world need more love in it?
Clifford The Big Red Dog is now in theaters and on Paramount+. It is 97 minutes long and rated PG for impolite humor, thematic elements, and mild action.