Encanto marks Disney's 60th animated film and it does not disappoint. With unique characters, catchy songs, and a message that will hit home for many, Encanto has just the magic needed for the holiday season.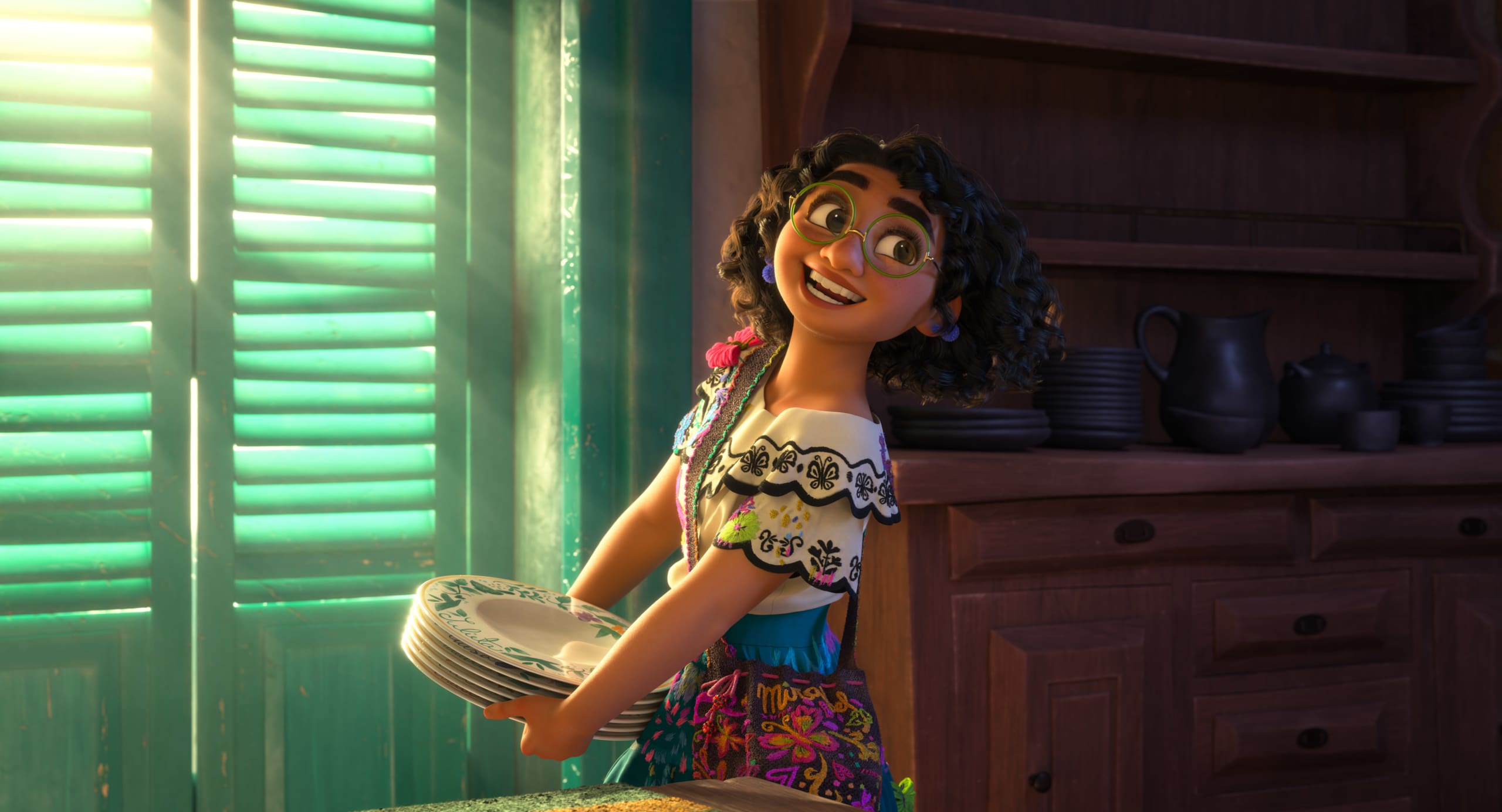 Encanto Review
Encanto follows the story of Mirabel (Stephanie Beatriz) and her magical family. Many years before the events of the film, Abuela Alma (María Cecilia Botero) received a miracle in the form of a magical house, Casita, that grows as the family and village grows. As if a house that is alive isn't enough, each of Abuela's descendants from her children down to her grandchildren have all received special abilities, all except Mirabel. Despite not having anything magical about her, Mirabel is a sweet, kind, eager member of the family who tries her best to be a help. This often leads to conflict with her Abuela but when their home begins to lose its magic, Mirabel is the one who sets out on a quest to save it.
Being the 60th animated feature from Disney, a studio that has perfected the formula of animation greatness, Encanto feels familiar while still bringing something unique to the table. True to form, the main character is instantly likable, the music is catchy, there is lesson to be learned, and heartstrings are definitely pulled. But it's the extraordinary characters, gorgeous visuals, and lack of a traditional villain that makes this film something quite magical.
RELATED: Behind the Scenes of Encanto: Interview With The Filmmakers
When it comes to being magical, the house itself is an instant standout amongst a family blessed with special gifts. It is its own being, with emotions, charm, and mischievous streak. The house provides the perfect backdrop for this extraordinary family. Each room is like another universe tailored to the occupant, the only complaint is we didn't get to see everyone's rooms. Maybe a short or another film will be developed in the future that will explore all the rooms in the house. But when you have a cast (and family) this large, the house needs to take a backseat to allow the family time to shine.
Each member of the Madrigal household possesses an amazing gift. Mirabel's mother Julieta (Angie Cepeda) can heal wounds with her arepas con queso, her sister Isabela (Diane Guerrero) is the perfect one who can grow beautiful flowers, and her sister Luisa (Jessica Darrow) can lift anything and everything without breaking a sweat. Not to mention an aunt who can control the weather, a cousin who can speak to animals, one that can hear a pin drop miles away, and another that shape-shifts. All that to say, it's hard for Mirabel to stand out when there is nothing magical about her. But when the house begins to show cracks, that's when Mirabel gets her moment in the spotlight. Her care and love for her family is the only thing that might be able to heal what has been broken. She needs to face her own fears first.
Instead of a traditional villain, Encanto chooses instead to focus on the inner conflict Mirabel feels as she struggles to prove herself in a family of magical people. The film goes a step further though by also revealing the inner conflicts of other members of her family. That desire to fit in and to speak your truth is something many can relate to. By opting to explore this turmoil, Encanto gives added weight to the emotional points of the story. That desire to fit in and to speak your truth is something many can relate to.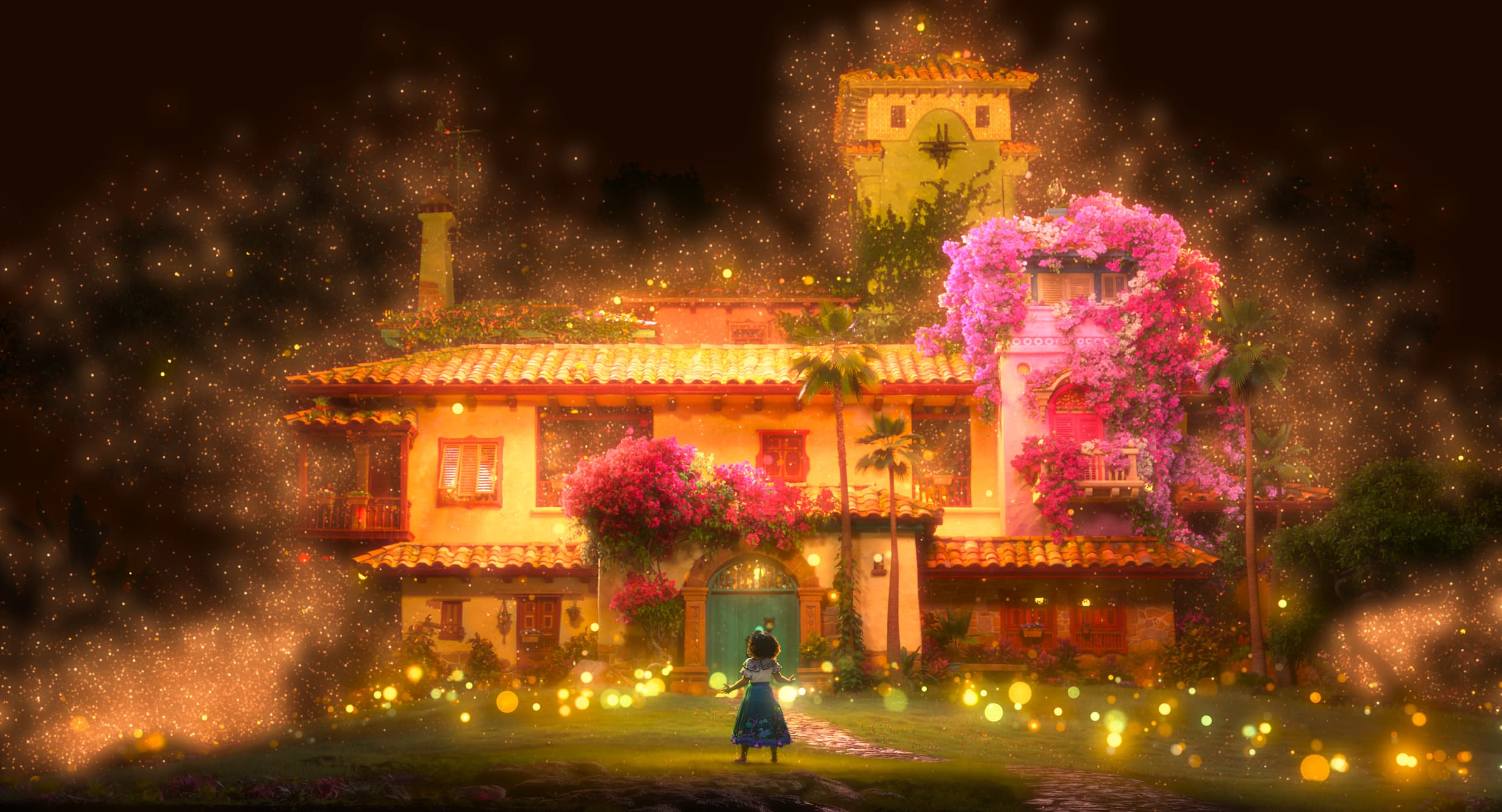 Similar to Raya and the Last Dragon and Coco, Encanto celebrates the culture where the story takes place. In this case, Colombia, putting its rich landscapes, music, clothing styles, and people centerstage for all to enjoy. It is evident everything was drawn, rendered, and brought to life with a lot of love and care. Lin-Manuel Miranda penned the songs for the film so it is a given they will be catchy and fun. Certain songs will instantly be stuck in your head, like "We Don't Talk About Bruno."
With a voice cast this good it could also be hard to stand out but just like her character, Beatriz does it. She captures Mirabel's joy, kindness, and self-doubt as she moves through the story. It's hard to imagine Botero being coldhearted but she pulls it off while still bringing warmth when called on. Although each member of the family has a standout moment, John Leguizamo stole his scenes as Bruno, the eccentric uncle who fled home after his gift of visions caused trouble.
Ultimately, Encanto is a must see film that is sure to have you dancing along in your seats. With just the right mix of magic, music, and adventure, it is exactly what families and audiences of all ages are looking for this holiday season.
Encanto is in theaters now. It has a runtime of 99 minutes long and is rated PG for some thematic elements and mild peril.