Yelena was hired by someone to kill Clint and the big reveal means next week is going to be intense. Jack's past catches up with him and Kate tries to find a way to fix her partnership with Clint. Let's get into "Ronin" with this Hawkeye episode 5 easter eggs and breakdown.
This is your spoiler warning if you haven't watched episode 5 of Hawkeye.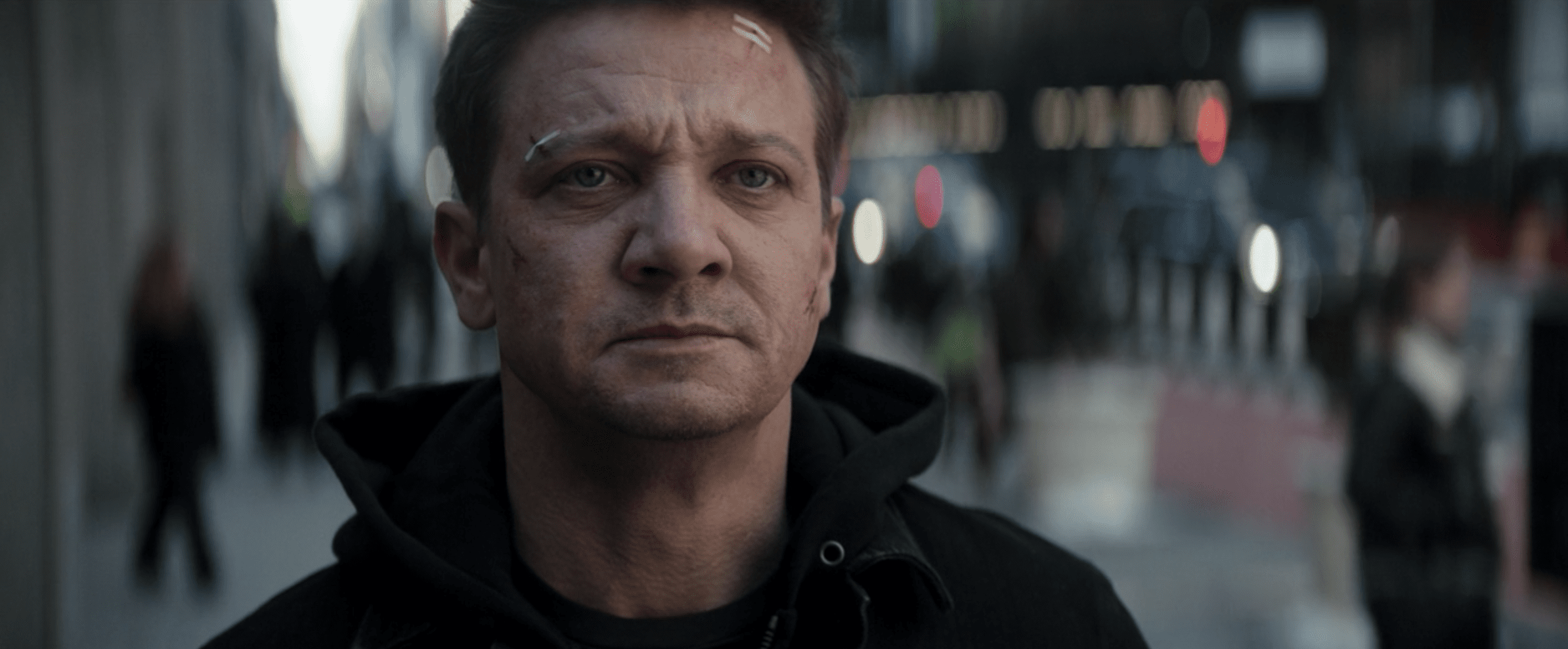 Hawkeye Episode 5 Easter Eggs & Breakdown
The show starts out with dialogue from Black Widow, with Yelena and Natasha talking about the Widow program. It's 2018, Yelena and Sonja have broken into Ana's house to cure her with the antidote. They discuss how many people she has helped and how Yelena will finally be reunited with her sister. Then The Snap happens and Yelena is dusted.
Instantly it's 5 years later, Yelena is back and realizes something happened but has a hard time understanding what Ana is trying to tell her.
Ana could be a nod to Natasha's neighbor in the comics who lived in Little Ukraine.
Yelena wants to find Natasha. By the look on her face, she learns Natasha is dead from Ana.
RELATED: Hawkeye Episode 4 Easter Eggs & Breakdown
Present day, Kate is upset after Clint told her their partnership was over. Eleanor cleans her up and they talk about Kate's future. She tells her mother she really thought she could be one of them, an Avenger.
Kate reveals to her mother that she and Clint discovered that Jack is the CEO of Sloan Limited. Eleanor promises Kate she will look into it.
Kazi tells Maya that after they kill Ronin, her quest for vengeance and presumably not doing what Uncle wants needs to stop.
Kate returns to her apartment to get her things. Yelena is waiting for her. She wants to talk over a nice dinner of boxed Mac and cheese.

Meanwhile Clint has gone to Grills' apartment. This scene is similar to the one in Captain America: The Winter Soldier when Natasha and Steve show up at Sam's house beaten up.
Yelena tells Kate it's her first time in New York City and she wants to sightsee. She wants to see the Empire State Building, the new and improved Statue of Liberty (the one seen in Spider-Man No Way Home with Captain America's shield), and Rockefeller Center.
Kate recommends The High Line and the Christmas Market in Union Square.
Yelena admits she is in New York to kill Clint. She wants to know why the world has forgiven Clint for his past. Kate says he saved the world. Yelena replies no, my sister saved the world.
Despite Kate trying to convince Yelena not to kill Clint, Yelena sets off to finish her mission. She was hired by someone to take him out and warns Kate not to get in her way again.
Clint asks Grills to keep an eye on Pizza Dog for a few more days. Grills insists Hawkeye shouldn't spend Christmas alone and offers him the couch. He also has the new suits for Clint and Kate but Clint is too tired to care.
Back at Eleanor's house, Jack is detained by the police. Eleanor called the cops after investigating him. However it seems like she has set him up to take the fall for something. I don't think she is as innocent as she claims to be.
Battle of New York Memorial plaque. On this site in 2012 During the Battle of New York, the Avengers First Assembled. The Avengers are listed in this order: Steve Rogers, Tony Stark, Thor Odinson, Bruce Banner, Natasha Romanov, and Clint Barton. This is located at Pershing Square.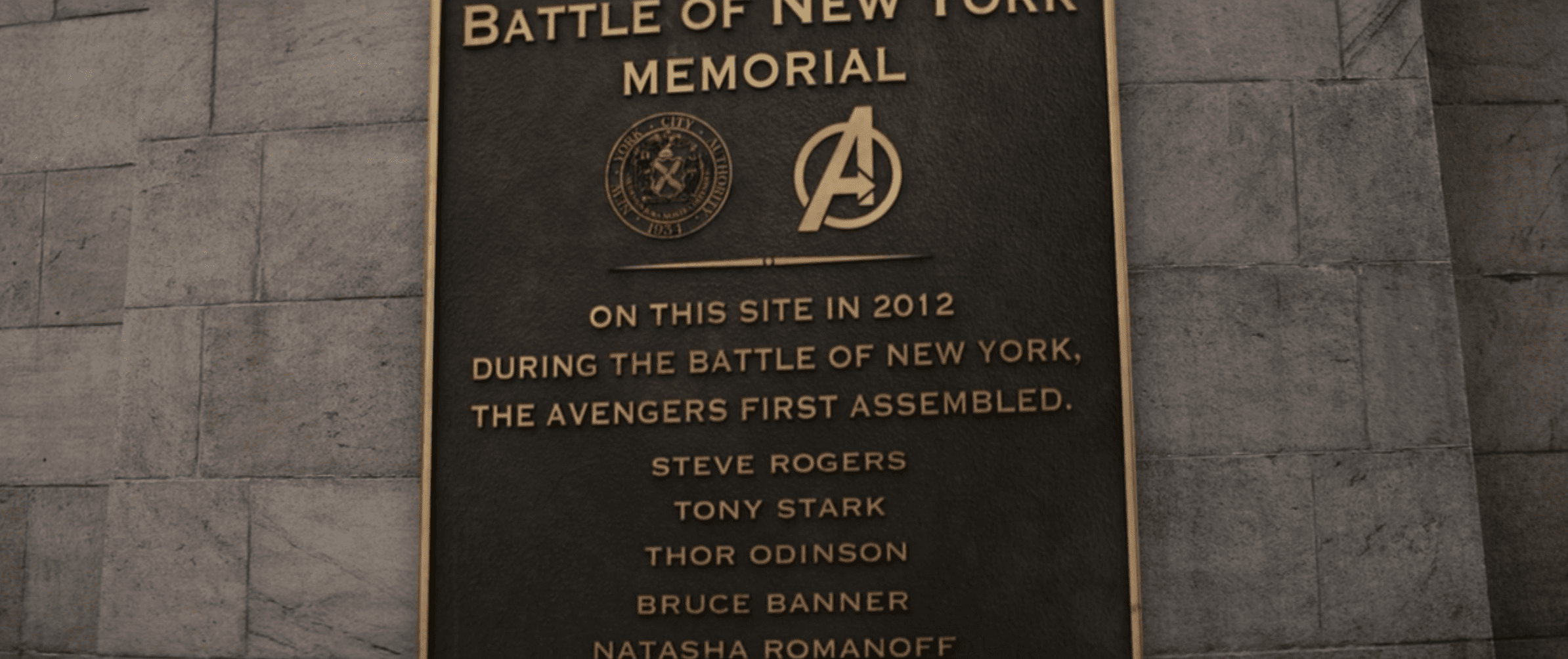 Clint has gone to this spot to feel closer to Natasha. He grieves her loss and asks her for forgiveness for what he is about to do.
Alan Silvestri's Vormir Theme from Avengers: Endgame can be heard in this scene.
Kate blows up Clint's phone with messages about everything from Yelena to Jack.
The Tracksuit Bros are listening to Christmas in Hollis by Run DMC. Hawkeye sends Maya a message via arrow to meet him where she first met the Ronin.
Clint calls Laura to tell her he needs to end this tonight before the big guy gets involved. She tells him she understands more than anyone ever could why he needs to do this. Another hint at her former hero life as Mockingbird? Maybe!
Maya is waiting for Ronin at Fat Man Auto Sales. Even though Clint told her to come alone she brings back up. Clint, dressed as Ronin, takes out that backup so he can confront Maya. They fight. He unmasks himself to show her who the real Ronin is and to warn her to stay away from him and his family. Clint tells her they are the same, both weapons.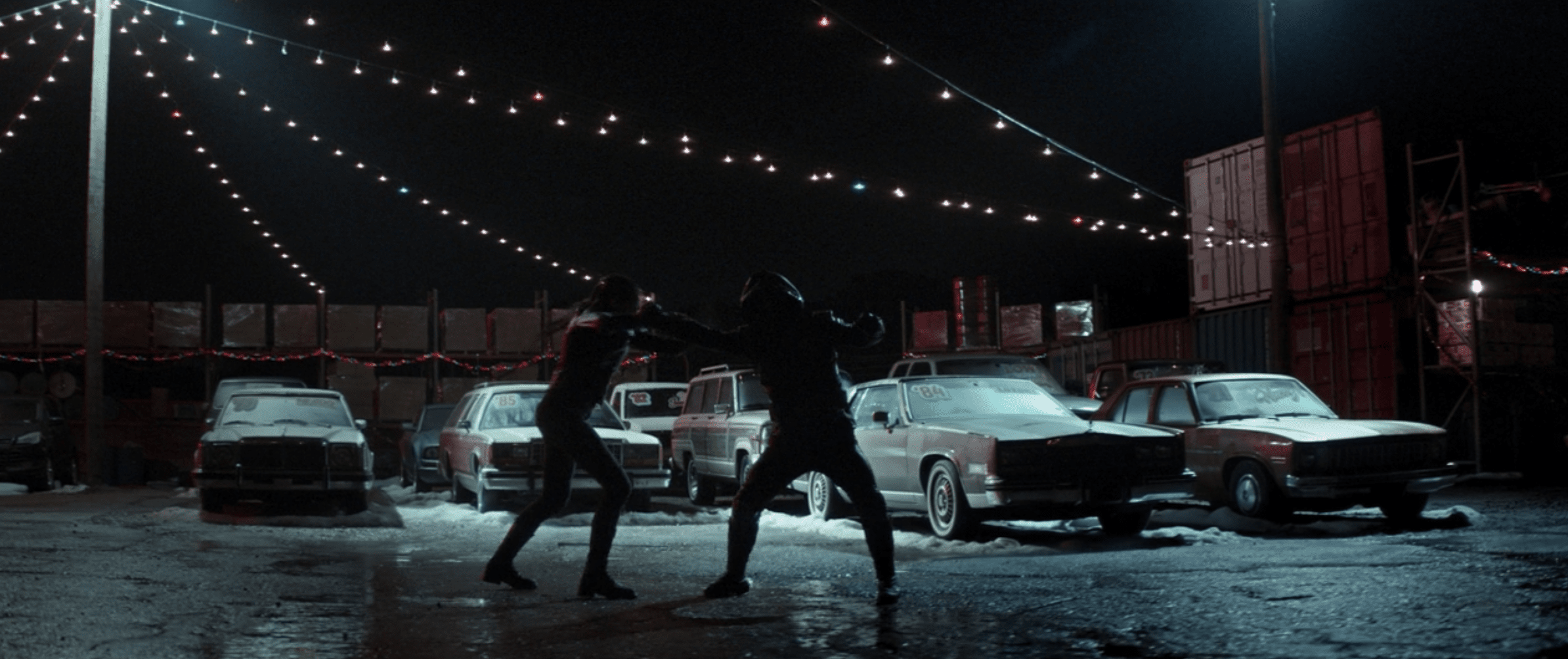 He tells her that the reason he was there the night her father died was because he was tipped off by an informant who was sent by her boss because he wanted her father dead. Maya refuses to believe him and almost kills Clint but Kate saves him.
Maya confronts Kazi about the night her father died. She wants to know why he wasn't at the meeting that night, he says he never got the call. She clearly suspects him to be the informant and he looks worried that she has discovered what actually happened that night.
Kate tells Clint about the woman in the mask. As soon as Kate says she is Natasha's sister, Clint knows she is Yelena.
Clint and Kate end up back at Grills' apartment to eat breakfast. She gets a text from Yelena that the person who hired her to kill Clint is Eleanor Bishop.
Yelena also sends a picture of Eleanor with Kingpin. The big guy, Uncle, who Clint has been worried about the whole time. Vincent D'Onofrio has returned!
You're a Mean One, Mr. Grinch is the song that begins playing right as the credits role. Also Kingpin's massive figure is seen when the Hawkeye logo is displayed at the end.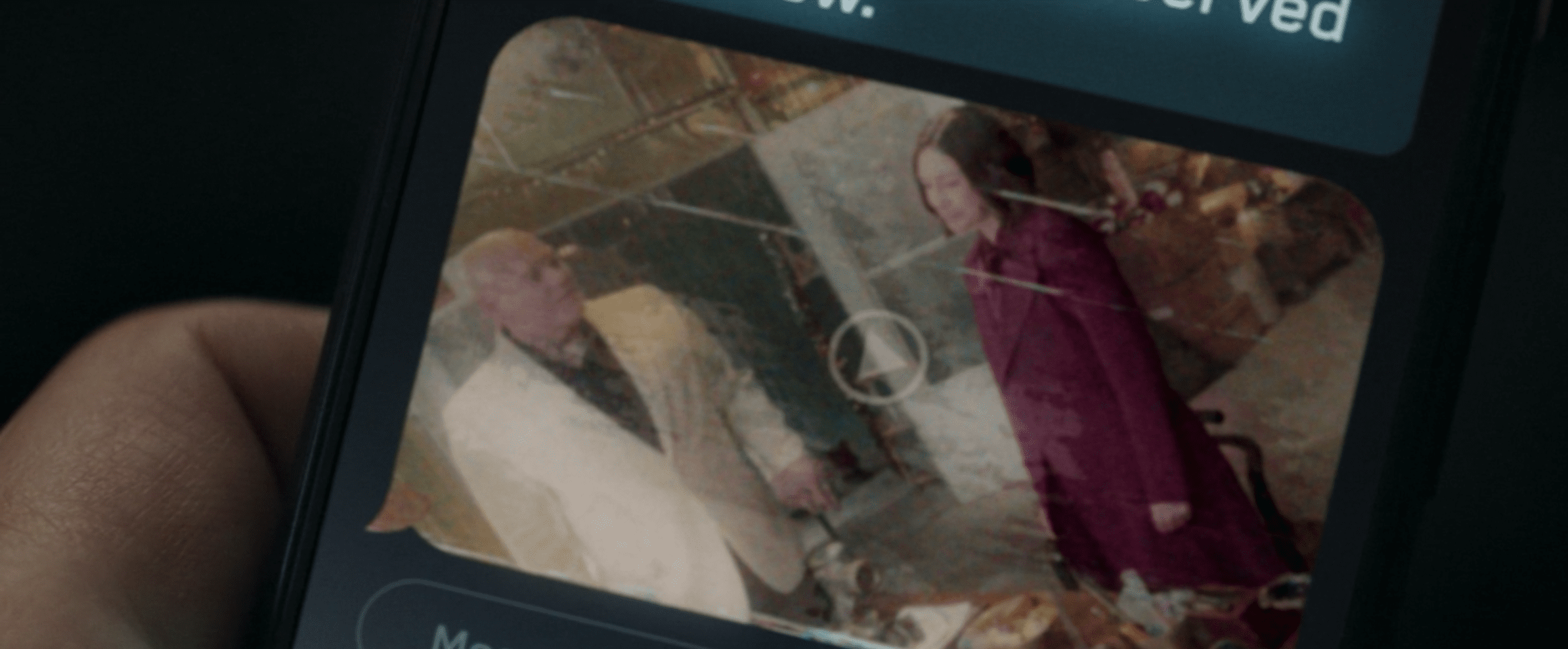 Hawkeye episodes 1-5 are now streaming on Disney Plus.