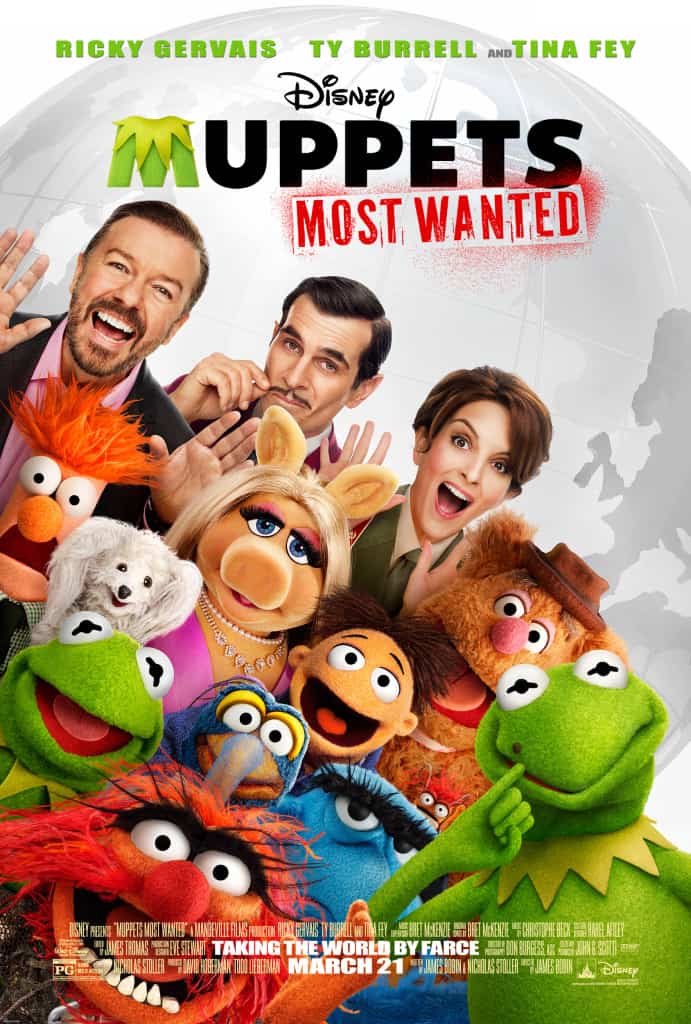 The wait is over, Muppets Most Wanted is finally in theaters!
I could say a lot about this movie. We all laughed, the adults exchanged knowing glances for certain puns and jokes, and at the end of it we were all singing and thankfully it was not "Let it Go" Bottom Line: this movie was GREAT and we want to see it again. And no I wasn't bribed with a briefcase of money to say that.
Muppets Most Wanted is definitely in my top 3 favorite Muppets movies. What can you expect in the new Muppets movie? Song breaks, Danny Trejo, puns, traveling, jokes, random celebrities including a convict that looked a little like Loki, and Miss Piggy and Kermit having a wedding?!
The gang is back and set to do a world tour with Dominic Badguy as their manager. Kermit is mistaken for the world's most evil frog Constantine and thrown in a Siberian prison. The prisoners are tough guys with great singing voices and kept in line by Nadya a secret Kermit fan. All while the Muppets are on tour and being conned by Constantine and Dominic, robberies are happening which forces Interpol and CIA to work together in pursuit of the thieves. Will Kermit be able to break out of the prison to save his friends? And do the Muppets ever realize the frog with a weird accent is not Kermit?
This was the first time the kid's experienced a Muppets Movie. They LOVED it. Before the credits finished rolling my daughter asked, we can see this again right? My boy was busy singing "Dance Monkey Dance, I'm Number One!" I was glad to have "Let it Go" out of my head replaced by "I'll Get You What You Want" What is a thingy thing anyways? My husband and I felt like this Muppets movie felt like classic Muppets. The whole audience enjoyed themselves, the entire theater was filled with laughter. My favorite Muppet has always been Miss Piggy and although he was a BadGuy, Dominic was a great character! I can't wait to watch it again!
Celebrate The Muppets Most Wanted with more free printables!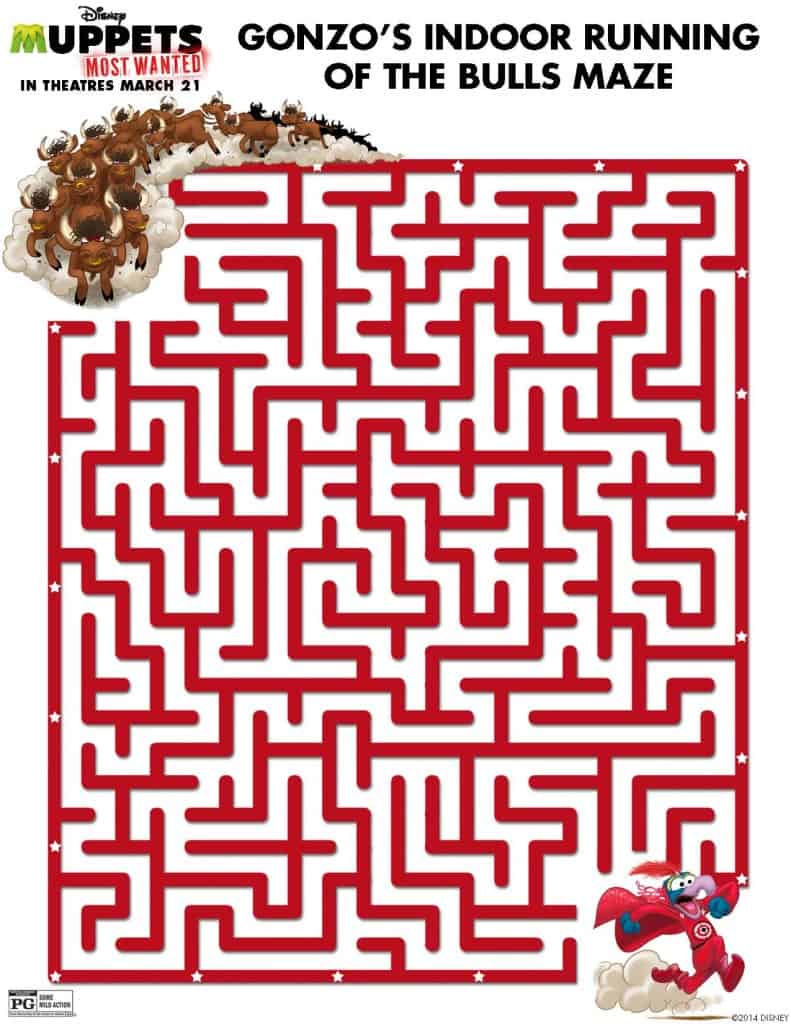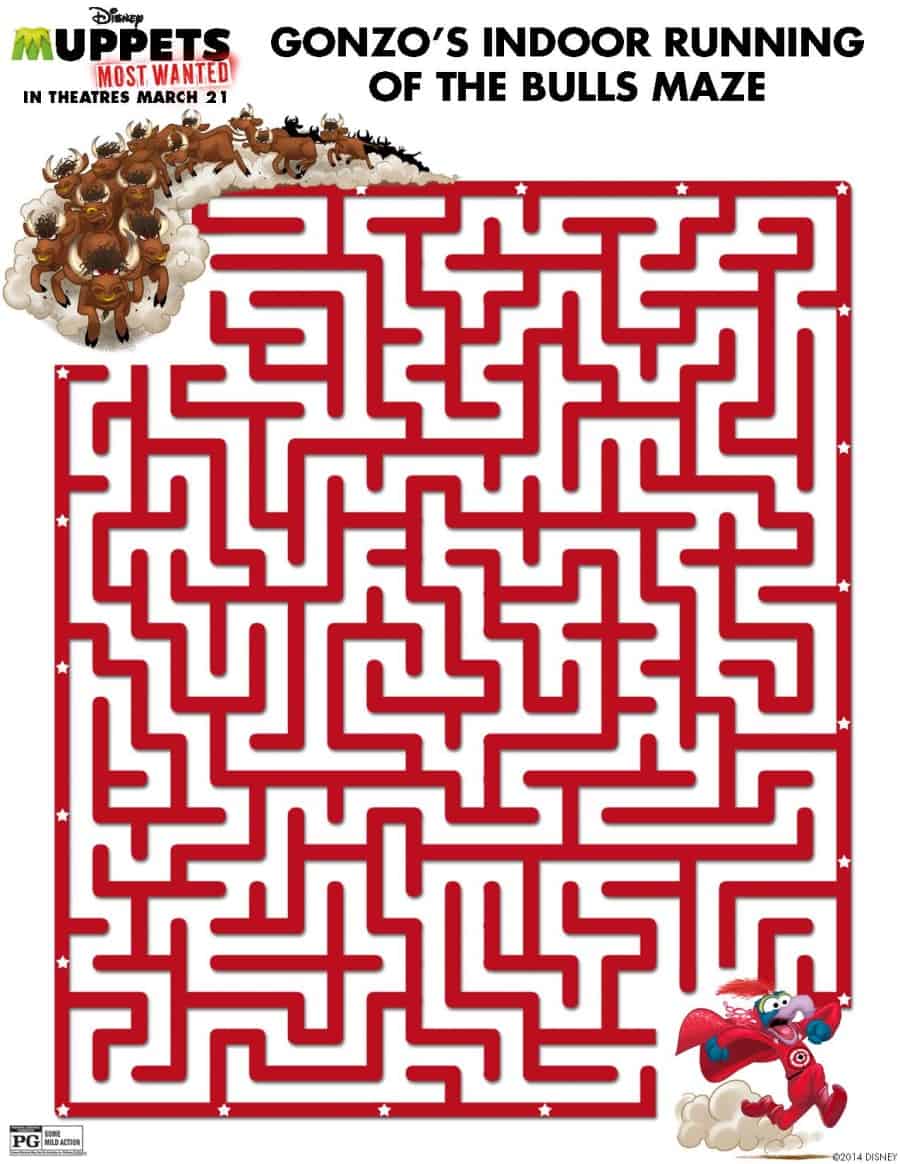 Gonzo Maze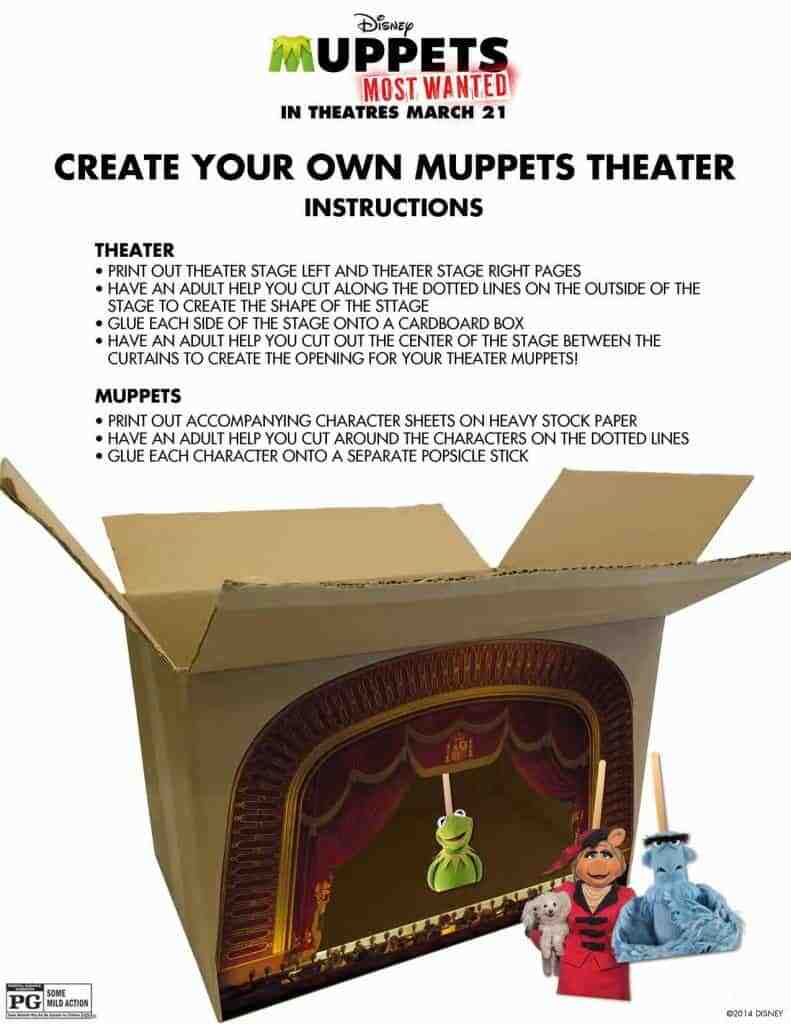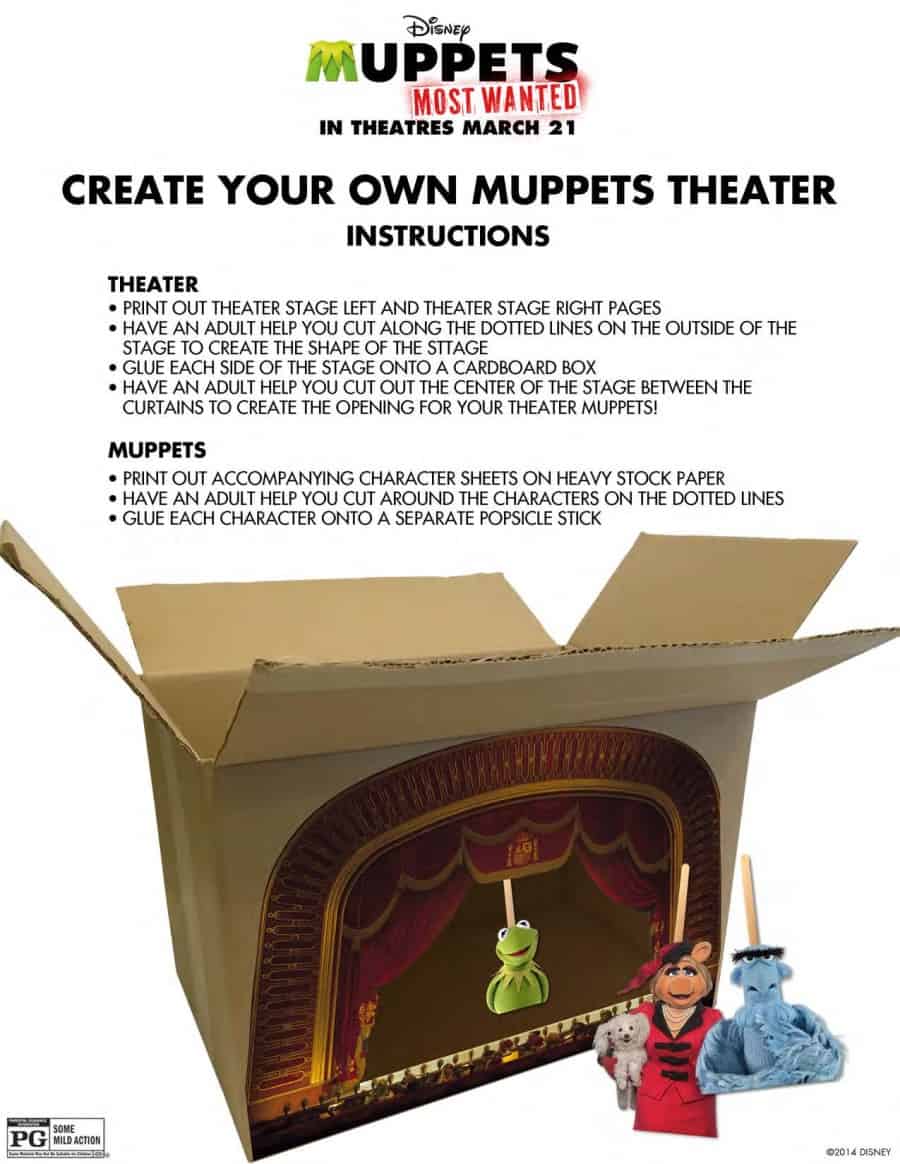 Muppets Theater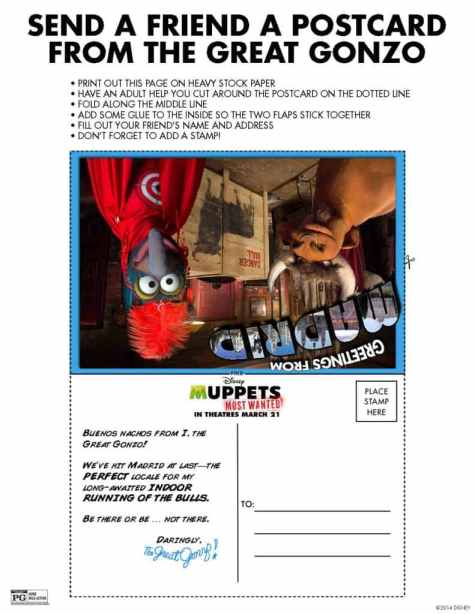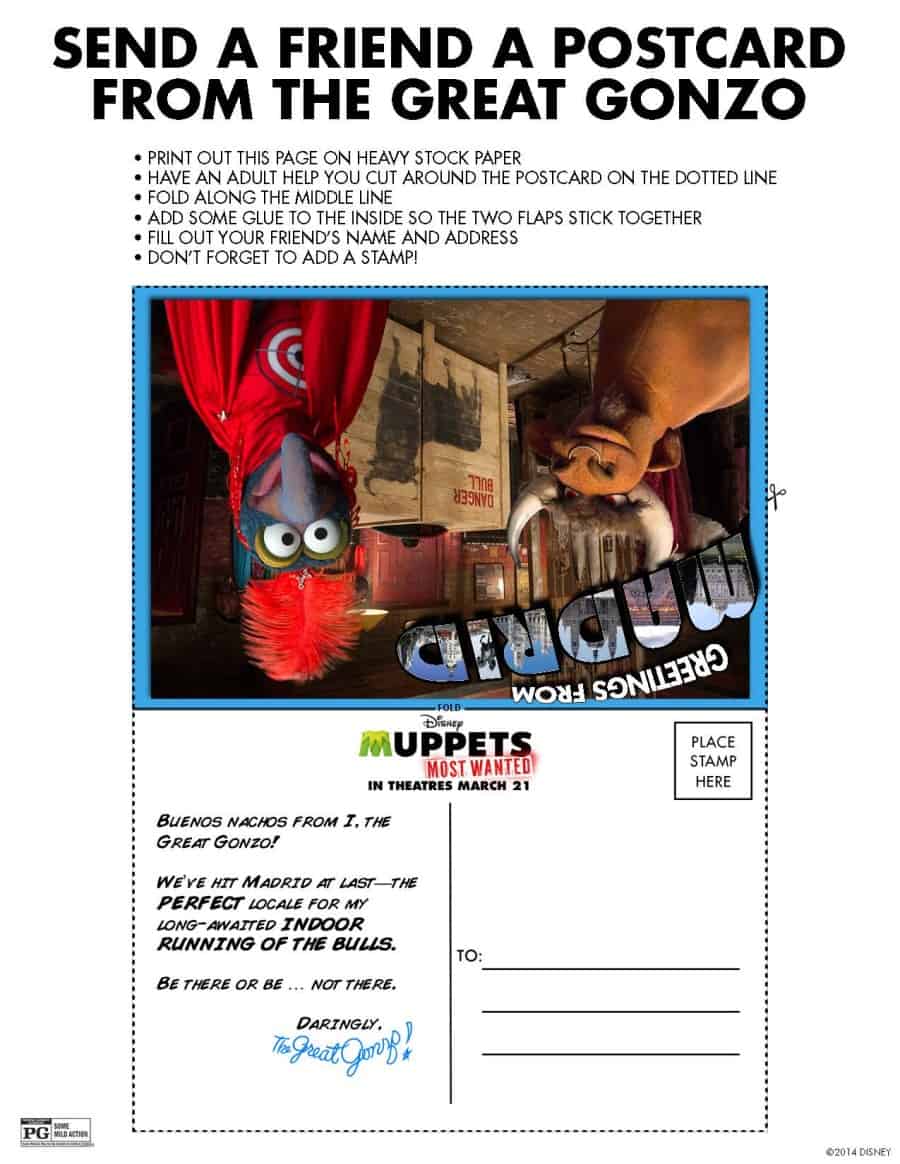 Gonzo Postcard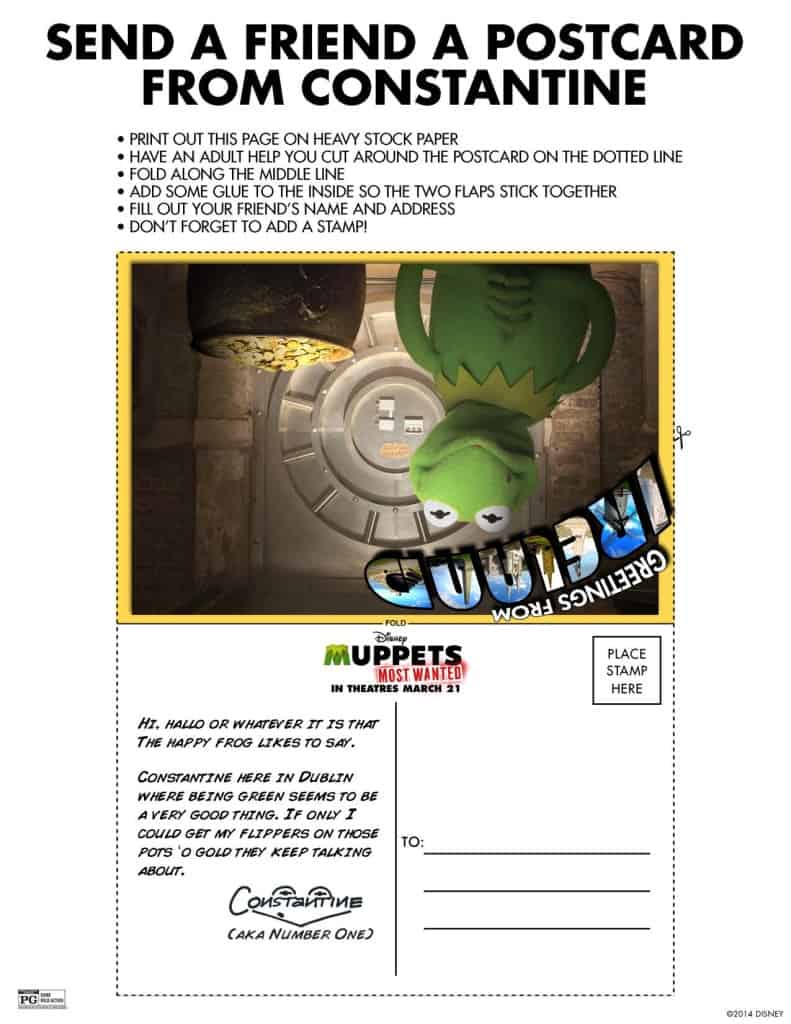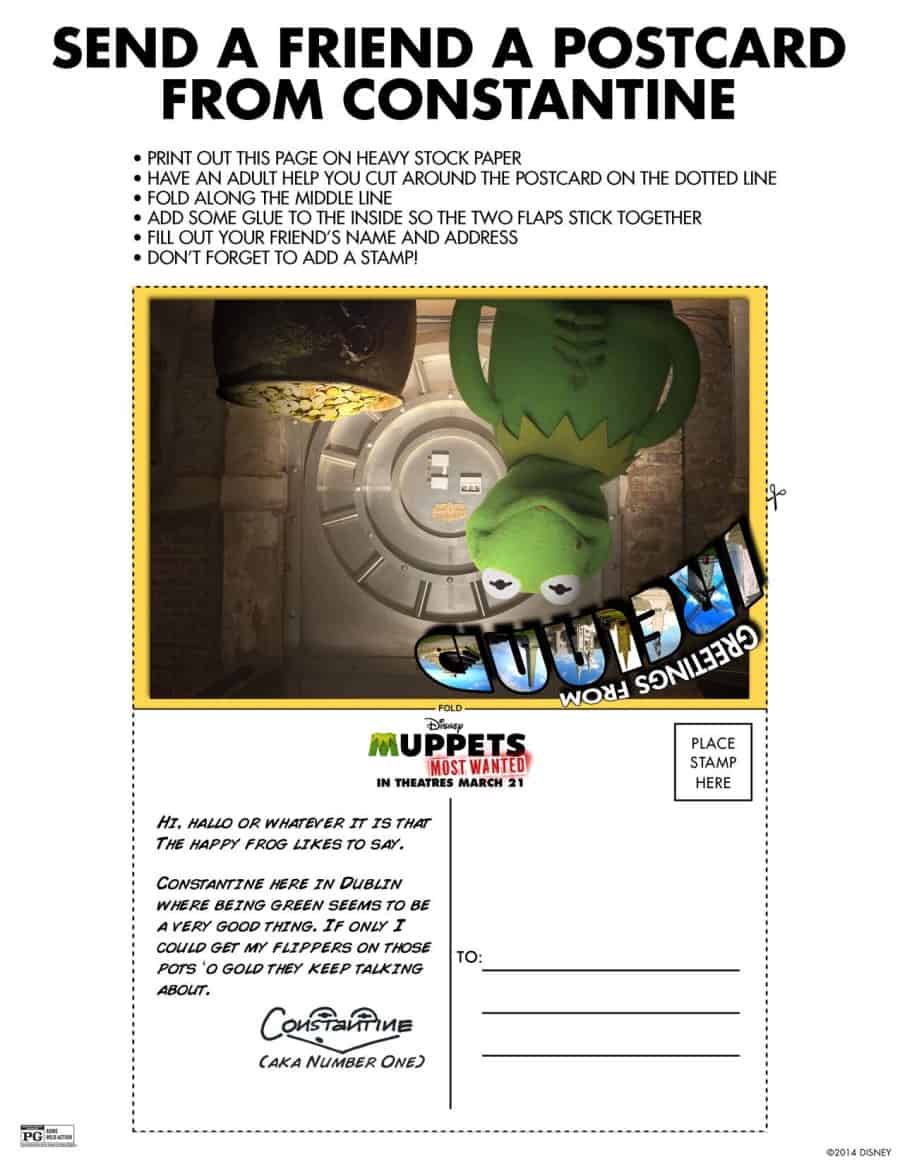 Constantine Postcard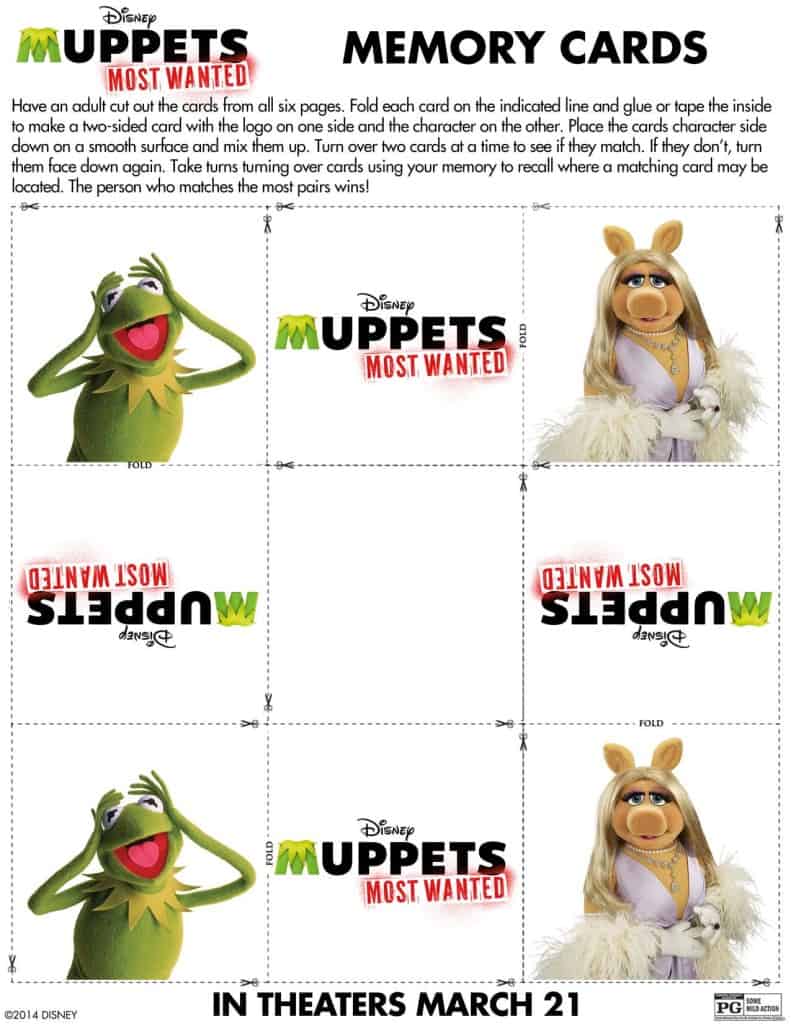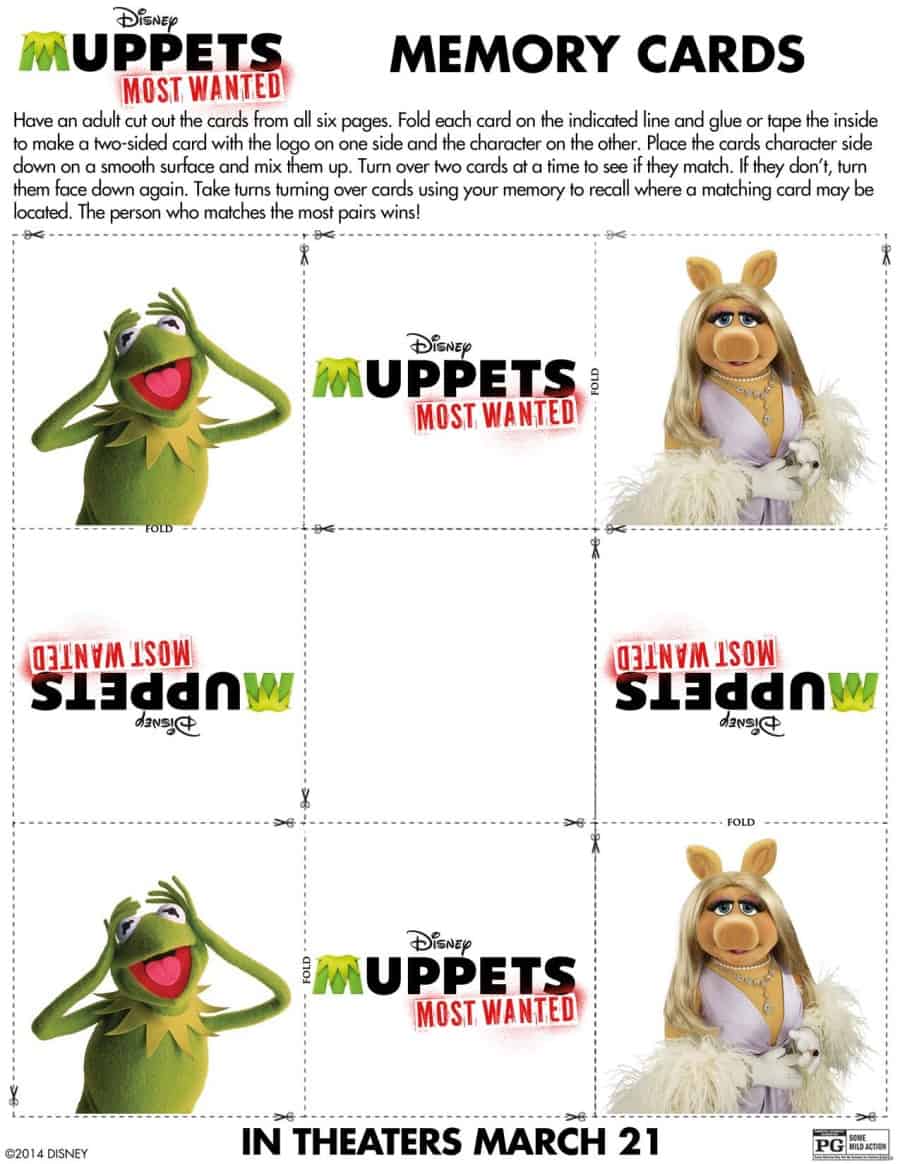 Muppet Memory Game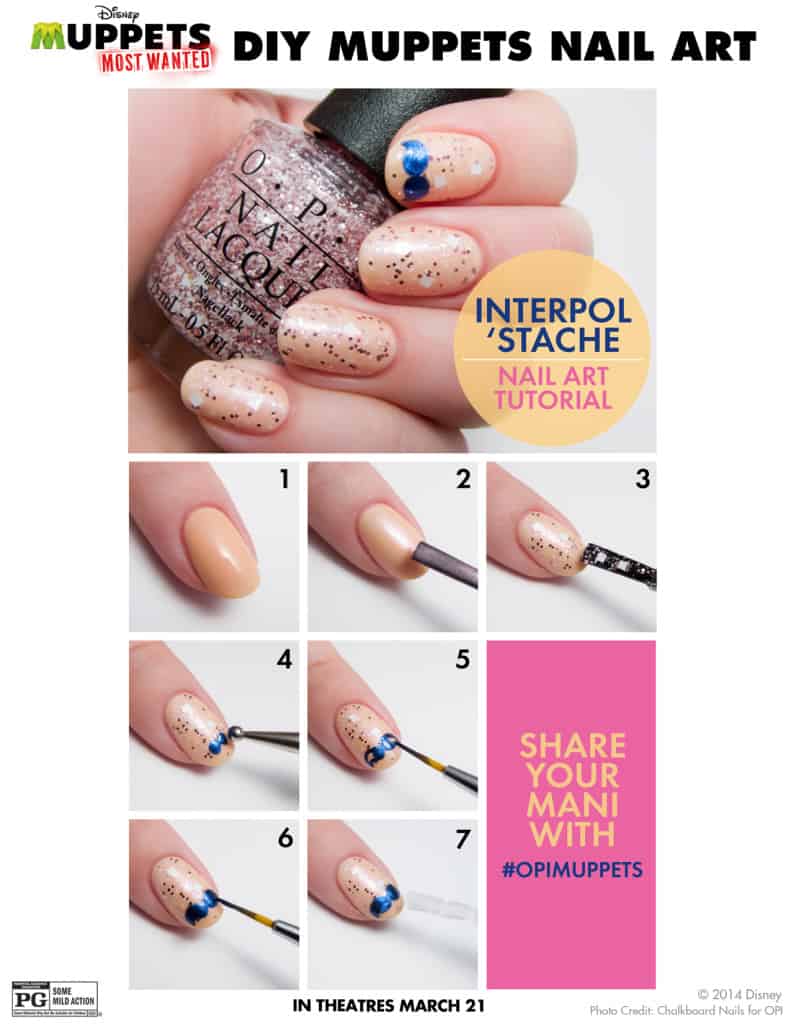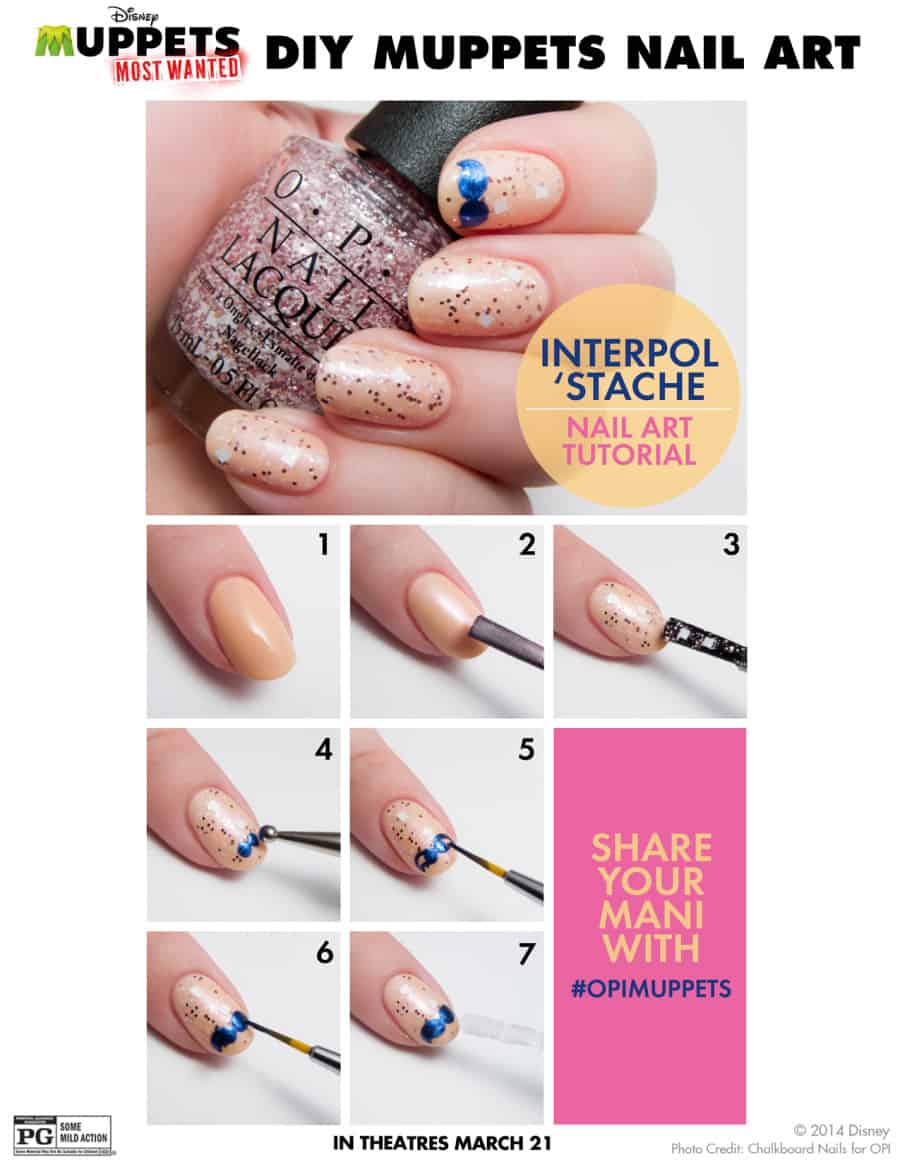 Muppet Nail Art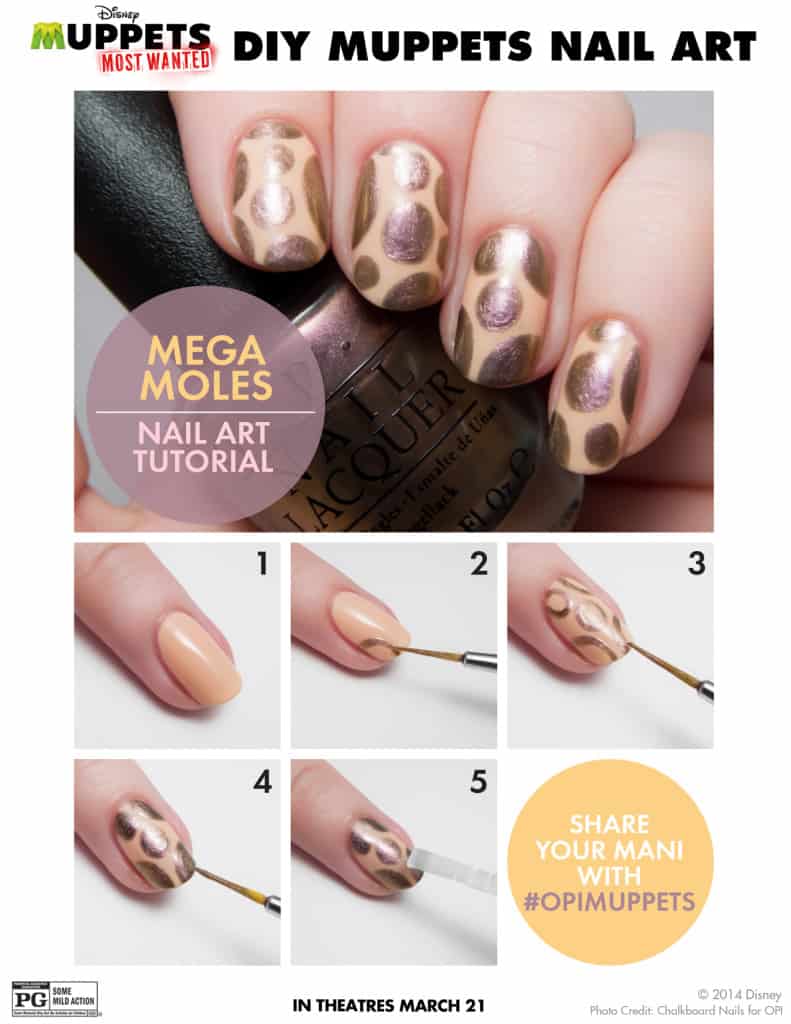 Muppet Nail Art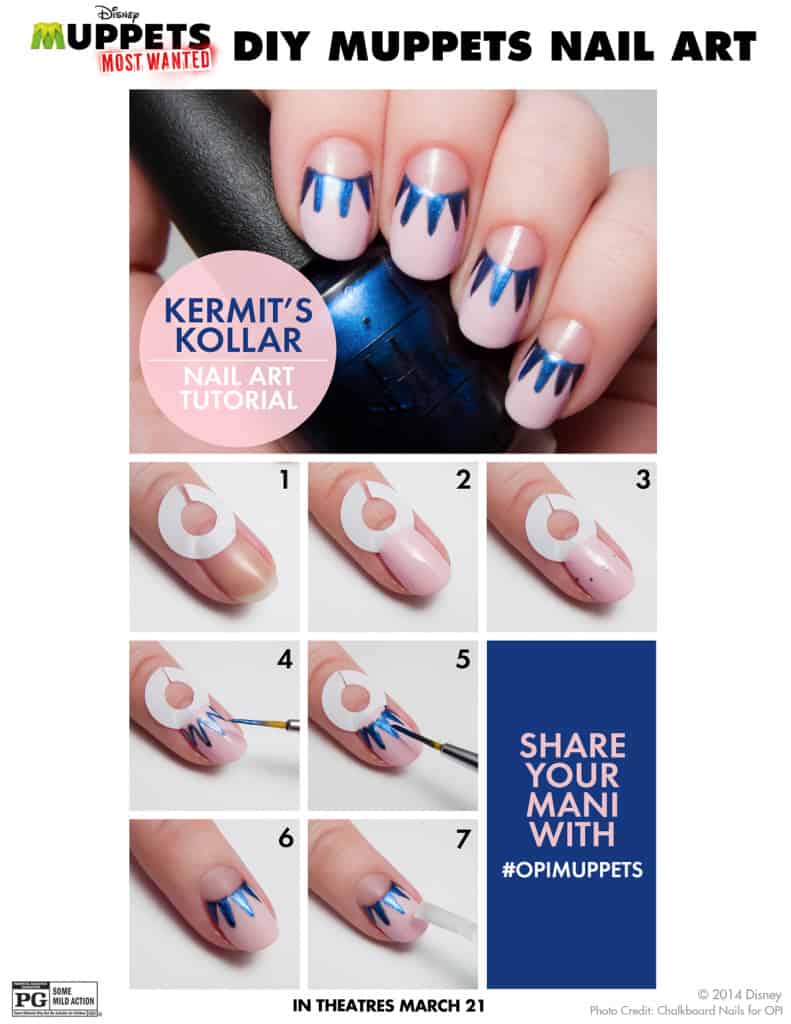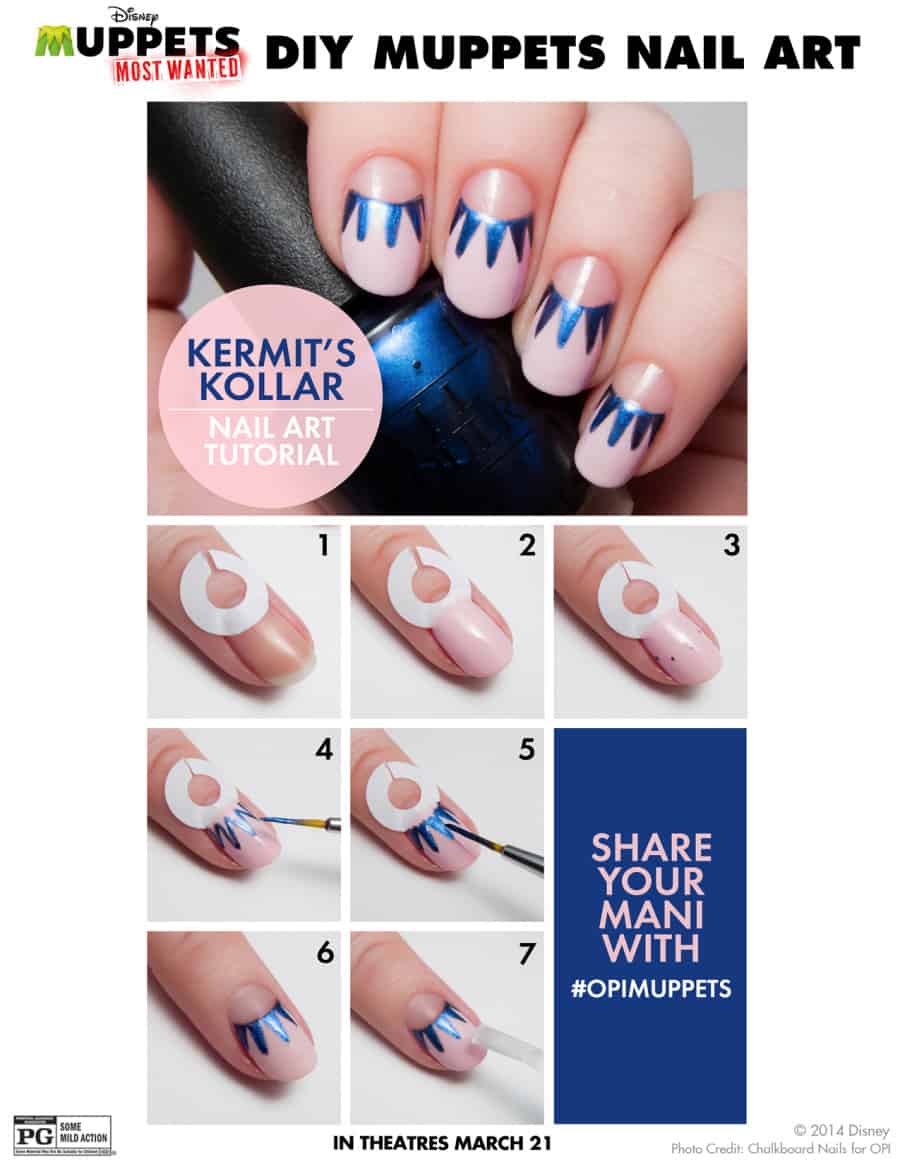 Muppet Nail Art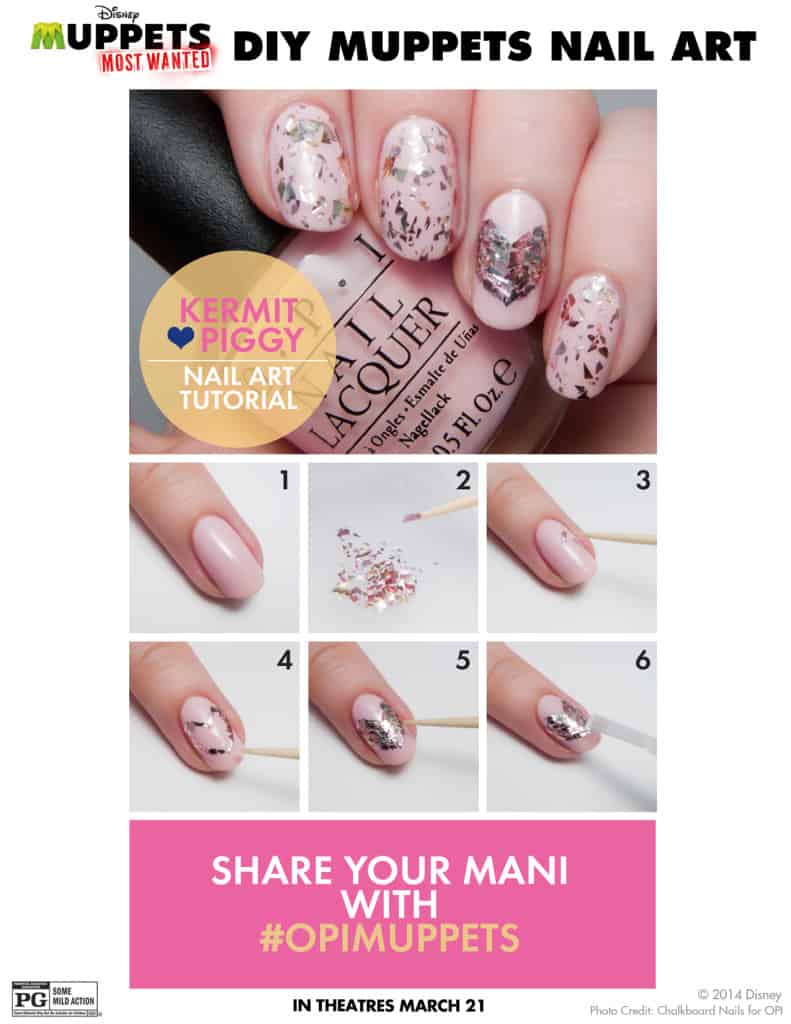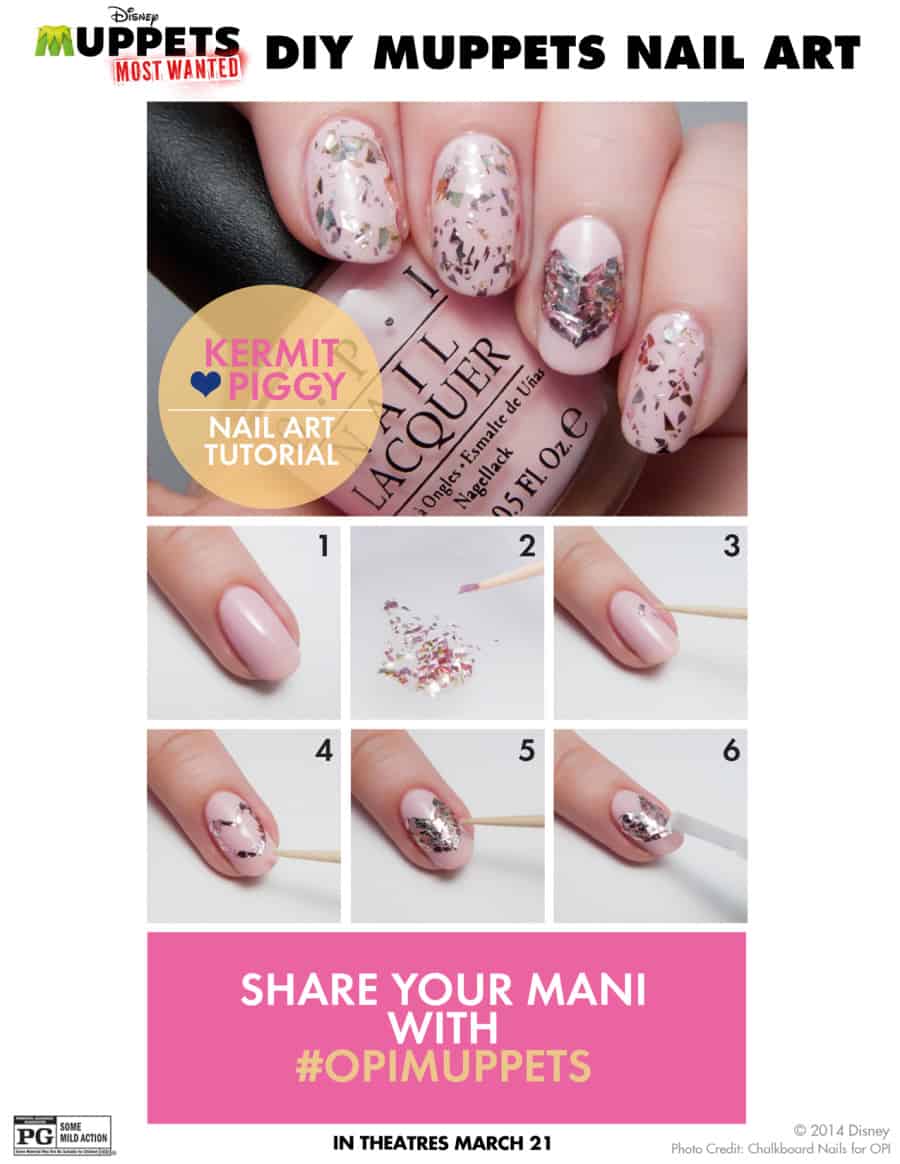 Muppet Nail Art
Share your Muppet Nail art and other Muppets love on Facebook and Twitter #MuppetsMostWanted
Annnnd, You can find the my other Muppets free printables here: Muppets Most Wanted
Muppets Most Wanted is in theaters everywhere now!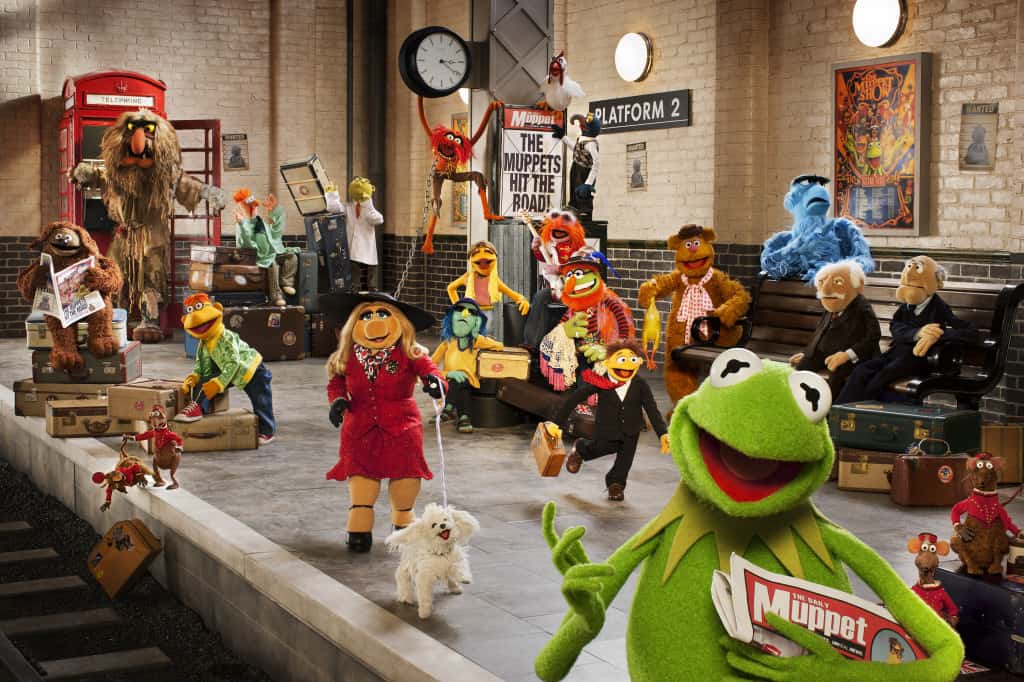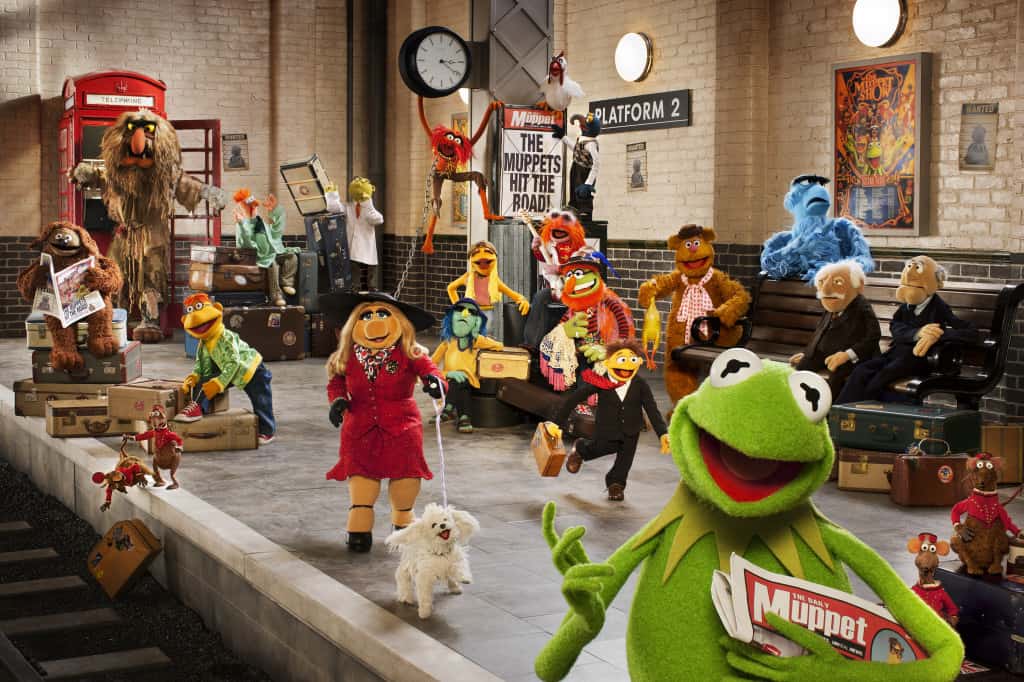 If you have seen the movie, what was your favorite part? Song? Joke? Or just tell me who your favorite Muppet is , mine is Miss Piggy!