No Exit is packed with suspense that will keep viewers on the edge of their seats from start to finish. Faithful to the source material, this film provides plenty of twists and shocking moments, punctuated by memorable performances from the entire cast. I had the chance to hear from the cast of No Exit about what it took to bring this psychological thriller to life.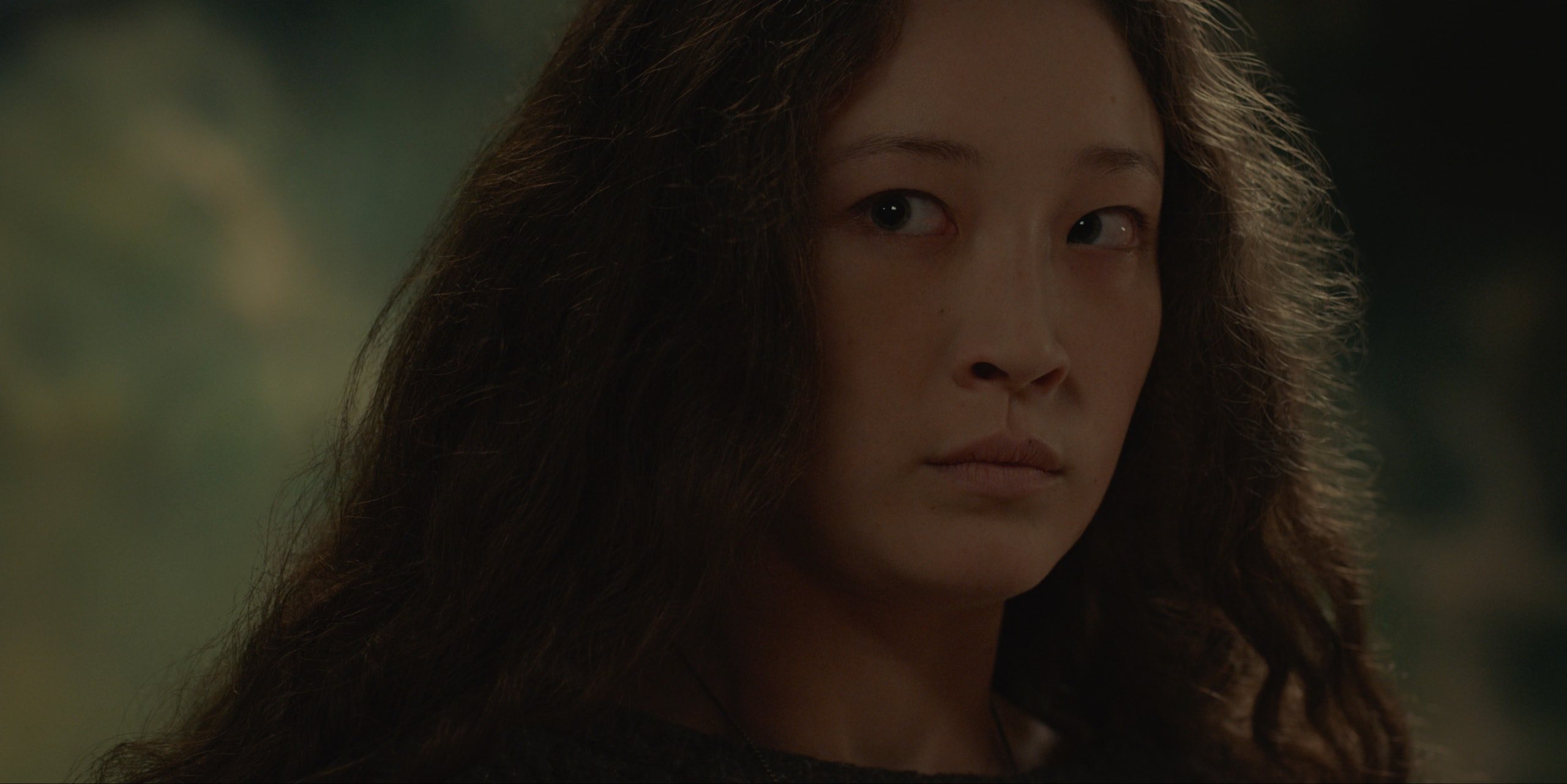 Interview With The Cast Of No Exit
Director Damien Power along with stars Havana Rose Liu (Darby), David Rysdahl (Lars), Danny Ramirez (Ash), and Dennis Haysbert (Ed) sat down with us to talk about what it took to transform the book No Exit into the movie. From stuntwork to finding joy amidst terrifying scenes, this cast was able to bond with each other and do justice to the best-selling novel.
Darby is such a complex character. What was it like embodying her and portraying all aspects of her personality?
Havana: Honestly, I just fell in love with Darby right away. With Darby, I barely even had to think. It just felt like it was flowing right from me. I find her to be gritty, bold, charming, and also tortured and very vulnerable in a way that that I don't think we always see heroic characters. I think for me, Darby was just the best, most complex, nuanced character I could have asked to play, given that so many of her faults really are her strengths, and vice versa. And I think playing around with that duality was just something that made me feel so alive every day.
Congratulations Danny you made me hate you! Kidding, but wow, you insured audiences are going to loathe Ash. How did you get into his headspace? Were there any classic psychological thrillers' that you studied to help find your own brand of evil?
Danny: Well, I don't want to spoil too much.I think a big portion of that, that actually affected so much, was the two weeks in quarantine. They change a person. There was just so much I pulled from different sources and Damien and I had many conversations about different people that we wanted to kind of pepper in there. Then it started forming and Ash became his own person with all these influences. It was those two weeks of quarantine I think…
Havana: Enough to bring out the evil in anyone. (Laughs)
RELATED: The King's Man Cast Talks The Origin of the Kingsman, Stuntwork, & Rasputin
For a psychological thriller, No Exit also has plenty of action sequences. What was the preparation like for those? Were you able to do most of your own stunts?
Havana: I think the stunts were one of the highlights of this film. And especially how game all of us were to do them. We had an incredible stunt master, John Costello, who helped us ease our way through the choreography. I think that the physicality of the movie is sort of at the heart of where a lot of the trust comes between all the characters. That we all know we're trust falling together in a safe environment. I think that's part of what makes it so fun, too. I found myself laughing between really difficult, horrible takes because you're in these ridiculous situations with people in very violent moments, and still having a great time. So I really applaud John for that.
Damien: Everyone was so committed. I remember John pulling me aside and saying, "These guys are better than my stunt team." (Laughs)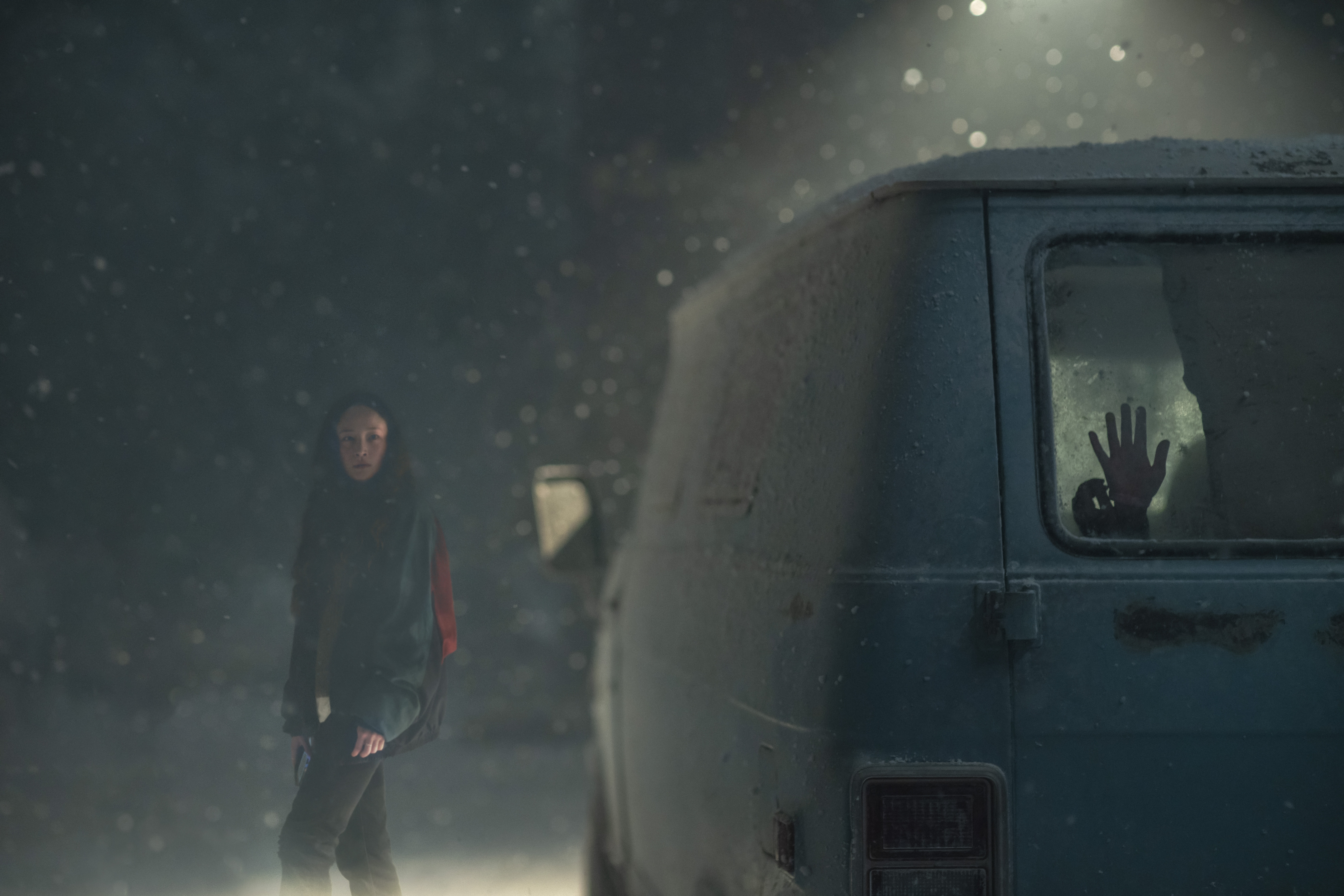 Mila Harris who plays Jay was equally as impressive as the adults on screen when it came to her performance. What was it like working with Mila?
Damien: Mila was ferociously talented. Just completely terrifying and scary. I remember in the audition seeing how scared she could pretend to be and I was just completely convinced. So I think that every time she was on set and required to be tied up or terrified we all felt it. She was great.
Danny: She's one of the best child actresses that I've ever worked with. Honestly, she knocked it out of the park every single time.
Dennis: She was an inspiration. She would have this horrifying scene or sequence, and then as soon as it's over, "Hi." At times I wondered if she was traumatized at all. And she wasn't. She was marvelous.
Havana: She has an incredible, innate sense of confidence. I remember after the table read, we were all packing up and she was walking out "Great work today, everyone," and left the room. And you know, this is coming from the tiniest one of all of us, and she's the least nervous." I thought of her like my little sibling.
Damien, can you talk about the character driven plot and how you made sure each one was given the right amount of time and presence to get their story out to the audience?
Damien: This is not a film about a character or characters who go on a journey and grow and change. It's really a film about how true character is revealed under pressure. That applies to every single character in that room. Darby asks, "Who are you?" And the film asks that question of the characters all the time. Who are you when this happens? Who are you now? Who are you when the pressure's really on?
I think that's a very human experience. I think the film is in some ways about how desperate people sometimes do terrible things. How desperation pushes people to do terrible things. And I think all of those characters are, in their own way, desperate. And I think that's what brings a level of light and shade to all of the characters.
No Exit is coming to Hulu February 25.