Last week on Falcon and The Winter Soldier gave us and Sam a lot to think about. Ultimately Sam is going to suit up and team up with Bucky to finish the mission. It is hard to believe we are here at the finale but it is time to see all the cards fall where they may. A lot was packed into "One World, One People" so let's breakdown the episode 6 of Falcon and Winter Soldier.
Spoilers ahead if you haven't watched Falcon and Winter Soldier episode 6.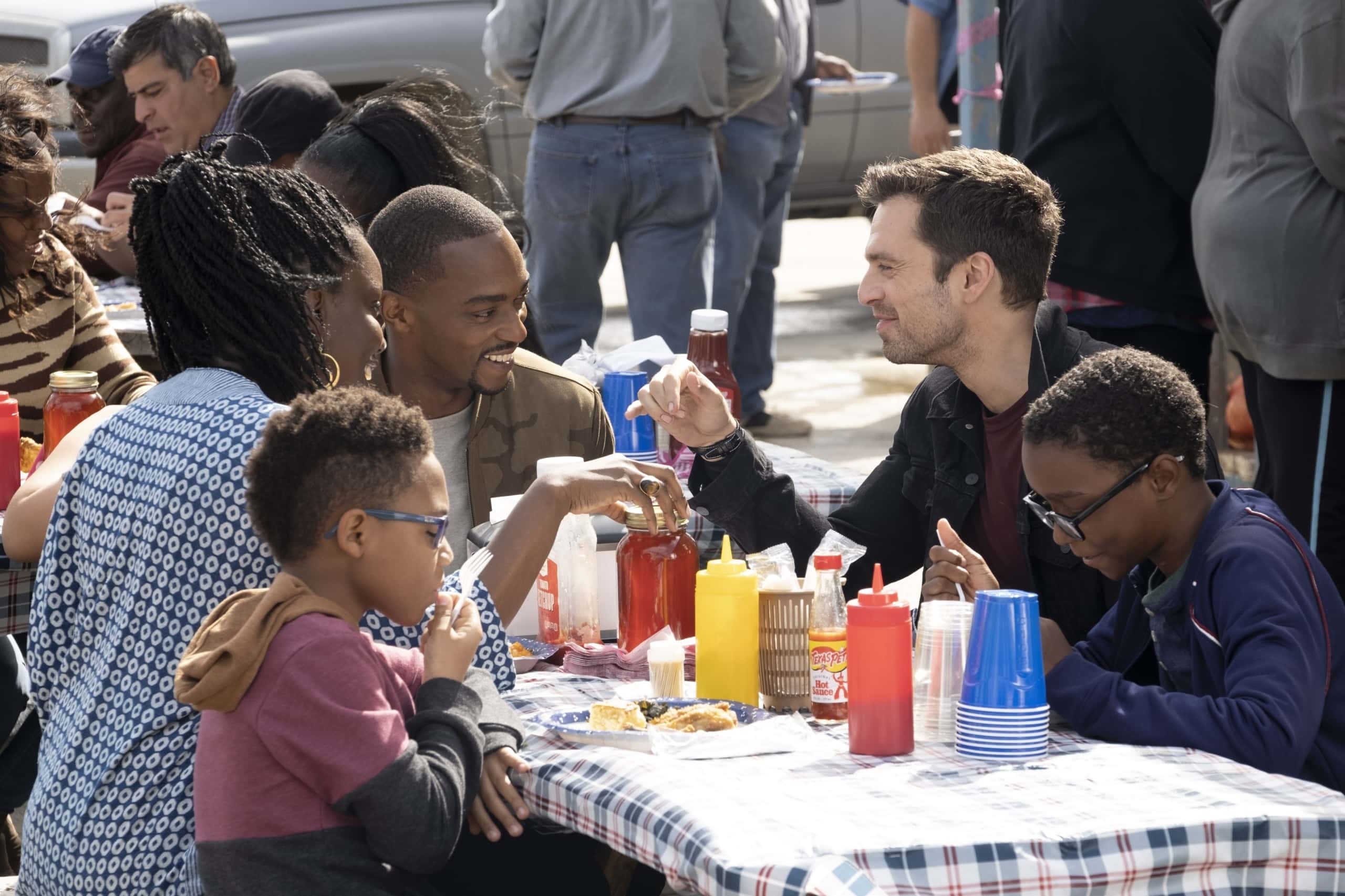 Falcon and Winter Soldier Episode 6 Easter Eggs & Breakdown
Karli is beginning her attack on the GRC meeting. Bucky and Sam arrive to help along with Sharon. Sharon uses Black Widow's face swapping trick from The Winter Soldier. Bucky is addressed as Sergeant Barnes.
The Flag Smashers release a gas in the building forcing the government officials to flee. Sam enters the building showing off his new suit that resembles his comic book look. Can someone get the Wakandians to make me a suit? Sam also identifies himself as Captain America to one of the security guards. The man replies "I thought he was on the moon." That is a callback to what Torres said to Sam in Episode 1.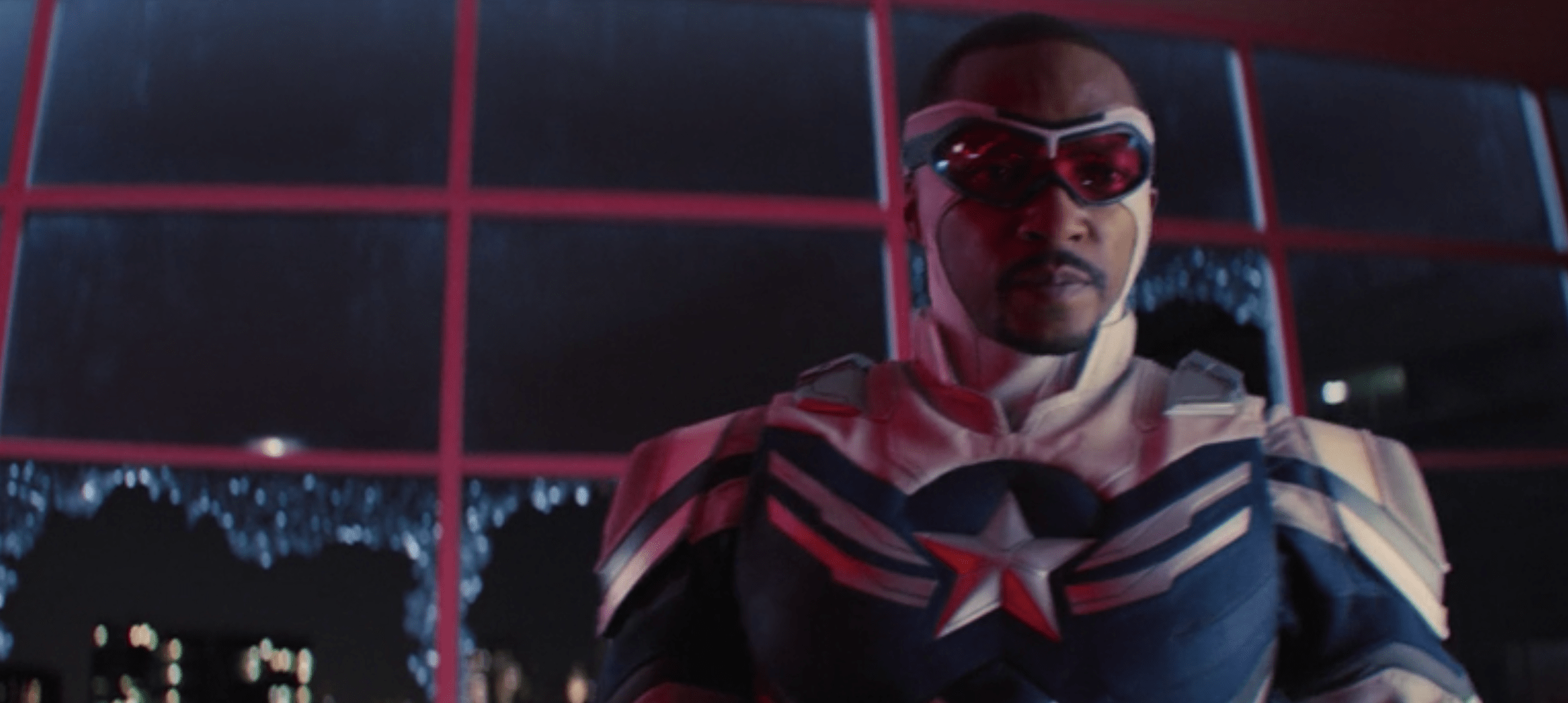 RELATED: Falcon and Winter Soldier Episode 5 Easter Eggs & Breakdown
As Sam is trying to keep the officials from leaving and playing into Karli's plans he is stopped by Batroc. Karli meanwhile delays Bucky from getting to the transport by calling him on a phone owned by a Flag Smasher supporter. Remember that for later. he also tries to reason with her, saying he has fought for something bigger than himself, twice and both times he failed.
Bucky doesn't get to the transports in time. The Flag Smashers trap the GRC council within them. Sharon plants a poisonous gas on Lennox while Bucky speeds away on a motorcycle to try and intercept the vehicles.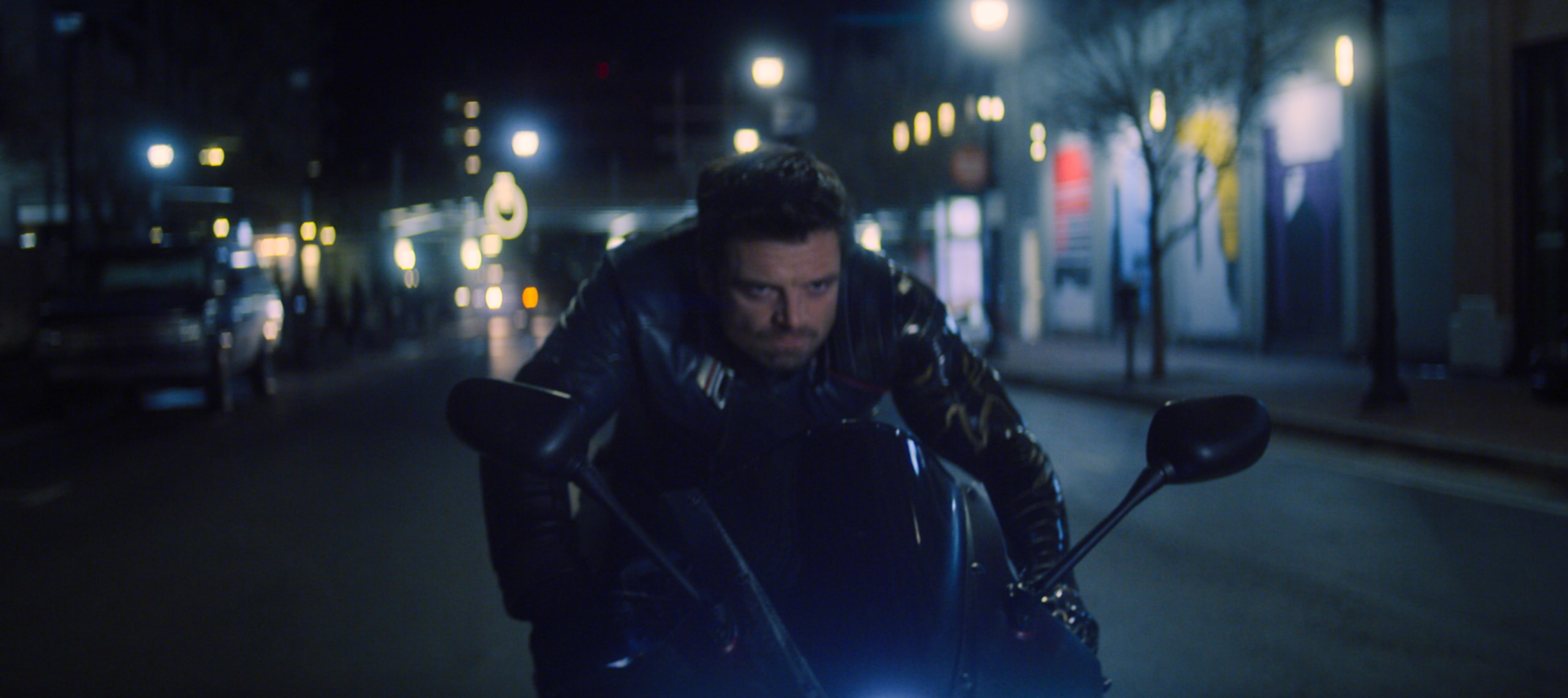 Sam and Batroc have been fighting the entire time, but with a helicopter taking off Sam is needed to help save the people on it. Because like Bucky says flying is his thing.
Karli continues to be more of an extremist than the rest of the Flag Smashers, vowing to kill the hostages if that is what it takes to get their message out. She says even if she dies the movement won't die.
When the Flag Smasher in the helicopter forces the NYPD copter into a deadly tail spin, Sam rescues both men. Red Wing gets one to safety while Sam lands on the bridge using the shield and his wings to protect himself and the officer from the explosion. We also get a nice look at the suit.
Bucky arrives as the Flag Smashers take over the transport trucks. Karli knows they need to distract him in order to get away. She orders one of the trucks to be lit on fire. John Walker shows up with his makeshift shield to confront Karli.
While Walker takes on the Flag Smashers, Bucky saves the people inside the burning truck. He then comes to Walker's aid.
Instead of helping people in the remaining transport, Walker continues on his revenge path. Unfortunately the truck is taken and driven towards a steep drop. Bucky looks up to see the truck dangling over the edge. Finally, Walker drops the destroyed shield and does something heroic. He attempts to pull the truck back to safety but is attacked by Flag Smashers. Ultimately it is Captain America, Sam Wilson who saves the day.

Batroc shows up firing smoke grenades into the crowd of Flag Smashers, Sam, Bucky, and Walker. They split up to track them down. When the bad guys split up, Bucky goes with Walker while Sam pursues the rest.
After getting the location from Bucky, Sharon shows up, confronting Karli and revealing herself to be the Power Broker. Batroc thinks he will use this info to extort more money from Sharon. That's not going to work for her. She kills Batroc and takes a gunshot from Karli.
Sam appears and confronts Karli. He refuses to fight her, he wants to help her. This is a callback to The Winter Soldier when Steve refused to fight Bucky. She tells Sam to stay down, but he won't, just like Steve.
Bucky uses the Flag Smasher app on the phone he was handed earlier in order to capture the remaining Flag Smashers for the police.
During the fight with Karli, Sam drops the shield. Karli goes to shoot him but is killed by Sharon. Sam holds Karli as she dies. He carries her out to the awaiting crowd of civilians, tv cameras, and councilmen. There he makes an impassioned speech about what the council, the world needs to do differently. He speaks on the struggles of being a black man carrying the Stars and Stripes. How even now he knows people hate him for it. Bucky and Walker are listening in the crowd, while Isaiah and Torres are watching on TV.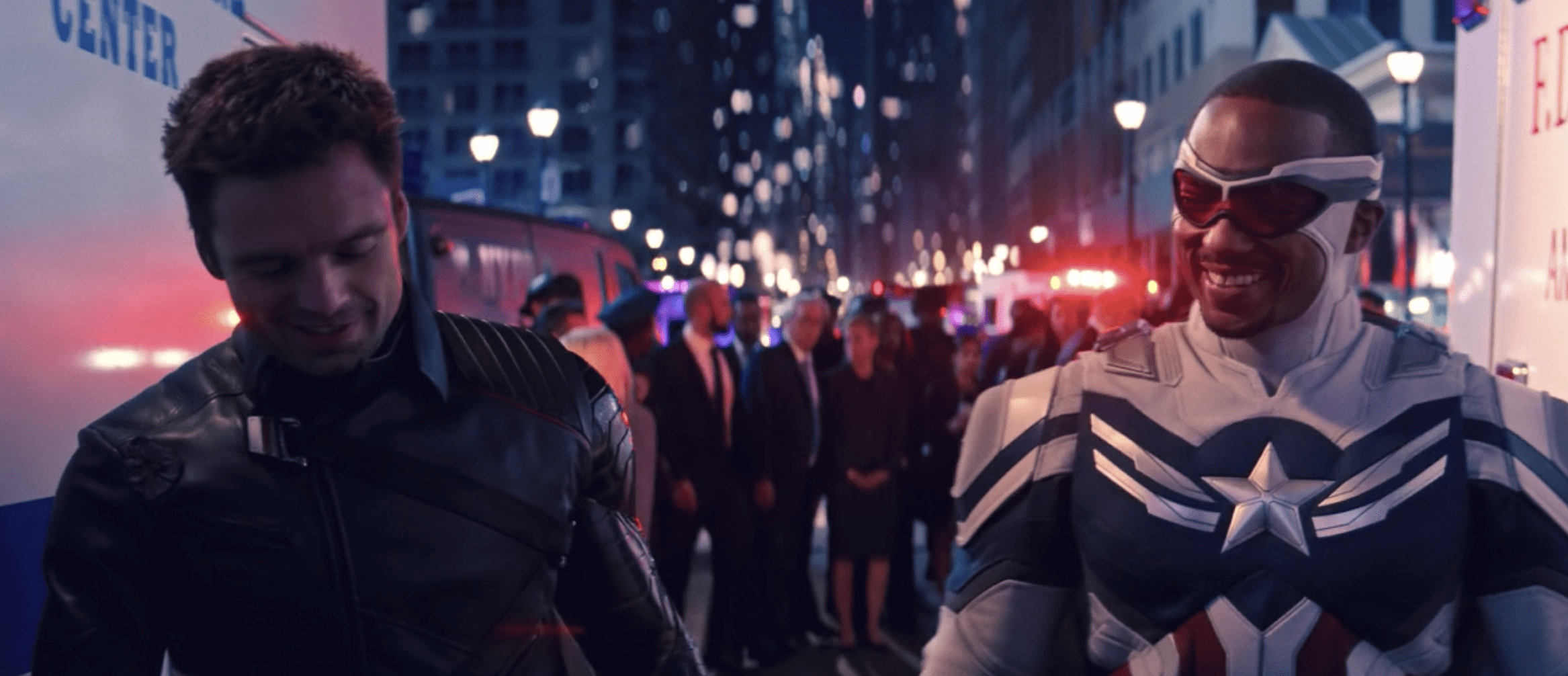 Unlike before when Sam would joke about Steve coming up with a speech like that on the fly, this time it's Sam doing the talking and empowering the crowd and everyone watching to do what is right.
Zemo is still carrying out his mission from The Raft. His butler kills the remaining Flag Smashers, thereby completing his mission. Zemo is the most successful villain in the MCU. Also like I mentioned last week, going to The Raft was part of his plan. We will see Zemo again.

Madame Hydra aka Contessa Valentina de Fontaine gives John Walker his US Agent suit and the new name. She also jokes that she could've been behind Zemo's plan to take out the Flag Smashers. I doubt that but I don't doubt that she and Zemo may end up working together. She clearly has connections since they are in the same government building as before and no one seems to be stopping them.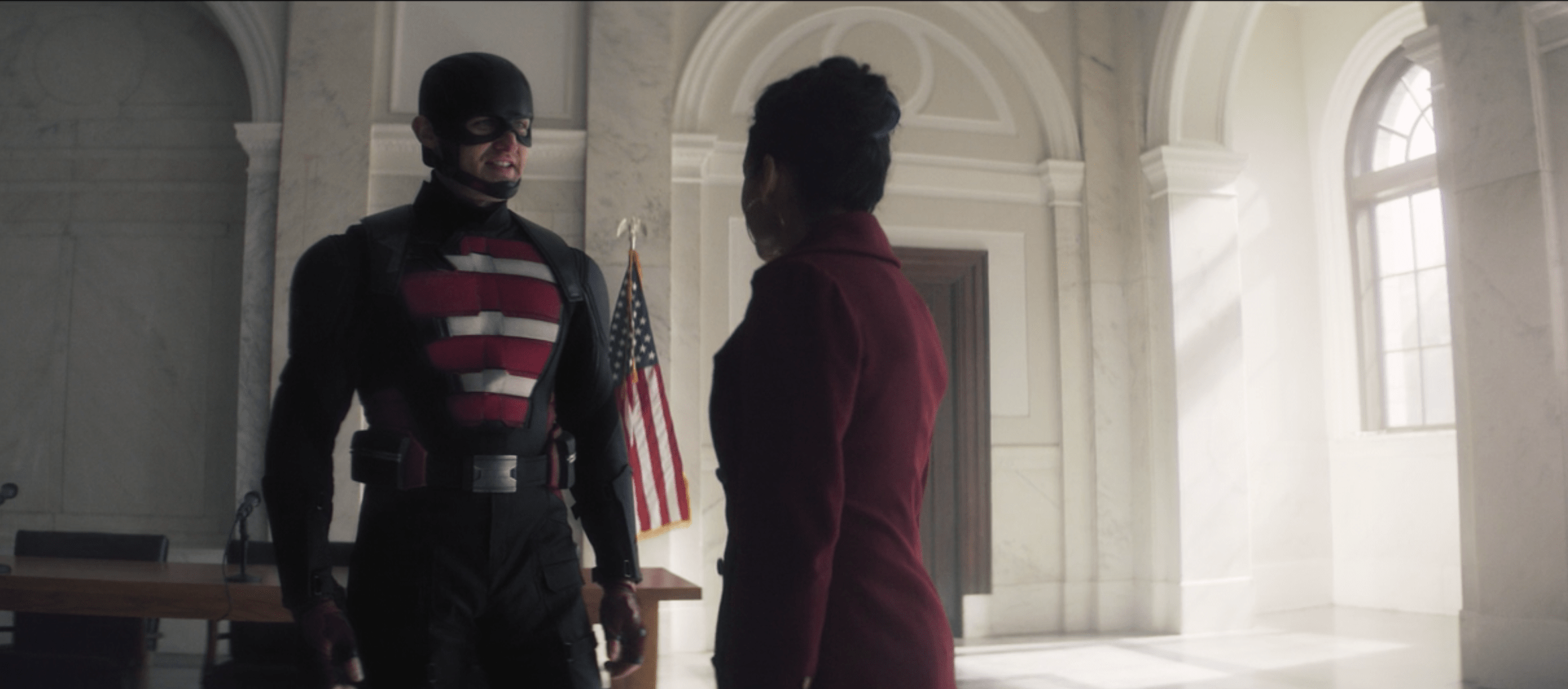 Bucky goes to visit Yuri, making good on his promise to offer peace to someone on his list. Dr. Raynor receives a gift from Bucky, his list with every name crossed off.
Sam visits Isaiah and takes him to the Smithsonian Museum where his sacrifice for the country is now included in the wing dedicated to Captain America.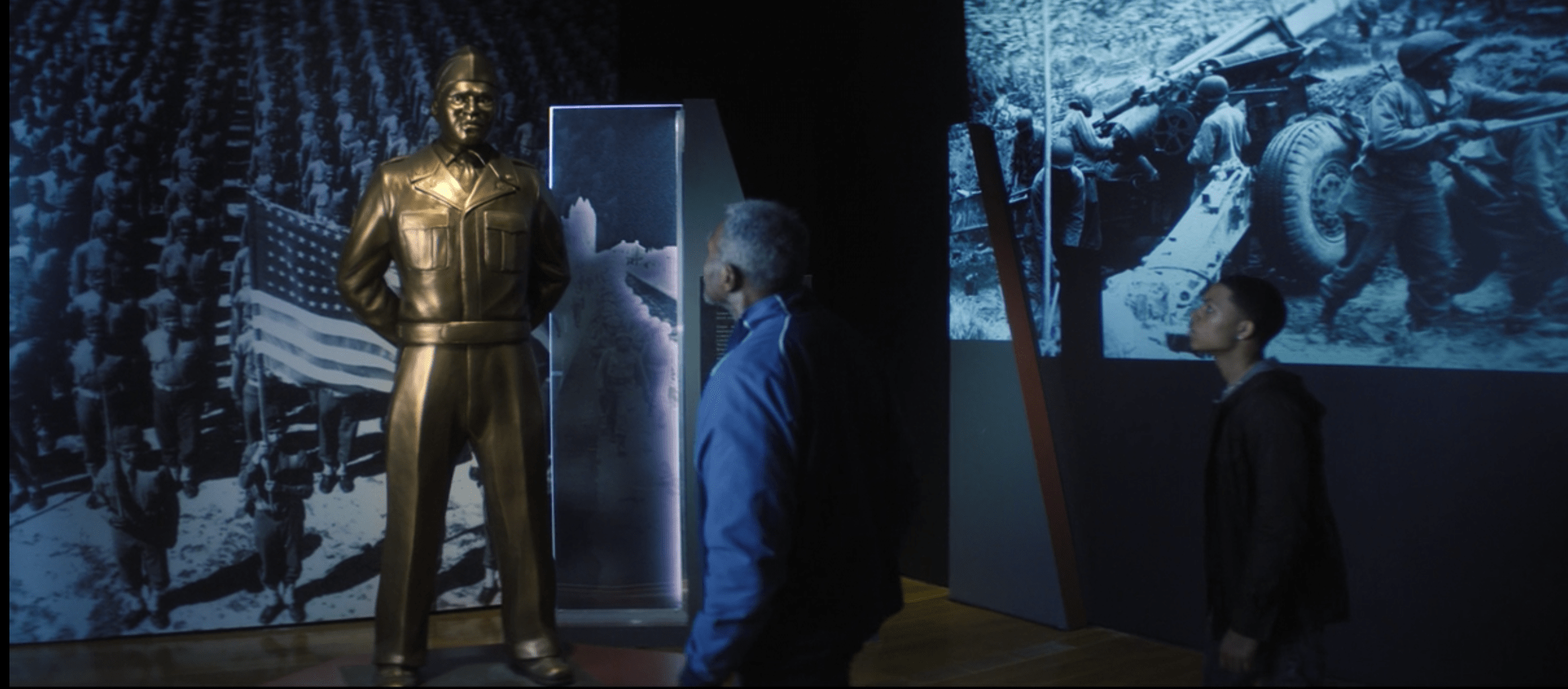 Sam and Bucky are together in Louisiana. The end cap for the show reads Captain America and the Winter Soldier.
Falcon and Winter Soldier Finale Post Credit Scene
Sharon Carter receives her pardon from the government and gets a position back in her old division. As she leaves the building she makes a phone call telling whoever is on the other end to get buyers lined up as she will now have access to government secrets, prototype weapons, and more.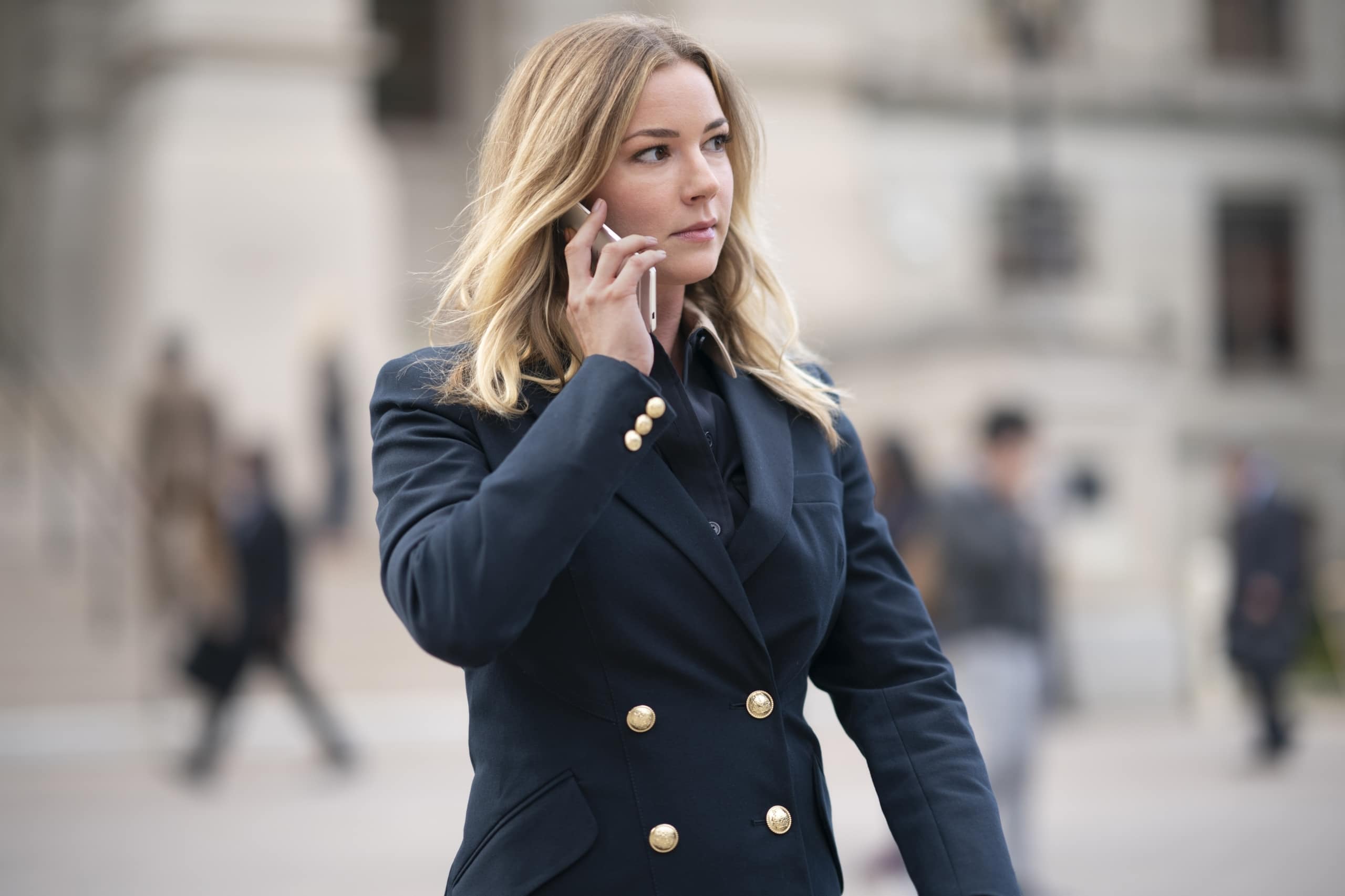 Falcon and Winter Soldier is now streaming on Disney+.