Nerf Legends, available now, is a family-friendly, first person shooter game that allows players to customize their Nerf Blasters and attempt to become a Nerf Master. Read on for our review and enter for a chance to win your own digital copy on the Nintendo Switch.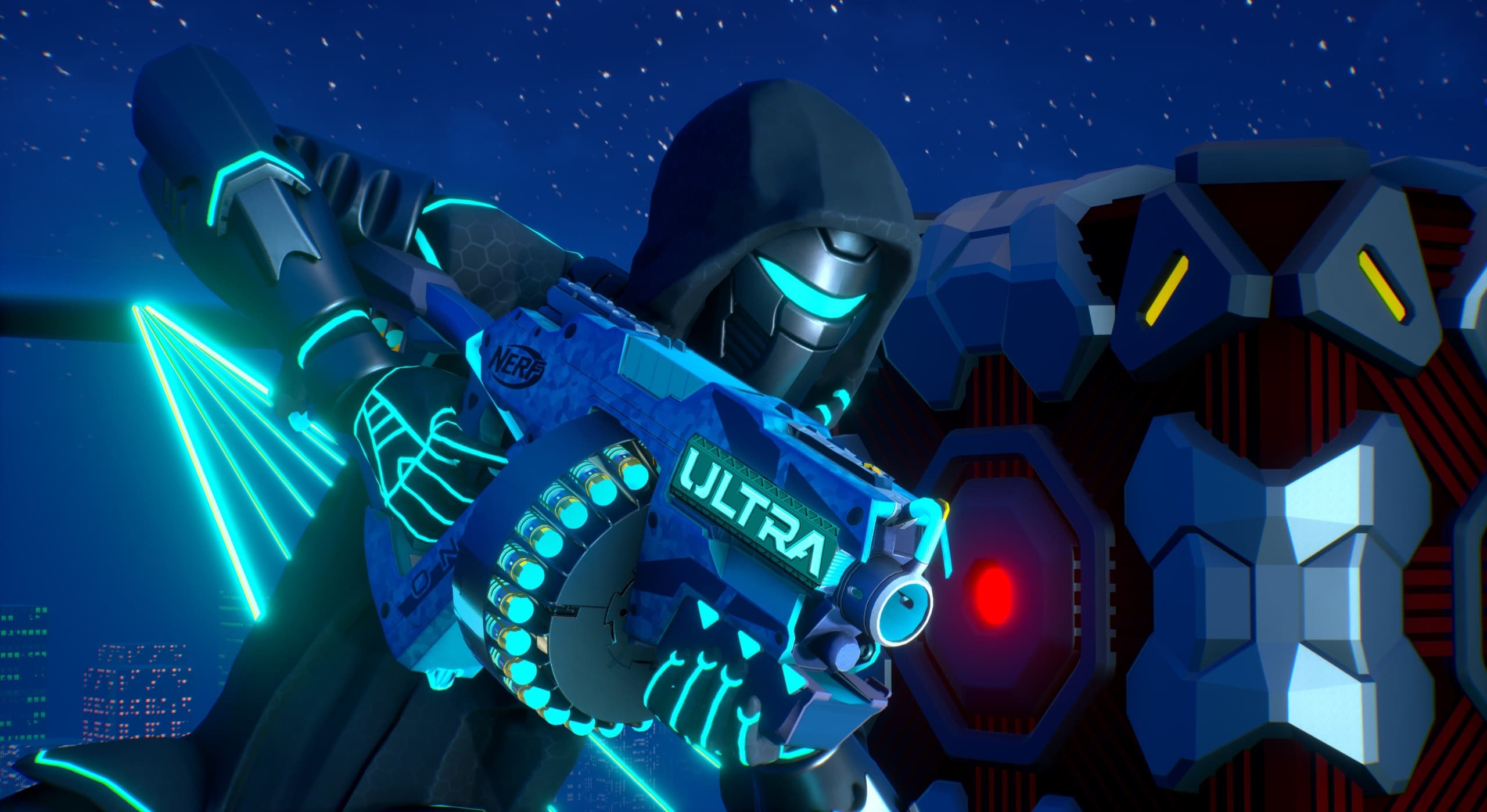 We received a copy of the game for review purposes. All opinions are our own.
Nerf Legends Review
Nerf Legends is a sci-fi first person shooter game that features both single and multiplayer modes. Choose from an array of authentic Nerf Blasters in an effort to defeat the evil robots found throughout the game. Claim victory and see yourself crowned as Nerf Master. Multiplayer mode supports up to eight players between free-for-all or 4v4 team matches. Cross-play is also an option among the supported platforms.
First person shooters are not typically something parents are thrilled about handing over to their children. Unlike a more graphic and intense shooter like Call of Duty, Nerf Legends is meant to be family-friendly. In that it succeeds, as kids will want to collect and customize the Nerf Blasters they know and love from the real world. Although it has some gameplay issues and may not entertain adults looking to relive their Nerf days, it is likely to be a winner with children who just want to go out and shoot foam darts at giant robots.
RELATED: The Legend of Zelda Skyward Sword HD Review: An Epic Level-Up From the Wii
Like most shooter games, Legends opens with a training section to allow you to get the feel of the game. There, players will select which primary, secondary, sidearm, and melee weapons to take through the stages. The game provides 15 authentic Nerf Blasters from their line of Mega, Ultra, and Elite sets including Elite 2.0 Shockwave and the Mega Centurion. Players can also tweak their character's appearance here before beginning the game.
As you progress through the levels and earn more points, new customizations and power ups become available for the blasters and your avatar. These power ups include boosts to the dart selection allowing for various types to be used like magnetic, push, slow, and seeker. Specialty darts come in handy as the player progresses through the levels taking on enemy robots and turrets. Each area also features mini puzzles that require different objectives to be completed before moving forward.
Single-player story mode sends you out on a quest to defeat different Nerf Masters. Doing so means you are now also a Nerf Master. The gauntlet challenges are built like obstacle courses where swarms of enemies spawn, forcing you to decide which Nerf Blaster will be the right one for the job. Fighting through these areas always ends with a boss fight. The bosses are the Nerf Masters and like most games need to be defeated three times before you can claim victory. Watch out for the final boss as he was the one that gave us the most issues.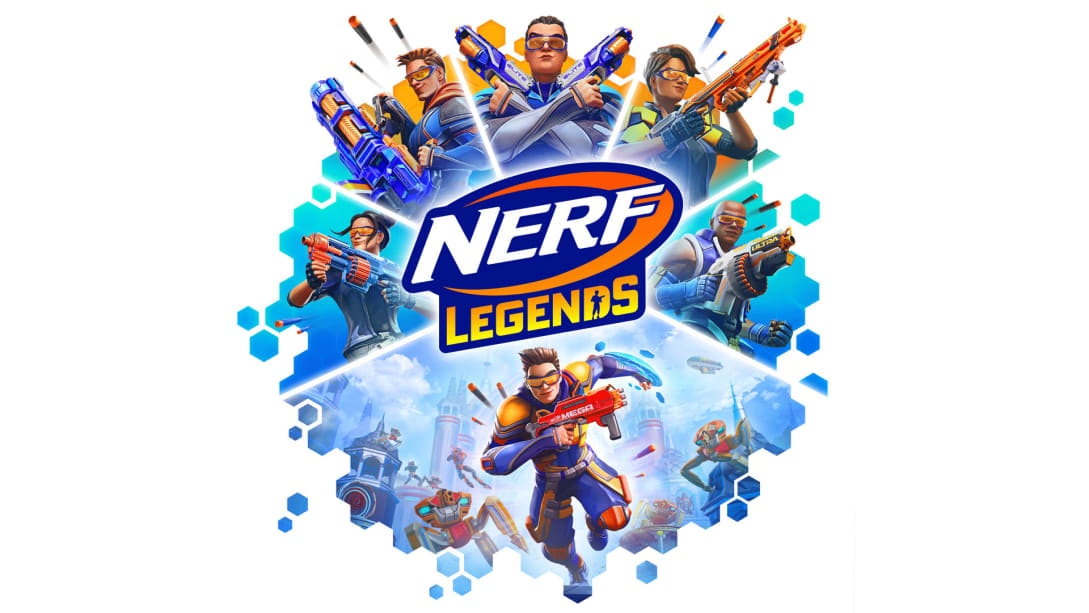 Pretty straightforward in terms of gameplay although the robots-scorpion was a definite standout. The world itself is colorful and reminds me a bit of Fortnite in terms of graphics quality. It does suffer from frame rate issues at certain points which was frustrating more so for me than my kid, but I've been gaming for a lot longer and have my preferences. My son did need some help navigating the course as the controls and instructions did not want to cooperate which led to some frustrations. However, he did enjoy customizing his blasters which is a big win for the game. The Nerf Blasters actually resemble the same models you can buy at the store. Kudos to the development team for putting in those kinds of details.
At the end of the day Nerf Legends is not going to be the game of choice for most adults who play other first person shooters. But that isn't the point of this one. This is a game for kids begging to play FPS, that parents can feel good about handing over to them since the violence is nothing more than foam darts on robots. No guts, no blood, no high stakes, just Nerf. Plus this is not only a game for kids but one families can play together. You won't catch me playing Call of Duty with my son but I will play Nerf Legends.
Nerf Legends is available now on PC, Nintendo Switch, PS5, PS5, Xbox One, and Xbox Series X/S.
Nerf Legends Giveaway
Two (2) winners will be chosen to receive a digital code to download Nerf Legends for Nintendo Switch.