Better Nate Than Ever is a heartwarming, musical adventure for the whole family. From the show stopping dance scenes to the loving conversations between friends, this movie has it all. To learn more about Better Nate Than Ever I had the chance to hear from the cast who shared some fun facts and interesting behind the scenes moments.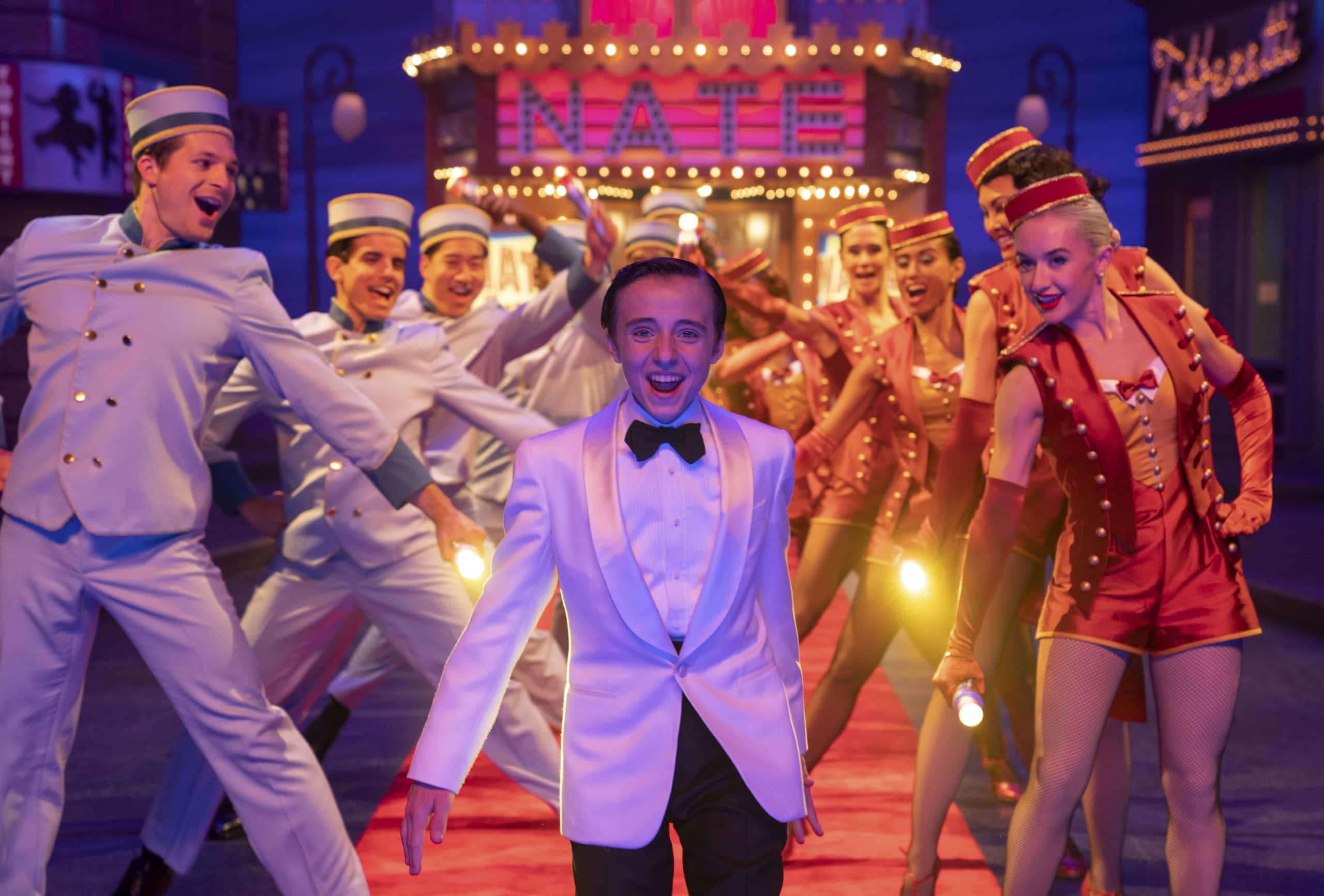 Behind the Scenes of Better Nate Than Ever
Based on the book by the film's director Tim Federle, Better Nate Than Ever stars newcomer Rueby Wood (Nate), Aria Brooks (Libby), Joshua Bassett (Anthony), and Lisa Kudrow (Nate's Aunt Heidi). Each of them shared a little about what happened behind the scenes from filming TikToks in Times Square and the message of the film itself to the sage advice Lisa gave Rueby and Aria on set.
RELATED: Interview Cheaper By The Dozen Cast On Representation, Dancing & Parenting
Better Nate Than Ever is inspired by your own journey as a theater kid. How did it feel to bring it to life in movie form?
Tim: It's a dream come true. I'm a theater kid from Pittsburgh, who dreamed of kind of getting out of my hometown and dancing on Broadway. I never really dreamed of turning it into a movie, and I think the amazing thing about growing up is it never stops happening if you surround yourself with people who allow you to dream.
It's pretty autobiographical. I was the last kid chosen for dodgeball every week throughout most of the '90s [LAUGHS]. One of the amazing things about being a writer and director is you get to take all of the setbacks and turn them into plot points. I really wanted to create a family movie night that had a little something for everyone, one of those classic coming-of-age stories. I think many people can relate to the idea of feeling different and wanting to find their people.
Were there any moments from your life that you had to make sure made it into the story?
Tim: I would take a Greyhound bus after school at night. I don't know why my parents let me do this. Then I would go to an audition the next morning. I auditioned for Radio City. I got cut, and I walked right back to Port Authority and took the bus home, and it was like a dream because I was never happier than when I was surrounded by like minded people. And that means so much more than the vanity metrics of follows and comments and likes and money. It's about coming together with a group of like minded souls to make something, and I think I had that dream from the time I was a teenager crashing auditions, unsuccessfully by the way.
Joshua, you are no stranger to the way Tim works thanks to High School Musical The Musical The Series. What made you want to sign on for Better Nate Than Ever?
Joshua: When we were filming season two of High School Musical, Tim pulled me aside, and [said] "Hey, we're making this movie and I'd love for you to consider the role of Anthony. Can I send you the script?" And I [said], "Absolutely." Normally, it takes me weeks or people will have to beg me to [read a script]. I literally sat down in a coffee shop, and in one go, didn't get up, just read the whole thing. I picked up the phone immediately, "Tim, how the hell can I be a part of this film? I need to be a part of this." It's so wonderful, waking up every day and going into work, knowing that you're putting your time and energy into something that's gonna help a lot of people and change a lot of lives.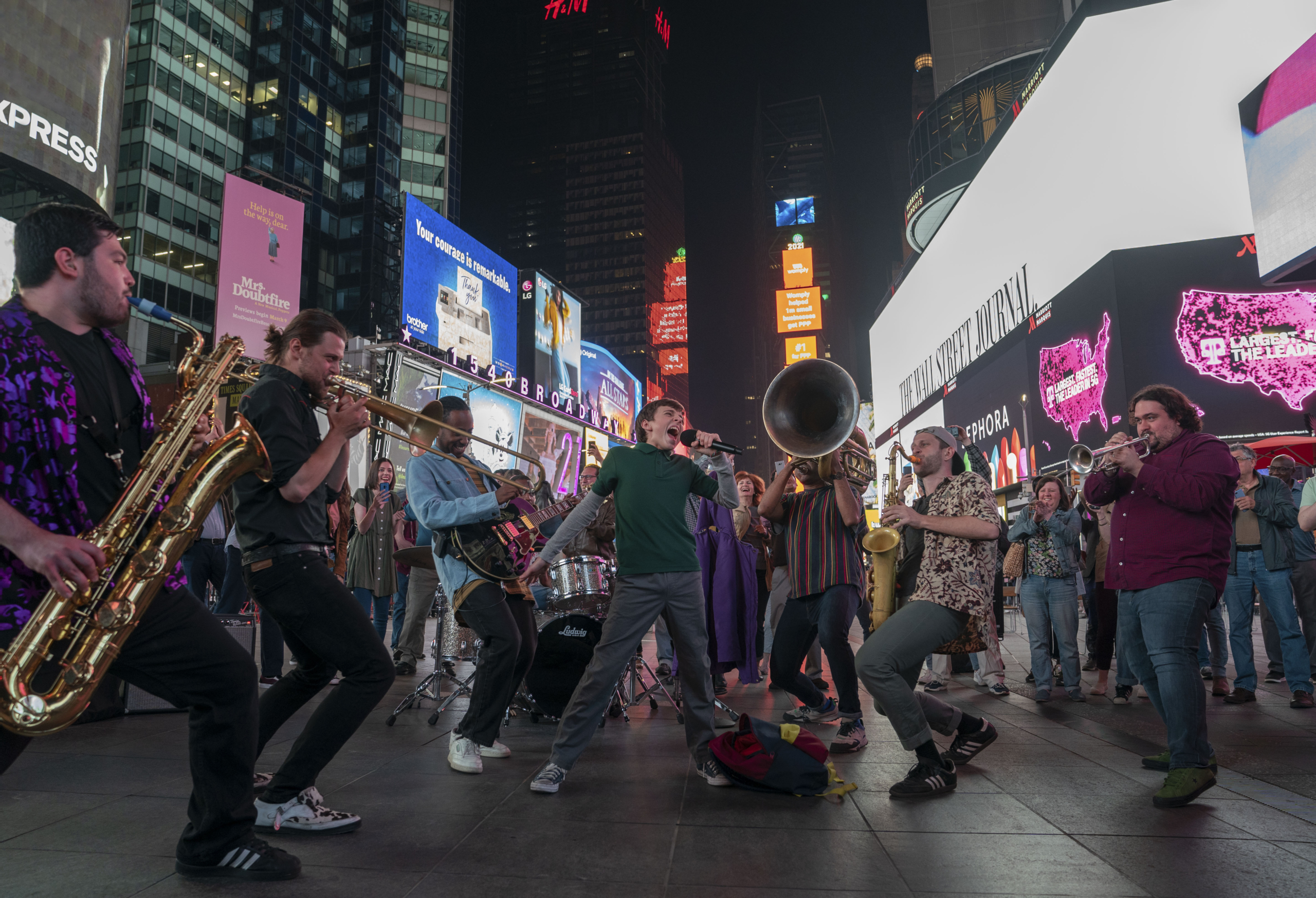 Let's talk about Nate. Rueby, this is your first role. Did you find yourself relating to Nate and his dream to make it on Broadway? What do you hope those watching take from his journey?
Rueby: He wants to be himself, and the whole story is about him learning how to be himself. I feel like that's really magical and really important. I was very lucky to grow up with an amazing support system. I had the most loving group of people around me, and there's a lot of kids and people out there who don't have that, who feel like they don't fit in. I just really hope that people can see this movie and watch Nate and really feel like they belong and they have a place in the world.
You got a chance to not only sing but also dance in this film including a big show stopping number and a viral TikTok.
Rueby: I love theater and that's where my heart is. Being able to make my movie debut in a movie that's about Broadway is just so cool because not only can I enter this world of Hollywood but I can also stay with the singing, the extravagance, the dancing, and the glamor. We actually filmed in Times Square because there weren't a ton of people bustling around. I feel it was just so magical to film until three A.M. in Times Square.
Lisa, your character is a mentor of sorts for Nate as well as Libby. Did you feel like that spilled over into real life with Rueby and Aria? Any advice or words of wisdom you gave them for navigating the crazy world of hollywood?
Lisa: We met on a Zoom before we were shooting and Tim did ask me if there's any advice I could give them. They asked me a couple of questions and I said a few things. I can't remember now but they didn't need any advice. Honestly, their heads are on so securely and they're so grounded.
Tim: That being said, Rueby [said] "I've never been on a TV or a movie set. If things get noisy on set, how do I stay in character?" And then Lisa answered beautifully, and then Aria said "Miss Kudrow, how do you have longevity in show business?" And it was so them.
Lisa: [LAUGHS]
Tim: Rueby's "If there are noises, what do I do?" and Aria's "Which agency do I sign with?" And that is so these two kids and these two characters.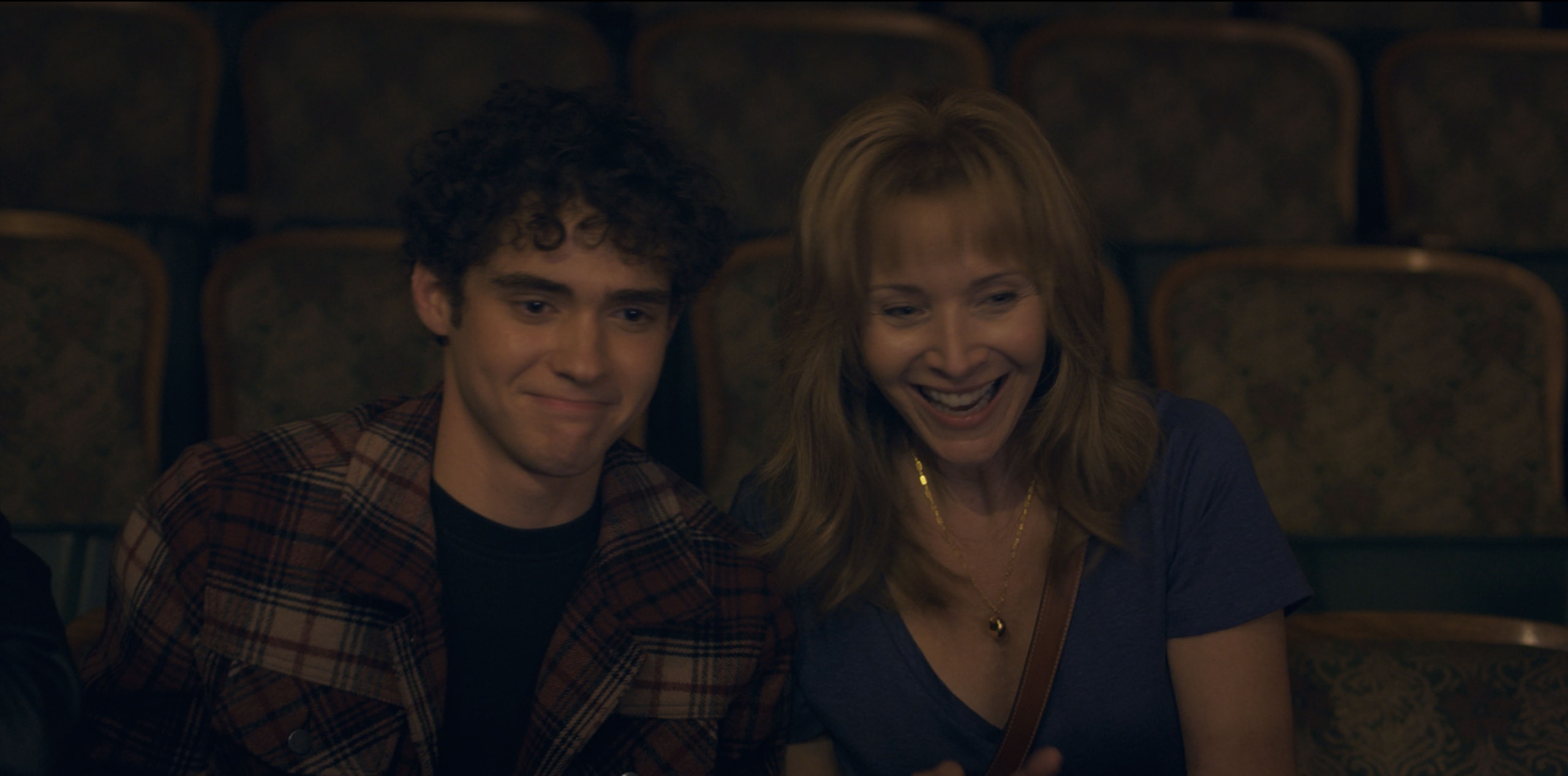 This film is going to resonate with everyone watching. What is your message for all the kids out there who are going to take comfort in Nate's story?
Tim: Nate is auditioning for Lilo and Stitch, and the reason for that is not only because it's like a classic Disney film, but because it's the story of an alien finding his way in the world. The musical Nate's auditioning for represents the journey he's on where he does not feel like the other humans in his family or at his school. What I've learned over the years is if you get enough outcasts together, you're no longer an outcast; you're actually a club.
I was a kid with big emotions, as I think all theater kids are, and secretly as all kids are. Musicals allow you to say and sing the things that might feel too big when you're little and figuring out why you're so little with such big emotions. And these songs I think are gonna make you cheer, and I think they're gonna make you cry.
Better Nate Than Ever is coming to Disney+ April 1, 2022. It is rated PG for thematic elements, a suggestive reference and mild language with a runtime of 88 minutes.