Moon Knight star Ethan Hawke revealed that because Arthur Harrow is unlike other villains and Marc Spector is different from other heroes, this presented him with an interesting challenge on how to portray Harrow opposite Oscar Issac's Moon Knight.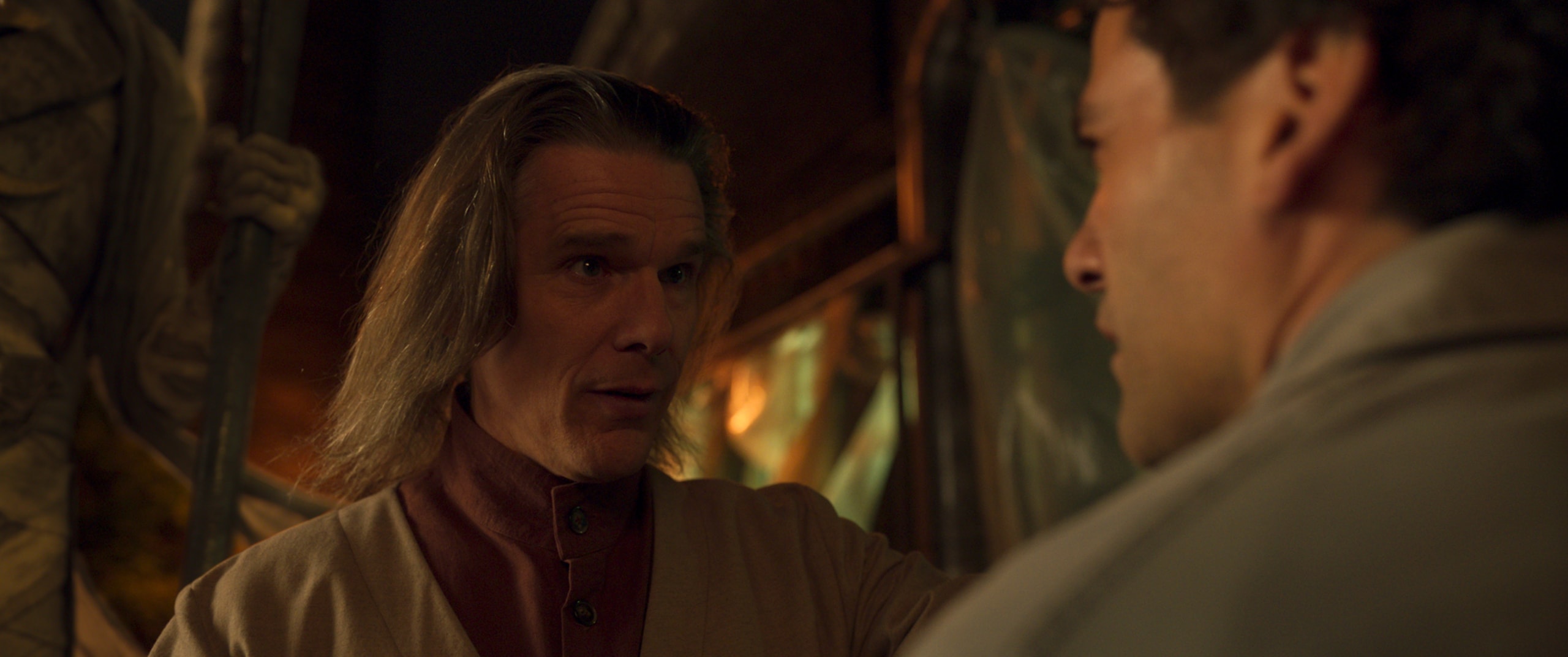 Interview Moon Knight's Ethan Hawke Reveals Why Arthur Harrow is Unlike Other MCU Villains
The 6-part Moon Knight series coming to Disney+ March 30th. Ethan Hawke who plays Ammit cult leader Arthur Harrow, was given an interesting villain to portray. Typically, it is the villains who suffer from some sort of mental disorder or they are deemed "crazy" by the heroes whose job it is to fight them. In Moon Knight however, it is the hero who is dealing with a mental condition. This presented a challenge to Ethan who had to approach Arthur has someone who as calm and collected instead of chaotic and wild.
Moon Knight takes place after the events of Avengers: Endgame, in the post blip world. It follows the story of Steven Grant (Oscar Issac), a mild-mannered, intelligent, quirky man who is tormented by a sleeping disorder. At least that is what he believes until he discovers that he has Dissociative Identity Disorder and shares a body with Marc Spector, former mercenary and current avatar to Khonshu, the Egyptian god of the moon and vengeance. Steven's world is turned upside down and he finds himself surrounded by enemies, led by cult leader Arthur Harrow (Ethan Hawke). Marc and Steven must learn to work together in order to survive the deadly game being played out around them by the Egyptian gods.
RELATED: Ethan Hawke On Moon Knight: Why He Was Asked Not To Read The Script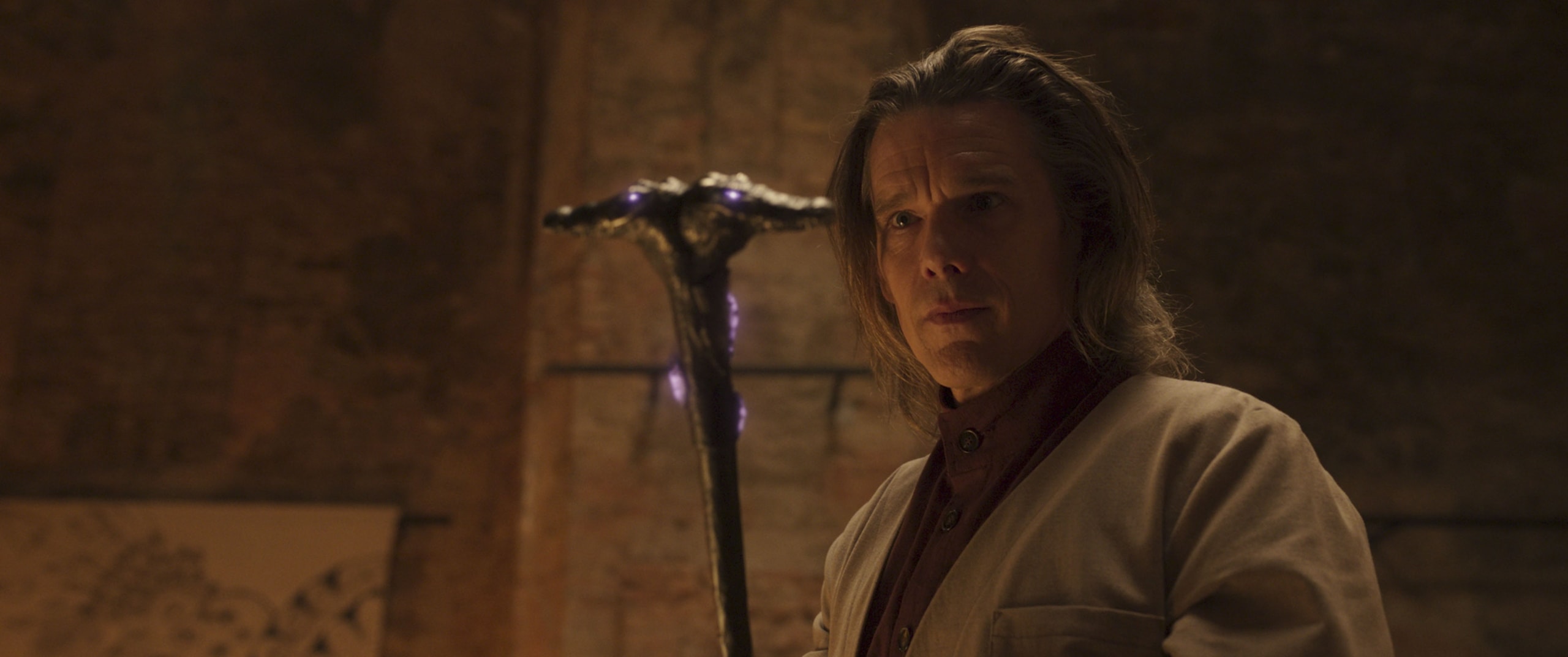 Arthur Harrow is such an interesting character. He seems to be the picture perfect definition of a calm and confident cult leader. Nothing really riles him up. He seemingly laughs off any obstacle in his path to unleash Ammit. Whereas typical villains, including those we have seen in the MCU are far more eccentric and unstable.
Ethan: Well, the history of movies are paved with storytellers using mental illness as a building block for the villain. There's countless stories of mentally ill villains, and we have a mentally ill hero. And that's fascinating because we've now inverted the whole process. So now as the antagonist, I can't be crazy because the hero's crazy. I have to kind of find a sane lunatic or a sane malevolent force. And that was an interesting riddle for me to figure out how to be in dynamics with what Oscar was doing.
Mohamed was really embracing his mental illness as a way to create an unreliable narrator, and once you've broken the prism of reality, everything that the audience is seeing is from a skewed point of view. That's really interesting for the villain because am I even being seen as I am? I think that was our riddle, and we came up with somebody who was trying to save the world. In his mind, he's Saint Harrow, you know? He thinks he's gonna be part of the great solution.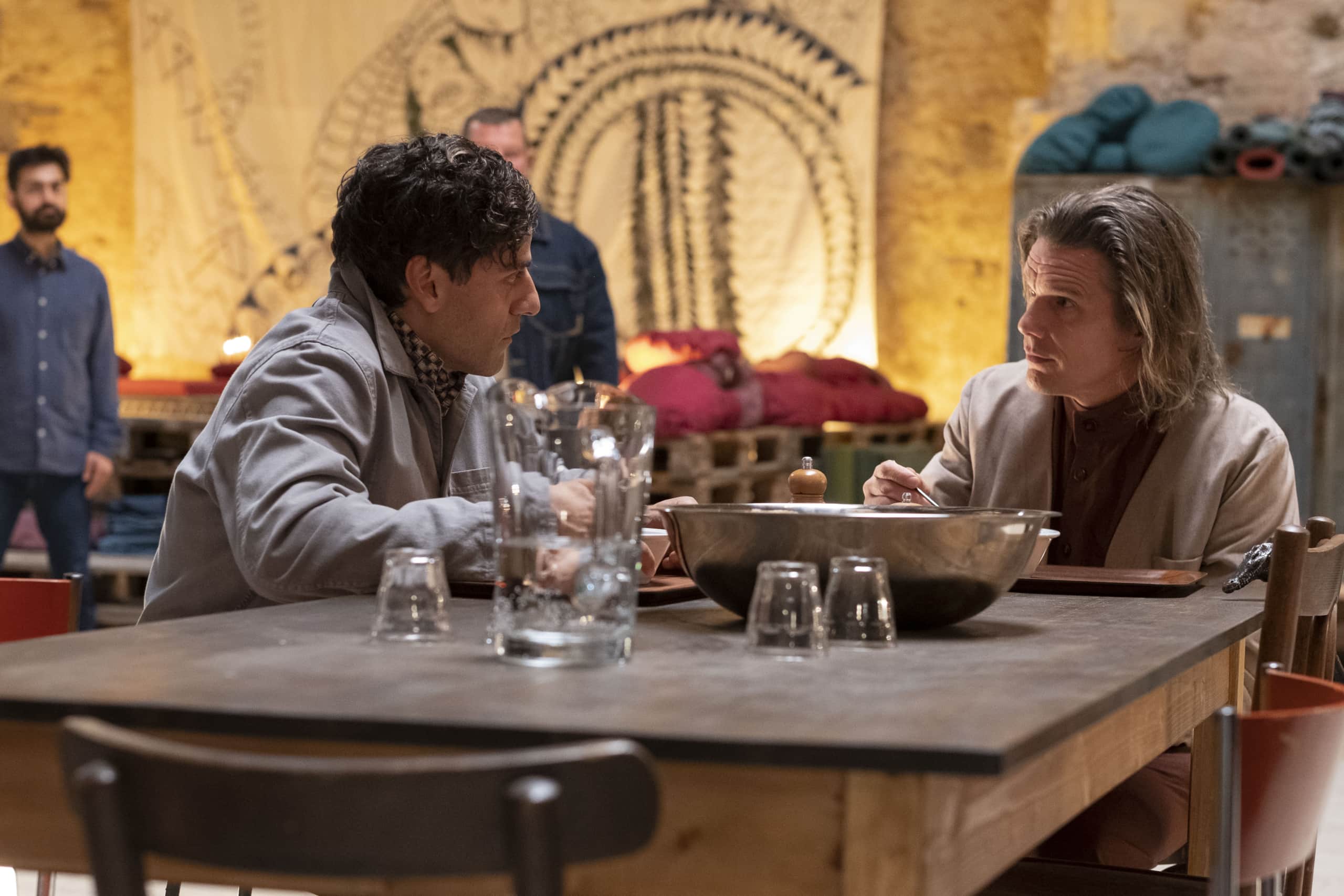 See Ethan's unique and captivating performance as Arthur Harrow when you watch Marvel Studios' Moon Knight coming exclusively to Disney+.
Moon Knight will be streaming exclusively on Disney+ starting March 30, 2022. New episodes will drop every Wednesday.