Better Nate Than Ever is a heartwarming, musical adventure for the whole family. It is sure to be a hit among theater kids of all ages and the families who love them.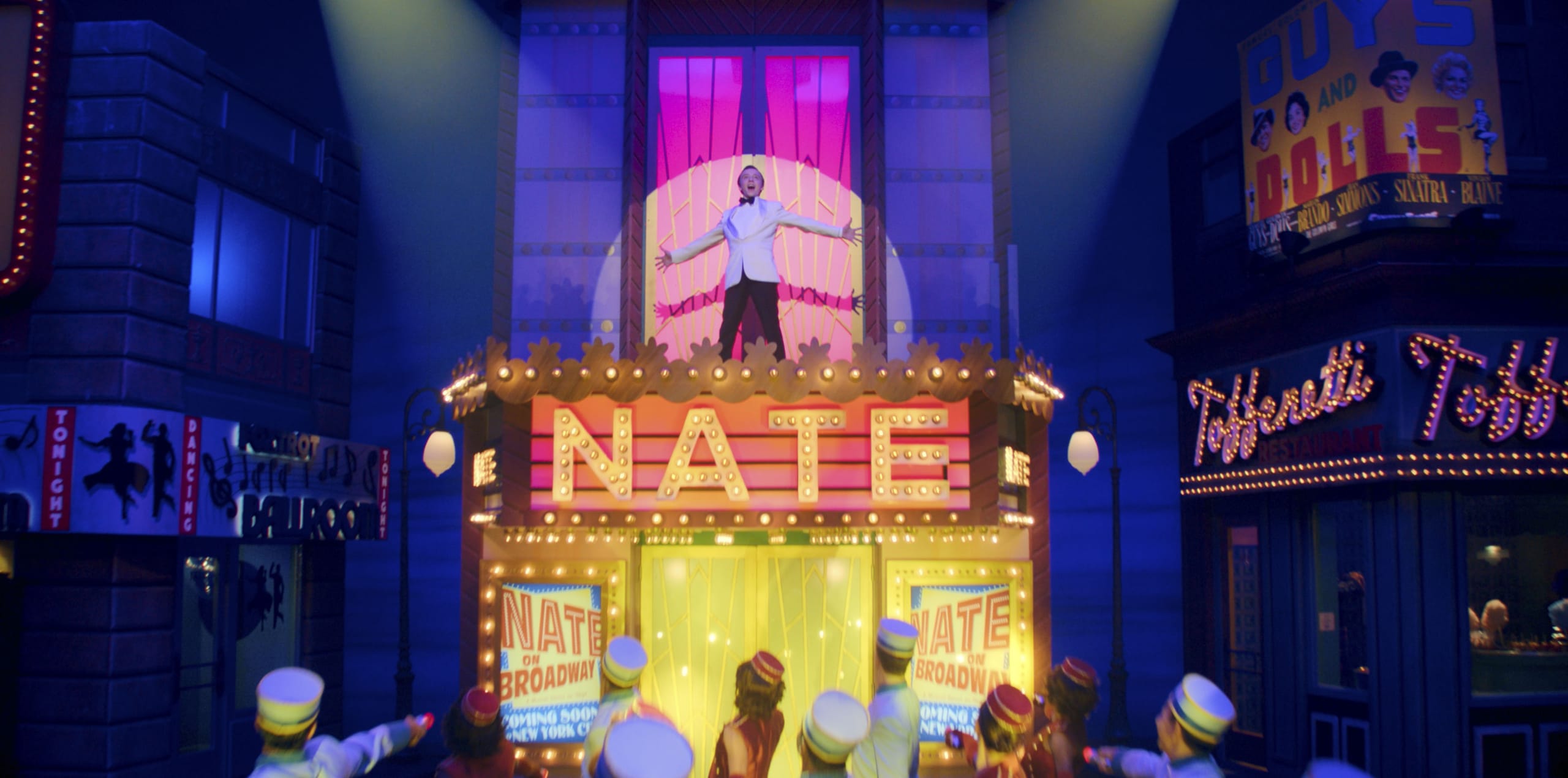 Better Nate Than Ever Movie Review
Based on the book by the film's director Tim Federle, Better Nate Than Ever, follows the story of Nate (Rueby Wood), a middle school theater kid who is struggling to be accepted by his family and peers. Despite seeming like a shoe-in for a part in the school musical, he isn't casted. Clearly bummed out, his best friend Libby (Aria Brooks) tells him about an open audition for Lilo and Stitch, a new Broadway show. And Broadway is where he dreams of being. Nate and Libby come up with a plan to sneak away to New York City, so that Nate won't miss out on his shot to make it big.
Better Nate Than Ever is a heart-warming, musical adventure that is more than just a coming-of-age story. Yes it's about finding yourself but it also serves as a shining beacon of hope for kids who feel like they do not belong. This musical reaches out to remind viewers that they matter, being different is what makes them special, and it's never too late or too early to dream big.
RELATED: Behind the Scenes of Better Nate Than Ever With the Cast
Federle penned not only a wonderful novel but was able to translate that into a script that is equally witty and charming, which also pulls at the heartstrings. Best of all, he assembled a cast where each person is perfect for their role. It's like the Marvel Studios of kid musicals in this. Wood in his first role ever, is Nate. He is energetic, unapologetically himself, and commands the spotlight whenever he is on the screen. Wood can sing, dance, and hit the emotional notes in the dialogue with the ease of someone who has been in the business for decades.
Typically in films like these, the best friend gets reduced to someone who is never given room to grow. They are there to serve the protagonist's story arc. However, in this story Brooks' Libby gets her own time to shine. She does not just stand by and watch her friend work towards his dreams, she also figures out her own dreams along the way. Woods and Brooks have a great chemistry, watching them you would think they have been best friends forever.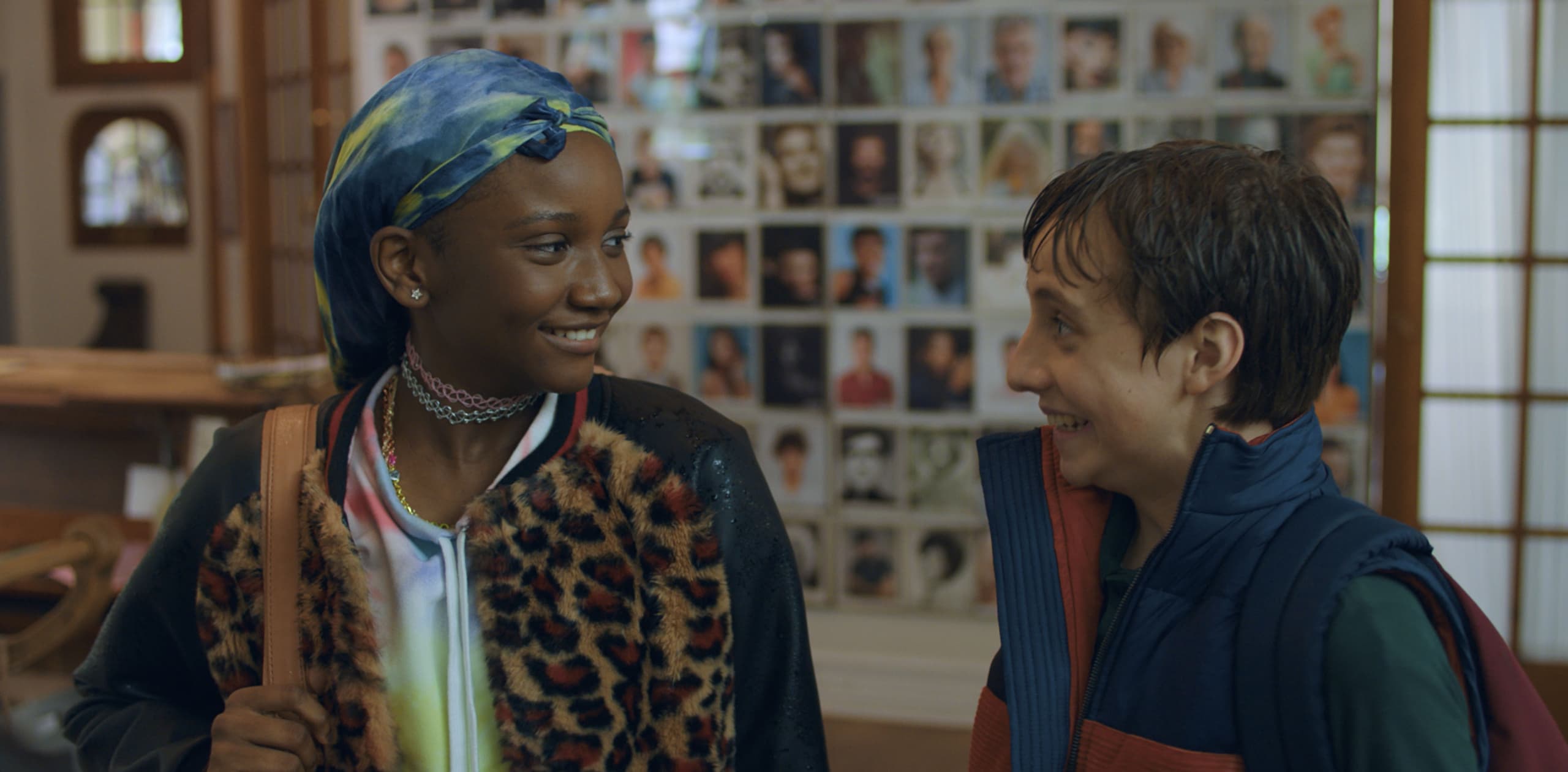 Rounding out the main cast is Joshua Bassett who plays Nate's brother Anthony and Lisa Kudrow, Aunt Heidi, who serves as the reality checkpoint for Nate. She has the life Nate dreams of, well, maybe not exactly. Heidi has spent her life prioritizing her dreams over her family and her personal life. This has caused issues, mainly between her and her sister, Nate's mother. She shows Nate the truth behind chasing dreams, it can be exhilarating and gutting all at the same time. Kudrow's and Wood's scenes together are beautiful to watch as they each inspire the other in their own way not to give up.
What stands out about Nate, and what will resonate with audiences, is how he is unafraid to be himself. Nate is different, everyone says so from his father to his brother, and even Nate himself. Although it is never stated outright in the film, it is hinted at that Nate is gay. However his sexuality, and romance in general, is not what this story is all about. Nate and Libby are young and honestly, it is refreshing to watch a movie or show about tweens and teens that does not rely on being hormone crazy to tell a story or get laughs. Above all, I liked how everyone accepted Nate, after all Nate is just Nate. It is similar to how in Schitt's Creek, David's sexuality was never seen as anything other than normal. David's just David.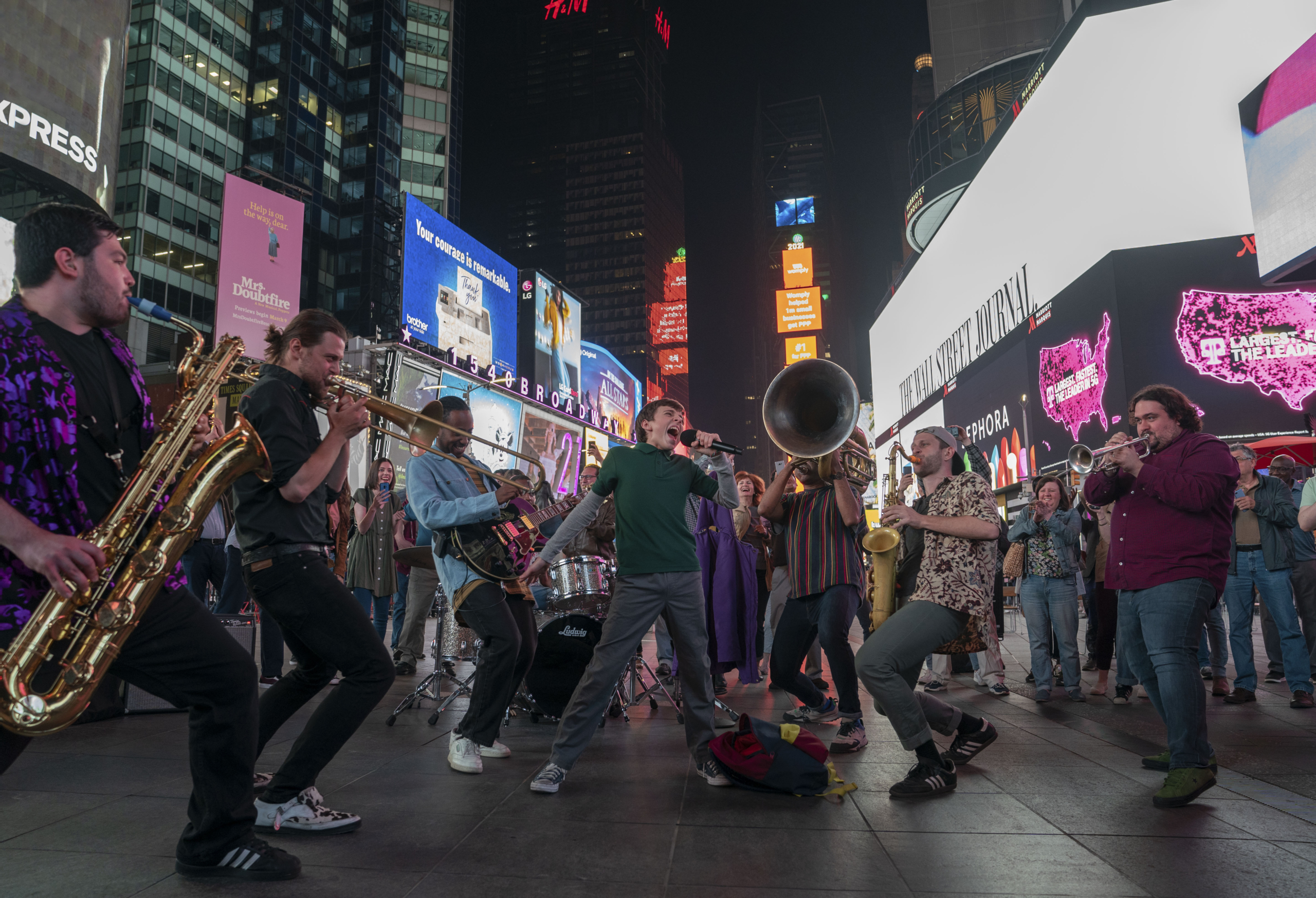 Better Nate Than Ever is bound to be one of the top feel good movies of 2022. It is irresistibly enjoyable, and something that will hit home for theater kids of all ages and the families who love them. This film is a love letter to the dreamers out there, no matter what their dreams may be. It showcases unconditional love, acceptance, and standing tall in your truth. Families looking for something to watch should definitely hit play on this one. Bonus reasons to watch: the show-stopping numbers, lots of laughs, and spotting all the Broadway royalty that happen to pop-up throughout the film.
Better Nate Than Ever is available on Disney+ April 1, 2022. It is Rated PG for thematic elements, a suggestive reference and mild language with a runtime of 88 minutes.