Deep Water marks director Adrian Lyne's return to the sexy thriller storytelling that he practically invented in the 1980s. Despite some pacing issues, the film manages to bring enough intrigue, sensuality, and campiness to make it worth watching for fans of that genre.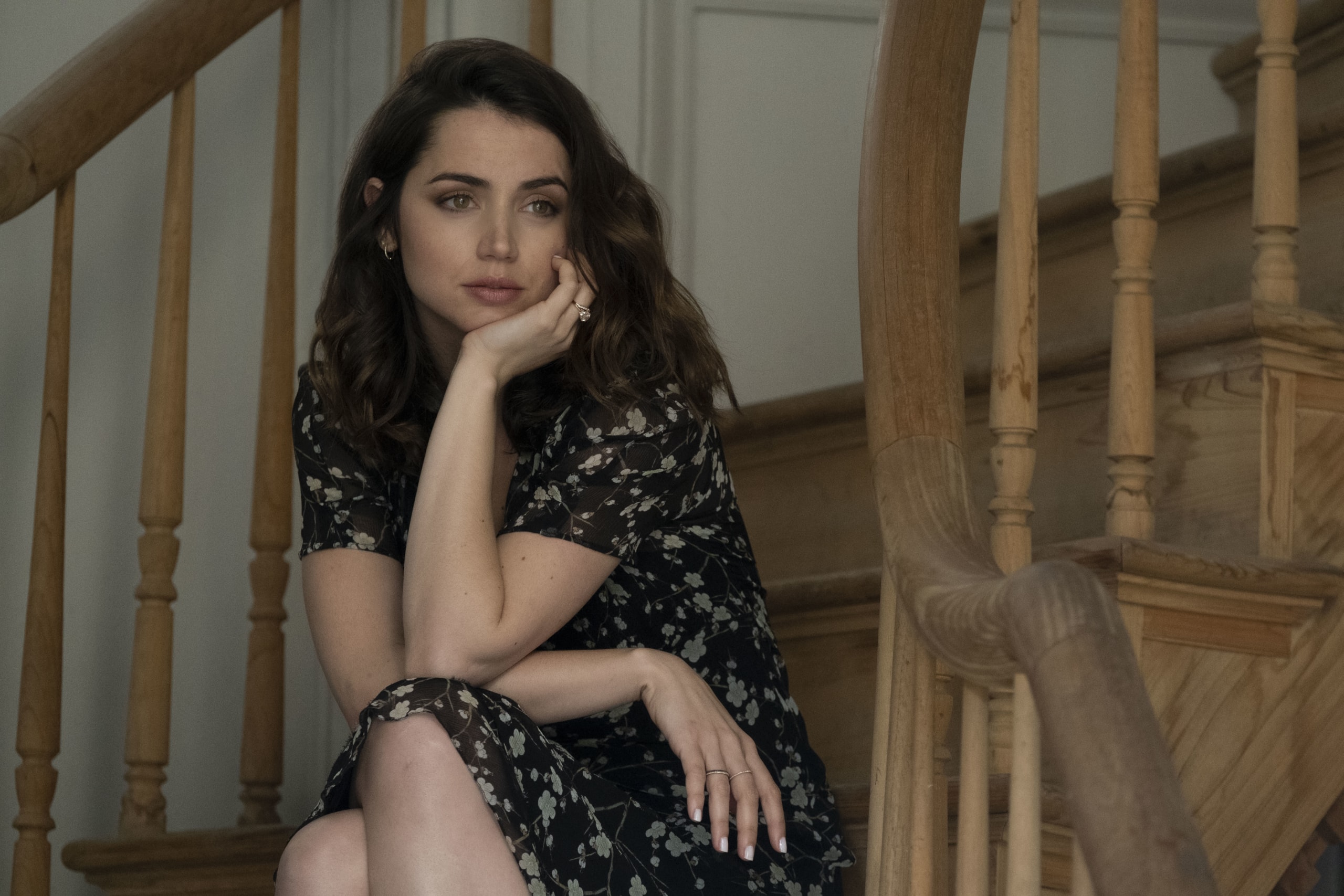 Deep Water Movie Review
Based on the novel by Patricia Highsmith, Deep Water follows the story of the miserable married couple Vic (Ben Affleck) and Melinda Van Allen (Ana de Armas). In an effort to hold his family together, Vic agrees to allow Melinda to see other men as long as she maintains the farce of their marriage, mostly for their daughter Trixie (Grace Jenkins). Despite Melinda flaunting her beaus all over town and right under his nose, Vic seems unbothered, even going so far as to interact with these random suitors. But during a chat with Joel (Brendan C. Miller), Vic takes credit for the death of Melinda's former flame in a I might-be-joking-or-am-I kind of way. But eventually his internal rage comes to a boil and there are deadly consequences for everyone involved.
Director Adrian Lyne (Fatal Attraction, 9 1/2 Weeks) is back and with him the signature style he defined for the sexy thriller genre decades ago. Deep Water explores the messiness of a relationship gone sour and the lengths some go to to rekindle a cold flame, none of which involve therapy. Armas' fiery spirit compliments Affleck's icy rage. That chemistry keeps you second guessing motivations up until the end which makes up for the at times lean script and erratic pacing.
RELATED: No Exit Review: A Thrilling Nail-Biter Of a Whodunit
The couple's friends (led by Lil Rel Howery) are given little to work with and serve mainly as extras pointing out the obvious- your wife is cheating on you and don't touch something that just came out of the oven. Tracy Letts who plays Don Wilson, an author convinced that Vic is up to something, however manages to pull off some memorable moments. Especially the well-timed rant about autocorrect. It truly is an evil nuisance.
In terms of pacing, Deep Water spends time building suspense and establishing that this marriage is not only on the rocks, it is practically jumping off a cliff to end its suffering. When the third act hits though, it begins moving faster than necessary to wrap up the story. This leads to some campy moments and a break in the tension Lyne had spent time building. This can be a bit jarring, but the interesting way it concludes, which differs from the book, made up for it.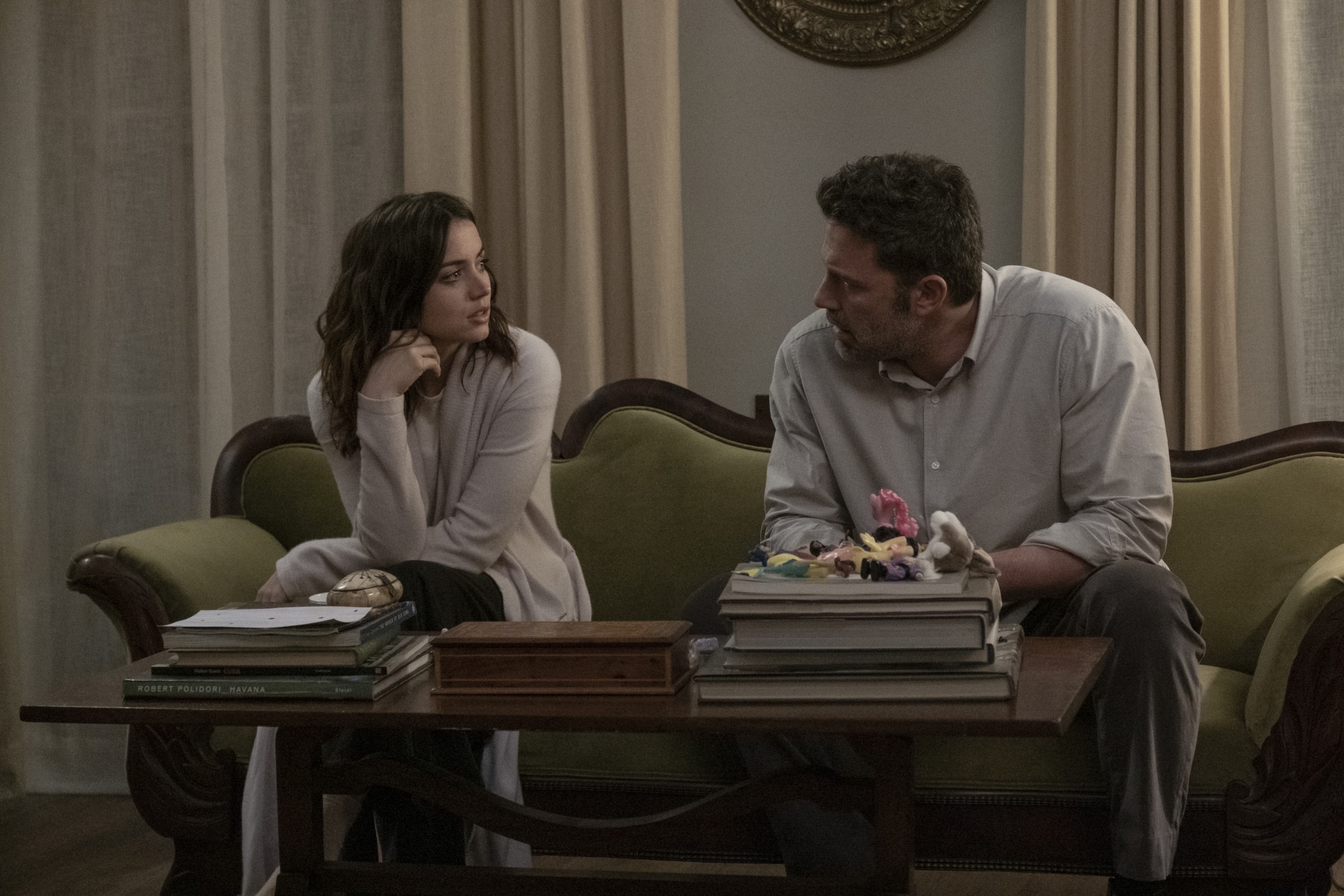 Due to the threadbare script for the rest of the cast, it falls on Affleck and Armas to carry the film. Fortunately both succeed in selling the growing rift between husband and wife, as well as the unconventional ways these two seduce each other. Armas brings her trademark charm to Melinda as she lures men into her arms. But for Vic she is a fiery, angry opponent who is bored with him and his lack of emotions. Armas deftly switches between the two, with a captivating performance. To his credit, Affleck manages to play the jilted husband without too much brooding or thin lipped teeth grinding. Rather he does what he is known for and lets Vic's anger simmer under the surface, barely allowing it to slip through. Until he is ready of course, then that anger feels raw and almost feral.
Both Armas and Affleck keep their characters' ultimate motivations and feelings close to the vest. The way these two navigate those moments keep viewers on their toes, second-guessing their predictions through to the end. Because even when everything appears obvious, it is not long before you begin to realize, things may not be what they seem. This is what makes Lyne's mystery work. That and the fact he enjoys making his characters and audience sit in the mess their actions have caused. He isn't simply content to have the mess cleared up in a one-minute dialogue, no, he would rather everyone take stock in how they got to this point and what it means for the future. In this case, true love sounds nice but what would you do for love? Would you be willing to kill for it too? Because if you're not then maybe you don't actually love as deeply as you thought.
Ultimately, Deep Water is a sensual, intriguing thriller that attempts to answer the age old question- what would you do for love? It is classy yet seedy, with steamy performances from Armas and Affleck. Fans of the genre Lyne defined decades ago will definitely find something to enjoy here.
Deep Water will be available on Hulu on March 18, 2022. It is rated R for sexual content, nudity, language, and some violence with a runtime of 115 minutes.