The highly anticipated trailer of Ms. Marvel has officially debuted and it revealed some surprising twists. The major surprise was seeing how Kamala Khan got her powers and just how different they are from the comics. Let's get into this Ms Marvel trailer breakdown, look for Easter eggs, and theorize about what Marvel Studios is up to with this one.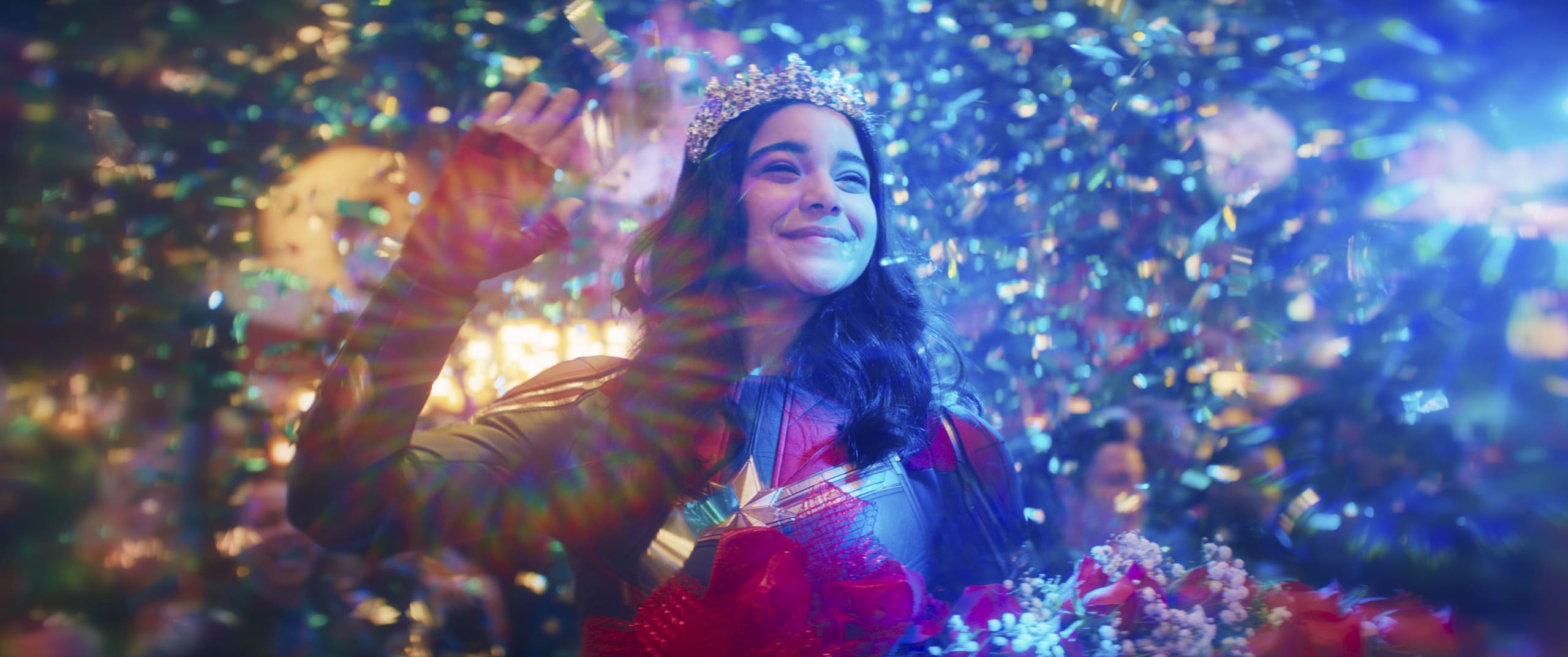 Ms Marvel Trailer Breakdown & Easter Eggs
The trailer opens with Kamala sketching some pictures including one of Ant-Man fighting Man-Ant. In the comics, Kamala is known for writing Avengers fan-fiction so this confirms she is also a super Avengers fan in the MCU.
Moon Knight Connection: The book on Kamala's desk is a world history book that appears to focus a lot on Egyptian History, with both hieroglyphics and a Pharaoh mask on the cover. Ms. Marvel will be the first show to follow Moon Knight, so a connection of some sort is likely to happen.
Kamala is wearing an Avengers shirt that features Captain Marvel, Wasp, and Valkyrie all wearing glasses with the words "Women, let's get information." This could be a nod to the current roster of Avengers or even a more subtle throwback to the A-Force that was glimpsed during Avengers Endgame.
RELATED: Moon Knight Trailer Breakdown & Easter Eggs
In the store, a Captain Marvel Halloween costume, complete with mohawk cowl is shown.
During what seems like a dream sequence, Kamala is seen wearing the official Captain Marvel costume. In previously seen set photos, we know that she wears a Halloween costume (ShopDisney maybe) version of Carol's suit when she first becomes a superhero. In the comics, Kamala made her costume to resemble Captain Marvel, her favorite Avenger.
Yelena would have something to say about it, but Kamala sticks the superhero landing. This also appears to be part of that same daydream sequence.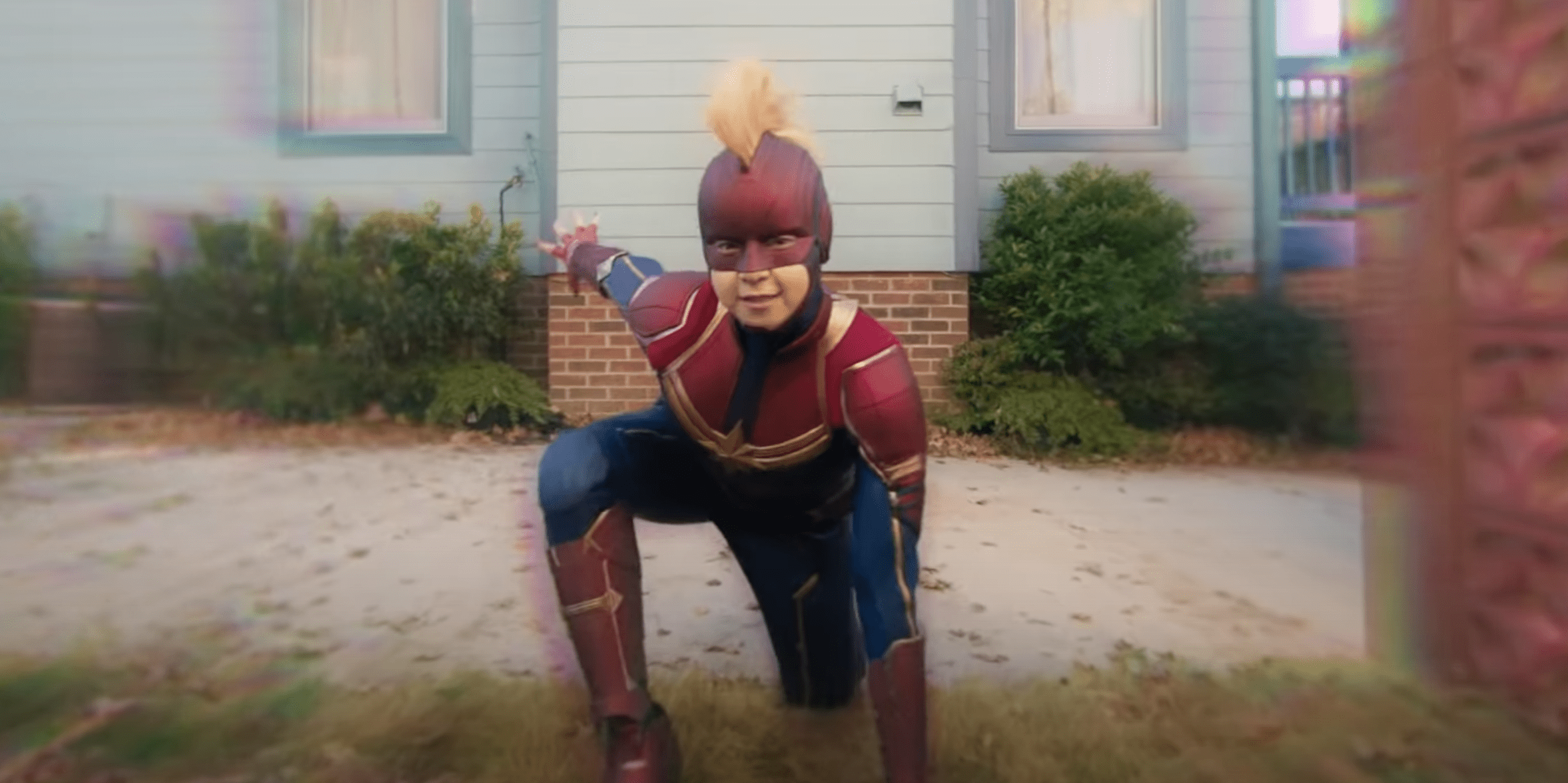 Kamala attends an Avengers event in New Jersey. She sees a piece of art inspired by Captain Marvel and the event also includes references to Captain America and Iron Man as well. This also seems to be the place where Kamala puts on the bracelet and discovers her new powers. This is a nod to Square Enix's Marvel's Avengers game where Kamala attends an Avengers event. She is also wearing a green Air Force style jacket with the Captain Marvel logo on it.
The Avengers Tower mystery continues. No one knows what happened to it since Tony Stark sold it in Spider-Man Homecoming. Plenty of rumors and theories suggest it could be the home of Wilson Fisk aka Kingpin, Oscorp, or even be the Baxter Building aka where the Fantastic Four hangout.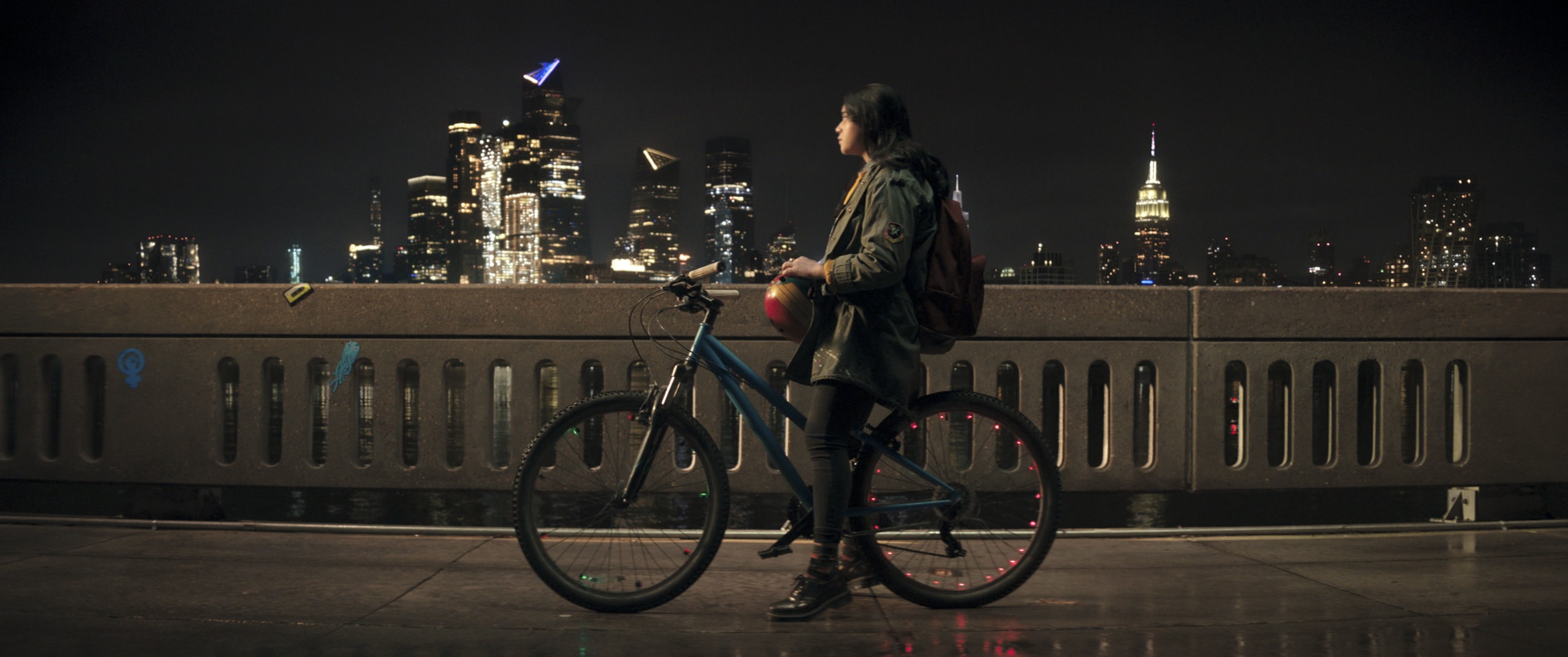 Kamala Khan's New MCU Powers And Origin. It appears that her powers originate from the gauntlet (bracelet) she found in her attic which is imbued with cosmic energy. That means she likely has zero powers when she is not wearing it. In the comics, Ms. Marvel is an inhuman with embiggening powers (similar to Reed Richards, Mr. Fantastic). It is unlikely we will see these powers manifest in the comic sense but Marvel makes it work and gives us a tease later on in the trailer. This cosmic energy type power also relates her more closely with Carol and Monica, whom she will be teaming up with in the upcoming The Marvels movie.
From the comics to the screen, Kamala is a mega Captain Marvel fan. The trailer makes sure you know that too with plenty of Captain Marvel references scattered throughout including some great posters in Kamala's room. In fact, Kamala uses the name Ms. Marvel to honor Carol.
Circle Q is Kamala Khan's comic base and in the trailer we see an explosion. In the comics, Kamala uses the upper floors of that convenience store as her home base for her superhero adventures. If it feels like when Delmar Grocery explodes in Spider-Man: Homecoming it should, both Kamala and Peter Parker are young heroes who learn the hard way that trying to do super things can hurt those around them.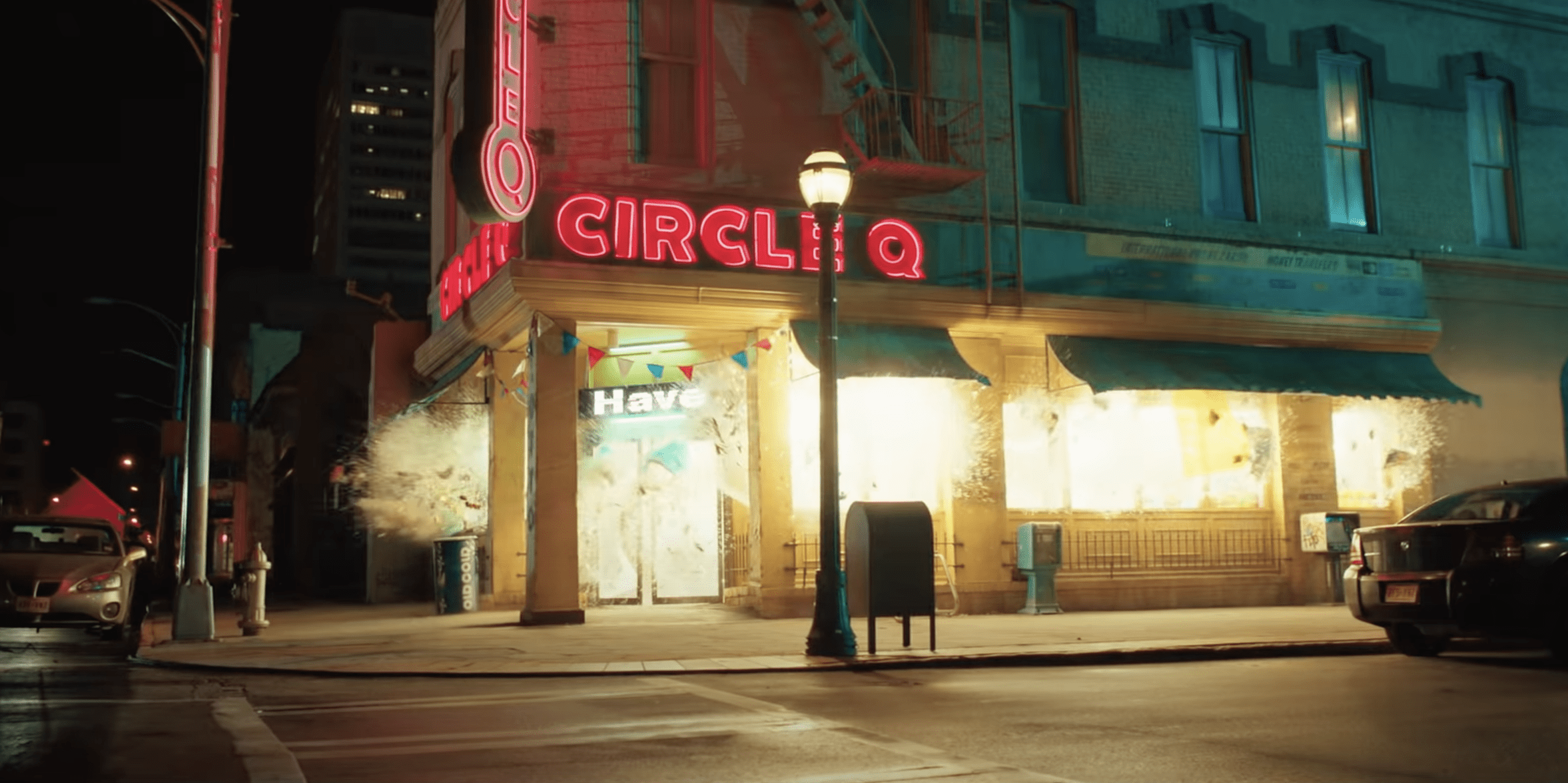 In the shadows appear four villains. Who are these figures standing in the alley with mysterious well-placed smoke around them? Some believe it to be ClanDestine or Clan Destine, a group of powerful Djinn magicians. In the comics this group has changed over the years and is currently considered superheroes instead of villains.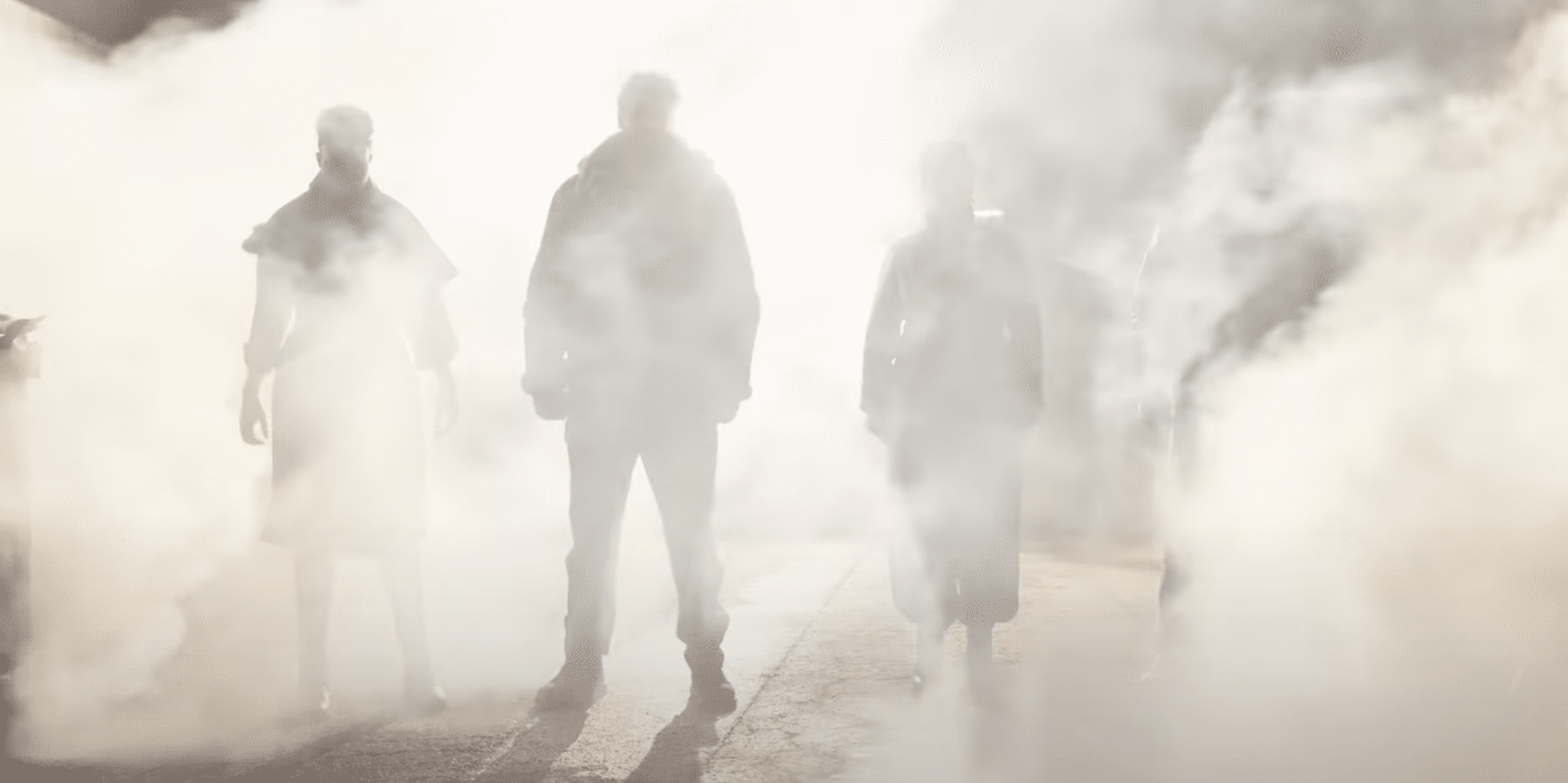 Kamala is shown using her giant fist to punch an opponent who looks to be Kareem aka Red Dagger. In the comics, Kareem is another Pakistani kid vigilante who is also seen as a love interest for Kamala. It is hard to tell if they are fighting or training but either way expect this guy to be around in the future. Embiggened Fist for the win.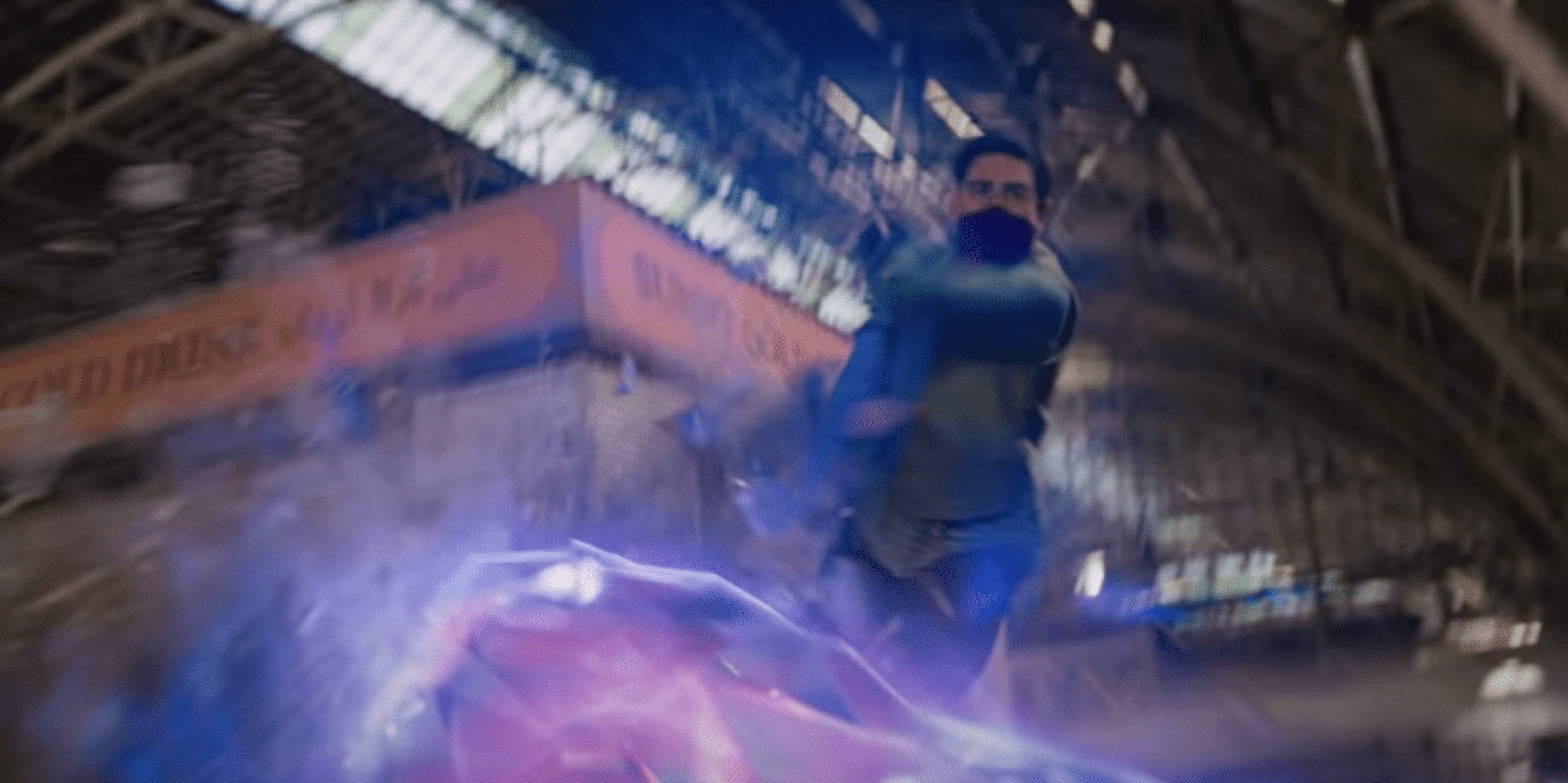 In some of the final shots of the trailer, Kamala is shown embiggened and then shrinking back down to her normal size. It might not be the comic book way but it looks awesome and I cannot wait to see her in action.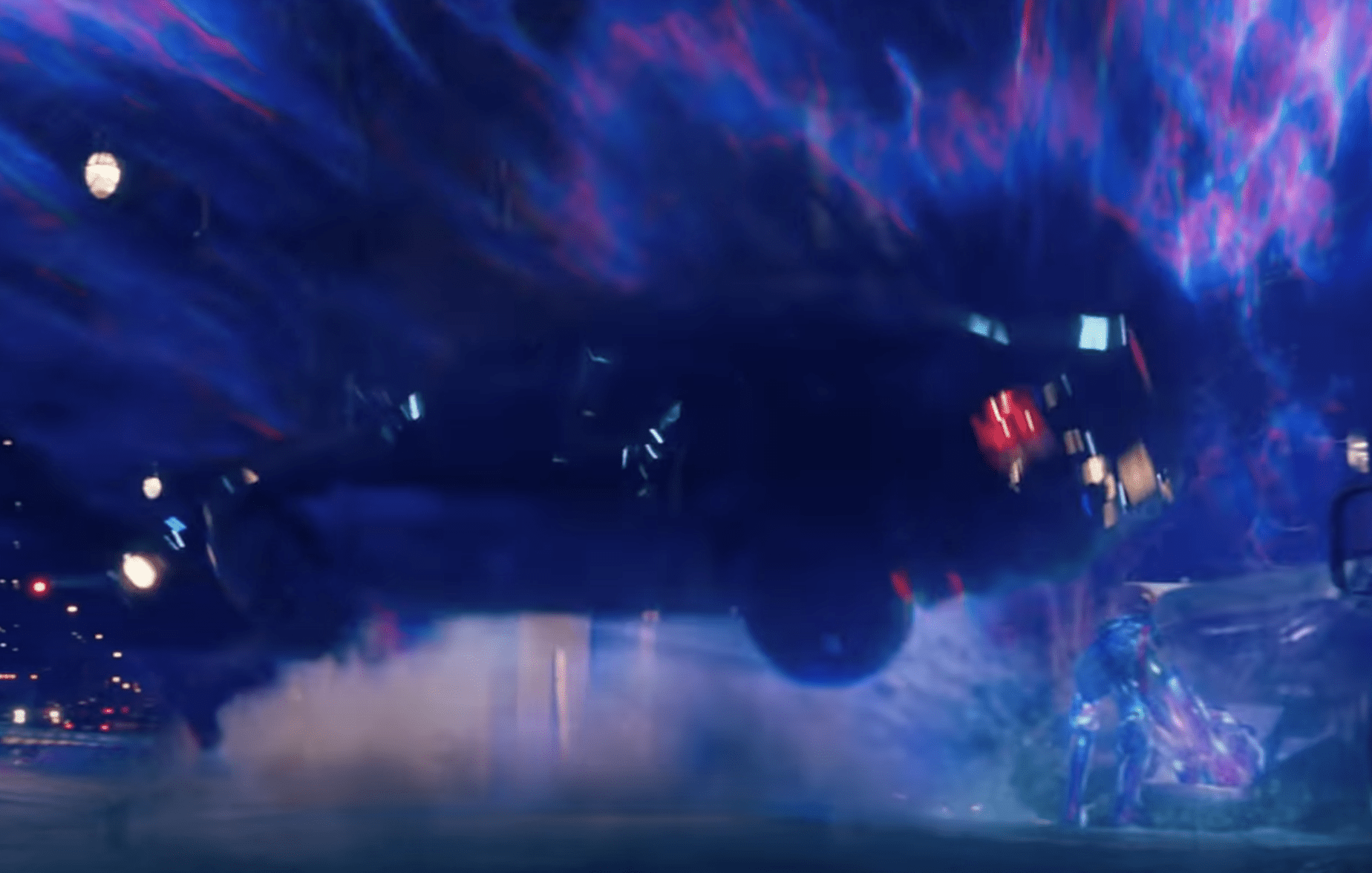 Ms. Marvel will be streaming exclusively on Disney+ beginning June 8.