Encanto continues to dominate the planet from We Don't Talk About Bruno playing on repeat to fans of all ages dressing up like the family Madrigal. I had the opportunity to speak with Co-Director and Co-Screenwriter Charise Castro Smith about Encanto from the music to the powers, why a Colombian family, Mirabel's gift, and more.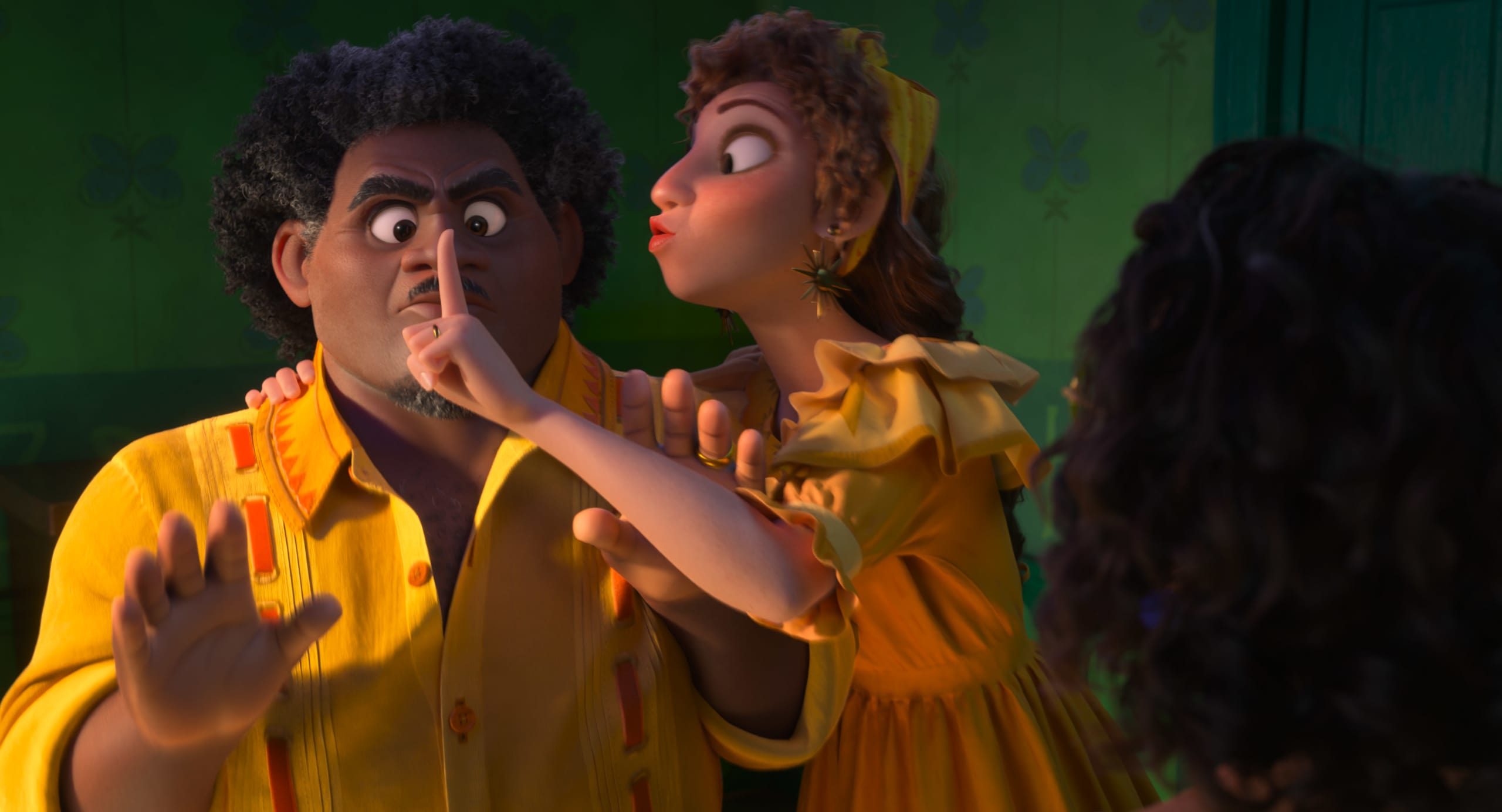 Interview with Charise Castro Smith
Being the 60th animated feature from Disney, a studio that has perfected the formula of animation greatness, Encanto feels familiar while still bringing something unique to the table. True to form, the main character is instantly likable, the music is catchy, there is a lesson to be learned, and heartstrings are definitely pulled. But it's the extraordinary characters, gorgeous visuals, and lack of a traditional villain that makes this film something quite magical.
Co-Director and Co-Writer Charise Castro Smith sat down to talk all things Encanto. Does Mirabel have a gift? How did horror play a role in the making of Encanto? Did the Madrigals always have the powers we saw in the movie? You might be surprised by some of her answers.
RELATED: All The Encanto Easter Eggs You May Have Missed
You have a background working on horror films, and I felt like the prophecies scenes played well with that. How did your previous work inform how you approached the darker elements of Encanto?
Charise: That's a great question. I got a lot of jokes about that, like, the magical house versus the haunted house when I first started at Disney. But, you know, I think my favorite kind of storytelling is stories that really sort of engage with the truth of human emotion and human relationship and then have some kind of cool genre element on top of it that really takes the story to another level. So I think the best horror films are about genuine human emotion and fear and relationships. And then they have a scary house on top of it. And this movie, I think, is the same in a lot of ways. As we were writing, I really wanted to make sure that this movie would work, even if there was no magic in it.
Were there any gifts that were given to a character that you guys contemplated giving to someone different?
Charise: Absolutely. For a long time in our development and screening process, Pepa was actually indestructible. And for a long time, Julieta had the weather power. But then, as we started thinking, we talked a lot about our own moms and how it seemed like they had the ability to just cook things that could heal any ailment. Then we just loved this weather power so much that we said so what if it's wielded by someone who is not calm and collected, but someone who is very mercurial? And that's how Pepa came about.
Does Mirabel have a gift? The world needs to know!
Charise: Absolutely she has a gift. I think she's the one that can see people the most clearly, the one who can kind of look past their facades and past the roles that they play, and see the complex person inside. She sees people with love. And so I think that is Mirabel's gift. She just didn't need a magic room to go along with that gift. I think she had a gift all along.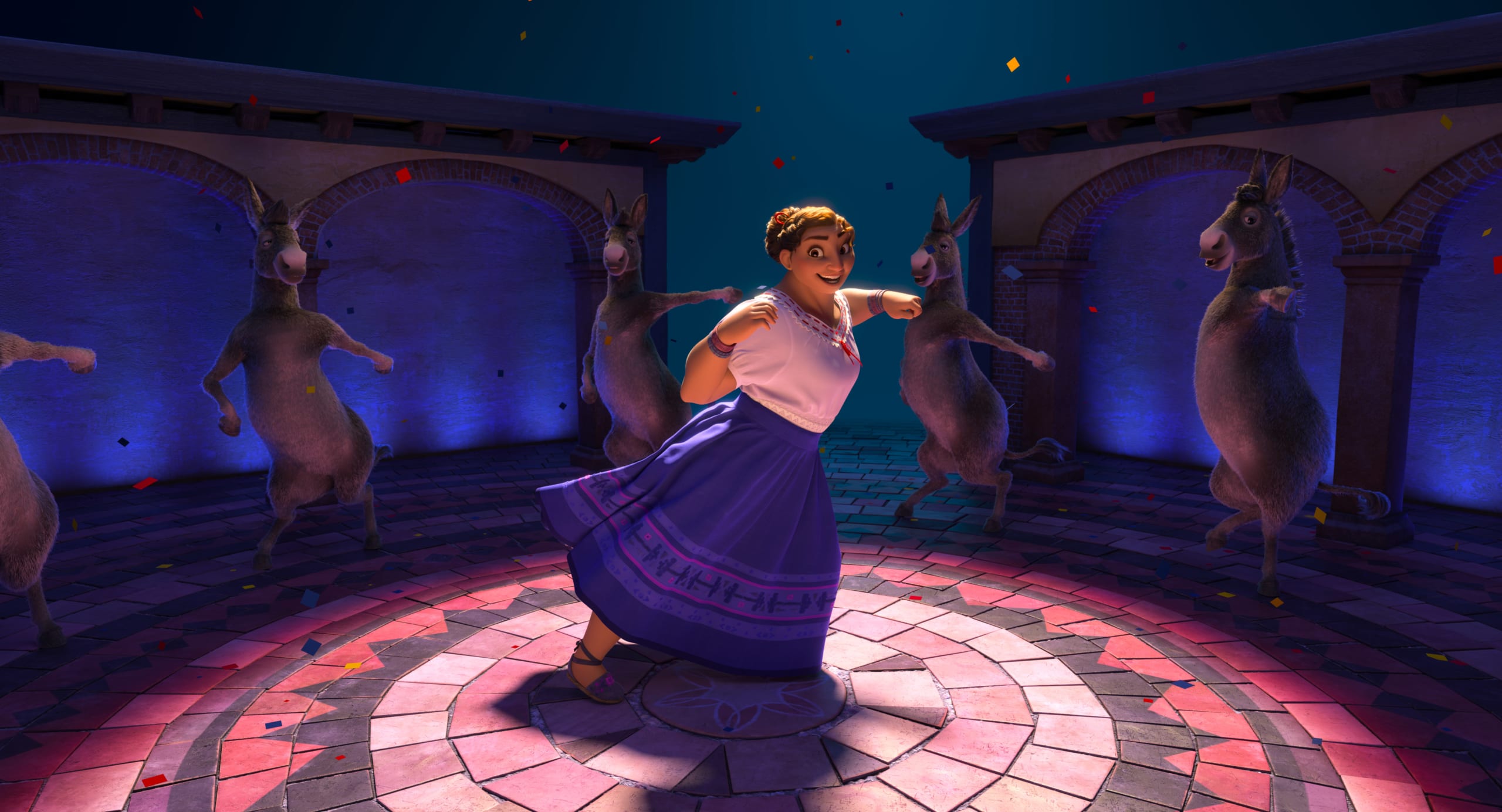 For the full interview, watch the video Interview: Charise Castro Smith Talks All Things Encanto