The Adam Project is a sci-fi adventure comedy and heartwarming drama rolled into one. Retro-futuristic visuals, a tight script, and incredible performances makes this film an absolute must see.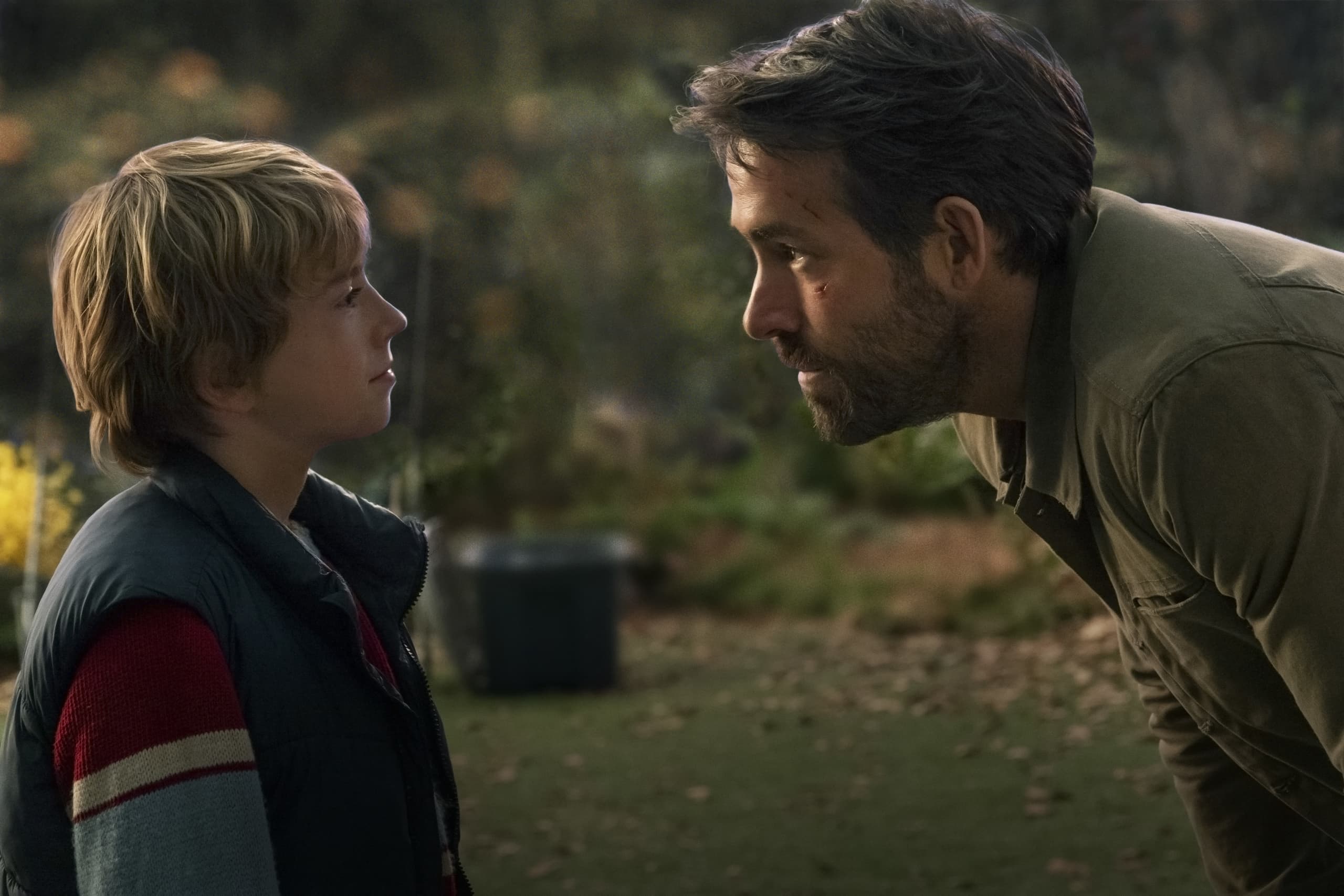 The Adam Project Review
Adam Reed (Ryan Reynolds) is a fighter pilot from the year 2050 who travels back to 2022 in order to save the world from Maya Sorian (Kathleen Turner). There, he meets his 12-year old self (Walker Scobell), a smart-mouthed tween who is constantly getting picked on. To make matters worse, young Adam is also grieving the death of his father Louis (Mark Ruffalo) while being a jerk to his mother Ellie (Jennifer Garner). Reluctantly, older Adam recruits his younger self to help with his mission. However, saving the future means confronting the past before it's too late.
The Adam Project is a love letter to classic family sci-fi movies from the 80s like E.T. and Back to the Future with nods to them scattered throughout the film. The nostalgia mixes seamlessly with the modern aspects which is likely to win over audiences of all ages. But it's the incredible performances by the cast and the heartwarming, comedic moments that truly make this one a must see.
RELATED: Free Guy Movie Review: Hilarious & Downright Irresistible Good Time
When Reynolds is a lead in a film, you can expect him to be the funny guy. The Adam Project gives him room to show his range, proving that he is so much more than comedic relief. When he is called on to be serious and burdened with emotional baggage, Reynolds portrays it all beautifully, adding depth to his character and the overall plot. Older Adam uses sarcasm as a way to hide the hurt he has carried with him for years. But the pain is still there and it's heartbreaking to see when Reynolds lets it peek through the cracks of his humor shield. His interactions with his father and his wife Laura (Zoe Saldana) are particularly moving, with the former inducing tears at a few points. Because although this is a time travel movie, it's also a drama and the real story is not about saving the world but about a relationship between father and son.
Then there is Scobell who is the perfect younger Ryan Reynolds. The two have more than a few epic verbal sparring matches with the younger Adam giving as good as he gets. Scobell not only 'gets' Reynolds sense of comedic timing and trademark snark, but he also leans into the more dramatic moments. Despite starting out as a jerk of a kid, it takes almost no time at all before you are rooting for young Adam. After seeing his debut performance, Scobell is packed with talent and is one to watch.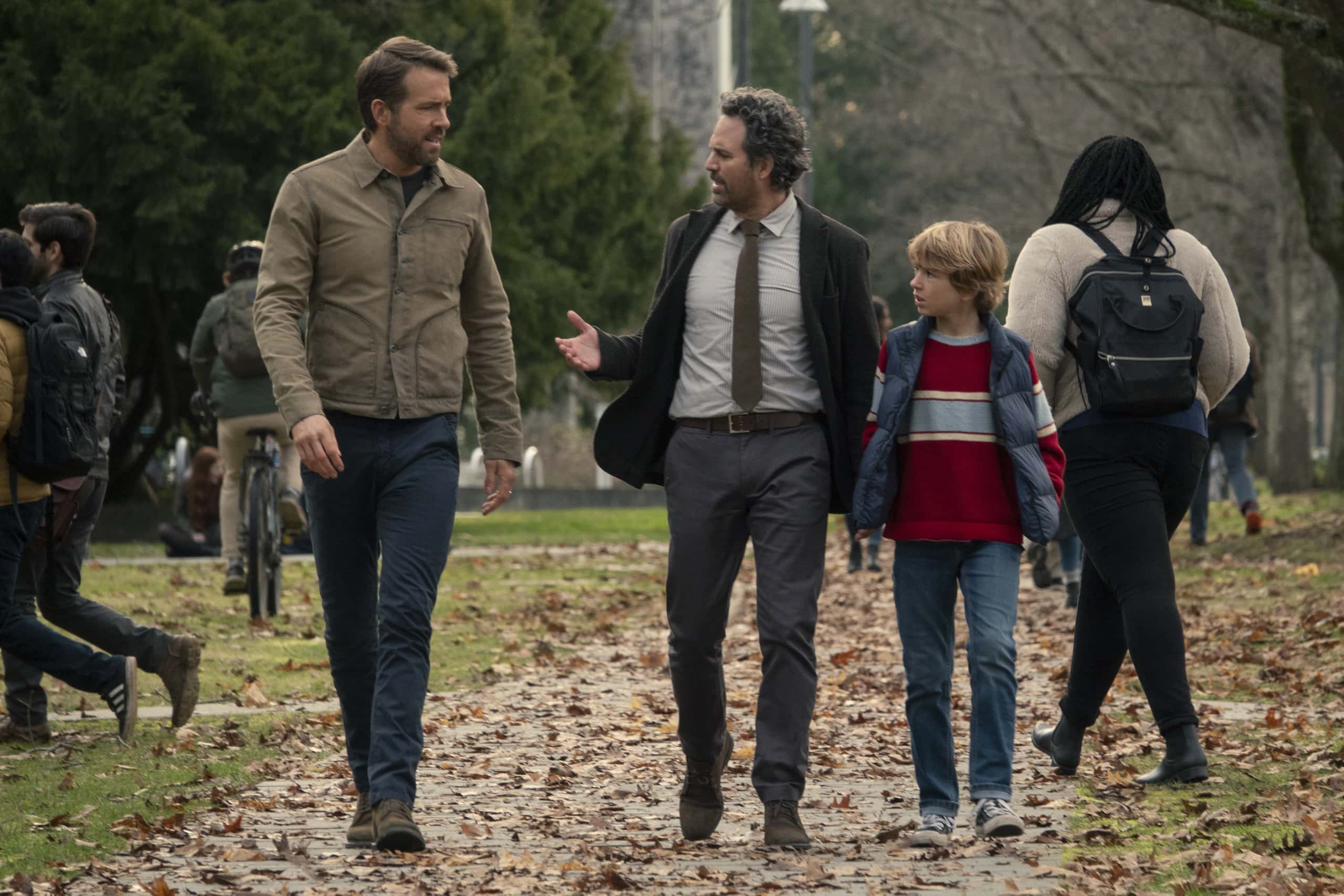 Since time travel is just one aspect of the story, Director Shawn Levy does not spend too much time or big words describing how it all works. Essentially, The Adam Project just follows in the steps of its 80s predecessors, don't try to change the past except the part that literally ruins the future, that's okay to change. It's not Avengers Endgame or No Way Home, so no need to keep tabs on any multiverse chaos, simply sit back, accept the rules here and do not think about them again.
The Sci-fi factor here is simply the stage where the actual story plays out. There is an emotional core to the film that rests on the shoulders of relationships. As much as The Adam Project is about the dynamic between parents and their children, it is also about coming to terms with our past selves. When the Adams finally face each other to have a real conversation the outcome is something that will resonate with many viewers. There won't be a dry eye in the house when the final emotional climax happens which is all I will say about it to avoid spoilers.
Comedy, drama, and oh yes, plenty of action. There are moments that pack in CGI effects but for the most part Levy chooses to show off the fights in a more grounded way. Both Adams get in on the action with the older one wielding something that looks kinda like a lightsaber while young Adam puts his VR headset skills to work with some drones. Again, like the Sci-fi bits, the goal here with these sequences was clearly to compliment the story rather than take it over.
Levy and Reynolds teamed up previously for Free Guy and the result was an instant hit with critics and fans. The bar was high for The Adam Project and without a doubt they hit the mark. The Adam Project is more than a romp through time to save the future, it's a heartwarming, humorous, and delightful look at perspective and acceptance. Come for the retro-futuristic visuals, sharp-witted comedy, and incredible performances, but stay for the life lessons and message of hope.
The Adam Project begins streaming on Netflix March 11, 2022. It is rated PG-13 for violence/action, language, and suggestive references with a runtime of 106 minutes.