Jujutsu Kaisen 0 is a worthy addition to the Jujutsu Kaisen lineup. It takes all the fan-favorite elements of the main anime and delivers a film with incredible action sequences, stunning animation, and an overall memorable story arc that will instantly hook newcomers and longtime fans alike.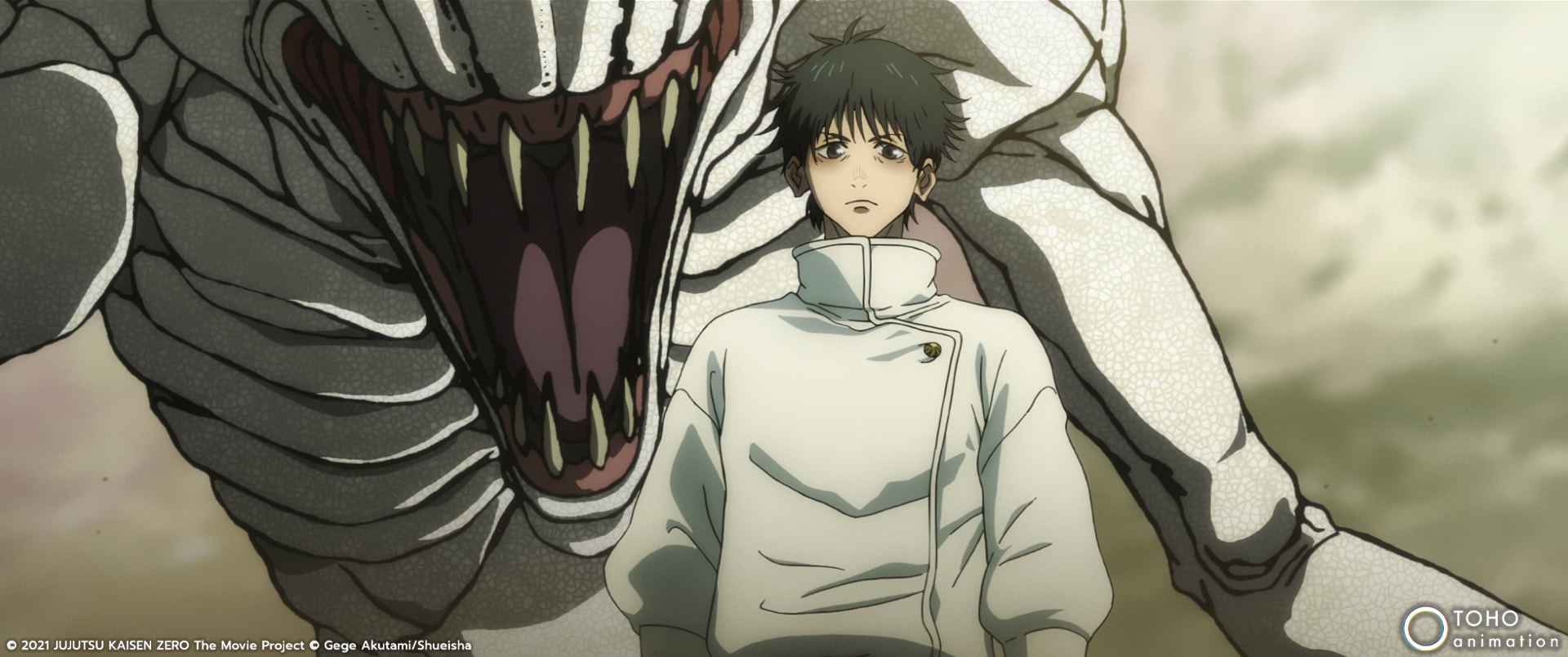 Jujutsu Kaisen 0 Review
Based on Volume 0 of the Jujutsu Kaisen manga (also known as the "Cursed Child"), Jujutsu Kaisen 0 follows the story of Yuta Okkotsu, a shy, nervous high school student who is haunted by the curse of his childhood best friend Rika Orimoto, after she was killed in a car accident. Rika is no ordinary haunt, she is an extremely powerful Cursed Spirit who protects Yuta from any harm. Unfortunately, he has no idea how to keep her from harming people and resolves to live his life alone so that she cannot hurt anyone anymore. When he is at his lowest, Satoru Gojo shows up to invite him to become a student at the Tokyo Prefectural Jujutsu High School, where he can learn how to control his powers and use them to help those in need. Yuta begins training with his classmates Maki Zen'in, Toge Inumaki, and Panda who teach him the values of determination, friendship, and self-worth. But soon they face the evil sorcerer, Suguru Geto, who threatens to wipe out all non-sorcerers in their world. But ending Geto's reign of terror may mean Yuta losing his only chance to break Rika's curse.
Jujutsu Kaisen 0 is a prequel worthy of the popular anime series. It features incredible animation, stunning fight sequences, and memorable performances from the entire cast. With a few surprises thrown in that work well, it is a faithful adaptation of the source material that will please longtime fans while instantly hooking newcomers.
RELATED: JUJUTSU KAISEN 0 Subs Trailer + Ticket Info

For fans of the main series, there are a lot of similarities between Yuta and Yuji Itadori. But where Yuta is a shy, bullied teen, Yuji is sure of himself and already comes to the school practically in top fighting shape. They both carry with them powerful Curses, and they both must learn to control them. Despite their similarities, there is enough new in the prequel to please those familiar with the world of Jujutsu sorcery. Although Yuta is not a new character, but someone mentioned throughout the main series, this is a chance to learn his story while also getting more context for several familiar faces. This means newcomers are left wanting to explore more after the movie ends while hardcore fans will find themselves entertained.
Visually, Jujutsu Kaisen 0 features eye-catching animation with well choreographed battle sequences and horror scenes that put you right in the middle of the terror. Filmed like live-action paranormal movies, these moments use camera angles, sounds, and music that invoke a feeling of dread. On top of that, the Cursed Spirits range from harmless looking to downright grotesque, with some imagery sticking with you long after the credits roll. Rika is the big standout here. In less than 2 hours, she cements herself as one of the best Curses Spirits to come out of the series. That is partly due to the way her human form is a stark contrast from her frightening Curse appearance, while her childlike, sweet-sounding voice remains. The other reason being the memorable performances of both Kana Hanazawa (Rika) and Megumi Ogata (Yuta). The connection between these two characters feels authentic and the way their story arc flows may leave you with a tear or two.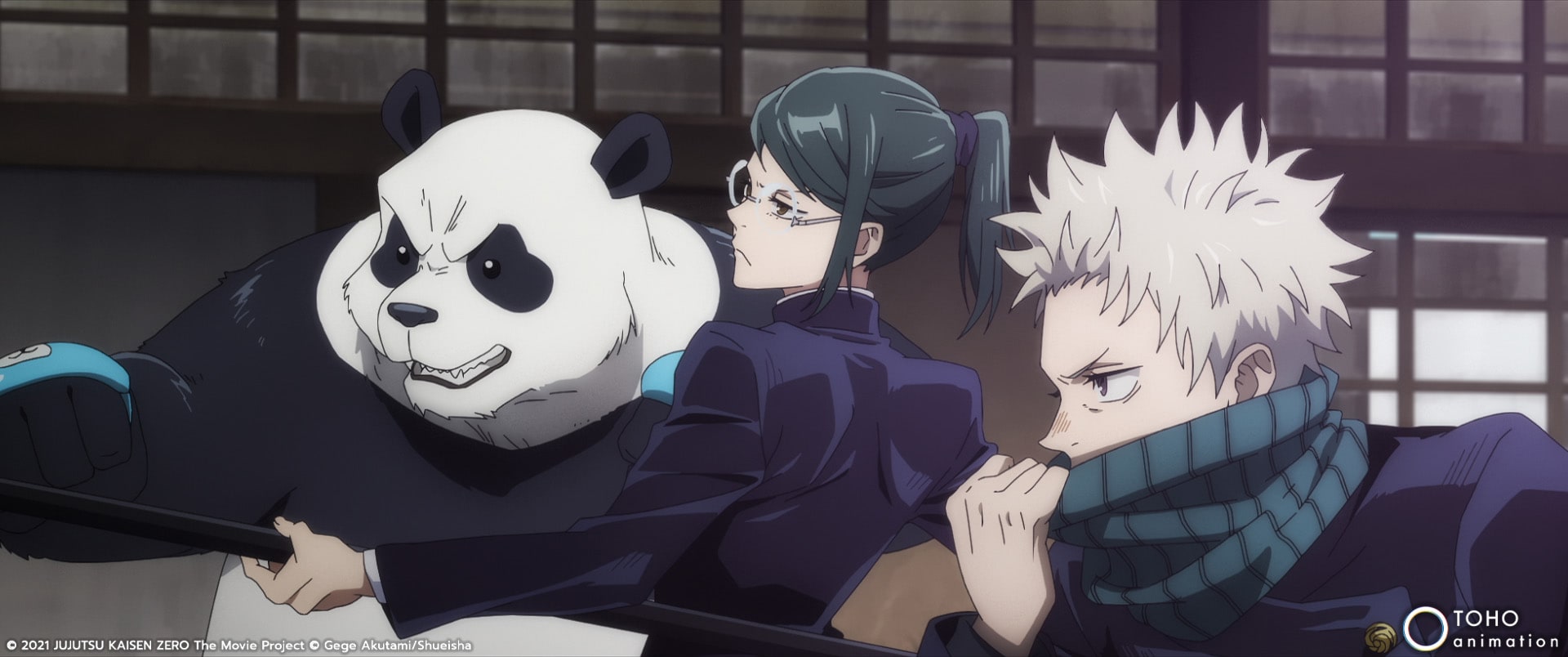 Being a shonen film it's not just a melancholy look at love, it is also funny thanks to the comedic relief provided by Yuta's classmates Maki, Toge, Panda, and teacher, Gojo. One particular conversation that happens during Yuta's training is embarrassing for him but extremely amusing for us. Sorry Yuta. Alongside these jokesters are some familiar faces that I won't be spoiling for you but you should definitely keep an eye out for as the film goes on.
Aside from its incredible animation, it's the story that truly makes Jujutsu Kaisen 0 a must watch. It takes time to develop relationships and motives between not only Yuta, Rika, and the other 'good guys', but also the villain Geto. Something this one borrows from the show is how it explores the nuances of the "proper" way to live your life and the consequences of choices. Right and wrong are not so cut and dry in this world, and time is taken to explore the opposing sides' arguments. There is a realness and understanding of these characters, so by the time the final battle occurs, it carries an emotional weight that would not have been achieved otherwise.
Unlike other anime series where the movies do not necessarily fit within the main story, this one is actually canonical. Like Demon Slayer: Mugen Train was important for its universe, the upcoming season of Jujutsu Kaisen will have subplots that tie directly into Jujutsu Kaisen 0.
Ultimately, Jujutsu Kaisen 0 is an action-packed, emotional prequel to the popular series that will thrill fans while also serving as a solid starting point for newcomers. The stunning visuals, kinetic fight sequences, and memorable story arc that will carry into Season 2 makes this one of the best shonen films out there. Stick around after the credits to get a sneak peek into what's waiting for you when the new season begins.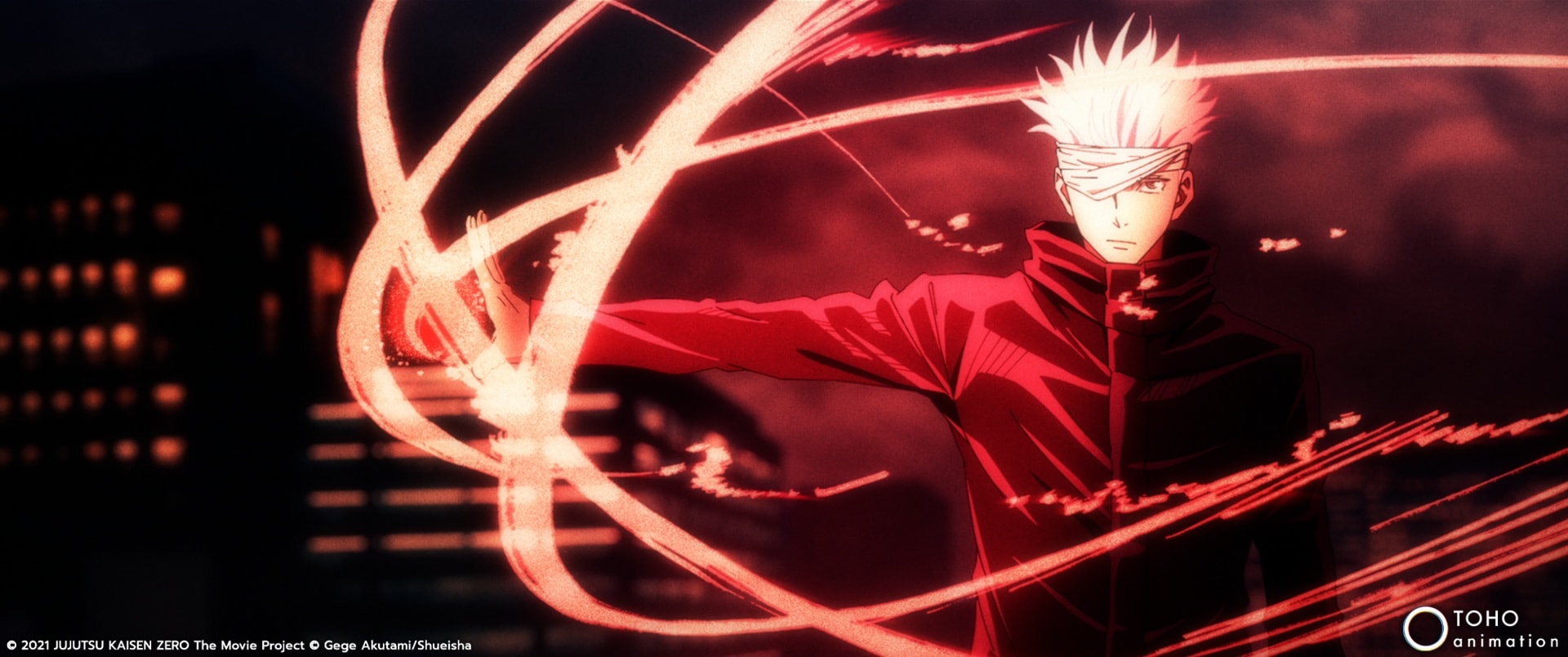 Jujutsu Kaisen 0 will be available in both English dub and Japanese sub in over 1500 theaters nationwide starting March 18, as well as in select U.S.-based IMAX theaters. For more information, visit Crunchyroll Movie Night. It is Rated PG-13 for violent content, bloody images, language, thematic material and some suggestive references with a runtime of 105 minutes.