Punch it! With better controls, 45 main levels, and over 300 characters, LEGO Star Wars The Skywalker Saga is an exciting, must-have game for any Star Wars fan. Get ready to laugh-out-loud and kick some bricks as you relive and play through all the most epic moments from a galaxy far, far away.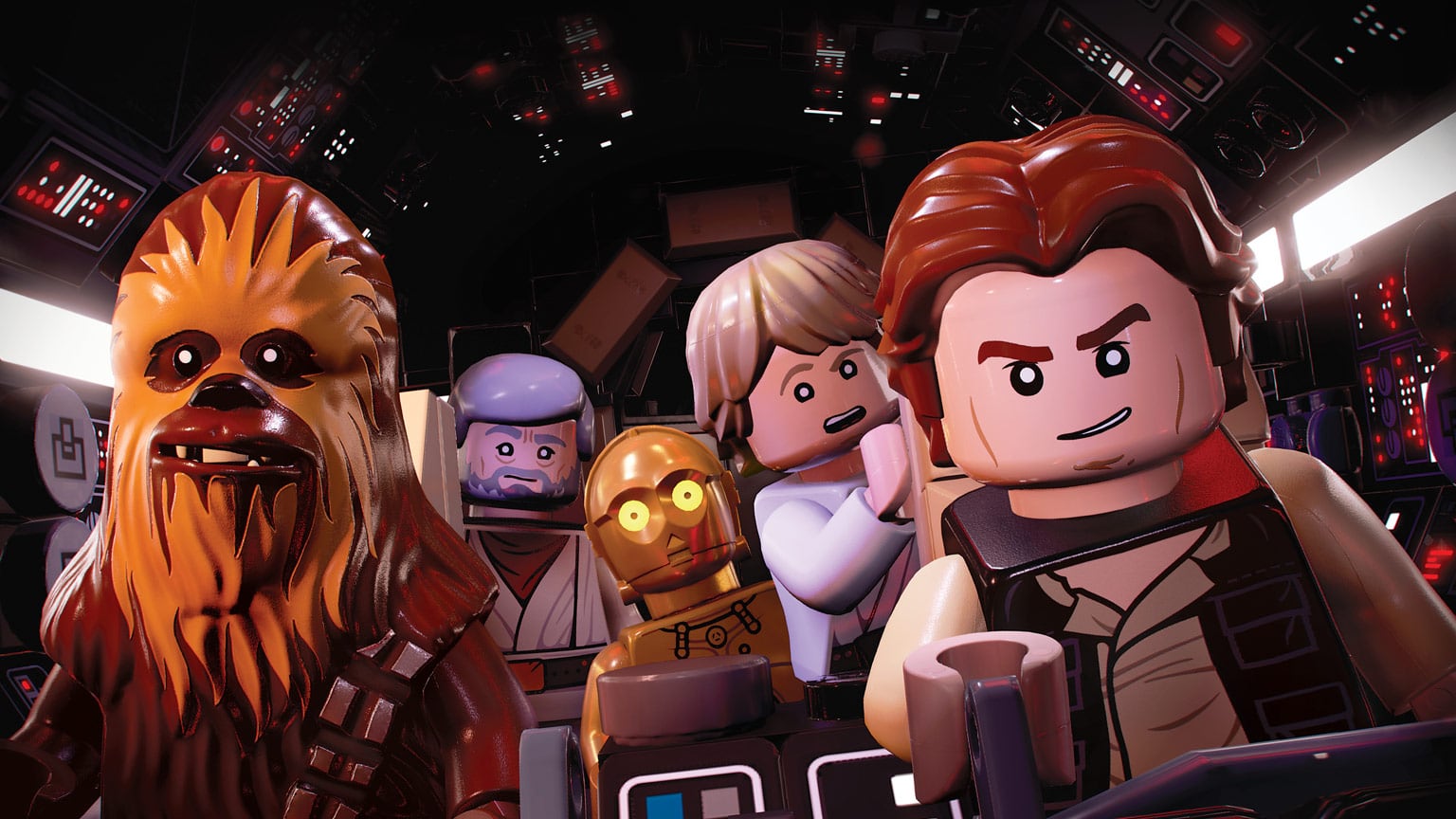 I received a copy of this game for the purpose of our review. All opinions are my own.
LEGO Star Wars The Skywalker Saga Game Review
It is time to explore the galaxy. LEGO Star Wars: The Skywalker Saga invites Jedi, Mandalorians, Bounty Hunters, and everyone in between back to the galaxy far, far away. Play through 45 main levels, unlock over 300 memorable characters, pilot more than 100 iconic vehicles, and best of all have an absolute blast while you do it. Side missions and more downloadable content awaits, for hours of play that will satisfy even the greatest Jedi master among you.
Between the visually amazing set pieces, classic LEGO humor, and the massive collection of playable characters, LEGO Star Wars The Skywalker Saga proved to be an exciting, charming, and galaxy sized fun game that any Star Wars fan needs to play. With so many iconic worlds to explore, memorable moments to reenact, and upgrading to do, this latest LEGO outing ensures hours of gameplay and no boredom on the radar.
RELATED: Kirby and the Forgotten Land Review: The Best Kirby Game Yet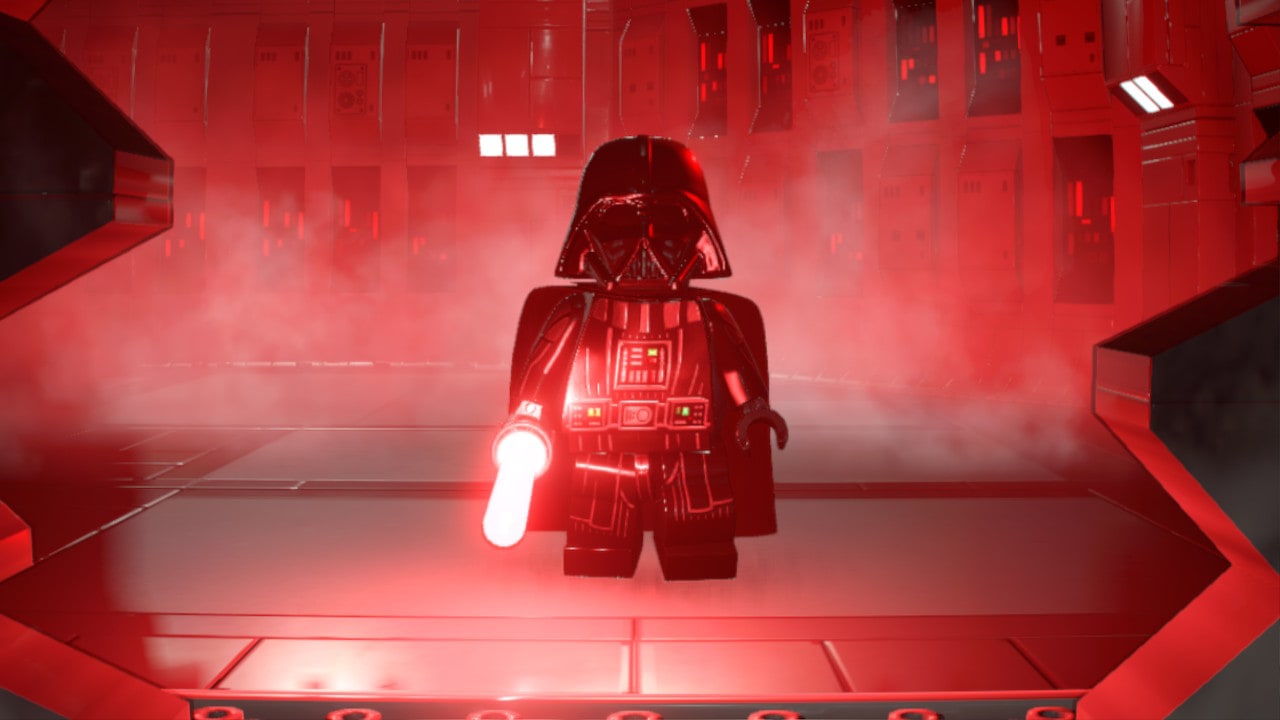 One of the best new features of The Skywalker Saga is the over-the-shoulder, third-person view which allows for easier navigation and attacks, especially those involving a blaster. This feature alone made the gameplay more enjoyable for me than previous LEGO titles. I was never a fan of the viewpoints in the past. When using a blaster, players have the option between taking cover behind objects and launch a ranged attack. Switching between positions, which in the previous LEGO Star Wars: The Force Awakens was only allowed in certain areas, can be done easily and at any point in the level.
Lightsabers take the spotlight though in games like this and with good reason. Combos that take the versatility of the sabers and combine it with Jedi or Sith Force abilities make for oh-so-satisfying fight scenes. If enjoying tossing enemies in the air while attacking with a lightsaber is wrong, I don't want to be right. For players not interested in learning button combinations, the game still allows you to easily progress through the levels. It just might take a little longer to defeat an enemy without using the more complex attack options.
This new view option also draws you into the action. It feels like you are actually in the saga and not just viewing it from afar, which also gives you. front row seat to how visually stunning everything looks. The bricks themselves from the hair pieces to the seams between connected pieces look incredibly realistic. As you play through and take damage, paint begins to chip away, pieces dull and fade, it truly captures what it is to play with LEGO in the real world. The LEGO characters and vehicles also contrast with the rich settings they find themselves in. The planets come to life in beautiful detail. It is the best of both gaming worlds (realistic and toy-ish) with The Skywalker Saga.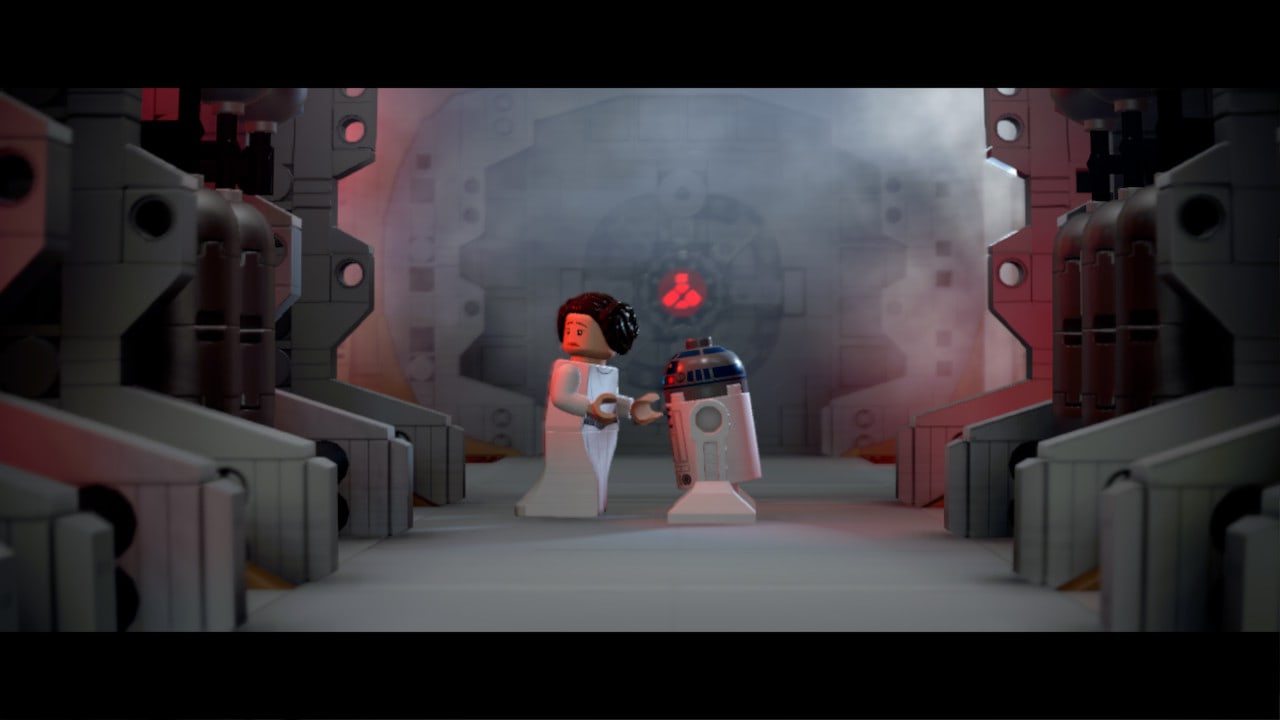 From the start, players get the option to start with whatever trilogy they want. With 45 main story levels (five levels per movie) and side missions to boot, there is a lot to see and discover in each area. At the start of a level, players will swap between predetermined team-ups to complete the main objective. However, completing side missions allows you to unlock additional characters, which in turn is useful when you play back through the levels, as each one has a unique ability to solve specific problems you may have been unable to work out before. All the top movie moments are represented either in play mode or as cut scenes. So get ready to podrace, lightsaber duel until you are dizzy, and take down the Death Star with a thrilling X-Wing led trench run.
Collecting Kyber Bricks by solving puzzles is not just fun to do, because I really need no other incentive to conduct a Wookie choir other than to hear them garble out John Williams' score. It also is a key to being able to upgrade your characters, as these Kyber Bricks serve as a currency in the game. Some upgrades work for multiple characters while others are more specific. Speeding up the time it takes to build things was a nice upgrade and one I would recommend as a must when you sit down to choose amongst the list.
Alongside the massive character catalogue and the updated view, the humor is perfect. Traveller's Tales deftly delivers the right amount of laughs and silliness for players of all ages. Zappity, zappity. Poor Darth Sidious issues the wrong order and instead of taking out the Jedi the Clone Troopers break out into a dance number. Young Anakin is a selfish brat, Stormtroopers have terrible aim, and yes they equally poke fun at the sequel trilogy. Watching a droid orchestra play "Duel of the Fates" while you take on Darth Maul is equal parts amusing and encouraging, you do not want to lose with an audience that size.
The only issue I really found while playing this game was the co-op option. This two-player mode allows for more secrets to be discovered and more good-natured chaotic destruction. In that it succeeds, but when it comes to boss battles the second player can feel about as useless as a mouse droid against a lightsaber. Basically, if you aren't the main player or the one with the better fighting moves you are essentially relegated to bystander mode. Not the most thrilling position to be in.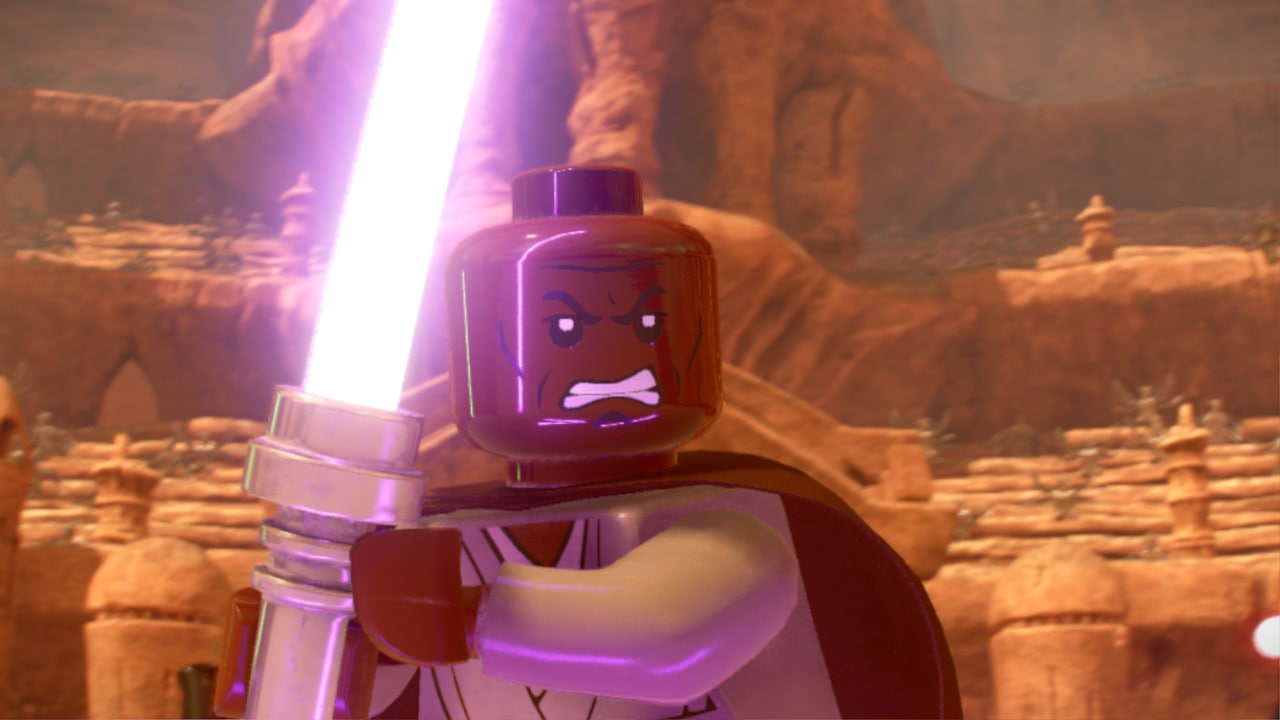 Ultimately, LEGO Star Wars: The Skywalker Saga is an exciting romp through Star Wars history that fans of all ages will enjoy. With so much to do and see, it will keep you engaged and coming back for more. Plus they recently released some DLC that includes the Mandalorian and Grogu which leads me to hope that more Disney+ Star Wars properties make their way into this game.
LEGO Star Wars: The Skywalker Saga, play it, you must– Master Yoda probably.