Fantastic Beasts: The Secrets of Dumbledore is an entertaining and emotional return to what made the franchise magical in the first place. It delivers laughs, plenty of heart, and new beasts that are either adorable or utterly terrifying.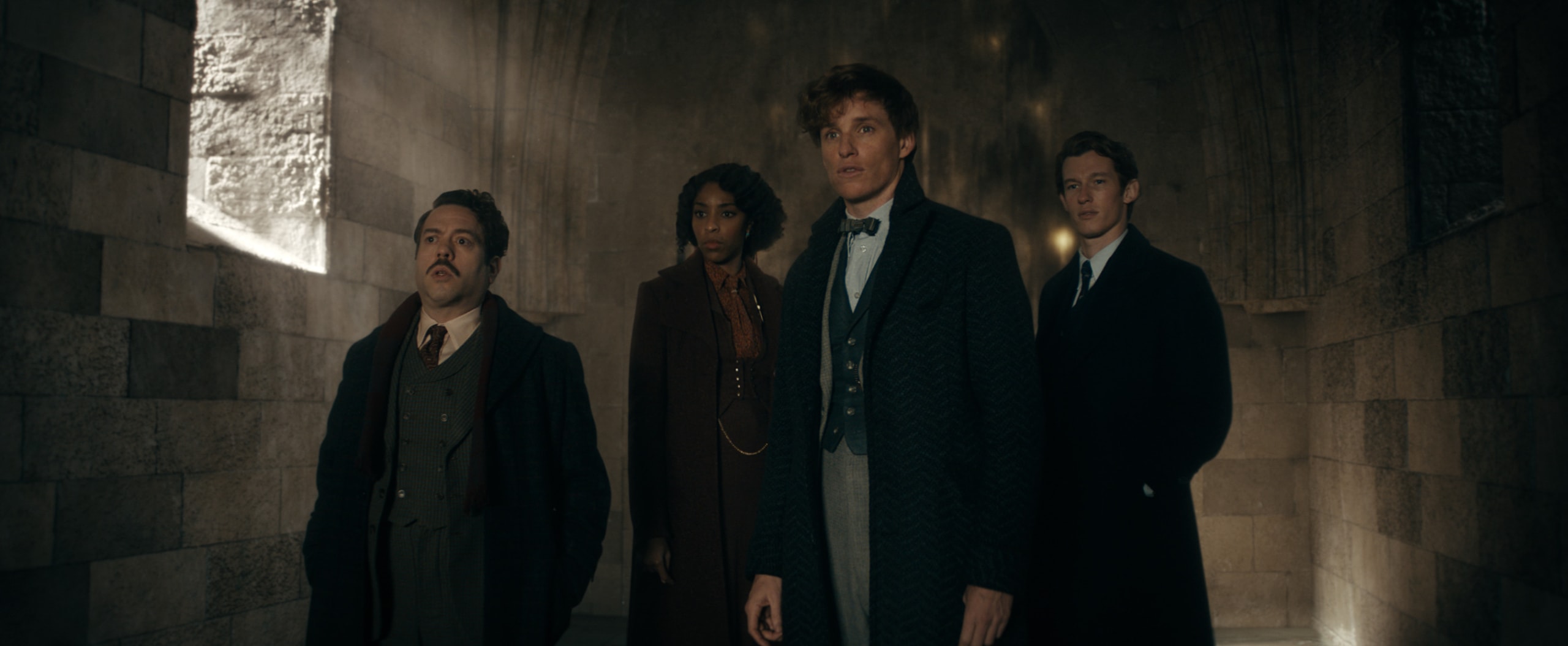 Secrets of Dumbledore Review
Following the events of The Crimes of Grindelwald, The Secrets of Dumbledore finds the dark wizard, Gellert Grindelwald (Mads Mikkelsen), poised to take over the Wizarding World. The birth of an extremely rare and beloved qilin signals a change in leadership and Grindelwald will do what it takes to further his mission against muggles. Albus Dumbledore (Jude Law) recruits Newt Scamander (Eddie Redmayne), Jacob Kowalski (Dan Fogler), Theseus Scamander (Callum Turner), and others to stop him because he himself cannot move against Grindelwald. But fighting someone who can see into the future is not going to be easy. To take down Grindelwald the team must be as unpredictable as possible, to keep him and even themselves guessing until the very end.
The Secrets of Dumbledore proves once again that Newt Scamander is one of the best characters in the Wizarding World. His quirky, unproblematic demeanor is a joy to watch, especially when he gets more time to do what he loves- interact with magical beasts. The magic gets an upgrade thanks to everyone being experienced wand wielders and returning to Hogwarts is enough to make any fan emotional. Unfortunately, the portrayal of Grindelwald is lackluster, making it the weak link of the third Fantastic Beasts outing.
RELATED: Interview: Jude Law On Albus Dumbledore and His Secrets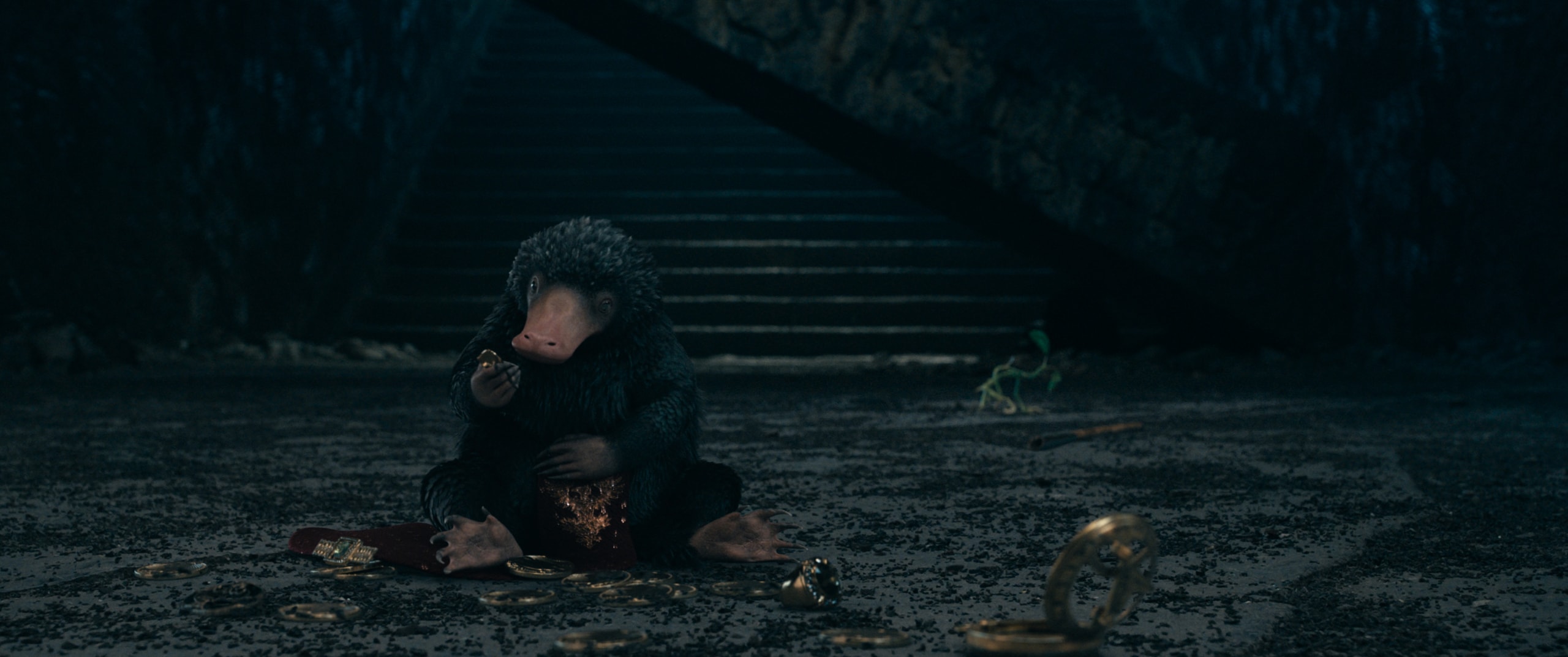 Although marketing pushed him and the beasts to the background in favor of Law's Dumbledore, it was Redmayne's Newt that continually shined throughout the film. 'Secrets' did well to get back to more of Newt and his beasts rather than continue to push him out of focus. He is the reason after all that the first film was a success. The script by J.K. Rowling and Steve Kloves played to Newt's strengths while also showing his vulnerabilities, something that viewers will be able to relate to, all while swooning over new adorable creatures. Mostly. There are others that are cover-your-eyes scary but thankfully that scene is balanced out with a hilarious and memorable dance performance by Redmayne and Turner.
Law continues to bring a charm and mischievousness to Dumbledore, while never trying to hide the fact the man has flaws. He conveys Albus' regrets and contemplation expertly with slight changes in body stance and facial expressions. It is clear as much as Albus is keen to take down Grindelwald, part of his heart aches at the thought that this can only end in death. When it came to finally addressing the open secret of his relationship with Grindelwald, Law again went with subtlety over a big display of emotions, but it never felt loveless. In fact quite the opposite. Law worked with a restrained passion that was clearly being held in place by the pain that their rift caused Dumbledore.
The erumpent in the room of course is Mikkelsen's turn as Grindelwald. He was asked to step into the role after Johnny Depp was forced out of it. In general, Mikkelsen is a great actor who has wowed in several roles, regrettably this is not one of them. His portrayal of Grindelwald comes off bland. He is a cookie cutter of a villain, another 'hitler' style bad guy who is instantly forgettable which is sad considering Grindelwald has long been built up to be the evil equivalent to Dumbledore. Even without Depp's performance as a reference point, Mikkelsen's version of this dark wizard would still have come off uninspiring. Watching him greet his masses of fans, it is impossible not to wonder how differently that scene would have felt if Depp was the one stepping out of the car instead.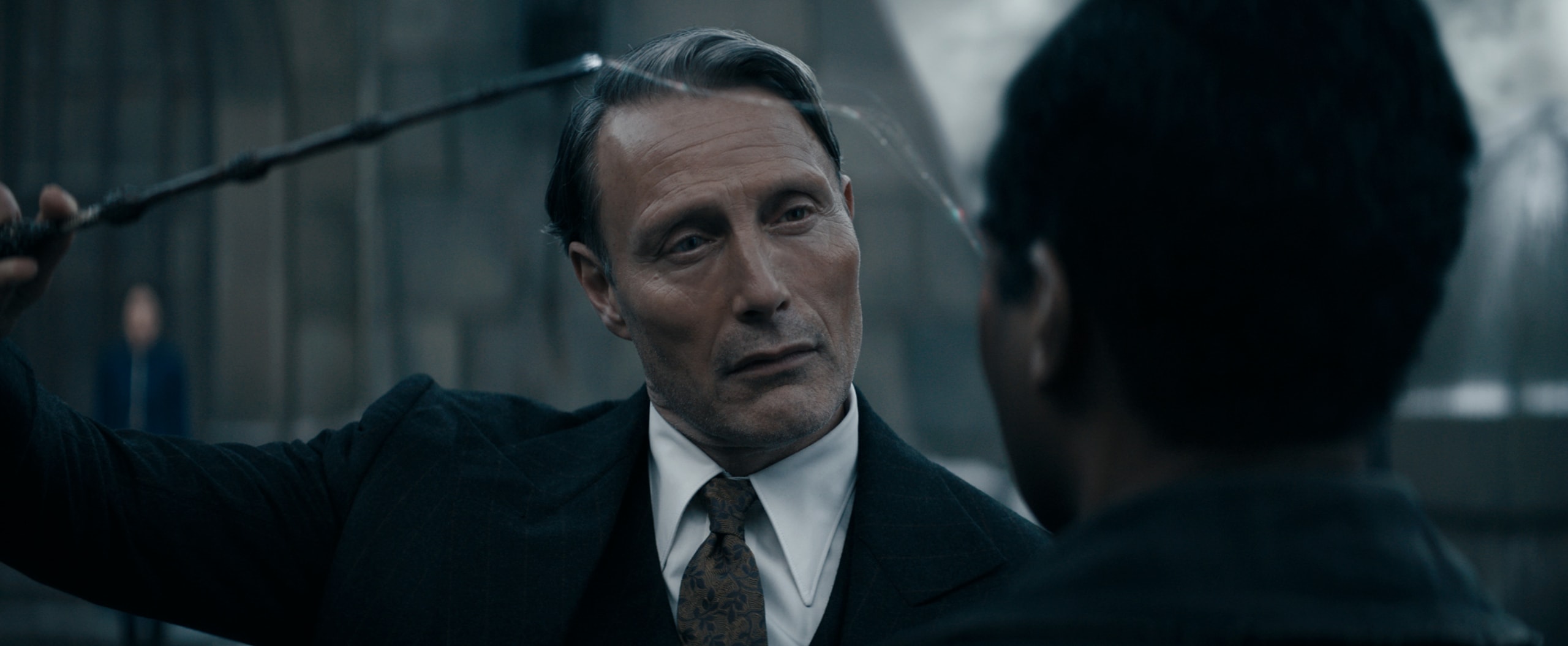 Even though the story was mostly concerned with Dumbledore, favorites like Jacob and Queenie (Alison Sudol) had some standout moments with the former continuing to serve as the POV for the audience. Jessica Williams' Lally is a welcomed addition to the main cast, her defensive magic and sass was much appreciated. Also, yes, Katherine Waterston is in Secrets of Dumbledore but her part is small and almost entirely unnecessary. Which is a shame, since she was (is?) the female lead.
When the ragtag team finds themselves back at Hogwarts, longtime fans will immediately feel a rush of nostalgia. There is a richness and familiarity to these scenes. There is just something extra magical about seeing Dumbledore and Minerva walking the halls. Without spoiling it, the showdown between wizard factions that happens after Hogwarts calls on so many great moments from the Harry Potter franchise. Hands down it was my favorite scene tied only with the dance number.
Visually, Fantastic Beasts continues to impress. The creatures look incredibly lifelike which make scenes like a particularly dark one with Grindelwald and the Qillin hard to watch. Equally as stunning is the magic usage. Unlike the Harry Potter series which focused on teens learning to use magic, these films have well-practiced wizards and witches. This gave the special effects team room to really get creative with what these characters could do with their wands. The battle scenes are slowed down and shot from various angles, giving depth and clarity to these moments. It is easy to get lost in the spectacle of it all, since the filmmakers truly leaned into the fantasy aspect and gave us a visually-captivating film.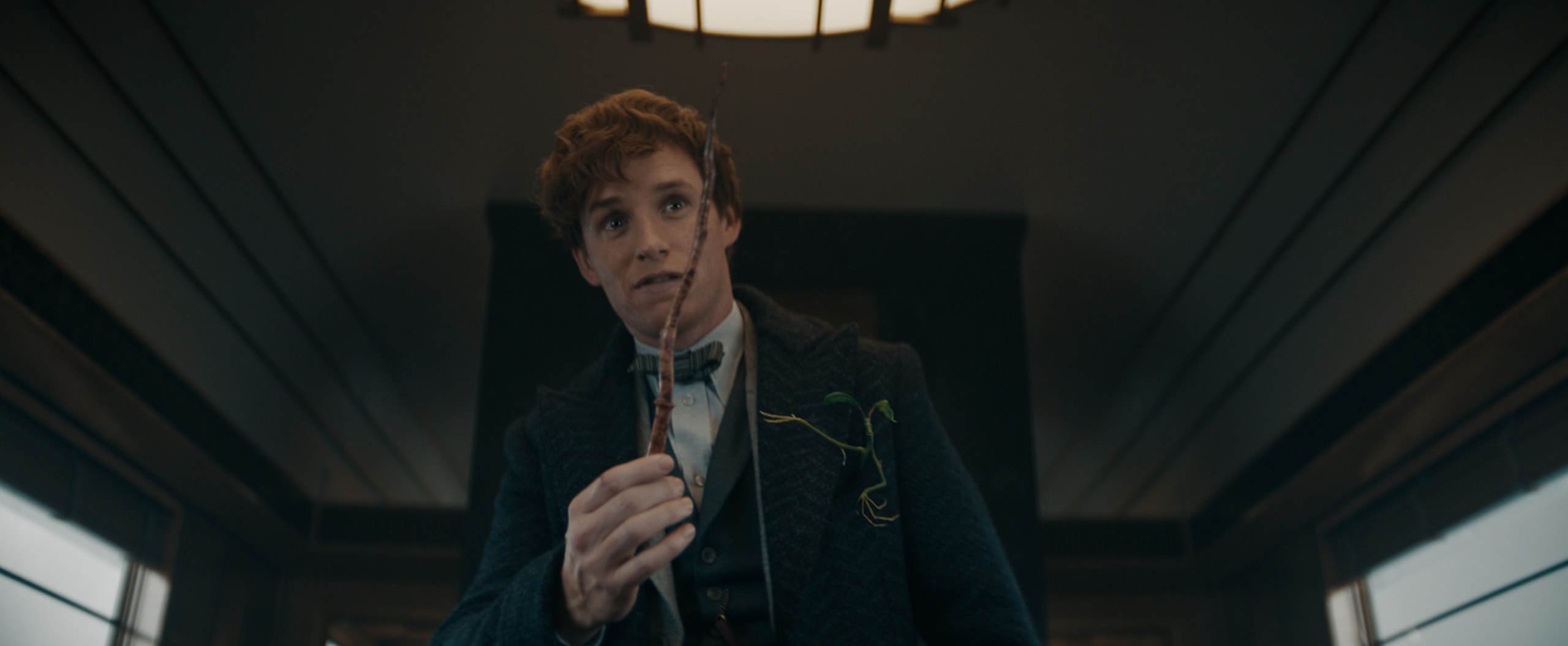 Fantastic Beasts: The Secrets of Dumbledore manages to bring back the magic of the first film, with its humor, action, and fun creatures. It is far more entertaining and attempts to fix the issues caused by its predecessor The Crimes of Grindelwald, although it cannot mend everything. But it does do a good job in getting fans interested in what could possibly happen next to Newt and his friends. In an ideal world, the filmmakers would continue to shift back to Newt, Jacob, Queenie, Tina, etc and move away from focusing too much on Dumbledore and the boring Grindelwald.
Fantastic Beasts: The Secrets of Dumbledore debuts in theaters on Friday, April 15. It is rated PG-13 for some fantasy action/violence with a runtime of 142 minutes.