Almost every movie and TV show has a cute thing. It could be a younger sidekick or a goldfish missing a fin. Lightyear is no exception. Sox the robot cat is not only cute but he is helpful to Buzz on his mission to defeat the evil robots and get everyone home. There is more than meets the eye with this furry friend.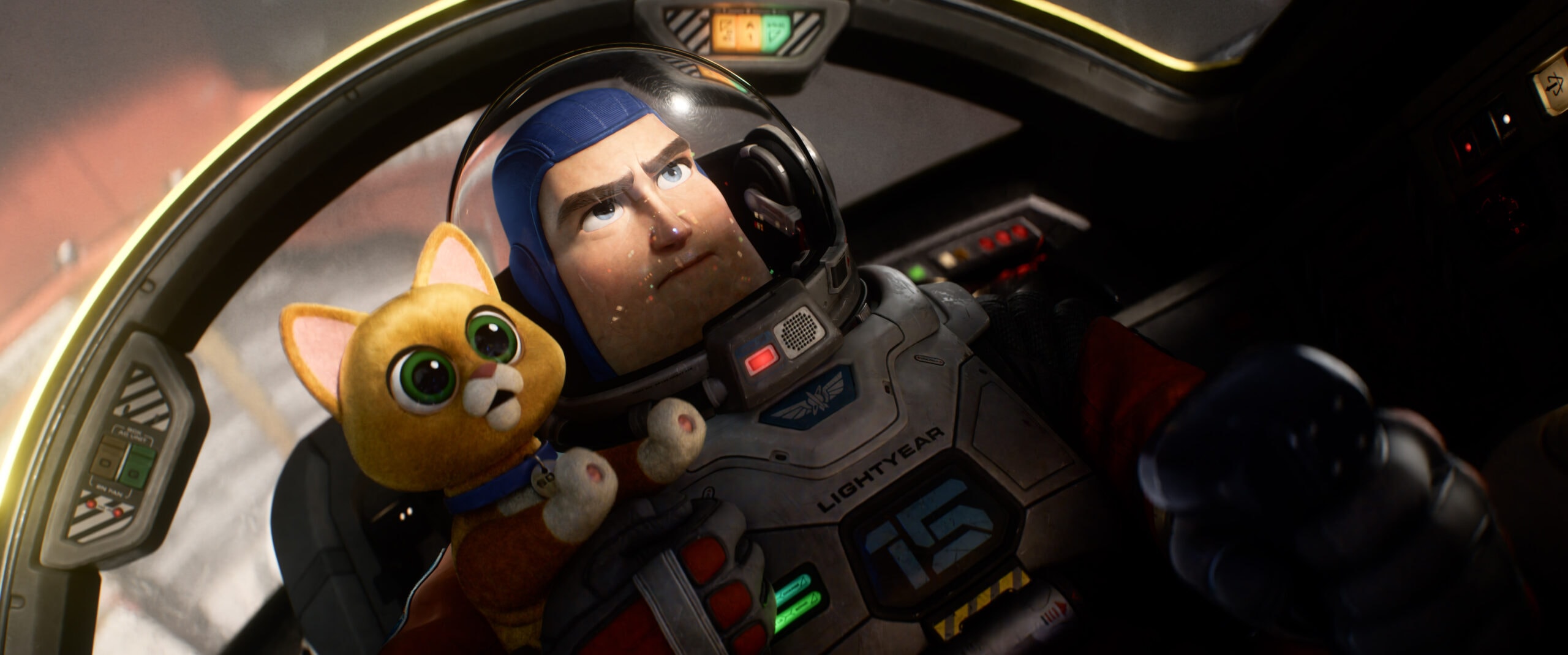 All About Sox the Robot Cat In Lightyear
In 1995 Andy asked for a toy from his favorite movie, Lightyear. Lightyear follows the legendary Space Ranger Buzz Lightyear (Chris Evans) as he attempts to finally escape the planet he and his crew have been stuck on for years. Trial after trial prevents Buzz from finishing the mission, but when there is finally some hope another obstacle stands between him and home. Buzz will have to team-up with some unlikely allies and face off against a robot army led by none other than Emperor Zurg (James Brolin).
Sox the cat is not only Pixar's latest and one of the cutest characters ever but he is actually helpful to Buzz on his missions. Originally a gift from his best friend Elisha, Sox becomes one of Buzz's closest companions. Director Angus MacLane explained more about Sox, the "cute thing" of Lightyear, what he can do, and why Sox is a cat and not a dog like Chris Evans' real life best friend, Dodger.
RELATED: Lightyear Interview: Casting Chris Evans As Buzz Lightyear
Angus: What is the cute thing? Well, you know the cute thing is the protagonist's little sidekick. It's the character that makes you go, "Aww." This is not new, the cute thing has been around since the beginning of cinema. Throughout film history, the cute thing has shown up in all kinds of movies: from action films, to animation, to superhero movies, to comedies, to sci-fi, and even horror films. And for Lightyear, the cute thing is Sox. He's, as you saw, Buzz's robotic companion animal, designed to be a constant during Buzz's journey through time.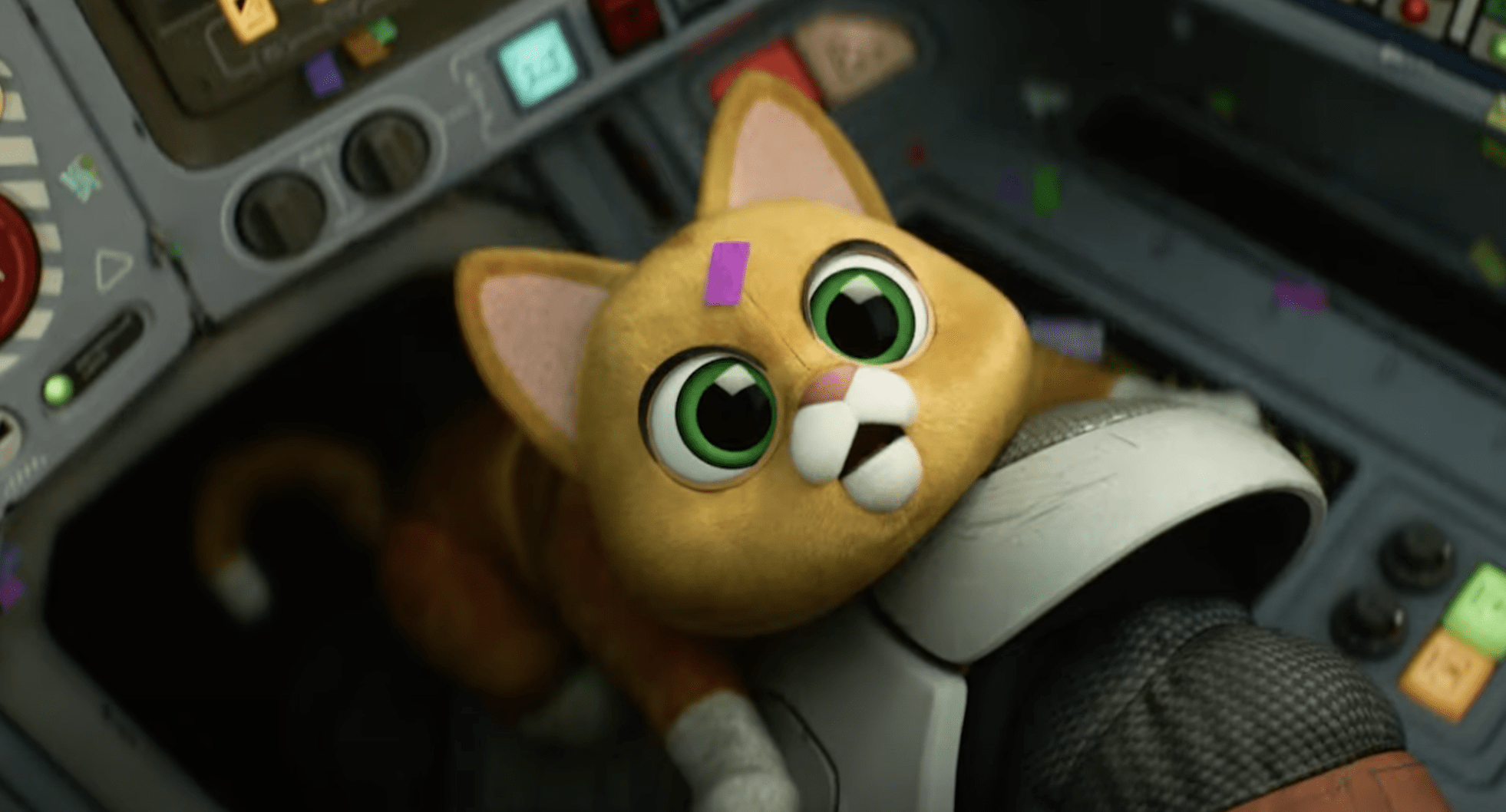 How did you decide on Sox? And why is he a cat?
Angus: I should tell you, I'm a cat person. But the idea really came from my love of limited animation. As an animator, I always enjoyed animating limited characters. In WALL-E, I animated WALL-E, Ken in Toy Story 3, and most of the toys in the Toy Story Shorts. These movement limitations provide much of the charm and comedy of these characters. I wanted to have a character like that for Lightyear.
For Sox, I wanted a robot character that had the limitations of simple animatronic puppets. Sox is a true contrast to the other elements of the film, both in design and in motion, making him stick out in a good way. Although he has limited movements, Sox is by no means helpless.
Other than being a white noise machine and calculating failure rates, what else can Sox do?
Angus: He has been designed with loads of features. He's got a welding laser, long range scanners, hollow projectors, and short range sensors. He's got a name tag, an empathy chip, quadruped locomotion, magnet feet, self-writing mechanism, a data port in the tail, and the ability to talk. He's got a ton of features, this isn't even half of them. There's a bunch we can't even tell you about, but what we can tell you is that he's a scene stealer.
Sox has a familiar voice.
Angus: He's performed by Pixar's own Peter Sohn. You may remember him as the voice of Emile from Ratatouille, or Squishy from Monster University. He's also the director of The Good Dinosaur. Pete's natural warmth, charm, and humor made him the first and best choice for this character.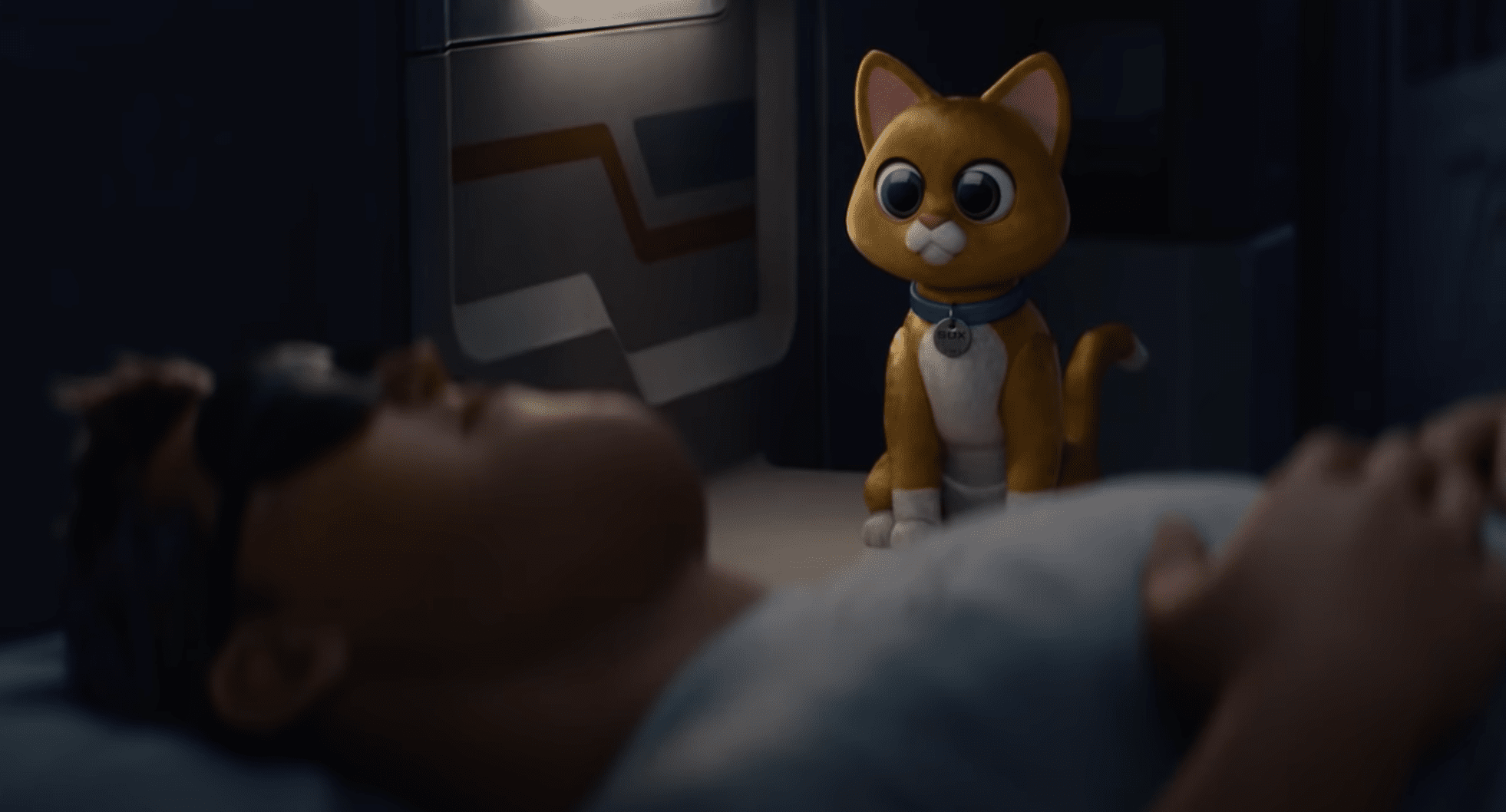 From what I have seen so far, Sox is definitely a scene stealer and someone audiences are going to love. See Sox and all his amazing features when Lightyear comes to theaters June 17, 2022.