Disneynature's latest documentary, Polar Bear is a timely, powerful story about the resiliency of the fascinating bears who rule the arctic.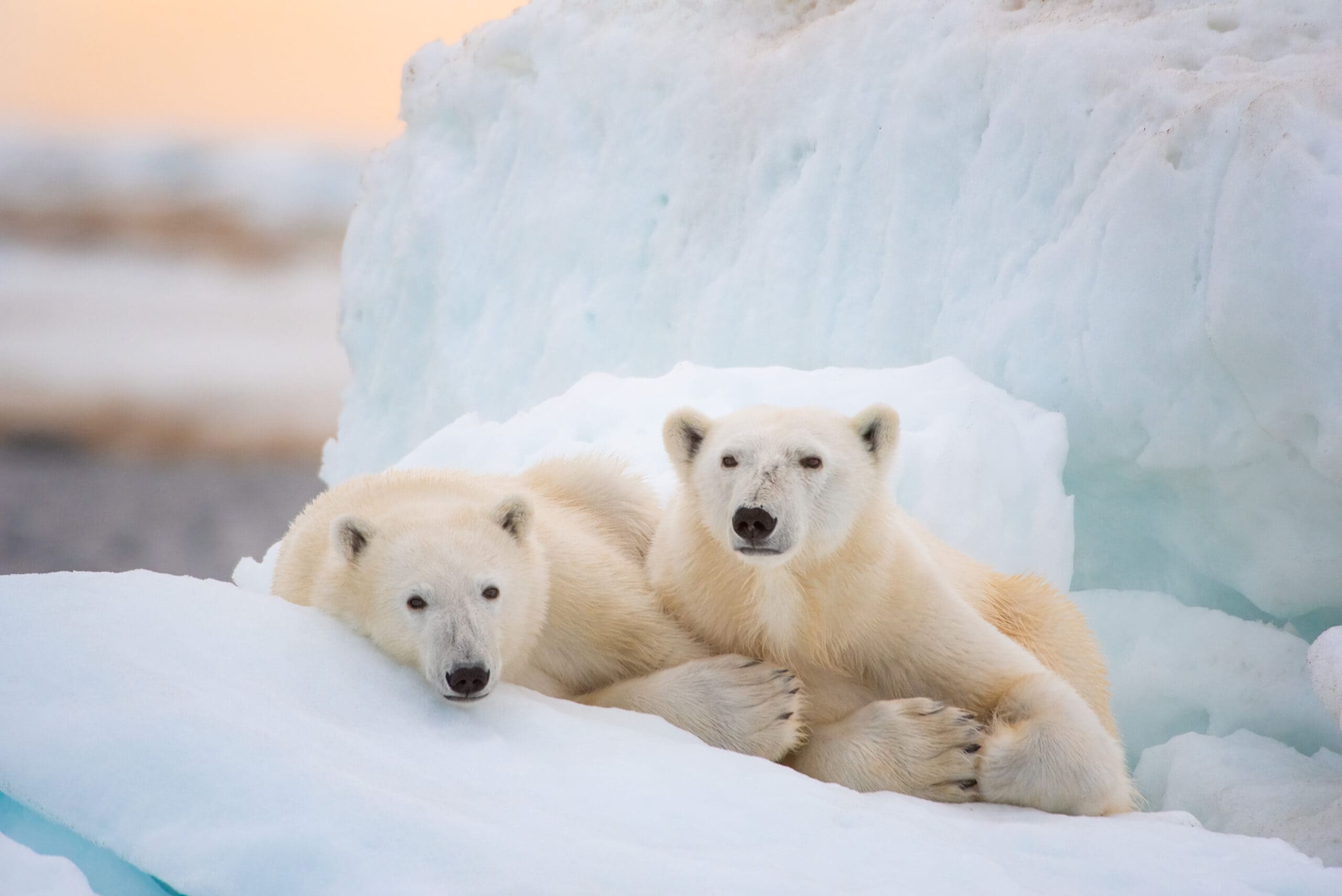 Disneynature Polar Bear Review
Narrated by two-time Academy Award® nominee Catherine Keener, Disneynature's Polar Bear tells the story of a new mother whose memories of her own youth prepare her to navigate motherhood in the increasingly challenging world that polar bears face today. Alastair Fothergill and Jeff Wilson, the directing team behind Disneynature's Penguins, craft this bear's story by going back and examining her days as a cub. By showing how much has changed for this bear during her lifetime, Fothergill and Wilson truly capture the resiliency and the plight of polar bears.
Polar Bear is a tale about family, the meaning home, and what resiliency looks like in a world where everything is changing. It is a family-friendly nature fare that appeals to audiences of all ages. The Arctic is captured with striking visuals, a signature of Disneynature films, as well as a conscious reminder about how climate change is affecting not only the livelihood of the polar bears but also the entire ecosystem.
RELATED: Interview: Directors Alastair Fothergill and Jeff Wilson Talk Polar Bear
The Arctic's vast beauty is captured with breathtaking sweeping shots that showcase the snowy tundra and the broken ice sheets. The world of Polar Bear is simply gorgeous. Aside from their environment, it is the footage of the bears that is truly memorable. Fothergill and Wilson may be the directors, but the polar bears dictate the show. The result is a compelling and remarkable look at their lives. Watching the youngsters play in the snow while mom is busy hunting for food is a delight. And later two young adults, a male and female, meet and the joy radiates through the screen. This isn't about mating, it was just two bears, who had been wandering alone for a year and found happiness in the company of another. Other moments are more solemn, as the reality of the deteriorating ice caps sets in. The ice is melting, the polar bears are struggling to find food, and if we, as humans, do not intervene then their world will be lost. According to Fothergill "we felt it was a very timely film because polar bears are at the cutting edge of climate change, it's happening very fast in the arctic. We thought it was a film that had to be made now."
Another fascinating aspect of Polar Bear is what the filmmakers were able to capture thanks to the technology Disneynature allowed them access to. They were able to film new, adaptive behaviors of the bears as the animals navigate new waters, sometimes literally. Having spent many decades with polar bears, both Fothergill and Wilson were shocked and delighted by the footage of the bears, and shared, "there was lots of behavior that hadn't been filmed."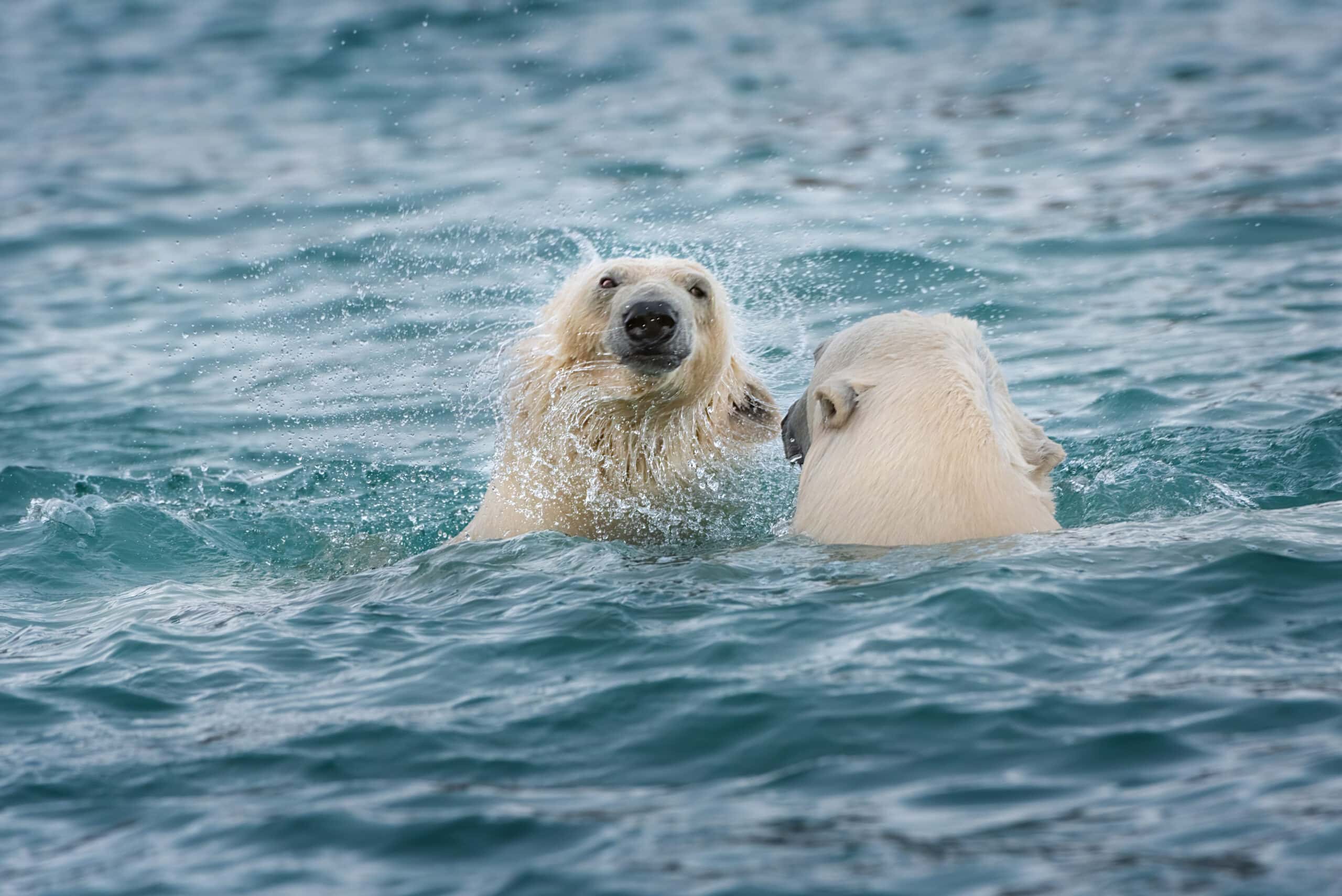 Keener's narration acts as the voice of the main bear. This film is about this bear. Not a nature documentary trying to get out as many facts as possible, but rather a personal story about one bear's journey from childhood to adulthood and what it means to survive. This is a coming of age story that humans can find themselves relating to, we have all been there or will be. And although we might not be hunting for seals, our world is increasingly shifting as well. Viewers can find hope and encouragement watching Keener's bear adapt in order to survive.
To capture the massive scope of changes in their world, this film follows a specific female bear for over 15 years. As a cub she plays with her brother and relies on her mother to protect and feed her. She learns all that she can about survival before she is pushed out into the world. But what happens to a young bear when everything they were taught no longer works? By following one bear over a decade, Polar Bear perfectly captures what climate change and ecosystem damage looks like in a tangible way.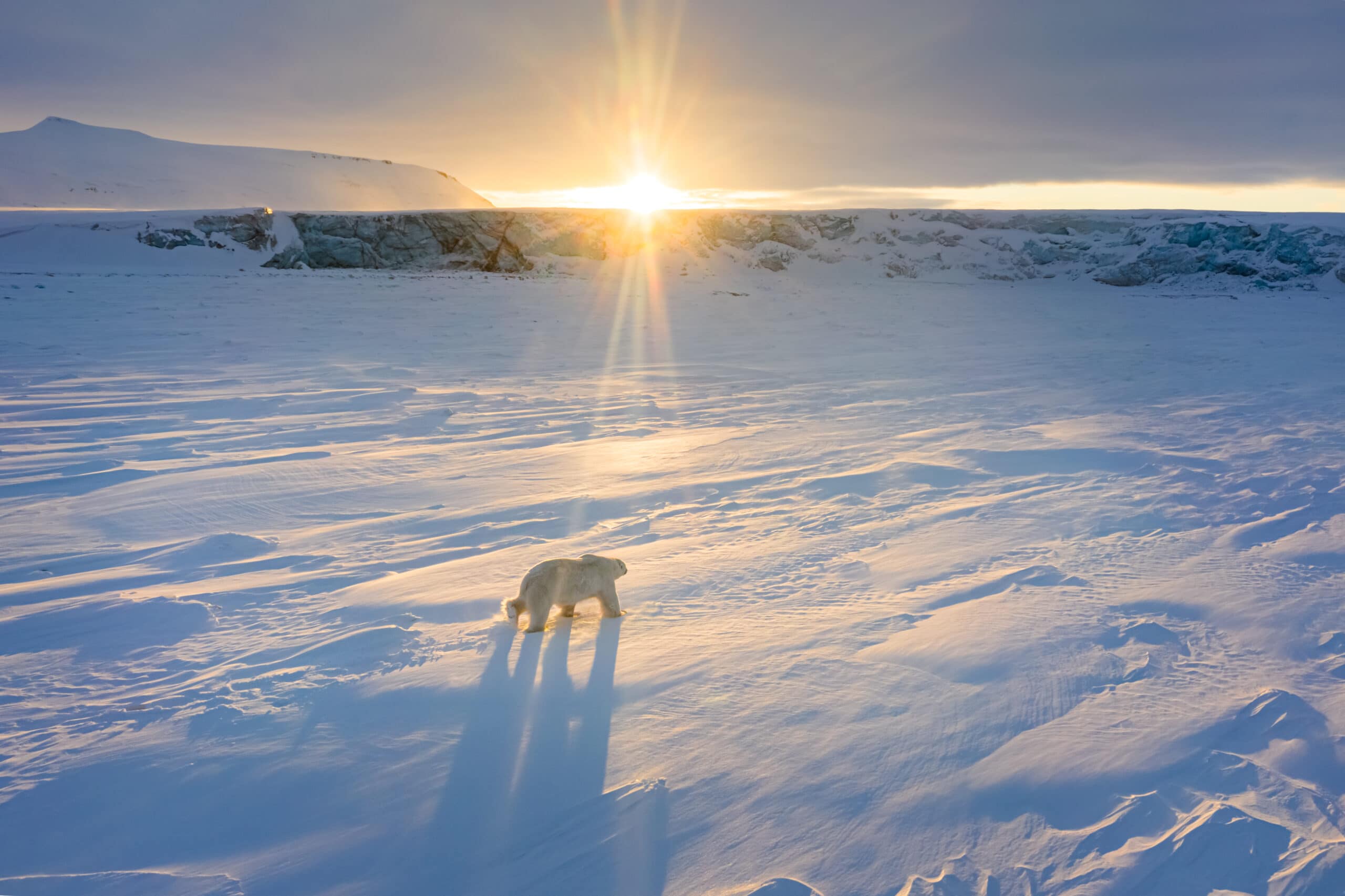 Polar Bear is an emotional, visual masterpiece, starring the majestic, powerful, and cuddly-looking rulers of the Arctic. It does not shy away from the troubles the bears face but as the mother bear proclaims, they are a resilient group and her daughter will learn to be a great ice bear. All of it combines for a remarkable and unforgettable look at the lives, behaviors, and world of one of the most fascinating bears on the planet.
To learn more about how you can join Disneynature in helping polar bears, visit Polar Bears International.
Polar Bear is now streaming on Disney+ April 22, 2022. It is rated PG for some thematic elements with a runtime of 83 minutes.