With new additions like Milton's Ice Cream Parlor and The Chocolatier there are a lot of things to choose from when you are hungry at Hersheypark. Whether you have a sweet tooth or crave something savory, this is the list of our family's five best things to eat at Hersheypark.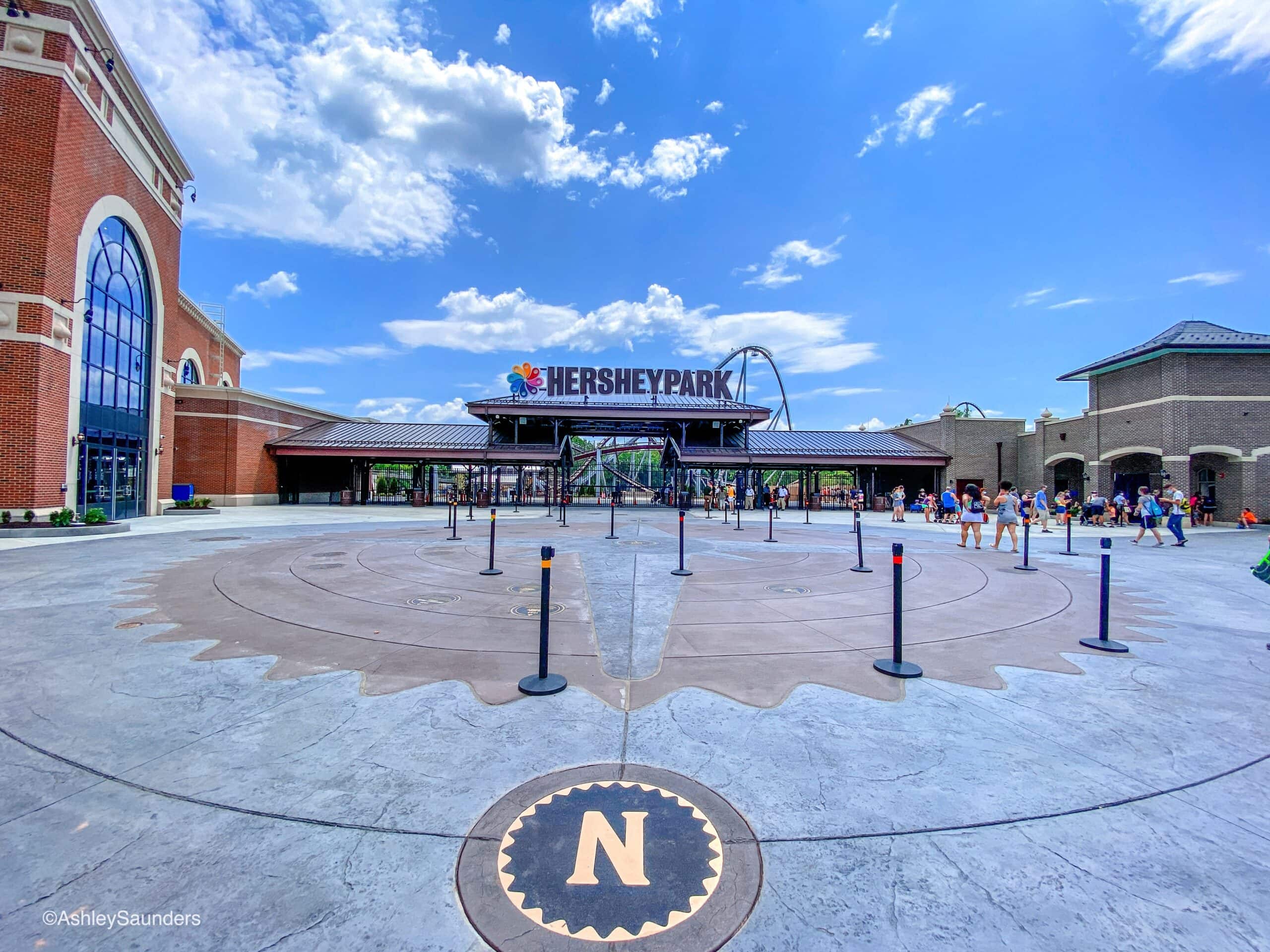 Top 5 Best Things To Eat At Hersheypark
To be fair, narrowing down this list was hard. I mean difficult. Before The Chocolatier and Chocolatetown came into my life, this would've been a relatively easy list to compile. But with more tasty options than ever before at Hersheypark, I had to really do some taste testing, for research purposes of course.
RELATED: The Chocolatier Restaurant at Hersheypark: Everything You Need To Know
Seasonal Sangria at The Chocolatier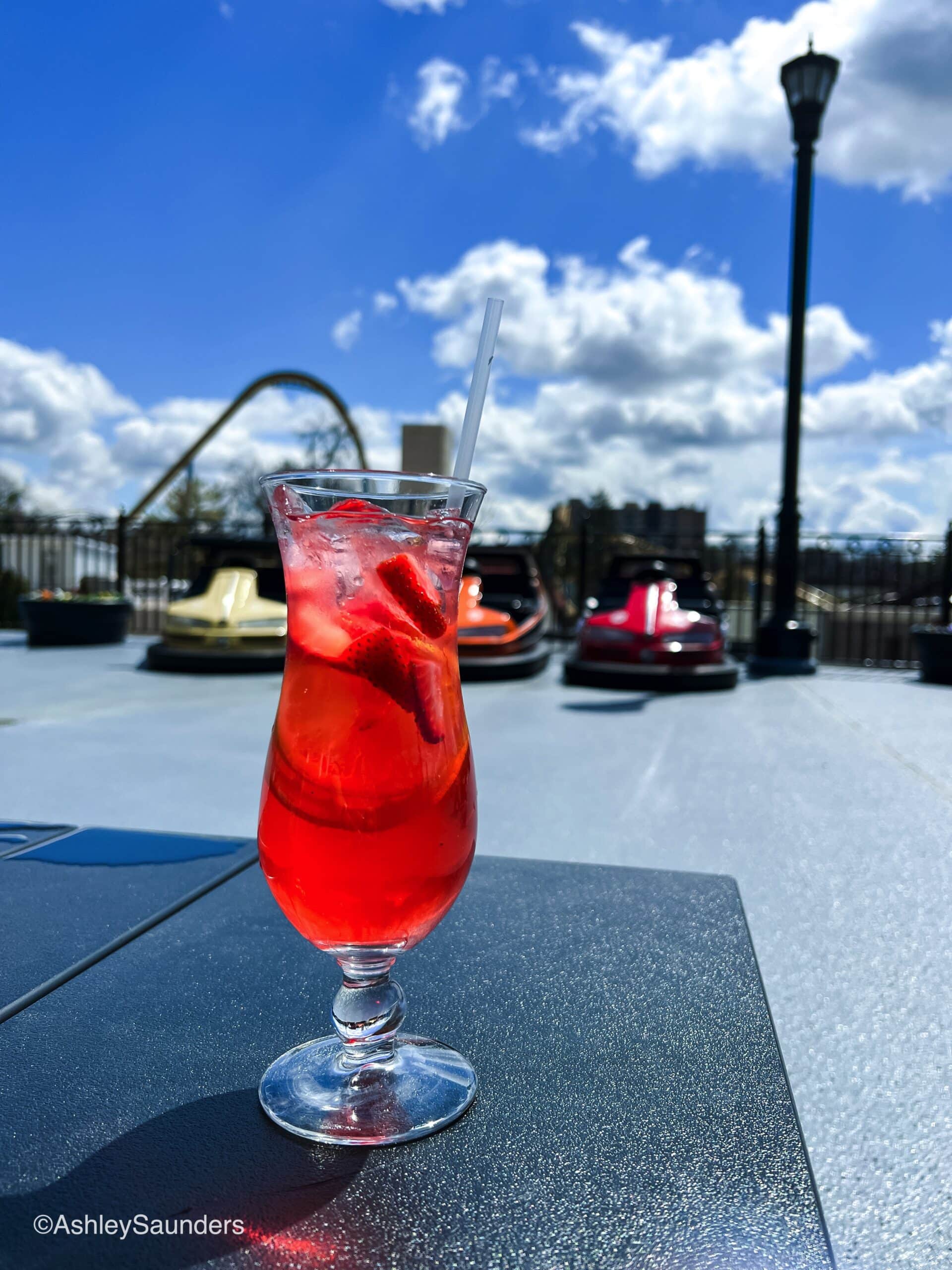 Technically you drink this one but there is fruit in there to eat as well. As the name implies, this Sangria changes flavors depending on what is in season. I have tried three out of four seasons since the restaurant opened and you cannot go wrong with this one.
The springtime Seasonal Sangria is made with White Zinfandel, Limoncello Liqueur, Grenadine, Sierra Mist, Lemon Wheel, and Fresh Strawberries.
Milkshakes at The Chocolatier & Simply Chocolate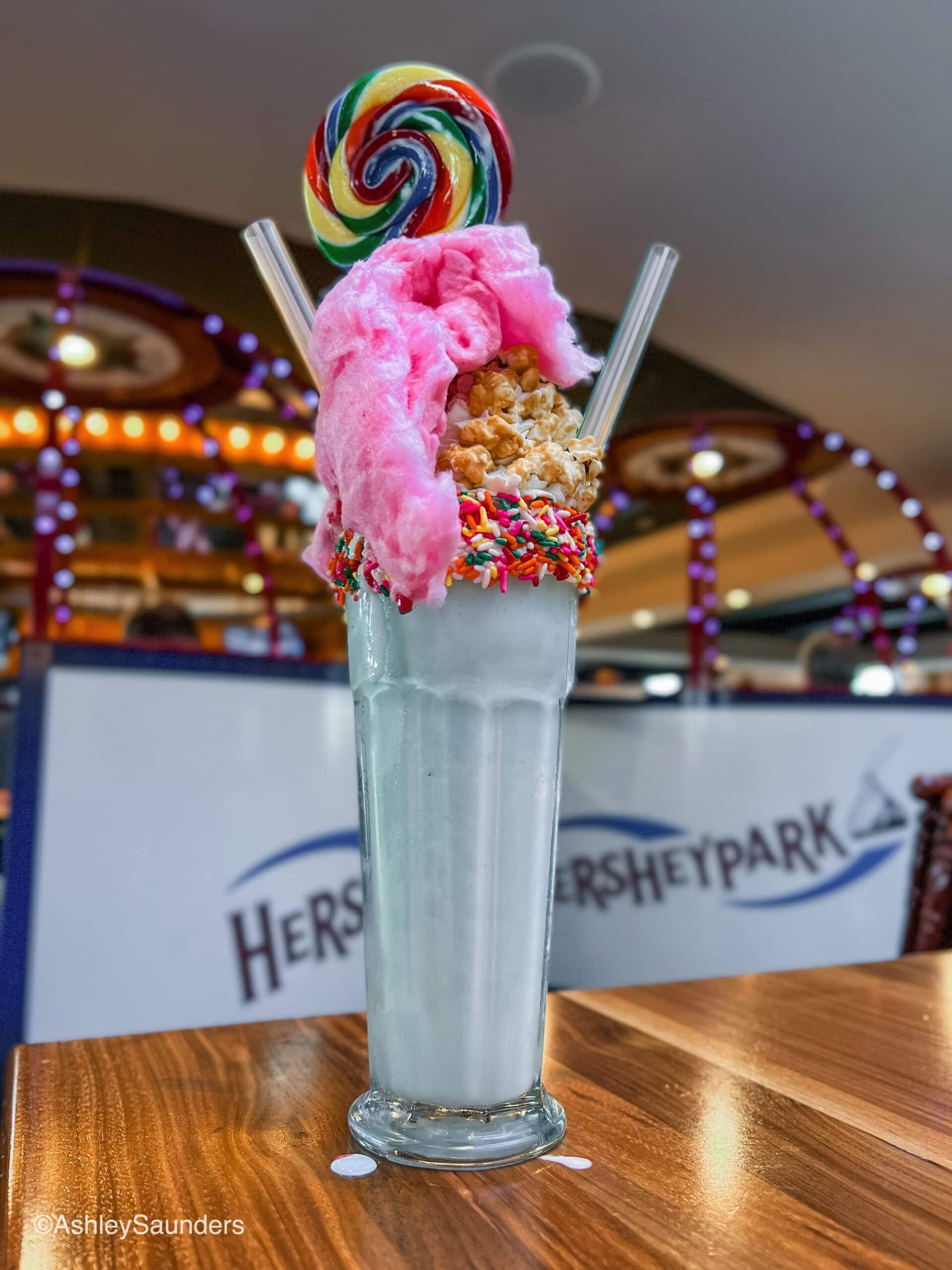 When it comes to milkshakes, Hershey's motto must be go big or go home. Whether you choose one from The Chocolatier or inside Hersheypark at Simply Chocolate there will be enough to share. Or not. No judgement here. If a massive milkshake isn't your style, Simply Chocolate also offers regular sized ice cream options.
Currently The Chocolatier is serving this Hersheypark Happy Milkshake that is a blue vanilla cake flavored milkshake, topped with cotton candy, caramel popcorn, and a rainbow lollipop. Don't worry if you can't finish it, just ask your server for a to-go box/cup.
Oola Bowls at Hersheypark's Boardwalk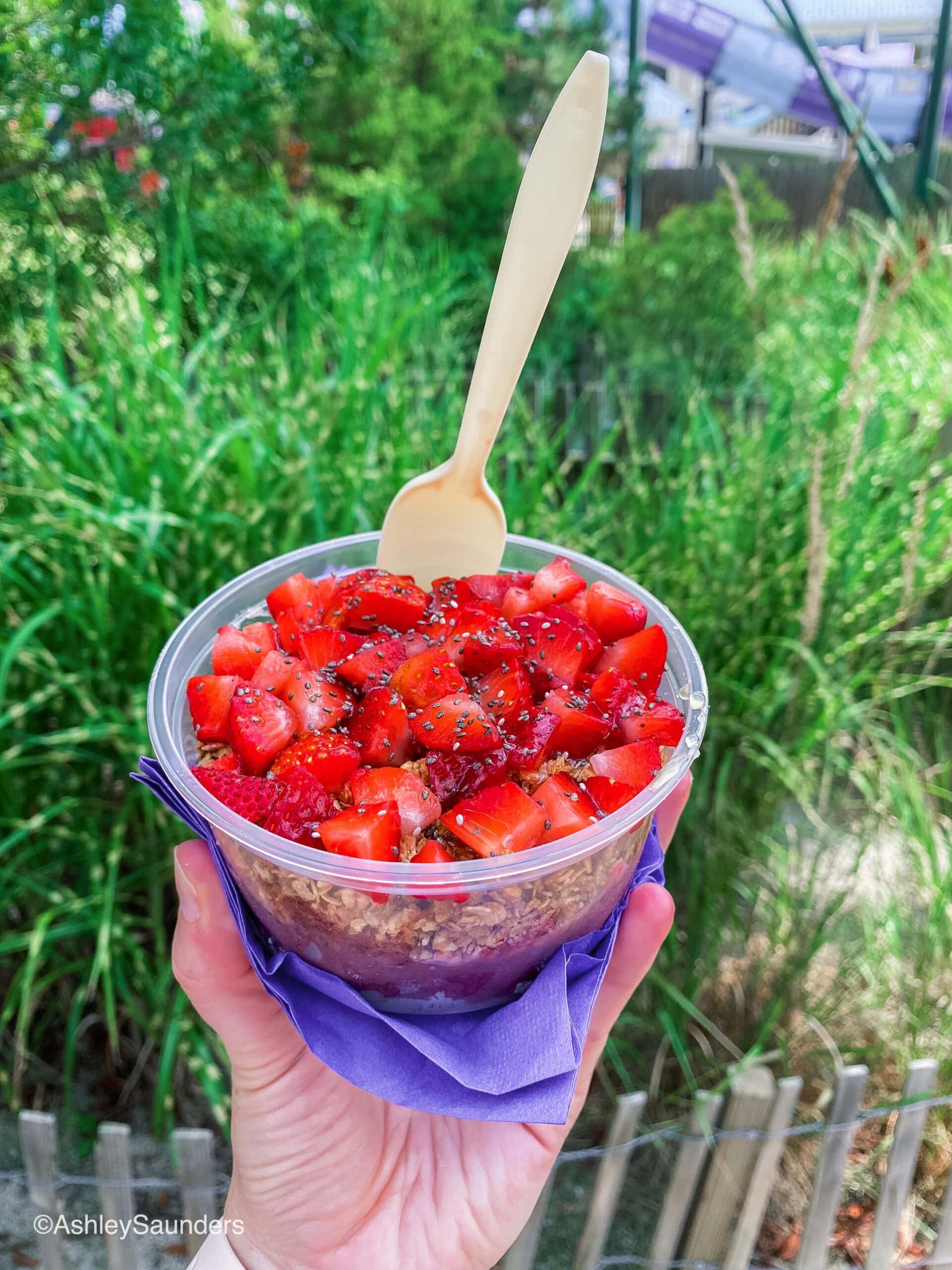 Located near the Boardwalk inside Hersheypark is our absolute favorite lunch food on a hot day. Oola Bowls are delicious and refreshing Acai or Pitaya sorbet based bowls loaded with mix and match toppings including fruit, crunchy granola, and other tasty options.
These bowls are filling and energizing. They won't make you feel bloated or sluggish like the more salty and fried options will, especially in the Summer. They taste like a treat but are healthy too, I love it when that happens.
Grilled Cheese at Milton's Ice Cream Parlor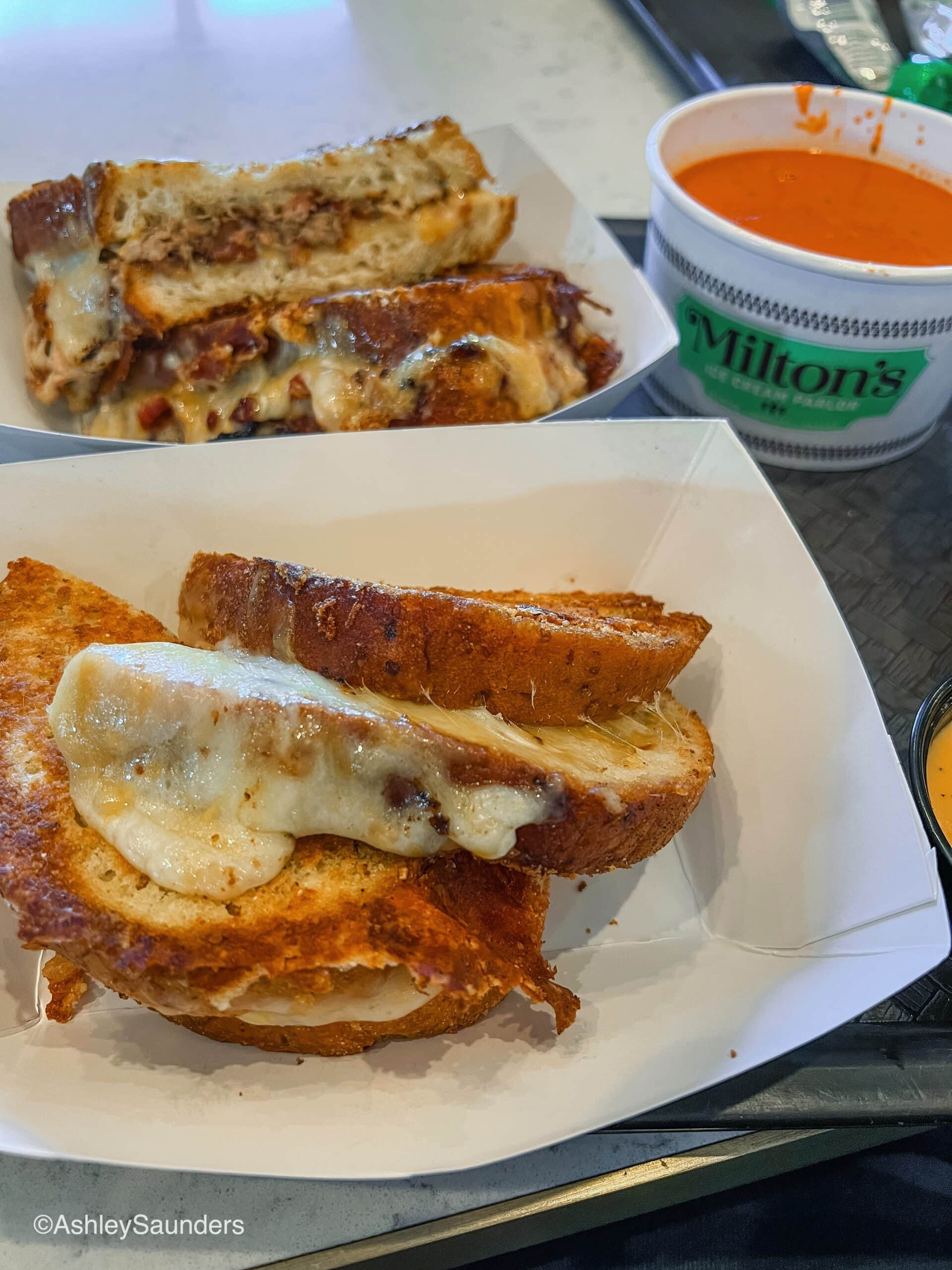 Grilled cheese for me please. Milton's Ice Cream Parlor offers three different varieties of their grilled cheese, with a seasonal variety that changes throughout the year. My pick though is the classic: parmesan-crusted sourdough bread, with colby jack, mozzarella, and smoked cheddar cheese. That makes me hungry just typing it out. Bonus: If you stop by in the winter, be sure to pair it with their tomato basil bisque.
Milton's also offers a ton of ice cream options and other sides to go with your grilled cheese, including the shareable Bucket of Fries. See the complete Milton's Ice Cream Parlor Menu here.
House-made Cinnamon Bread at Chocolatetown Treats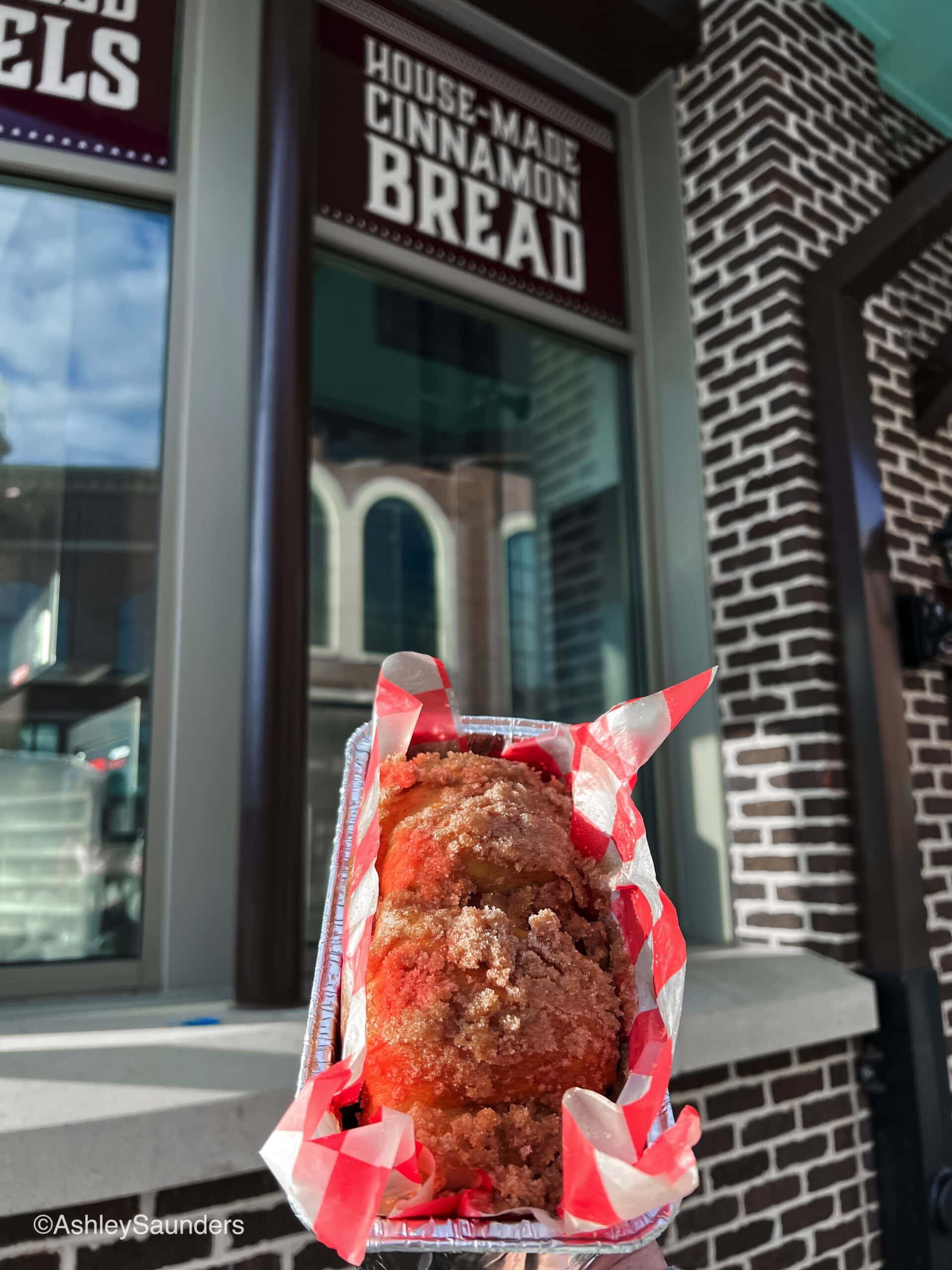 Located on your way out of Hersheypark to the right of exit (or to the left of the entrance if you're coming in) is Chocolatetown Treats. This alluring little space has hand-rolled pretzels and house-made cinnamon bread. The bread made our list but the pretzels are equally delicious. That cinnamon just calls out, begging to be enjoyed. It is the one thing my kids usually ask for when we leave Hersheypark for the day, and I have zero misgivings about saying yes.
Bonus: Starbucks Anything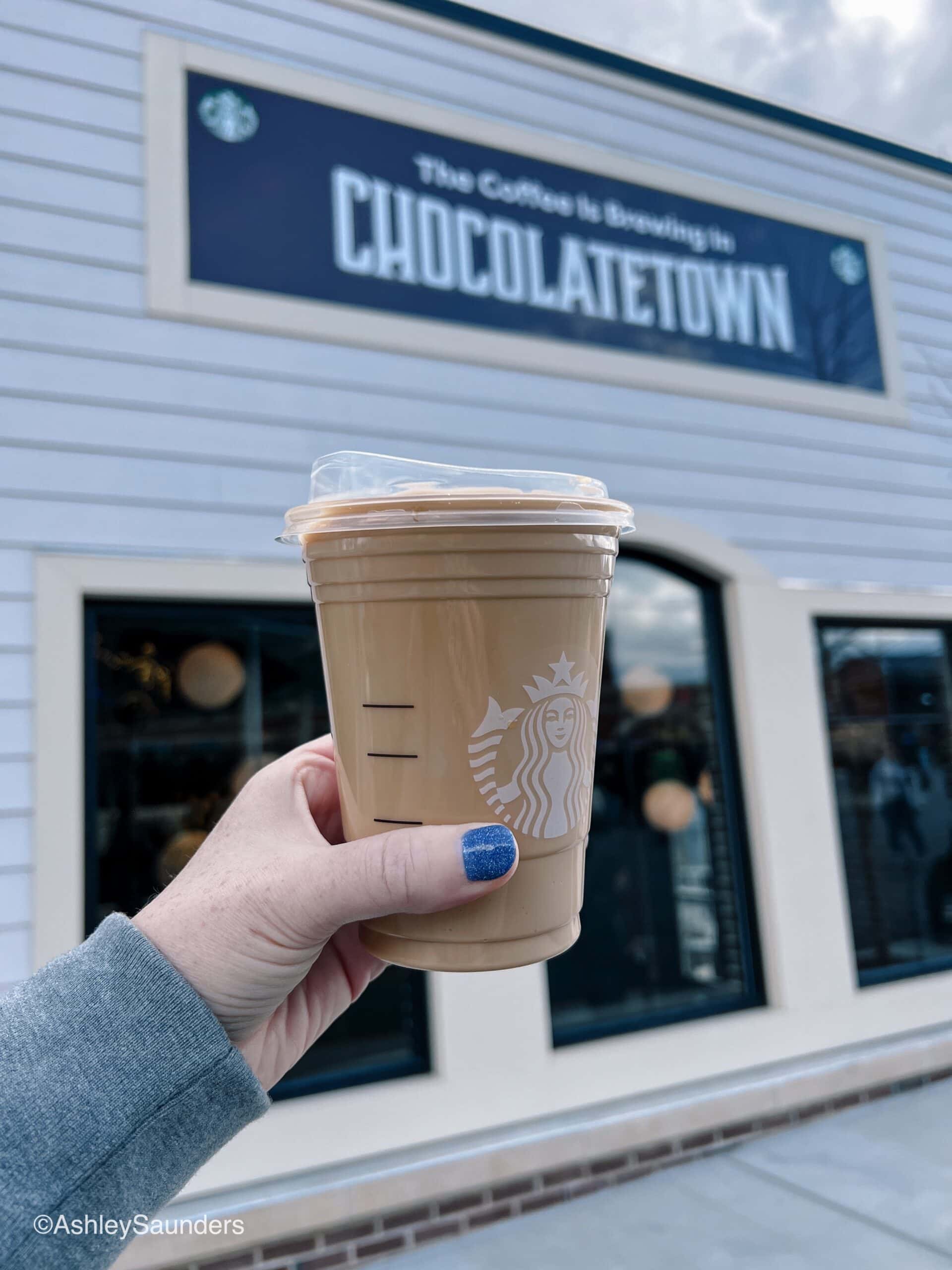 Located right inside the gates by Candymonium, Starbucks is a great spot to grab your morning coffee or afternoon pick-me-up. They are a full service Starbucks and Hersheypark season pass holders can use their discount. That's a win-win no matter your drink of choice.