Doctor Strange in the Multiverse of Madness is full of Easter eggs, cameos, and nods to all things Marvel. But who is that in the mid-credit scene and why is she important to Doctor Strange and his future?
Spoilers ahead if you have not watched Doctor Strange in the Multiverse of Madness.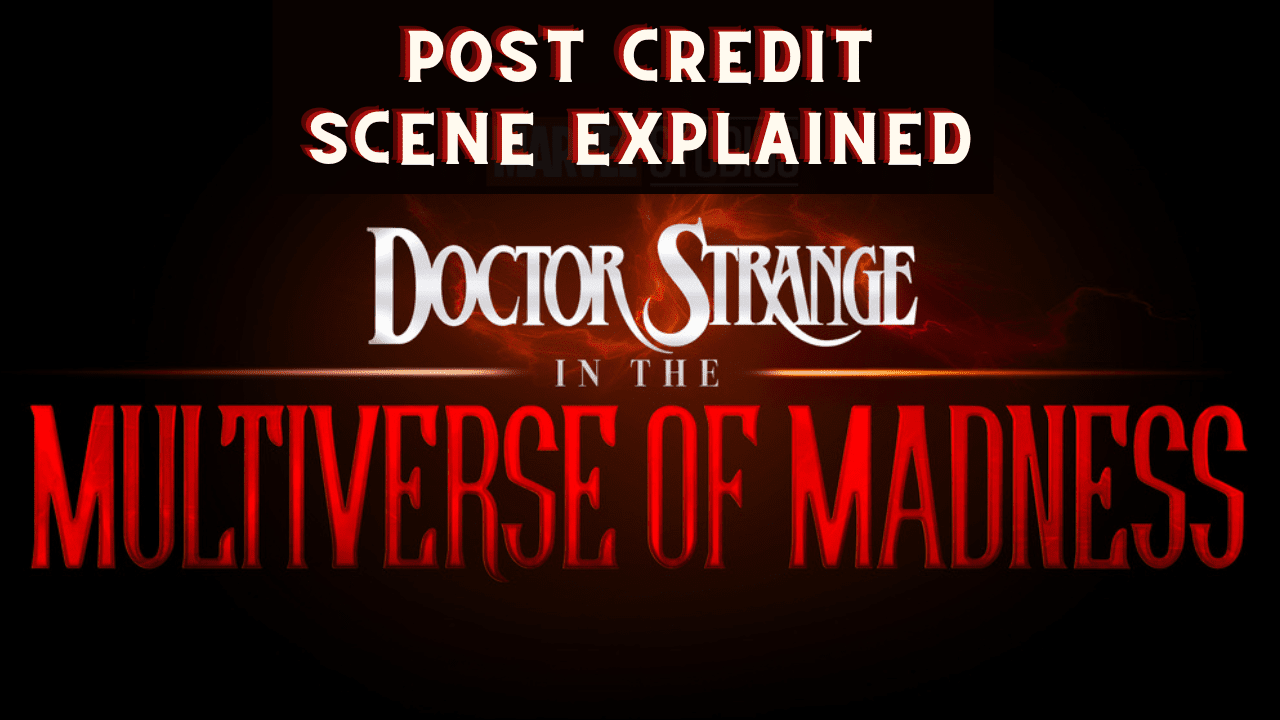 Doctor Strange Credit Scene Explained: Who Is Charlize Theron Playing?
Dr. Stephen Strange (Benedict Cumberbatch) is having bizarre dreams, seeing America Chavez (Xochitl Gomez) and a ponytailed version of himself running towards something and away from the gruesome monster chasing them. What Doctor Strange soon realizes is that it isn't a dream at all; what he is experiencing is another universe altogether. It doesn't take long for the sorcerer and Wong (Benedict Wong), now Sorcerer Supreme, to meet America in their world. She is being chased by creatures working for someone who is attempting to steal her powers, which allow her to travel between every multiverse dimension. She joins Wong and Doctor Strange, who attempts to recruit Wanda Maximoff (Elizabeth Olsen), now the Scarlet Witch, as they work to find the Book of the Vishanti, a powerful book containing magic that would allow them to stop their new adversary before the multiverse is put in any danger.
RELATED: All The Doctor Strange In The Multiverse of Madness Easter Eggs & Cameos
By the time the credits begin to roll you might find yourself letting go of the breath you've been holding. Director Sam Raimi and Marvel Studios just took you on a suspenseful, intense, and twisted romp through the multiverse. Sitting in the theater you're wondering what else could possibly happen? Is anyone else going to die?
RELATED: Doctor Strange In The Multiverse of Madness Review: A MCU Game Changer
Then the first of the post credit scenes play and Charlize Theron makes her Marvel debut as a sorcerer. But who is she playing in Doctor Strange?
Charlize Theron is Clea, who became the Sorcerer Supreme of the Dark Dimension after Dormammu disappeared and her mother, Umar, was overthrown. She first met Stephen before that when he came to face Dormammu in the Dark Dimension. Through a series of banishments, she eventually found her way to Earth and the Sanctum Sanctorum. Unfortunately, being on Earth made her lose her powers.
When she heard her people wanted her to be ruler instead of her mother, she went back to the Dark Dimension to help with the rebellion. Despite living in another dimension she and Strange couldn't ignore the fact they had feelings for each other. They eventually got "magically" married, since they couldn't do so legally because of her status as an extra dimensional being. When Strange died, he gave her the eye of Agamotto and the Cloak of Levitation. She then became the new Sorcerer Supreme of Earth.
Clea's powers include:
flying
sorcery: magical energy bolts, astral projection, energy shields, thoughtcasting, molecular rearrangement, teleportation, & spells
She can also access the Flames of Faltine which increases the power of her magical abilities.
In Multiverse of Madness it appears that she is from a different dimension and has sought out Strange for his help in stopping an incursion. An incursion is when two "Earths" collide, resulting in the planets and their universes being completely destroyed. In the comics there are eight ways to stop an incursion. Hopefully she knows at least one of those ways.
Doctor Strange in the Multiverse of Madness is in theaters May 6. The film has a runtime of 126 minutes and is rated PG-13 for intense sequences of violence and action, frightening images, and some language.