Doctor Strange in the Multiverse of Madness is the best Marvel Studios movie since Avengers: Endgame. It is an intense, insane ride in all the best ways that will make you jump, laugh, and cover your eyes. Welcome to a new Marvel Cinematic Universe experience.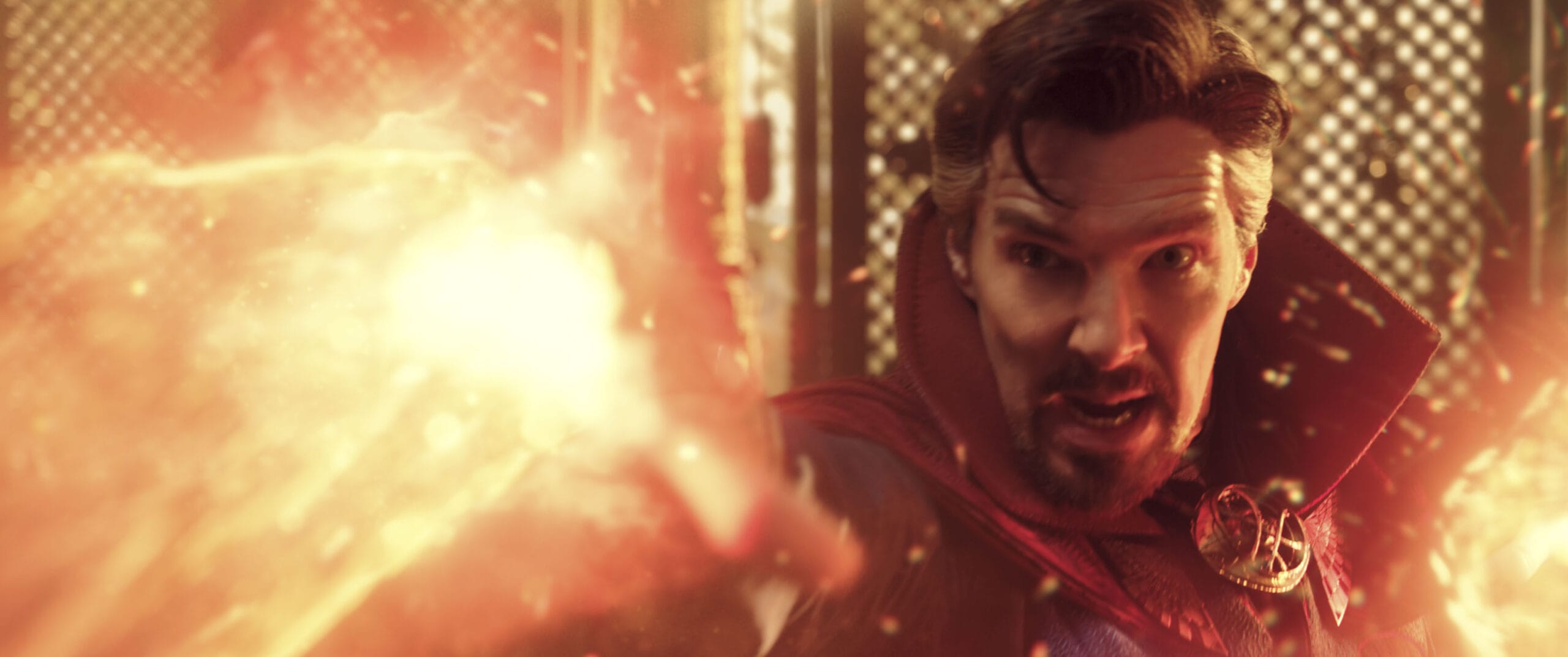 Doctor Strange In The Multiverse of Madness Review
Dr. Stephen Strange (Benedict Cumberbatch) is having bizarre dreams, seeing America Chavez (Xochitl Gomez) and a ponytailed version of himself running towards something and away from the gruesome monster chasing them. What Doctor Strange soon realizes is that it isn't a dream at all; what he is experiencing is another universe altogether. It doesn't take long for the sorcerer and Wong (Benedict Wong), now Sorcerer Supreme, to meet America in their world. She is being chased by creatures working for someone who is attempting to steal her powers, which allow her to travel between every multiverse dimension. She joins Wong and Doctor Strange, who attempts to recruit Wanda Maximoff (Elizabeth Olsen), now the Scarlet Witch, as they work to find the Book of the Vishanti, a powerful book containing magic that would allow them to stop their new adversary before the multiverse is put in any danger.
Doctor Strange in the Multiverse of Madness is a bold, no holds barred jump into the multiverse and all the possibilities it contains. Director Sam Raimi's signature style is on full display, making this visually unlike anything anyone has seen out of the MCU. It is a wild, sometimes terrifying ride that instantly draws you in and never lets go.
RELATED: Moon Knight Review: A Mind-Blowing Visual Feast, That Is Top Tier Marvel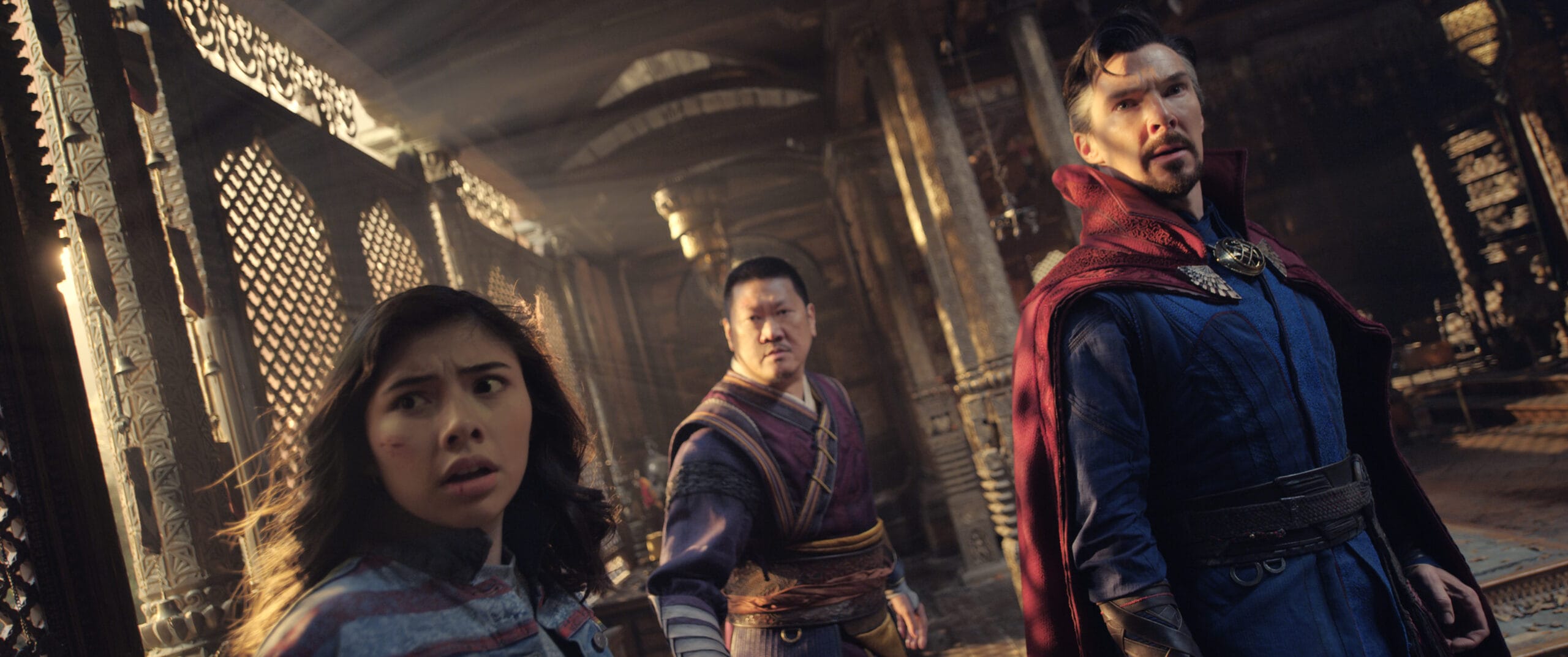 The horror elements of Multiverse of Madness pushes the PG-13 rating to it's breaking point. Raimi is a master at weaving a horror story that knows just when to linger on a terrified face and just when to scare the astral form out of your body. He does not hold back, letting the characters go through hell, sometimes literally, to come out of it bloodied, scarred, and even zombified. This film takes expectations and turns them on their head which effectively keeps both the audience and the characters on their toes.
Visually, this film boldly distinguishes itself from anything that has come before it in the MCU including the first Doctor Strange. This takes the time-traveling/dimensional travel genre and elevates it to a mind-blowing head trip. Each universe shown, no matter how briefly, stands out thanks to distinct color palettes, lines, and tones thanks to Cinematographer John Mathieson. When Strange and America fall through various multiverse dimensions it is thrilling to see the breadth of possibilities simmering under the surface of the known universe.
The fight sequences range from fun Marvel fare to Moon Knight level gore but on a much larger scale. One scene that features a fight between Strange and another universe's Strange amplified by Danny Elfman's score is so incredible and brilliant that it is breathtaking. These are woven in with the eerie, dread inducing details that capitalize on delivering expert jump scares and build tension all the way through to the final moments, a Raimi speciality.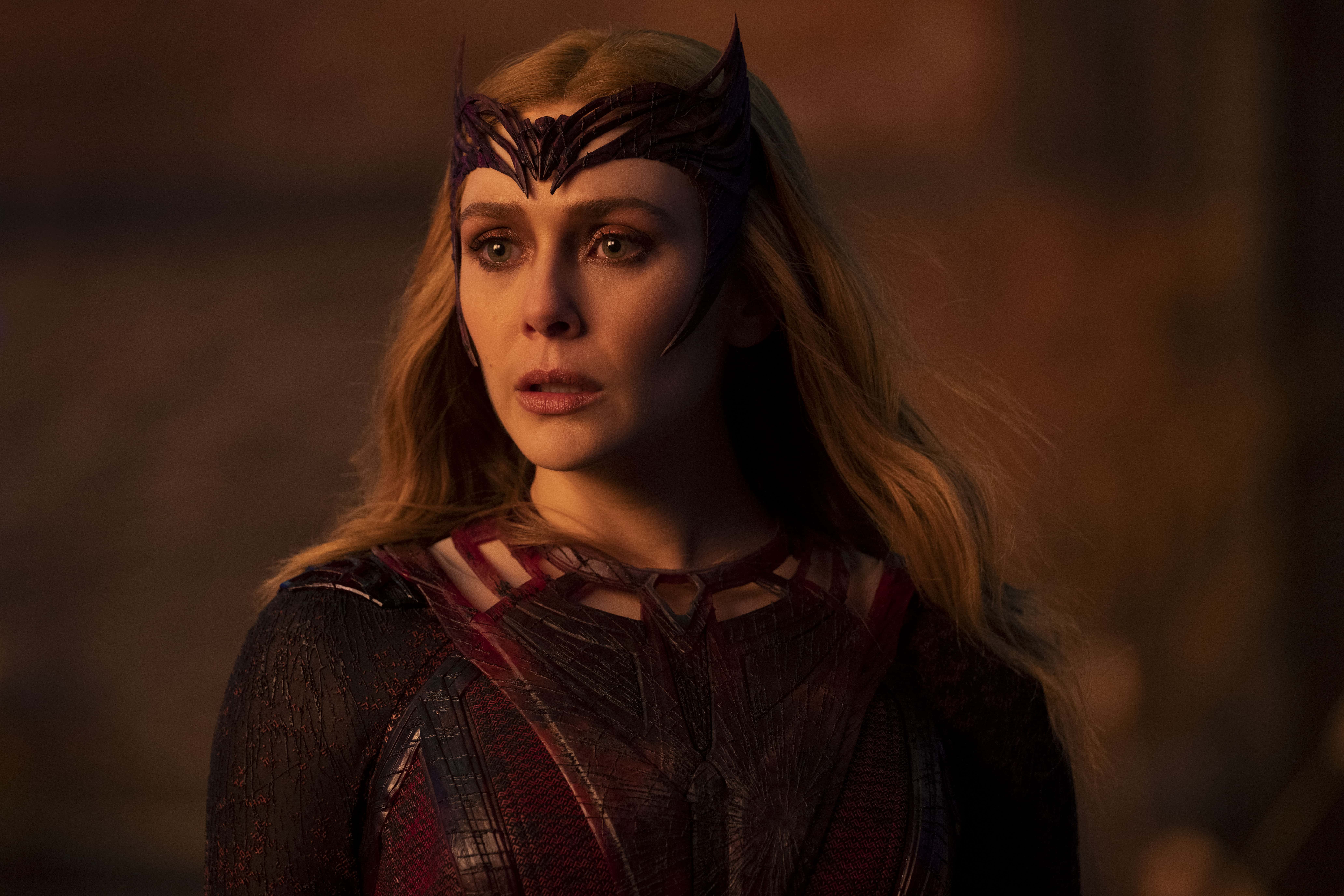 Multiverse of Madness' spectacle would mean nothing without the commanding performances of its lead cast. The way in which Cumberbatch and Olson's embody these other variants, slightly shifting posture, facial expressions, and tone is fascinating to watch. Cumberbatch again works his magic as Strange faces his greatest weakness, his hubris, which plagues him no matter what universe he is in. It is apparent watching Cumberbatch work that he is thoroughly enjoying playing, mocking, and battling different versions of Strange. His quips are well timed and he delivers them with a flawless flair. Snarky Strange never disappoints.
As much as this is a Doctor Strange movie and about his journey, it is equally a space for Wanda's story to come full circle. Wanda has learned a lot since her Clint Barton pep talk in Age of Ultron. The full extent of her powers are shown off in all their omega level mutant glory. Building upon the events of WandaVision, Olson is given most of the emotional weight to carry and she does so flawlessly. Every emotion she runs through, her heartbreak, her love…her anger are all palpable. Her feelings live freely in your mind as if she used her powers to plant them their herself. In terms of perfect casting and character development, Wanda Maximoff is the gold standard for comic book adaptations.
Gomez is a delightful addition to the roster, much like when Tom Holland's Peter Parker showed up in Civil War. She might not have his pop culture knowledge, but she packs a powerful punch and is fun to watch. Especially her teenage interaction with grumpy Strange. Her backstory is not given a lot of time, relegated to a quick flashback, but this could mean a more meaningful conversation is coming down the line. Making her younger than Chavez is usually portrayed in the comics takes away some of her rough edges but allows Gomez room to make the character her own. Based on what we see here, she is a bright star (pun intended) in the MCU.
Benedict Wong. Sorcerer Supreme Wong steals every scene he is and the banter between him and Strange is just perfect. My complaint is that it doesn't happen too often due to them be separated most of the film. I need a Marvel tv show that follows them around as they handle day-to-day sorcerer stuff or you know who picks up the target order.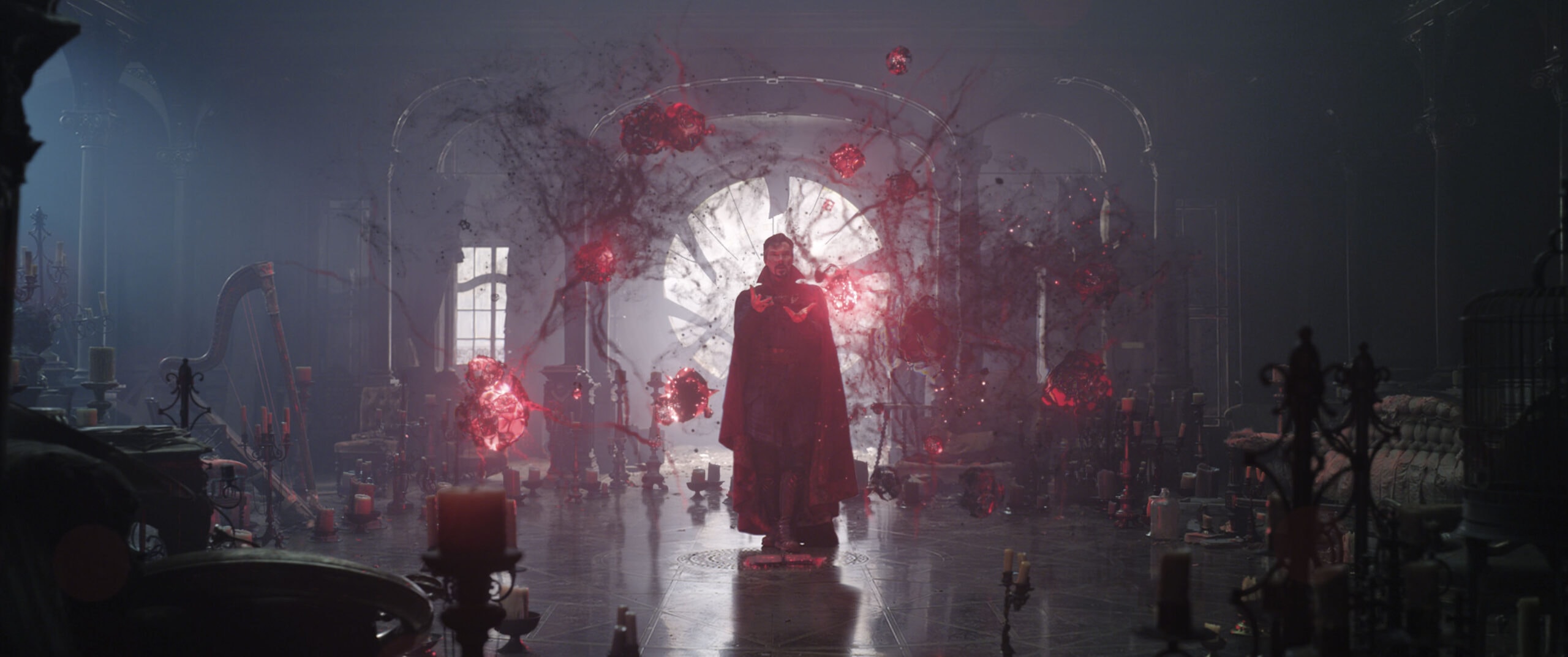 Comic and Marvel Studios fans alike will enjoy catching all the easter eggs and nods. The fan service does not feel forced in fact the opposite. They just feel right. While Spider-Man No Way Home was a great movie, it was definitely made for Spidey fans. Multiverse of Madness is for the MCU fans as a whole. It is the best Marvel Studios film since Avengers: Endgame, that will get everyone excited to see what the repercussions mean for Phase 4 and beyond.
Ultimately, Multiverse of Madness is about mankind facing their own reality and living with the truth even if it is painful. From start to finish, this film draws you in and refuses to let go. It is an exhilarating and chilling romp through the multiverse where the future MCU possibilities are limitless. It is phenomenal to watch Raimi's expert, visual storytelling come to life in a way made possible by Marvel Studios' willingness to let directors push boundaries to deliver the best of the best in the comic book movie genre. Like Captain America: The Winter Soldier before it, Doctor Strange in the Multiverse of Madness is a MCU game changer.
Doctor Strange in the Multiverse of Madness is in theaters May 6. The film has a runtime of 126 minutes and is rated PG-13 for intense sequences of violence and action, frightening images, and some language.