Hollywood Stargirl is a feel-good film that is funny, charming, and uplifting. Grace VanderWaal, Elijah Richardson, and Tyrel Jackson Williams are all incredible and their joy is infectious. To learn more about Hollywood Stargirl I had the chance to hear from the cast who shared what it was like working on the film.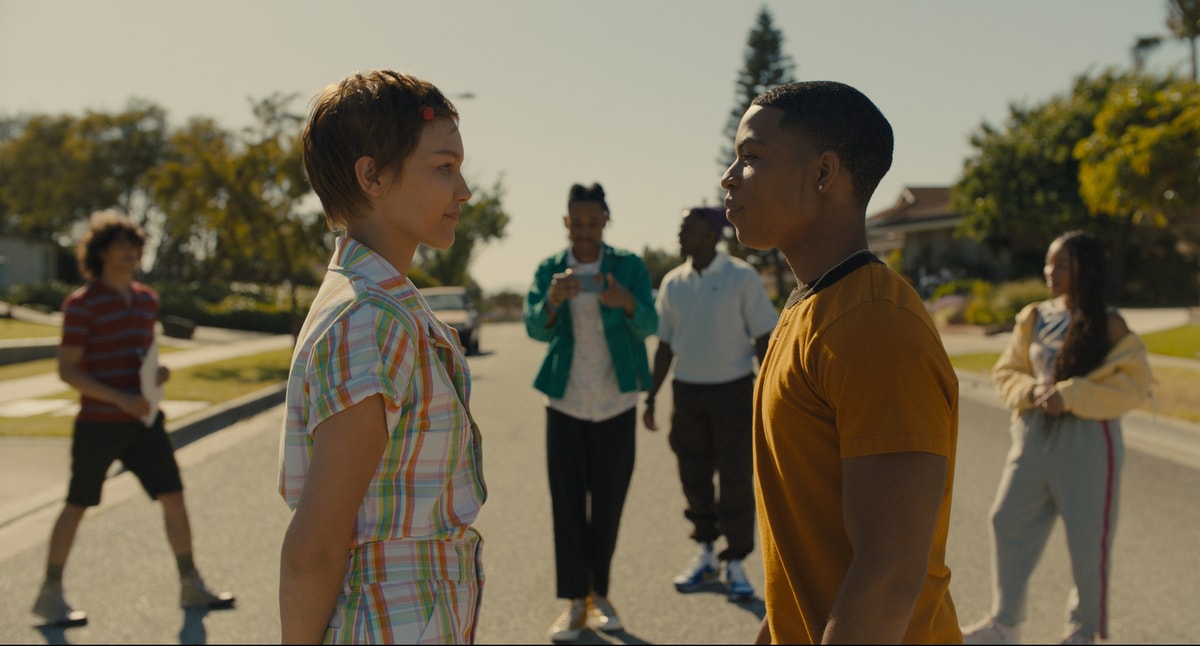 Hollywood Stargirl Cast Interview
A followup to the original Stargirl, Hollywood Stargirl follows Stargirl Caraway (Grace VaderWaal) as she leaves behind the town she loves for Los Angeles. Her mother (Judy Greer) has a new job on a movie set so they must pack up everything and go to the city where dreamers go hoping for their big break. Ana promises her daughter that they will at least finish out the school year in the city. Stargirl immediately meets and connects with Evan (Elijah Richardson) and Tyrell (Tyrel Jackson Williams), the sons of her mother's landlord. Together they bring Tyrel's movie vision to life and help revive the dreams and hopes of everyone around them.
The three leads have a palpable chemistry that makes their interactions fun to watch. I asked them about developing that friendship as well as how Grace came up with the song Figure It Out. Turns out they had a lot of fun behind the scenes which translated onto the screen.
RELATED: Behind the Scenes of Better Nate Than Ever With the Cast
I have to say, the chemistry between you three is amazing. Did you all just meet and click immediately or did you have to work at building those bonds?
Elijah: I would say [LAUGH] we had to work to get that bond because at first we were like, um, okay, this is you [LAUGH]. But eventually, we started to hangout more and we started to realize that we had a lot of things in common.
Grace: I think we were really shy. [LAUGH] I mean, I was really shy. I feel like hanging out outside [in] the world for the time was like, oh, we're real people. You're a person and I'm a person. [LAUGH]
Tyrel: I think it was also a kind of side effect of the pandemic. We met for the first time a few days before we were about to start shooting. We knew each other as Zoom squares. I know that I have a favorite memory now that while we were doing it, probably wasn't our favorite. We were shooting on a soundstage that would get very, very hot after we would do several takes. So, we would be having a great time dancing and laughing with each other and then after a few minutes we would all look at each other and be like I can't take this anymore. Can we please go outside? [LAUGH] Then we'd all run outside and get iced coffee to cool down.
Grace: I think that's my favorite memory. Also, the beach. I love watching that because a lot of that was B-roll of us at the end of the day.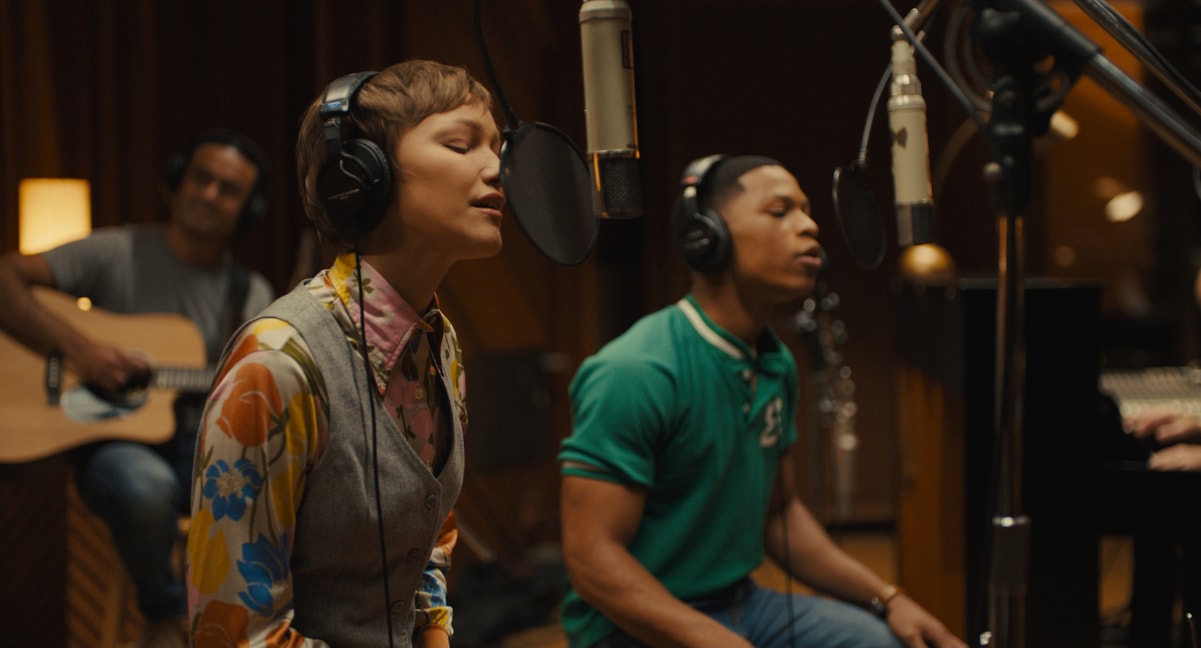 You wrote a song for the first film and also for this one. Figure It Out is a beautiful track. Did you set out to write it for Hollywood Stargirl or did it just organically happen as you were filming?
Grace: The song for the first film wasn't really a planned thing. I just kind of made it and it just reminded me of the movie and I just sent it to Julia. I was like, "What do you think about this? What are your thoughts?" And this one was planned and I've never done that. I've never been asked to write anything about anything before. So I was really nervous 'cause "Oh god, everyone thinks I can do this. And I've never done it before." But it worked out. I did it. And it was easy. But yeah, it was really, really fun. I was so honored that I got to write a song for the movie again, 'cause I love writing and I love the movie.
Hollywood Stargirl streams on Disney+ beginning June 3. It is rated PG for some mild language.