Thor is set to do something no other superhero has done in the MCU, have a fourth solo outing. Part of the reason behind that is Taika Waititi's fresh take on the character that energized the franchise and Chris Hemsworth. The other is that we as fans cannot get enough of this Thor.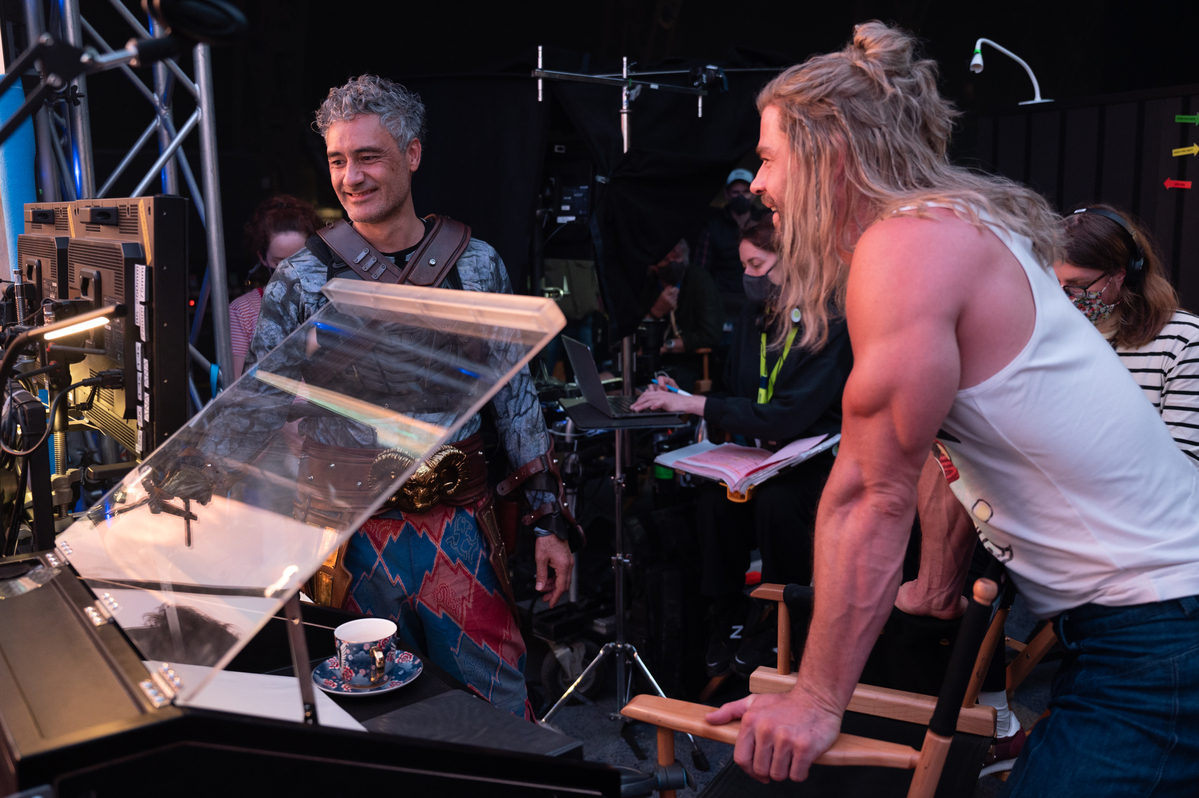 Chris Hemsworth On Relating To Thor & Working With Taika Waititi
Thor Love and Thunder sees Thor (Chris Hemsworth) attempting to find purpose now that Thanos has been defeated. His search however is interrupted when Gorr the God Butcher (Christian Bale) starts killing off gods all over the galaxy. In order to defeat him, Thor enlists the help of King Valkyrie (Tessa Thompson), Korg (Taika Waititi), and his ex-girlfriend Jane Foster (Natalie Portman) who is now wielding Mjolnir.
Chris Hemsworth has been playing the god of thunder since his MCU debut in 2011. But when Taika Waititi took over in Thor Ragnarok, new life was breathed into the character and Hemsworth found himself excited to play Thor for as long as Marvel would have him. During the press conference for Thor Love and Thunder, Hemsworth shared that there are many aspects about this Thor that he can relate to.
RELATED: Taika Waititi On The Music of Thor Love and Thunder
Laughing, Hemsworth shares what about Thor is the most like him, "Since Taika got involved, he brought out the immature, young, adolescent quality that I embody. And so does Thor now, which he didn't in the original films, which was exciting and new and fresh." He went on to say that these movies are about having fun. "That's always the North Star. [It] is about having fun, embodying this space as a child would and enjoying all of it and being caught up in the wonder and the fascination of all of it. With these kinds of films, it's got to be fun, and that's what we've done. That's what I've related to. That's what Taika's kind of insisted upon, and it's been fun."
Kevin Feige also shared why Thor is getting a fourth film when the others have stopped at three. "I think they [the fans] respond to Chris Hemsworth, and I think they respond to everything that he can do. Taika certainly brought another dimension that was always there within Chris." Feige explains that even when Hemsworth first joined the MCU he realized he had the comedic timing. But it took Waititi's direction to really bring them out. Feige recalls Taika saying, "What are you guys doing with him? Just holding a hammer up with lightning? Let's do that and tap into everything Chris can do."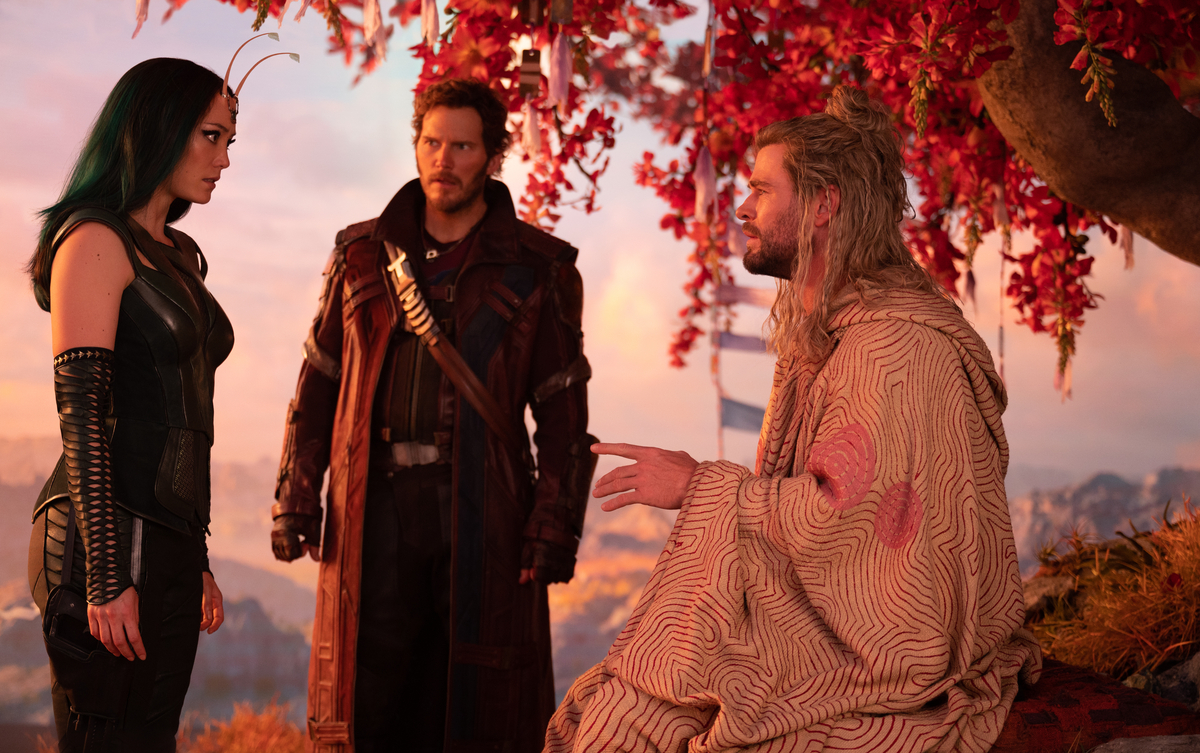 Taika Waititi added, "I've become friends with Chris, and I think just his personality and his energy and who he is, is the kind of person that I'd want to be on an adventure with. [He's] someone who you can trust will be there, like a real-life hero. I just wanted to tap into those qualities that he's got and sort of make Thor more Chris, really."
And what is it like working with Taika? Hemsworth shared "It's a journey of self-discovery and exploration and fun and wackiness. There's music playing, and he's standing behind the camera kinda giggling and ruining most of the takes." Waititi jokes, "that sounds horrible." Hemsworth responded "No, it's the best. It's a freeform, a lot of improvisation, but just a passion that's unrivaled. There was an enthusiasm that is infectious among everybody, and he loves it. He loves these stories. He's loves these characters. He's sitting there as a fan would telling you what he'd wanna see, what a family would wanna see. "Try this or try this, no matter how ridiculous it is." Everyone's on board for it. This is why you get this spontaneity and unpredictable nature in any of Taika's films.
Thor Love and Thunder is in theaters July 8, 2022.