Thor is one of my favorite Avengers. Second only to Captain America. When Thor: Ragnarok first unveiled its official trailer I was in nerd Valhalla. This looked to be the best Thor movie ever. My hopes were high going into the screening last week. When you are this excited for something there are a lot of expectations. Well, my expectations weren't just met, they were blown away! Thor: Ragnarok is unlike anything you've seen in the Marvel universe. I'm sharing my spoiler free Thor: Ragnarok review and 5 reasons to see it opening weekend- November 3rd!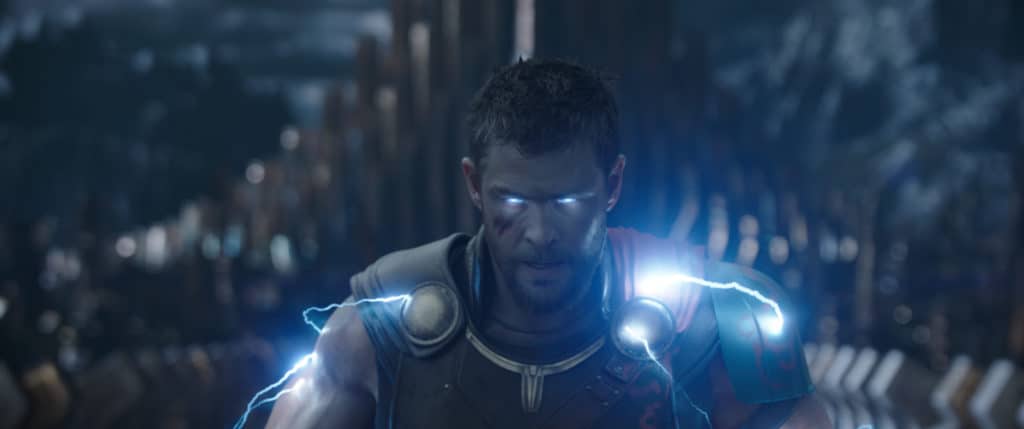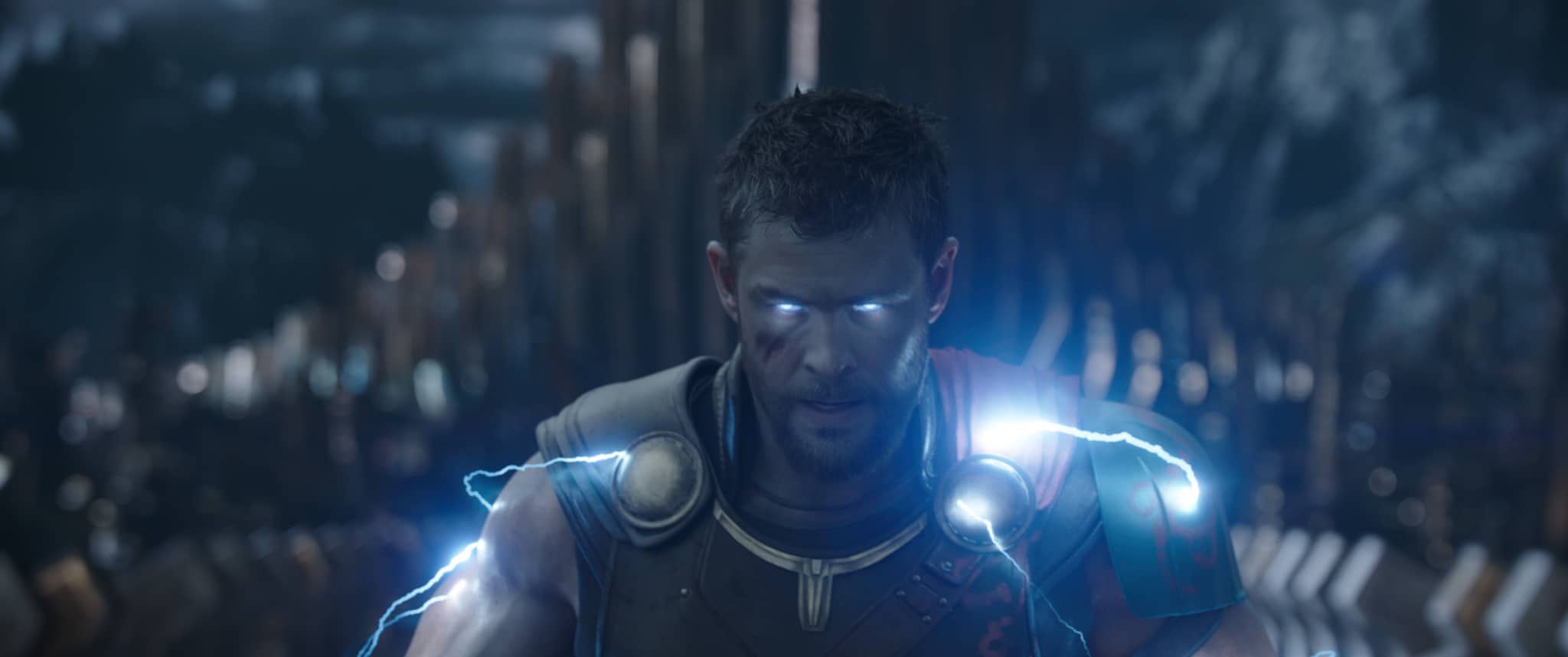 Thor: Ragnarok exploded into my top 5 favorite MCU films of all time! Get your tickets now!
The Action
I'm going to start with the main event. Thor vs Hulk. Now I know we've seen these two go at it before in The Avengers, but trust me, that was just an appetizer for the awesomeness that is this gladiatorial match.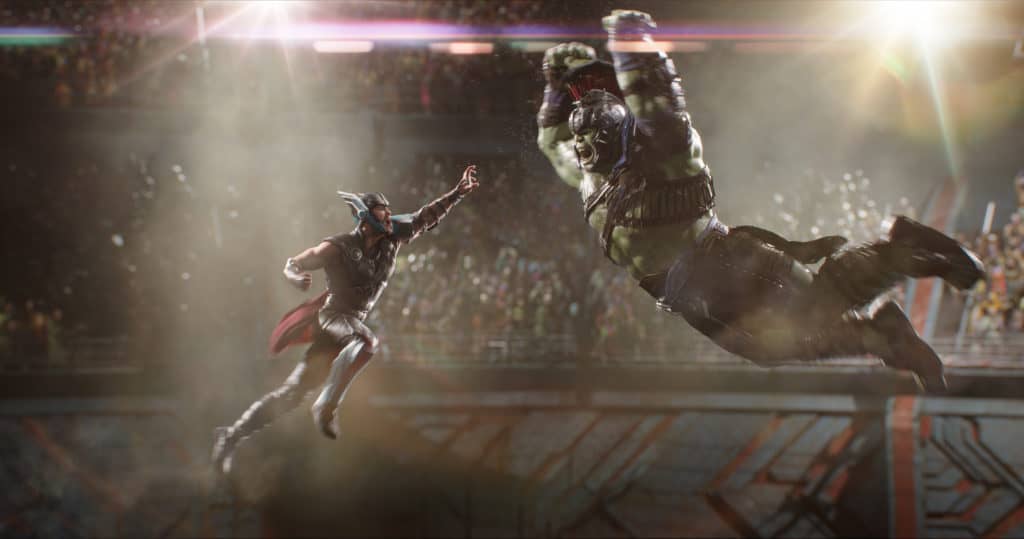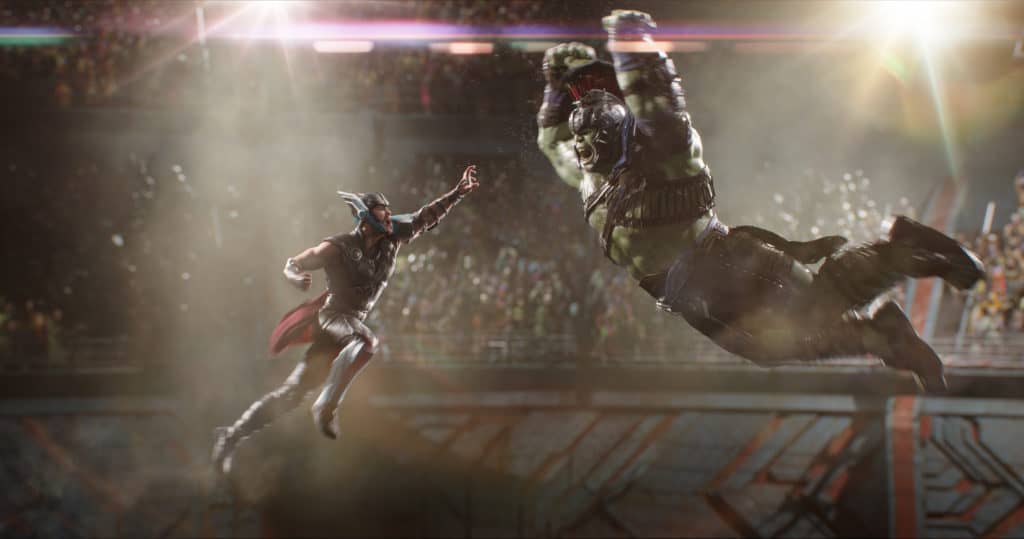 Hela strides onto the screen and death comes with her. You know immediately she is not here to play games. Her battle scenes will make you not want to blink for fear of missing something.

She seems almost reasonable without her horns, kneel, serve her, you get the idea. But watch out. When that headdress appears you better run or cry out to Heimdall to transport you anywhere but Asgard.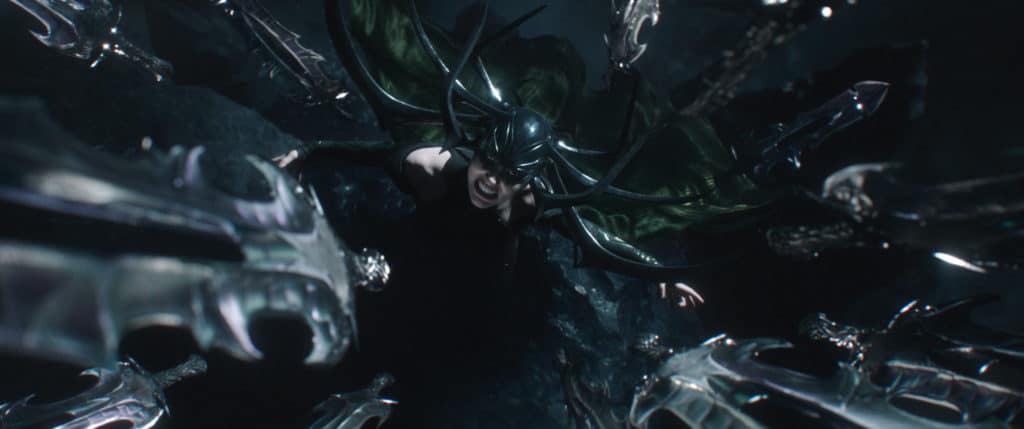 Facing off against Surtur or Fenris Wolf, the Valkyries vs Hela, I could go on. The action is so epic you will be sitting on the edge of your seat the whole time!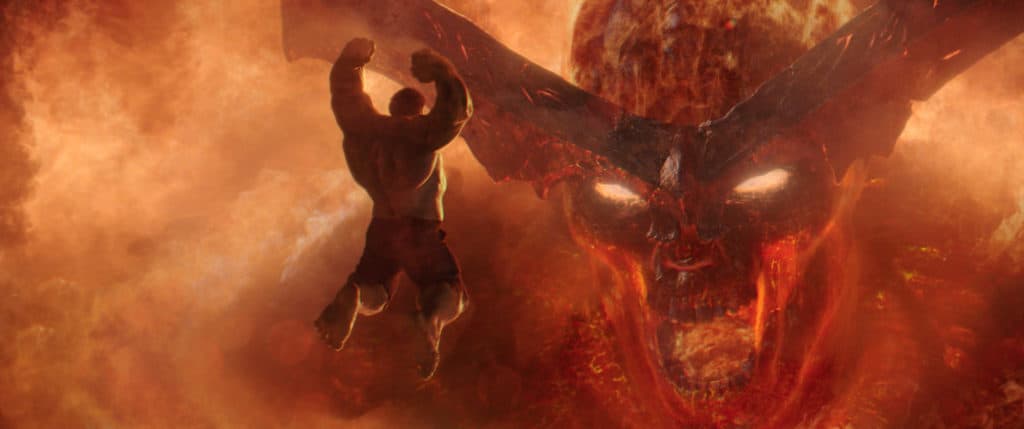 Humor
Thor really gets to work those comedic muscles of his in this one. And I'm here for it. I promise you will be laughing and loving every second of this reinvented Thor.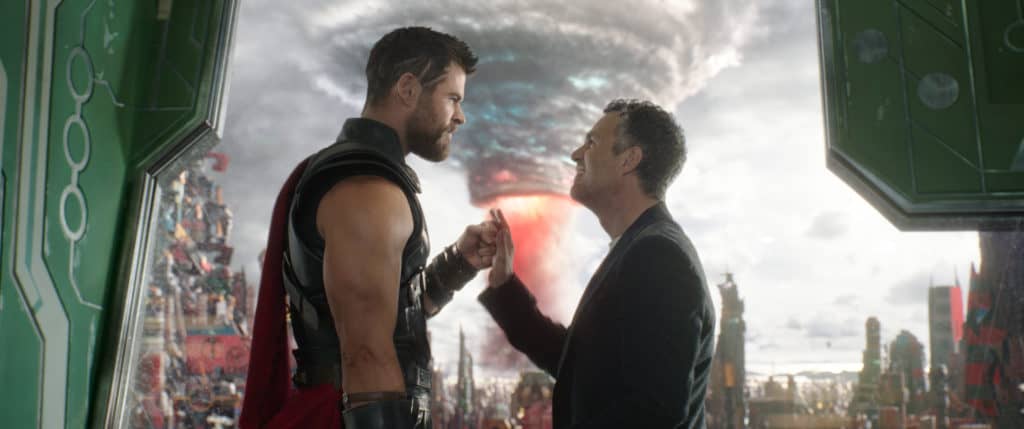 The Characters
Cate Blanchett as Hela brings a fierceness and cunningness to the screen that makes you love her and hate her all at the same time. Not only is she bad*ss but she is the first leading female villain in the MCU.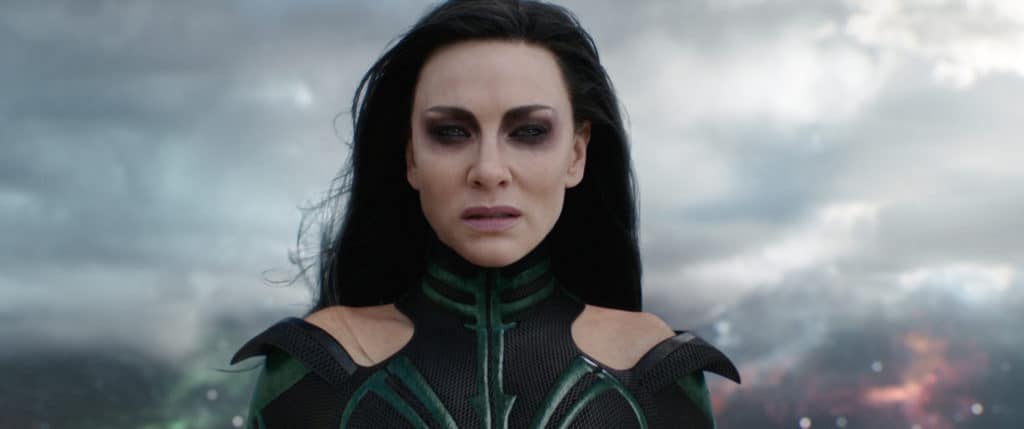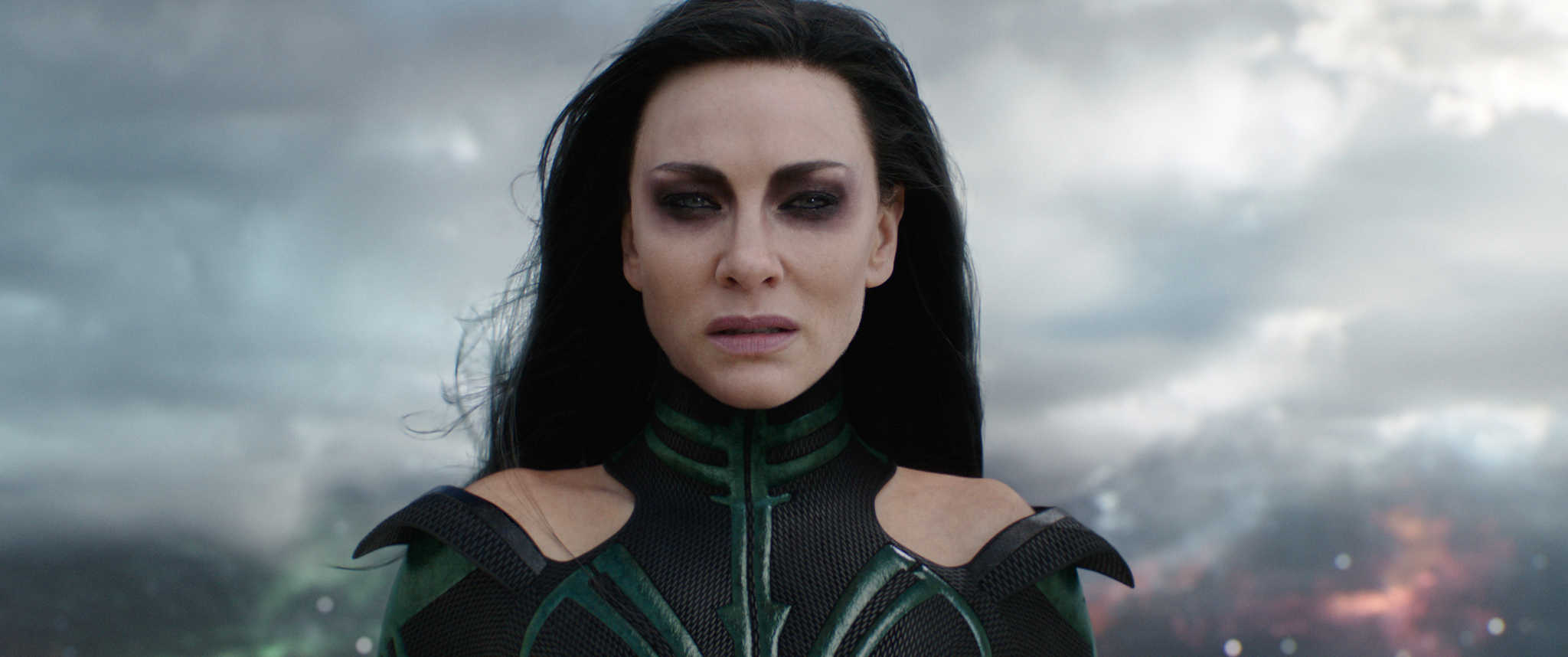 I'm 100% team Korg. Sign me up for the fan club, this guy rocks. Pun totally intended. Taika Waititi not only directs but he is also the brilliance behind the scene stealing Korg. His character is just that guy everyone wants to be friends with. He is super cool, funny, lovable, and knows how to wield lethal weapons.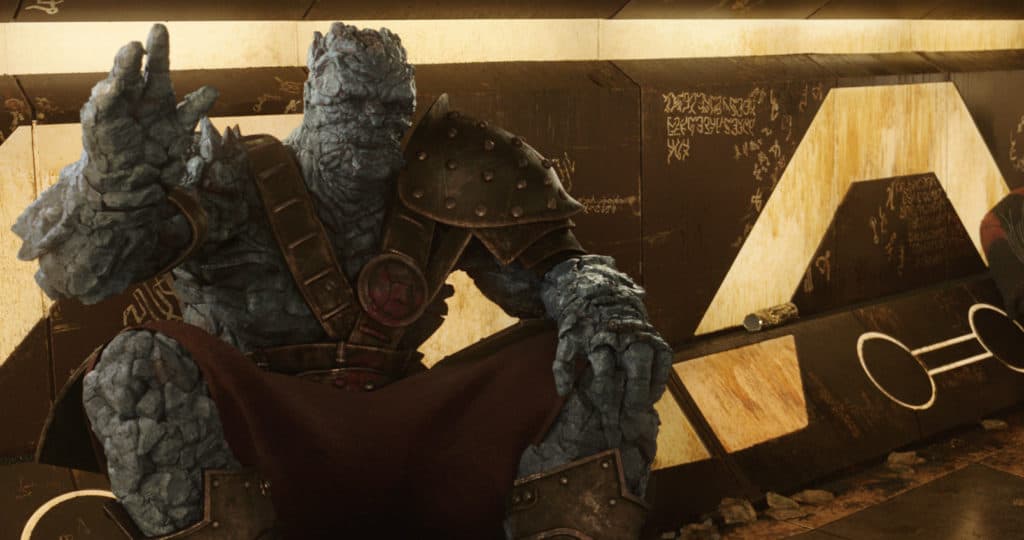 Thor and Loki have always had a love/hate relationship. Thor looking to see the good and caring for his brother while Loki is stuck in the loop of my family hates me, everyone hates me. In Ragnarok, they are both in an unfamiliar world, where their family bond is important. Loki has to humble himself to work alongside Thor and Hulk.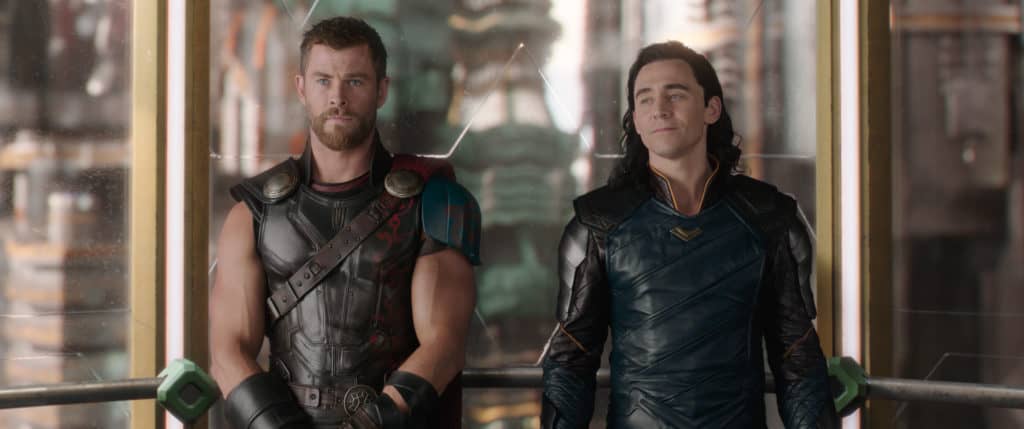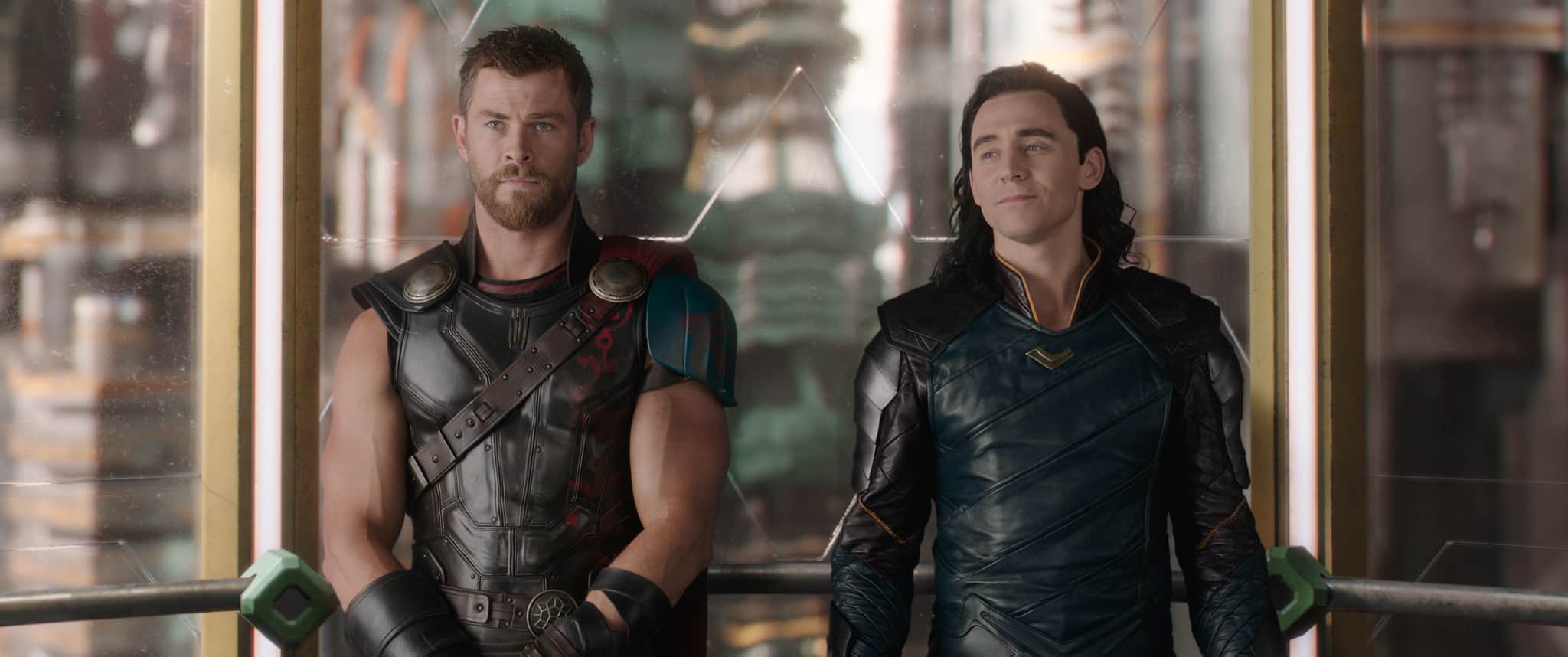 I love that Loki is mercurial and Ragnarok shows us that yet again. Loki is not one to let you figure him out for long. This film is definitely trying to push Loki to make some positive changes. The questions are will he and if so for how long?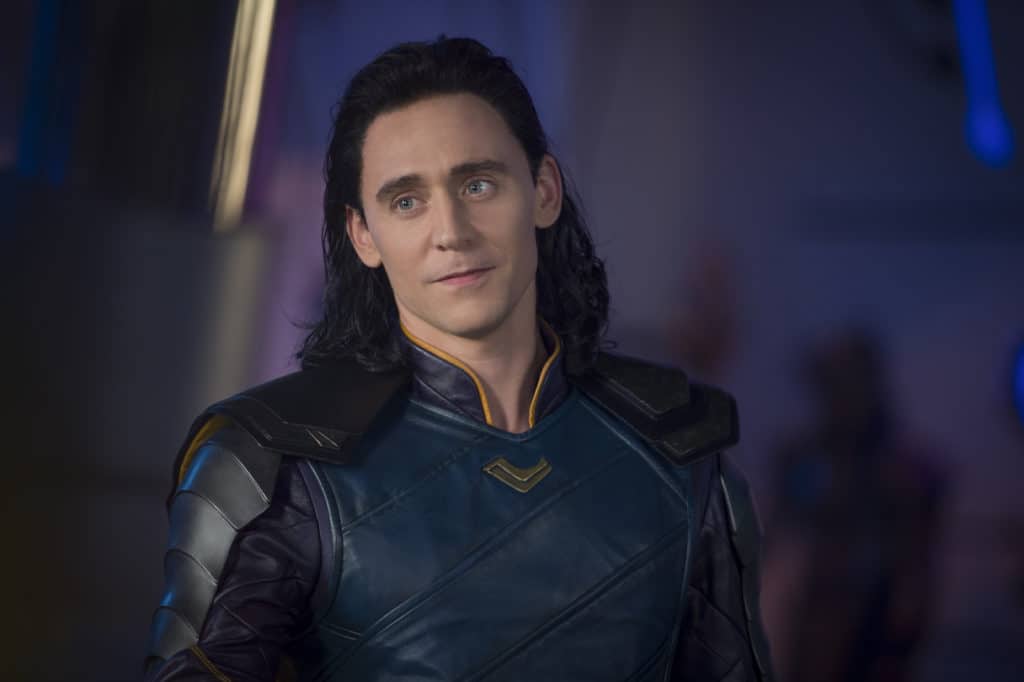 Newcomer to the Revengers is Valkyrie, a former warrior turned scrapper for the Grandmaster. She is a formidable fighter with an attitude to boot. I like her sass. Once you get past her rough edges, she is fiercely loyal and you do not want to cross her. I definitely want in on whatever team she is on.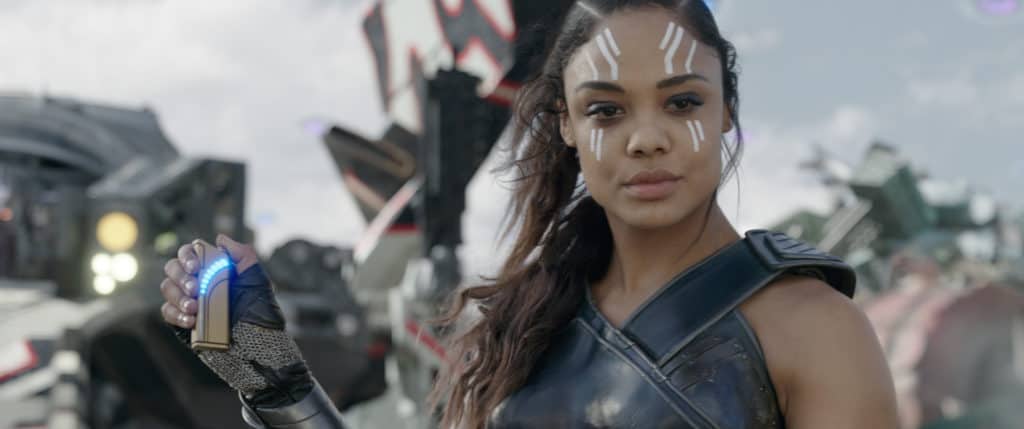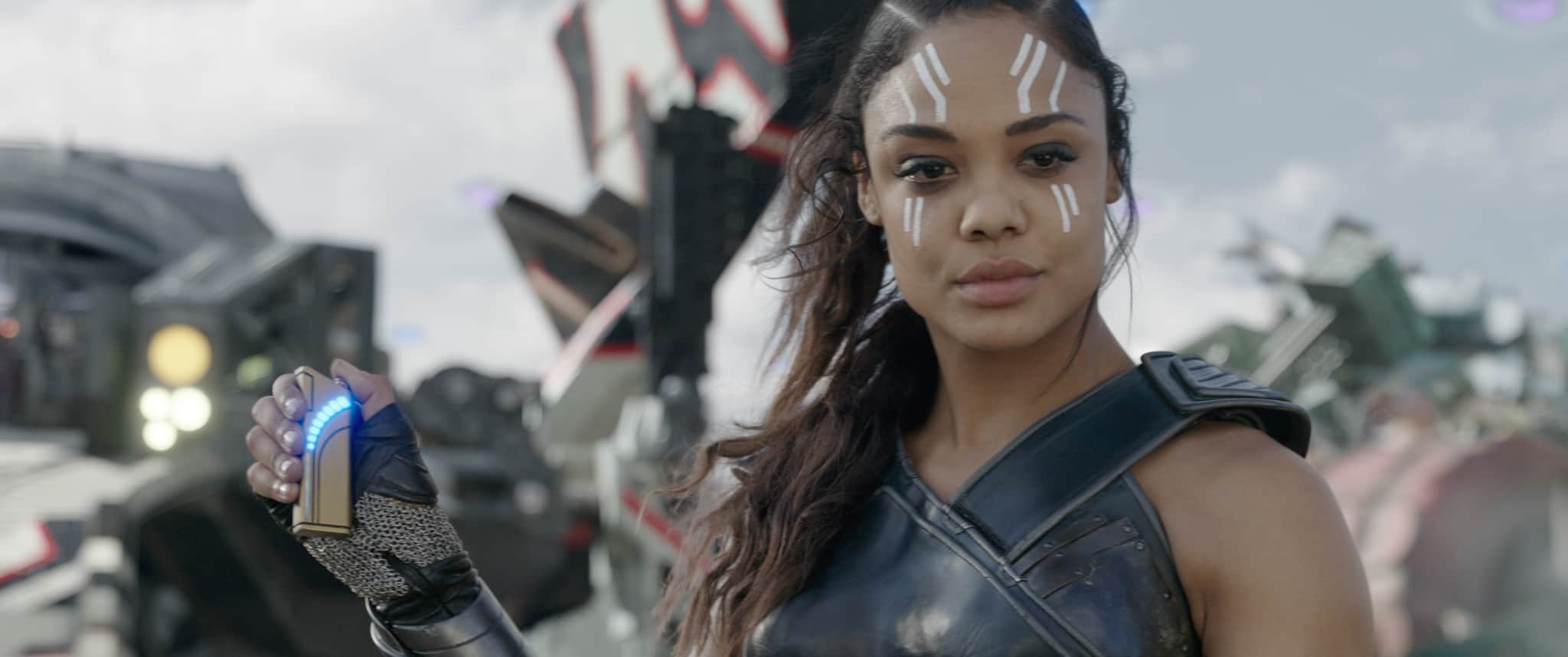 The Grandmaster is everything you could want from the brother of the equally eccentric Collector. Jeff Goldblum is genius and Sartaar is something only the imagination of a man like the Grandmaster could create.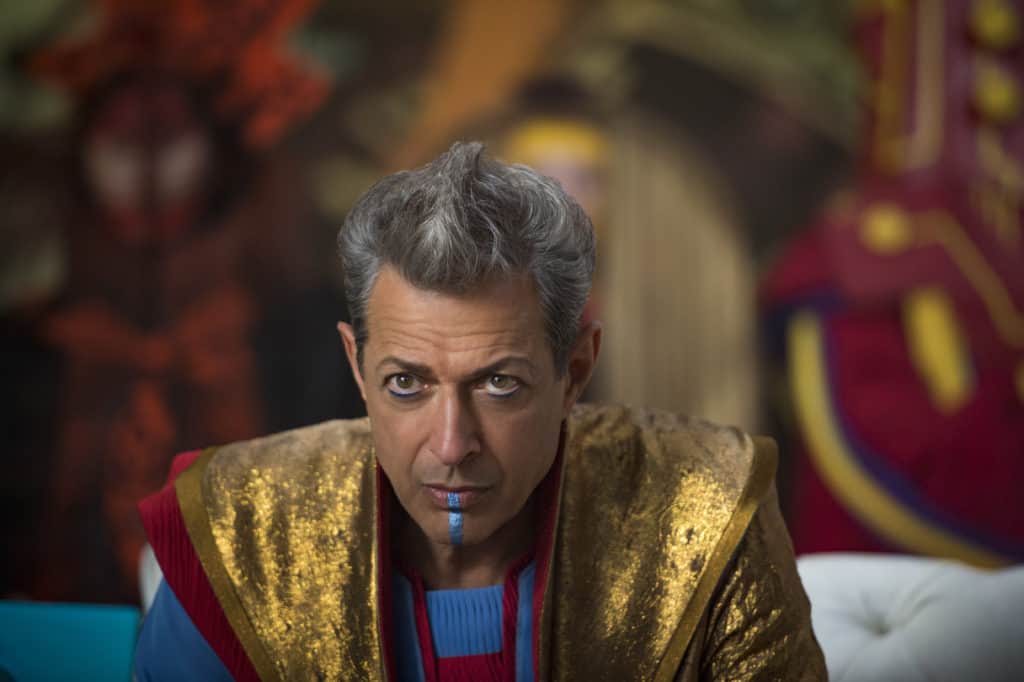 I feel like I can't talk characters without mentioning Heimdall. Idris does it again with some great lines and sick fighting skills. Pretty sure I would not want to fight a guy who could see me coming from anywhere in the Nine Realms.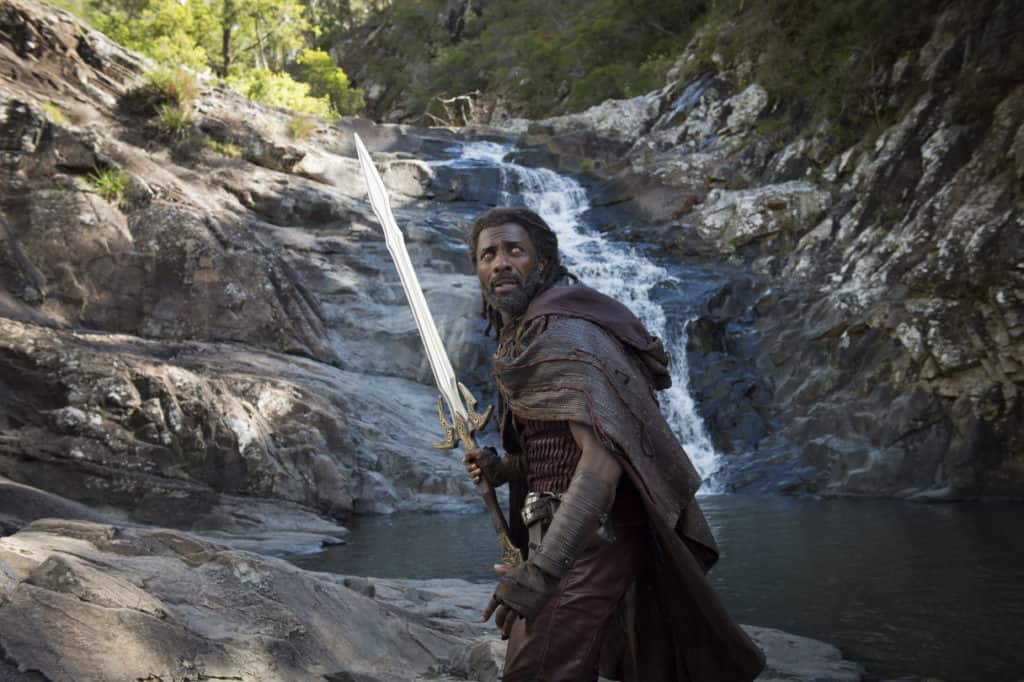 The Visuals
Taika Waititi is a visionary and it shows. Just re-watch the trailer and you can see how impressive the visuals are in this film.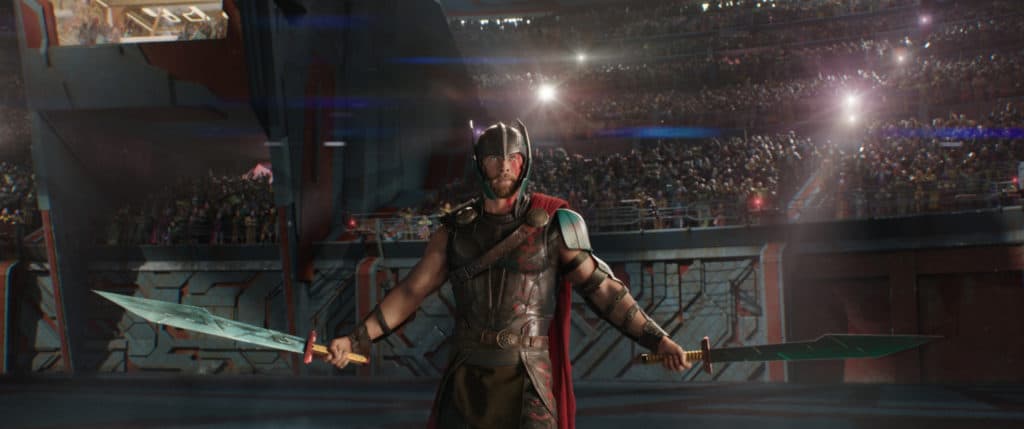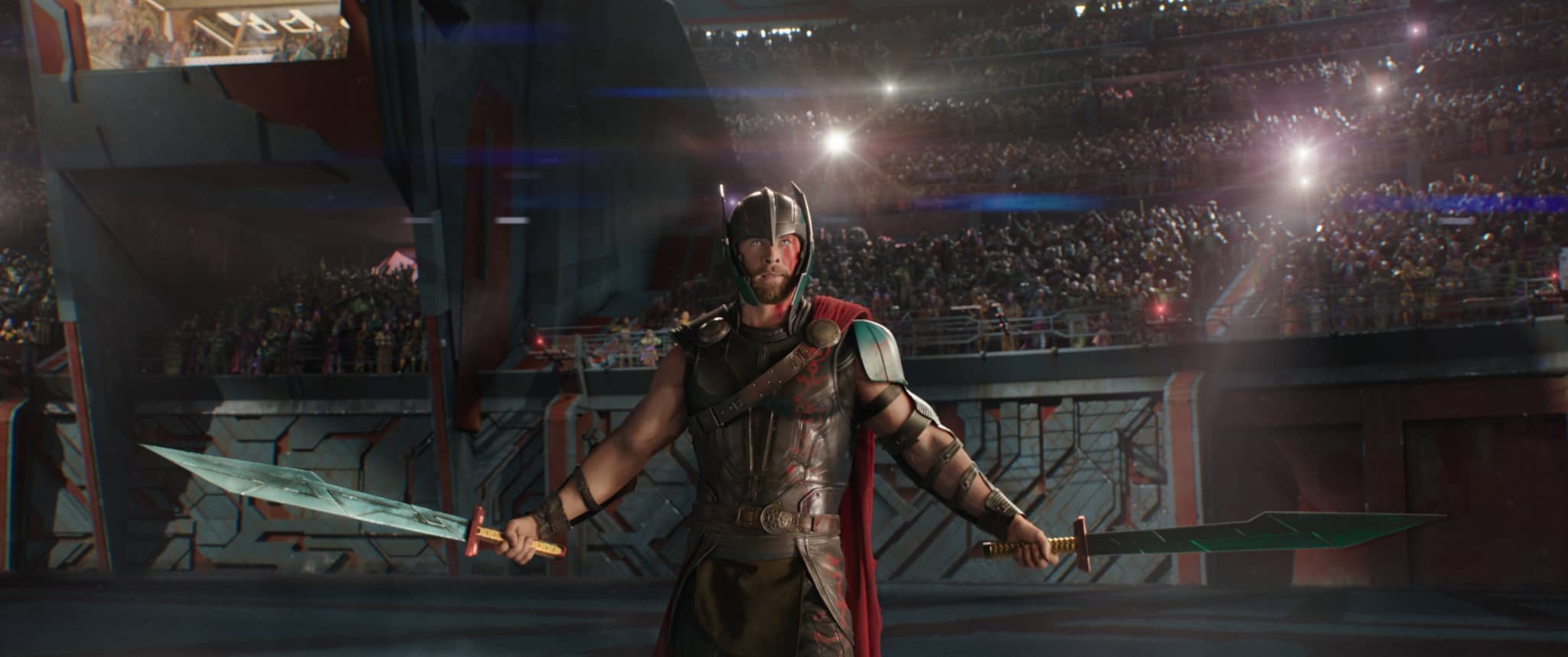 Fun fact: the world of Sakaar, home of Jeff Goldblum's Grandmaster was inspired by the comic book illustrations of Jack Kirby, who co-created "Thor" with Stan Lee. You can see his inspiration in the guards and the walls of The Grandmaster's viewing room.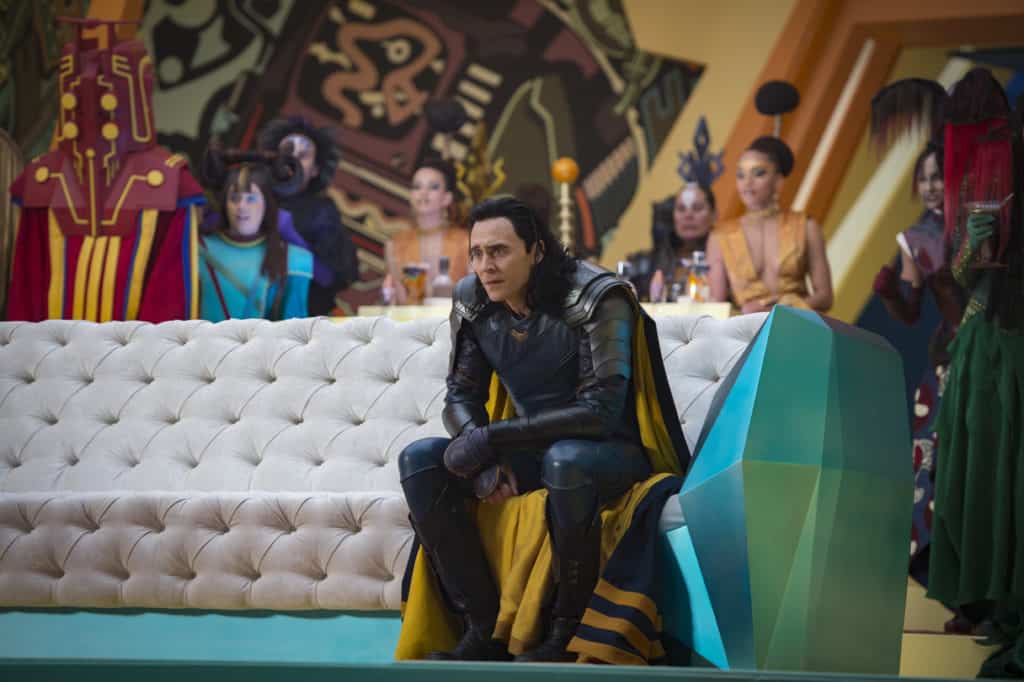 Mythology
In Norse mythology, Ragnarok means the end of the universe, the doom of the gods, basically the annihilation of anything and everything.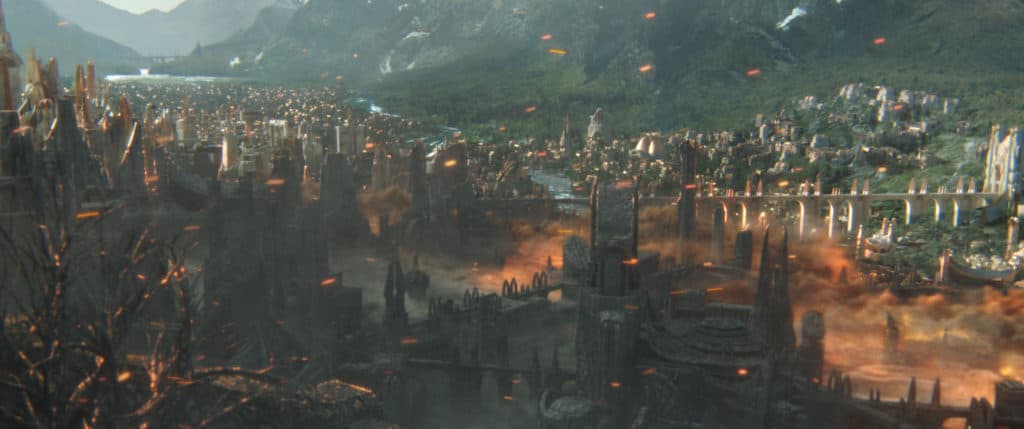 Hela (Hel) is not one to be messed with. As the goddess of death, she demands obedience and will show the world what real power looks like. Which makes me think back to The Avengers when Loki remarks how he has real power, and Fury's response is to tell him to ask if real power wants a magazine. I don't recommend asking Hela if she wants a magazine.

Fenris Wolf is bound until Ragnarok, where he will break free and battle Odin, eventually devouring him. Likewise, the fire giant Surtur (Surtr), also comes out at Ragnarok leading his kind against the gods. Either way, I don't want to mess with these two. I'll just leave Hulk to do what he does best, smash.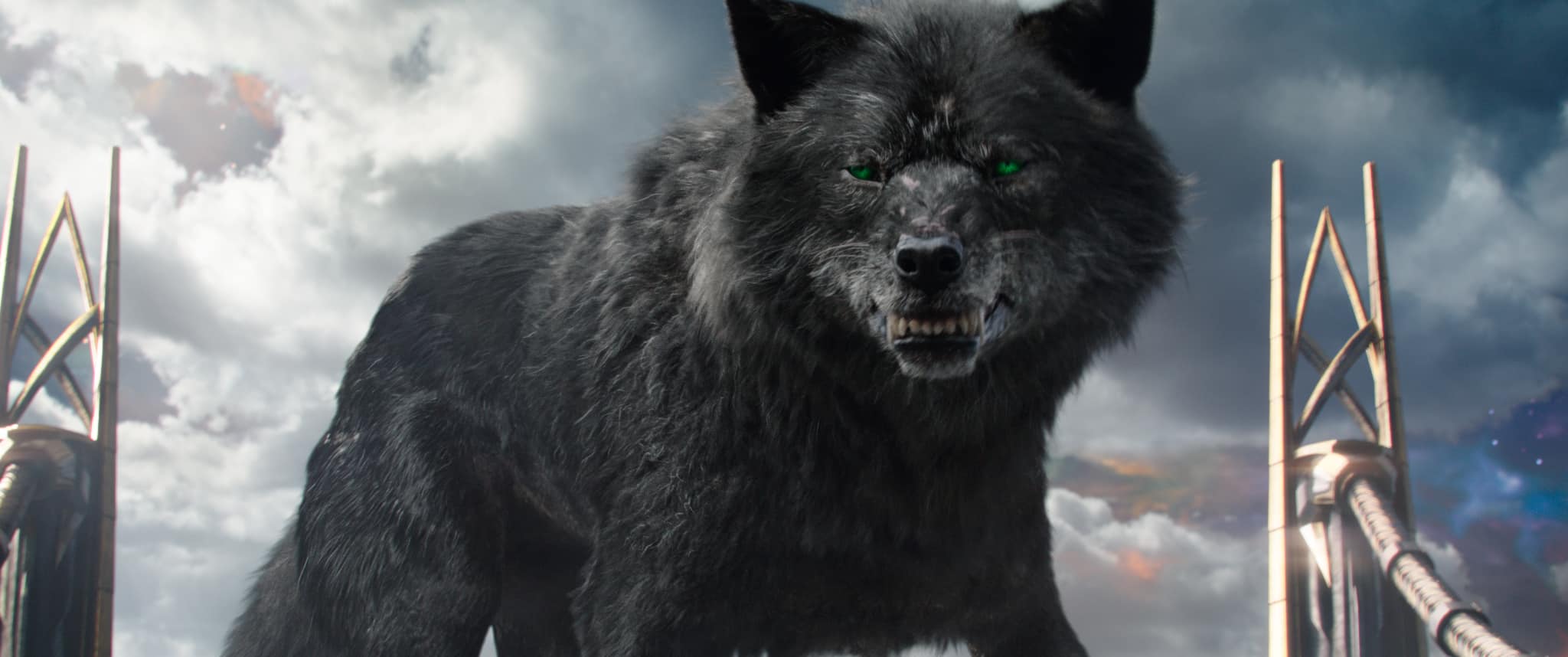 2 Post Credit Scenes
I won't give anything away, but we all know by now not to leave the theater until the credits are completely over. One of them shows a particular immortal. The other, well I have my theories on that one, but I definitely think it is leading us into something that happens in Infinity War.
This is my face when people leave the credits early…
The film reminded me of the first Guardians of the Galaxy, a lot of laughs, action, thrown in with some serious scenes and clenched fists on the edge of your seat moments. Not to mention a pretty sweet soundtrack. Thor: Ragnarok is the best reviewed film in the MCU and that is no accident. It is an amazing piece from start to finish. It will be one of those films you can watch a 100 times and still laugh and love it just as much as the first time.
And there is this guy named Chris in it. Just putting it out there that Taika must have heard all of us wishing for more shirtless Thor.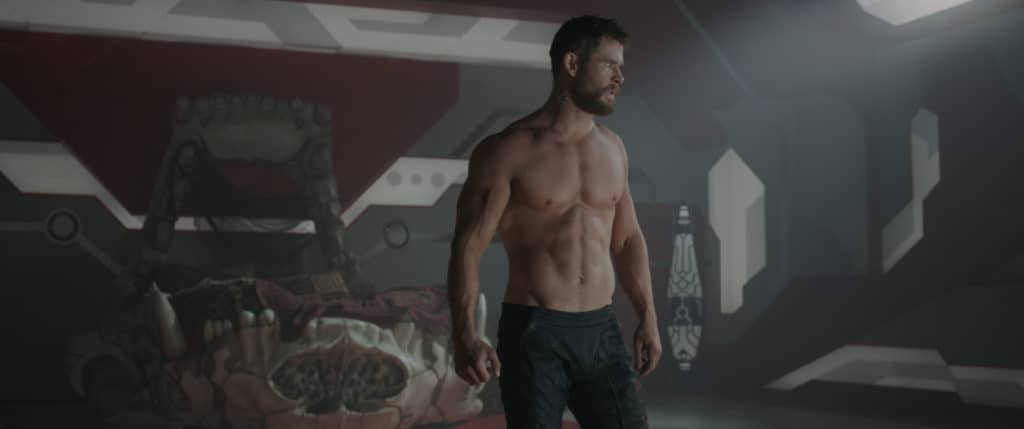 Get all your Thor Ragnarok news on Facebook | Twitter #ThorRagnarok | Instagram
Thor Ragnarok is in theaters everywhere November 3rd!