During his panel at Awesome Con 2022, Giancarlo Esposito answered questions about joining the Star Wars universe and why Moff Gideon is so obsessed with Grogu. He also shared his thoughts on fans casting him as the MCU's Doctor Doom.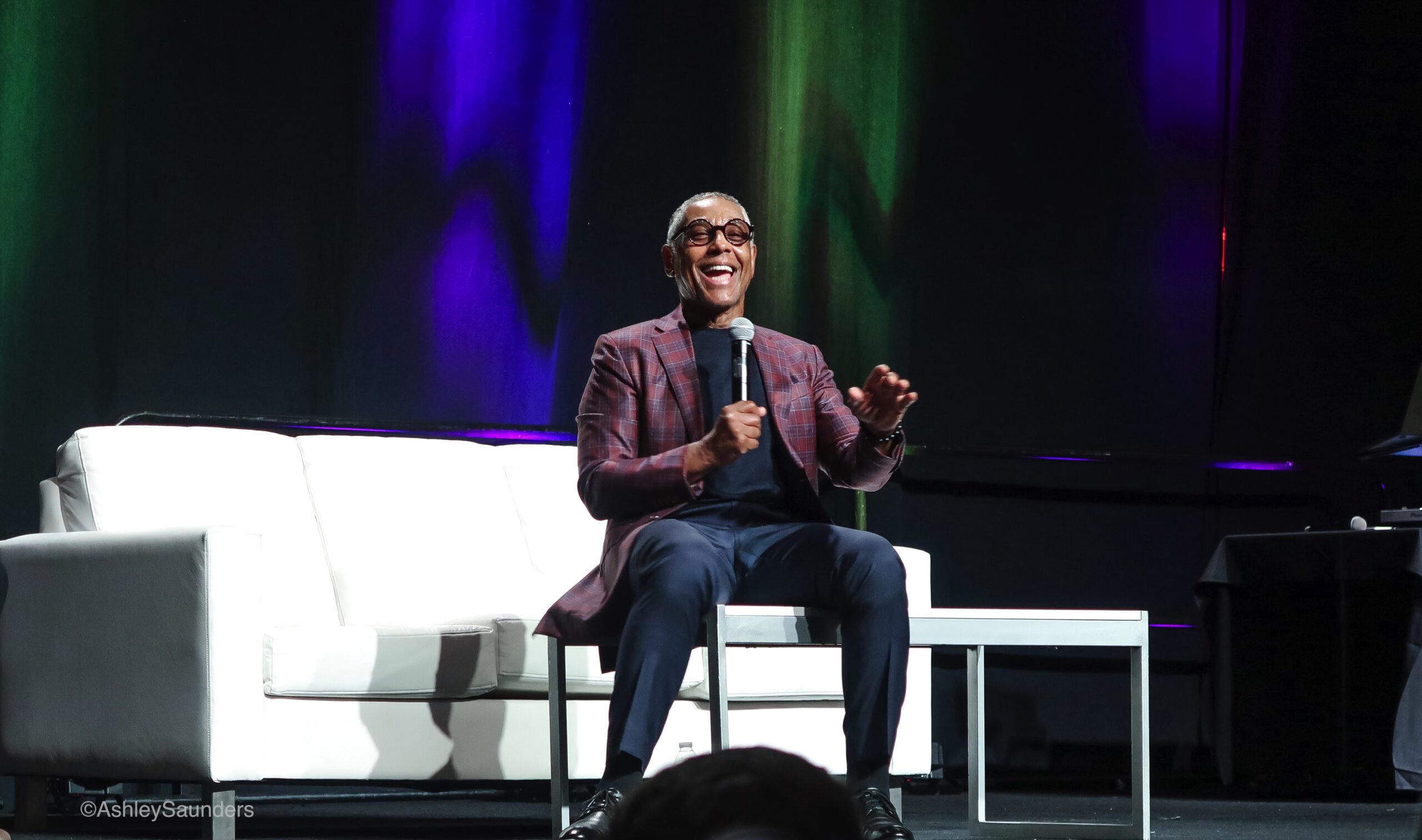 Giancarlo Esposito Talks Doctor Doom, Star Wars & Why Gideon Wants Grogu
Giancarlo Esposito is one of the nicest humans to play some of the most evil characters in Hollywood. On screen his characters are complex, villainous, and typically self-serving. Off screen however, Esposito is a generous man who wants to inspire those who look up to him. Having seen him recently at both Star Wars Celebration and Awesome Con, I watched as he took extra time out of this schedule to greet fans and speak with them.
RELATED: Mandalorian Season 3 Update: Everything We Learned At Star Wars Celebration
During his panel, The Many Roles of Giancarlo Esposito, Esposito shared what Jon Favreau said to him and how it felt to join Star Wars after being a fan of the original trilogy, "I feel like a kid again." He went on to share what happened when he was asked to be on The Mandalorian. "I got a call from Favreau and he said 'I have good news and I have bad news.' I said what's the good news? He said 'Good news is I wrote a role for you in Mandalorian.' I said okay, what's the bad news? He said 'All the money is going to go on the screen, so I have very little to pay you.'"
To some that may have meant a no but Esposito laughs recalling how he answered. "I said okay, I'll make a deal. I want to work with you no matter what. The deal is, you write me a great role, which you've already done. All you gotta do is give me a cape and I'm off and running."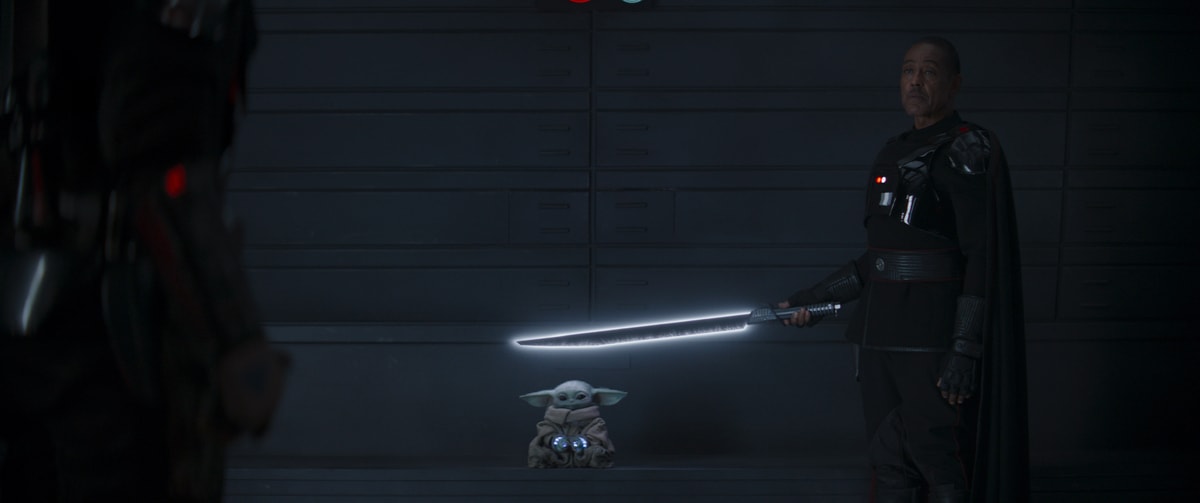 Esposito also went on to explain why he thinks Moff Gideon is obsessed with getting his hands on Grogu. "I believe very simply that Moff, and I have to believe this for myself, it may not even be true, but I believe he wants Grogu, Baby Yoda, so that he can test that baby and be able to harness some of the power that that child has. He wants to learn about it so he can share it. Maybe just for himself, but maybe with the world, because this baby is special and he wants to study it to know how it got to be special."
From The Boys to The Mandalorian and so many things in between, Esposito is a part of many fandoms. There is one however, fans are eager to get him to join: Marvel. And there is one role many on the internet believe him to be perfect for, the infamous Doctor Doom. But what does he think about his particular fan-casting? Turns out Kevin Feige just might get a call. "Fan casting is real… and yes I would." After the cheering died down, he grinned as he told everyone "Kevin Feige? Is that who I have to reach out to? I'll have to remember his name. I'm going to write an email…I think it's time we pursued this."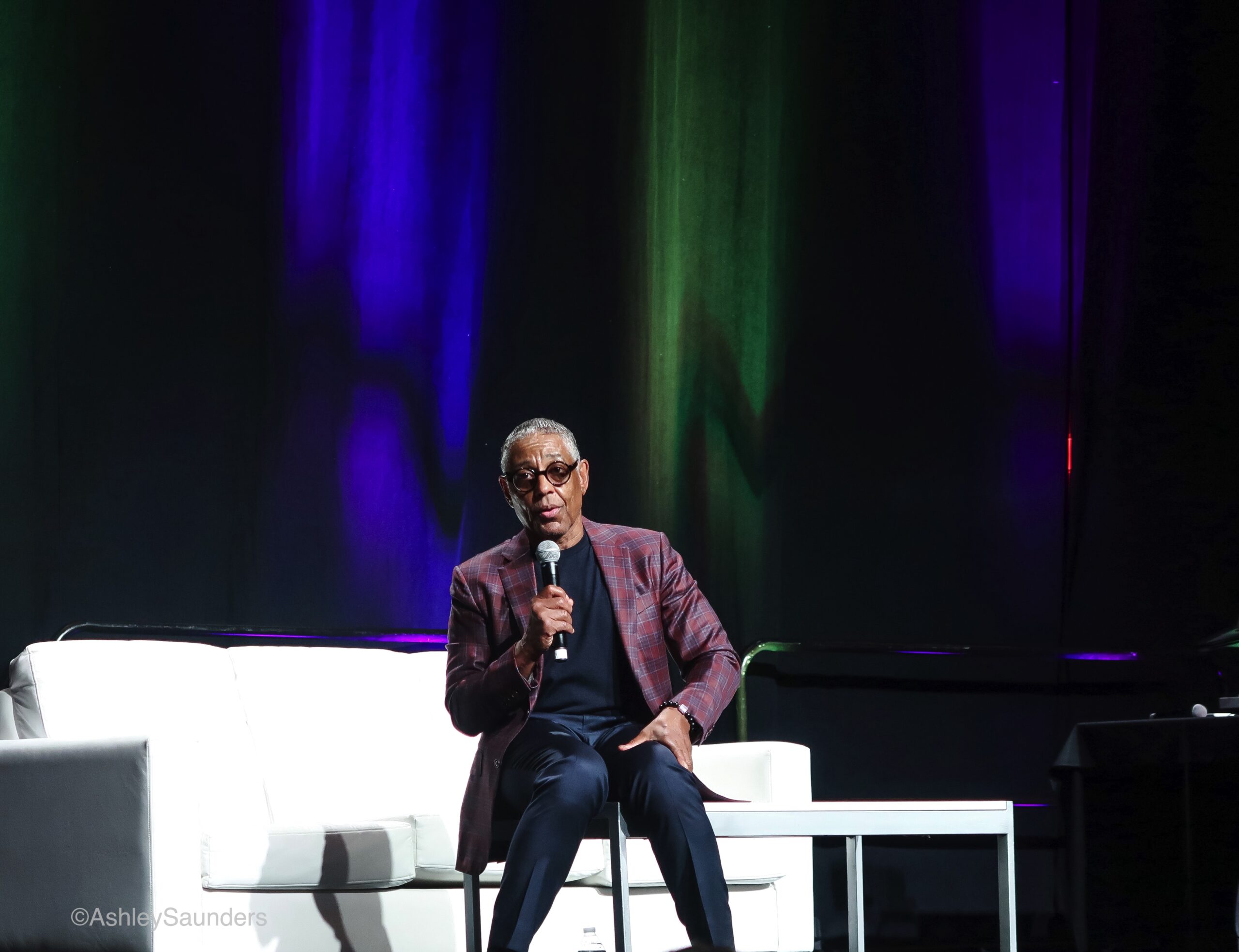 Giancarlo Esposito as Doctor Victor Von Doom? What do you think about that fan casting?