Star Wars Celebration 2022 offered not one but two chances for fans to see exclusive Mandalorian Season 3 content. On Thursday Dave Filoni and Jon Favreau debuted teaser footage. But on Saturday they brought a whole trailer and it had the whole arena on fire for the new season.
Mandalorian Season 3 Update: Everything We Learned At Star Wars Celebration
During the Mando+ Panel on Saturday, the cast of The Mandalorian, The Book of Boba Fett, and Ahsoka graced the stage, yes even adorable Grogu came to see his fans at Celebration. It was exciting to see everyone together to say the least but Filoni and Favreau did not stop there. Although they promised that the footage shown would be the same as Thursday, it ended up being longer. This trailer offered an incredible look at the high stakes adventure coming in the new season.
RELATED: Ahsoka Show: Star Wars Rebels Sabine & Hera Plus Everything We Know So Far
When we last saw Din Djarin (Pedro Pascal) in The Book of Boba Fett, he was told he could no longer call himself a Mandalorian after the removal of his helmet. The only way to redeem himself is in the Living Waters, located in the mines of Mandalore. However, Mandalore has been destroyed. The Armor (Emily Swallow) simply told him "this is the way." At least he was reunited with Grogu, fresh out training with Luke Skywalker. The little guy has already shown his newly learned (or remembered) Force abilities and judging by the footage, Din is going to need his help. Mando and Grogu being kept apart wasn't easy for us at home or Pascal himself.
"It's very hard to be separated," Pascal said about Grogu. "It's the closest I've ever come to being a dad. And you watch the show and to see a child love his father like that, I get it."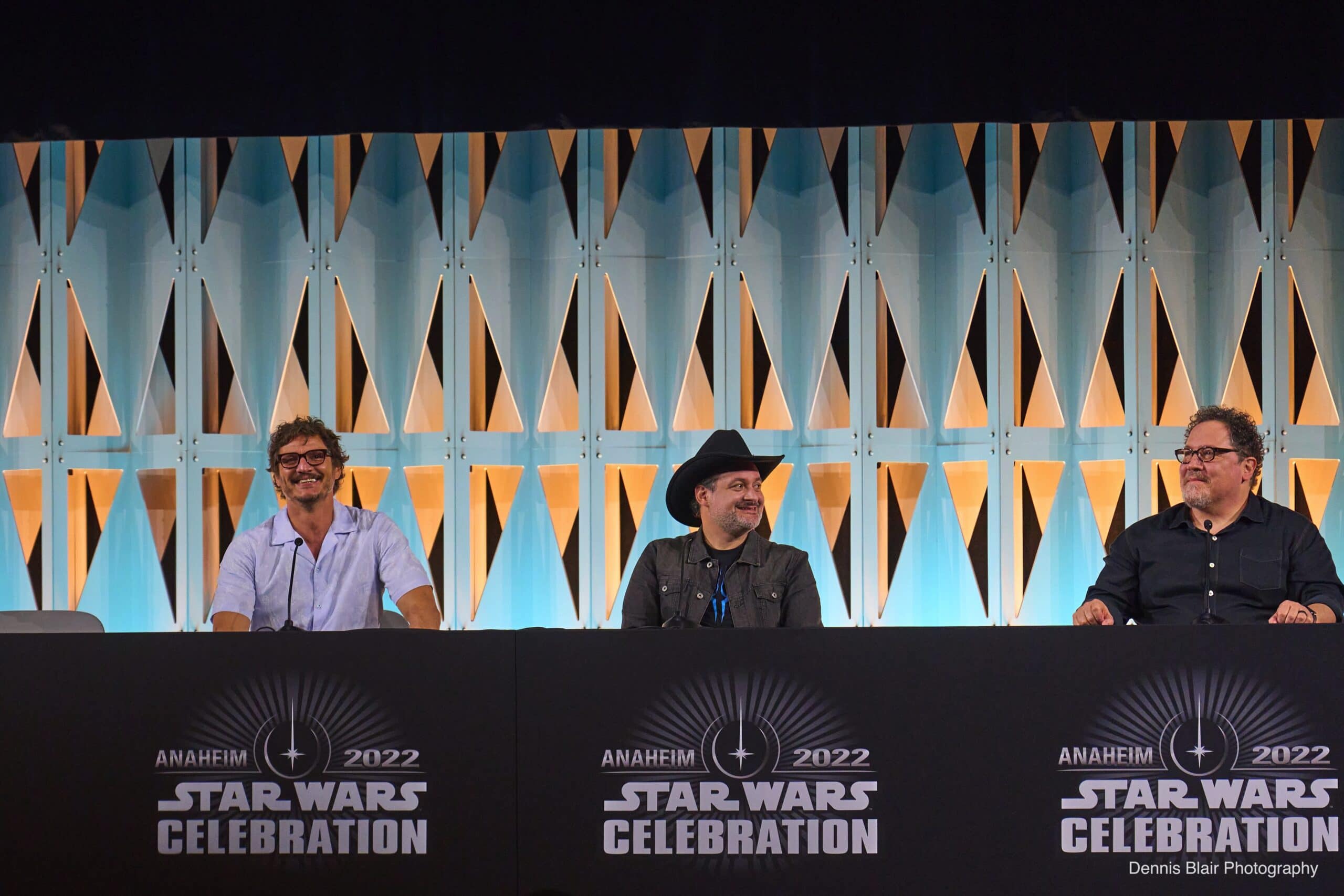 Favreau also pointed out how both Mando and Grogu made sacrifices for their relationship. "It's interesting that each character had to sacrifice a little bit of what they stood for because of the relationship. Pedro taking off the helmet and also with the kid turning away from training and Yoda's lightsaber… the whole notion of attachment [to] family versus commitment and discipline."
Bo-Katan (Katee Sackhoff) is sitting on a throne and clearly still unhappy about Mando having the Darksaber. Sackoff joked during the panel Thursday that she "may have some unfinished business." She also spoke about what playing Bo-Katan has meant to her. "My dad raised me on science-fiction, he raised me on strong characters, and when I was little we didn't have many strong female characters to choose from. To be able to play the women that I have been able to play throughout my career has been such a gift, and strong women keep presenting themselves to me… and the fact that they trusted me to take [Bo-Katan] into live-action, I'm still pinching myself."
The sneak peek also revealed that Carl Weathers, Paul Sun-Hyung Lee, Amy Sedaris, and Omid Abtahi will be returning, with Greef Karga looking like he received a promotion. Recently we learned that Christopher Lloyd is expected to cameo in the season but nothing was revealed about who he might be playing. Other shots included Mandalorians in battle, a massive Star Destroyer, and the first ever glimpse at a live-action Mandalore.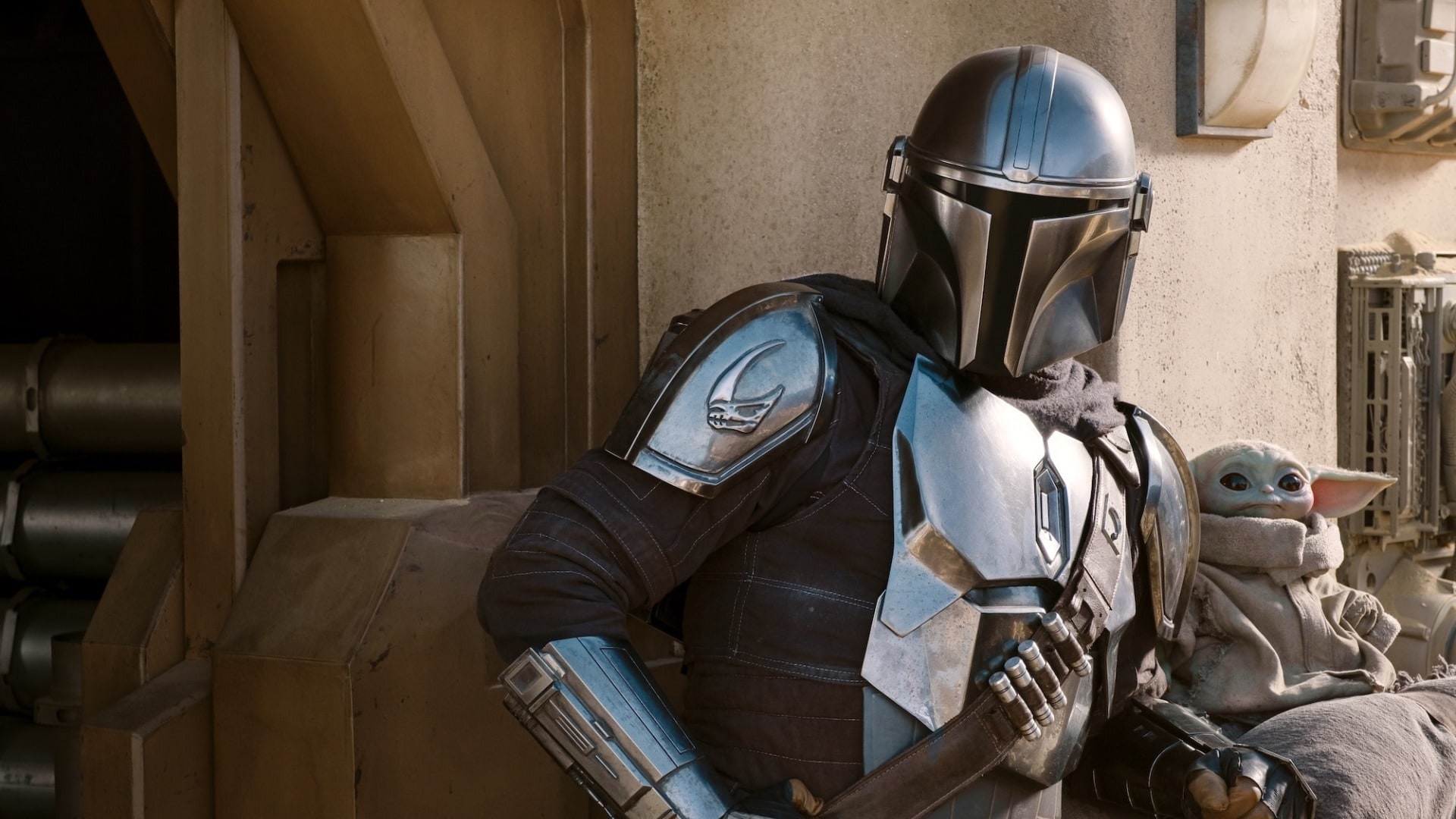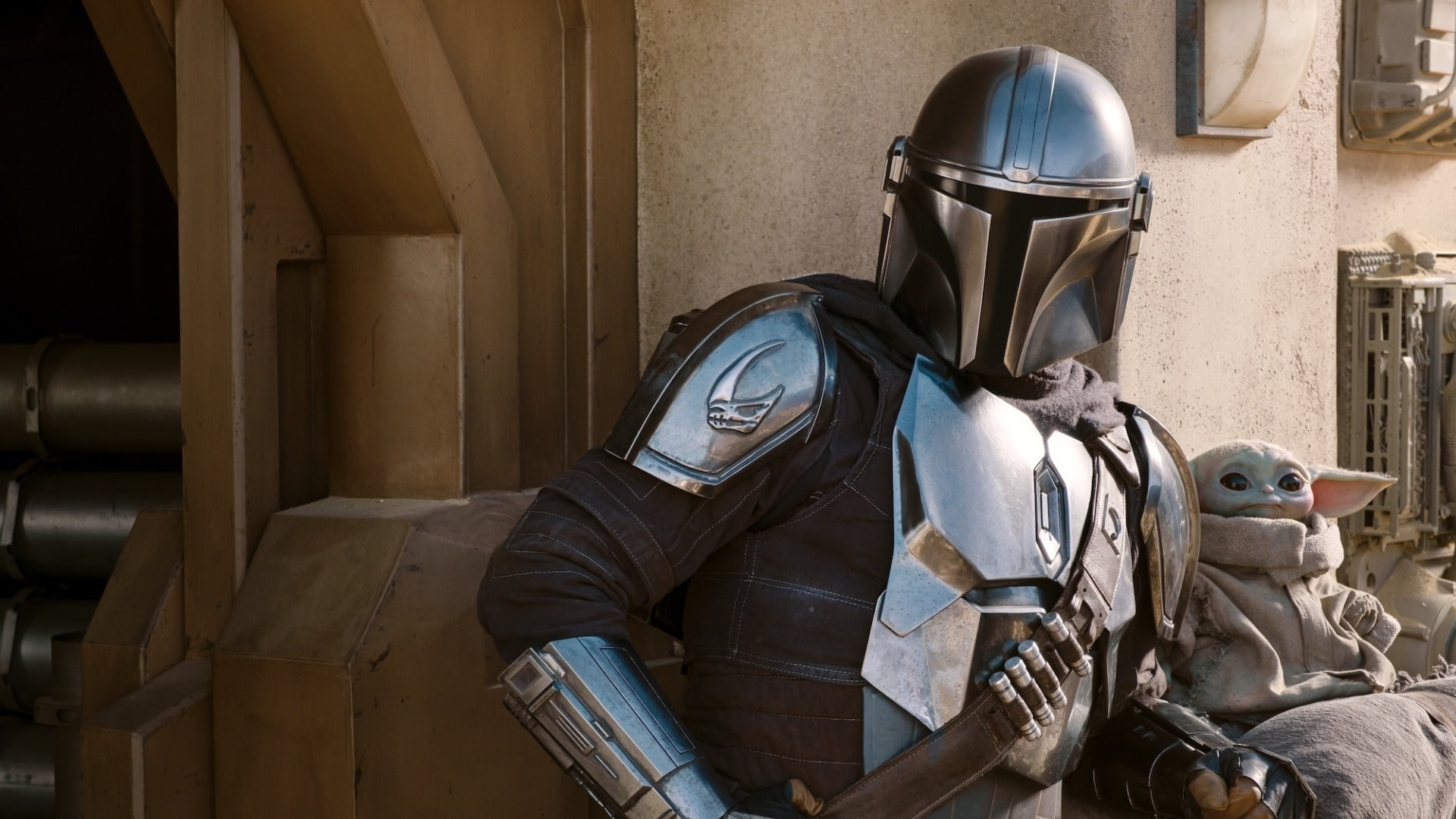 Unfortunately the footage is not available online so fans will have to wait to get a look into season 3. But trust me, this Star Wars fan was on her feet cheering. And if the trailer is any indication, Mandalorian season 3 is about to be the best one yet.
When Will The Mandalorian Season 3 Be On Disney+?
Season 3 of The Mandalorian will premiere March 1, 2023 on Disney+.