Captain Marvel is finally here! I've seen the film twice now and like all other Marvel films, this one is chocked full of Easter Eggs and Cameos that harken back to the MCU, comic books, and pop culture. Hello 90s soundtrack, I've missed you.
Related: 50 + Avengers Infinity War Easter Eggs
I'm sharing all the Captain Marvel Easter Eggs and Cameos you may have missed. Obvious spoilers ahead! This film has everything from Nirvana and Flerkens to Indiana Jones and Happy Days. Did I miss any? Let me know in the comments below!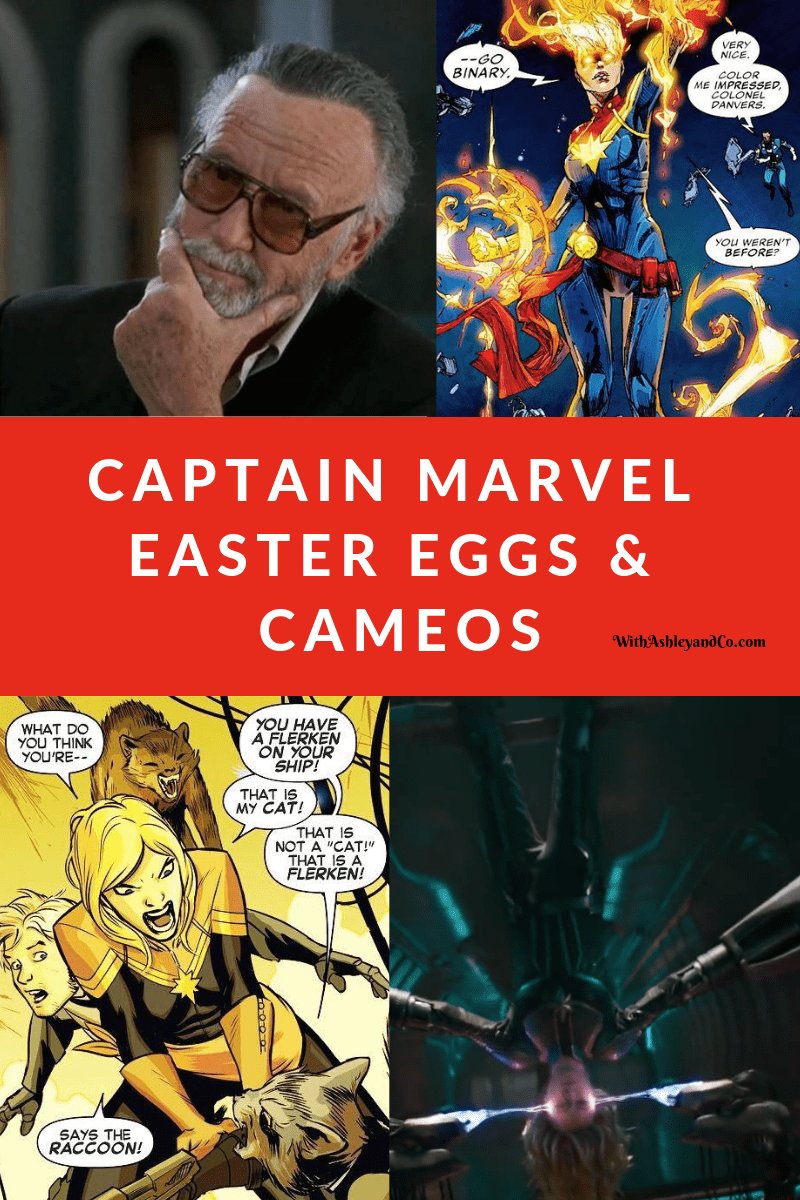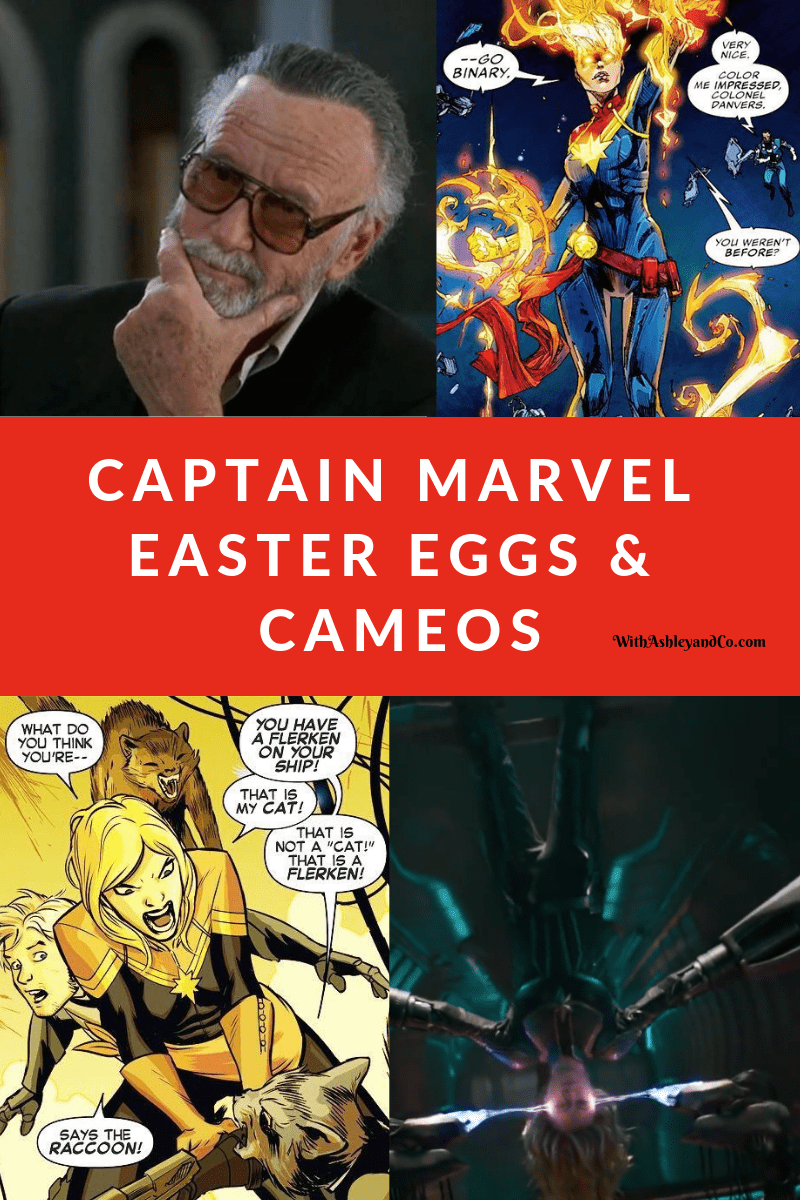 Captain Marvel Easter Eggs
Torfa
Torfa is a planet visited by Captain Marvel in Vol 8 #2. She ends up helping the people of that planet cure themselves of the disease that is killing them.
The Collective
The Collective is an extremely powerful being that gave Carol, during the Ms. Marvel days, her Binary Powers. In the film Yon-Rogg mentions The Collective before Starforce deploys on their dangerous mission to Torfa.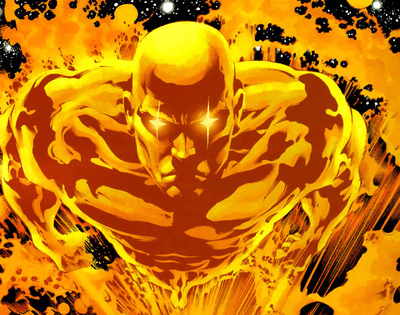 "Gonna Smile For Me?"
I don't know if this was put in on purpose after all that dumbness online about her not smiling or if it was already in there. Either way, perfect.
Maria Rambeau call sign Photon
Maria is the mother of Monica Rambeau who in the comic goes by the alias Photon and also dons the Captain Marvel moniker. Fury makes a remark about Monica needing glowing powers like her Auntie Carol. He also says Maria would make a great pilot for S.H.I.E.L.D. Maybe Captain Marvel 2 will show her flying planes along with Agent May and kicking all the bad guy butts out there.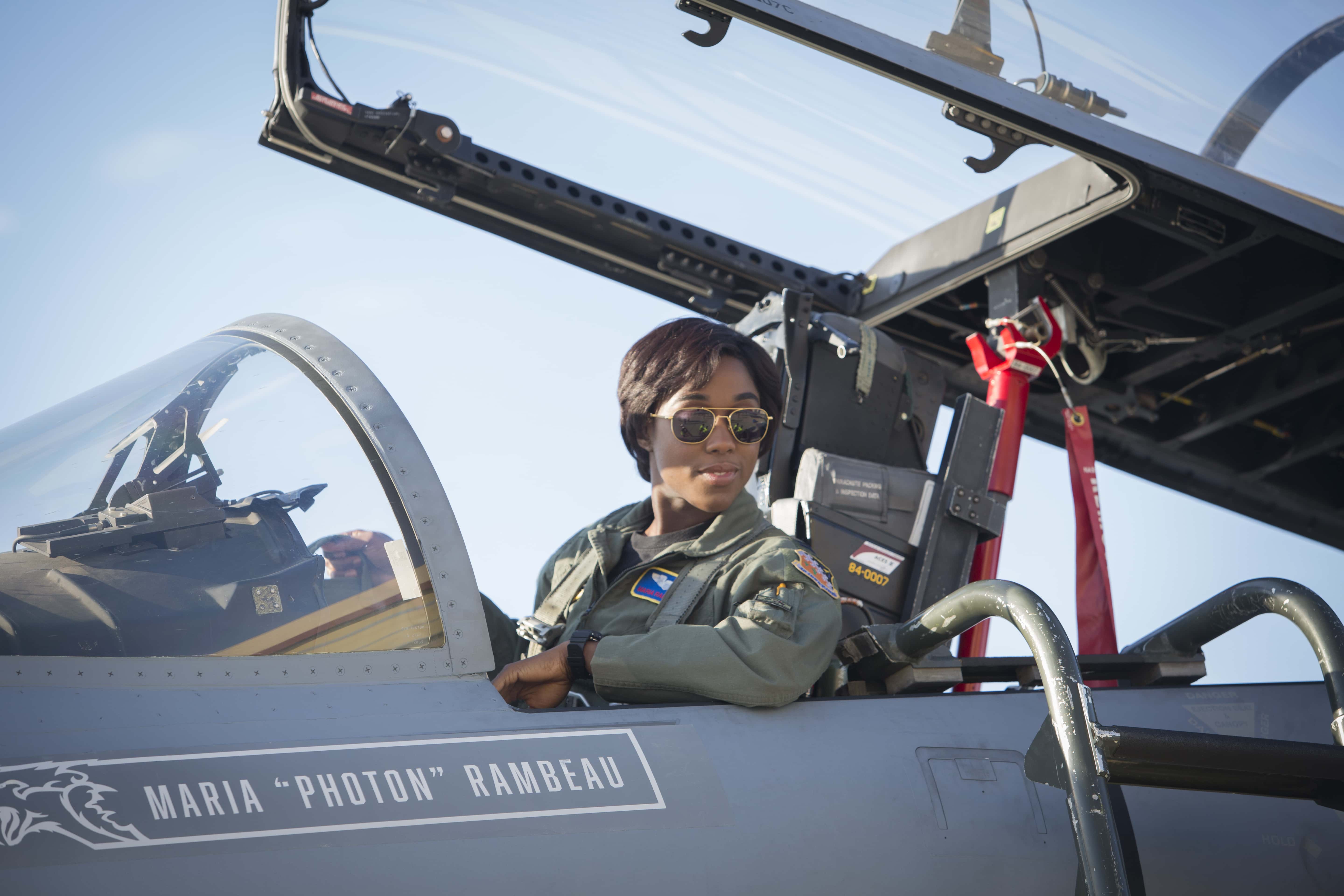 Lieutenant Trouble
Lieutenant Trouble was originally a girl name Kit Renner who lived in the Statue of Liberty (Carol's home) with her mom. In the film, Carol calls Monica Rambeau Lt. Trouble.
Prove You're Not A Skrull
In the comics Carol proves she isn't a Skrull by revealing details about her life. In the film, she gets Fury to do the same thing. Including an embarrassing secret about his toast preferences.
During this interrogation, Fury mentions Budapest. As we know, Hawkeye and Black Widow had a previous mission in Budapest that they both remember differently.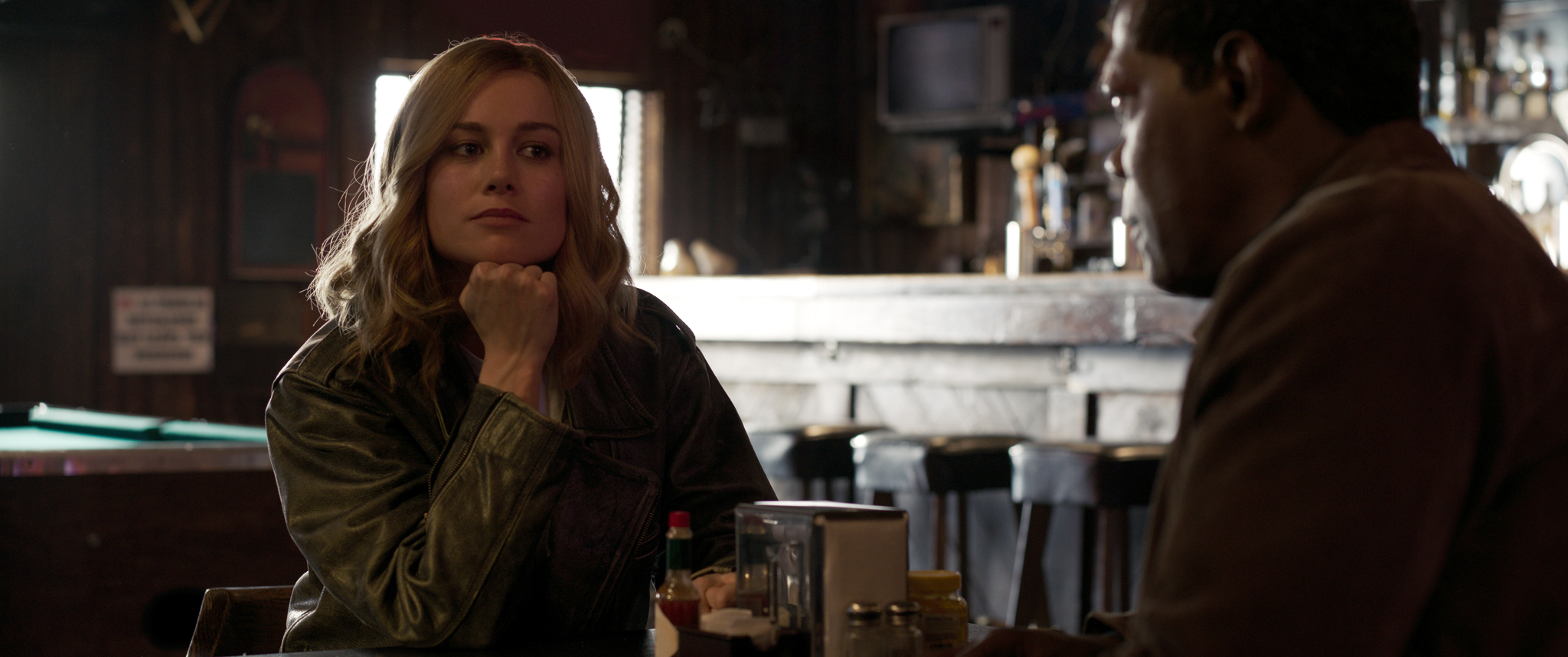 Dr. Wendy Lawson | Mar-Vell
In the comics, when Mar-Vell, the original Captain Marvel, comes to Earth he assumes the name Dr. Walter Lawson. In the film Mar-Vell is a woman who goes by the alias Dr. Wendy Lawson.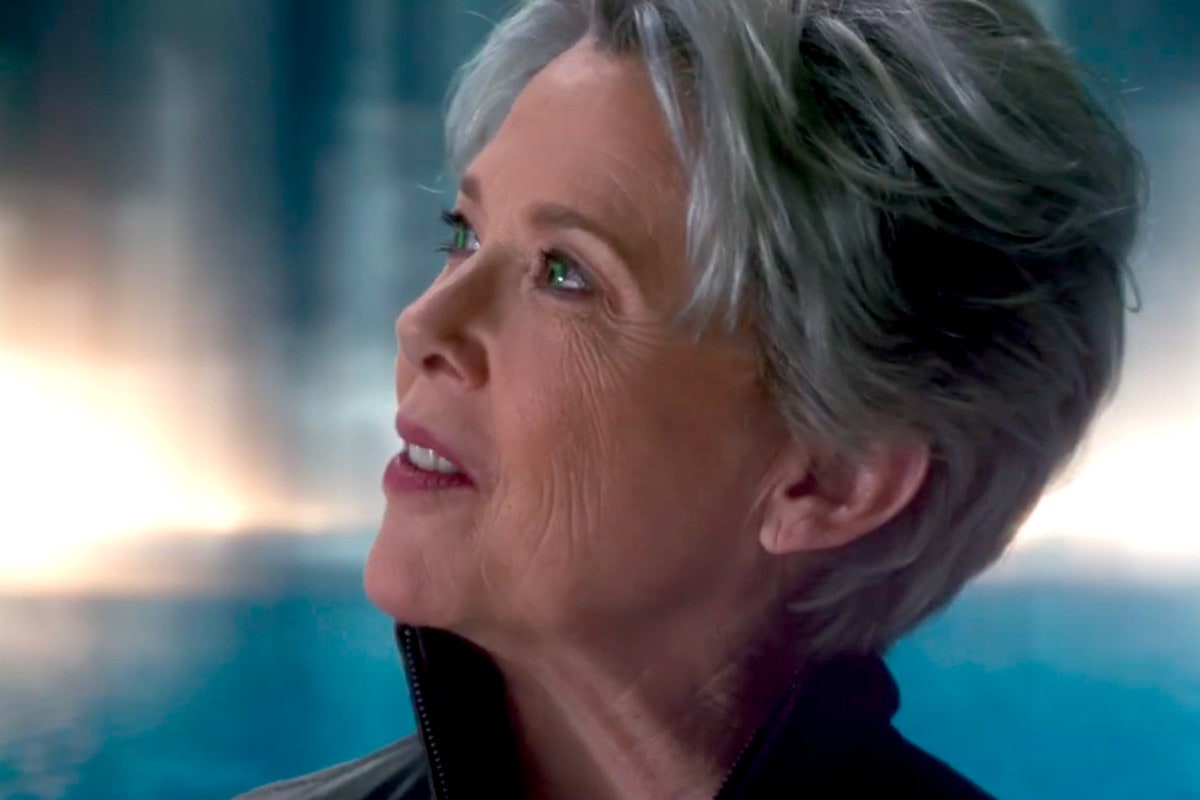 Project PEGASUS
Project P.E.G.A.S.U.S. was the name of S.H.I.E.L.D.'s secret operation that studied the Tesseract in unspecified location in the Mojave Desert. We learn that Carol, Maria, and Dr. Lawson were involved with Project PEGASUS long before we see it show up in later Marvel films.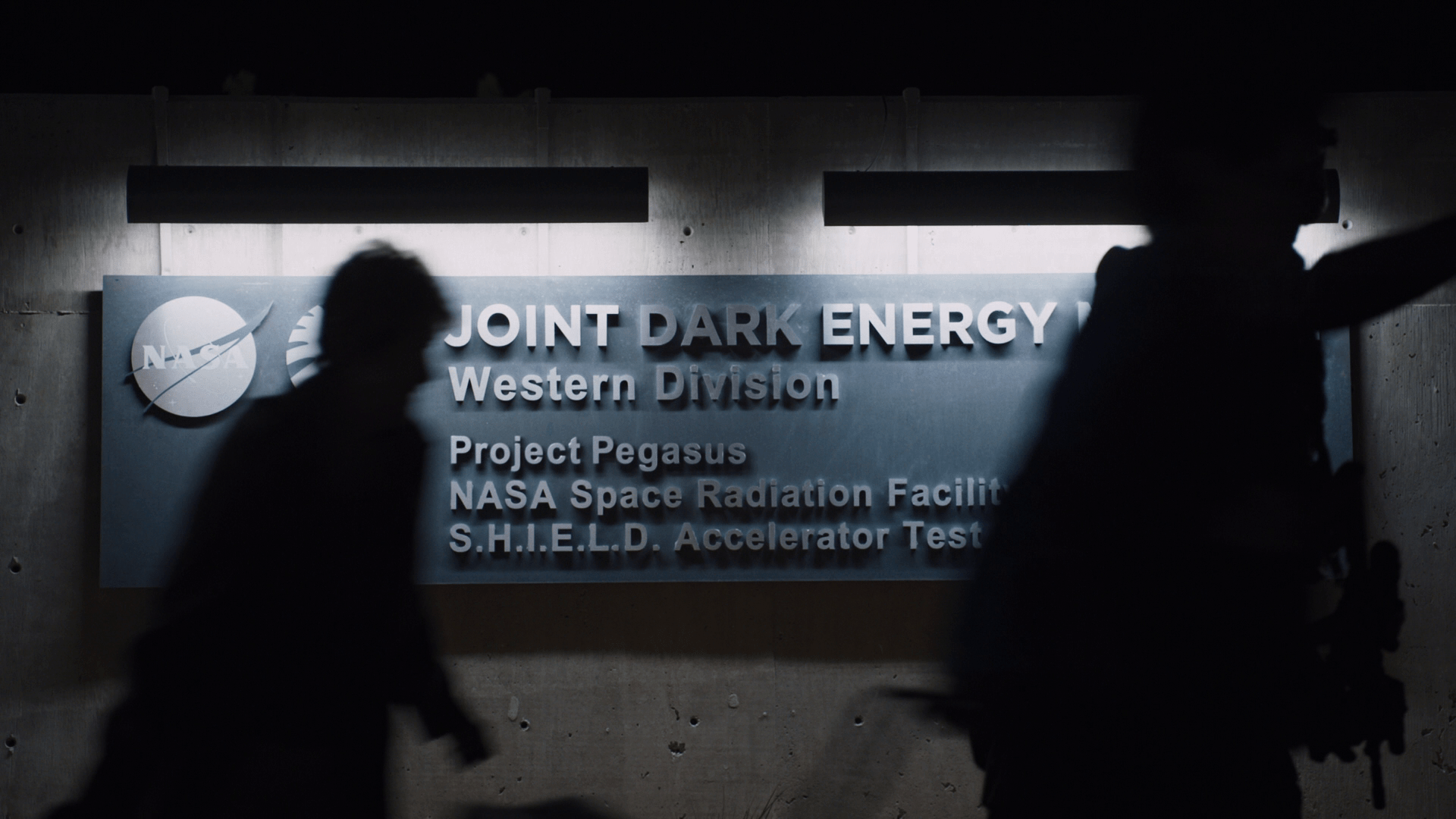 "He's not from around here."
This is the same thing Nick says to Steve about Loki in the first Avengers.
Fury is a Level 3 S.H.I.E.L.D. Agent.
Which means he basically was an overqualified file sorter for S.H.I.E.L.D. Coulson meanwhile is enjoying his first week on the job.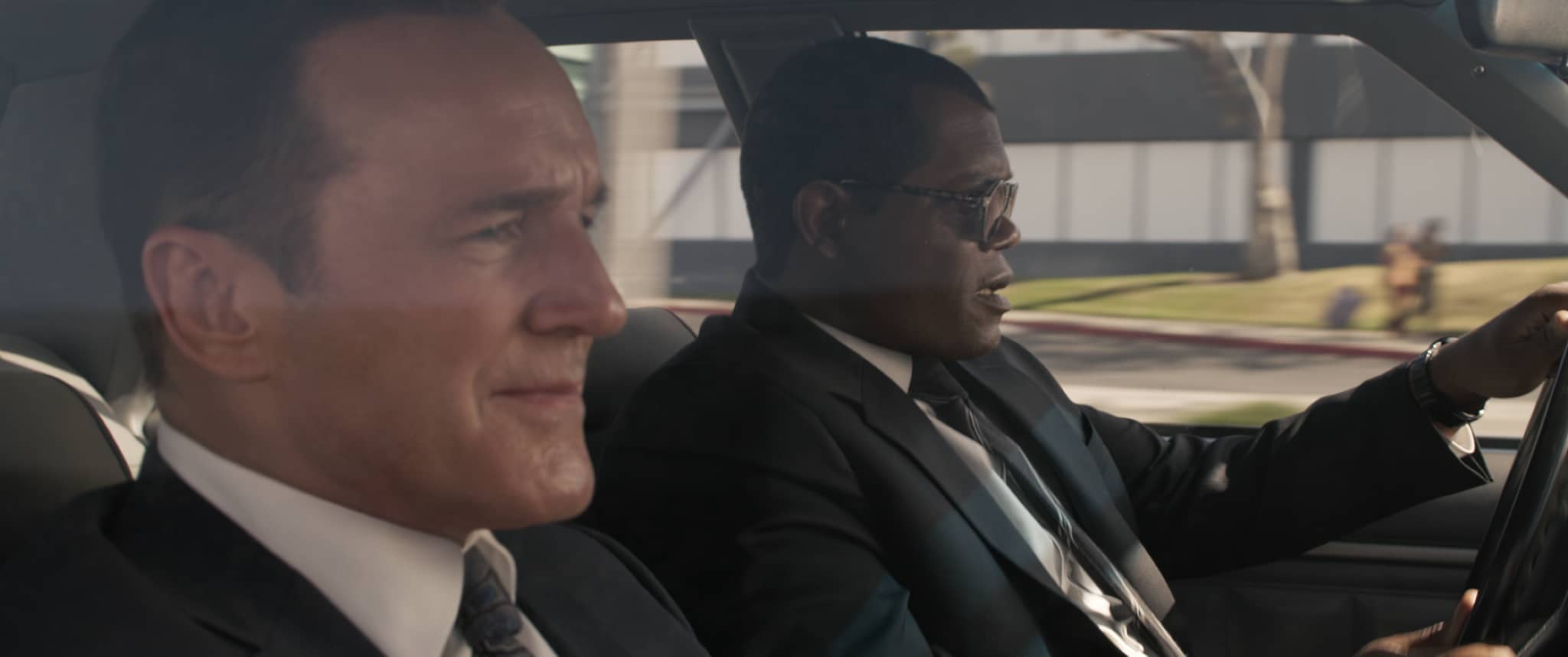 "What's a cat?"
"What's a raccoon?"
Goose The Cat
Goose lounging on the control panels is straight out of the comic book. Mar-Vell (as Dr. Lawson) calls Goose a "she" in the flashback scene. In all other instances Goose is referred to as a "he."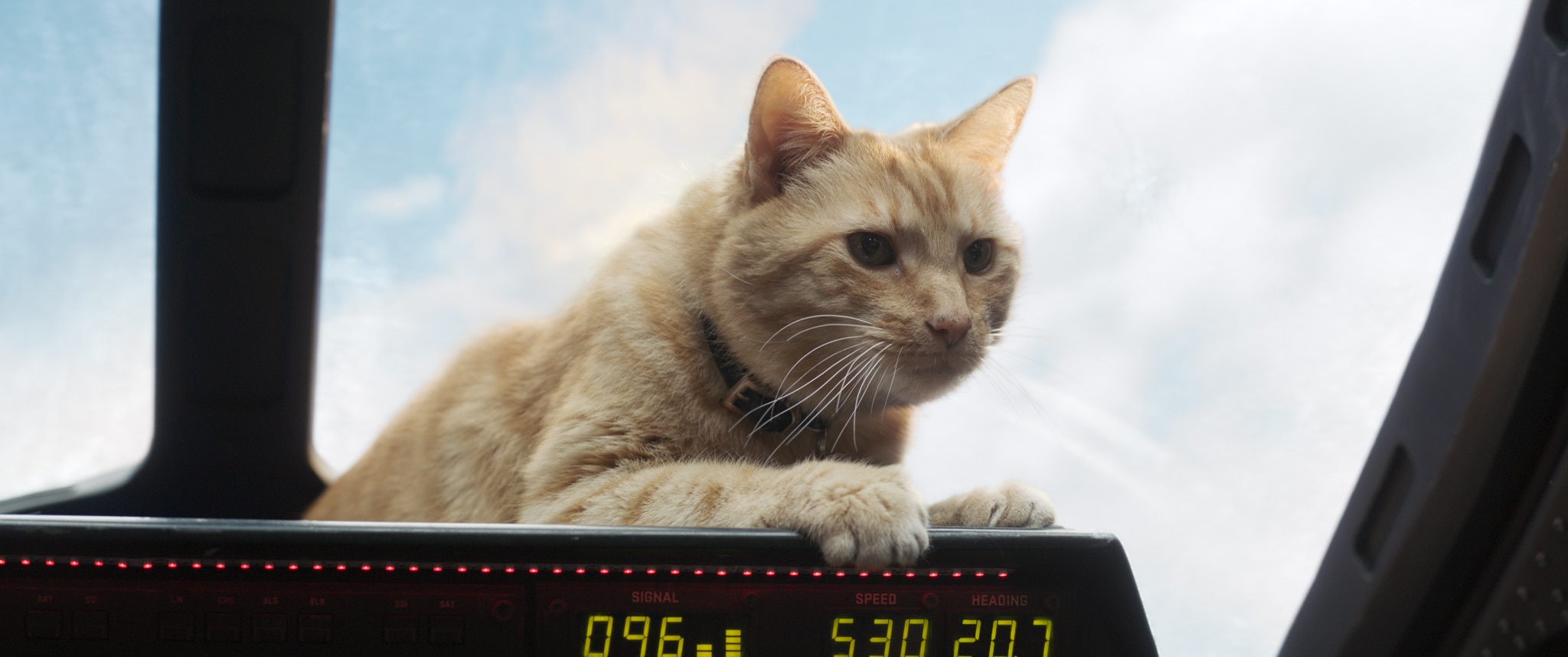 Goose in the comics is called Chewie. Chewie is a female Flerken who Carol finally realizes is an actual Flerken and not a cat. When he goes about devouring the Kree and all the tentacles are in the hallway I was reminded of the Rathtar escape from The Force Awakens.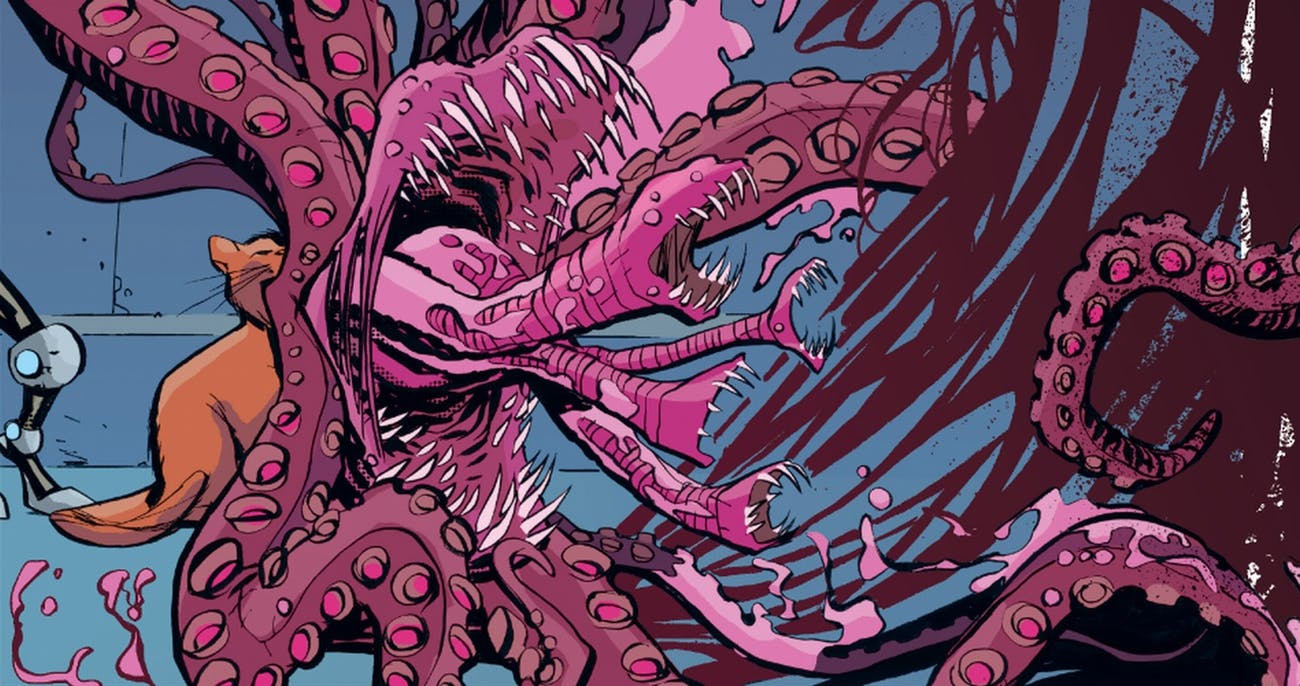 Talos' Reaction To Goose
Talos reacted to goose like Rocket Raccoon does when he first sees Chewie. I wanted a Rocket cameo in this film but I'll take this. At least we got the same vibe, OMG THAT'S NOT A CAT!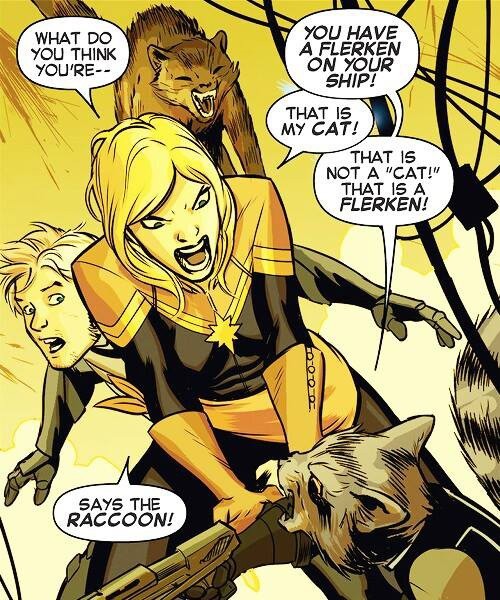 Hannibal Lector
Goose is placed in a Hannibal Lector masked by the Skrulls. Side note Hannibal Lector was portrayed by Anthony Hopkins who also plays Odin Allfather in the Thor films.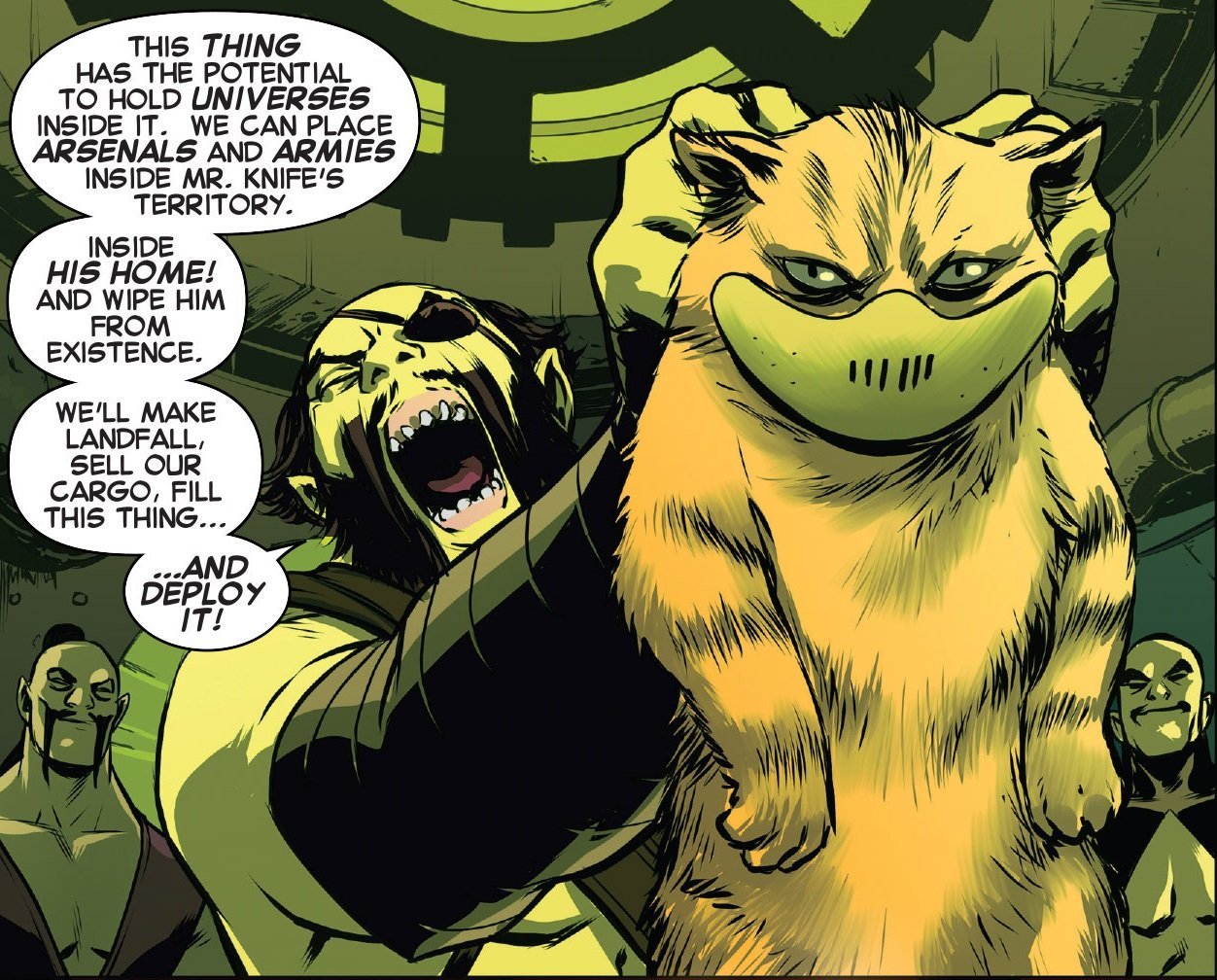 The Quadjet
Precursor to the Quinjet perhaps.
The Tesseract
The original Infinity Stone makes an appearance in Captain Marvel as the Power Core that Dr. Lawson/Mar-Vell is using to build her hyper speed engine. From Captain America: The First Avenger and Avengers, we know that Howard Stark found the Tesseract while out looking for Captain America. Maybe Goose should've left it trapped inside him somewhere instead of coughing it back up.
Captain Marvel Goes Binary
As Binary, Carol can tap the energy of a "white hole" which gives her control over heat, electromagnetic spectrum, and gravity. She is also capable of reaching light speed and has the ability to survive in space.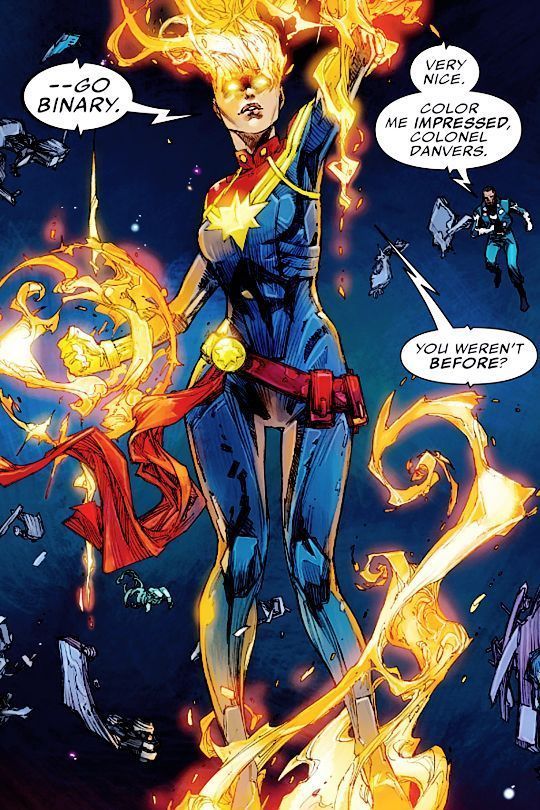 Marvelettes
Although they never specifically call Carol Captain Marvel, she is continuing the work of Mar-Vell. Fury pronounces it "Marvel" and even sings a little of the Marvelettes to Carol.
Carol Danvers Memory Issues
Yon-Rogg is responsible for Carol's amnesia in the comics and likewise in the film. The Kree manipulated her memories in order to use her and her powers.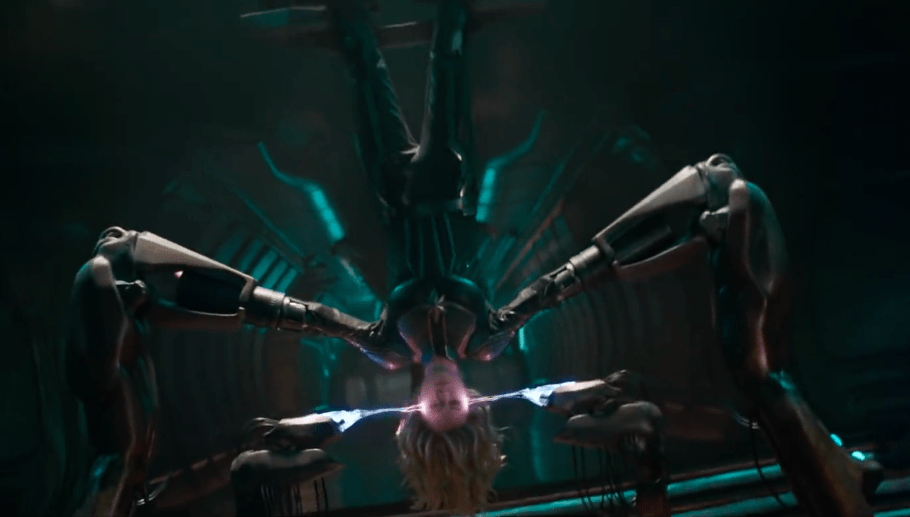 Yon-Rogg
The will he be Mar-Vell will he be Yon-Rogg has finally been solved. Jude Law is Yon-Rogg.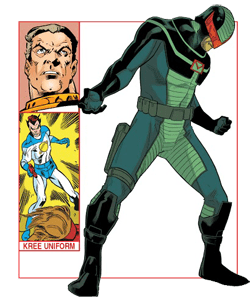 Yon-Rogg's powers include super-strength, agility, and stamina. He is also good at unarmed combat which he challenges her too in the film. And that reminded me of Indiana Jones and the sword fight, Indy just shoots the guy.
Captain Marvel Easter Eggs 90s Nostalgia
Blockbuster
The VHS for Hook is seen behind her. She picks up The Right Stuff and blows the head off the cutout for True Lies.
Radio Shack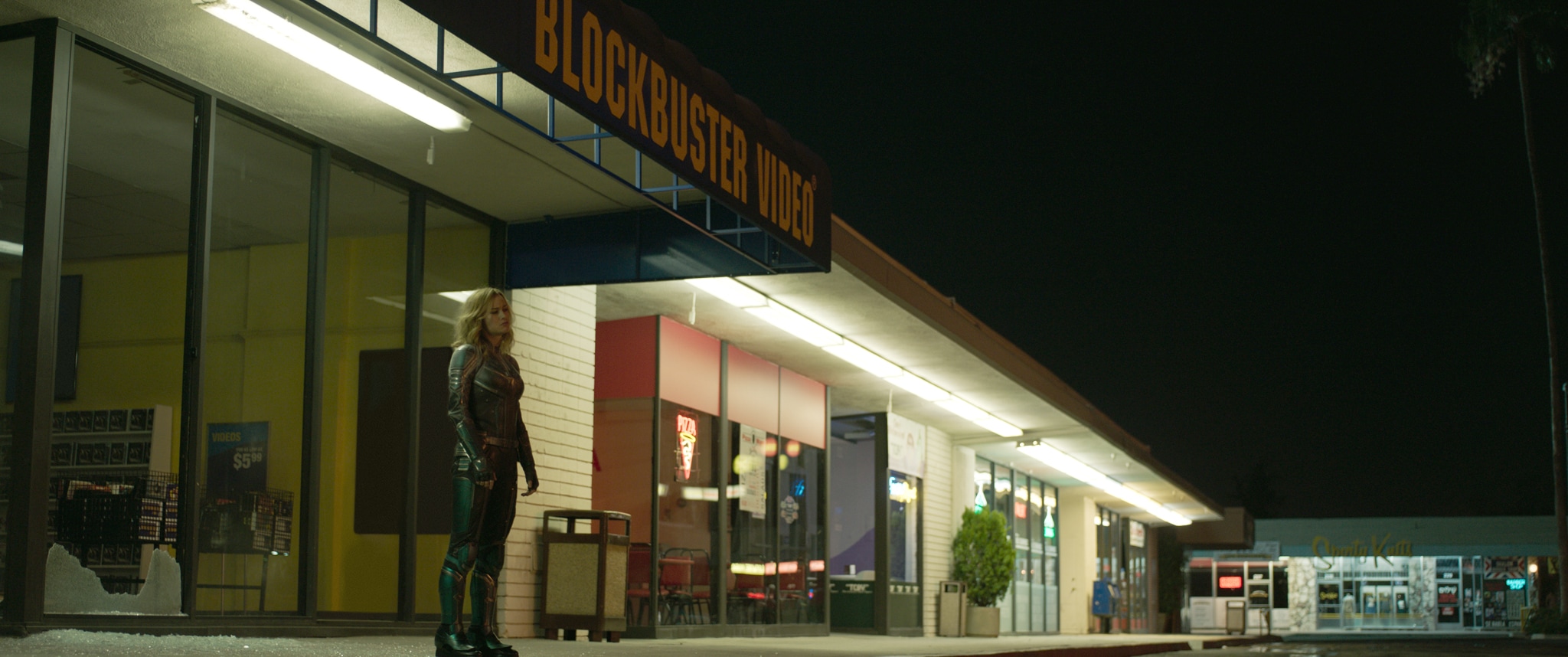 Band Tees
NIN, Heart, and Guns N' Roses
Posters
Bush, The Foo Fighters, Rock The Vote
The Fonz on a Happy Days Lunchbox
Troll Dolls
Koosh Balls
Nerf Gun
Pinball Machines- Centipede and Space Invaders
The Fresh Prince
Mallrats
Stan Lee who played himself in the film is seen reading over his lines on the train. He keeps repeating "Trust Me True Believer."
AltaVista
Now this was before my time but I do know that it is the original search engine. Funny to see it mentioned here.
AOL Passwords
Internet Cafes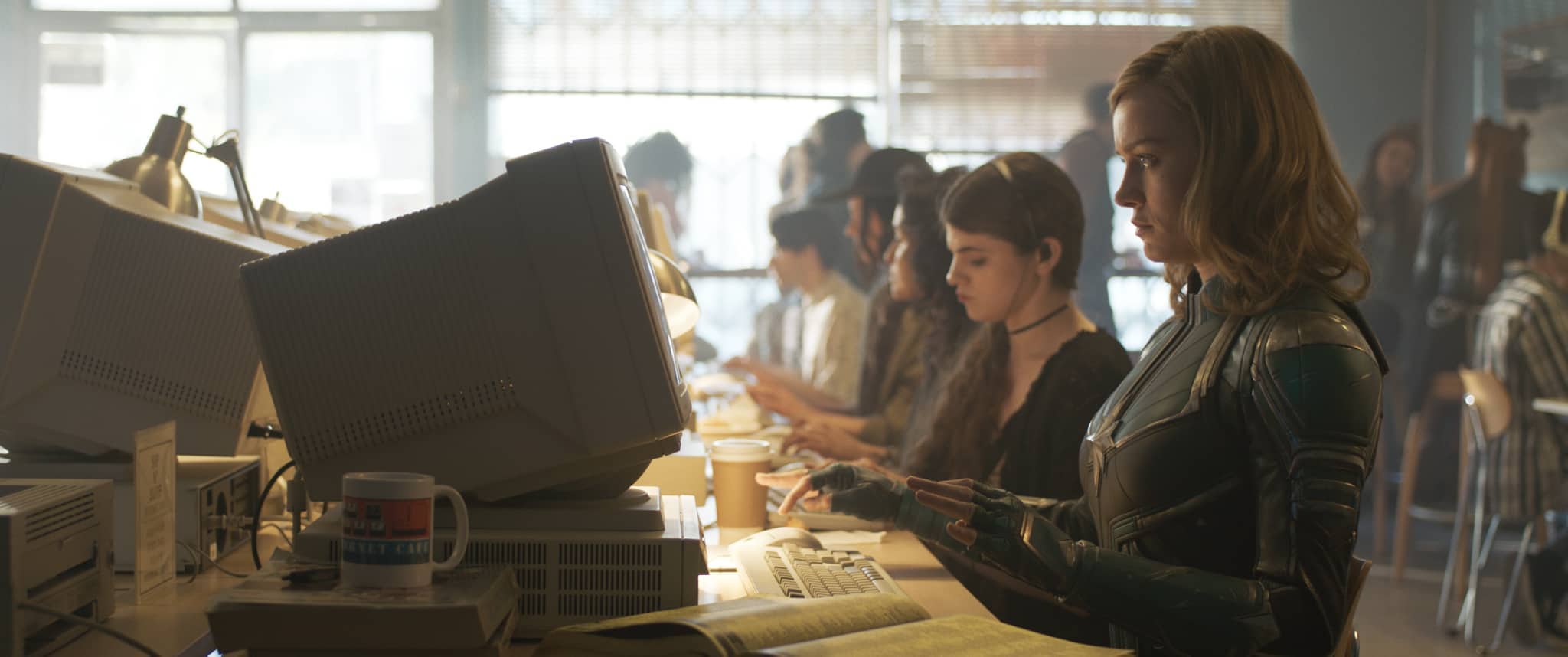 Long Loading Times.
Poor Carol and Talos are so confused about what exactly they are waiting for. The dial-up struggle was real kids.
Gameboy
Payphone
Pagers
Long Distance Calls
Laser Tag
Related: All The 90s References You May Have Missed In Captain Marvel
Top Gun
Maria's bad*ss flight maneuvers were very Maverick in that battle with Minerva. The get in front of them to blow them up, yes girl!
Carol is seen flying her jet with an up and over which was also straight out of Top Gun.
Malfunction with the eject lever. That one cut a little deep. RIP Goose.
Goose The Cat named for Goose played by Anthony Edwards in the film.
The Avengers Initiative
Fury began writing up The Protector's Initiative and quickly revised it based on Carol's call sign: Carol Avenger Danvers. I called this as the beginning of the Avengers Initiative in my Captain Marvel Special Look Breakdown
Hidden Mickey
The control panels on her escape pod look like Mickey.
Captain Marvel Cameos
Kelly Sue DeConnick, the author of the Higher, Further, Faster Captain Marvel run which greatly informed this film, is seen in the train station. Carol runs into her after she gets off the train looking for the Skrull.
Stan Lee is on the train reading a copy of the script for Mallrats. Stan had a cameo in the film as himself. Which makes this the first time in the Marvel Cinematic Universe that Stan Lee is playing himself inside the world he has created.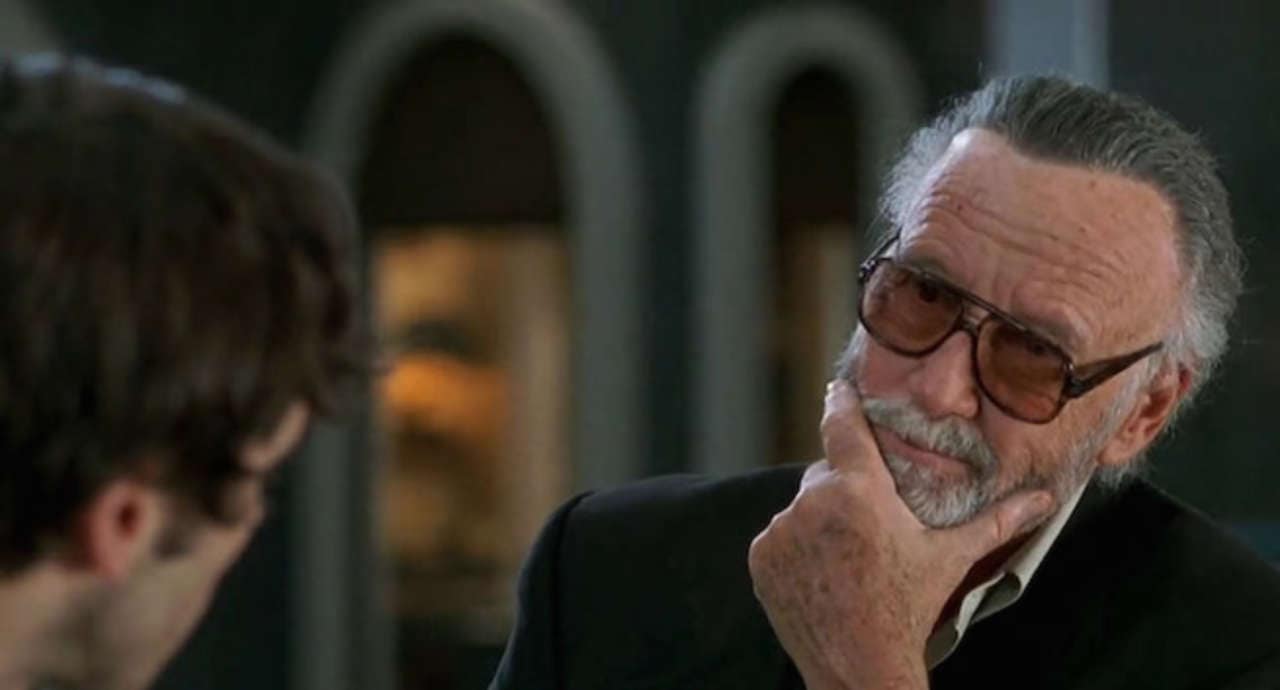 Captain Marvel Easter Eggs – Post Credit Scene
Avengers Endgame: Captain Marvel Meets The Avengers
On the screens in front of Steve we see Global Missing, Norway, Indonesia, Japan, and Kenya. Norway is where the Asgardians were headed after the events of Ragnarok and where presumably Valkyrie and Korg took them after Thanos' defeat of Thor and Loki.
Kenya is the closest known location to Wakanda. Could be photoshop as to not show Wakanda's missing yet or it could be Wakanda doesn't show up on any conventional or high tech map.
The pager Fury used at the end of Infinity War suddenly cuts off and the Avengers are trying to figure out how to get it turned back on. Black Widow wants to know who is on the other side of that pager and she turns around to see Carol standing there demanding to know "Where's Fury?"
Goose The Cat and The Tesseract
After Goose swallows the Tesseract, storing it in a pocket dimension somewhere, we knew that S.H.I.E.L.D. would have to get it back. Goose takes care of that question in typical cat fashion. My first thought was that he was going to spit out Fury.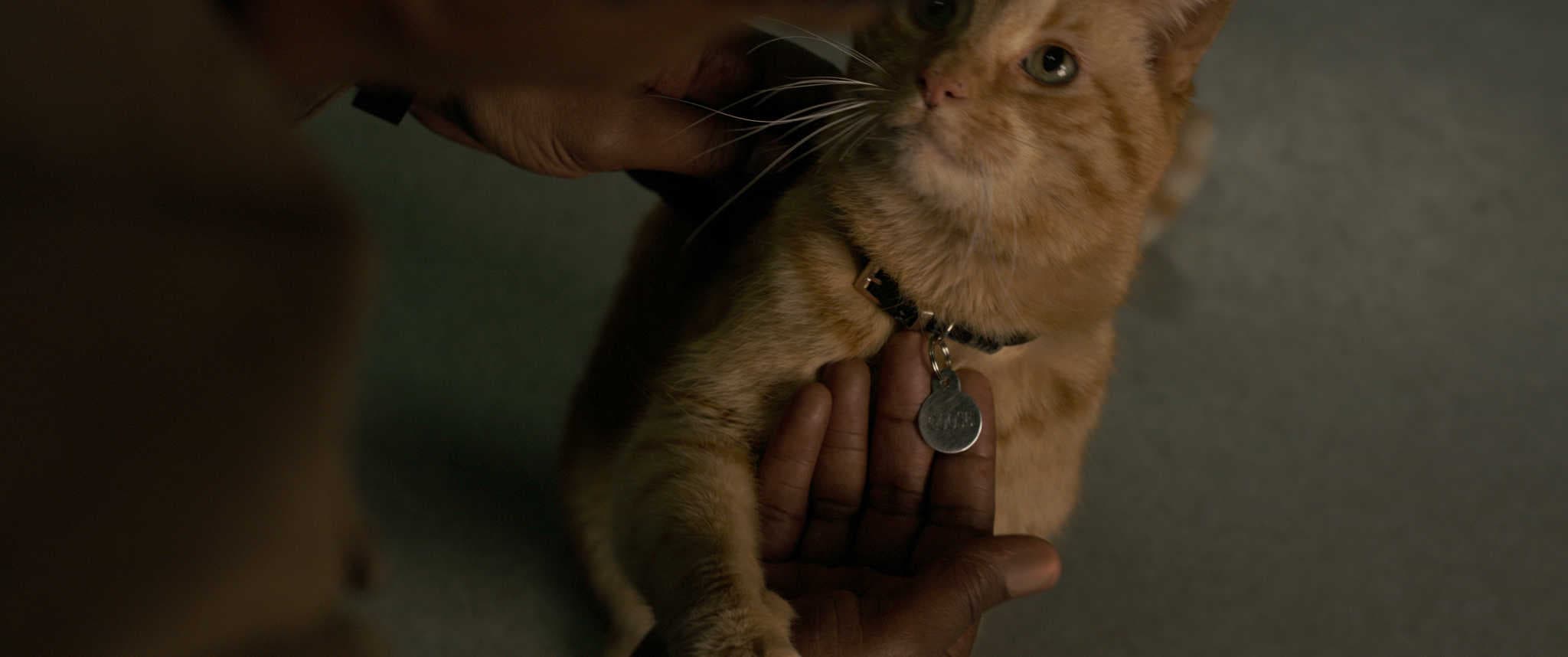 Related: 7 Comics to Read Before Captain Marvel
Go Higher, Further, Faster with Carol on FACEBOOK | TWITTER #CAPTAINMARVEL | INSTAGRAM | WEBSITE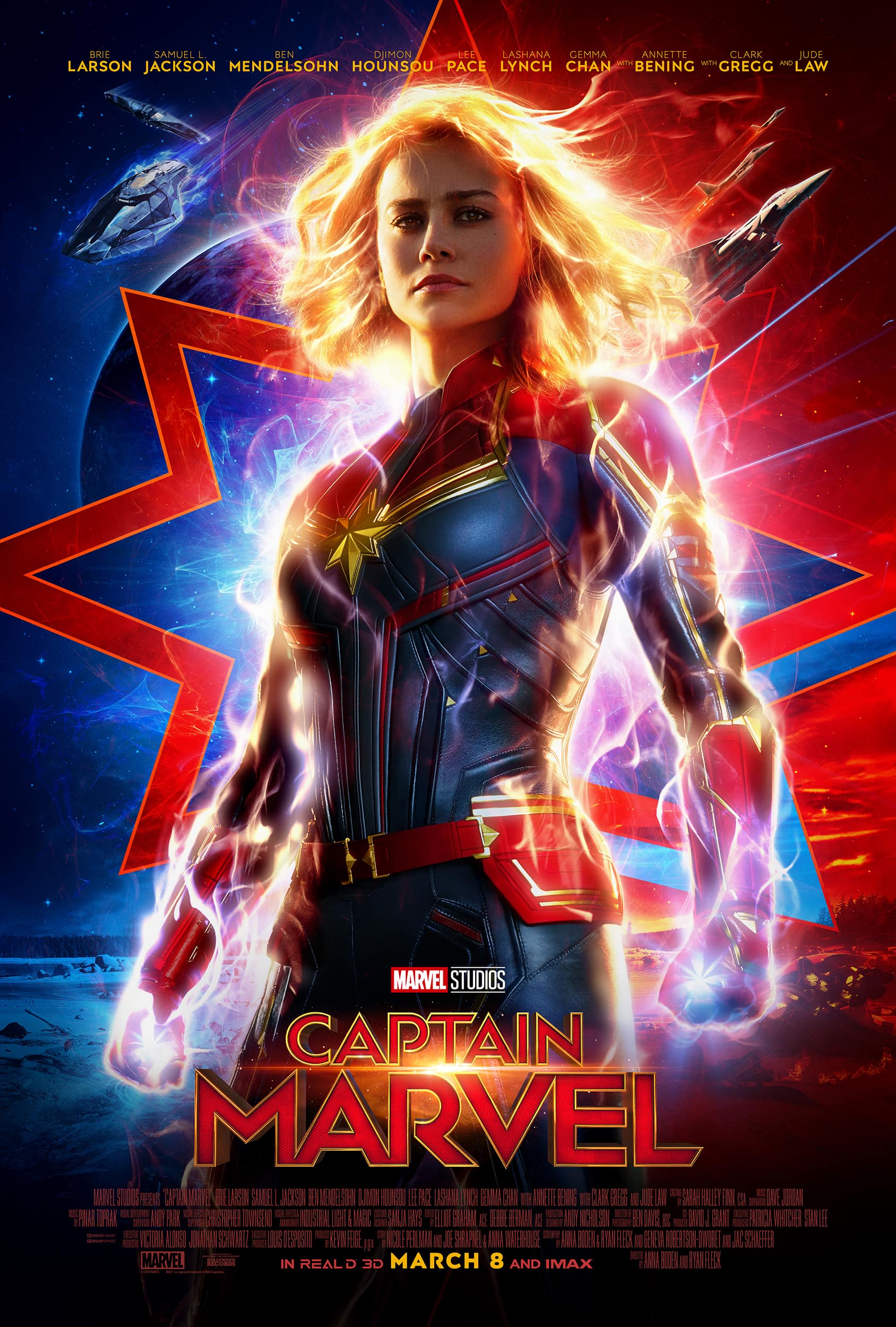 Captain Marvel is in theaters everywhere now!