Once in a while a new character comes along that captures fans' attention and makes them clamor for more. Kamala Khan is one of those heroes and now her show is officially on Disney+. Co-creator and executive producer Sana Amanat could not be more thrilled.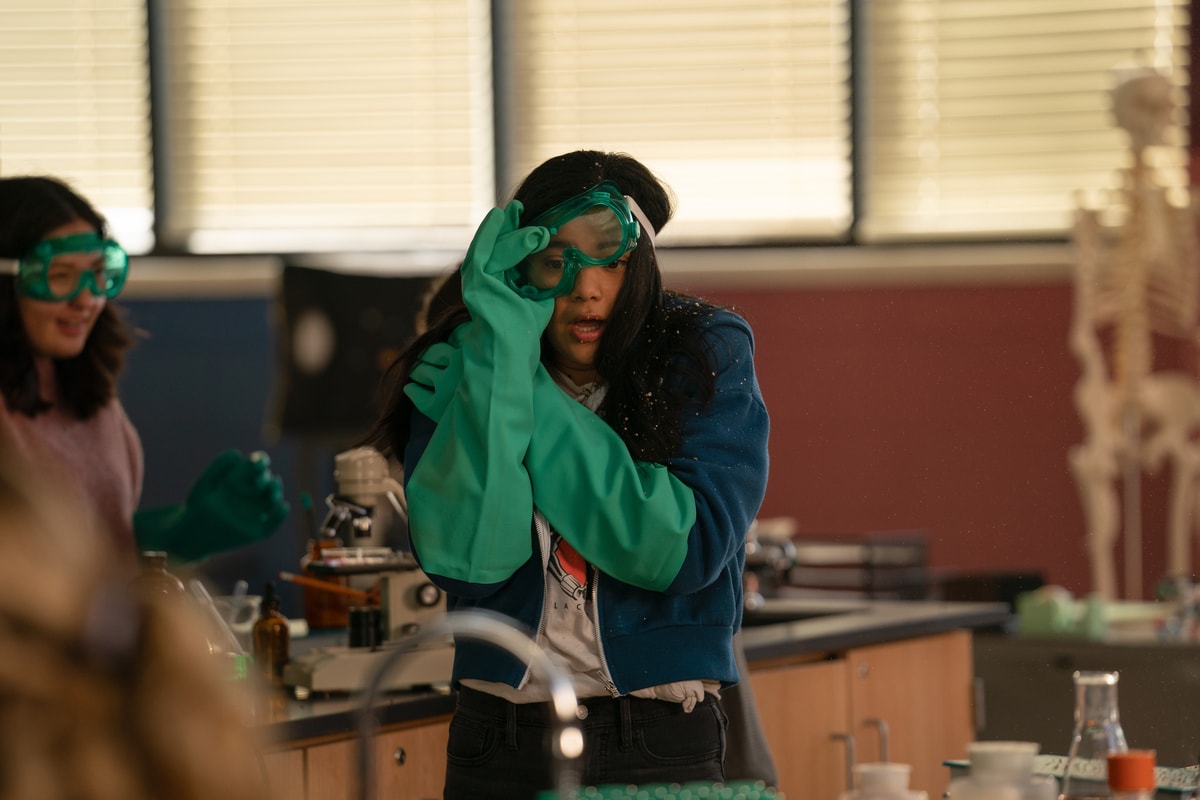 Sana Amanat and Kevin Feige On Ms Marvel: From Comic Page to the MCU
Ms. Marvel is everything fans of the comics series could want in a live-action adaptation. It stays true to the source material with the deviations, like how she got her powers, working perfectly in tandem with the story. The heart of who Kamala is as a person and the struggles she has to go through are still there. With visuals that jump straight off the panels, smart dialogue, and the overall charm of its star, Ms. Marvel brings a youthful, fun energy to the MCU that hasn't been seen since Spider-Man: Homecoming.
When Kamala Khan debuted in Marvel Comics in Captain Marvel #14 in August 2013 no one knew she would become as popular as she did. But fans of all ages instantly gravitated to this kind, spunky, slightly awkward teen with a big imagination and even bigger fists. Taking her from the panels of the comics to the MCU was something Amanat and Marvel Studios Boss Kevin Feige were excited to do.
RELATED: Ms Marvel Review: An Absolute Fun & Charming Superhero Coming Of Age Story
"When Willow and I were crafting this comic about eight years ago, we joked about how this is not gonna get past issue nine," Amanat laughs. "No one's gonna care. And lo and behold, Kevin Feige cared, which is amazing. And of course, the rest of the world. I think what I love about it the most is that it had people who never really read comics before showing up in comic shops for the first time because of what this meant, and what it stood for." She went on to share how it felt when Feige broke the news about wanting to do a show. "A few years later when Kevin let us know that he wanted to make this into a show, I was thrilled."
Feige added "It's such a privilege because not only are there reinterpretations every few years of existing wonderful characters, but every once in a while, it does seem like every decade or so there's a new character that comes around that catches the audience's imagination. And this character clearly did that." He also revealed how long fans have been asking to see Ms. Marvel in the MUC. "Almost from the first few issues, people started asking us when is Kamala Khan coming? When is Ms. Marvel coming? So it always seemed inevitable, in a great way, that we would be able to do it. When Disney plus came around, it really gave us the opportunity to do what we really wanted to do, which was tell her full story in six episodes, and then have her transition into a feature."
Like the comics did, Feige hopes the show will bring in new fans to the MCU. "I'm so proud of bringing new characters to the screen and not just telling reinterpretations of characters people have seen for decades. I want people who've never even considered watching a Marvel Studios production before to be excited and watch the show."
As fans watch the 6 episode series Amanat hopes viewers will take away something positive."I feel like this show is really about a reclamation of your identity…and the fact that we can be proud in whatever skin color, background, [or] sexual identity that we might have. We want the show and the people to feel joyous afterwards, and to celebrate the fact of who they are and who their communities are and just kind of spread that love outwards."
KEEP READING:

Will AvengerCon Ever Happen? Kevin Feige Has Some Thoughts
Ms. Marvel episode 1 is now streaming on Disney+.