DC League of Super-Pets delivers a more lighthearted, furrier take on the Justice League heroes, making it enjoyable for DC fans and non-fans alike.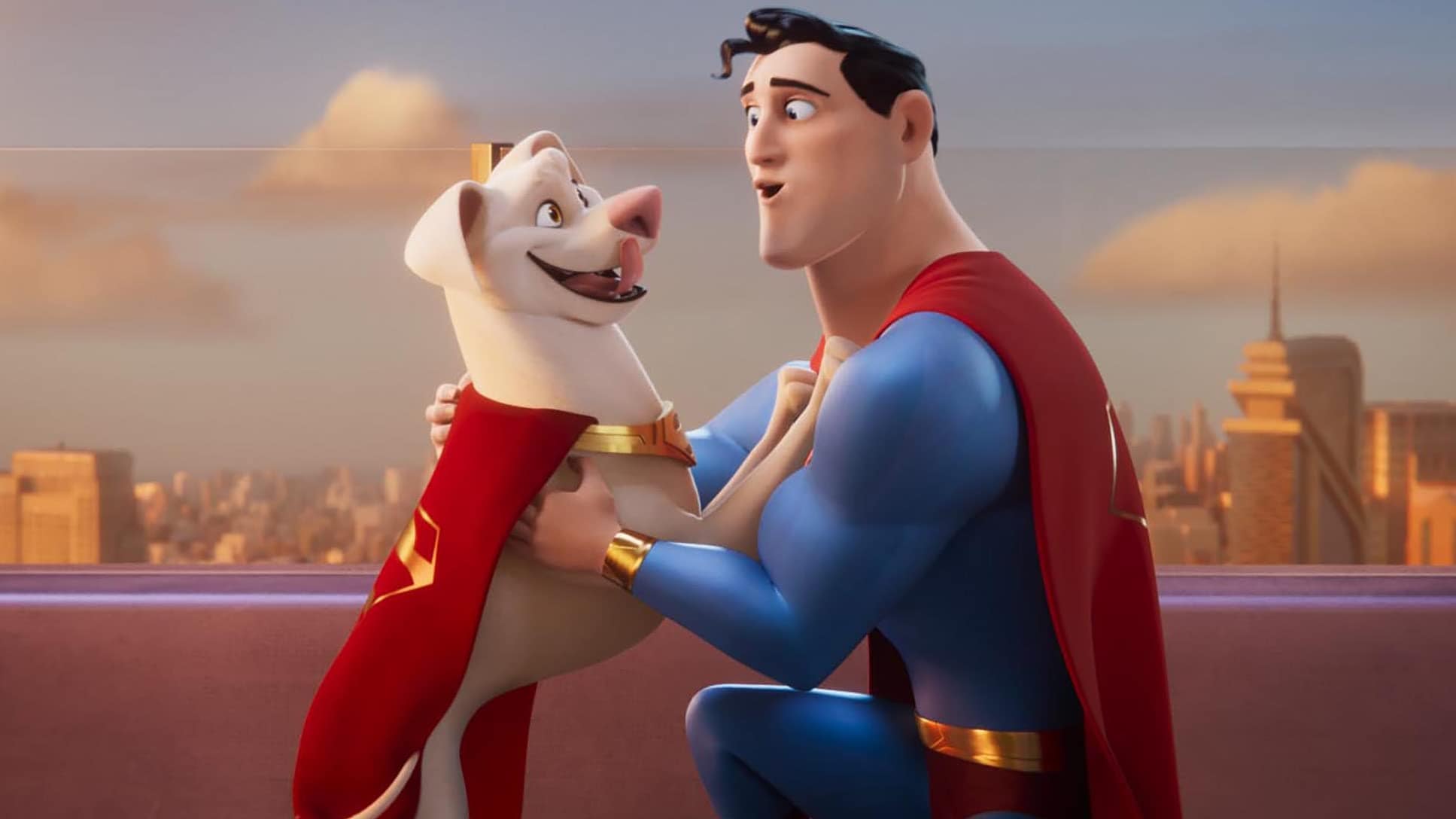 DC Super-Pets Review
DC Super-Pets follows Krypto (Dwayne Johnson), the loyal, life-long friend and dog of Superman (John Krasinski). The two are inseparable, from fighting crimes to going on walks, that is until Clark decides to propose to his longtime girlfriend, Lois Lane (Olivia Wilde). As Krypto eats through his feelings, Superman is attacked by the evil guinea pig Lulu (Kate McKinnon), a former test subject from Lex Corps. She steals his powers along and captures the rest of the Justice League. However, she didn't factor in that her former shelter pet friends would also gain powers: Ace the invulnerable dog (Kevin Hart), Chip the electrokinetic squirrel (Diego Luna), a size-changing pig named PB (Vanessa Bayer), and finally the super-fast, foul mouthed turtle Merton (Natasha Lyonne). Krypto, who also lost powers, must learn to work as a team with this ragtag group of animals in order to save his best friend and Metropolis.
The DCEU just got furrier and funnier, which is a welcome change to the more dark and gritty world of the live-action movies. DC Super-Pets tackles the topics of teamwork, friendship and self-worth with tender moments, plenty of jokes, and of course superhero flair. Despite some flaws, this could be the start of a new extended universe for DC heroes and their pets.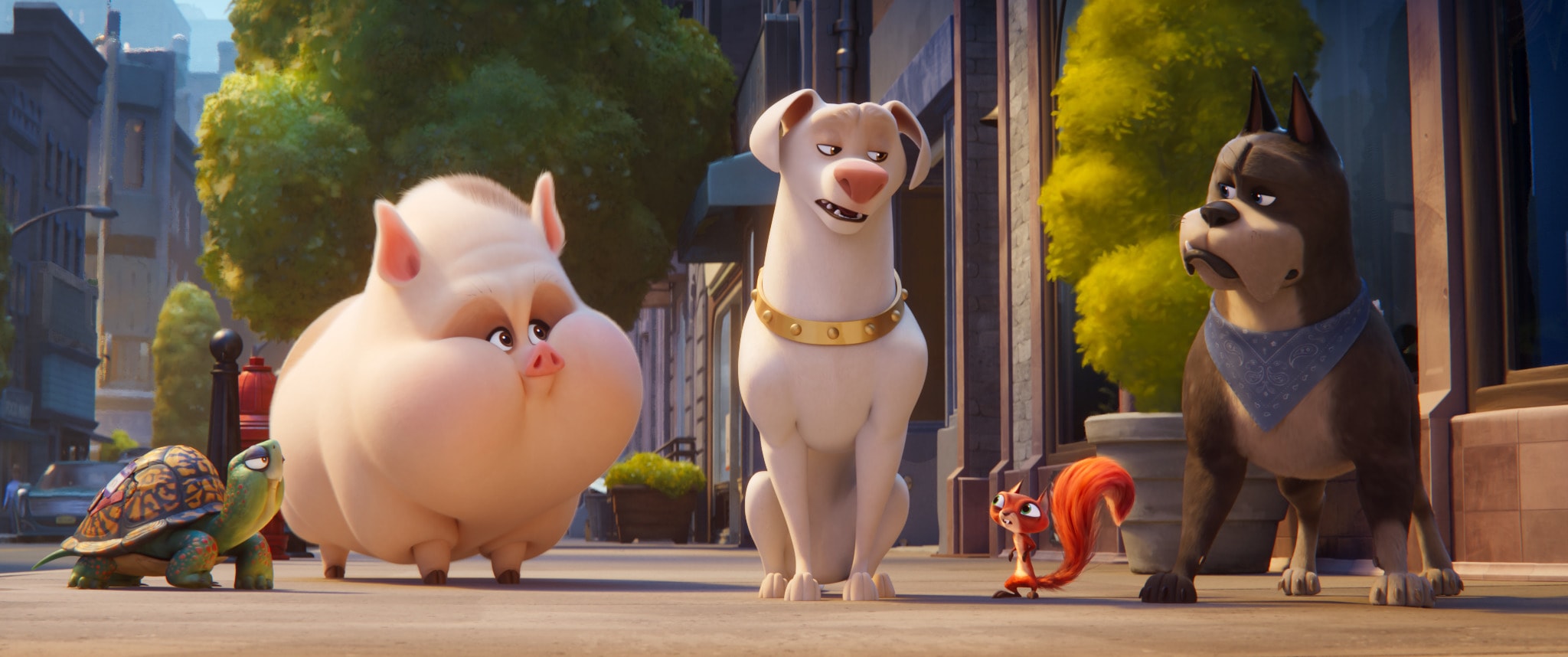 Co-written by director Jared Stern and John Whittington, both of whom worked on The LEGO Batman Movie, Super-Pets wastes no time going for the laughs. They know the source material and use it to their advantage with digs at not only DC but also the superhero genre in general. Those who are big fans of those types of movies will laugh out loud more than once when an absurdity that is a staple in the comic book world is pointed out. Like Batman (Keanu Reeves) explaining how he works alone but then trails off as he realizes that isn't technically true. Reeves was a scene stealer and I would pay to see more of him as this version of Batman.
Aside from Bats, the rest of the Justice League is equally reduced to their comic archetypes. Aquaman (Jemaine Clement), is a surfer dude who eats fish food, Cyborg (David Diggs) is a walking lesson in having the warranty policy for any electronic, and the Flash is seen running on a hamster wheel because of course that's how he would exercise. DC fans will also enjoy spotting Easter eggs and there are plenty to find, including fun finds like Big Belly Burger and O'Shaughnessy's. Funnier still are moments that reference multiverses, holographic recordings from Krytpo's father reminding him not to eat chocolate, and certain heroes annoyed with what super powers they received.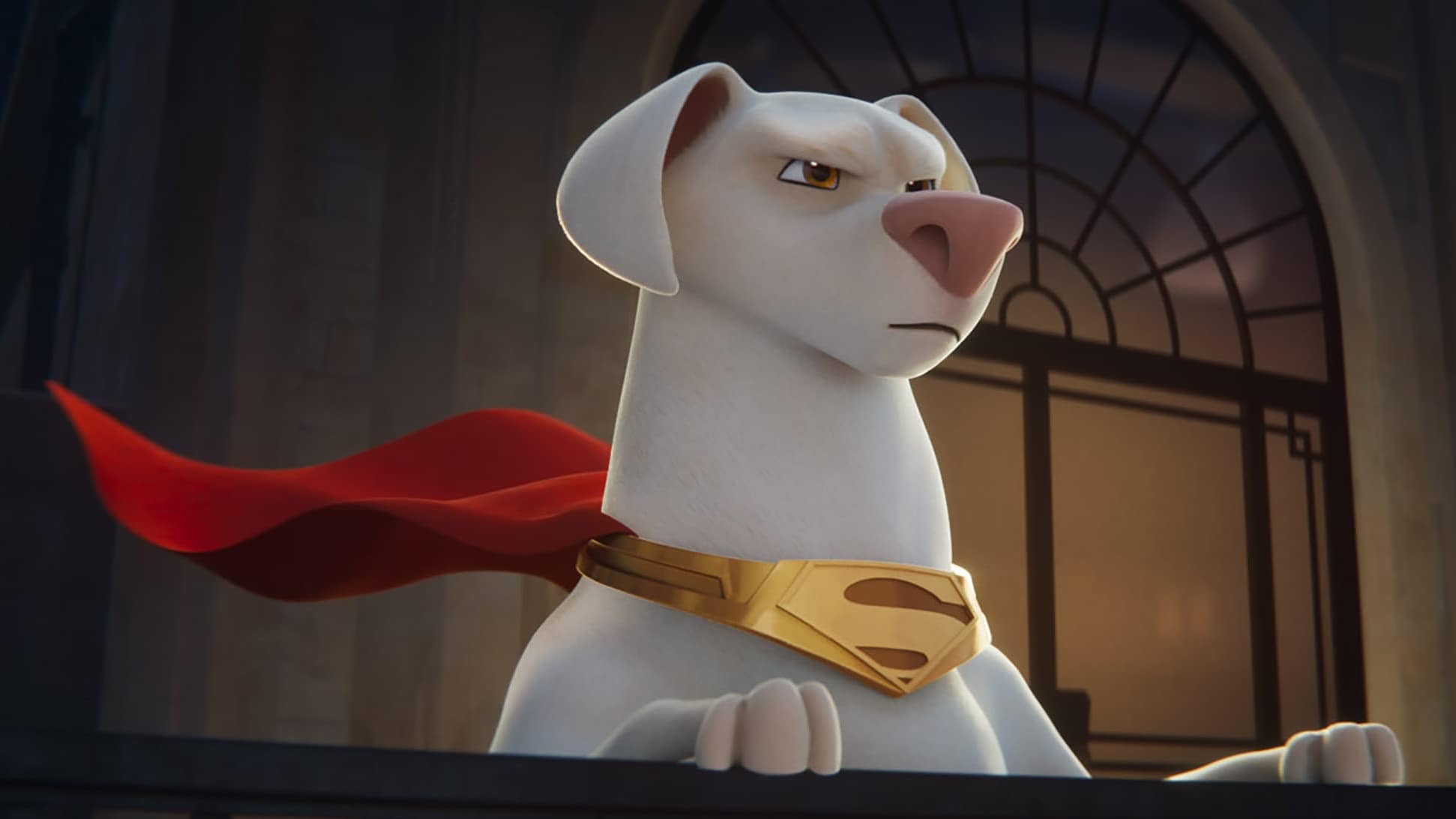 The rapid-fire jokes will amuse the children in the audience but it feels like almost all of them, especially the meta ones were made for the adults. After all, a kid is not going to find it as funny as a John Wick fan that Batman is debating about adopting a dog. Grumbling aside, of course the stoic hero wants the dog. However, the running gaga that Merton cusses too much overstayed its welcome. They beeped her out but it was still obnoxious.
Luckily (or maybe unlucky for the non-cursing animals) the supporting characters weren't given much screen time. At the end of the day this was a story about Krypto and Ace. Johnson once again infuses Krypto with his signature charisma and showmanship. His banter with Hart's Ace is decent but is dampened by the fact they aren't physically on a set together. If there is a sequel in the future, I hope the two get to record together at least which might help let their dynamic shine through more in the animation.
Aside from the four legged friends and Batman, Superman stood out thanks to Krasinski's charming, good-natured take on the Big Blue Boy Scout. Sure he is a superhero but he loves his dog and wants what is best for him. When he sees that Krypto has joined up with the other animals to thwart Lulu, he is relieved his dog finally has some friends. The rest of the Justice League might scoff at Supes' joy at seeing his dog thrive but they are the ones missing out on the unconditional love of a pet.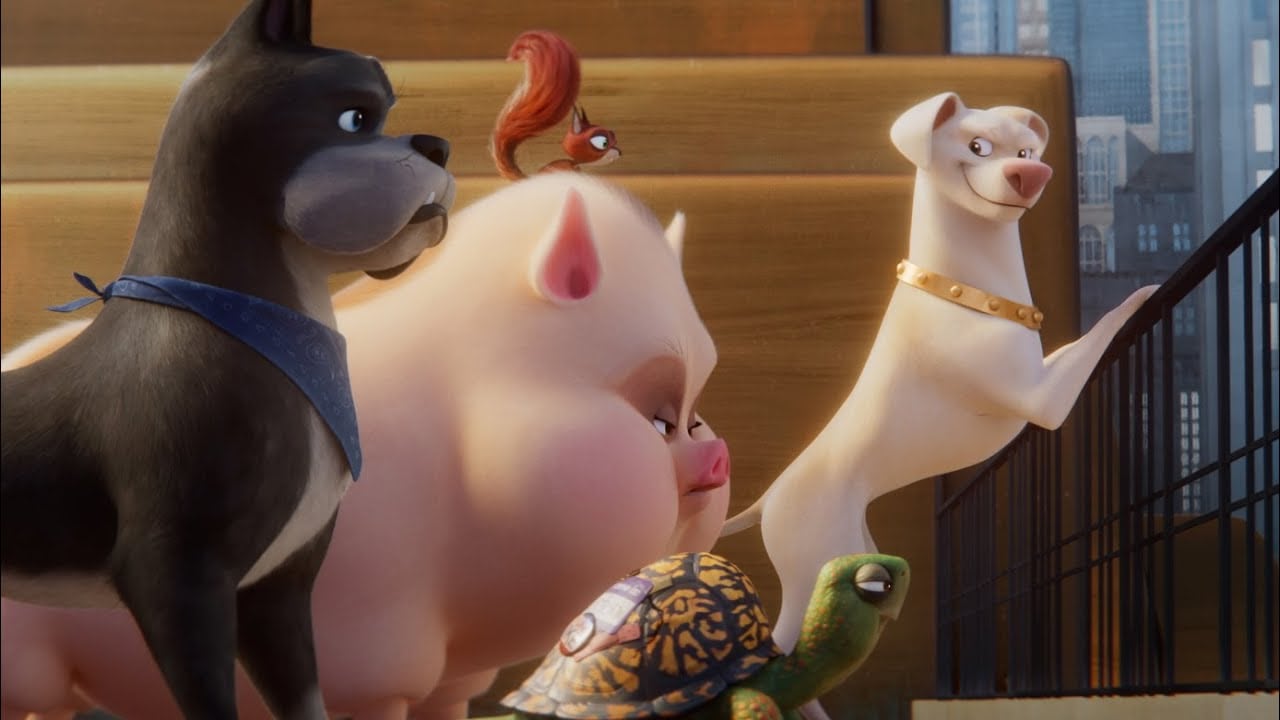 Stern knows how to pull out all the stops for animated action sequences. Each one felt exciting and intense, as if it were a live-action set piece. Which is great of course, but at the heart of the film is a story about friendship and embracing change. Granted that is not groundbreaking in a children's film but it's one of those lessons that needs to be heard often. Stern and Whittington's script deal with this concept gently and it comes across that much sweeter as it's told through the eyes of a sweet pup.
Ultimately, DC Super-Pets is a softer, lighthearted, furrier approach to the comic book movie genre. Despite some foul-mouthed flaws and underdeveloped characters, it has a lot of heart and staying power. Kids will be curious to see what happens next with these superheroes and their super-pets, and if that post-credit scene is any indication, these pets are in for a wild ride.
DC League of Super-Pets hits theaters July 29. It is rated PG for action, mild violence, language and rude humor with a runtime of 106 minutes.